Are you considering to build a retaining wall in your front or backyard? If yes, then you must have a lot of questions in your mind right now! We have rounded up these lovely and pretty sturdy 18 DIY retaining wall ideas and projects for you to explore through and certainly end up choosing one! Furthermore, we know you must have a load of questions in your mind right now! Like what kind of materials to us, what is it going to cost you. All these questions must be so pressing and confusing! Without any doubt! Above all these questions, the major concern usually lies around the budget constraint! With us, you get to choose from a versatile range of DIY retaining wall ideas!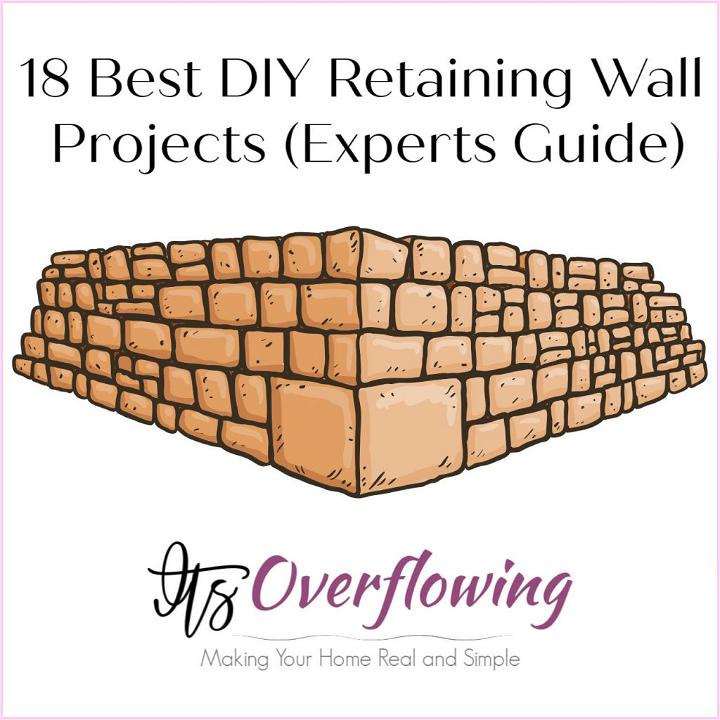 From super stylish to made up of redwood or simple stones without any mortar, you can find a wide range of exciting DIY retaining walls below! If you are looking for something above a certain height. You can find some of those too below! Most importantly, building a retaining wall is a thoughtful process.
You need to put many things straight like the kind of material you want to use, how much are you really willing and planning to invest both in money and time context! Lucky for you with our detailed how to build a retaining wall guide list below, you can find all these questions answered deeply and strategically!
1. How to Build a Block Retaining Wall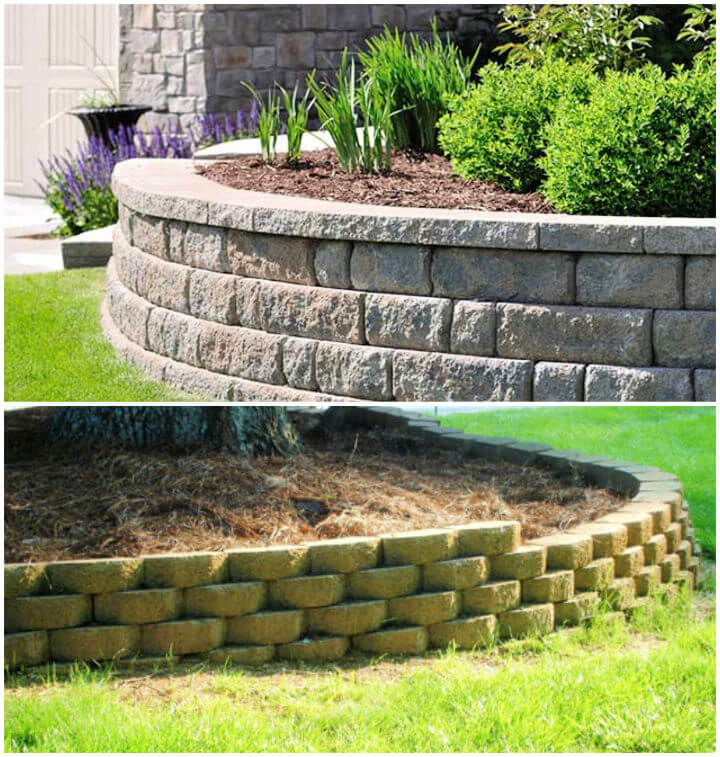 A nice presentable, lush green backyard is one of the most attractive spaces in the house. In order to enhance the beauty of your garden, create one blocked DIY retaining wall with the help of stackable stones made of concrete and some other garden supplies or you can also call them retaining wall blocks. todayshomeow
2. Easy DIY Retaining Wall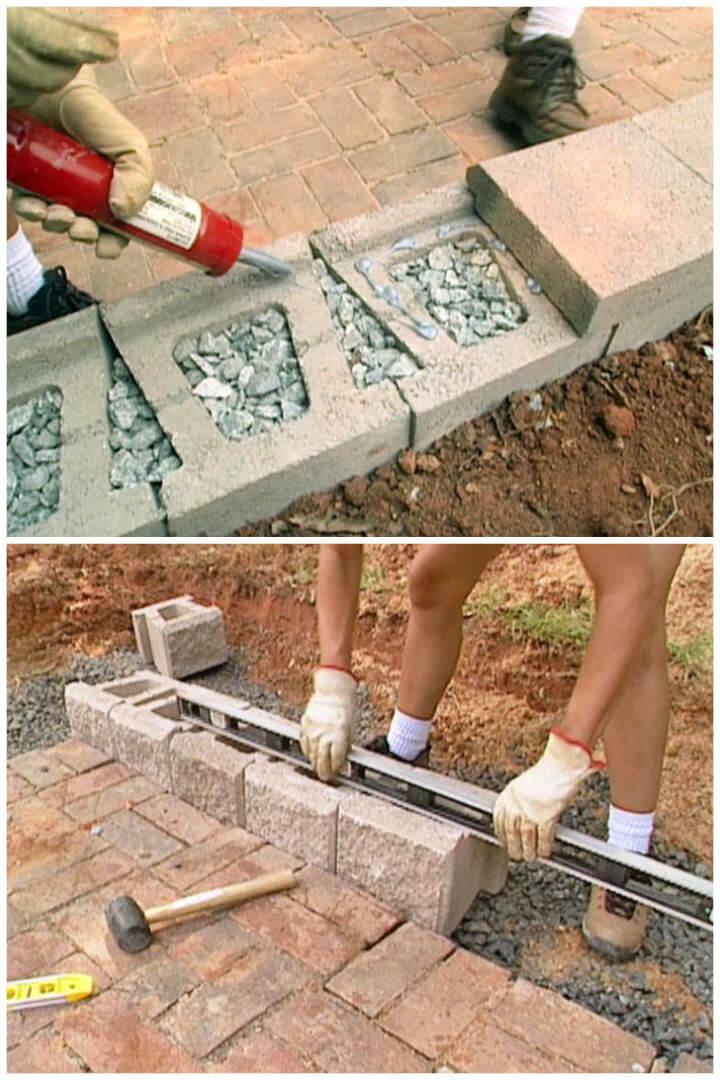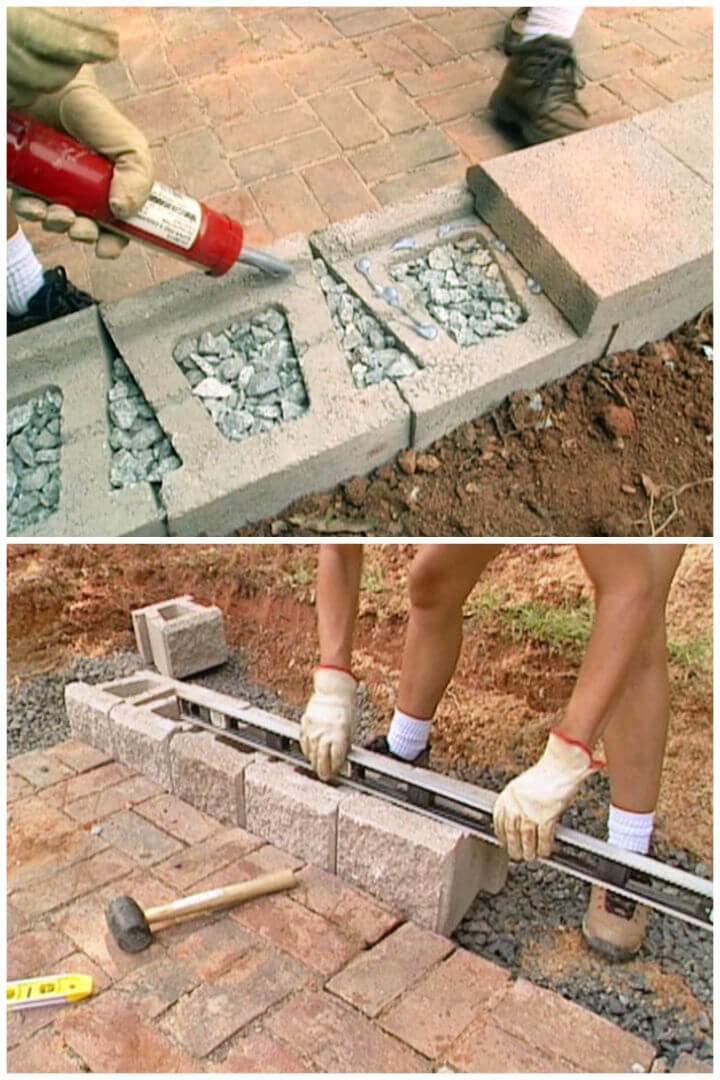 Planning to add a concrete finished touch around some greens in your garden? But you just can't figure out the way how to do so? Well, it's not something you should be worried about since all it takes are an important 6 step procedure that you need to follow. diynetwork
3. Build a Retaining Wall With Blocks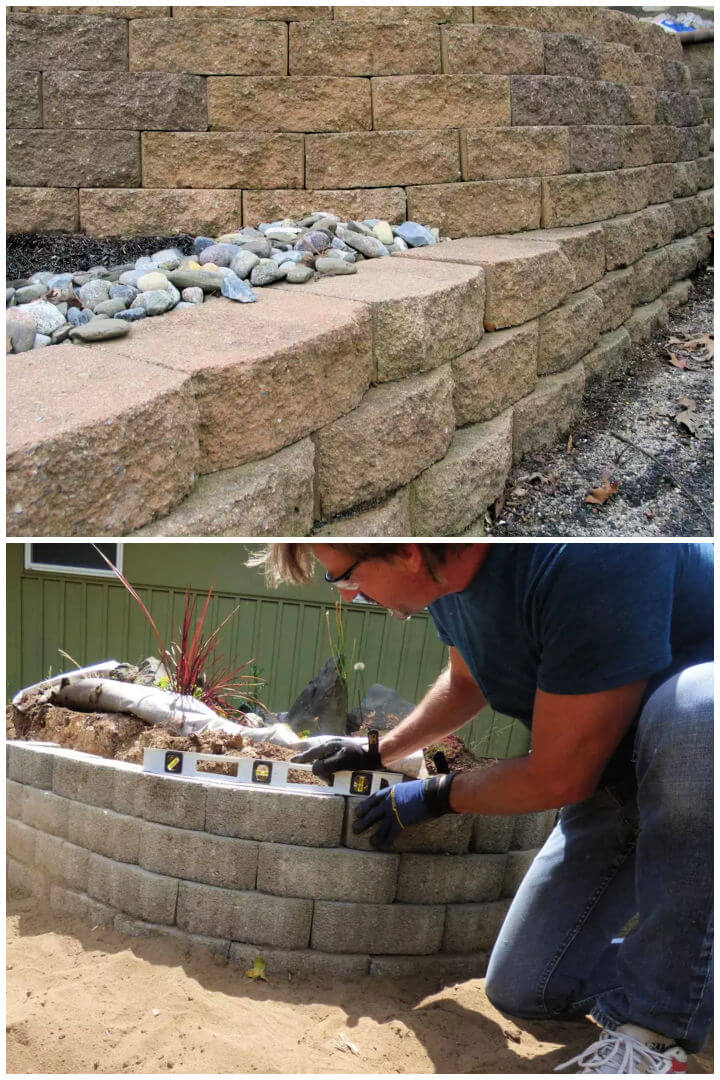 A Retaining wall is a perfect structure to keep the soil and plants intact in their place because of their material and finish. It's an important exterior enhancer for every garden area. Create your own DIY retaining wall using blocks in just simple steps and by using supplies, as mentioned here. thespruce
4. Adorable DIY Retaining Wall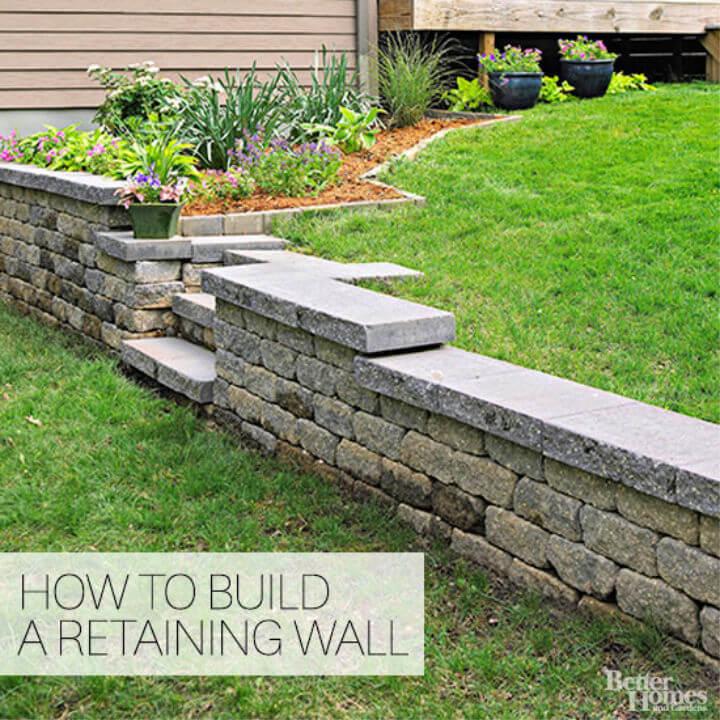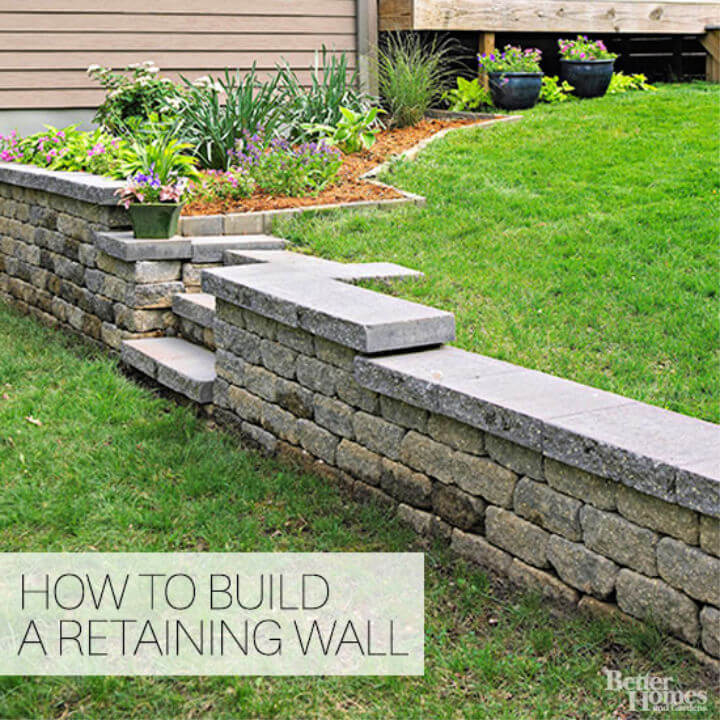 Looking for some ideas to enhance your sloppy landscape in the backyard? It's always the best idea to create a DIY retaining wall structure to create some drama with that slope. A retaining wall structure will add more value, space, and structure to your backyard. bhg
5. Simplest, Cheapest DIY Retaining Wall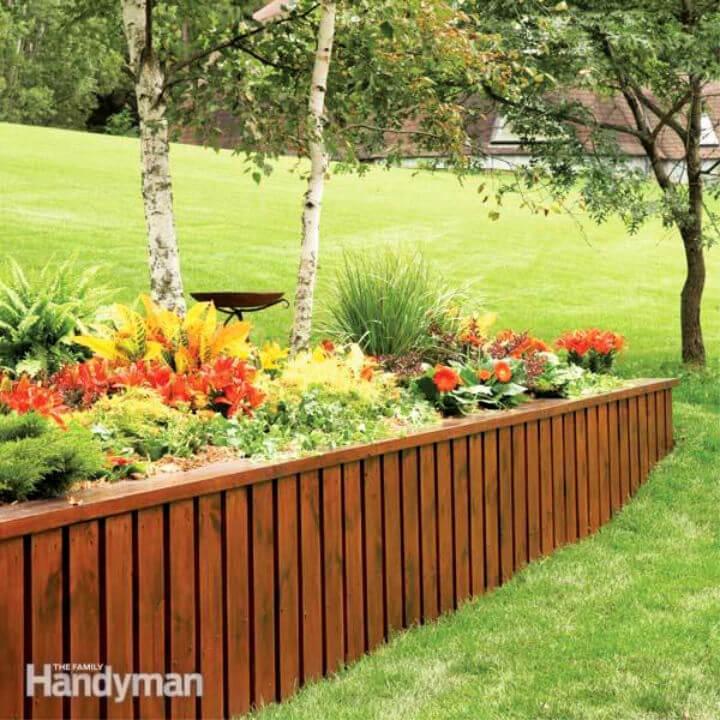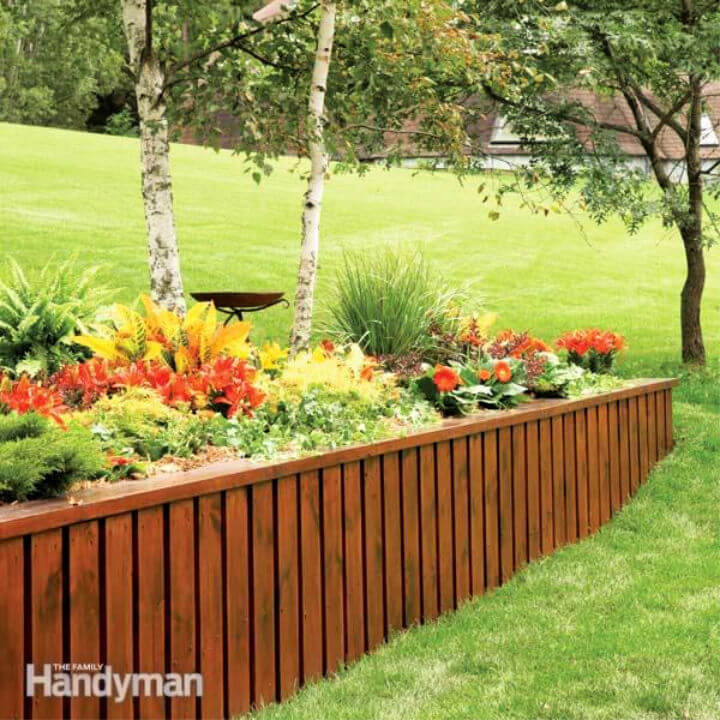 If you need to add some retaining wall structure in your garden, but instead of the same stones and concrete, you want something new with it. Well, 2×4's pressure-treated plywood and timbers are an ideal option to create one rustic yet amazing polished wall. Construction of this DIY retaining wall is simple, and it takes very little time to work with. familyhandyman
6. DIY Retaining Wall for Your Garden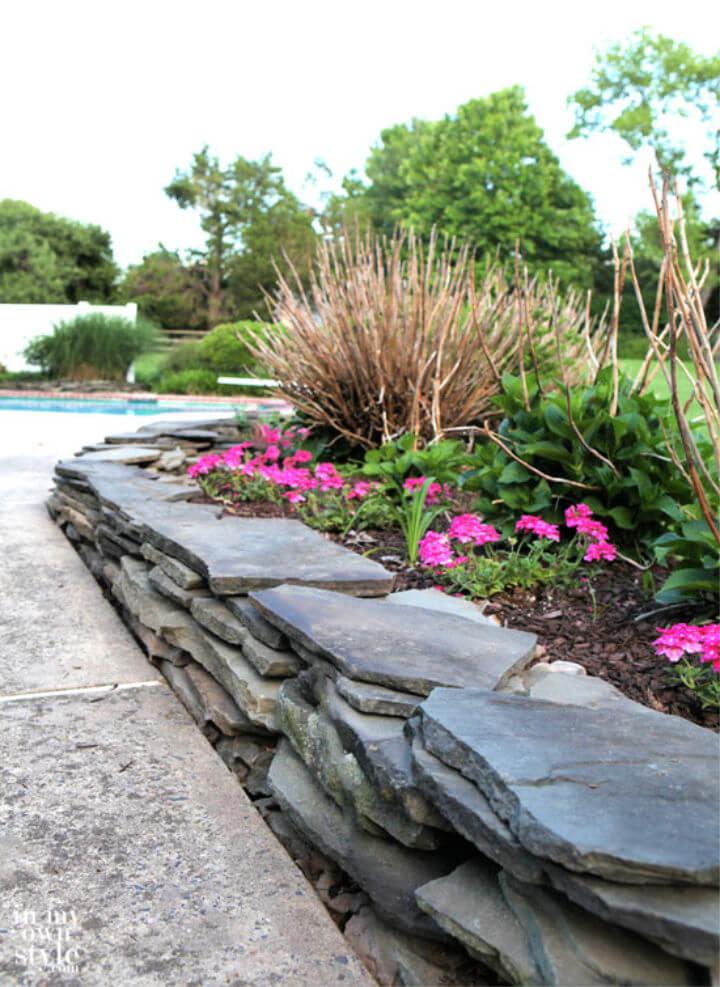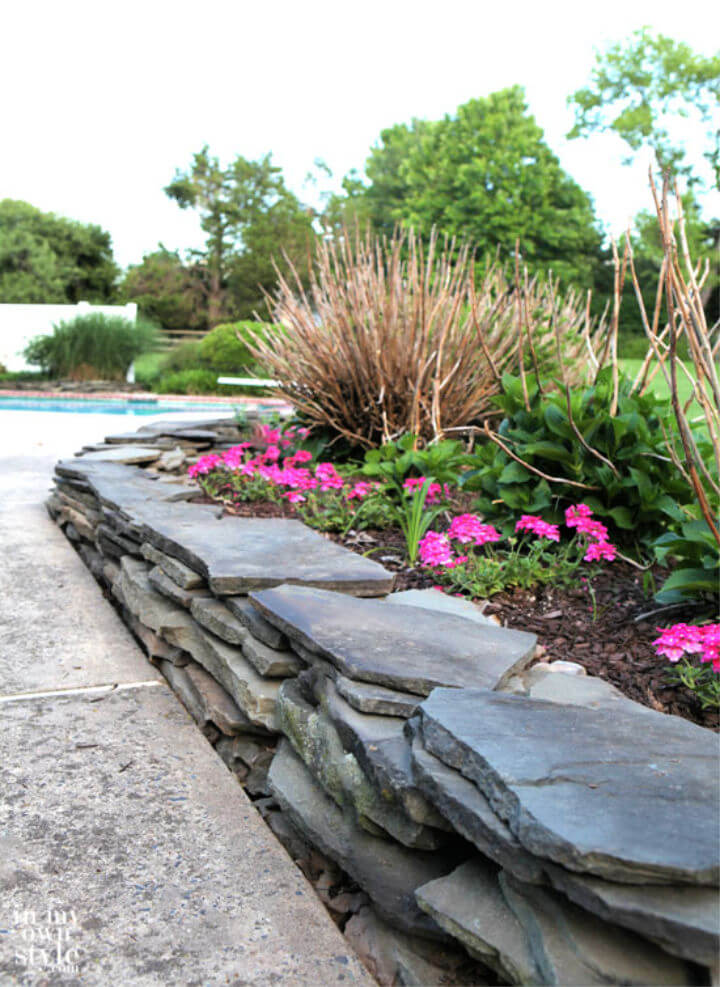 Somebody who is a fan of landscaping and horticulture knows the importance of the effort one puts in to keep those greens and flowers intact! Especially in cold winters when it's all snowy. If you happen to come around this situation, you can build your own retaining wall using some fieldstones. They are solid structure stones, and they can take care of your greens in icy weather too. This is the most simple project from our complete list of retaining wall ideas. inmyownstyle
7. How to Make Retaining Wall On a Slope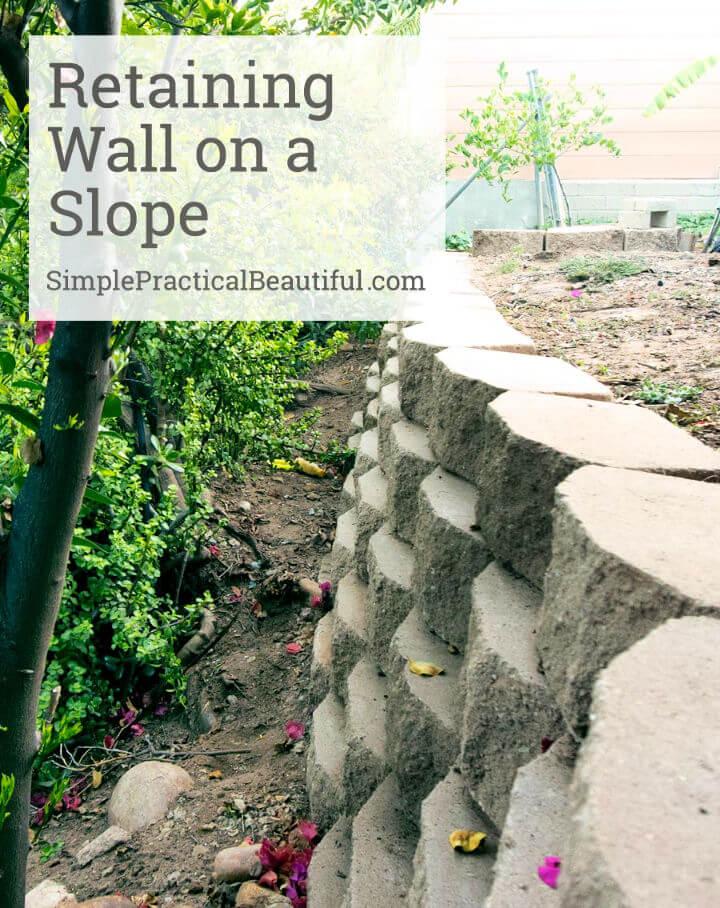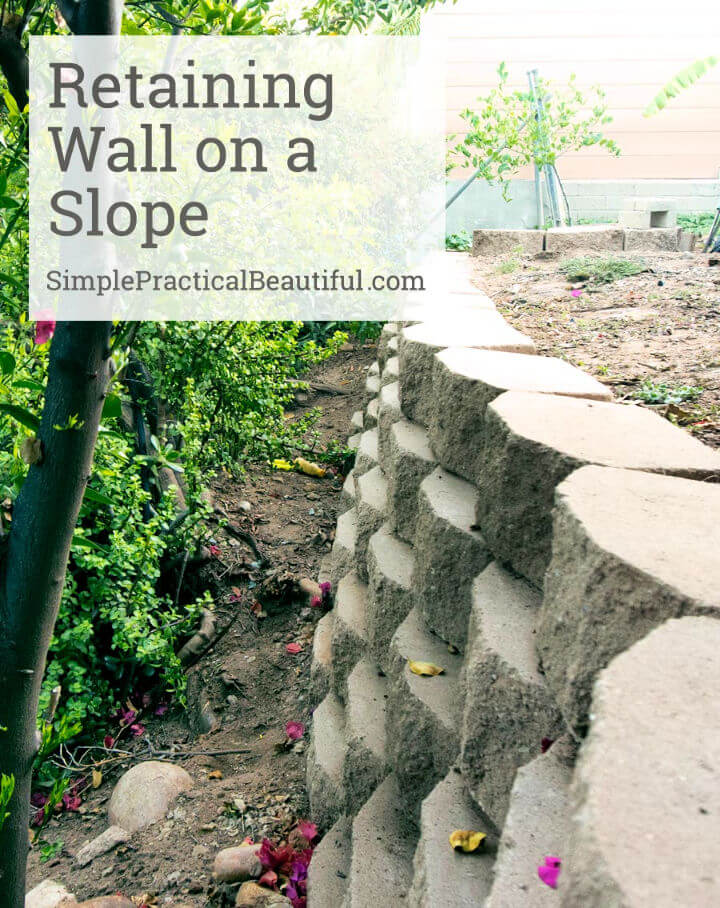 A retaining wall in any home is a perfect piece of craft one can do to maximize more room for you around a sloppy ground! Since of its nature, a sloppy surface doesn't keep ground and dirt in one place, so a retaining wall comes to the rescue. Create your own piece of craft in just simple steps as done here. simplepractical
8. DIY Retaining Wall Using Pallets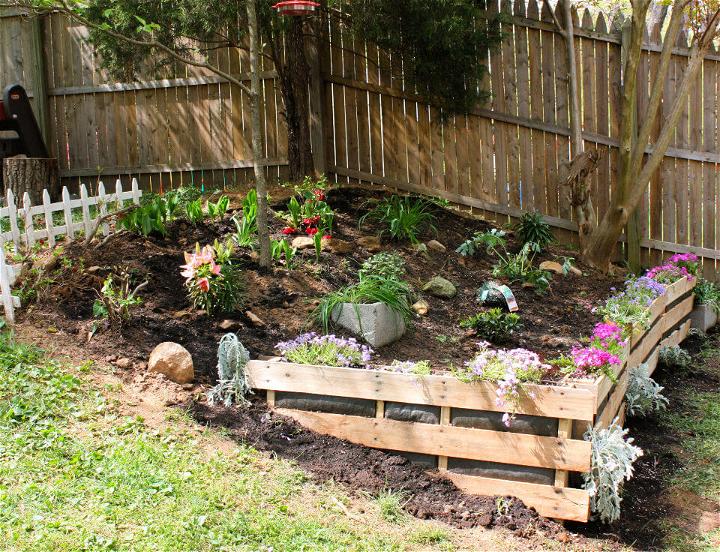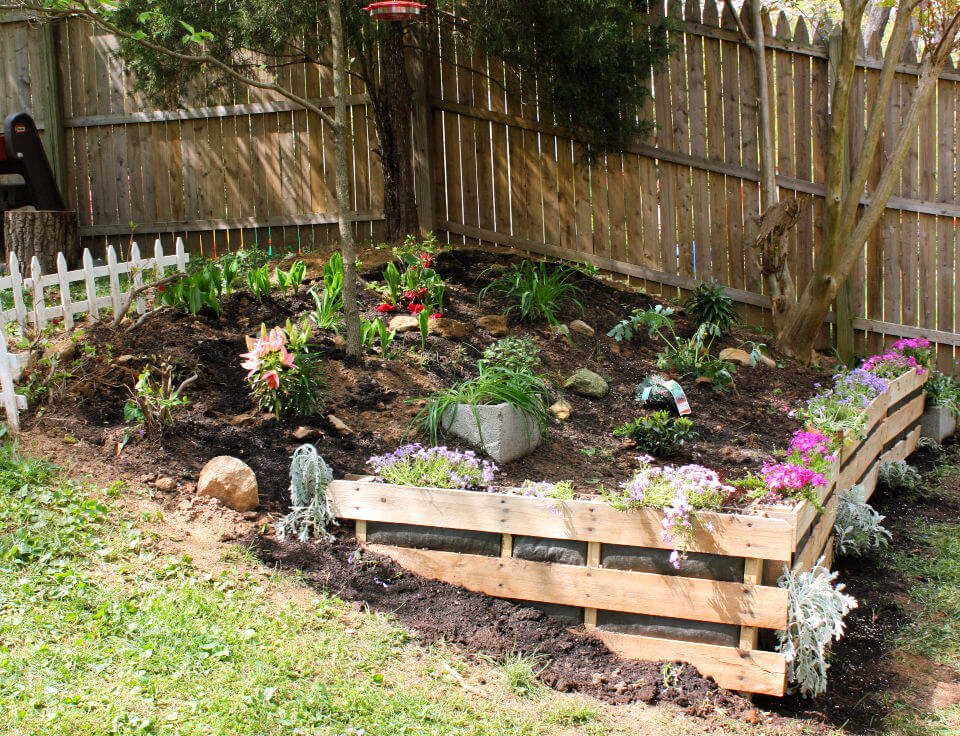 Wooden pallets have always been a lifesaver, if you happen to have some in your house, they are a perfect recycled products man has made ever. They can be used as a DIY retaining wall for those messy outdoor landscapes that need to be put in one place without creating some untidiness. buzzmills
9. How to Build Tiered Garden Walls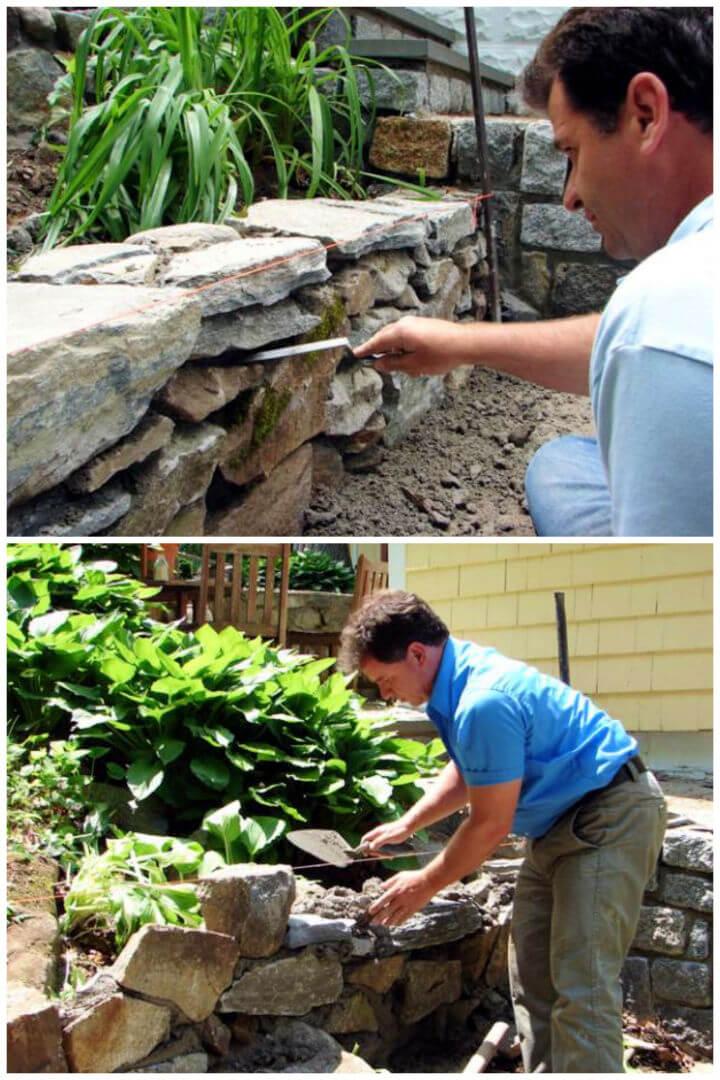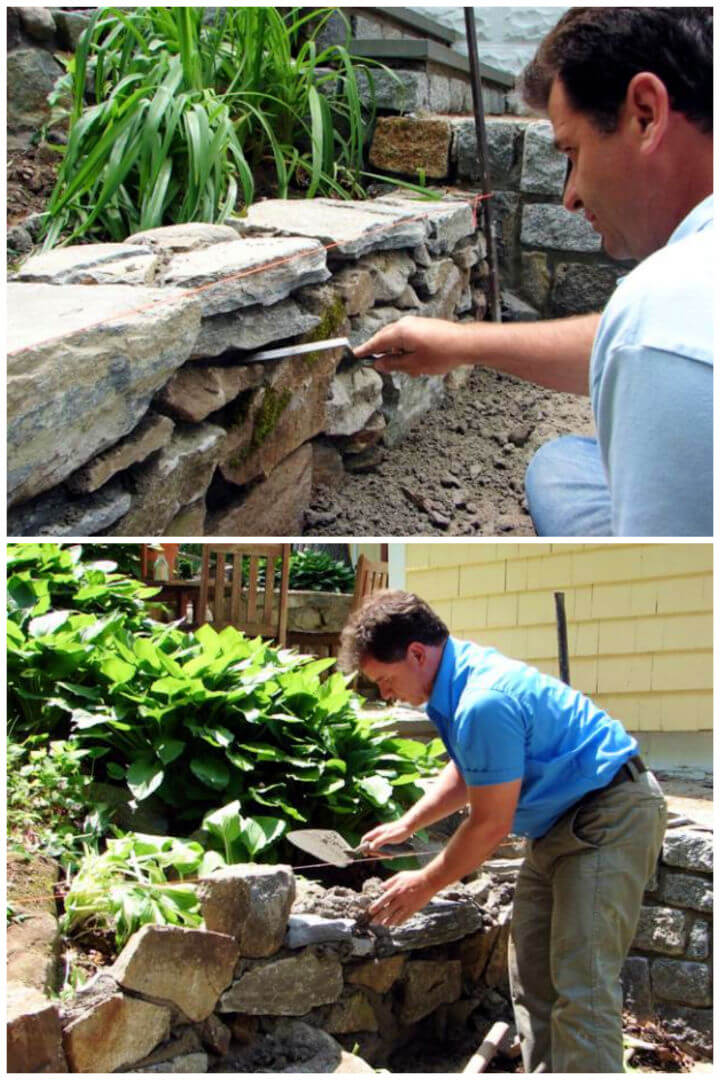 If designed and appropriately executed, a tiered retaining wall can be a stunning focal feature of your backyard. It helps you transform an unusable part of your area into a functional one and minimizes erosion, which can lead to poor soil health. The tutorial here will show you how it's done. diynetwork
10. DIY Perfect Retaining Wall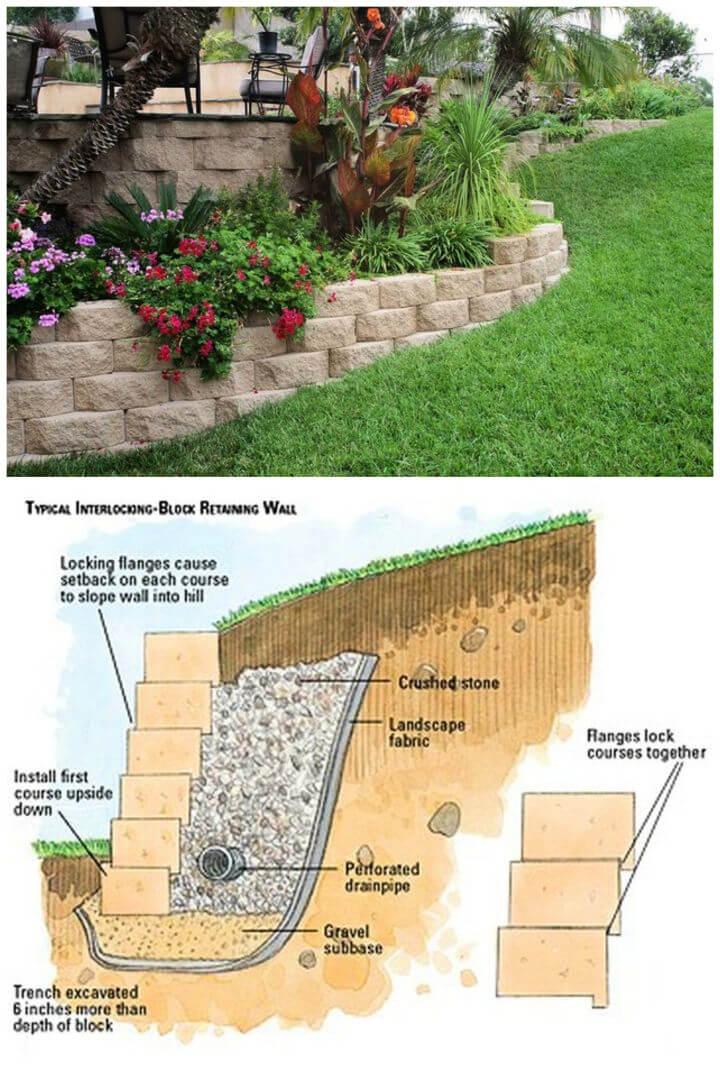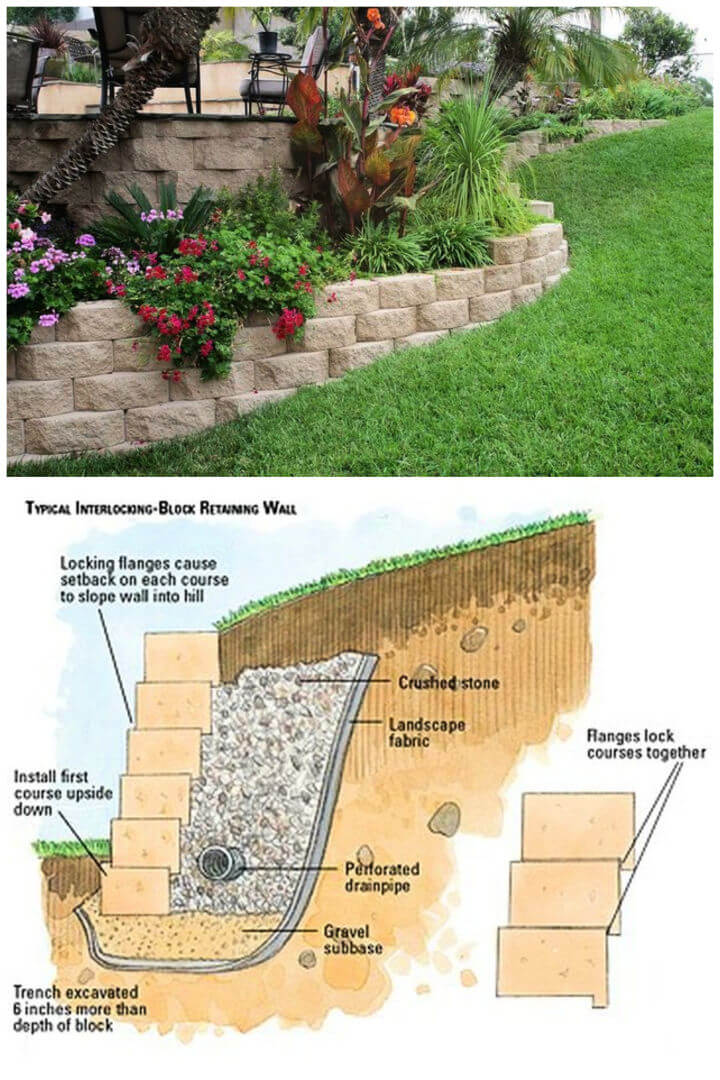 A perfect retaining wall is the one that keeps the soil and ground intact! So if you are new at DIYing, this tutorial here will help you how you can create your very own Retaining wall on a sloppy surface. hunker
11. Build Retaining Wall Construction for a Beautiful Garden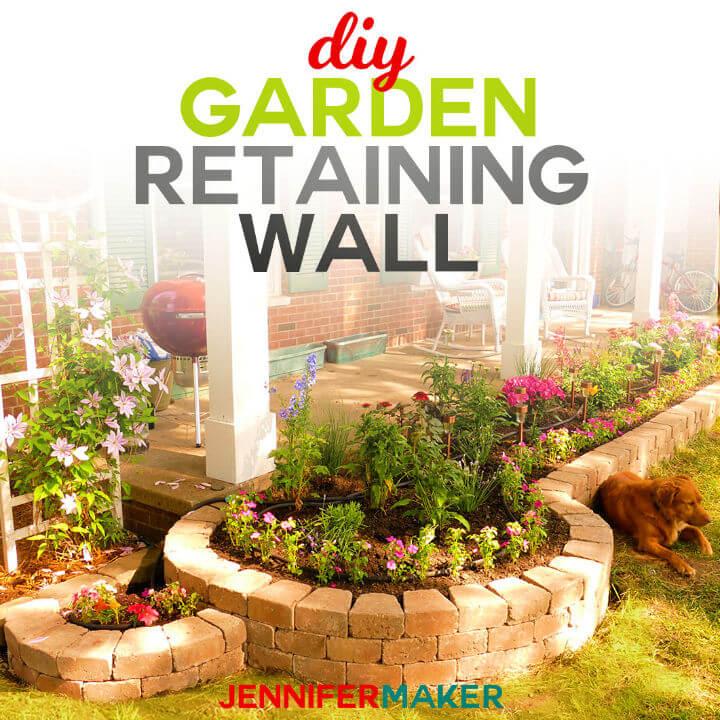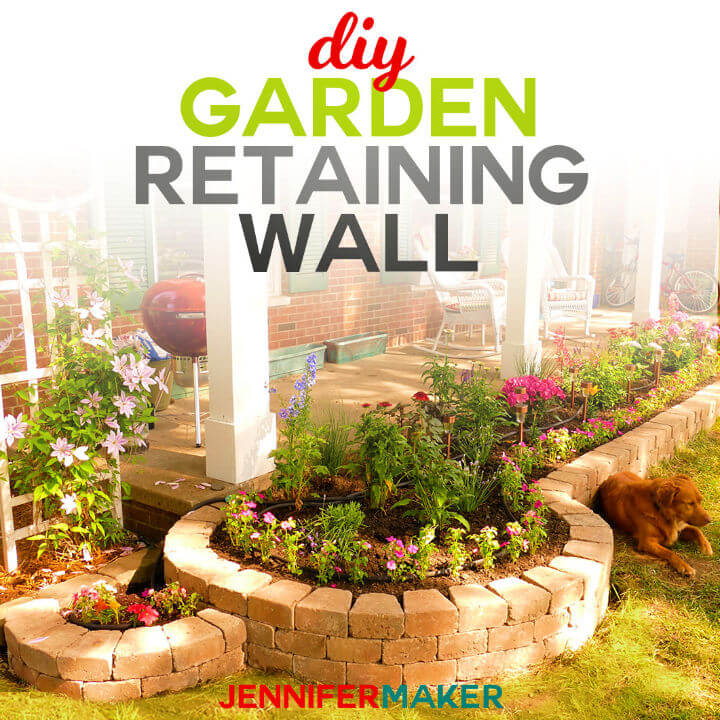 A perfect constructed backyard garden adds more beauty to the overall outdoor area of the house. Second to that, a nicely crafted retaining wall can be an ideal landscaping project one can look for. This DIY Project here will help you create one solid wall all by yourself, so you can grow your very own garden in it. jennifermaker
12. Inexpensive DIY Block Retaining Wall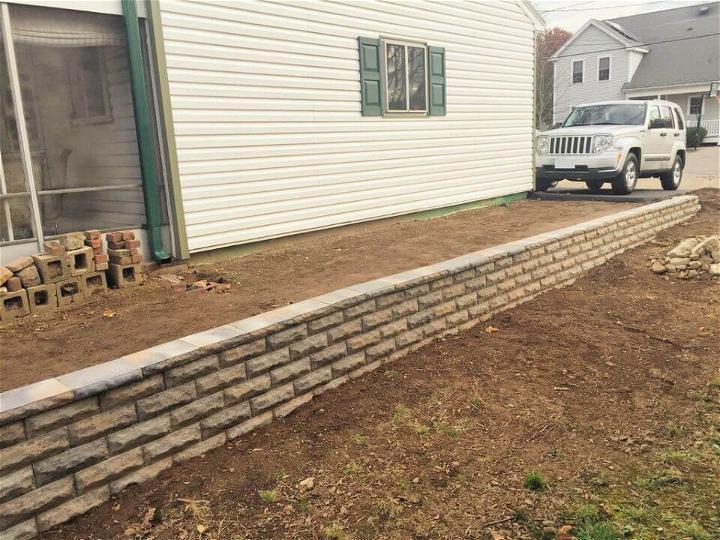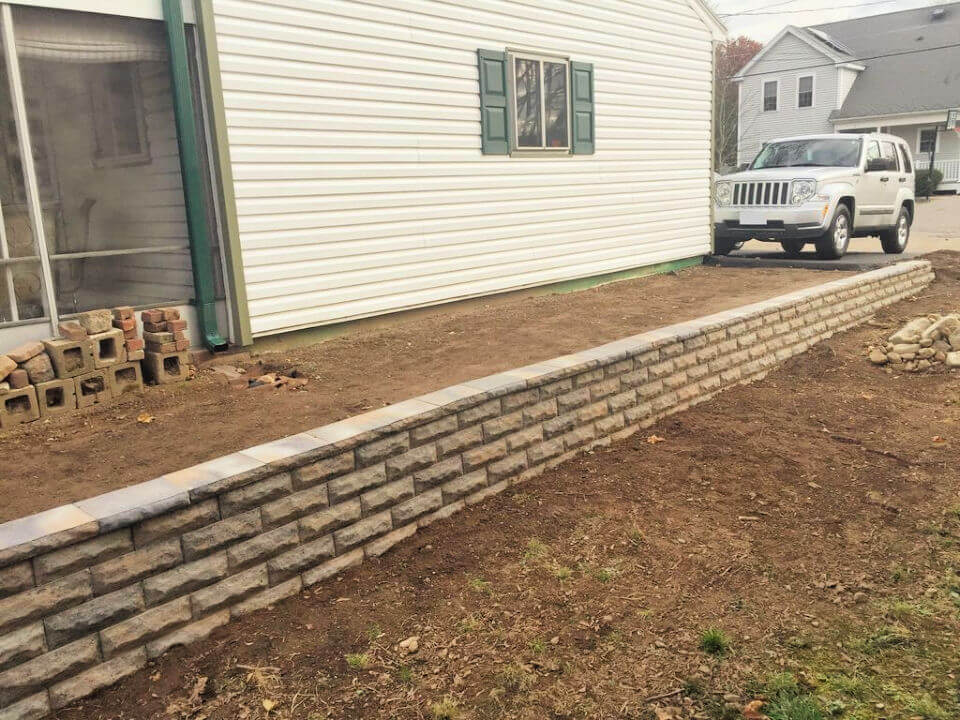 A block retaining wall is something that we have seen everywhere in those landscape magazines, patio tutorials, and whatnot. If you are planning to do the same with your yard, too, then this inexpensive procedure to create your own retaining wall is for you. instructables
13. DIY Fence and Retaining Wall /DIY Wood Retaining Wall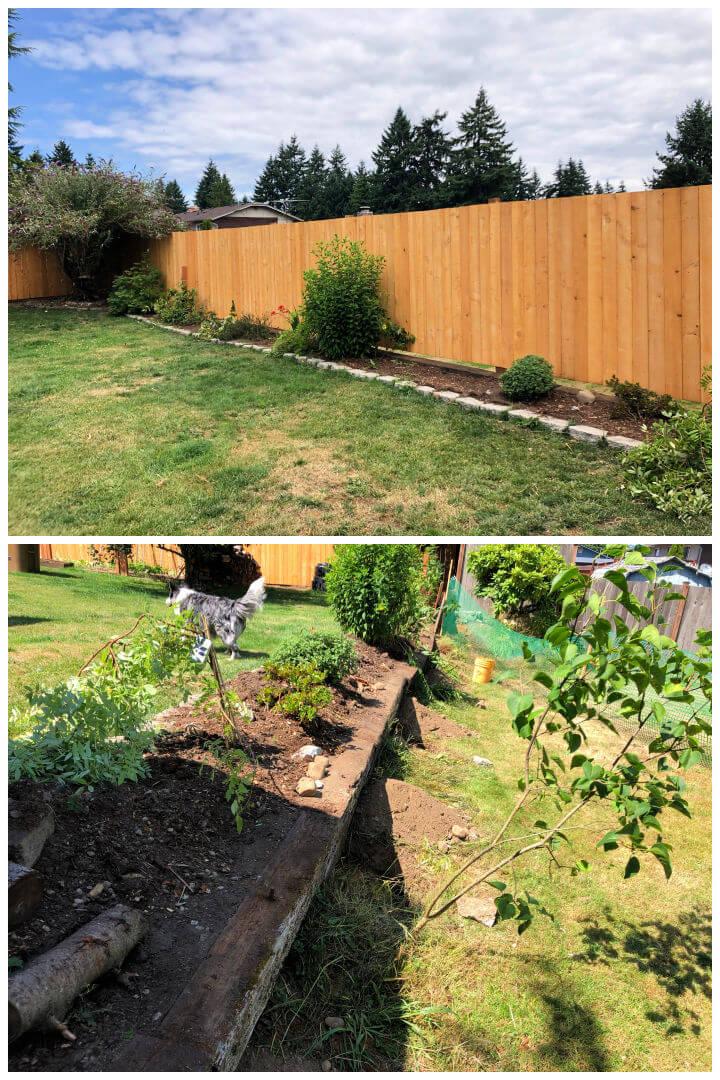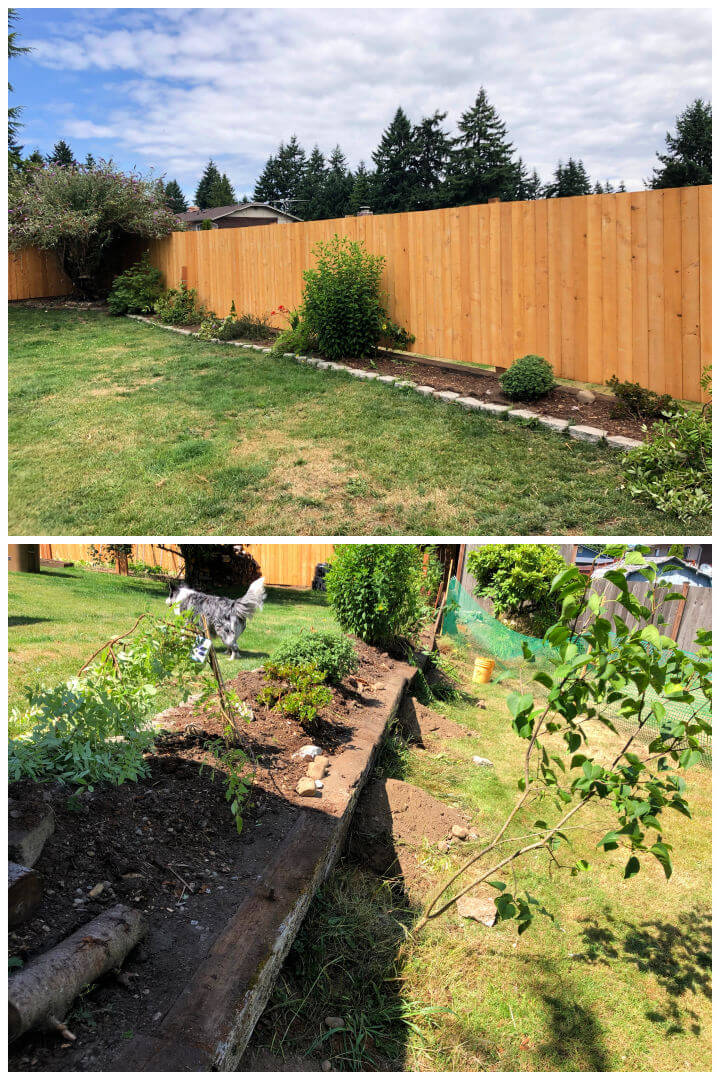 A nicely covered outdoor backyard is always a good option for some landscapers. For that matter, a wooden fence and a DIY wood retaining wall are the ideal counterparts to work along. Because of their sturdy structure fence can keep the soil and dirt intact, thus complementing the overall look and feel of the backyard. imgur
14. Retaining Walls Around Trees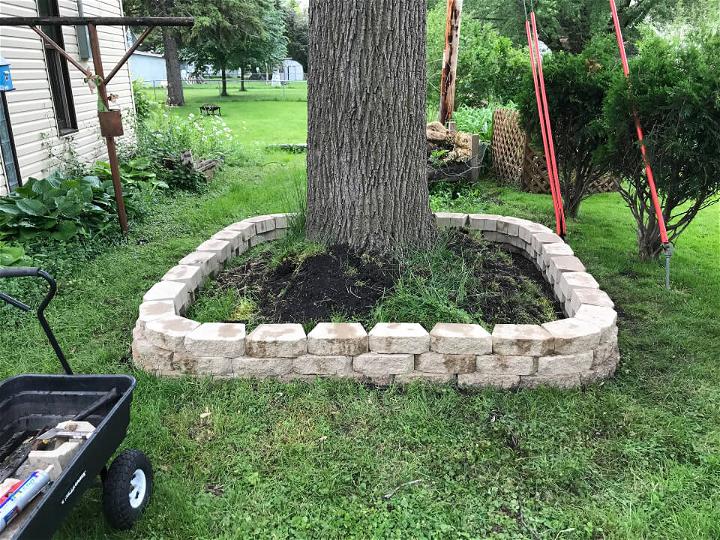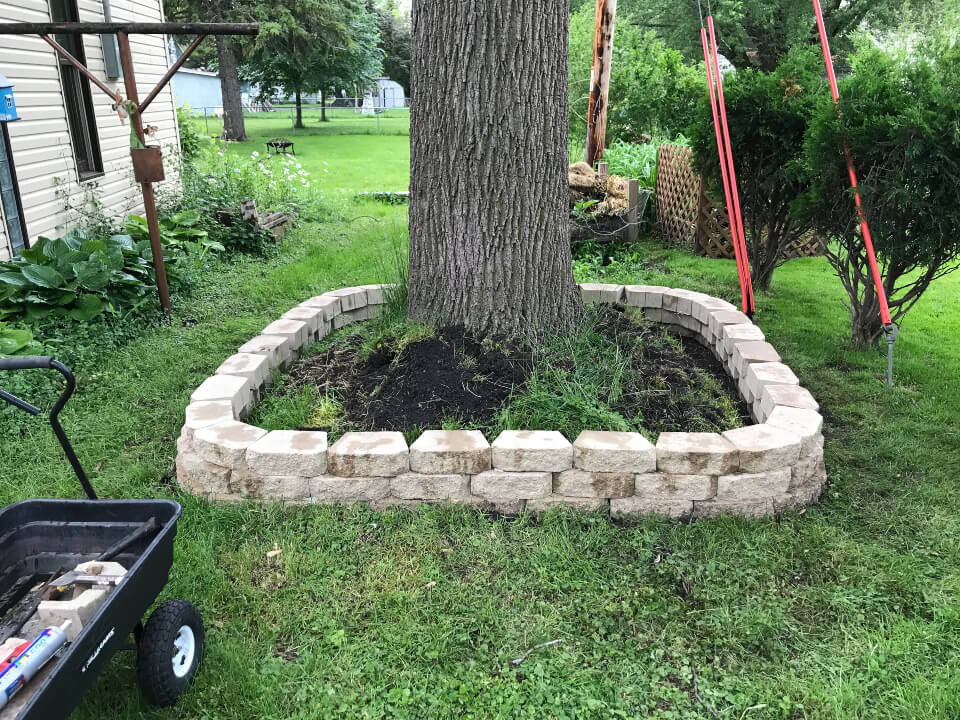 For garden lovers, they know, all it needs to beautify a garden and exterior is some patience and some will! Also, trees that are heightened need the same attention as well. Due to this point of concern or compassion, a retaining wall is an ideal solution to do the job.
15. Retaining Wall Bricks from Leaning Without Mortar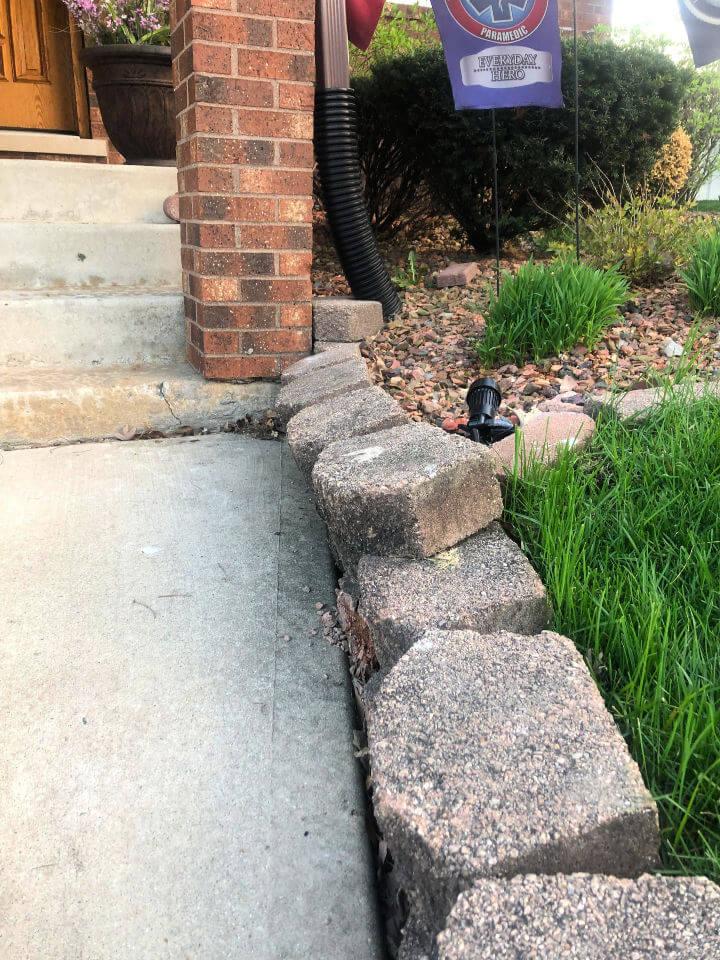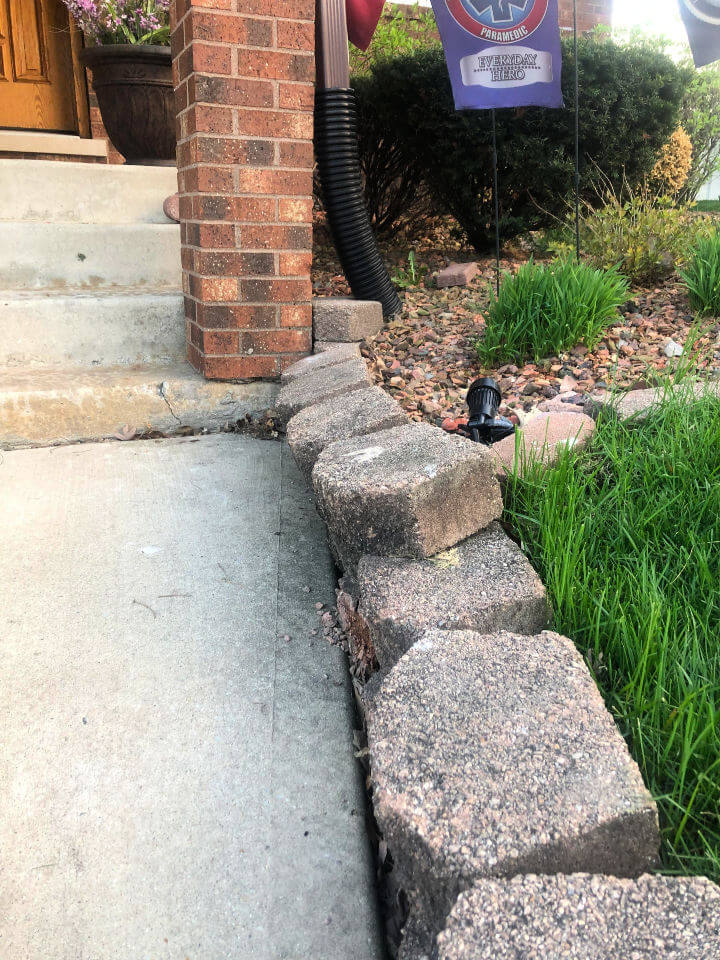 Sometimes due to heavy soil and dirt around some area, a retaining wall starts to lean, and the time comes. It falls ultimately. So in order to avoid this from happening instead of using a mortar, you can take some precautionary measures! Such as checking the roots of the wall or if there is a soil erosion around it.
16. Retaining Wall 10 Feet at Roughly at 35 Degree Angle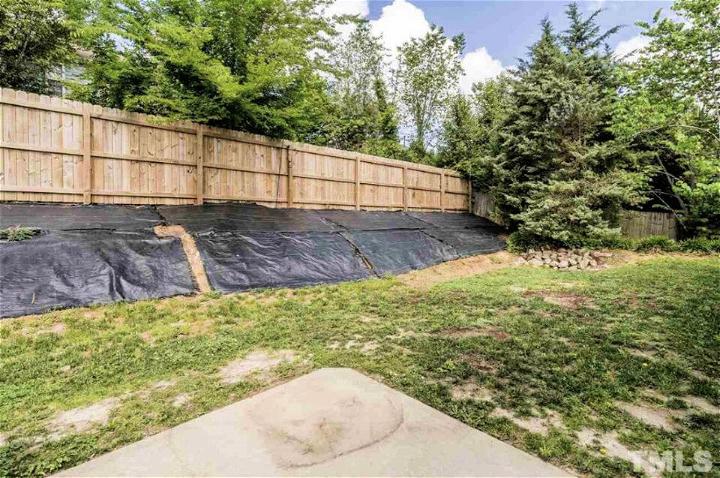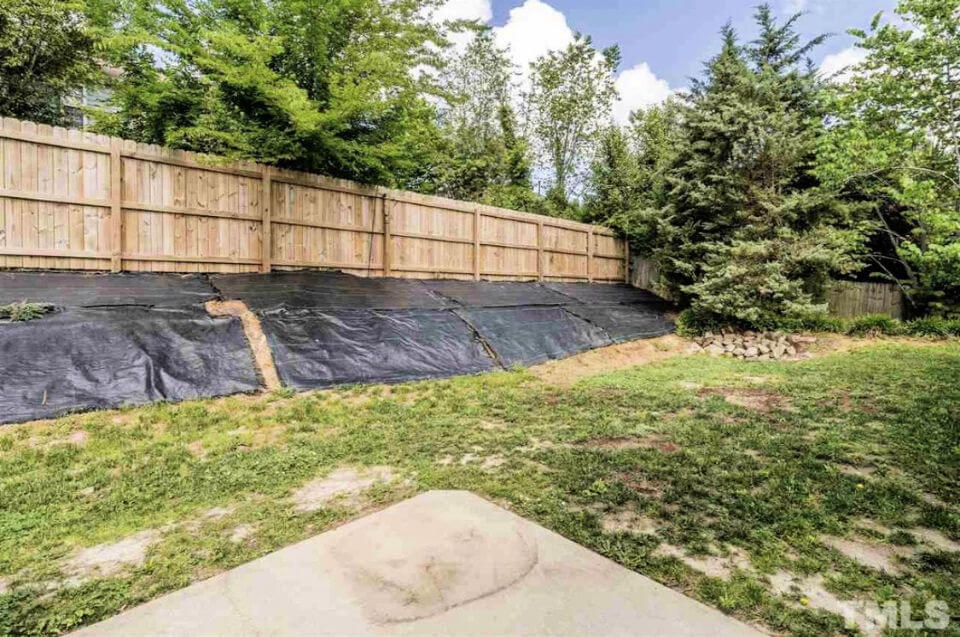 Often times it gets tricky to construct a DIY retaining wall on a sloppy surface, especially if you want to create a wall on some length like at 10 feet and somewhat at an angle of 35. In order to do so, you need to check the ground level of the wall and start working from the base.
17. Retaining Wall Made Of Redwood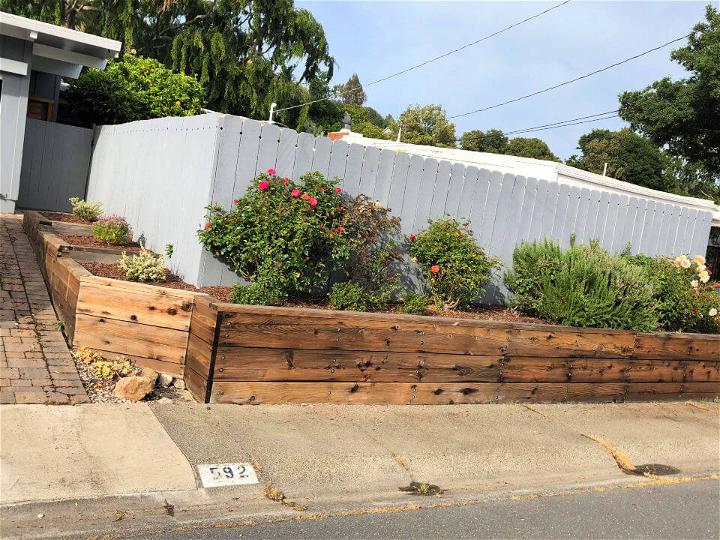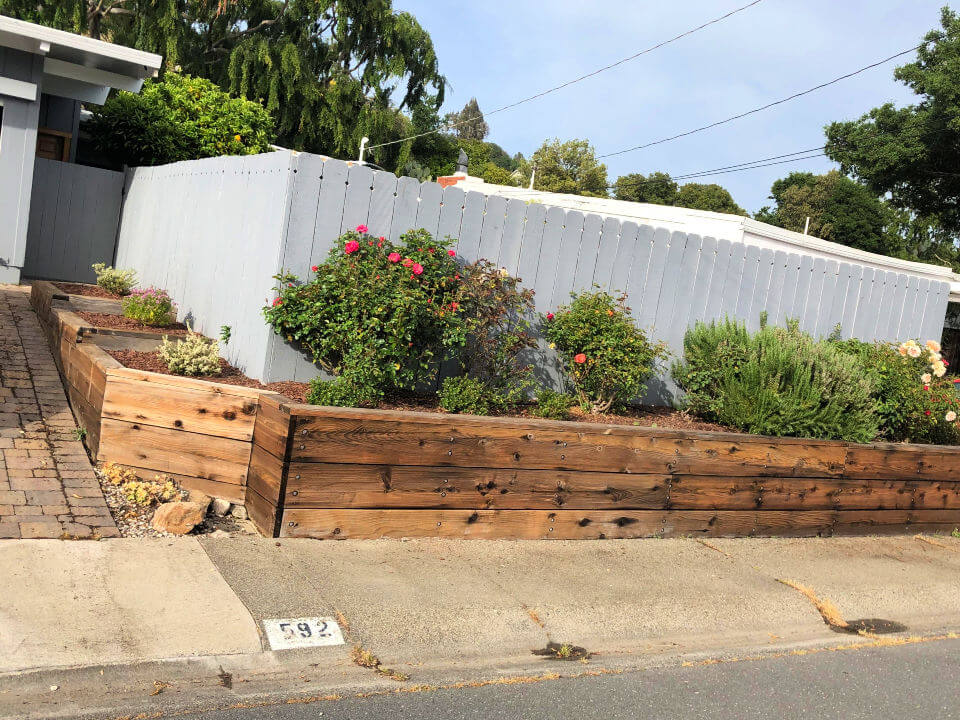 Redwood is perfect wood that lasts in every season, its water, insect, and rot-resistant. Perfect to be used as a retaining wall. Use it as a front retaining wall of your house, dark paint on it with white background fence can add more charm to the exterior of the house.
18. Stylish Look Retaining Wall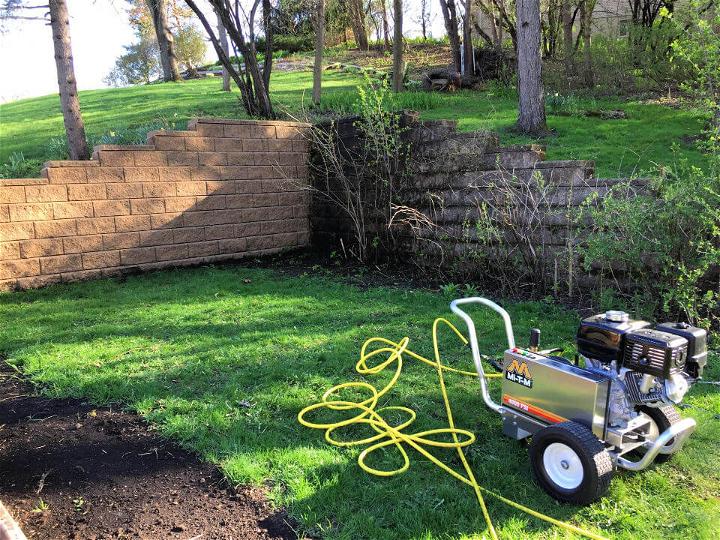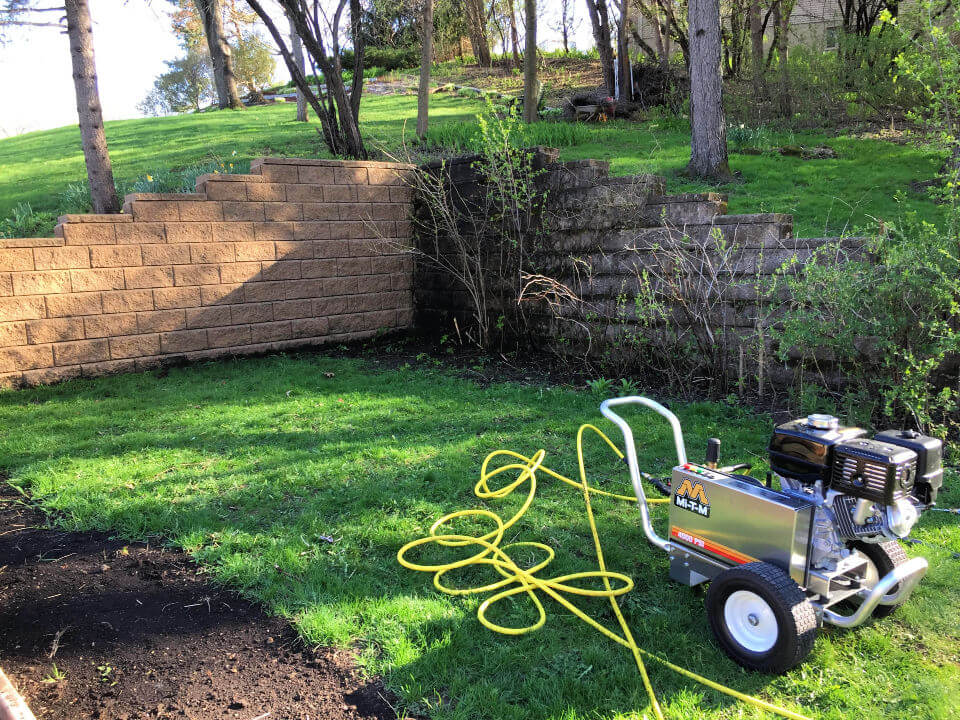 Though retaining wall serves the purpose of protecting the soil and the greens, how about creating the wall with some lovely designed stones. Due to their firm and durable structure, these stones can last longer in any weather and keep your outdoor area erosion free.
So if you have decided to go for a DIY retaining wall plan, you must have got all the facts straight by now! Because, well, that's the first and most foremost step to do! With these 18 DIY retaining wall ideas, go brightening up your front or back yard with pebbles or stones or wood, the choices are literally just quite a lot!