Do you love gardening? Well, then you'll enjoy these DIY raised garden bed plans! Honestly, raised garden beds are one of the best things you can invest your time in. They will save you from excessive weeding, a lot of bending down- which will prevent backbone damage, and you will have the choice of customizing your soil! Different vegetables and fruits need different types of nutrients, for example, potatoes need loose and quick-draining soil while onions need a soil which has a lot of organic matter in it. You can switch up the soil according to the crop you're growing!
Which crops and plants are the best to grow in DIY raised garden bed? You have many options! However, the best ones for the optimum results include root vegetables- yam, carrots, and sweet potatoes, leafy greens- lettuce and kale, onions, tomatoes, and potatoes! They will give you the best harvest and have a peaceful growing period. You need to make sure to educate yourself on their harvesting times, growing periods, and the type of seeds that are used. This article will cover a range of cheap raised bed plans from beginners to built-in-privacy beds, from pavers to tiered bed plans!
How to make your own DIY raised garden bed?
Planning for a dream garden is what every nature-loving person does whenever they come across some greenery in any form. Now DIY tiered raised garden beds easily at home and spend some time close to nature while sweating it out a little bit too. Truth be told, we all search online for raised garden bed kits just to give our home a better outlook and make the entrance look presentable yet chic. The problem with the online ordering is the money that you have to pay to get some good deals. It's easy to pay, though only if you have that much money tucked away somewhere. For me, that is just not the case!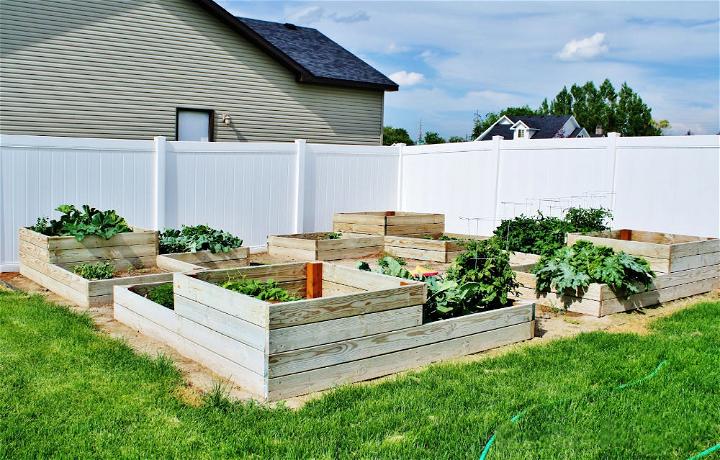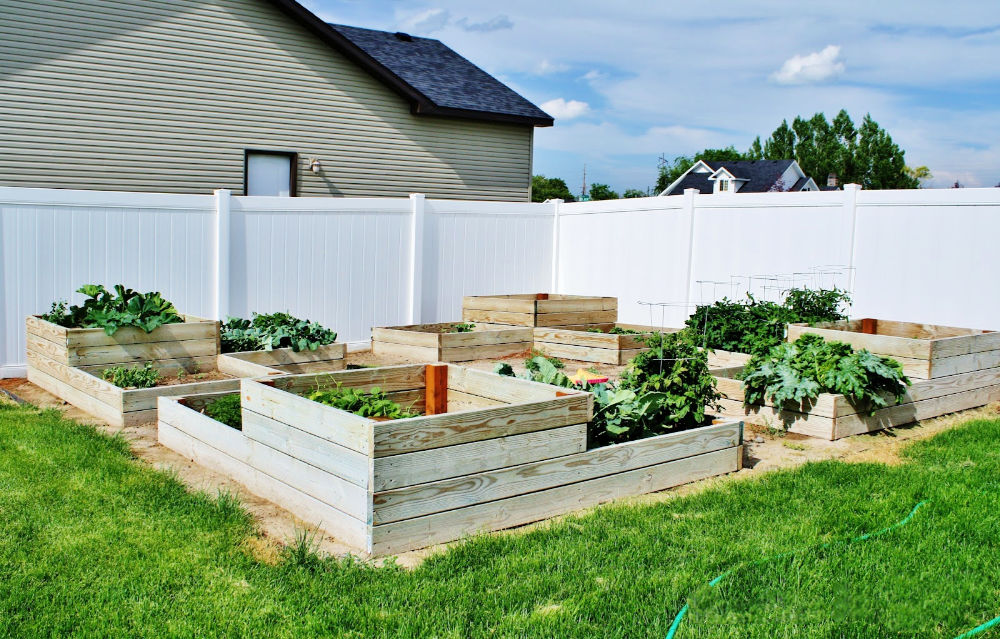 Solve your problem and get ready to DIY raised garden bed plans after giving your lawn a good trim with a lawnmower. The advantage of designing your own garden beds is that you can decide on the height of your boxes to your own desire, and for that, the tiered design will look the best. It is an enjoyable project, and you can get the whole family involved and assign everyone with small tasks. That way, the little ones will feel included and learn the importance of working hard and also spend some quality time with each other.
First, let me share with you the list of supplies you will be needing.
Required Supplies:
Cedar Wood
Hardware Cloth
Plastic Sheeting
Exterior Screws
Raised bed soil
Tape Measure
Drill
Circular saw, or miter saw
Step-by-Step Guide
Initial Measurements:
The first step I took was the measurement of my garden space, which is approximately 20′ by 20′, so it's quite a large area to do some digging. It's important to flatten out the area first to have a leveled space to work on rent a roller to do the deed.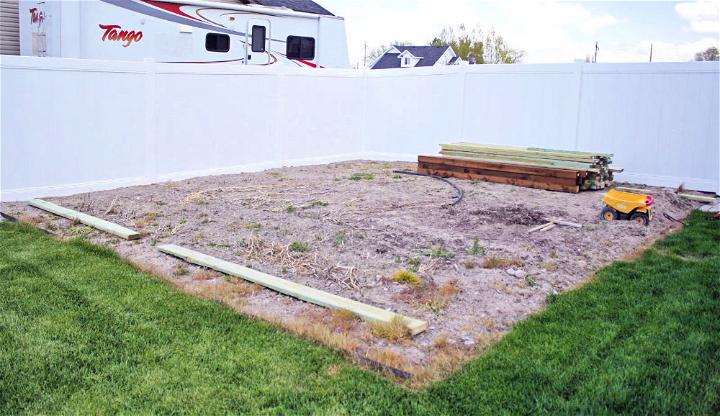 Type of wood:
I personally find the decision of the type of wood the most important one as that's going to give the garden a whole and finished look. So for that purpose, cedarwood is the best option. If it's a little heavy on your budget, search online to buy some treated cedar wood like I got 2'6" and 4'4" frames.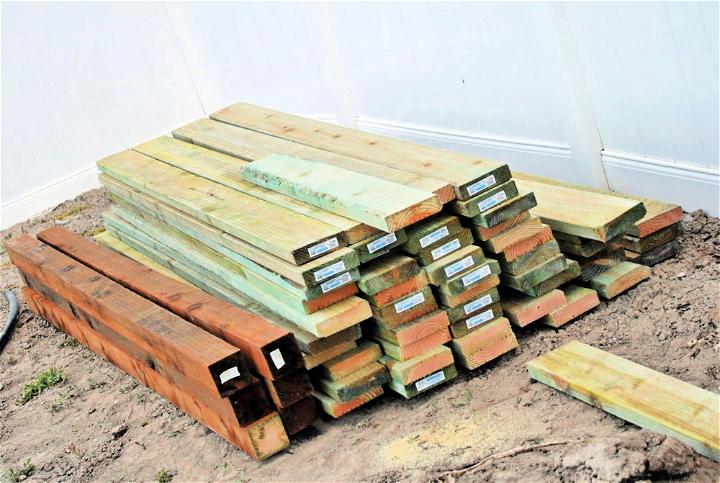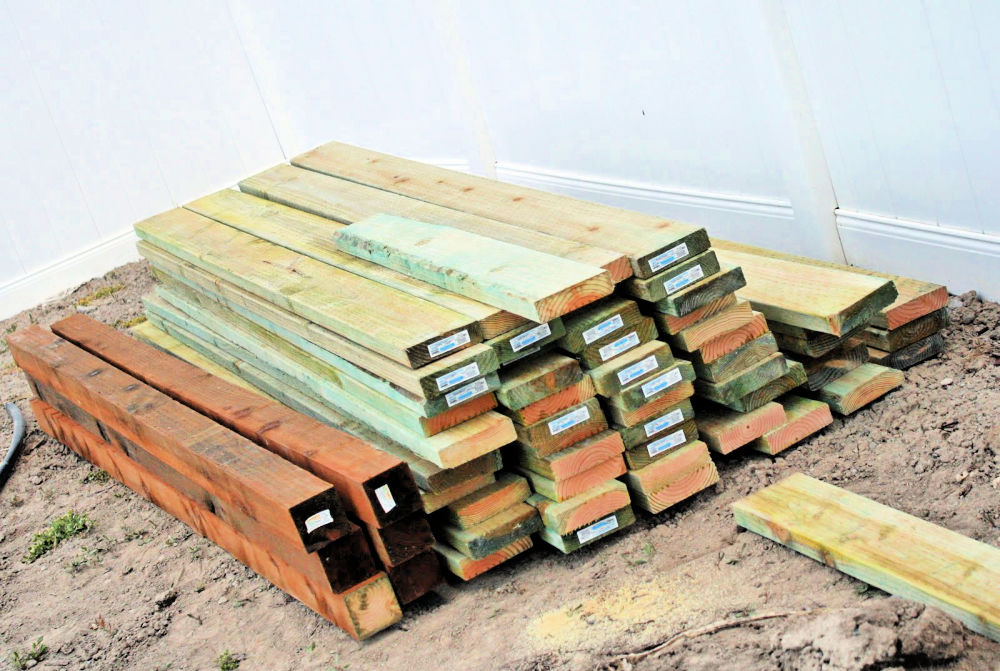 L shaped boxes:
Make exact measurements to make L shaped boxes. For my garden, I made two of them in 4'x4'x12," and the last one is of 4'x4'x24. Take the first step of cutting the posts for each box and then their sides. Lay them out to check if you have the right pieces or not.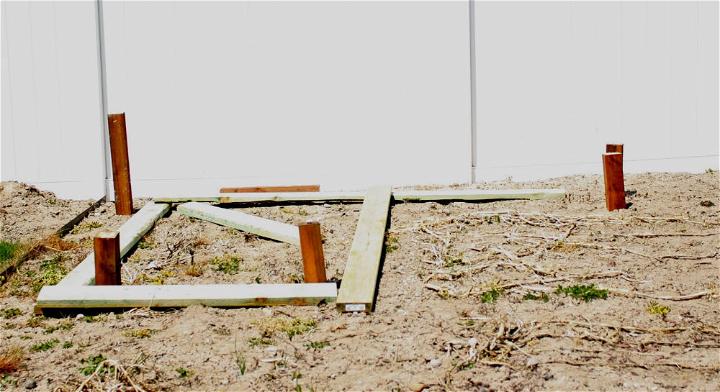 Construction:
Now comes a little handy work. The part where you will be doing some construction. Here I started off by doing the sides first. So to construct each box, I started off with 3 sides of a 4'x8′ box. That way, you can work on three sides first and leave the fourth side 8′ to add a 4'x4′ box.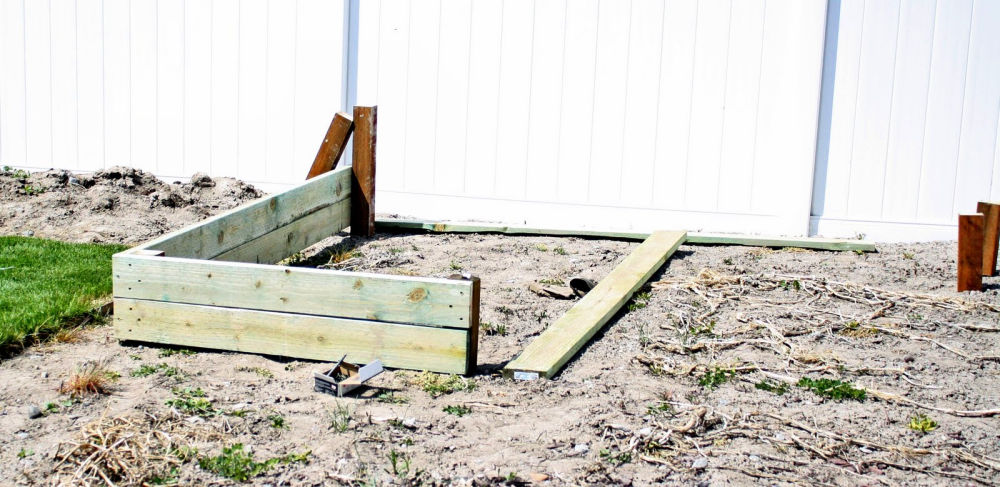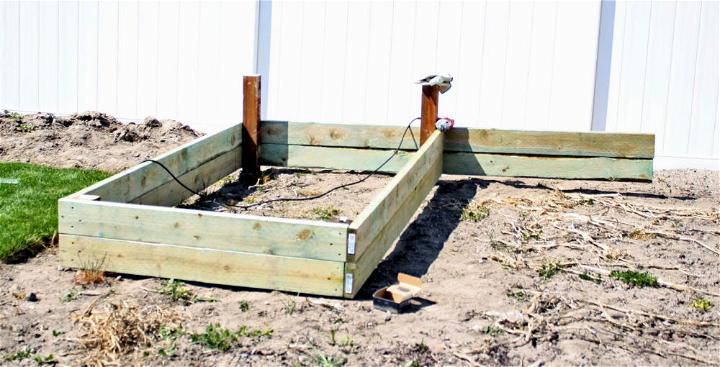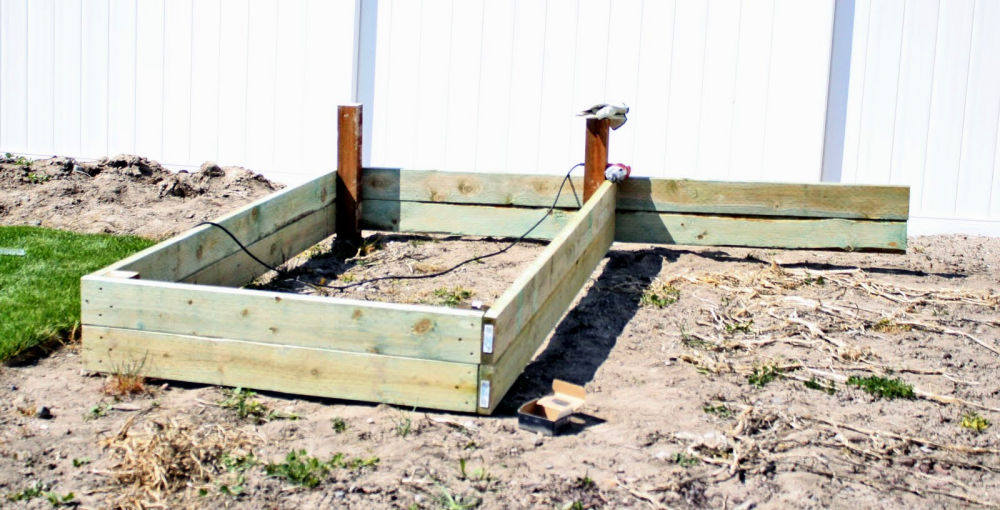 Box on Top:
The completion step is putting the fourth box on top. After I finished my L shape, I then added a 4'x4′ box on top. Now it's pretty clear why you had to complete the three sides of the boxes first, right? The fourth box on top gives it the tiered raised garden bed look that I was aiming for.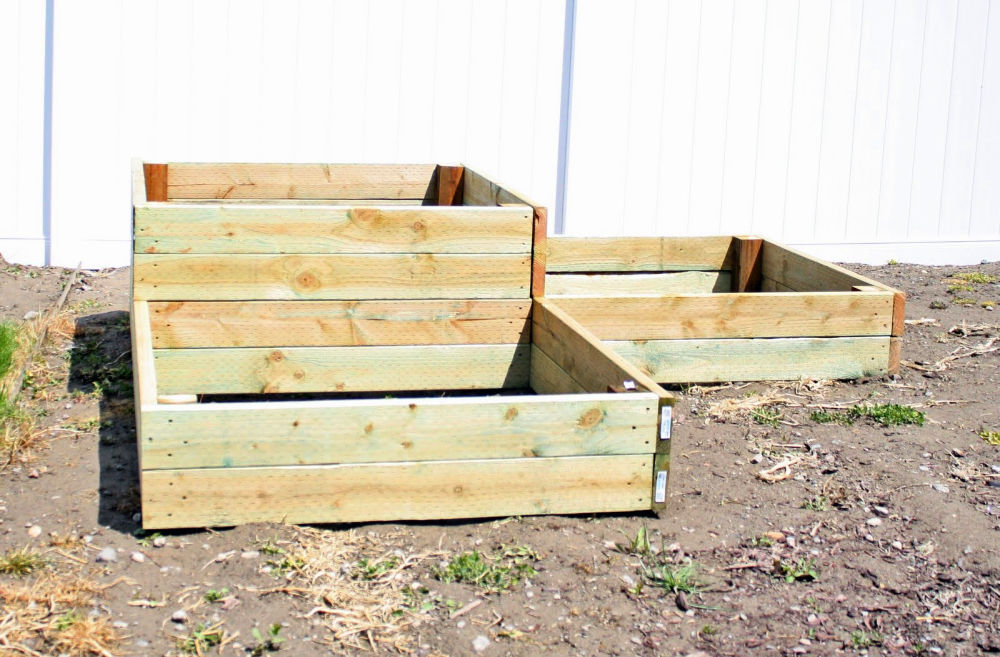 The final product:
The final look is actually of four boxes stacked together with beautiful plants growing in them (after you do the planting). I made sure that all my numbering and measurements are done on paper. And with the design, before I got down to the actual cutting.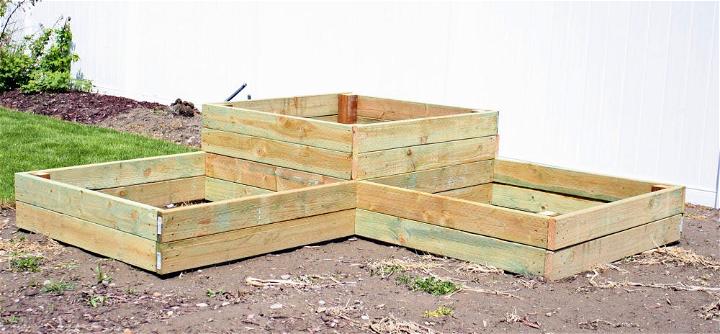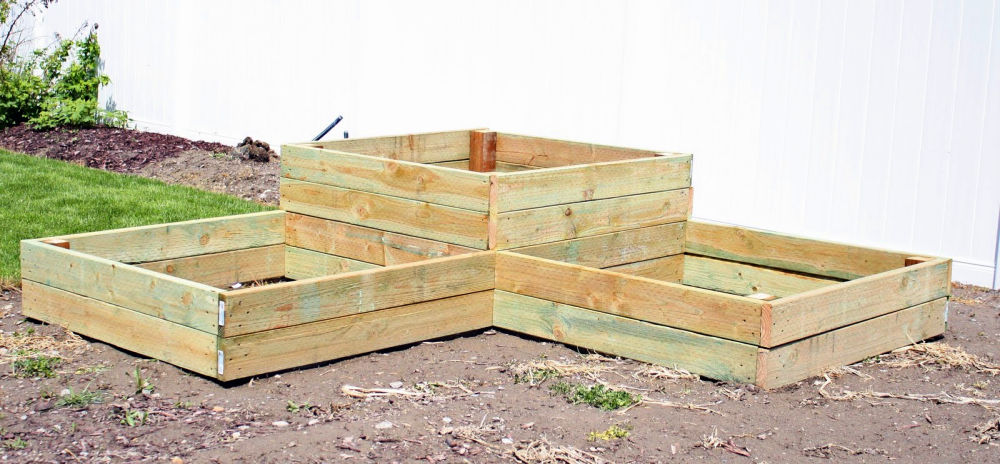 One more important thing that I was very cautious about was the matching sizes of all boxes. I had to overlap the ends differently so that the boxes match up measurement wise. It's called a group project because one person might forget how the overlapping of the boxes is done. Like in my case, I had to take out some screws because I had forgotten which way I was overlapping. Now, let me walk you through the green ride, which vegetables to stuff your DIY tiered raised garden bed with!
Do you also love woodworking? We gathered up a list of the best woodworking projects for beginners, with a quick summary of the tools & time needed.
Add Some Greens
There are many good things in life. One of the most satisfying feelings is growing your own vegetables! It is really interesting to see them grow, just like your own babies! Professional or a beginner, DIY raised garden beds are the perfect choice to go for!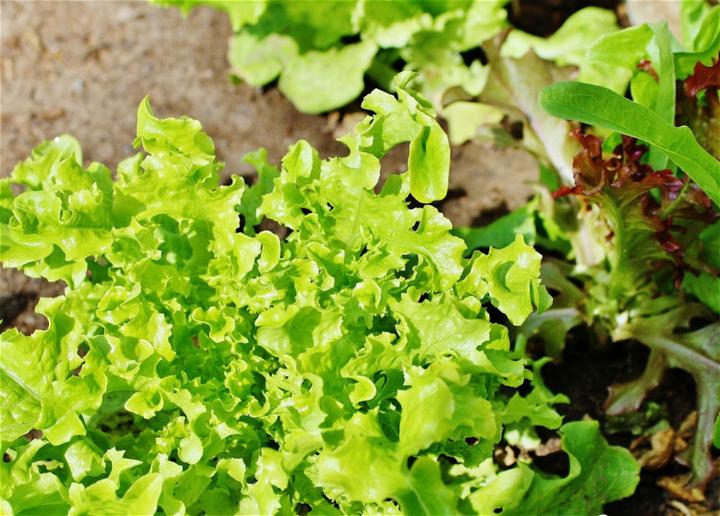 After I was done with my raised bed, now was the time to sow and then reap the results (or vegetables) later on! Remember when I said the type of wood is the most important decision to ponder upon? Well, you have no idea how much these walls save me from! It saves the plants from those insects (that just don't go away from pesticides!). The best part about these beds is that they keep the soil warm and toasty, which means that it'll give you a longer growing season. Especially in the spring season!
Now that you are aware of all of the benefits let's move on to some essential information. What vegetables should you grow in these beds for the best results? I have selected and shortlisted a few below: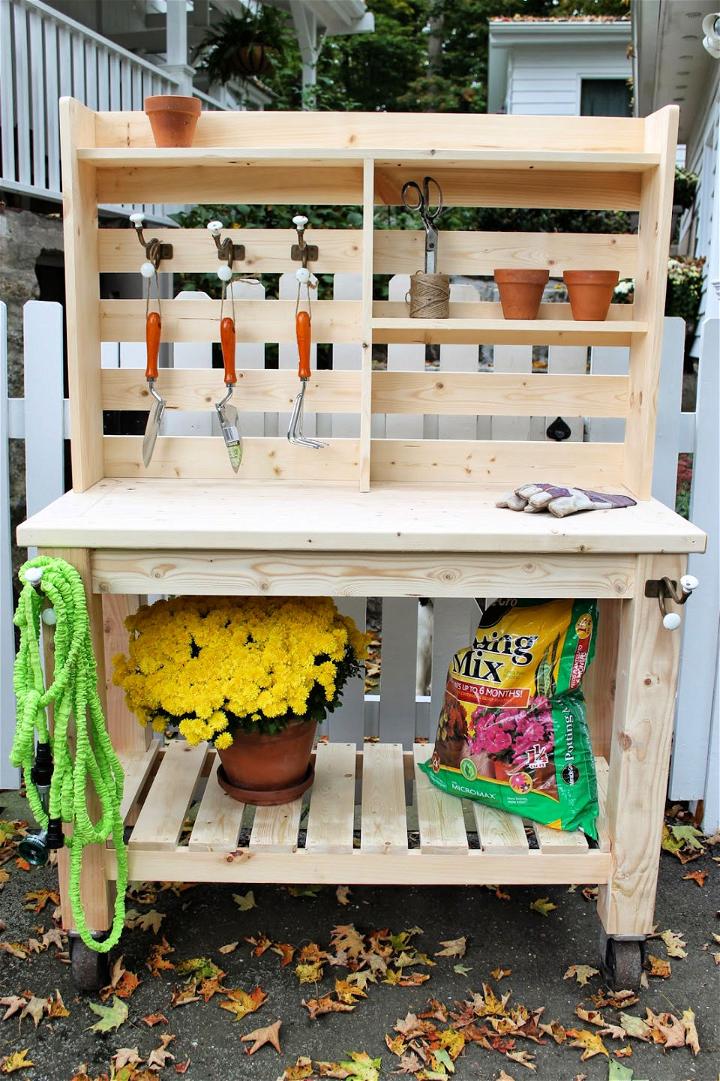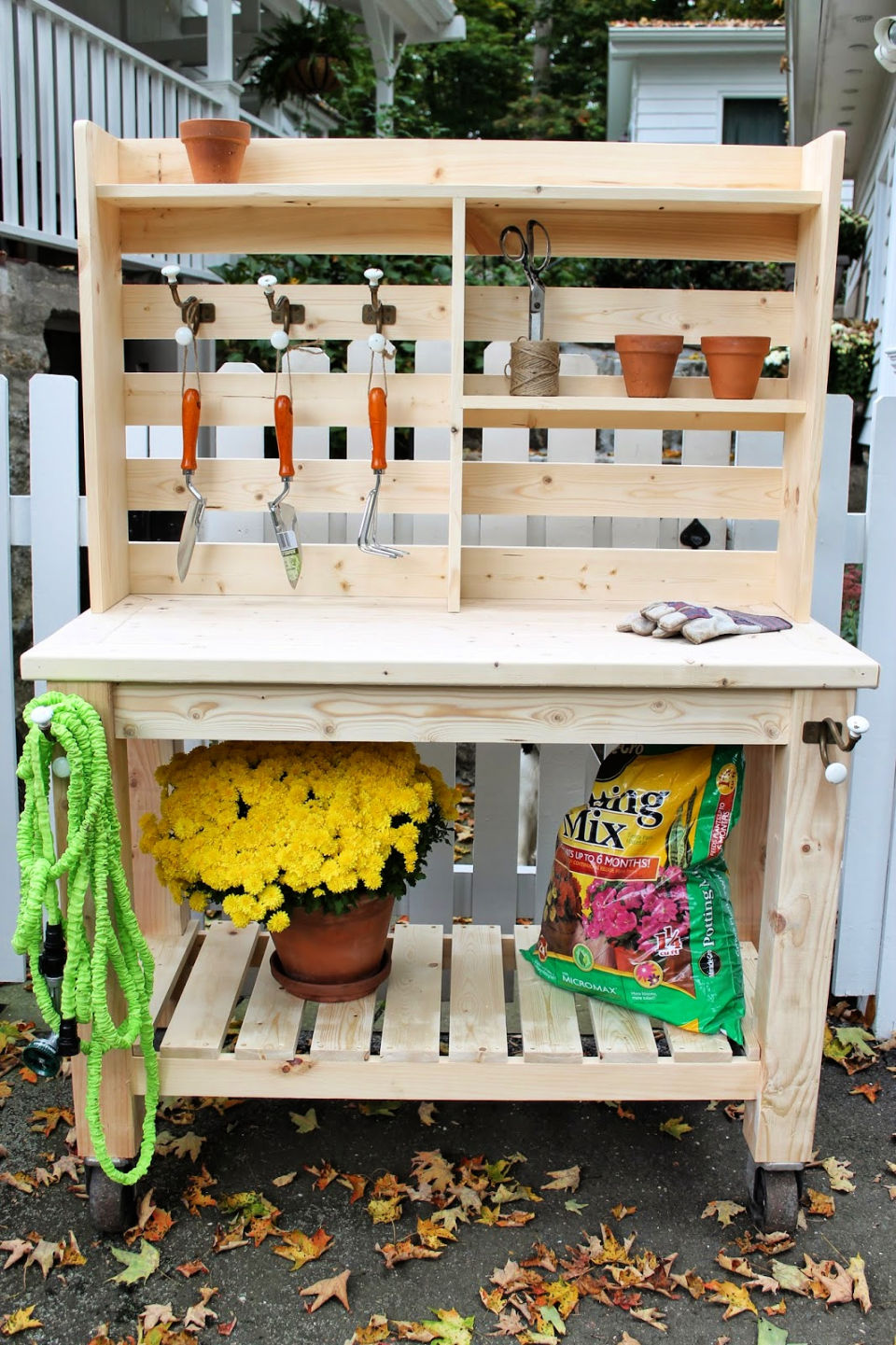 DIY Potting Bench Plan
If you're tired of starting seeds on the kitchen counter, use this free, DIY potting bench plan to build your own outdoor potting station!
1. Root Vegetables
A few examples of root vegetables can be sweet potatoes, yam, carrots, beetroot, and radish. There are many more options to choose from, as well! One main problem – when growing them on normal soil – is that their growth is undersized due to the roots coming in contact with the rocks and clay underneath. This is why a raised bed will be the best option to grow them. And, so I chose to plant a lot of root vegetables, and God knows ever since we have been having a lot of fresh add-ons for our meals.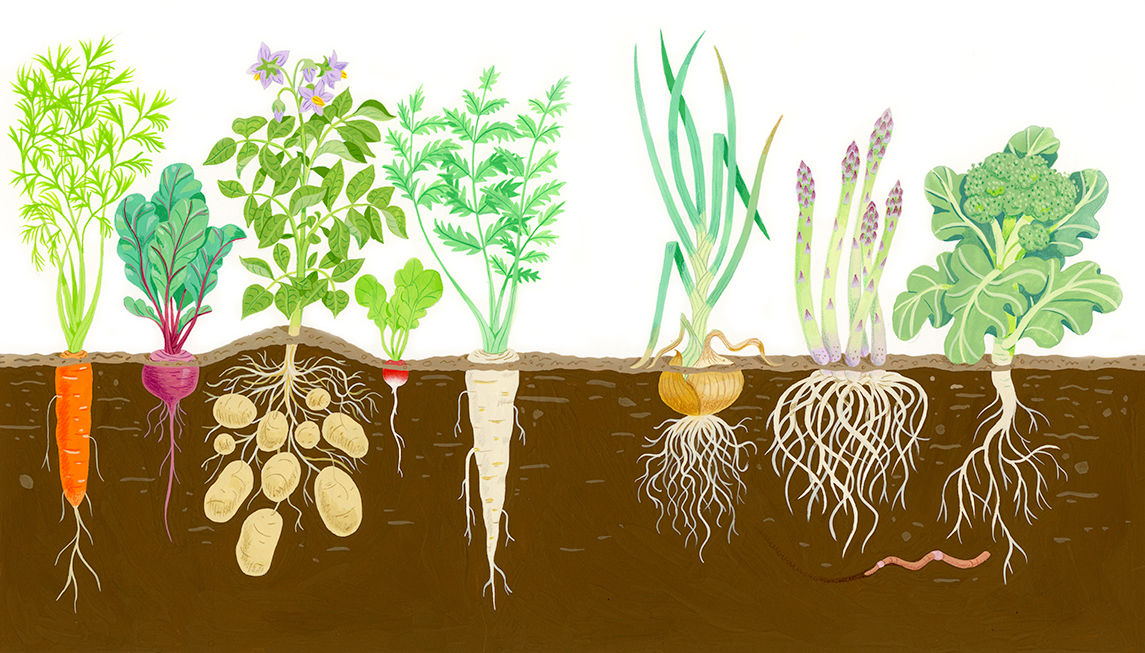 2. Leafy Greens
These plants are sown into the raised bed quite early. By growing them in a raised bed, you will ensure their better quality and quicker harvest. This is because the soil in these beds gets warmer faster than the ground. So, you will plant them sooner, and so they will harvest more quickly, as well! The dry soil will absorb all of the sogginesses and give you good quality lettuce, kale, etc. And, as it turns out, my husband and me, love the fresh lettuce and the crunchy touch it brings to especially our grilled burger days!
3. Onions
Three vital things that any gardener needs to have to keep in mind before growing them. These are; onions require quick-absorbing soil, need a long time to grow, and a lot of organic matter is required. You can change up the soil according to your needs, which is the best part of these raised beds. The warmer the soil, the longer the growing period, which means that onions will have better quality too! Who can say no to a homegrown supply of unlimited onions!
4. Tomatoes
One of the hardest parts of growing tomatoes on normal soil is the amount of nutrients they need. Tomatoes are grown on ordinary soil usually turn out a little stunted and not the best quality. The benefit of growing them in raised beds is that you can make your own changes to the soil and add as many nutrients as needed! However, it will be a little hard for tomato stakes to be straight in that soil. But, I somehow managed to pass that tight spot!
5. Potatoes
As you might know, potatoes have some particular type of roots that spread out as they grow. This is why they require loose and quick-draining soil. It will help them to multiply in number and have bigger tubers. One of the best choices to go for- is this one! Potatoes will help you make a lot of profit and give optimum results. Just make sure to have the process in your mind. I can't resist saying that I haven't loved the potato wedges or the French fries any more than I do now!
Choosing a DIY Raised Garden Bed
Even though on average- people go for 6″ heightened raised beds, it may depend on what you're trying to grow. Since my husband and I had decided to test with potatoes, we chose 10-12″ deep raised beds. An important thing to keep in mind is that more soil means that it will stay damper for a long time so you will have to water it a lot less.
We didn't have enough space in our garden, so we decided to do this on concrete. This meant that no matter what we grew, we had to get a very deep bed. So, the 10-12' raised bed proved a blessing for us. If you have eroded soil that is not in the best quality, then you're recommended to do the same! The amount of soil we needed was calculated by a soil calculator.
After a lot of trial and error, now we have many raised beds. We even managed to fit some small ones, in our garden! We grow many root vegetables and potatoes! The number of beds you'll need depends solely on how many vegetables you're trying to grow. And, I already mentioned we have fallen for the greens all over again!
Where to set it up raised garden bed:
We made sure to keep the set-up in a place which is not covered with shade. Every plant needs eight hours of sunlight a day, to reach the optimum results. Mostly, plants don't like to be in any soggy, excessively damp places. Keep your raised bed in the sunniest area in your garden with the water supply close to it.
A high-quality soil will pay off pretty well. In order to make it the best, we decided to loosen our soil to a depth of 6-10″. On top of this, we placed our raised bed. Something to make sure is to keep your soil loose and rich with nutrients and organic matter. With this type of set-up, even a 6″ raised bed will provide at least 12-15″-deep room for the crops to grow.
The common proportions- for the best results- are; 60 percent- topsoil, 30 percent-compost, and 10 percent potting soil! Potting soil is a special mix of peat moss, perlite, and vermiculite. In case you don't have topsoil, just go for an equal mix of potting soil and compost.
Figuring out What to Plant
Deciding what to grow can be a tricky part. You don't want to fail your first attempt! Secondly, you should go for a choice that will be useful, as well. For example, we never use kale in our recipes, so why grow it? Grow out stuff like tomatoes, potatoes, or onions – if you're not sure. These types of vegetables are used in almost every dish. You may go for greener plants if you're into fitness, health, and love to eat salads.
There are many important things that we had to keep in our minds. Don't squeeze in too many plants as it will stunt their growth. For the best quality, you need to grow a few crops at a time. Overcrowded growth will be very difficult as it will look messy! And the plants will not be able to reach their best potential due to less air, water, and nutrients.
We decided to do some research about the growth of these vegetables and found a lot of facts! Every plant has different roots that grow out to different lengths. This is why some crops cannot be together. For example, lettuce and cucumber cannot grow together to their full potentials.
You also have to keep your weather and climate in mind. If you live in a cold place where the growing periods are shorter, you may start with the plants of a few crops like tomatoes or peppers. This is because these crops require a long harvesting time. It is also a good idea to start with a couple of plants instead of investing in an entire packet.
Deciding when to Plant
There are many things to consider before getting deciding when to grow. It depends on where you live, what crop you're growing etc. Every plant is different- for example, green plants like lettuce or broccoli can grow in cold weather. However, some other plants like basil and tomatoes can die under less than 40 degrees. We did a lot of research before getting started! As this is some very important information to know before running straight into your DIY tiered raised bed garden plan!
We found out that there are many plants that are cold-sensitive and cannot be grown until there is no chance of frost left. The perfect time for that can be around March, April, or May! It will also depend on your growing zone, which you can google about. If you live in a warm place, then you may want to start growing in the fall as the mid-summer heat can be too much and destroy the crops, as well.
Soil temperature is an important thing to consider. On average, plants like to grow in a temperature of about 60-70 degrees! Peas and spinach grow well in 45 degrees, and other plants like eggplant and lemons will grow well in 60 degrees. Tomatoes, peppers, squash, and corn are grown in the typical growing season.
There are also many types of seeds. Some seeds have a coating around them, which needs to be softened before the plant starts growing. This means that the harvest will be even longer. This is a prime time for the growth of a plant, so the seed should be kept moist at all times.
Nurturing my garden
We didn't have to weed too much, which was such a relief! We only did some weeding in the early spring until midsummer, almost every week. Yes, that's the only weeding that is required. That's a great benefit of having a high raised and not to forget DIY tiered raised bed garden. The walls around it keep the soil damp, and the moisture doesn't run out fast. This is why you have to do a lot less to grow better quality plants! However, you may want to do a little bit of weeding in scorching summer months.
Plus, you can certainly minimize the pests issue by using more water-soluble nutrients. Say, a water-soluble fertilizer that we happened to use. One pro tip that I have learned is that don't wait to harvest or pick the vegetables to reach their high prime stage. They are exquisitely tasteful, especially when they are about to reach their prime stage. And, if you are planning to go for tomatoes then, you should use a cage around them to help them grow straight and perfect.
As for the health of your DIY tiered raised garden bed is concerned, you should use an organic fertilizer to maximize the growth and enjoy more tasteful results! Make your raised garden bed all laced with shields from frost or rain.
Best time to water plants
If you happen to be living in an abundant rain area, then your plants can either be perfectly growing and happily reaping results! Or you might have to take care of the watering needs! In case, if you have a lot of rainy days, then I would recommend you insert a rain gauge and use that kind of soil, ideally. Every soil has its capacity to hold water! Clay-based soil can hold more water, whereas, in case of a more sandy soil, less water can walk through the surface. So, choose the soil wisely for your raised garden beds. This is where we learned the importance of adding compost! Add compost to your soil, and the water supply gets in the perfect amount.
However, just doing all that is not enough! There's more to taking care of a tiered raised garden bed! Take it from me. You have to check the soil by putting your finger until it touches the root. For instance, in summers, you may feel that your plants are losing moisture.
Now, that doesn't mean that they need extra water. Why? Because while looking at the leave sit might feel that, but the moment you touch the soil, you see that's not the case. It's usually just the leaves losing the moisture. Add more organic matter into the soil, or add 2 to 3" of shredded leaves straw for taking care of the moisture problem. Disclaimer: it did work for us!
Watering Plants:
Now, before I forget, a water timer is a must-have to schedule the sprinklers on if you are leaving for a trip or something! Because well, you can never, and I repeat, NEVER let the soil get all dried up! Otherwise, all that hard work is going to go in vain. Don't put your plants go through the water stress. It can make them lose their rightful and tasteful green essence and turn them tough! Be very careful with the watering. They need to keep growing the perfect pace.
Now, let me take care of the frequent questions or FAQ's that all of us usually go through before hitting the search button with DIY tiered raised garden beds in it! Below, you can find all the genuine concerns that I had before going for my DIY tiered raised garden bed.
The Genuine Concerns
Can you really DIY a raised garden bed, cheaply?
It sounds like a very fancy idea to and seems like a job to be done by professionals only. But that is not the case. After finishing your woodwork, depending upon the size of your garden, you can easily set up a raised garden bed on the premises of your house. The filling of these boxes requires some extra dirt. For that purpose, you have to get dirt delivered by the pickup trucks where you can load up your boxes.
Depending upon the size of your garden beds, you can easily decide on the amount of dirt required by your beds. An easier and much cheaper method would be to be on the lookout for those building their garden beds, and just bum some dirt off of them! Instead of using dirt, you can use vermiculite, peat moss, and compost by mixing them in equal volumes.
What do I do with the base of this garden bed?
When you are about to place a raised garden bed on its permanent location, it's important to remove grass or perennial weeds from that area. A garden fork or shovel is best to handle the native soil! That way, there will be improved drainage and moisture retention. And the plants will have increased areas for growing e.g., carrots, potatoes and tomatoes, and some other vegetables that grow underground require increased area.
Another way would be to fill the bottom of a raised garden bed with leaves, grass clippings, straw, wood chips, or any other organic materials easily available and cover them with cardboard. When you add soil on top, the whole mixture will slowly decompose into rich compost over time.
I like the deal with greens, but how do I plant them in my raised garden?
After you have filled the raised beds with your desired mixture of dirt or soil, there will come the step of planting seeds. For planting, the most important point is optimum spacing. Specific plant varieties require different spacing depending upon the growing conditions. There must also be the consideration of each plant's growth habit. Busy, climbing and trailing plants affect the neighboring plants in the same bed. Use stakes, ladders, and cages to keep the unruly plants from competing with their neighbors.
You can also keep the garden neater and much more manageable with them. Just sow the seeds directly where they are going to grow. Plants grow faster from tubers then seeds, so some people plant tubers rather than seeds.
Got the sowing part, but how deep do the roots have to be?
When you fix a raised garden bed, make sure to loosen the native soil to a depth of 6-10″. The purpose of this is that even with a 5″-high raised bed, the plants will have the illusion of growing in a bed that's 12-18″ deep. This means leaving plenty of room for carrots, potatoes, full-size tomato plants, and or any other plant that grows underground and requires more area to grow. 6' is minimum while 12" is ideal for plants to grow.
Which vegetable should I go for, first?
The raised garden beds are best to grow anything you desire (after all you are the one who put up all the hard work), but the real stars that rise above all the vegetables are:
Root vegetables
Leafy greens
Onions
Tomatoes
Potatoes
Coriander
Mint leaves
The vegetables with roots require extra control over the soil. So the soil that you use here should be free of impurities like debris, clay, and rocks that hinder the growth of roots. As soon as you get a trowel in your soil, start planting the cold weather leafy green vegetables. Before summer, you can get great harvests. Onions require quick-draining soil, more organic matter, and a long growing season.
So incorporate plenty of compost before planting onions. Tomatoes are heavy feeders, and to thrive, they require nutrient-dense soil. Potatoes benefit from hilling soil around the shoots as they grow and are very easy to harvest. Coriander and mint are very easy to plant as you just have to drop a few seeds and they will grow with a little watering.
Ideally, how tall should I keep my raised garden bed?
Raised garden beds vary in height, but the standard height that is mostly used for home gardens is about 6″. The main key is that the more soil depth that is available to your plants, the more freely their roots will grow.
A deeper raised bed requires less frequent watering, as there will be more soil that holds more moisture. If you have poor or compacted soil available, it would be wise to buy the deepest bed that you can afford. A depth of 10-12″ is preferable. Here is must be kept in mind that the deeper the bed, the more soil you are going to need to fill it.
Final Words:
There is nothing more satisfying in life than sitting with the whole family on the dinner table and enjoying the crunch of fresh veggies grown right outside your door. Even if you're a gardening newbie or have become a seasoned green thumb, raised, beds are a great way to make this dreamy scene come true. These simple structures of tiered raised garden beds offer some serious advantages. For starters, the soil can be catered to your needs, as you'll be filling your beds as opposed to what's already available for you to use.
This dirt is also protected by walls, hence no issue of being stepped on and compacted, so the drains excess water easily. Last but not least, the soil in these beds warms more quickly in the spring, giving you a longer growing season. Enjoy all your favorite vegetables from your own DIY raised garden beds that are solely the fruit or vegetable of your own hard work!
Here are also a great list Free Raised Garden Bed Plans: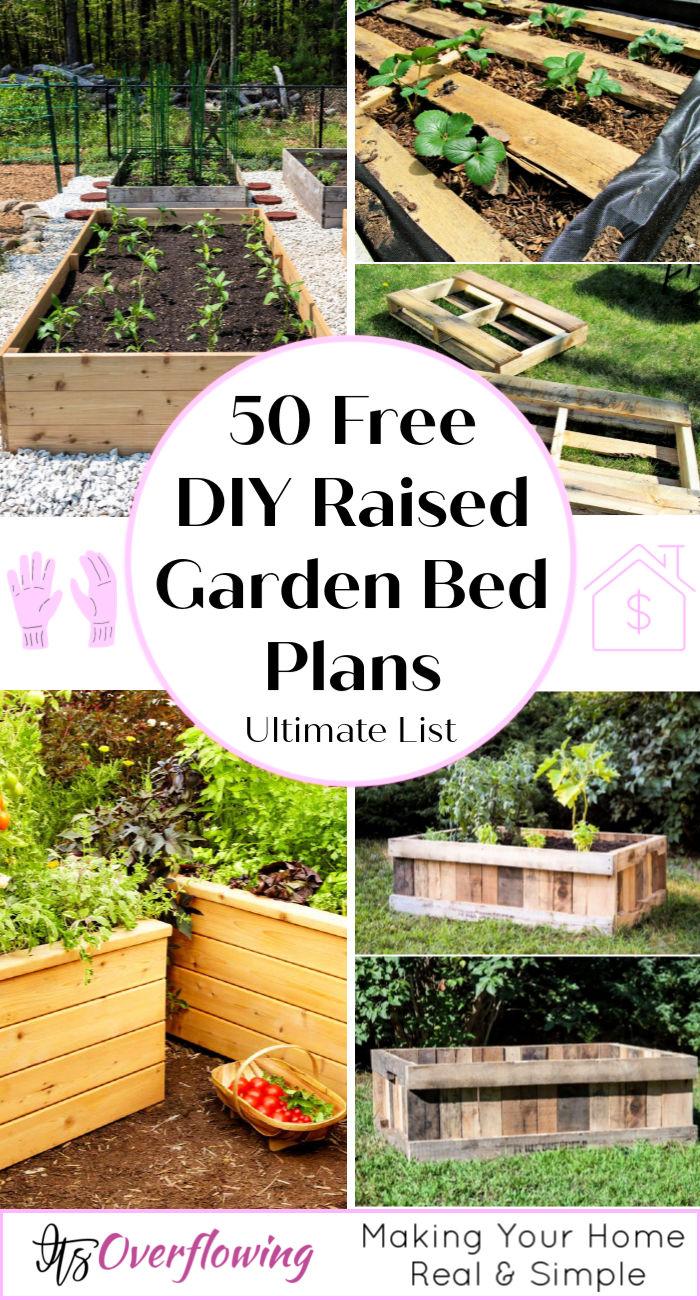 1. How to Make a Raised Garden Bed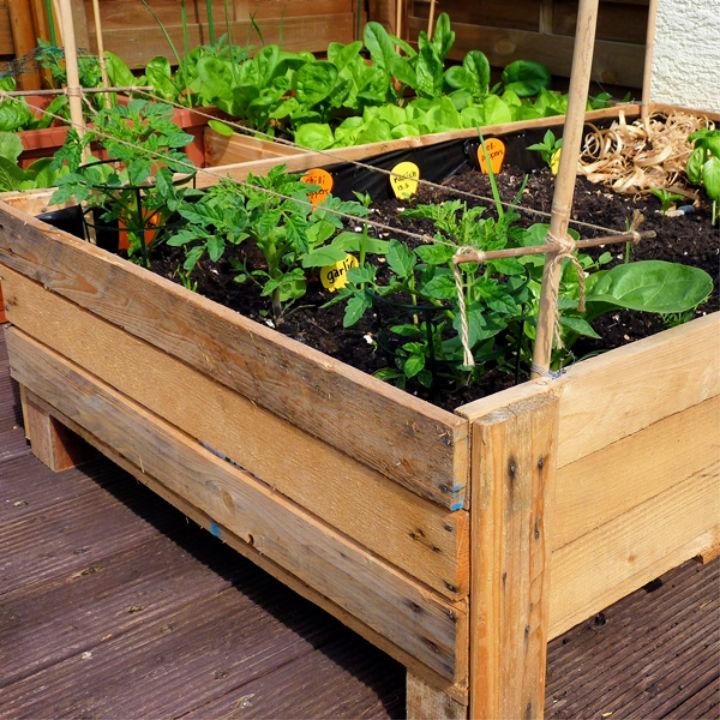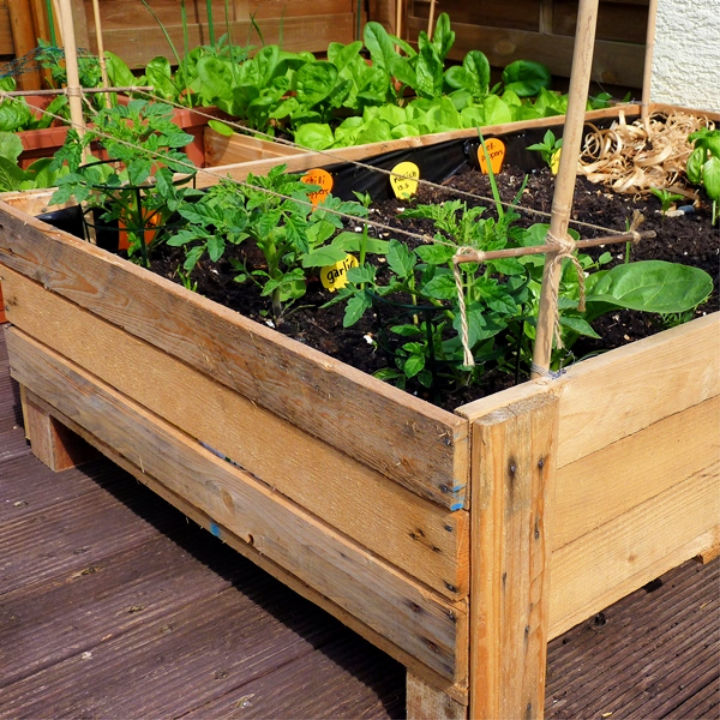 One of the main benefits of having a raised garden bed is that you'll have to do a lot less weeding. It is a great way of saving yourself from a lot of effort. 3 pallets, chicken wire, and a few other materials will be required. Only basic tools like Jigsaw, hammer, etc. are required. foxyfolksy
2. Homemade Raised Garden Bed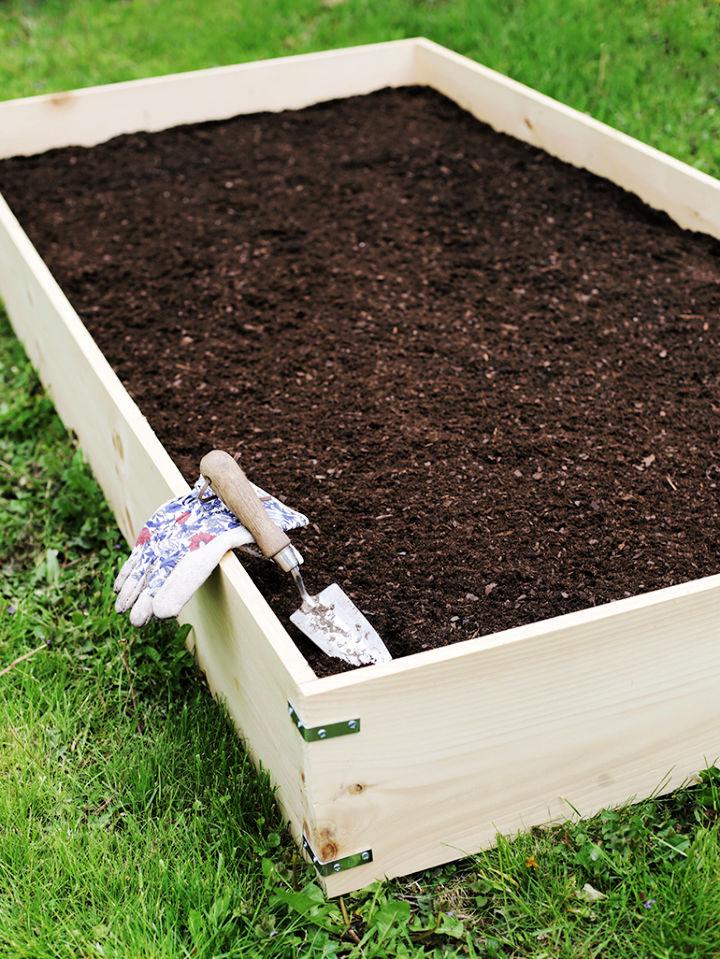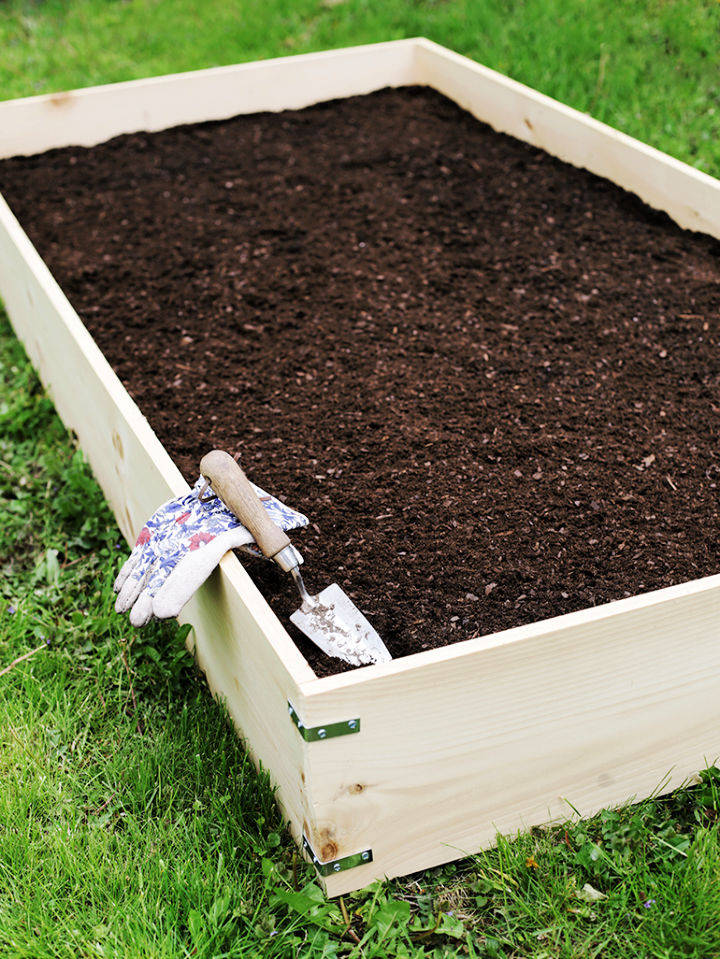 Three 8′ pieces of untreated wood, saw, corner braces, and a few other supplies will be needed for you to nail this project. A plan with simple steps and images to guide you along the process. The best part about this guide is that it has personal experience written in it. themerrythought
3. Raised Garden Beds for Vegetable Garden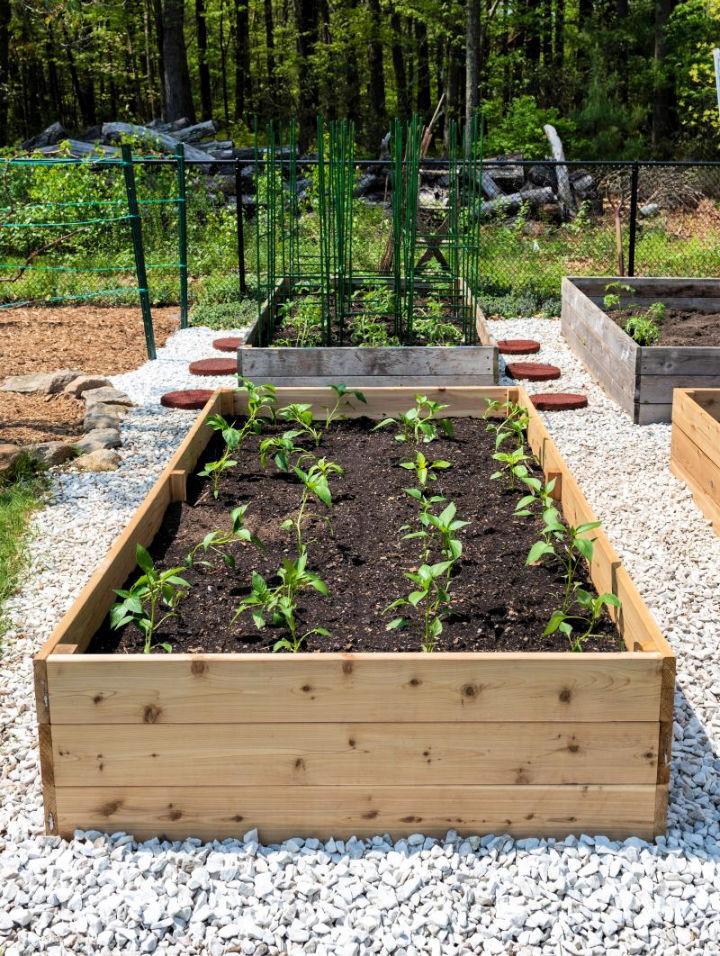 How to build these raised garden beds at home? just follow the free raised garden bed plans to build these 5/4 x 6 x 8ft cedar deck boards,1 1/2 inch Kreg screws, 1 1/2 inch x 1 1/2 inch x 24-inch cedar stakes and a few other supplies will be required for you to make this project a success! You may find it a little intimidating, but it's actually straightforward. thenavagepatch
4. How to Build Raised Garden Beds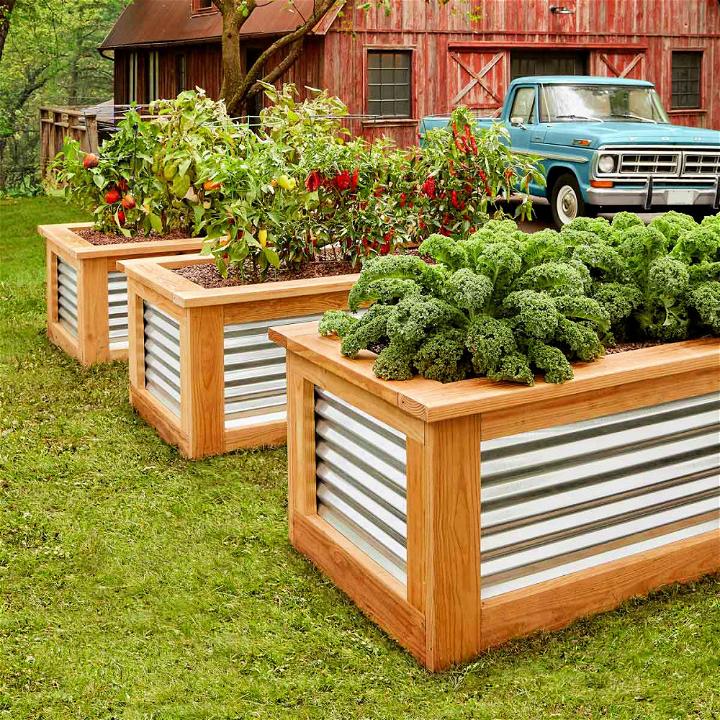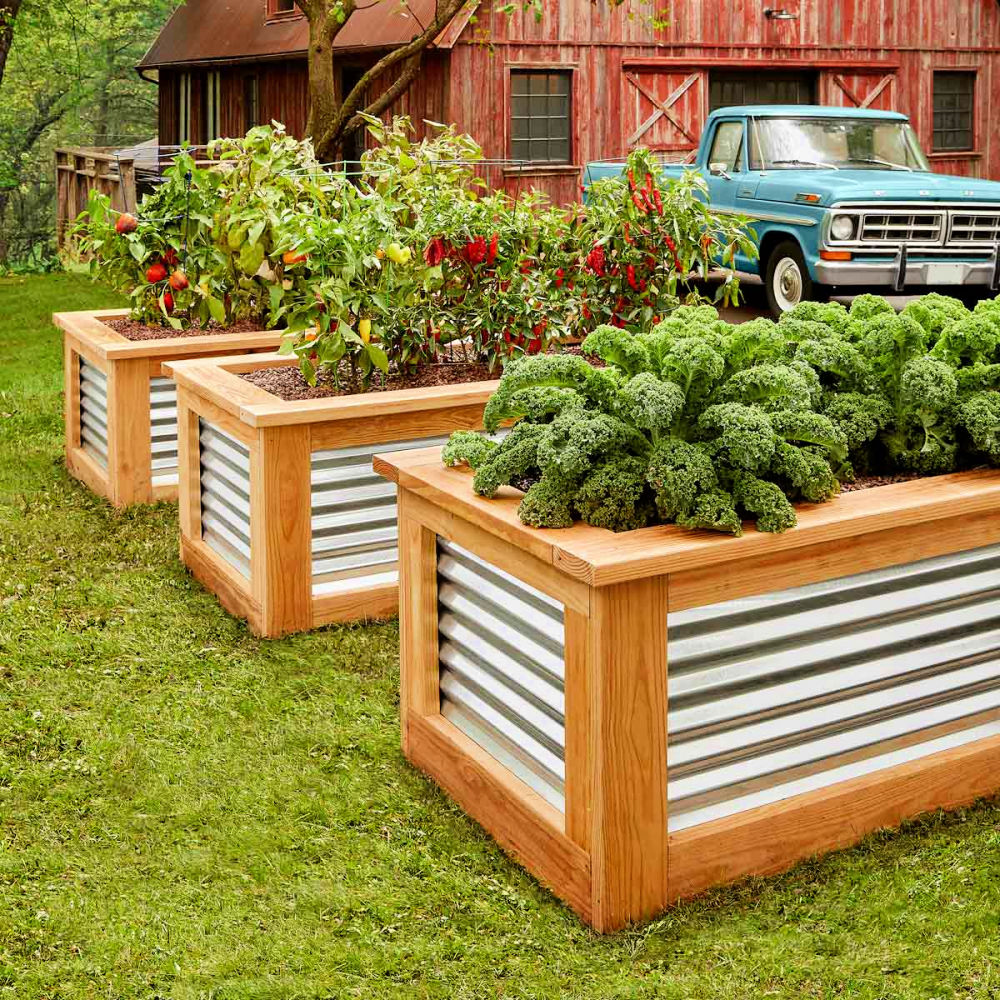 No need to buy any complicated tools or supplies. You can find all of this stuff at your market and local carpenter shop. Circular saw, a drill, stapler, and a few other basic tools needed. Lumber like 1″ sheet metal screws with washers etc. will be needed, as well. familyhandyman
5. Raised Bed Garden + Trellis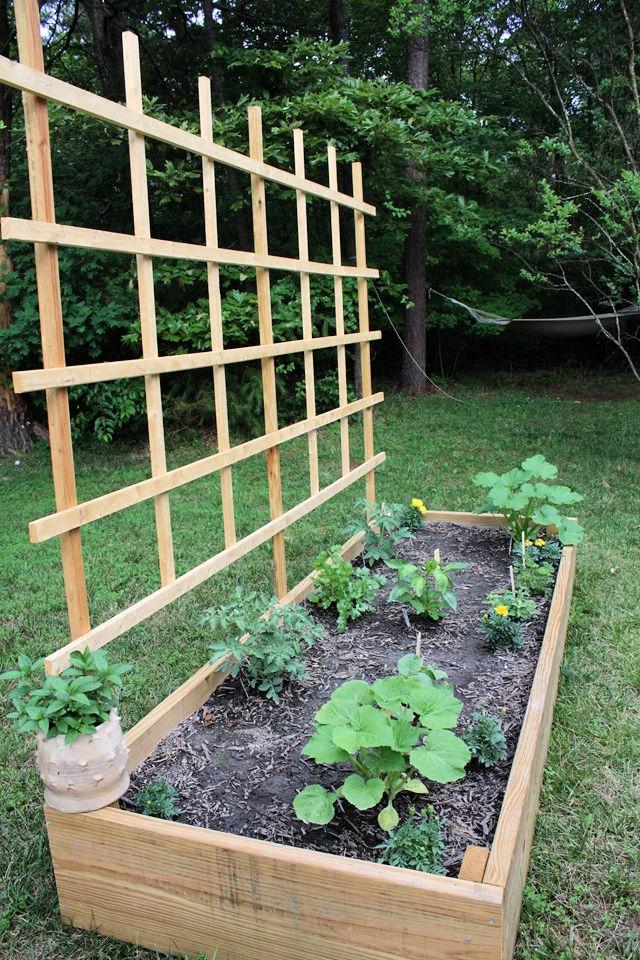 How pretty is this DIY raised garden bed plan? They are perfect for adding some beautiful aesthetic to your garden or backyard. You can also use them to grow out of your vegetables and fruits if you don't own a garden. Just built one on top of concrete! emilyaclark
6. DIY Raised Garden Bed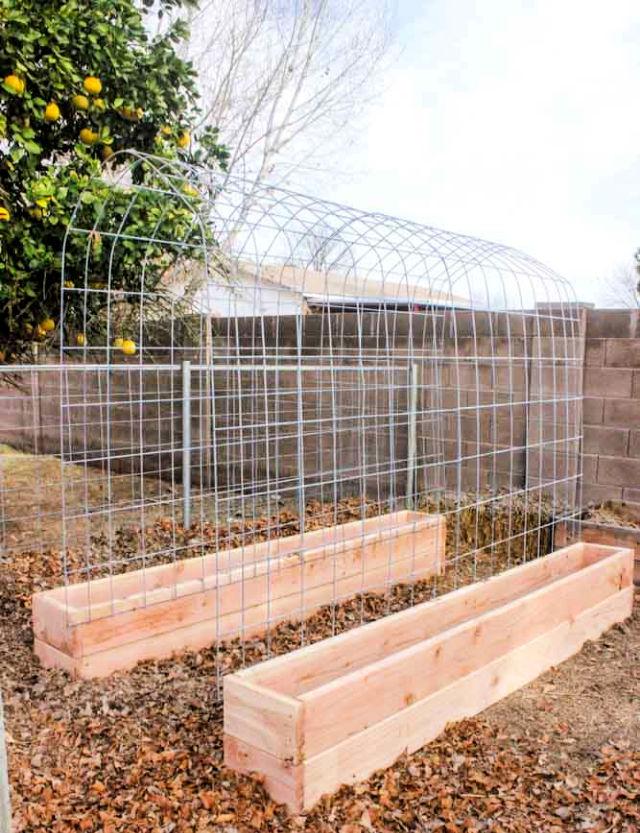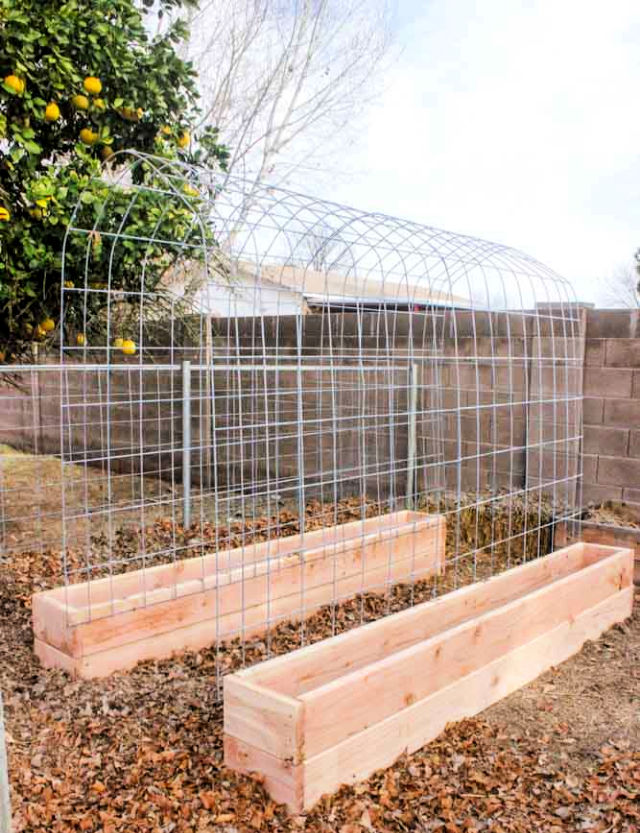 Here's a plan which is very modern and unique. Perfect for your backyards to farmhouses. You can place one anywhere! U nails and hammers are the only tools required, while; planks of wood, star bit, and few other materials will be required, as well. weedemandreap
7. Building a Raised Garden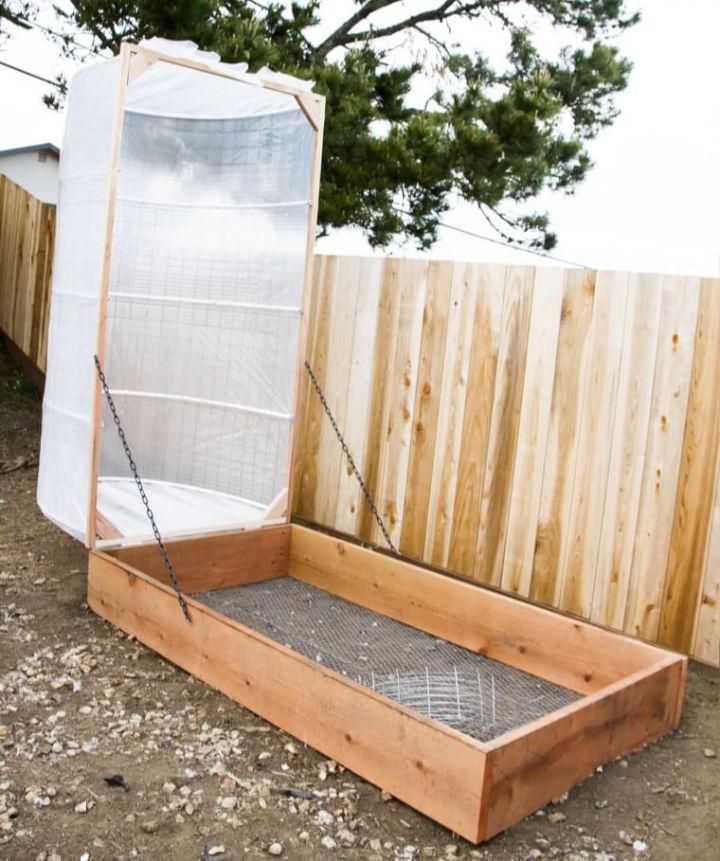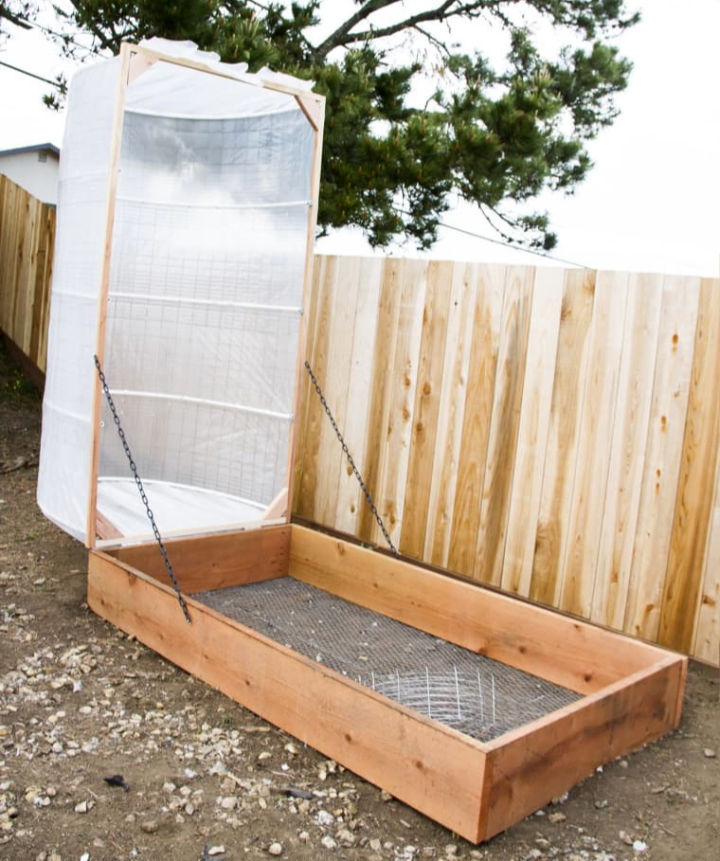 You will love this DIY raised garden bed plan if you're a beginner. It comes with many steps, images, and details. The only tools you'll need for this project are very basic, and almost everyone has them – a miter saw, a drill ad a staple gun! Isn't that amazing! apartmentther
8. DIY Trellis Garden Beds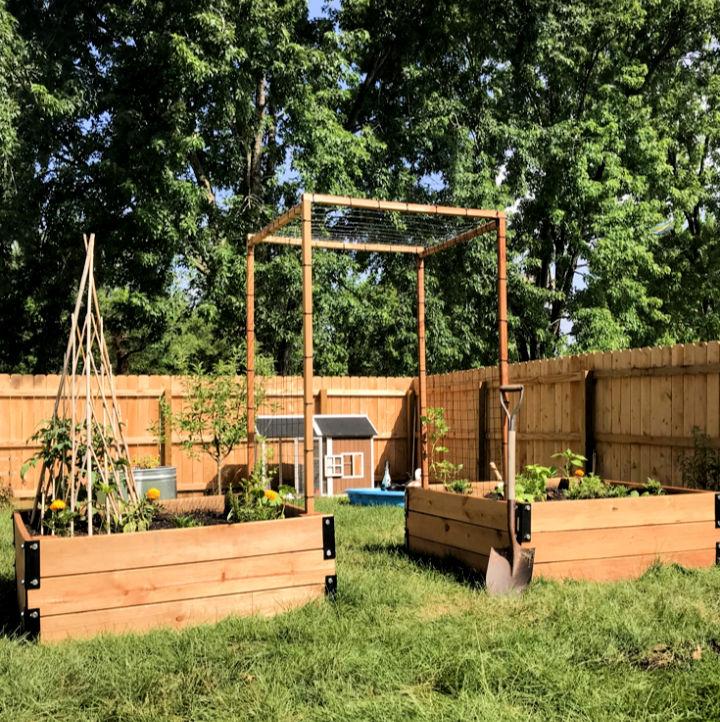 Don't you just love these raised garden bed plans? It's so beautiful with some amazing, good quality images and a lot of details – including personal experience. These types of raised garden beds are just perfect for adding some rich and pretty aesthetic to your backyard. littlehomereloved
9. How to Build a Raised Garden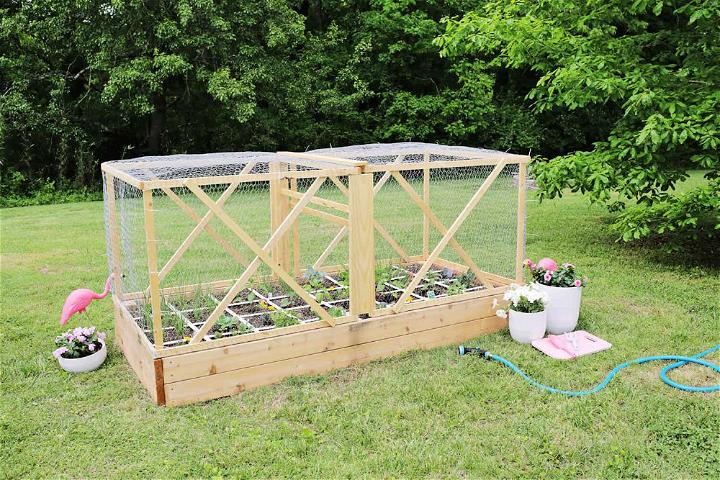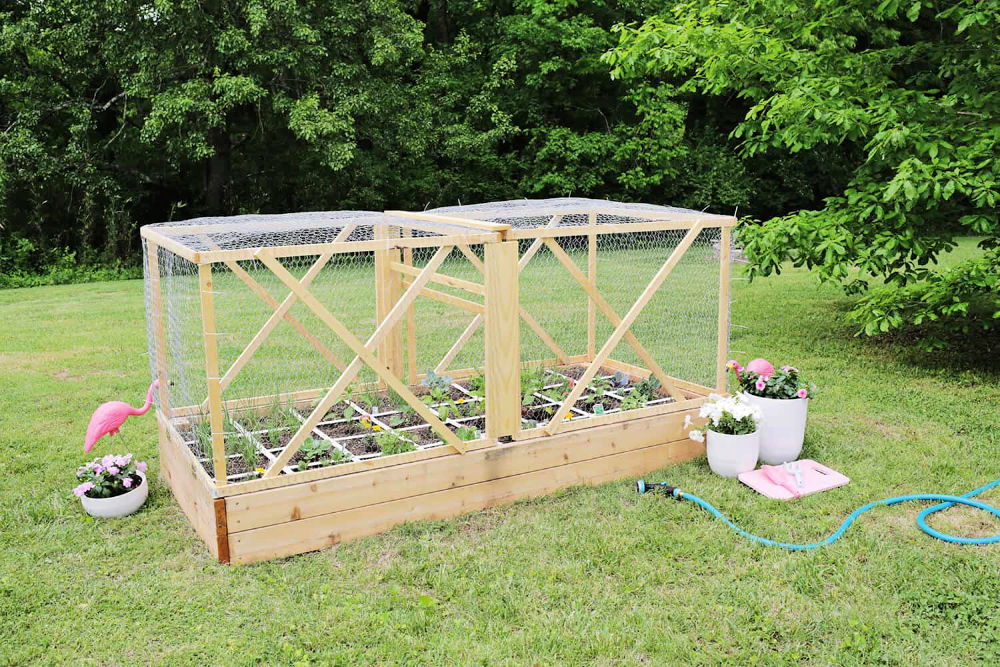 2″ x 6″ x 8′ cedar boards, 4″ x 4″ cedar board, 3/4″ x 4″ board, galvanized wood screws 2″ long, and a few other supplies are required for you to make the raised garden of your dreams. The end results are just so stunning! You will love it. abeautifulmess
10. Building Raised Garden Beds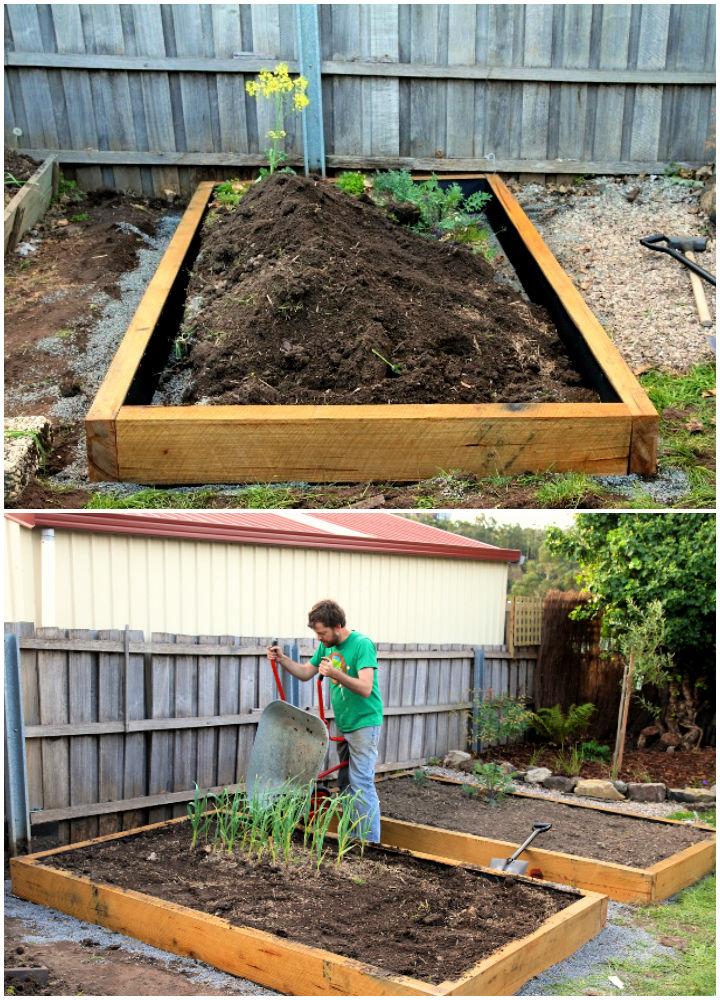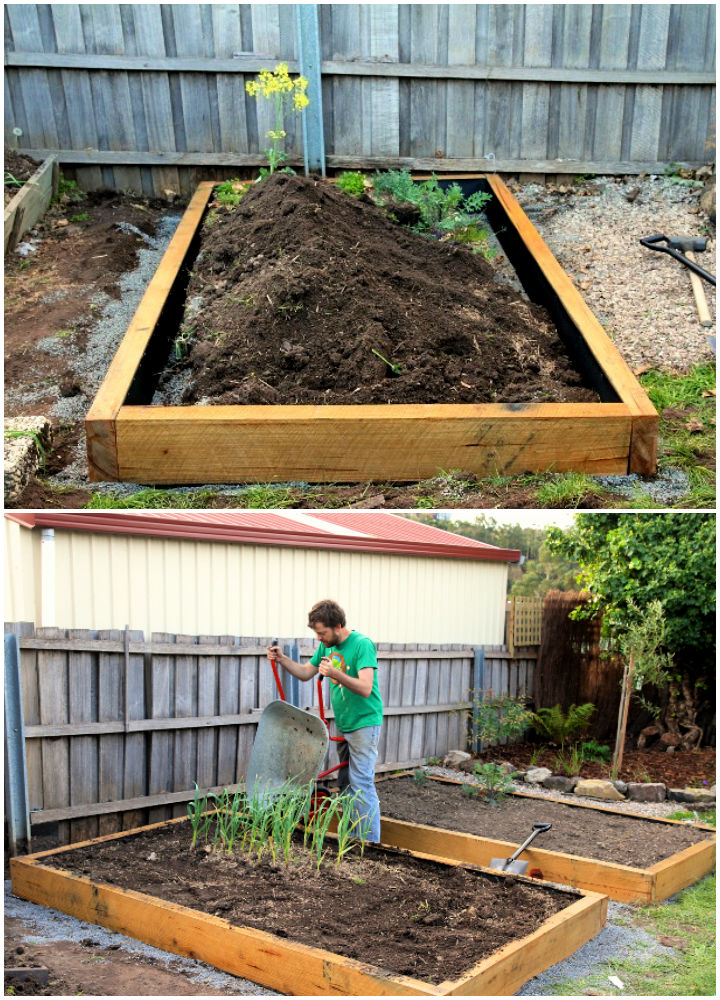 Sometimes, all you need is something basic and easy-to-make, in order to get the work done. Wanted a raised bed for a long time? Well, follow this basic guide to quickly get it done. No need for complicated things and try to make something too hard. saltbushavenue
11. Elevated Raised Garden Bed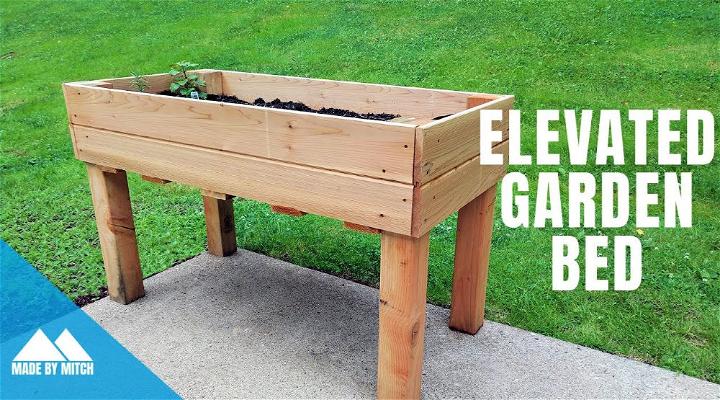 Do you like elevated raised garden beds? We all want something that won't require a ton of effort to make. However, we do want some outstanding results, as well. Finding that perfect raised garden bed ideas can be hard! Follow this plan, which uses basic tools and materials and has a stunning end result. youtube
12. How to Make Raised Wood Pallet Garden Bed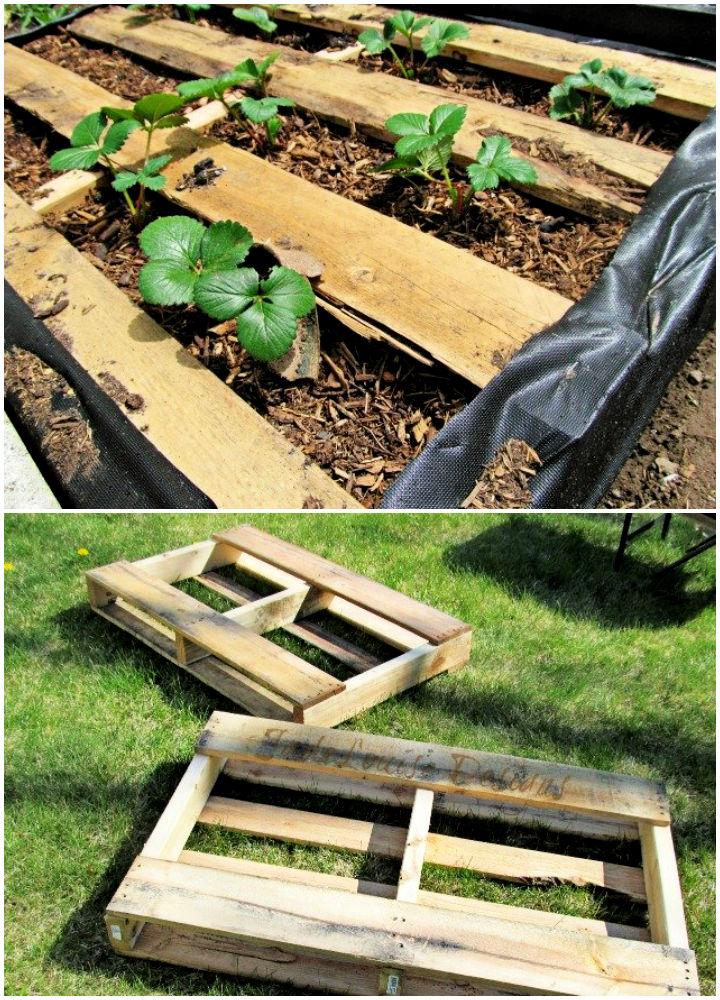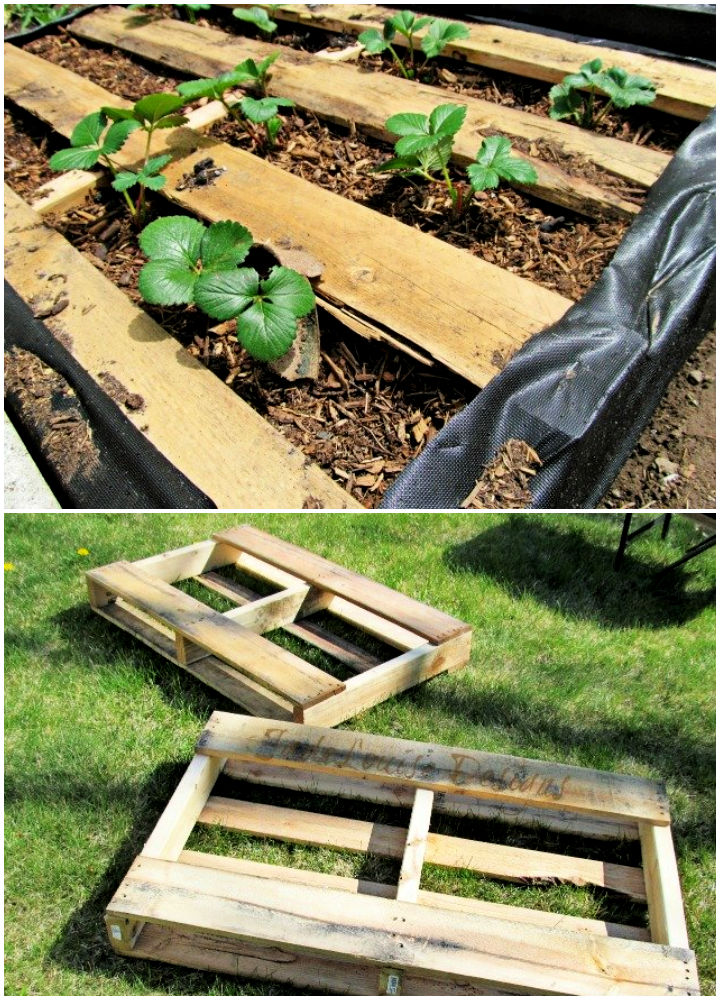 Wooden pallets in good condition, scissors, weed/garden fabric, topsoil, and a few other supplies will be required for this pallet garden. An amazing way of growing your own vegetables and fruits in a rented house- as you won't be disrupting the garden. busycreatingme
13. Tiered Raised Garden Bed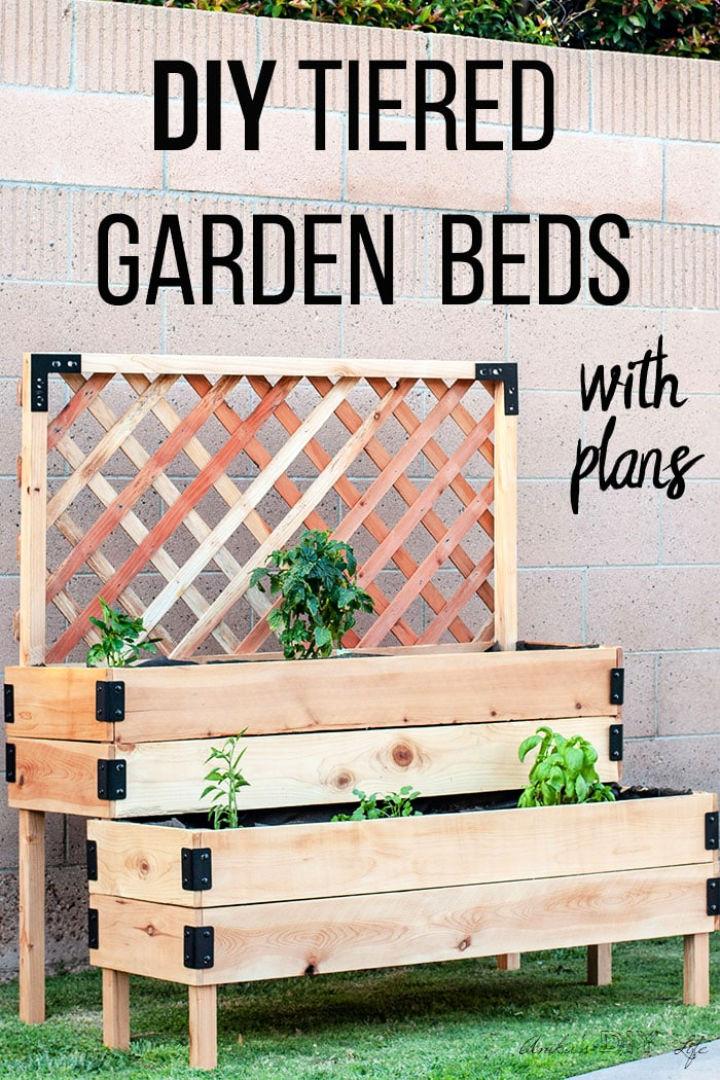 A great guide to how you can make some outstanding DIY tiered garden beds. You can grow the crops of your choice on it. They will support any crop from herbs to potatoes and tomatoes. It has free printable plans, images, dimensions, directions, and any instructions to make sure that you don't feel lost. anikasdiylife
14. Raised Bed Garden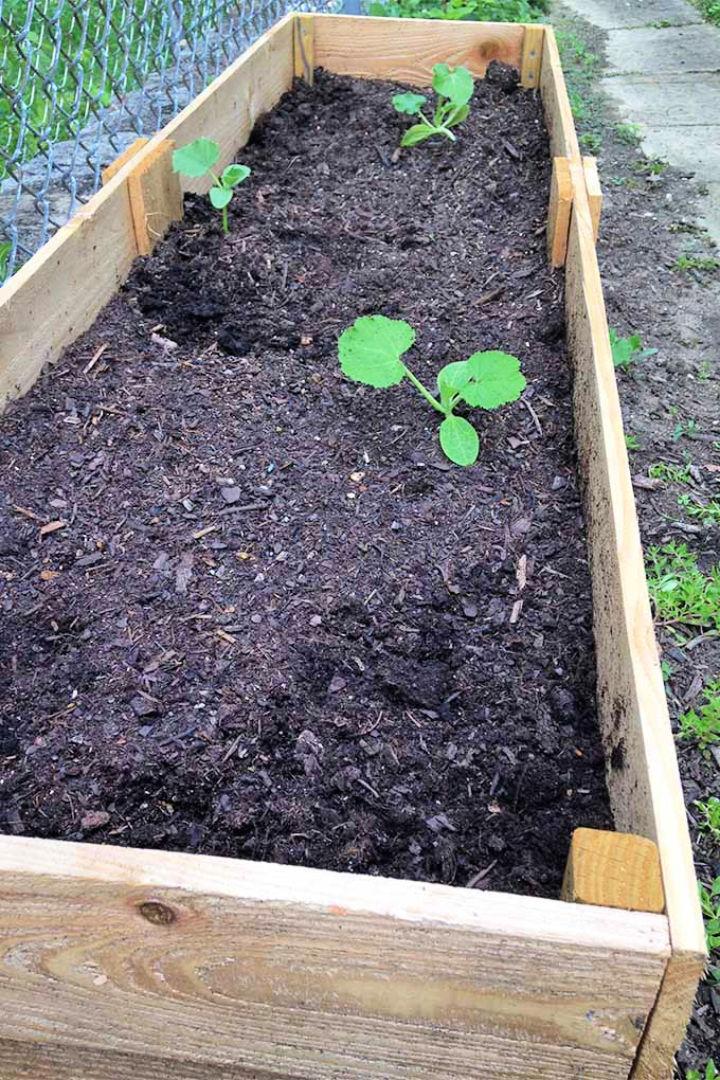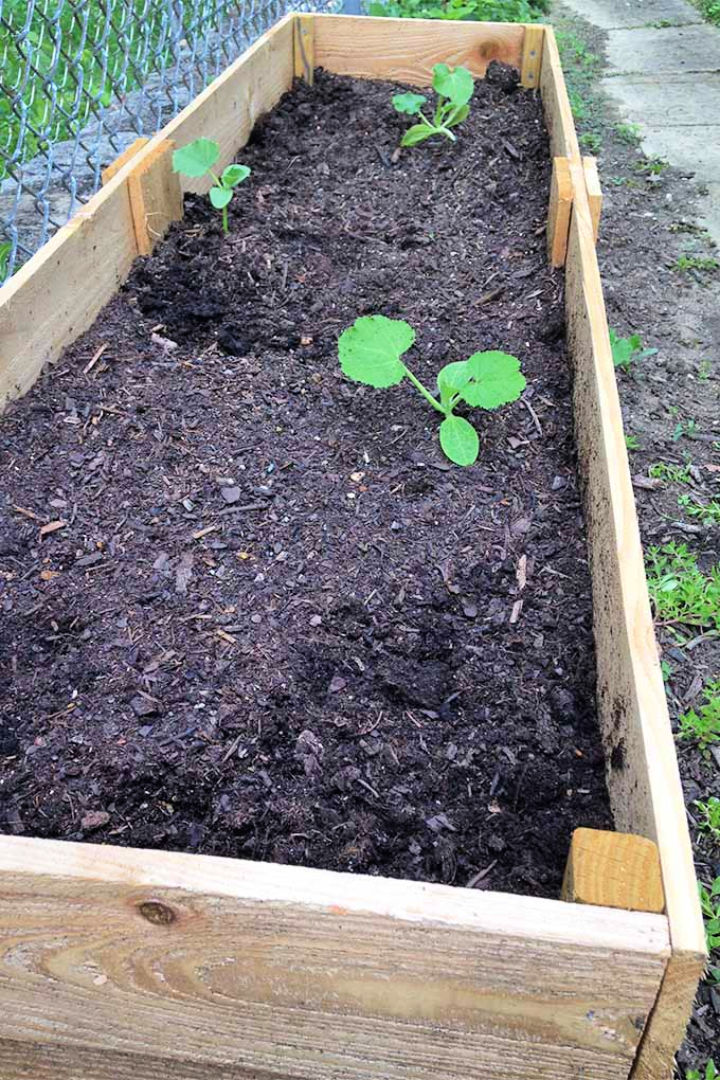 Something to think about is that one day we all will get older. When we're older, it won't be easy to do gardening anymore. This is why it is a good idea to raise your garden while you're still young! You won't have to bend a lot and will stay younger and prevent back problems! gardenerspath
15. Build a Raised Garden with Pavers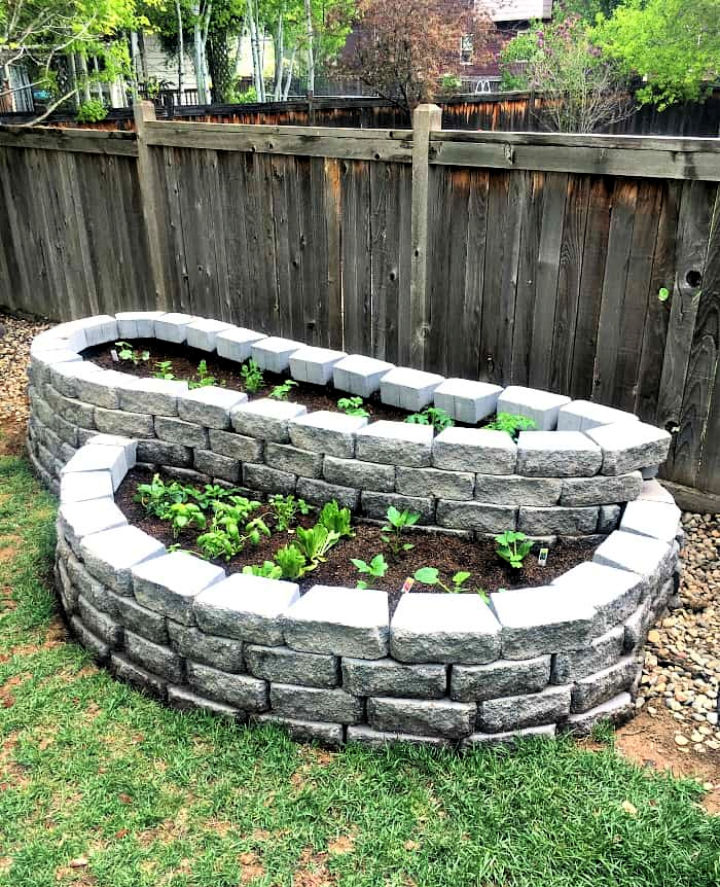 Pavers, paver base sand, basic landscape fabric, trenching shovel, steel tamper. And a few other materials will be needed for you to build a raised garden with pavers. A very detailed guide with good quality, real-life images which will make it easier for you to understand the whole process. inspirationfor
16. How to Build a Raised Garden Bed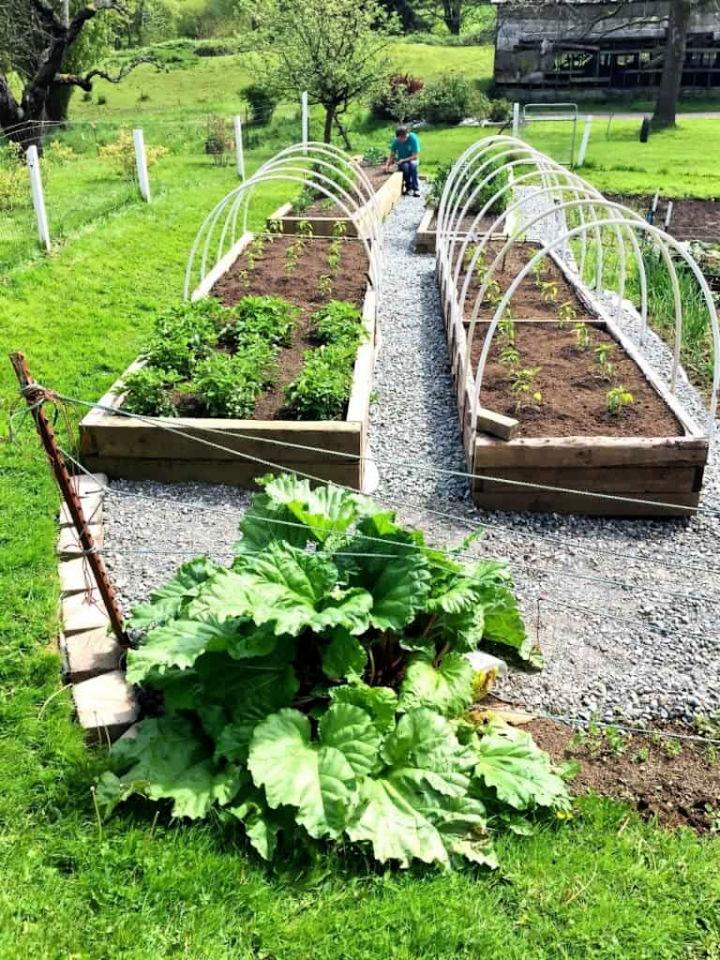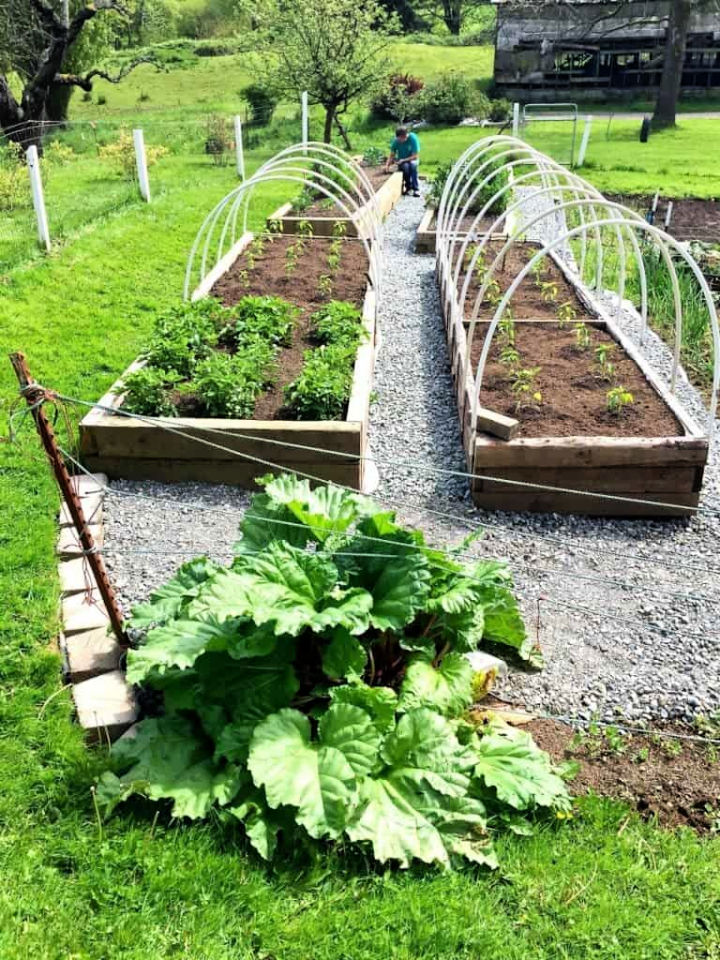 Rhubarb is very good for your health. It has many vitamins, including vitamin C and vitamin K, which will make your bones and teeth stronger. It is an excellent option to consume if you're trying to have a healthy diet. Follow this guide to build your own raised garden beds for the process and amaze yourself homemadefoodjun
17. Raised Garden Beds Using Cedar Boards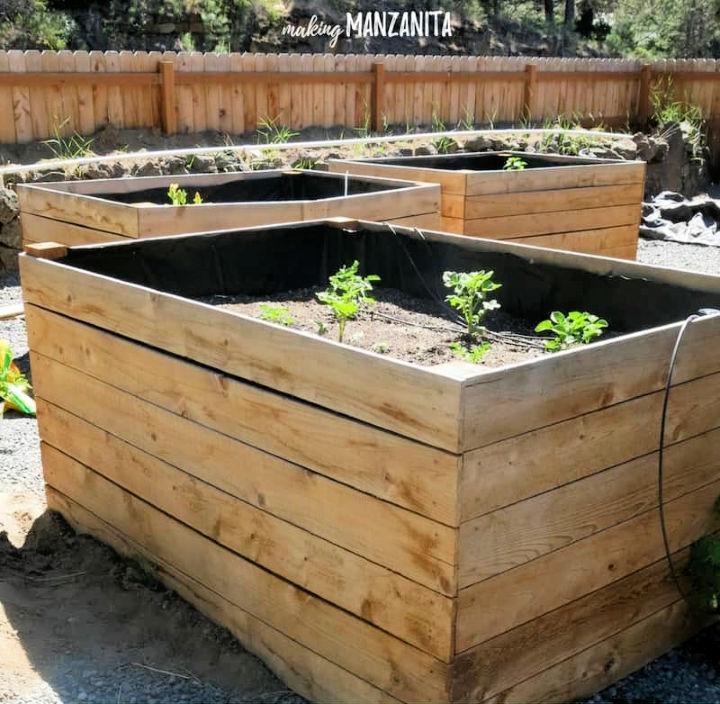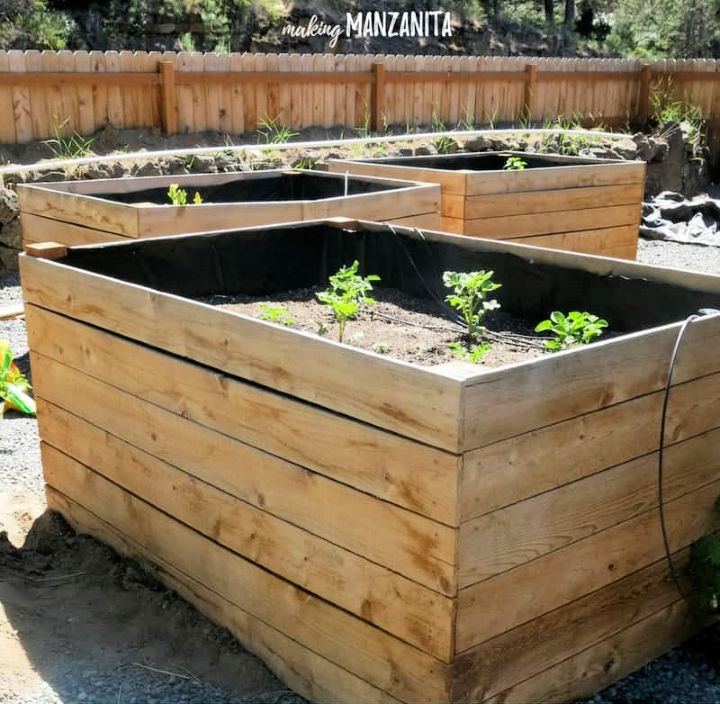 This DIY raised garden bed plan will answer many questions and give you a ton of knowledge and advice! Raised gardens have many benefits, including the benefit of excellent drainage and having the choice of customizing your soil. Isn't that amazing! Just perfect. makingmanzanita
18. Concrete Blocks Raised Garden Bed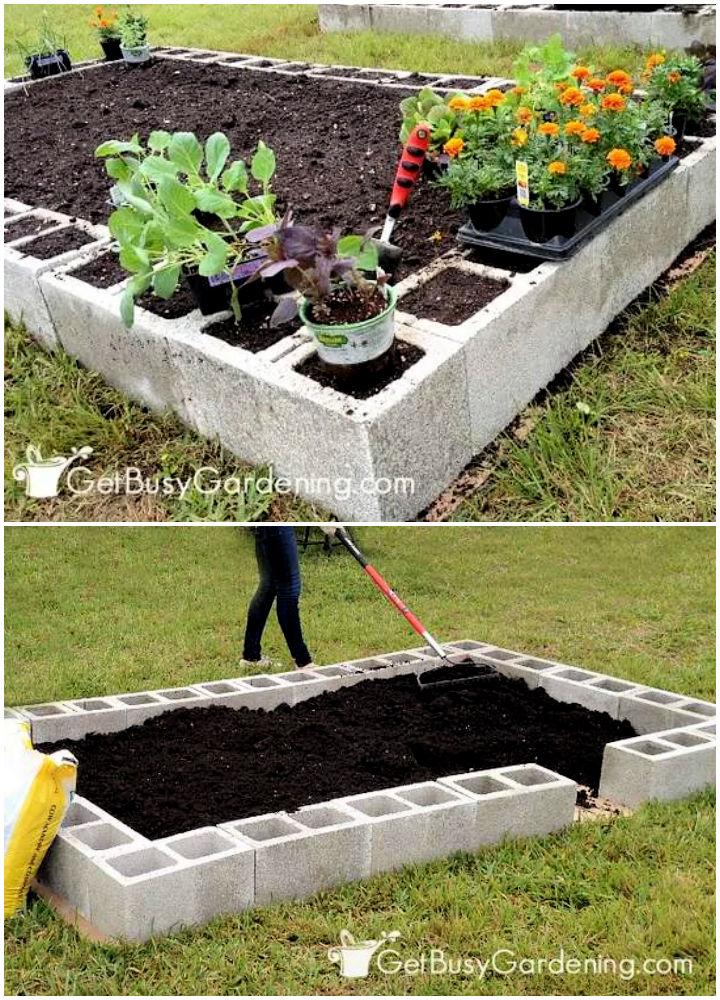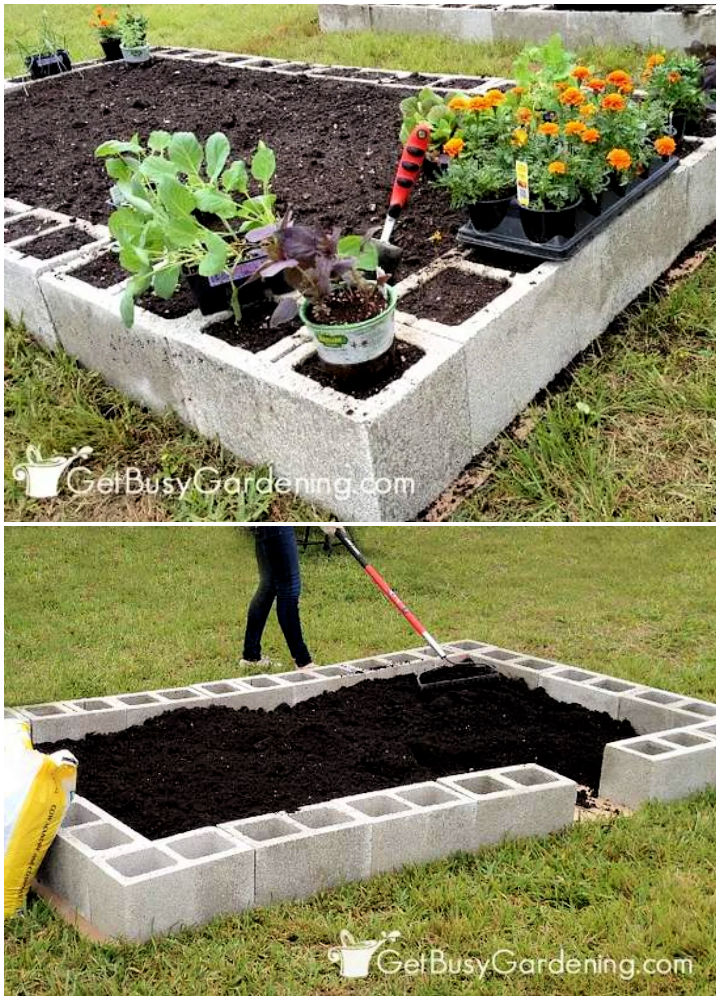 Never knew concrete blocks could be used to make something this beautiful? Well, now, you do! This is a great idea to build a cinder block raised bed as it will cost you very less and it is a great way to make this project really quick. This cinder block garden also looks presentable and pretty nice. You can grow pretty flowers in the corner boxes. getbusygardening
You may have seen a lot of cinder block planters circulating the web. We've found these DIY cinder block planter ideas to decorate your garden creatively and cheaply.
19. How to Build a Garden Box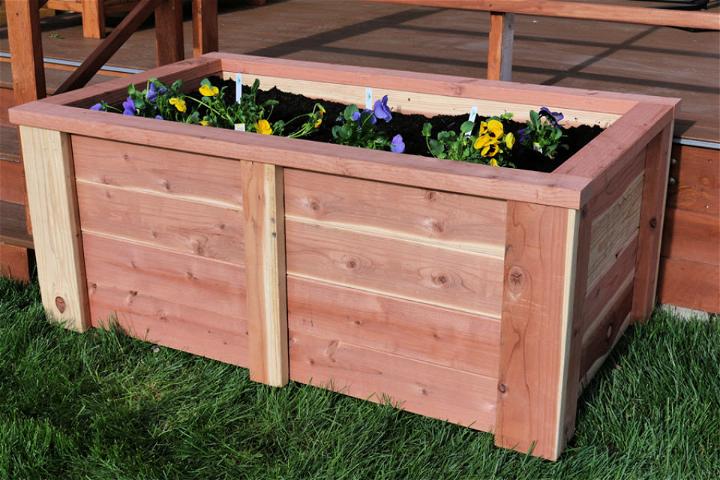 A very modern and stunning raised garden bed. It has woodworking around it and is just so beautiful and perfect to fulfill all of your aesthetic desires. Imagine this in your backyard with your pets and kids playing and happy! A beautiful view! buildsomething
20. Raised Garden Beds with Corrugated Metal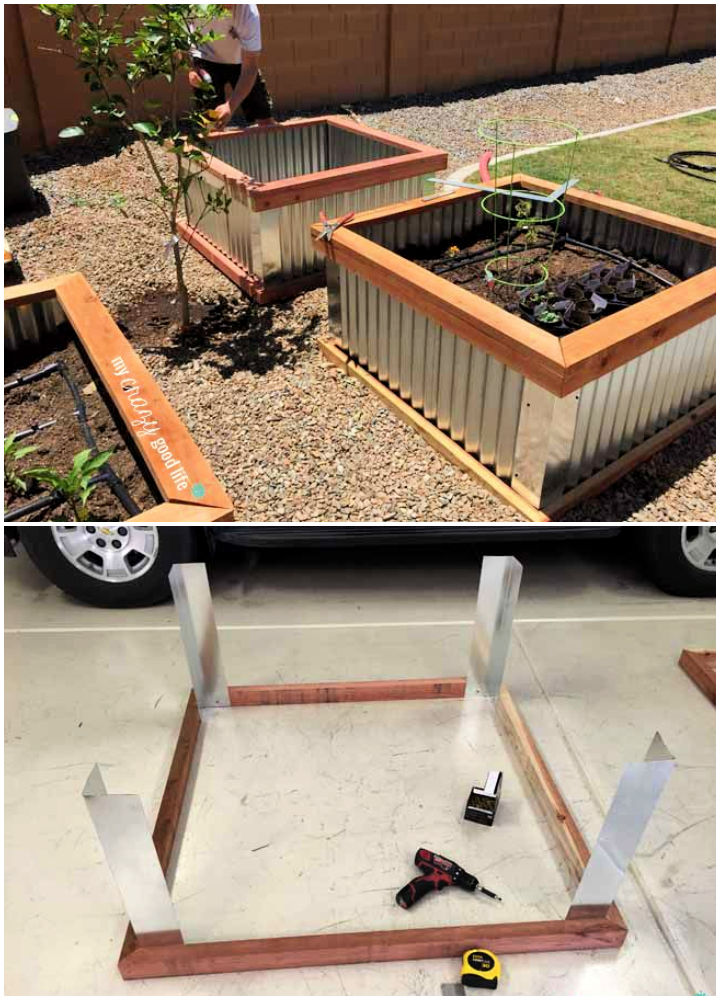 You don't need a ton of tools or materials for this beautiful raised bed. It is super stunning and easy to make. You will amaze yourself with the results. Garden raised beds will save you a lot of effort of bending down, weeding, and many many more. mycrazygoodlife
21. Best Wood for Raised Beds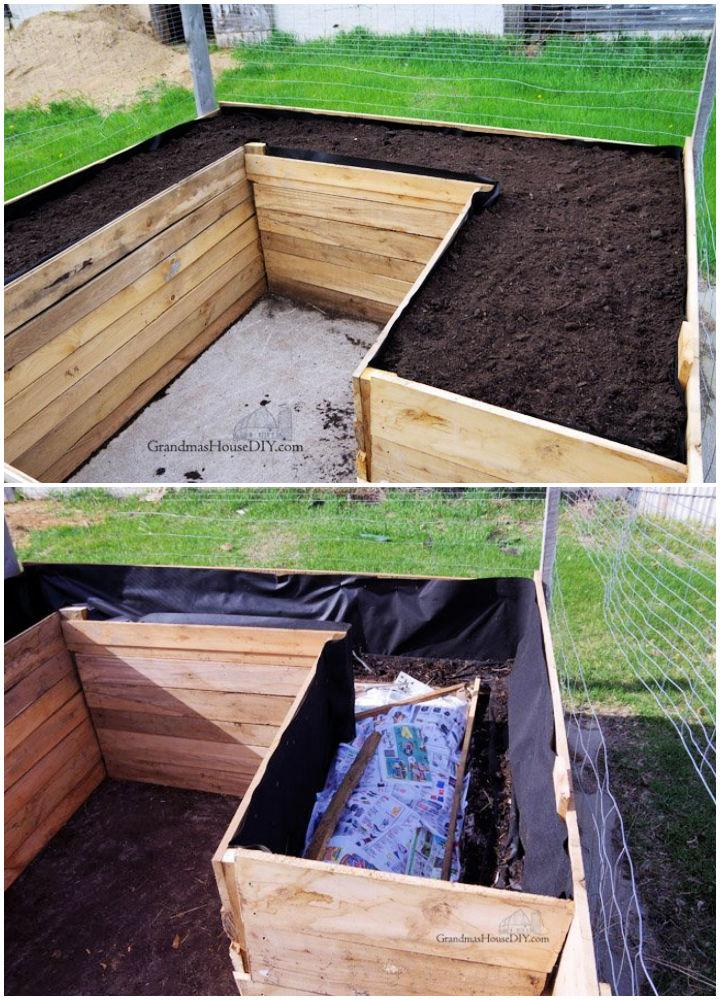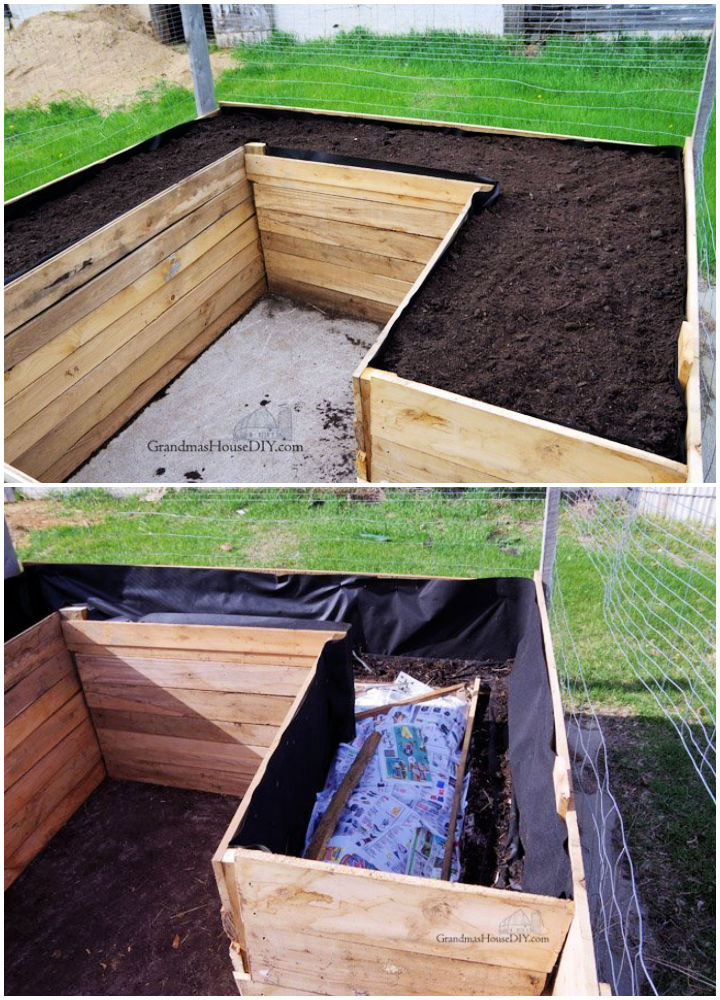 It's very easy and straightforward to make some DIY raised gardens, however, just remember that if you're not careful, you can easily mess up. This is why you should follow this amazing plan step-by-step and do one thing at a time. This will make sure that you don't make any mistakes. grandmashouse
22. Raised Garden Bed with Built-in Privacy Wall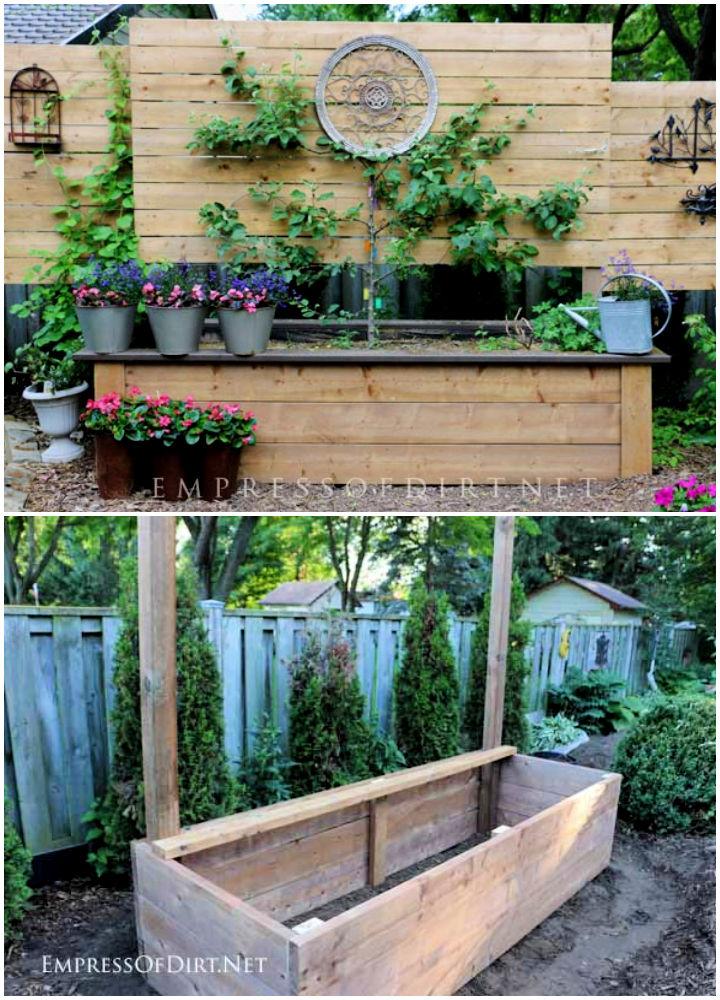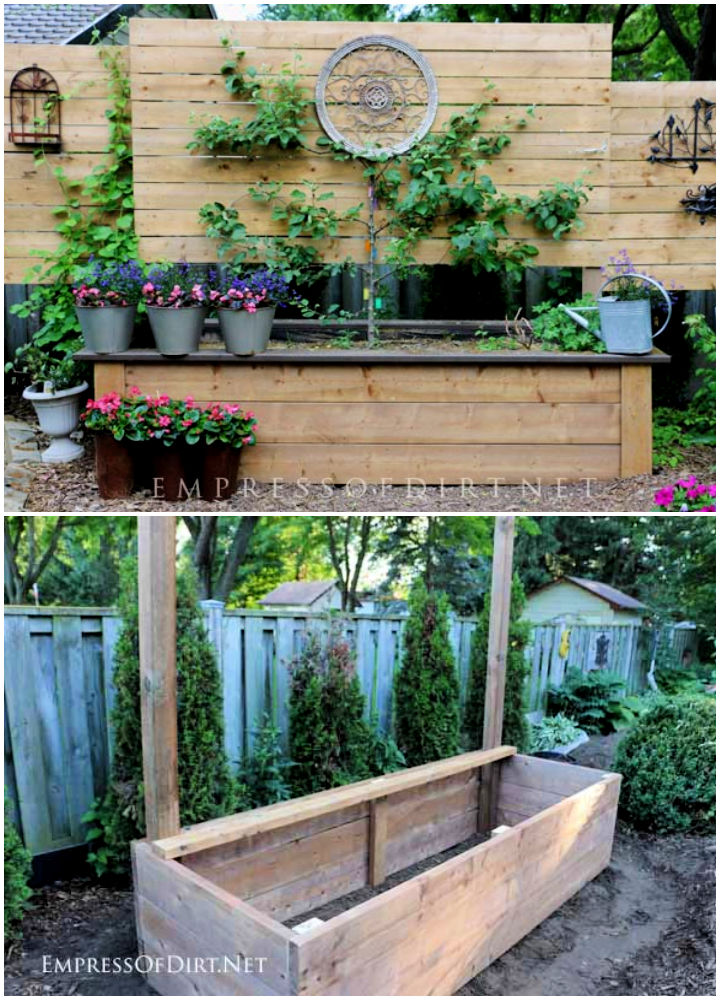 Suffering from soil erosion? Well, then it is a good idea to have a bed like this one in your garden. You can choose the soil you want and customize it according to whatever you're growing. You won't have to deal with insects and weeding ten times a day! empressofdirt
23. Backyard Raised Garden Beds for Beginners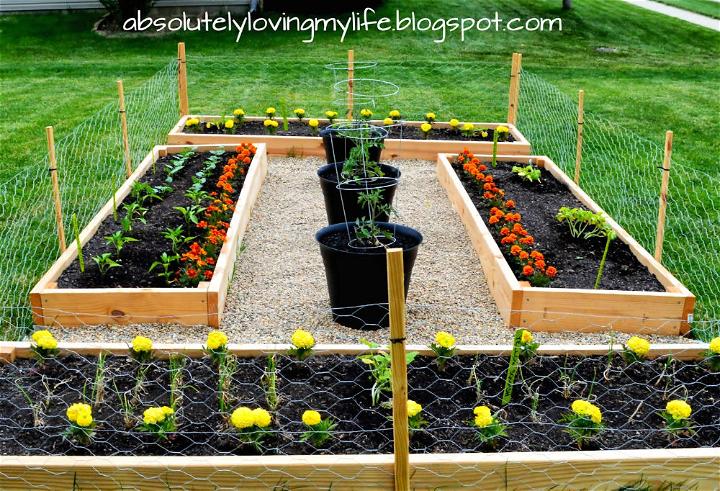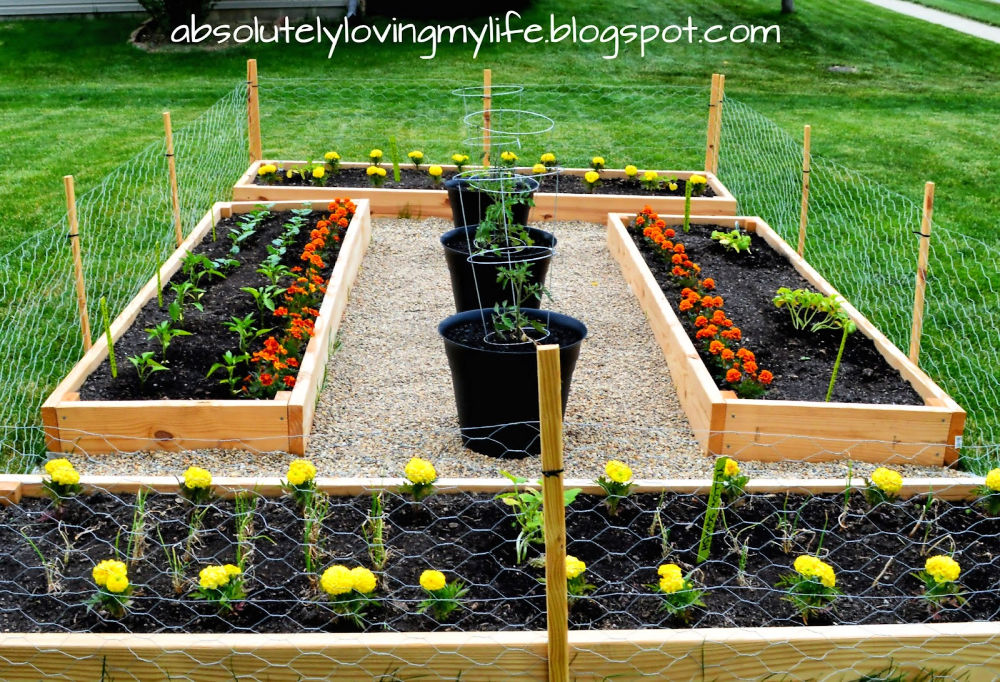 Wheel barrel, shovel, garden hoe, mallet, wire cutters, and a few other tools will be needed. You can grow many vegetables from herbs, potatoes to anything your heart desires! Just make sure that you add the right amounts of nutrients for the crop you're growing. absolutelyloving
24. Build a Raised Garden Boxes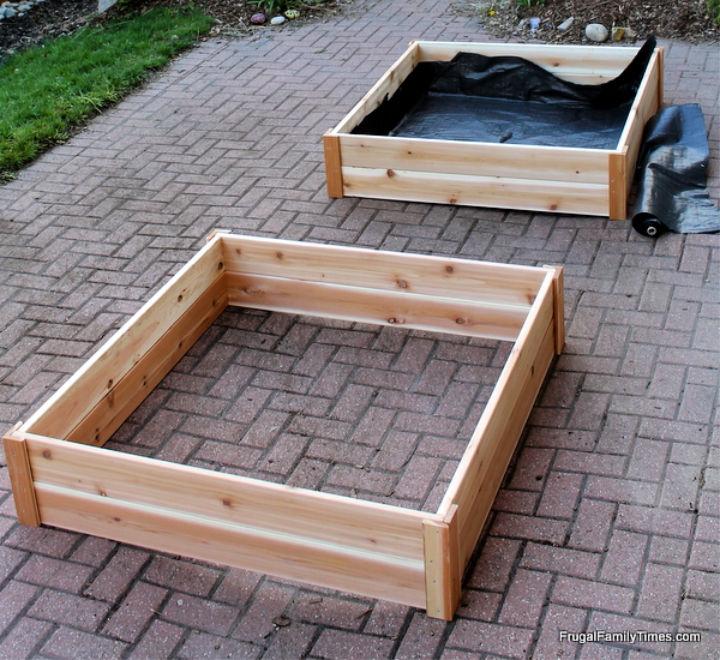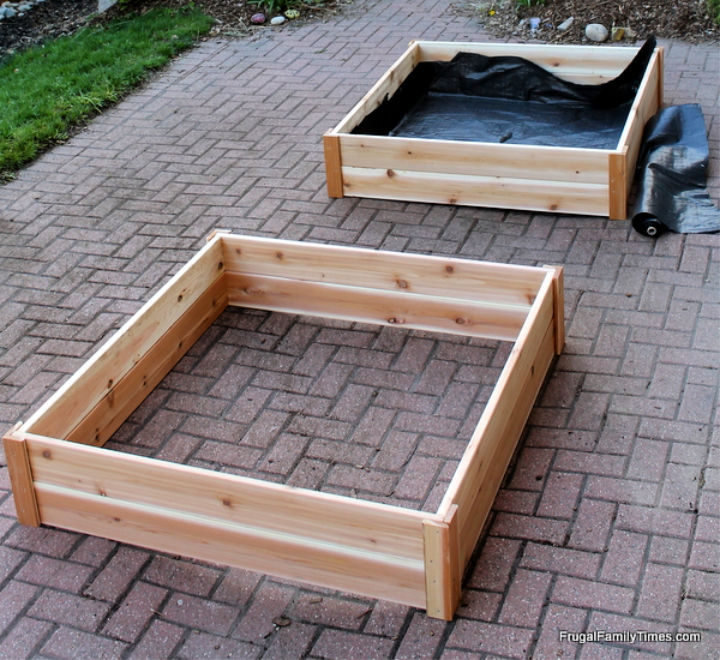 An amazing DIY raised garden plan to grow the crops of your dreams! Just make sure to have enough information on the crop you're trying to grow. For example, potatoes need well-drained soil, and a deep underground reach as their roots spread out. frugalfamilytimes
25. DIY Raised Bed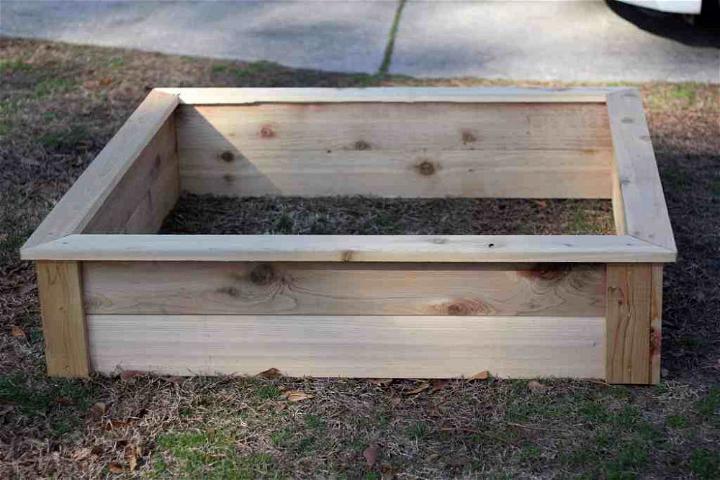 A DIY raised garden bed plan is perfect for elevating your gardening experience to a whole new level! This 4′ by 4′ raised garden bed is perfect for growing some fresh and organic homegrown vegetables. Get table saw, pencil, and cedar board cutting lists here. thekitchengarten
26. Budget-Friendly Raised Garden Greenhouses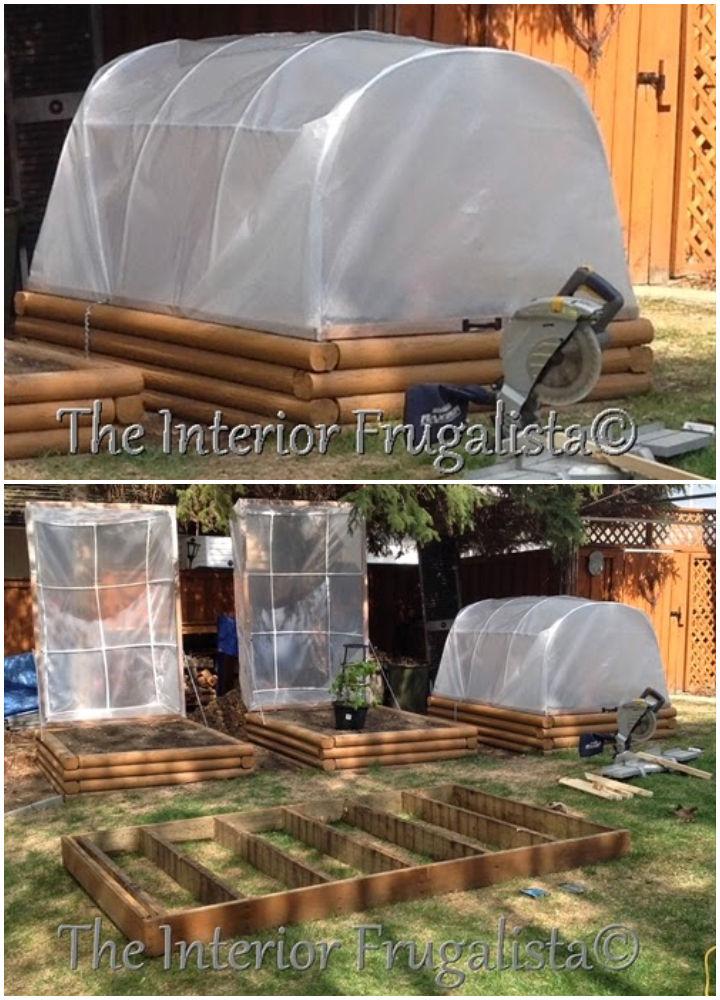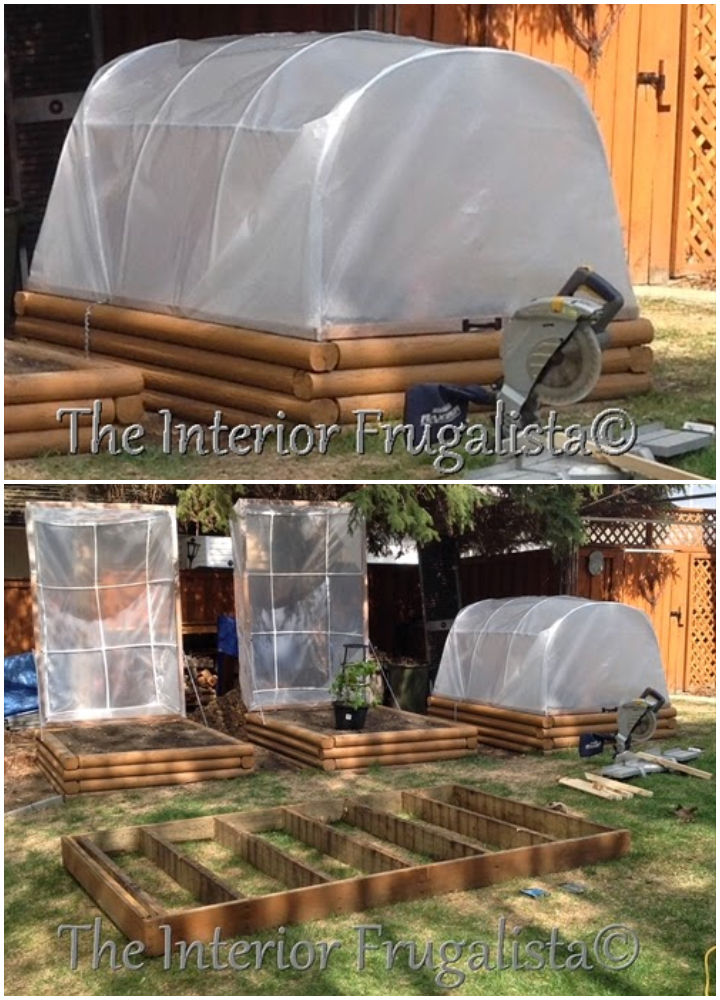 Follow these free raised garden bed plans to build your own mini-greenhouses to let you have some major wave of happiness in your homes. Start by building the base of the greenhouse. Secure the joints together by using carpenter's glue. With a greenhouse raised bed, you can comfortably grow your greens for a much longer time! Even in winters. interiorfrugalista
27. Build a Raised Vegetable Bed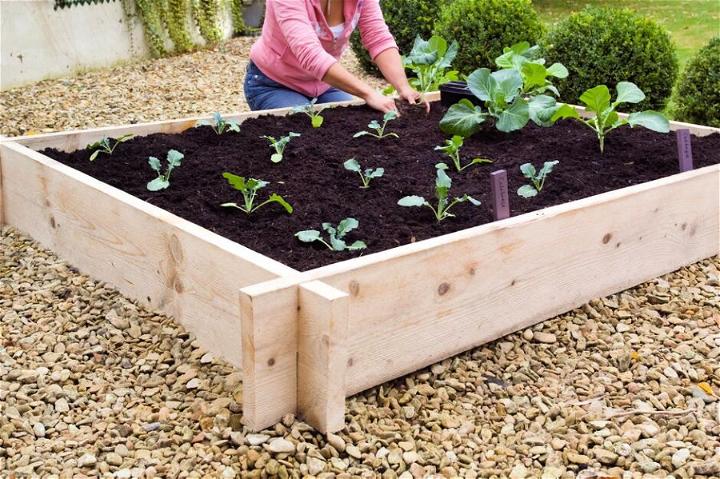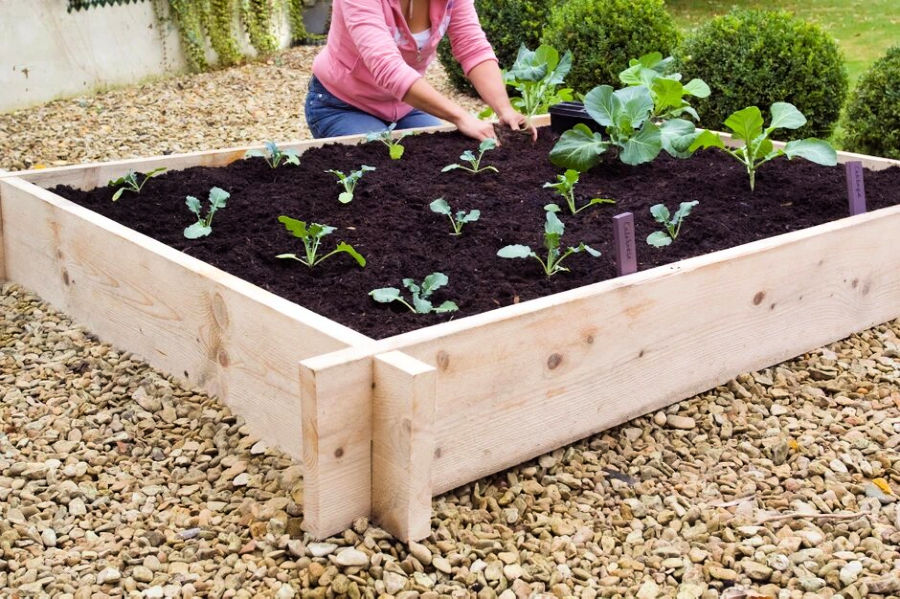 Get your hands on scaffolding planks, soil, organic matter, pliers, hand saw, and Jigsaw. And by sparing just 15 minutes of your day, ace at this perfect raised vegetable bed. Get your raised bed ready with soil and enjoy some lovely planting this spring! gardenersworld
28. Build a Simple Raised Garden Bed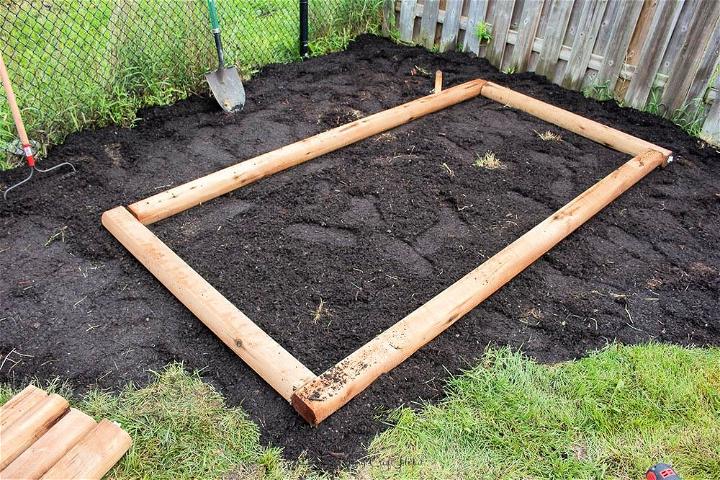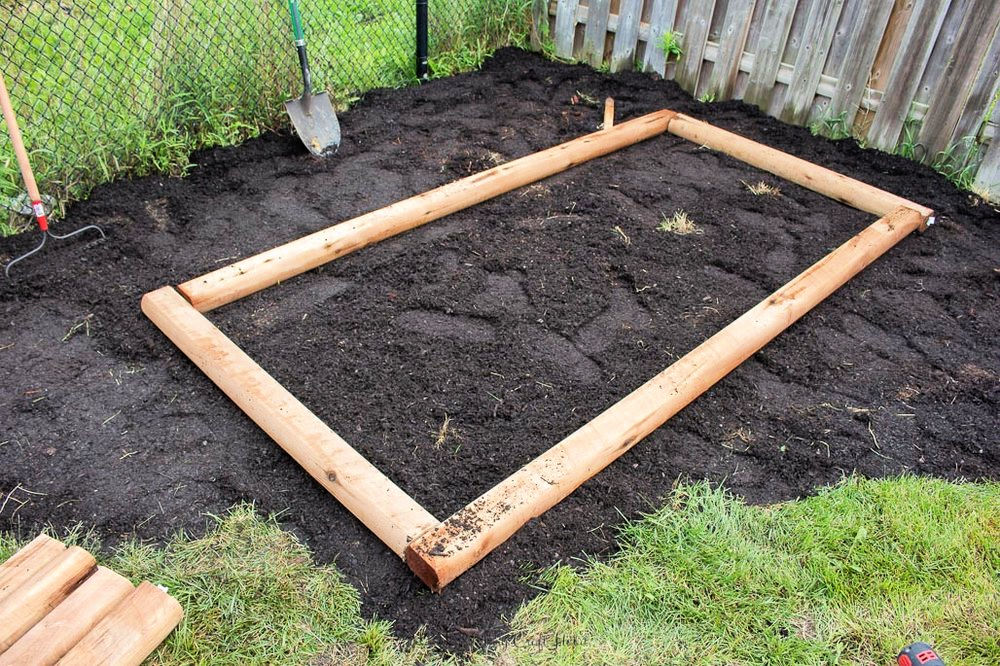 You love fresh seasonal vegetables? How about we interest you in growing them in your own backyard? What better than choosing for a DIY raised garden bed. If you can't take care of a huge garden, then a raised garden is the solution for you, just like Sustain my craft habit! sustainmycraftha
29. How to Build a Raised Garden Bed With Legs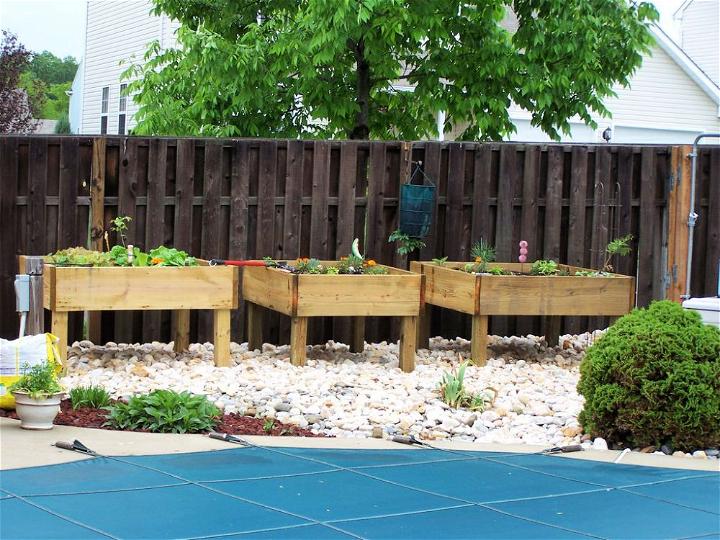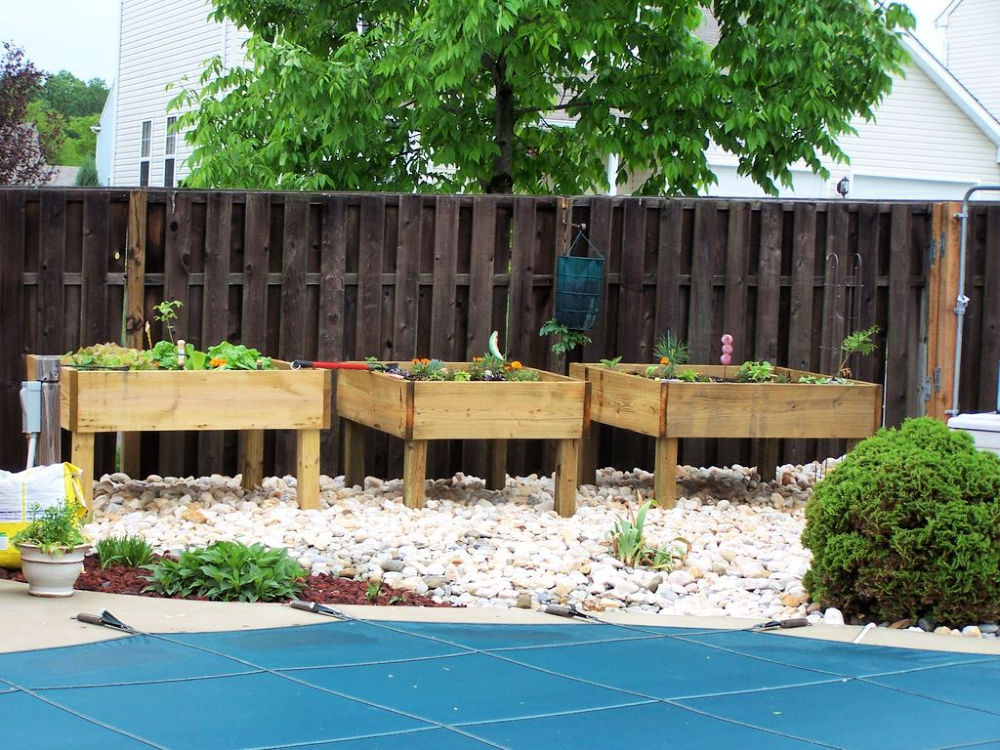 Find how to build a raised garden bed with legs? If you have pets or even small kids, managing a big garden space and growing vegetables might not be an ideal scenario for you. Let's evolve that with this small raised garden bed. Easy to manage and a bunch of fresh, homegrown vegetables. Build two boxes of 3 x 4 and 4 x 4. instructables
30. Outdoor Raised Garden Beds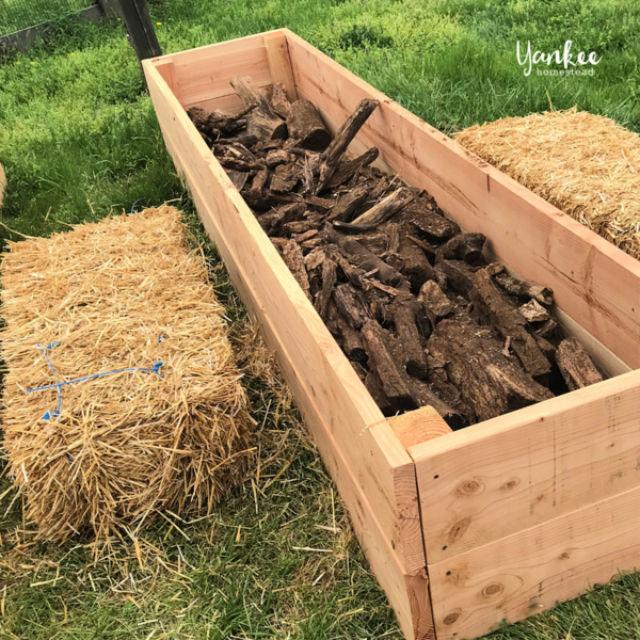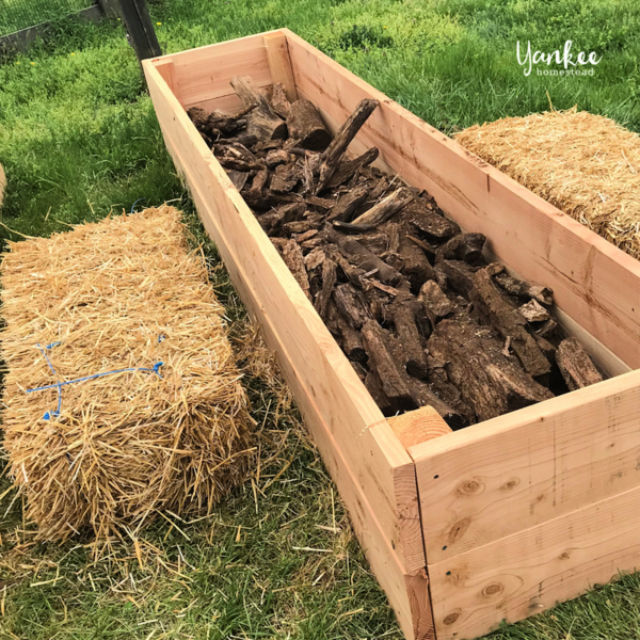 Any of you ever been to Germany? Or perhaps you have a German inheritance or presently live there. This Hugelkultur raised garden bed comes from a German origin. It has a perfect way to organically raise vegetables by composting tree logs. This requires no digging and hence is ideal in many ways! Hit the link for details. yankeehomestead
31. Mini Raised Garden Bed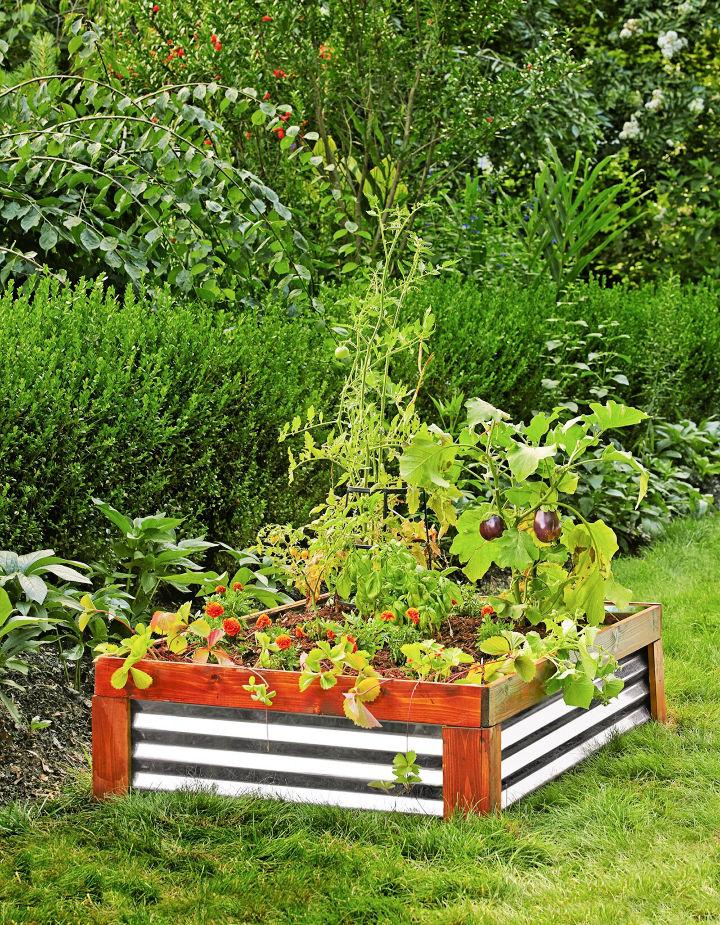 See those beautiful and whimsical vegetables and plants oozing garden beds? This could be yours! With some cedar boards, metal roofing material, offset metal snips, stain, paint brushes, and corner brackets. Start by cutting the boards first and setting up the boxes. bhg
32. Build a Self-Watering Raised Bed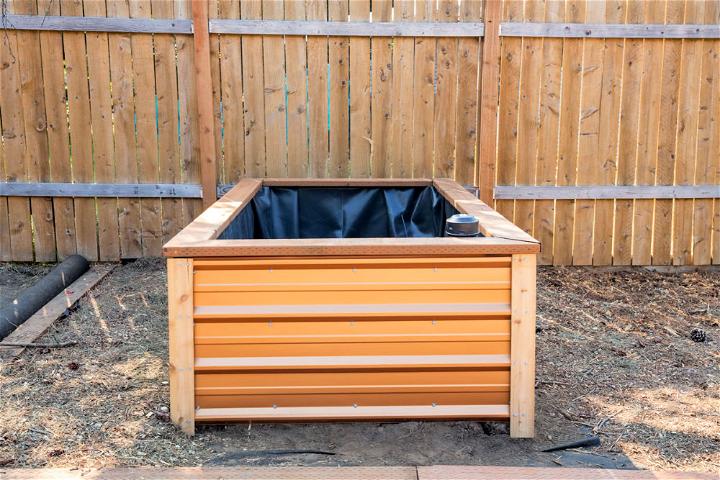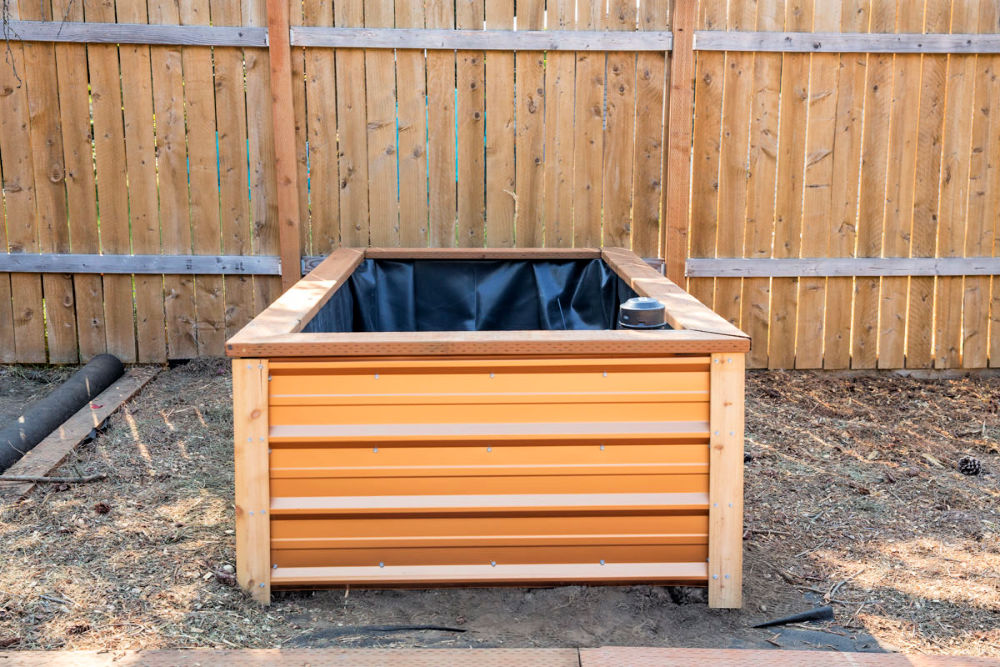 Given the busy and caught schedules, the self-automation of things is the answer. Opt for the most durable, raised garden bed! This self-watering raised garden has two parts. It has a water reservoir and soil. The reservoir keeps the water at all times available to keep the soil moist. dunnlumber
33. DIY Raised Planting Bed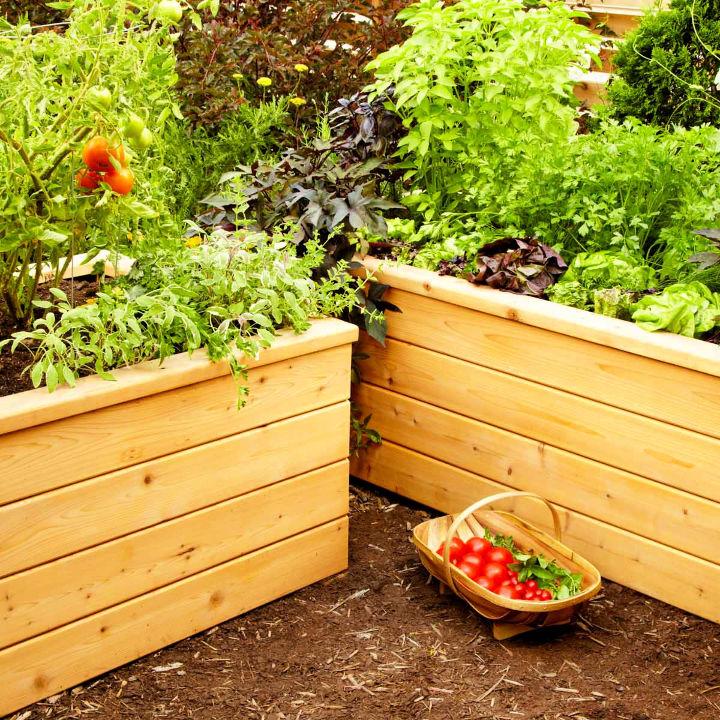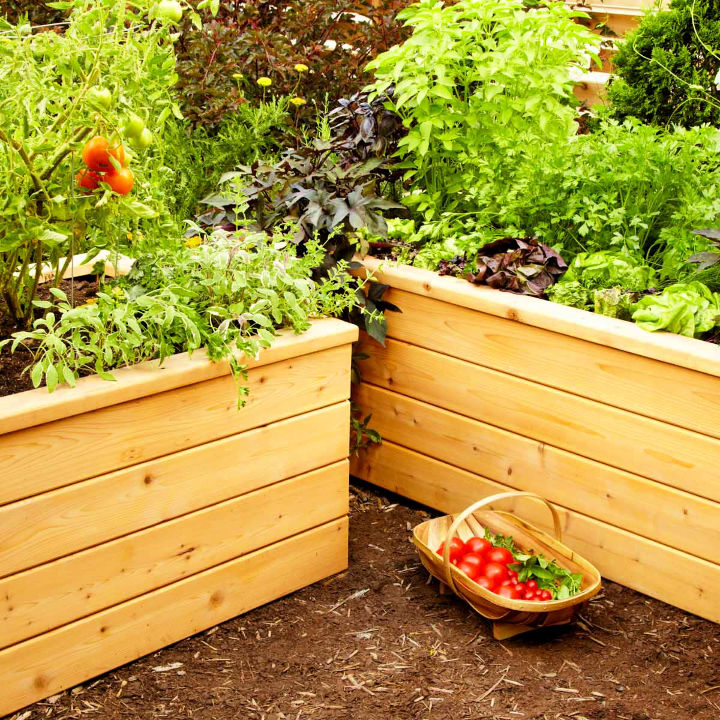 By using perforated drain pipes, make your raised garden beds self-watering. Enjoy an unlimited supply of fresh vegetables or onions with this DIY raised garden bed. Gather supplies including clamps, combination square, framing square, hacksaw, miter saw router, stapler, and a few more supplies. familyhandyman
34. Raised Bed Garden from Roofing Sheet Metal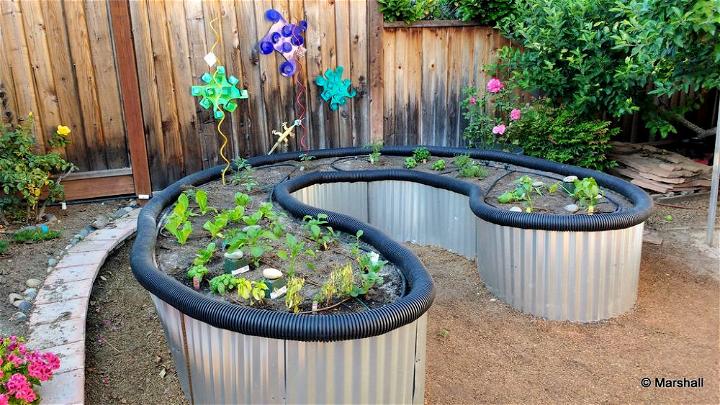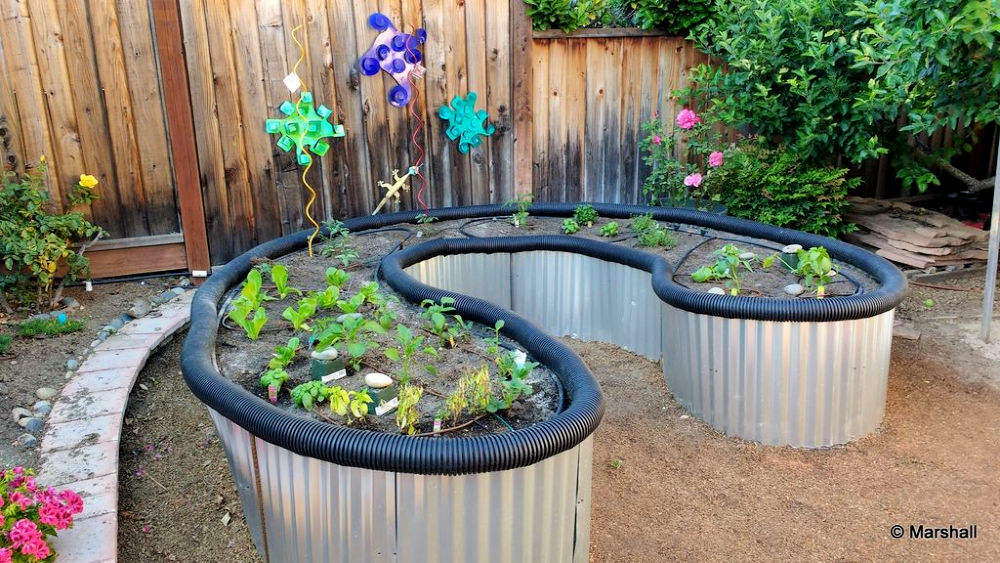 A raised garden bed can be perfect to opt for people living in California with the drought seasons mostly there. Don't lose your chance to eat fresh. Cut the corrugated sheet metal in 2' x 8'. So, cut the sheet by into 2′ sections using a metal cutting blade. Get the step by step guide on the link, below. instructables
35. Raised Garden Bed Out of Pallet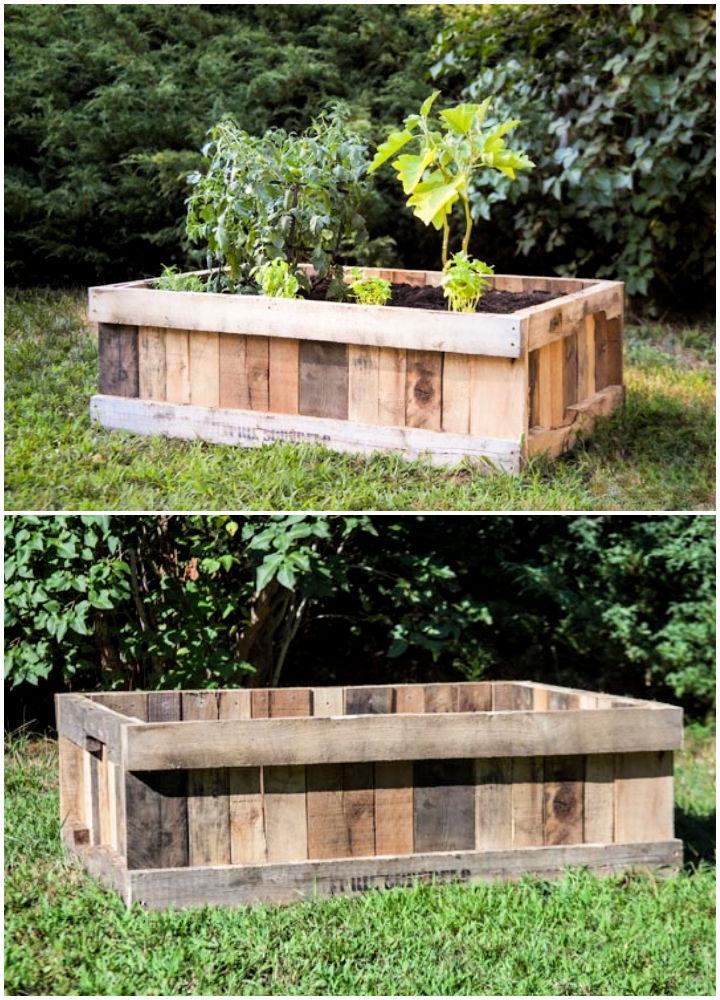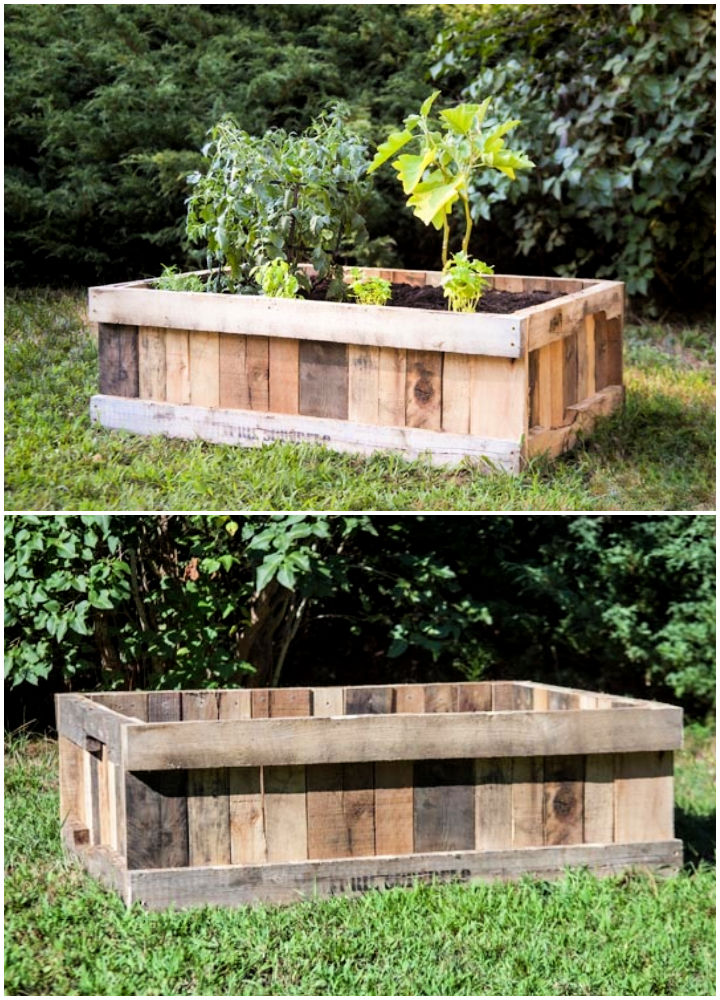 The first thing you have to do is to find free pallets in different sizes, break them apart and start building your own pallet planter and garden beds in different sizes and shapes.
Get ready to nail your very own DIY raised garden bed plans! This planter box is about 21" tall with 36″ in width, and it can be built using just five standard pallets. Start by building the box first, and following the stepwise process in the link, you can easily nail at it! Grow any of your favorite vegetables, any herbs, flowers, or anything! blackanddecker
36. Rolling Raised Garden Bed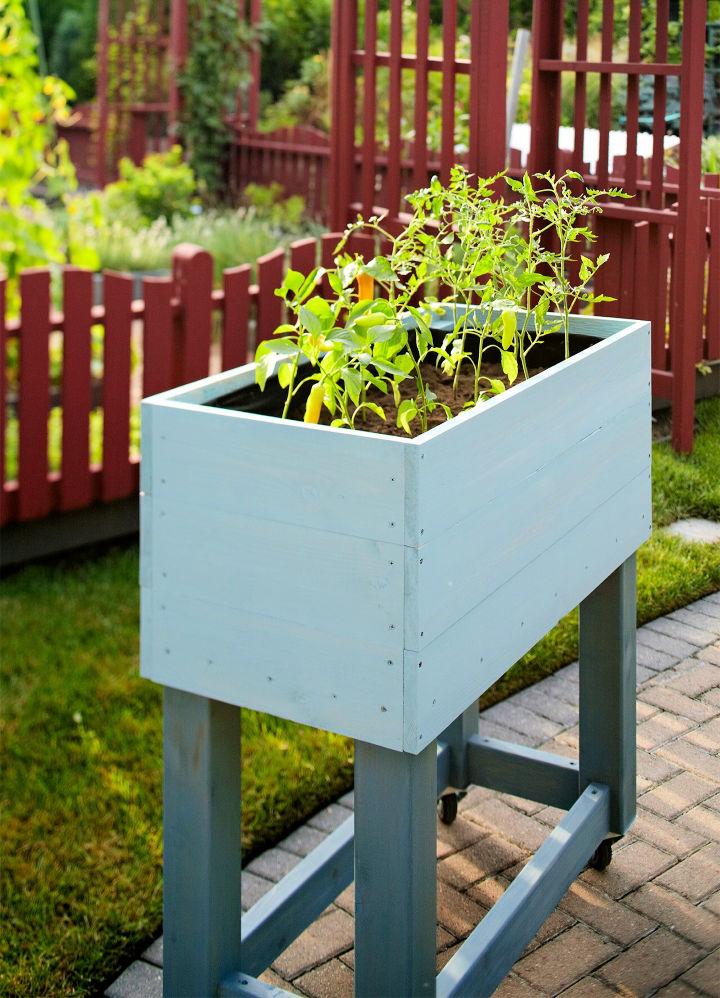 Check out this mini bundle of happiness. It has wheels underneath and can be easily moved from one place to another. The legs of this sturdy raised bed are made up of 4 x 4s. Paint your planter to any lively shade and put some colorful experience to your gardening days! Find out more in the link below. bhg
37. Raised Garden Bed from an Old Shipping Pallet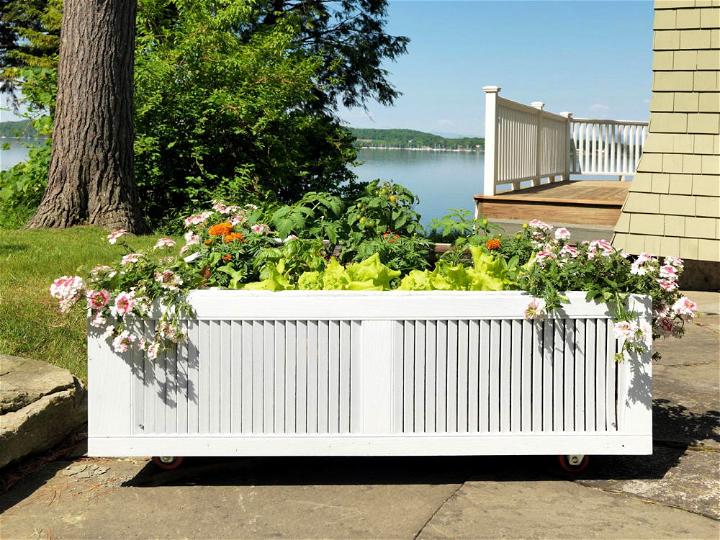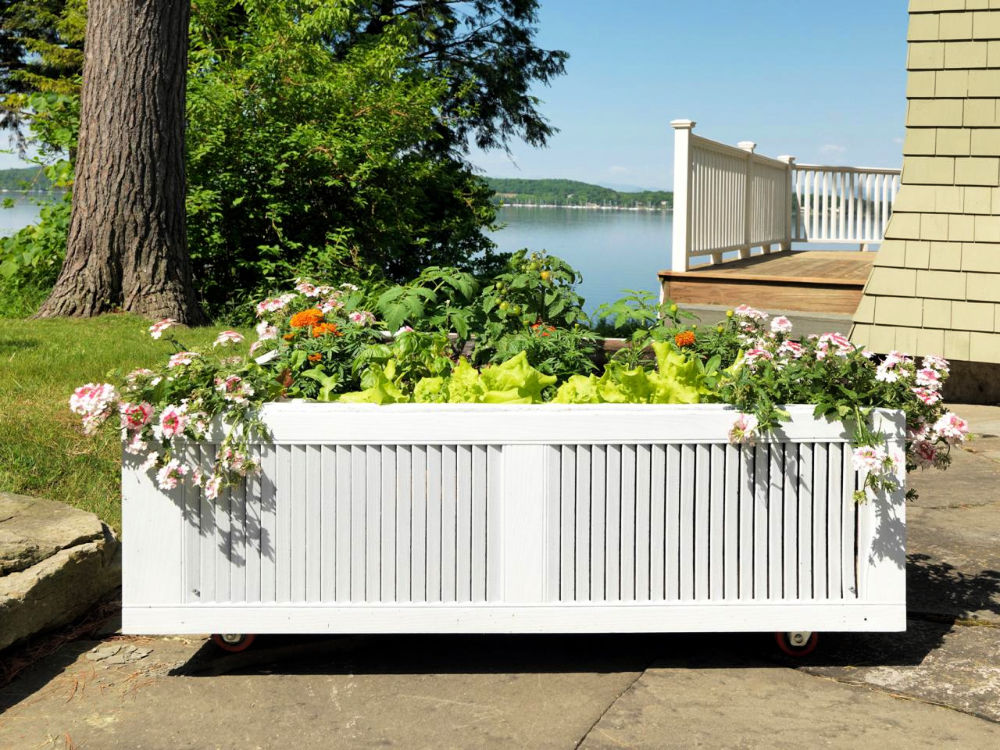 Way to add some more love to your backyard or front garden! Isn't this just absolutely stunning raised bed to grow flowers, fruits, and vegetables? All you need is some sturdy wood pallets, four of 2 x 4 x 8, and four 1 x 8 x 48. As for tools, you will be needing miter saw, level, and drill. diynetwork
38. Raised Vegetable Garden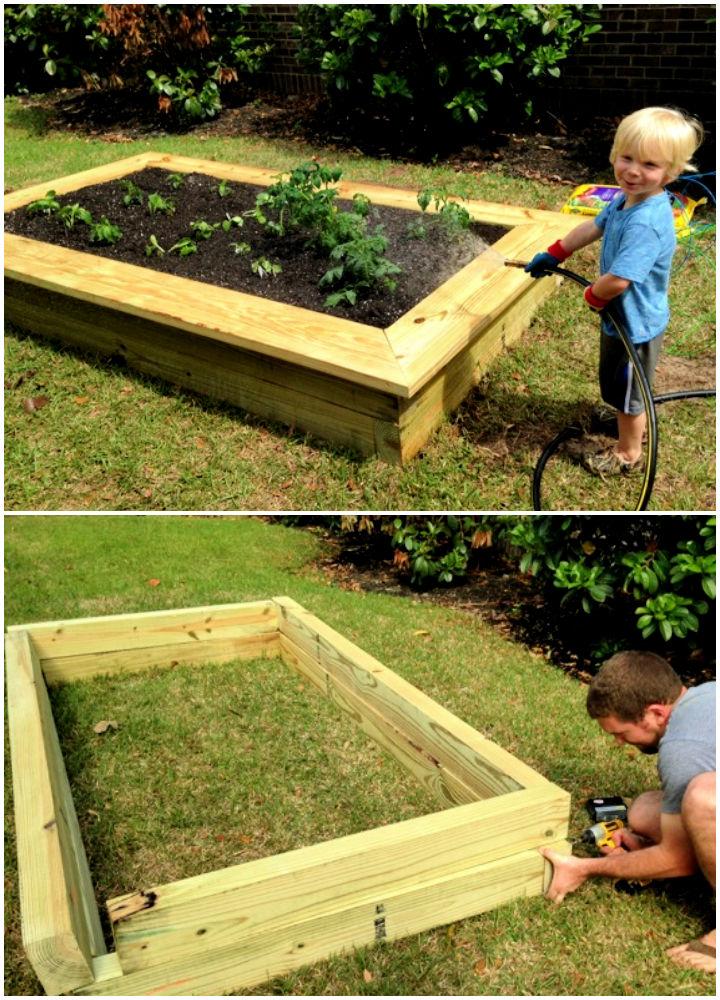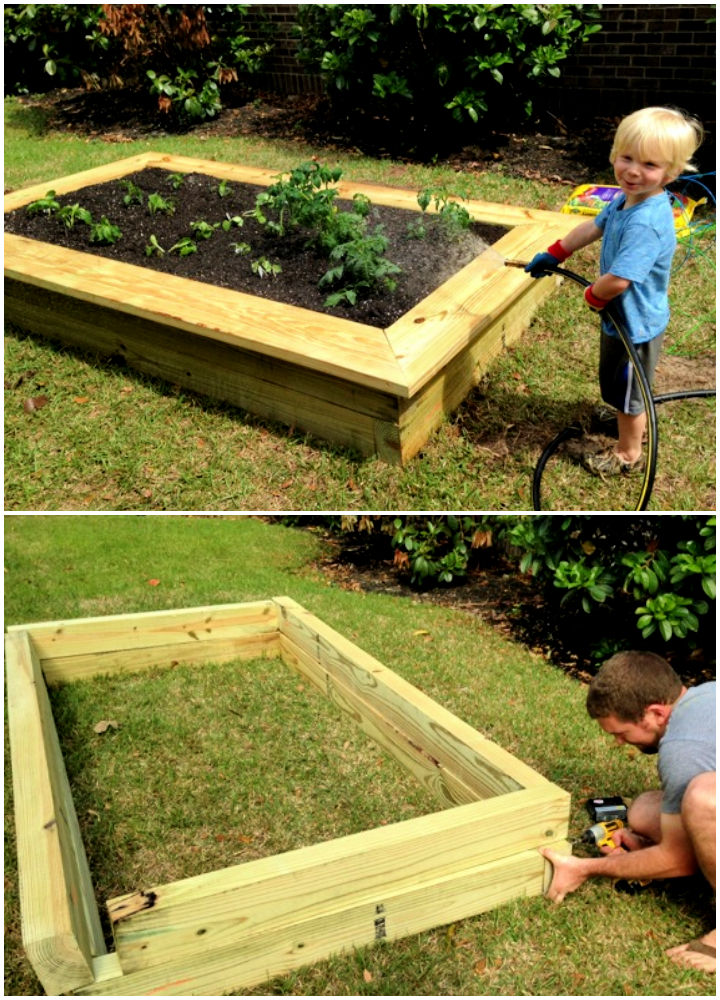 Make your life as organic as you can! Isn't that the goal? We bet it is, and to get the goal in line, all you need is a DIY raised garden bed plan for growing some fresh veggies for every season. All you need is some pressure-treated wood (cutting list, here), exterior wood screws, 10 cubic feet topsoil, compost, garden soil, and weed barrier. rogueengineer
39. Wooden Raised Garden Bed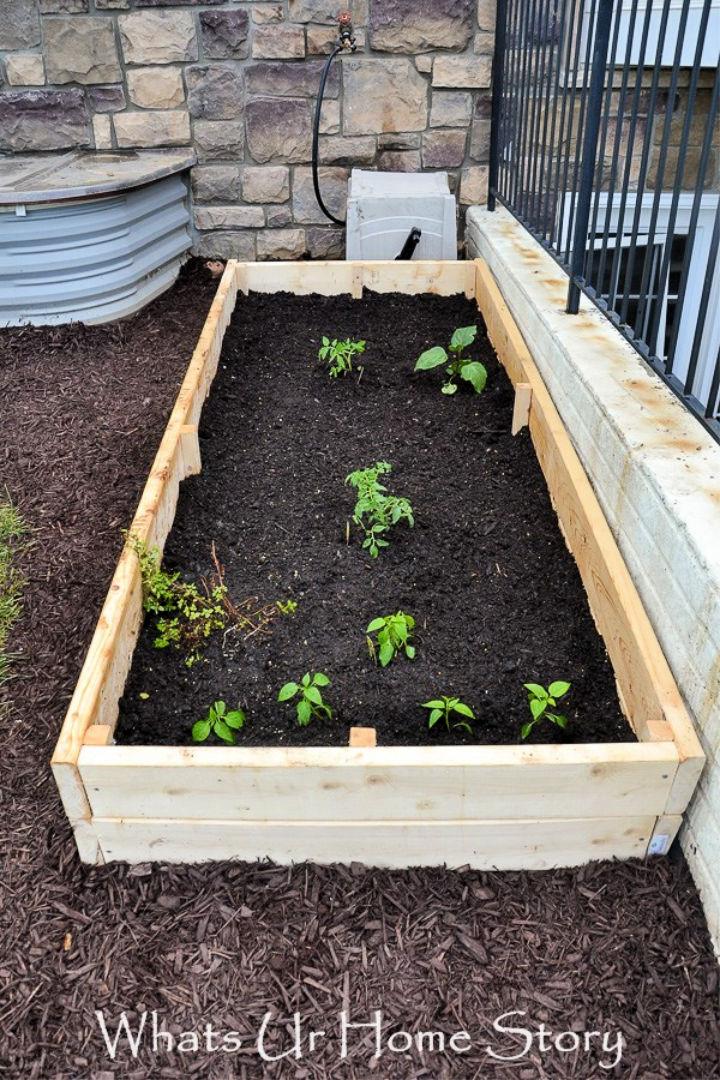 A raised garden bed is your quick way into some organic and easy to manage gardening all by yourself! This particular raised garden be dis made up using untreated lumber. Build the frame, fill in the soil, plant your favorite seeds, and get started with some fresh veggies or fruits. whatsurhomestory
40. Elevated Planter Raised Bed with Legs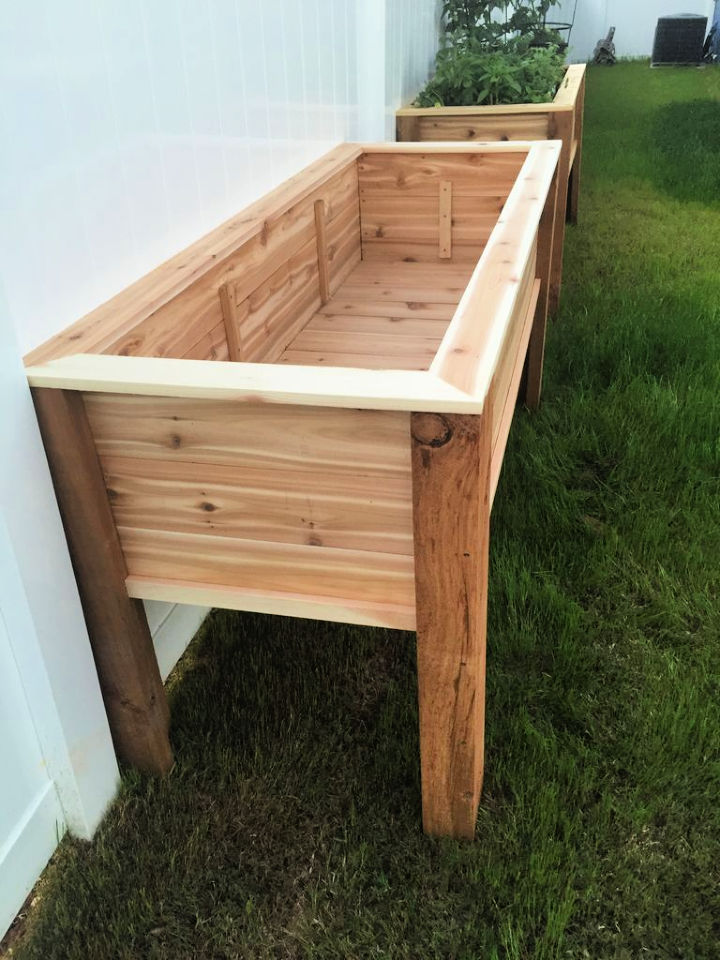 These raised garden beds can be the delight of your garden if anything! They are about 6 feet wide, 2 feet deep, and are 3 feet tall. The bed space alone, where you can plant in the real magic is about 18 cubic feet. It is advised to use cedar given its durability and sturdy characteristics to withstand weather changes. learn how to build a raised garden bed with legs at home cheaply and easily: instructables
41. Metal Raised Garden Bed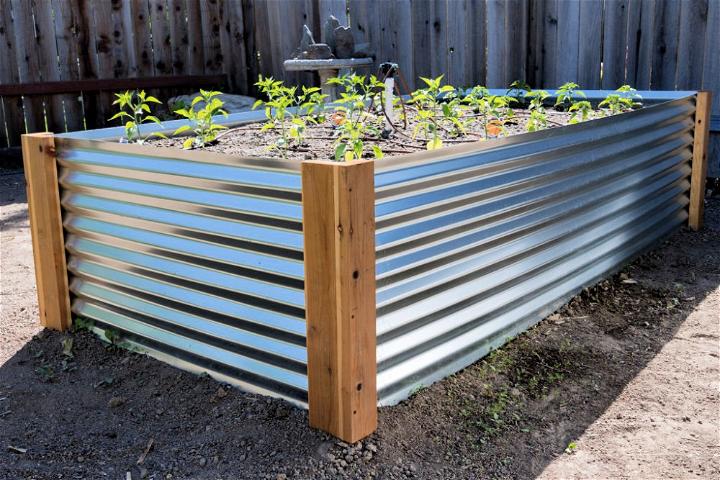 These raised garden beds can be the delight of your garden if anything! They are about 6 feet wide, 2 feet deep, and are 3 feet tall. The bed space alone, where you can plant in the real magic is about 18 cubic feet. It is advised to use cedar given its durability and sturdy characteristics to withstand weather changes. mklibrary
42. DIY Round Raised Garden Beds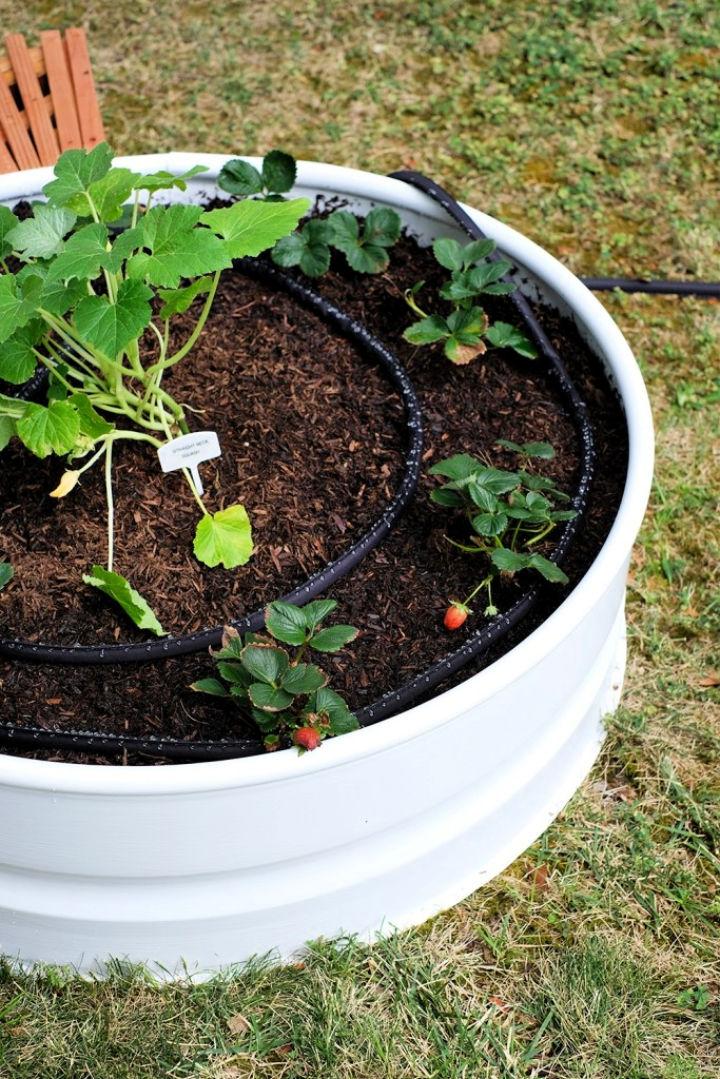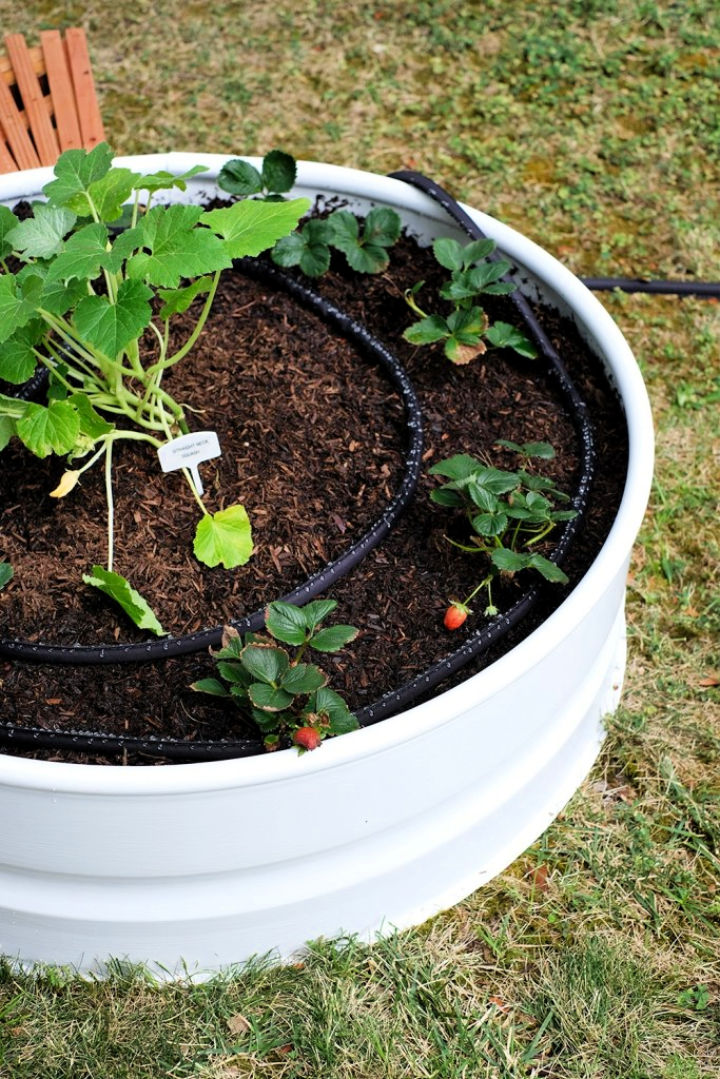 Here's another exciting one from our DIY raised garden bed plans. If you are looking to make your garden aesthetically more appealing, this is your chance to go beauty with brains! These round beds are cleanly finished using white enamel paint and hence are a vision in themselves. All you need as a base is a 3 foot deep galvanized fire ring. oleanderandpalm
43. How to Build a Raised Bed and Trellis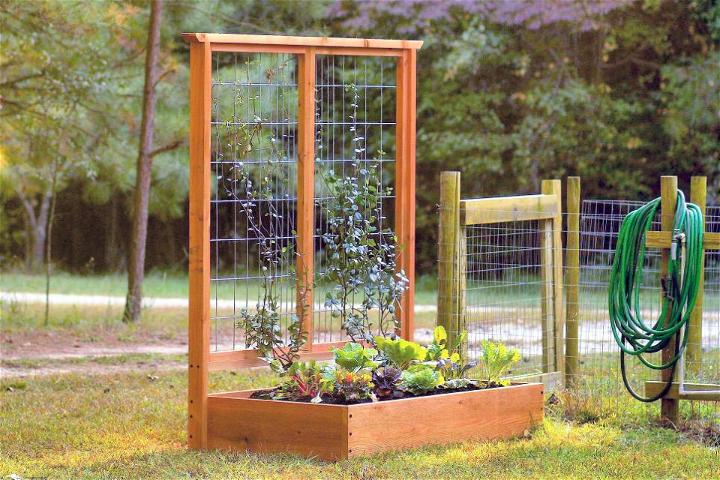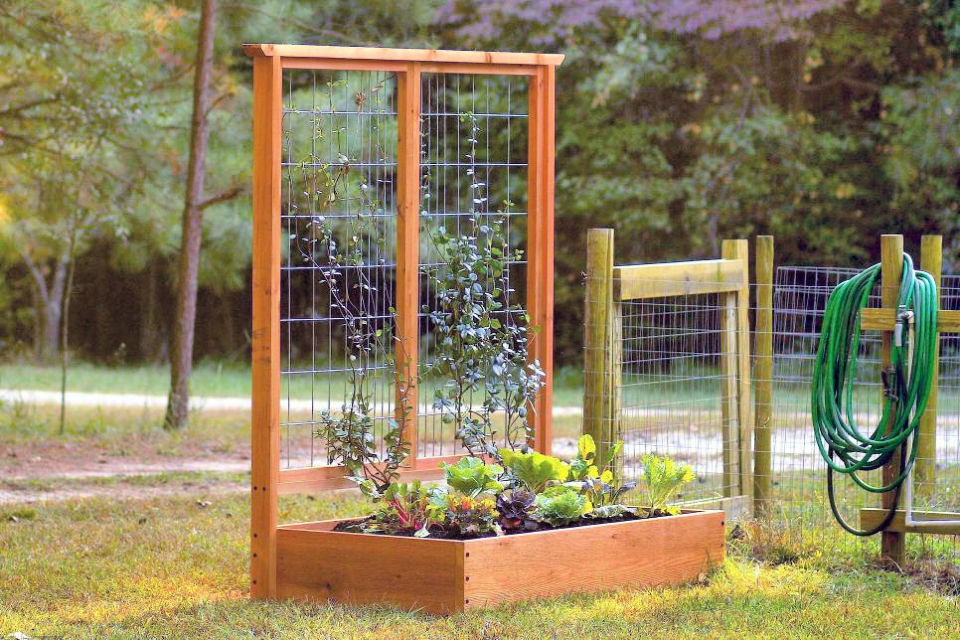 If you are anywhere near to controlling things like Monica from F.R.I.E.N.D.S., then this raised bed with trellis comes with the complete package. Including a perfect bed and going a little over the edge in terms of garden décor with the trellis. All it uses is rough-sawn cedar. hgtv
44. DIY L-shaped Garden Bed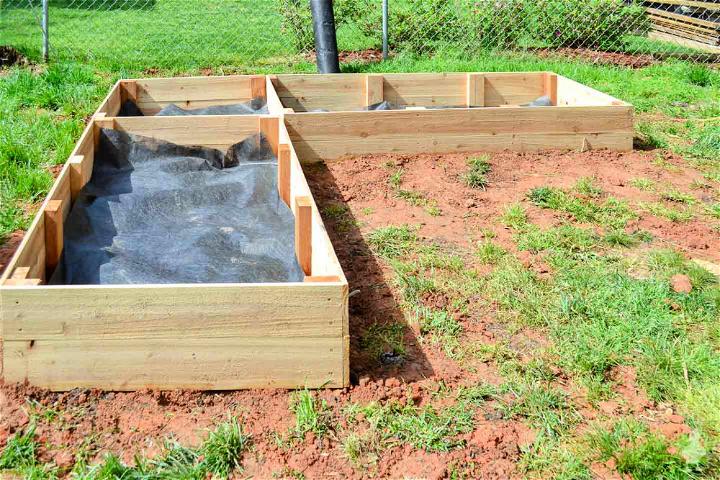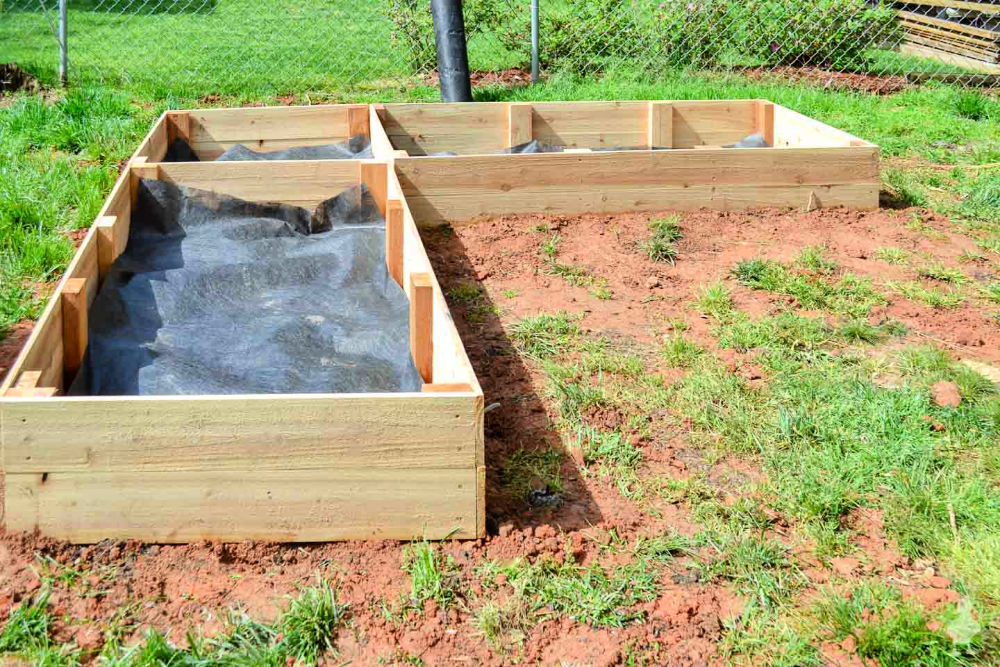 Get your hands on some 2 x 4 posts of cedar, and let's start making this raised garden bed. You will also be needing some wood glue to secure the ends. All you need is 14 cedar fence pickets along with four 2 x 4s. uglyducklinghouse
45. DIY Raised Bed with Benches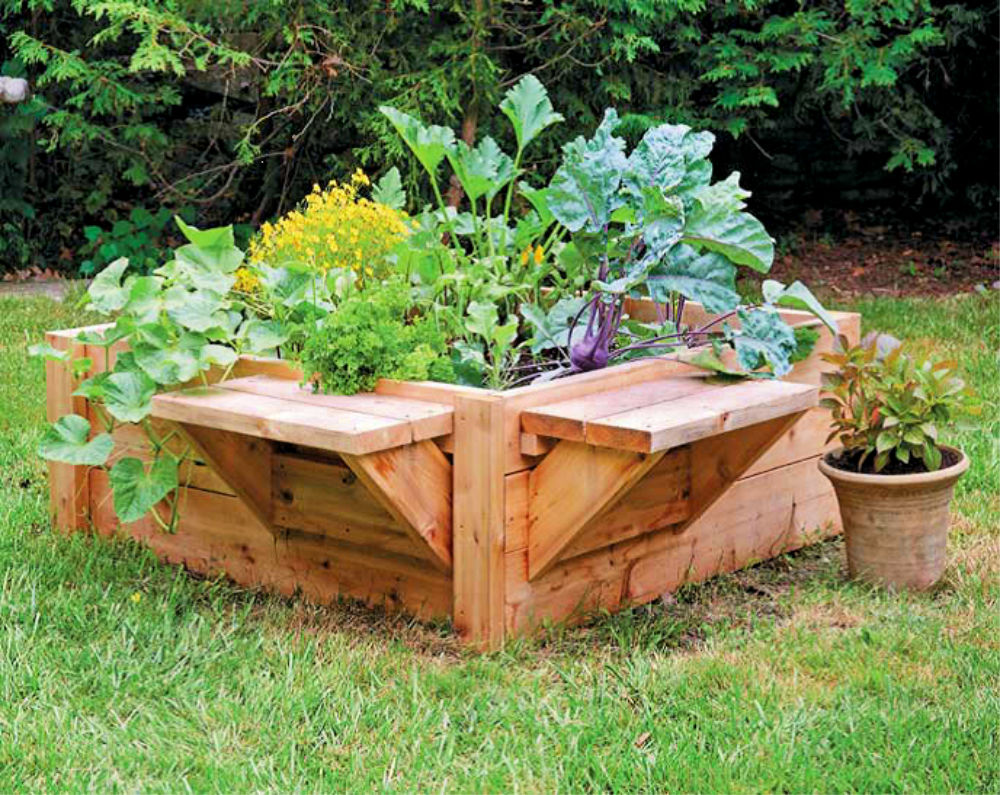 Way to make your gardening experience full of comfort and ease! This DIY raised garden bed plan comes with benches and can be quite helpful to easily sit around and manage your garden. Or keep your utensils or gardening supplies closer while picking your ripped vegetables or fruits. The tutorial will walk you through the detailed guide here. quartoknows
46. Build a Raised Bed On Cheap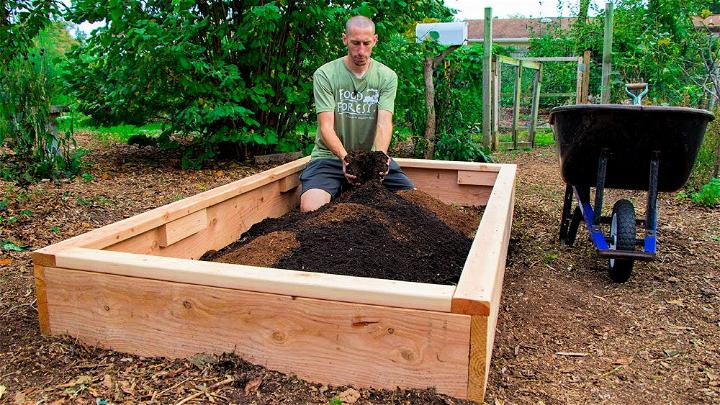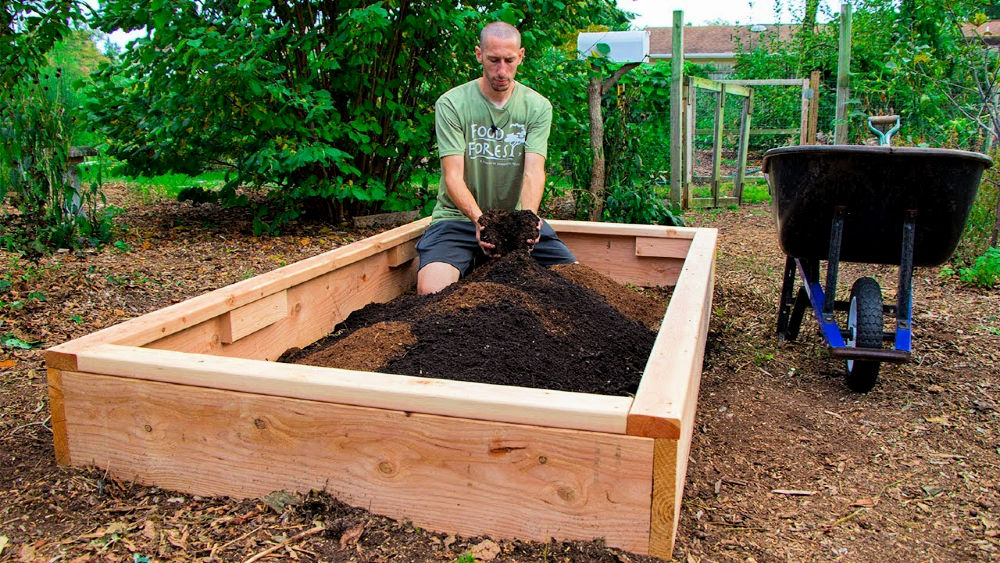 What is the point of DIYing if it's not as cheap and easy as it should be, right? This video tutorial can walk you through one of the easiest and cheapest raised garden bed plans. Choose the area where you would want to install your raised bed and then get started. Choose wisely! Say if your bed is going to be fixed. youtube
47. Raised Garden Bed with Drawers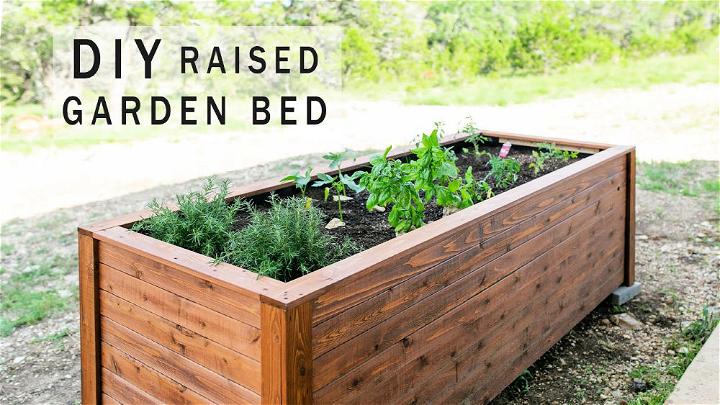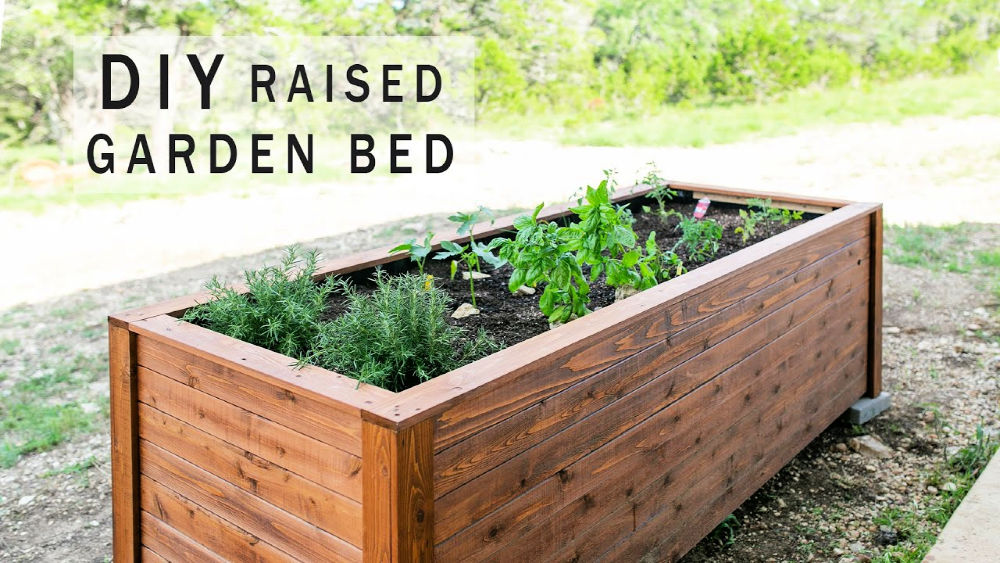 We all know the greatest benefit of a DIY raised garden bed plan has to be its ability to be super customized! This particular bundle of gardening joy comes with drawers. Way to keep all your essentials, closer. Get the list of tools and supplies here and get started. youtube
48. How to Plant a Raised Garden Bed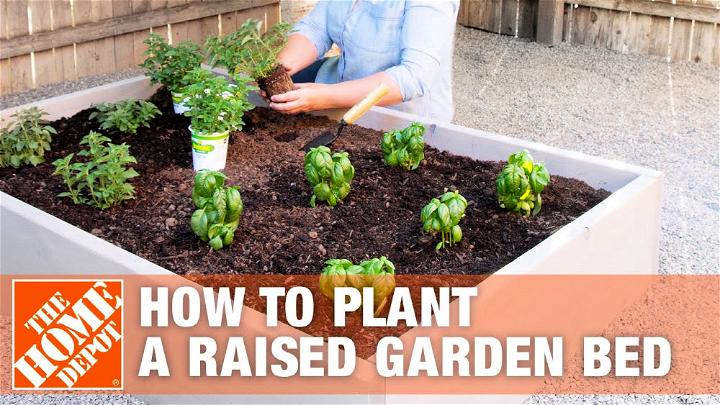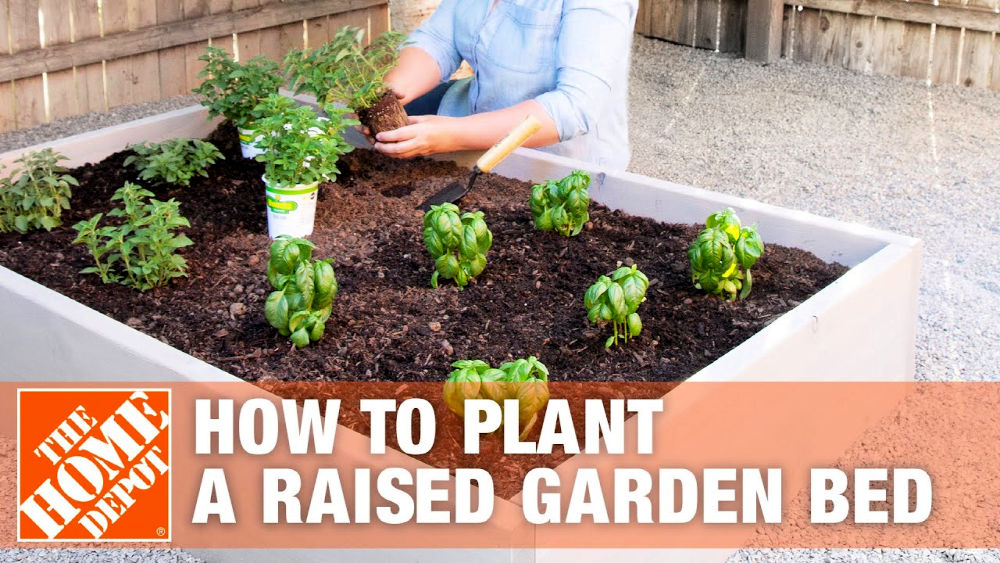 If you have been feeling even a little bit intimidated by going for a DIY raised garden bed! We bet this video tutorial can make it look otherwise. It's all about choosing the area first and clearing it up to install the frame. Once you have taken care of that part, growing some fresh veggies and fruits could never have been so more accessible. youtube
49. Make Your Own Raised Garden Bed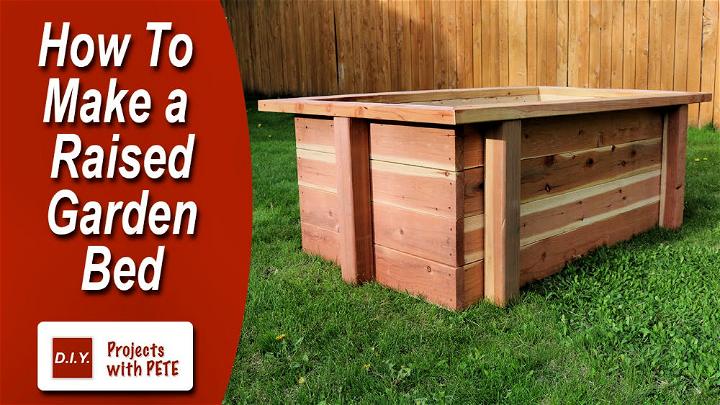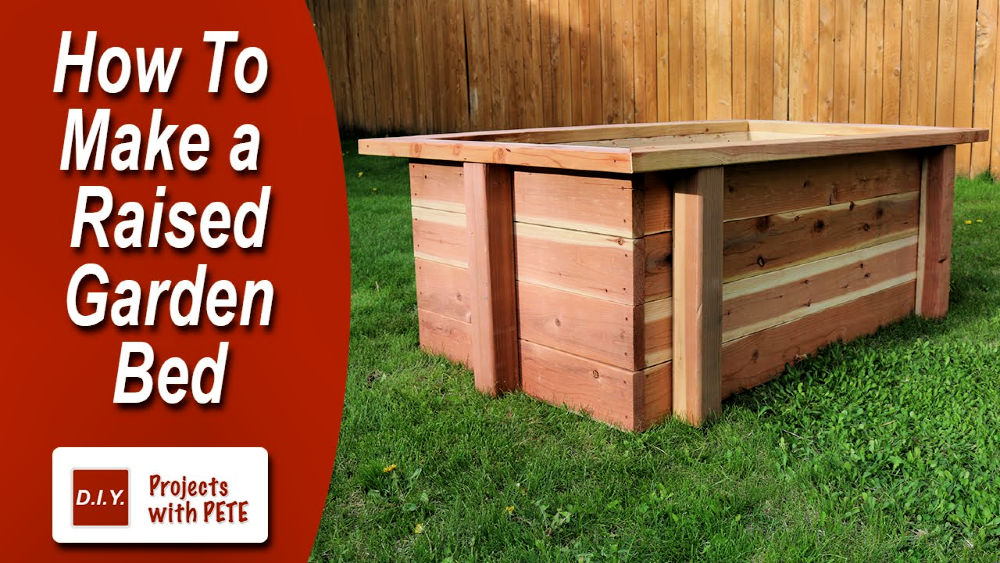 Check out these 6 feet by 4 feet raised garden beds! This plan is perfect for any backyard or any person who loves being in charge of their garden and as well as what they eat. This tutorial uses redwood as the main material. If you know anything about woodworking, you can easily nail this DIY project. youtube
50. Lowes Raised Garden Bed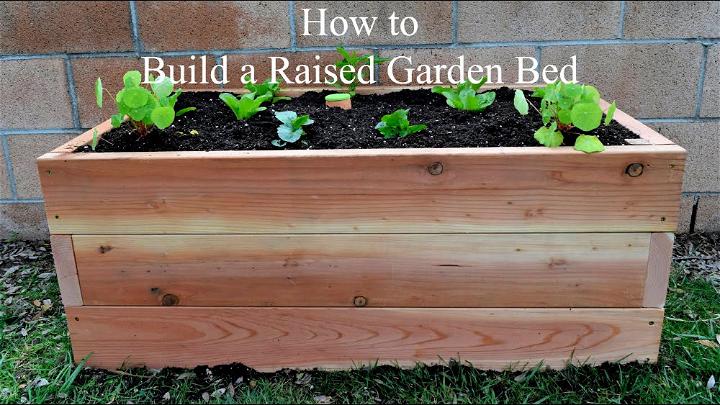 By using 2 x 6s of redwood, you can also set up a raised garden bed as perfect as Lowes raised garden bed here. Nothing can compare the joy of bringing in some fresh homegrown vegetables from your own garden. Hop on to the video tutorial below, and let's grow some organic and fresh veggies or fruits for the season. youtube
42 Hummingbird Flowers That Can Attract Hummingbirds Easily
50 Walkway Ideas To Install By Yourself Cheaply
50 DIY Outdoor Privacy Screen Ideas You Can Build By Yourself
Conclusion:
You may be tempted to make a garden bed by following these raised garden bed plans right away! However, it is recommended for you to do some research first on the DIY raised garden bed! Decide on what type of garden bed you want. The height can depend on the vegetable you're planning on growing. For example, growing potatoes will require a deep and high bed- this is because their roots need a lot of space underneath as they grow really long.
You should also research the plants you're growing, and if you live in a cold region, you may want to buy the plant instead of the seed to save you some harvesting time. People who live in the cold areas are recommended to grow leafy greens as they can last in frost, as well! Happy Making Raised Garden Bed 🙂