A stylus is a complete accessory that allows you to do accurate typing and swiping of any Smartphone or touch screen device. Due to being fitted with the high-quality sensors in the tip and compact charging tech fitted in their tiny narrower body, they are mostly expensive to buy. However, these 10 easy to make DIY Stylus Ideas will help save lots of stylus costs! And they will allow you to make your own stylish at home, even the charged one. These DIY stylus will make it easy to accurately select the text that you can do precisely when having bigger hands. Hand touching is bad for your iPhone touch screen as it leaves oily stains and smudges on the screen and sometimes scratches too.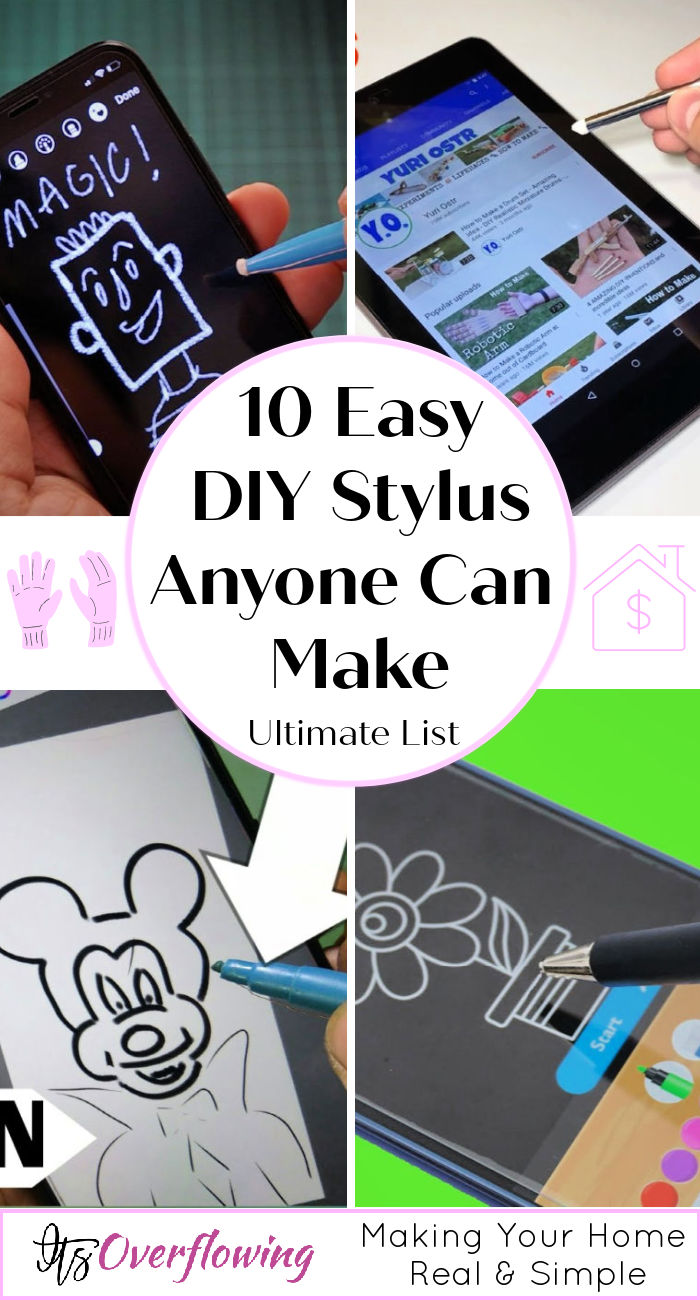 So, using this homemade stylus will help you to operate your touch screen quite nicely without making the dirty a bit. There are lots of hacks involves making a stylus at home that will work fine.
The ideal choice for making a DIY stylus is the old pens, the pens with metallic casing will work great. For the tip that will not add scratches on the screen, the q-tips will work best. Just cut the cotton covered head down of your q-tip and then fit it in place of your ballpoint tip to gain a stylus. Make the cotton tip a little wet, so it will just work fine and will remain in shape along with cleaning the marks. From making precise stylus selections to drawing sketches easy operating of small buttons, these homemade DIY Stylus will do all with great ease.
1. DIY Stylus for Your iPhone 6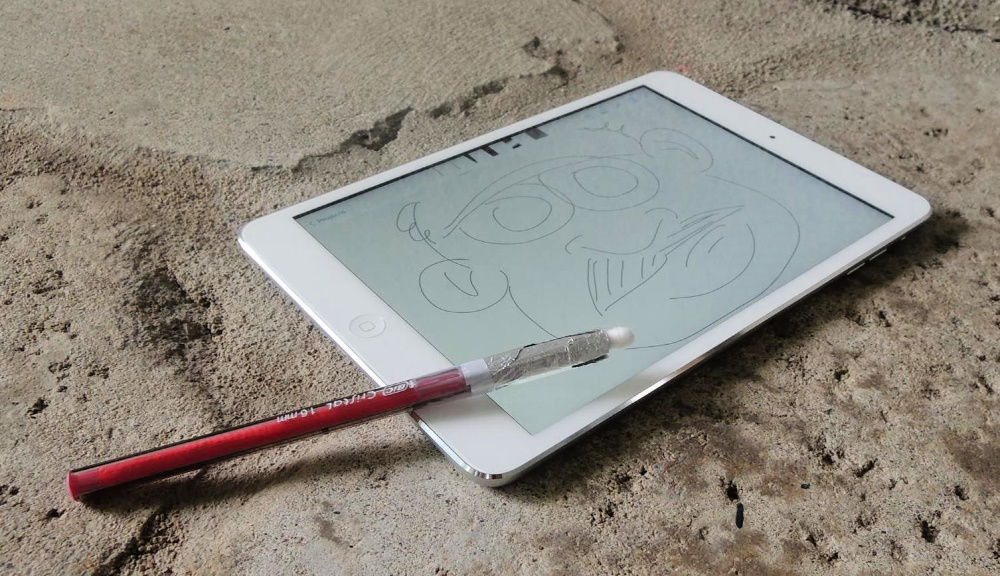 If you are willing to play with your new iPhone 6 more then this digital gadget, DIY hack will surely impress you. Make this stylus for your iPhone 6 using a disposable ballpoint pen, aluminum foil, pipe cleaner, and a q-tip. Consider giving it as a cool handmade gift too. ios gadget
2. Make a Capacitive Stylus out of Everyday Objects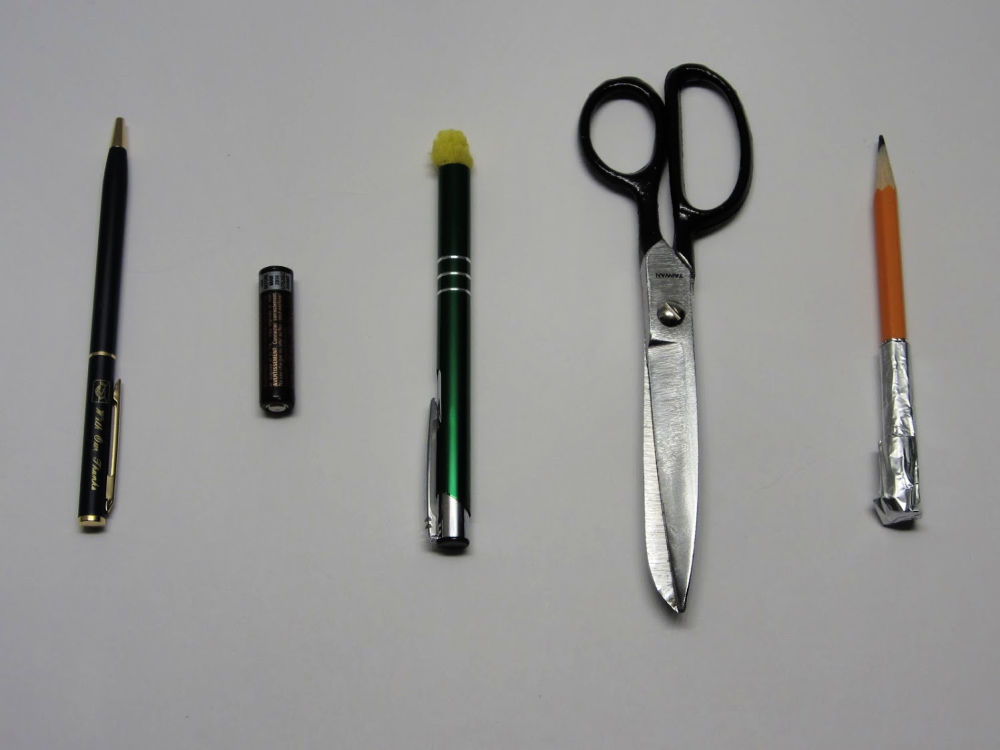 Learn here so many different ways to make a gorgeous stylus. It will spice up the everyday video game-playing fun, and you can make a quick one using an old ballpoint and some sponge. The idea here is just to give a sponge tip to your ballpoint so it will work best for the glass top of your iPhone. makezine
3. Make Your Own Homemade Stylus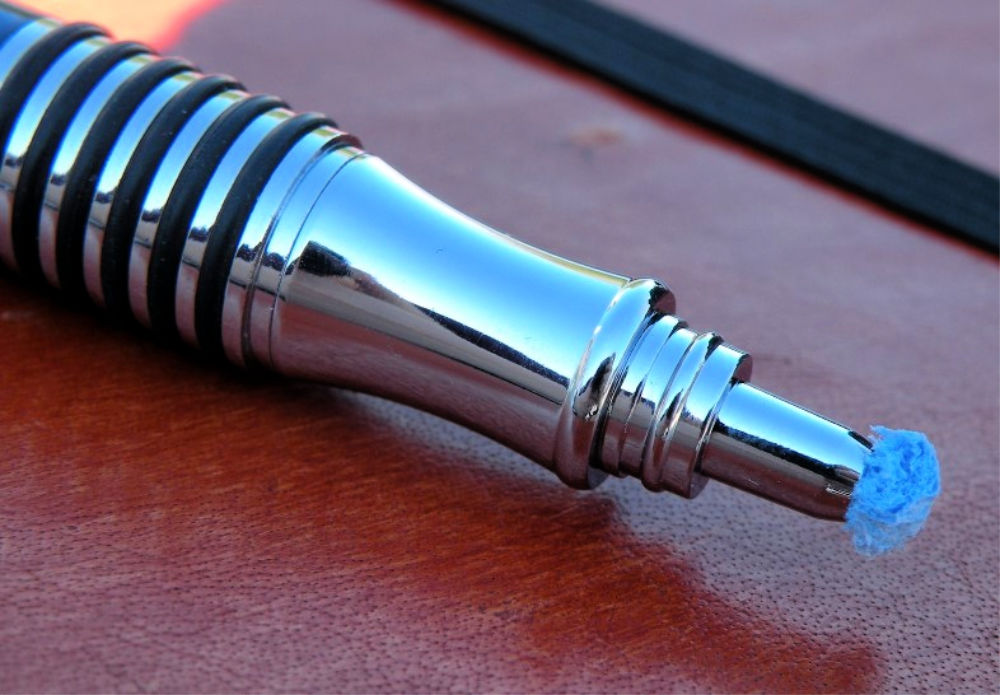 One more digital gift to give your loving phone friends, a lovely handmade stylus that will double up the fun of playing video games. Also write custom notes and messages on the phones. Here you need a ballpoint pen, silver foil, cotton swab, and a drop of water to make it. slashdigit
4. How to Make a Stylus Using Any Pen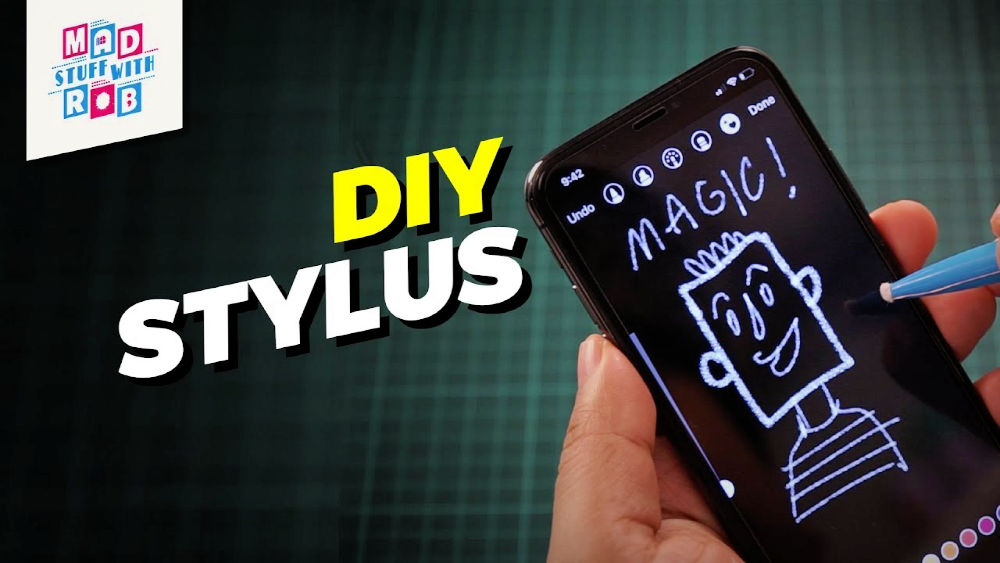 Don't waste your old pens, just put them to new good uses and make a cool stylus for your phone. Make this stylus using an old pen, an old piece of wire, and some water-dipped cotton ball. This electrically charged stylish will work great on any touch screen of your mobile. youtube
5. Simple DIY Stylus
Use an old slim metal tube piece and then just cut a q-tip head and fix in this tube to make a quick stylus for your iPhone or for any touch mobile. This will help make it super easy to operate your touch screen. And will add too much fun too to play games and to use other writing features of your mobile. youtube
6. Easy DIY iPad Stylus Pen
Another great digital gadget hack, a cool DIY iPad Stylus pen, will make a divine gift to a mobile user. Time to operate your mobile phone screen without making it dirty, actually using this iPad stylus. Grab and old ballpoint, aluminum foil, and a q-tip to make this lovely stylus for your phone. youtube
7. Homemade Stylus Pen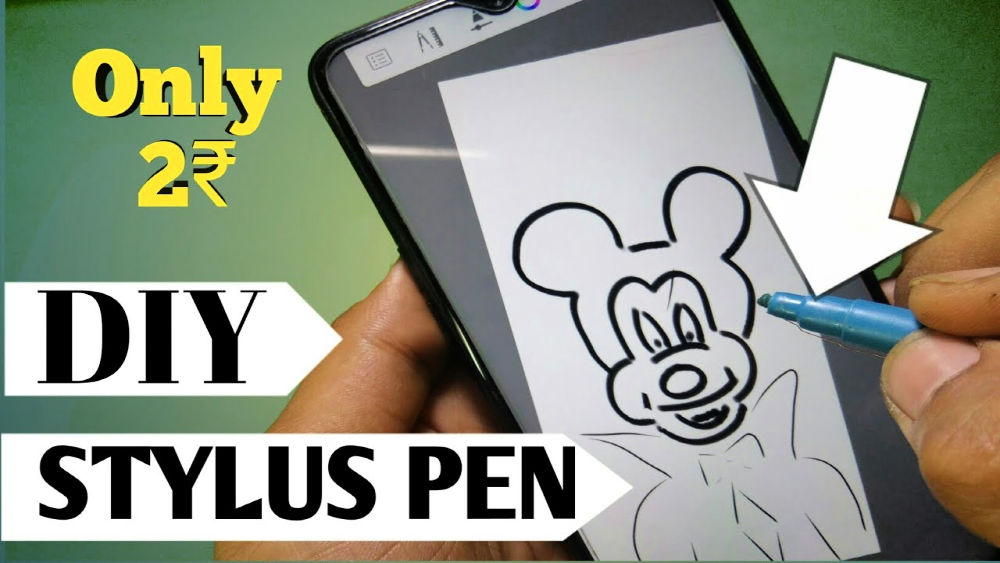 Get rid of sketch pens that are working no more. Just make your own lovely stylus at home that will spice up your mobile signature, sketching, and operating game for sure. Make this stylus using an old pen, and this will work fine for mobile signature-ing and play video games too. Details here youtube
8. Touch Screen Pen for all Phones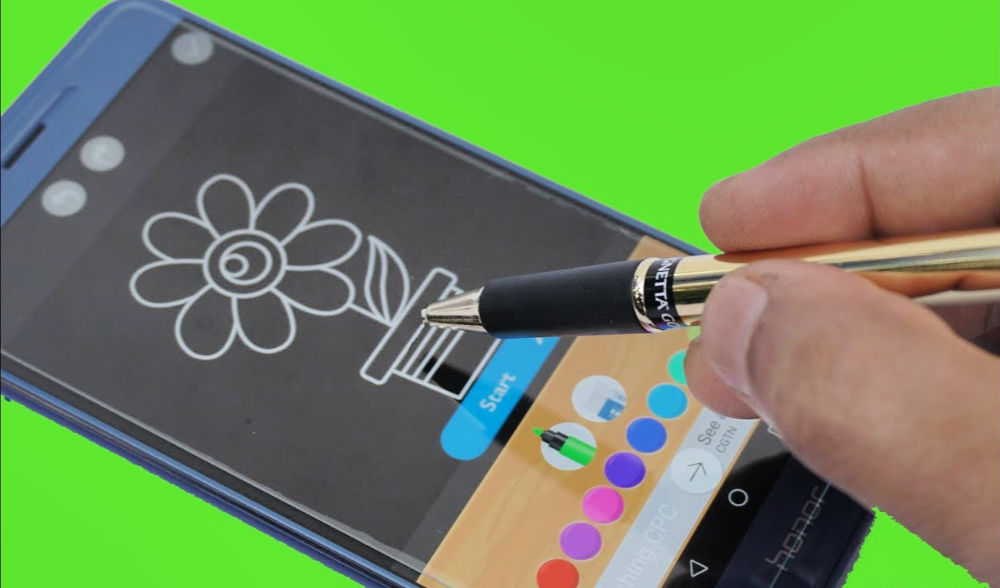 Make this touch screen stylus for your phones using the old pens with the metallic body. You will love the way they will serve, and they will make quick digital gadget gifts too. Just take your pen into pieces and remove the writing tip, now fix the new water-dipped cotton tip and get a touch screen for your phone. youtube
9. Make DIY Stylus for Android At Home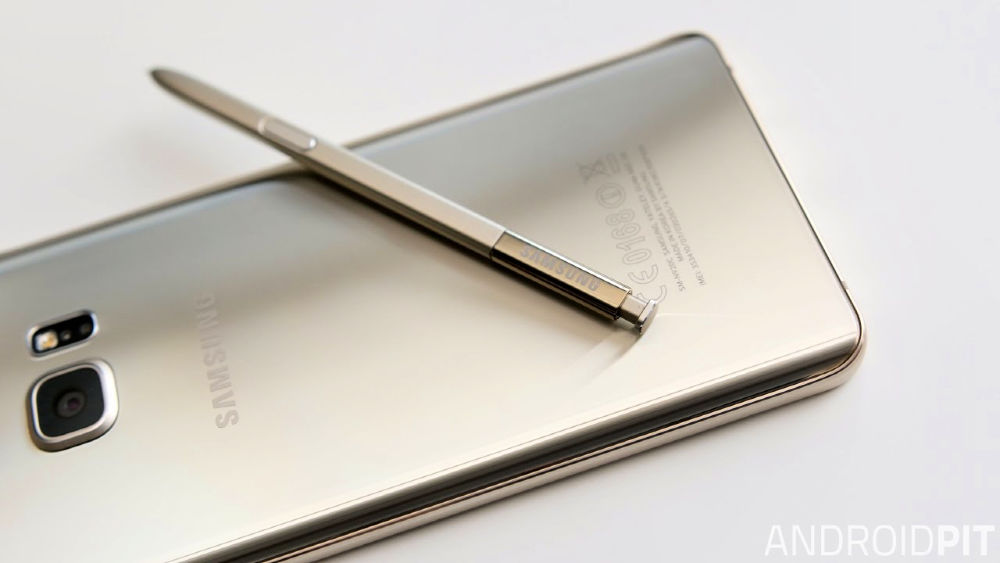 Using a stylus just adds a lot more fun and accuracy to operate your phone. Moreover, it also allows you to operate your mobile phones with scratches that often come due to finger using. So, make a cool stylus at home using an old pen, silver foil, q tip, super glue, earbud, little water, and your brain. Details here youtube
10. Capacitive Styluses for Drawing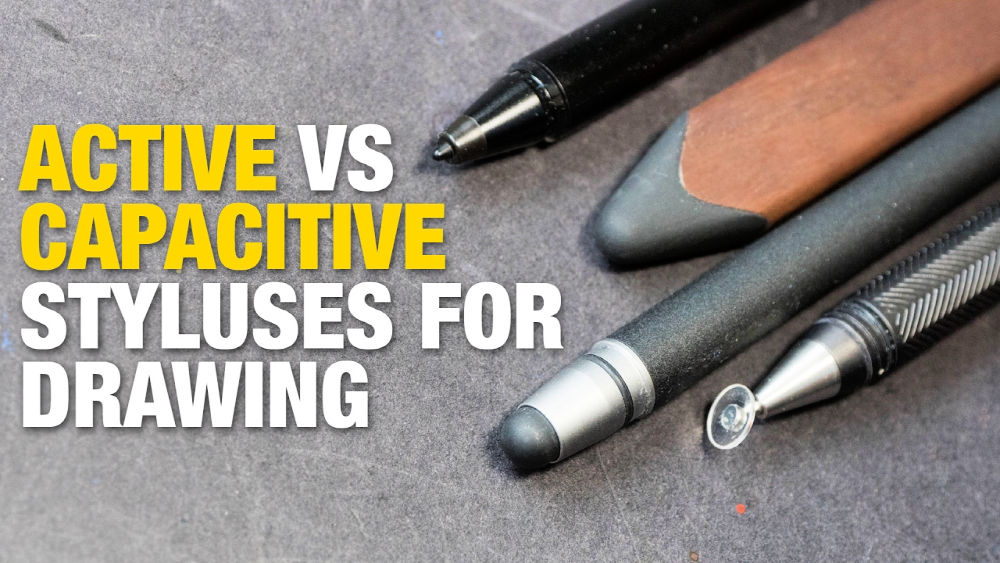 Do you love to draw custom sketching on your phone? Then do make this lovely stylus that will make it accurate to draw custom letters and shapes on your touch screen with making scratches. All you need the inexpensive old pens that you can add up with tips made of cotton and q-tips to make a stylus. youtube
Conclusion:
It ends with a big disappointment when you find it tough to touch the small buttons on the iPhone touch screen. It also makes your mood off when it becomes challenging to select the custom text or number in the text using your fingers. So, a stylus comes for a great rescue, and these DIY stylus ideas will work great like the market-bought ones and will be cost-efficient to make at home.
Just don't end your old ballpoints and pens to dumpsters, upcycle them to make these DIY stylus that will be the best tech gadget gifts to make quickly for the friends. So, these easy homemade stylus will be a budget-friendly gift idea too.
Related DIY Ideas: