Adorn your accessories and clothing items more with these easy to make DIY patches that are simply mind-blowing. You will love the tricks that professionals use to make adorable DIY patches. See how inexpensive it can be to make patch, and there are tons of different ways to make a patch. You will get here step-by-step instructions, diagrams, and visual tutorials to make a patch using your embroidery skills, sewing skills, drawing skills, and painting skills. Furthermore, the list will share lots of No-Sew DIY patch projects, that will work up super quickly. Browse this collection of these 20 easy to make DIY Patches that will be the coolest addition to your clothes, jeans, hats, and other items for a personal style statement. Wearing jackets with your favorite art featured can be the best way to dress cool.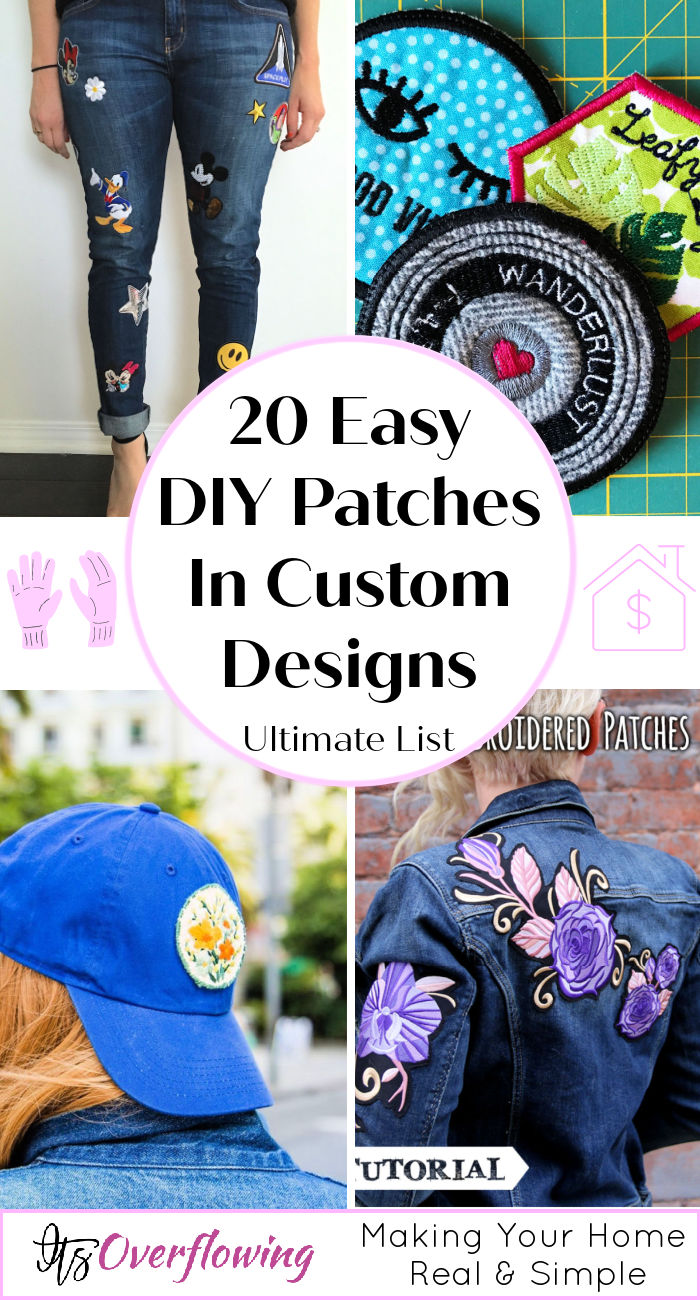 Most of these DIY patches involve using embroidery skills. Just trace your design using a template or a marker and then just embroider it using the embroidery floss in the decided colors. Next, cut out your embroidered designs and layer them up with interfacing or with a felt backing and then simply sew on your favorite items of clothing. The list will share all the tricks about how to make a patch using a Cricut machine, an embroidery machine, and also using Heat N Bond. You will surely be a patch making expert after looking through all these DIY patches design and projects, will surely wow you with the amazing crafting talent.
1. 3 Ways To Make Your Own Patches
If you are new to patching making, then learn here to 3 different ways to make a cool patch for your accessories like backpacks, handbags, t-shirts, and jackets. Use the peel n stick fabric fuse, inkjet printer, and your embroidery skills to make custom patches. Mix also your handmade patches with market bought stuff for amazing patch achievements. mesewcrazy
2. Turn Your Embroidery Art Into a Patch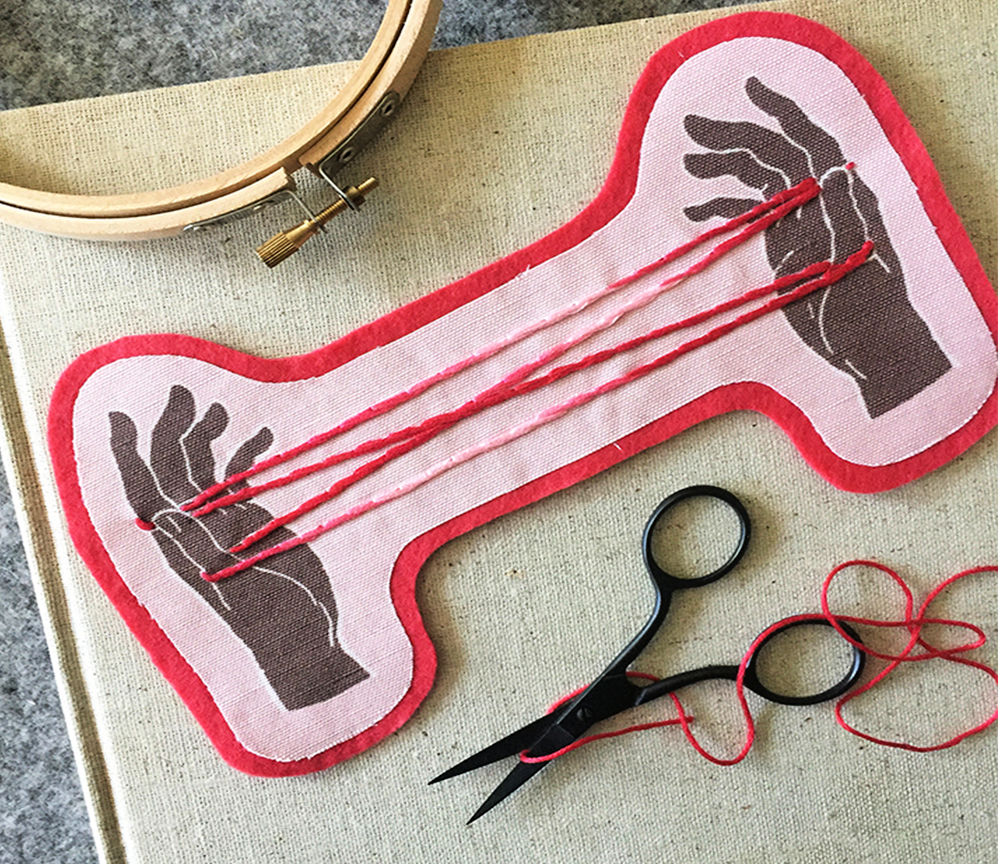 Get here the free instructions about how to make a patch out of your embroidery art. Just stretch tight a linen-cotton fat quarter in an embroidery hoop and then do your favorite art embroidery on it. Cut your embroidered art out, layer it up with fusible interfacing, and then with felt and use as a patch. spoonflow
3. How to Make Embroidered Patches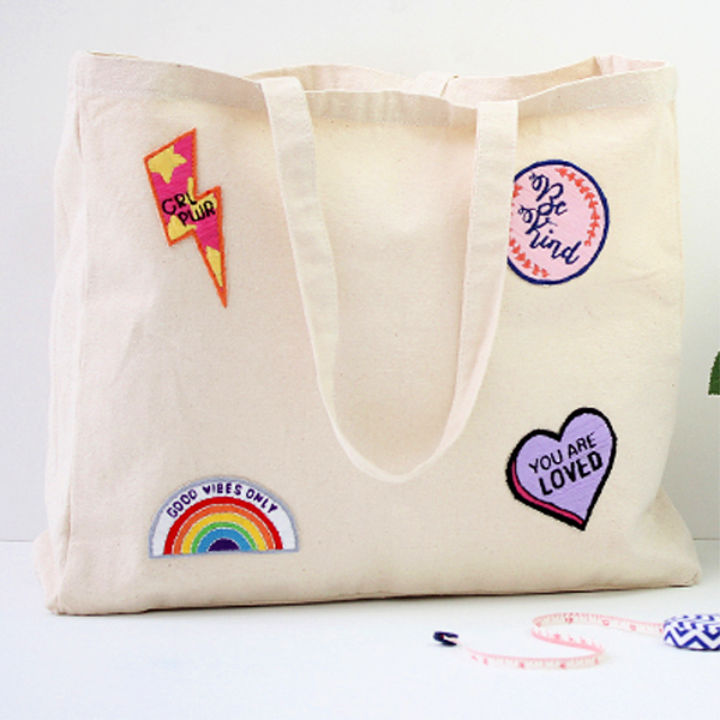 Get here the hack about how to adorn a fabric bag using the custom handmade patches. Use the custom templates to embroider the exact art on the fabric stretched in the embroidery hoop. Use the bright embroidery floss pack, natural fabric or calico, ultra Hold Heat N Bond, and canvas tote bag for this project. hobbycra
4. Turn Hand-Stitched Embroidery into a Patch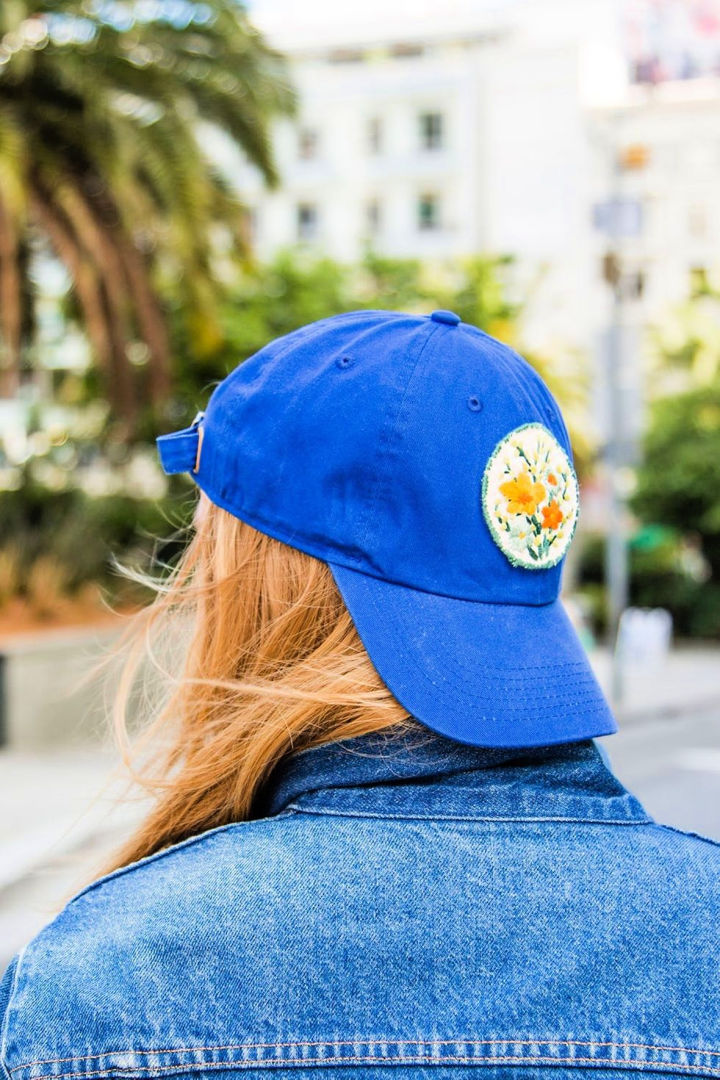 Are you good at embroidery? Then you will be too good at making your own patches too. Just get the plan here about how to turn your hand-stitched embroidery into a cool patch. Here you need your hand-stitched embroidery, 4×4 muslin or canvas, Heat N Bond, embroidery hoop, and parchment paper for this project. brit co
5. Create Your Own Patches
Patches mean custom logos and art or a mix of both to add to your accessories and clothing for a personal style statement. Get here the easy hack to build your own custom patches quickly. This project involves using the Cricut, Magical Rainbow HTV and Coral Marble HTV, easy press 6×6, pressing mat, and Heat N Bond. sewwhata
6. DIY Embroidered Patches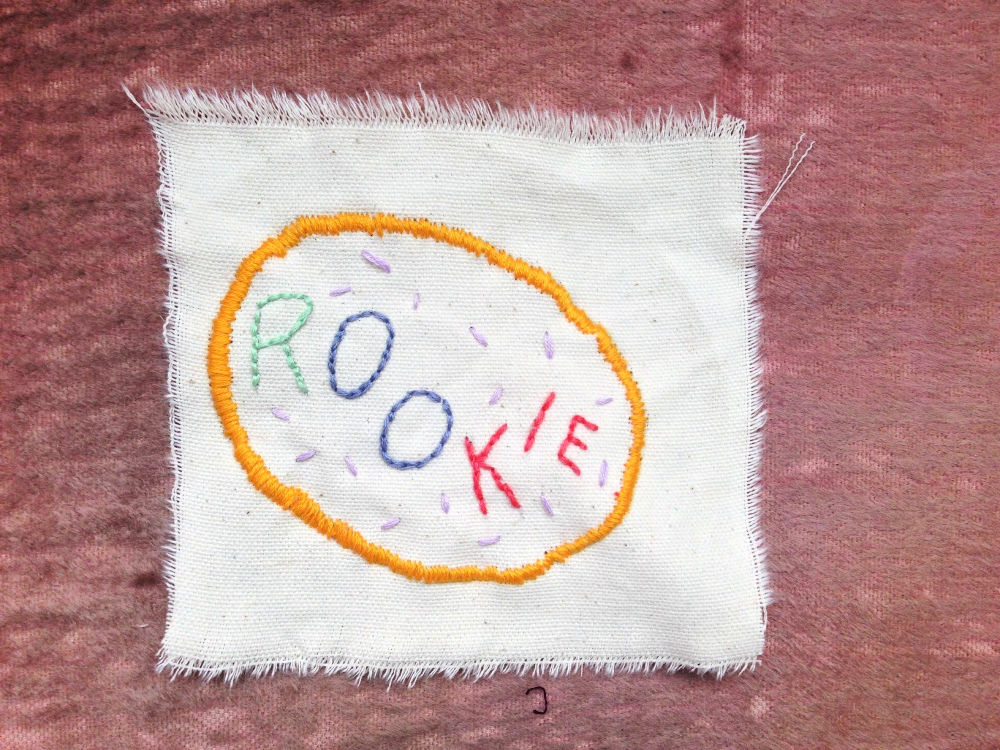 Get here free instructions about how to make the embroidered patches quickly. Just stretch the canvas fabric in the embroidery hoop and draw your favorite design with a pencil. Now, choose the embroidery floss in your favorite colors to stitch your design in place. Cut the patch out and sew on your clothes. rookiema
7. DIY Embroidered PatchesS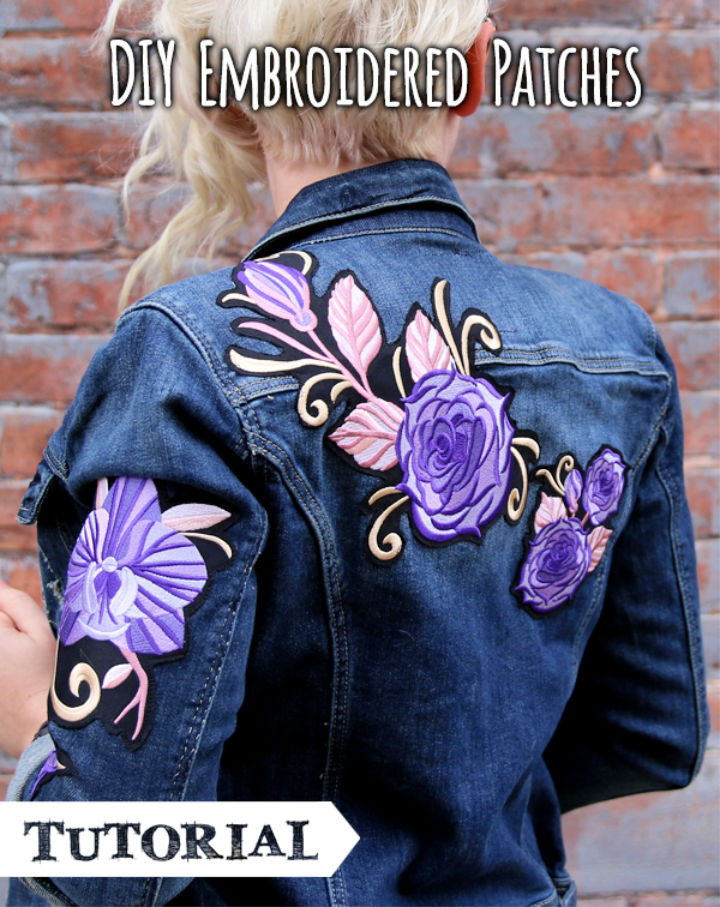 Turn your embroidery art in a one-of-a-kind iron-on patch using this free DIY patch idea. Make these embroidered patches using your favorite embroidered designs, medium weight cutaway stabilizer, temporary spray adhesive, canvas or twill fabric, fusible web, fabric tac glue, and iron. urbanthr
8. DIY Photo Tie Patches for Father's Day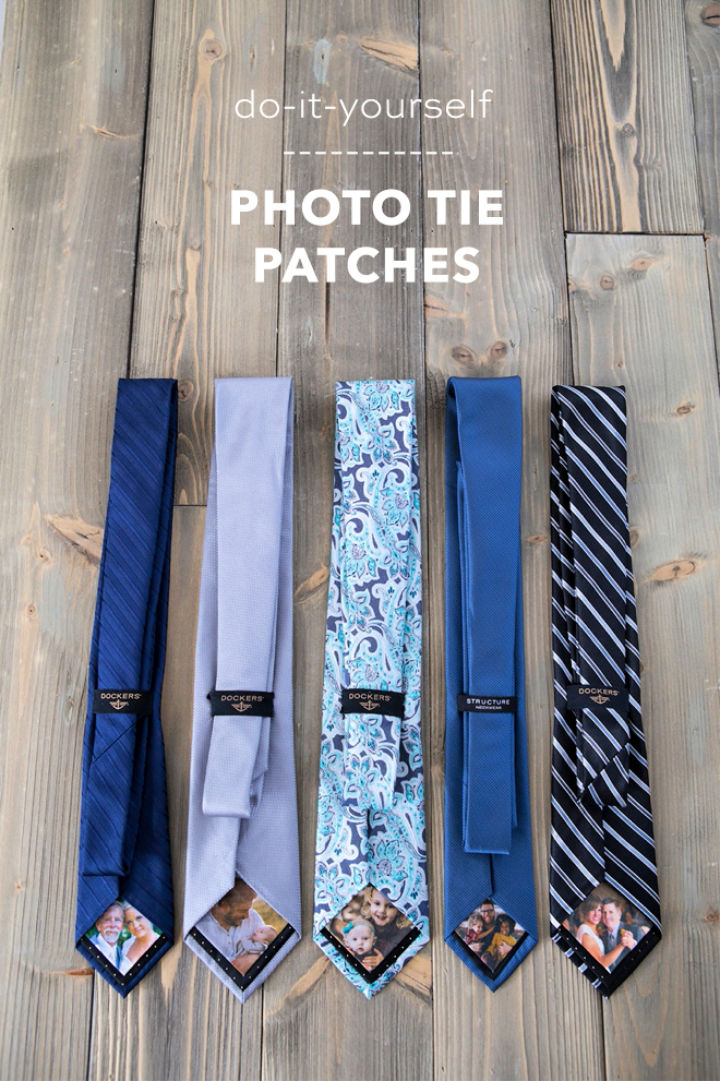 Sorting out the best gifts for Father's Day? Then do please your dad with these photo tie patches gifts, will surely raise you in your father's eyes. Here you a need a tie, canon all-in-one crafting printer, iron-on transfer paper, small piece of white fabric, 4" square gift box, and liquid stitch fabric glue etc. to make these photo tie patches. something
9. Handmade Embroidery Patches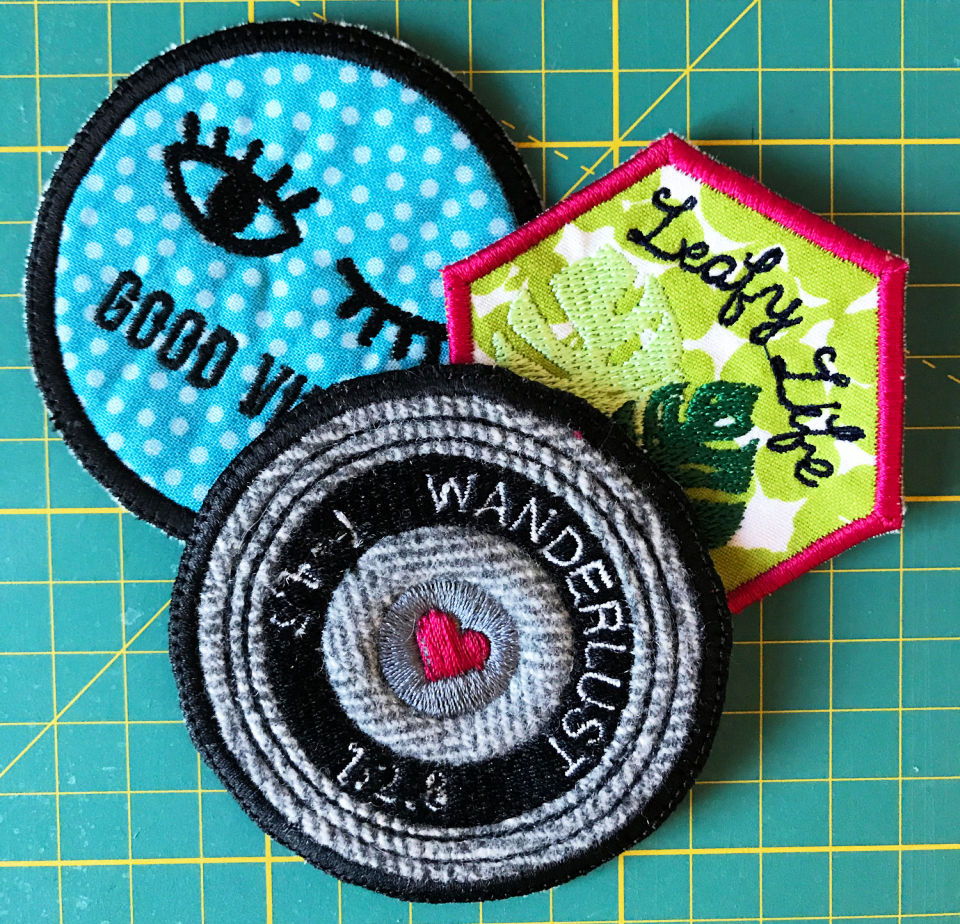 All secrets for making professional style patches have finally been revealed here. The project involves loading your embroidery design in the EverSewn Hero embroidery machine to embroider your design on your favorite fabric. Further, you need iron-on bonding film, spray adhesive, and fusible interfacing. eversewn
10. DIY Embroidered Merit Patch
Grab the professional instructions here about how to make an embroidered merit patch. This project will allow you to make the round patches and of any shape quickly. This project is to do again with an embroidery machine. All you need to do is to load your design. Details here weallsew
11. Heart-Shaped Elbow and Knee Patches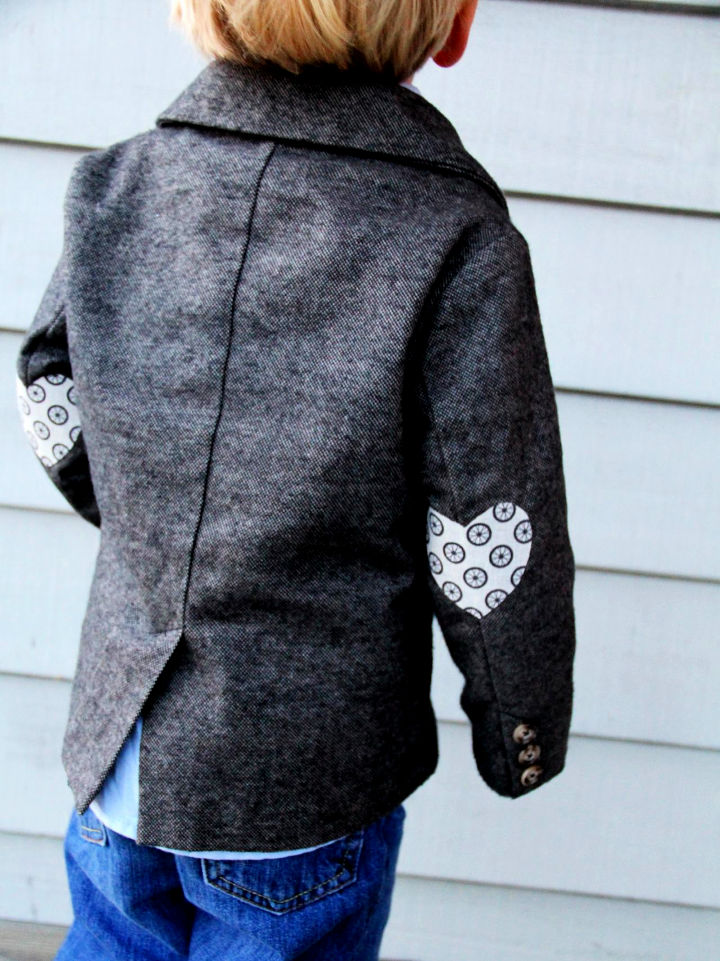 Bring a cool love decor statement to your clothing items by adding a heart-shape elbow patch. You will get the easiest every guide here about how to design and add an elbow patch on your clothing. Here all you need a fat quarter, an iron-on adhesive, and iron to make this heart-shaped patch. diynetwork
12. DIY Patches for Jeans
Willing to make some funky jeans at home by adding some cool patches? Get the pro tips for making the best patches for your jeans. Here you need a mix of patches of your favorite characters, additional character descriptor patches, hand-iron, thin cloth fabric, and a pair of jeans. Details here style disn
13. No-Sew Heart Elbow Patches
Gain a glamorous love personality by adding heart elbow patches to your coats and t-shirts. No matter if you don't love to sew, get the instructions here about how to go with a no-sew way to add a heart elbow patch. Grab the felt in red color, paper glue, paint markers to do this no-sew heart elbow patch project. anightowl
14. DIY Jacket Patches
It is cool to wear your clothing with your favorite art and letters mounted on. This is all possible using the patches. So learn here how to make lovely patches to adorn your jackets. Here you need heavy-duty fabric adhesive sheets, assorted patches and appliques, heat gun, and permanent fabric glue. Details here craftychi
15. Homemade Embroidered Patches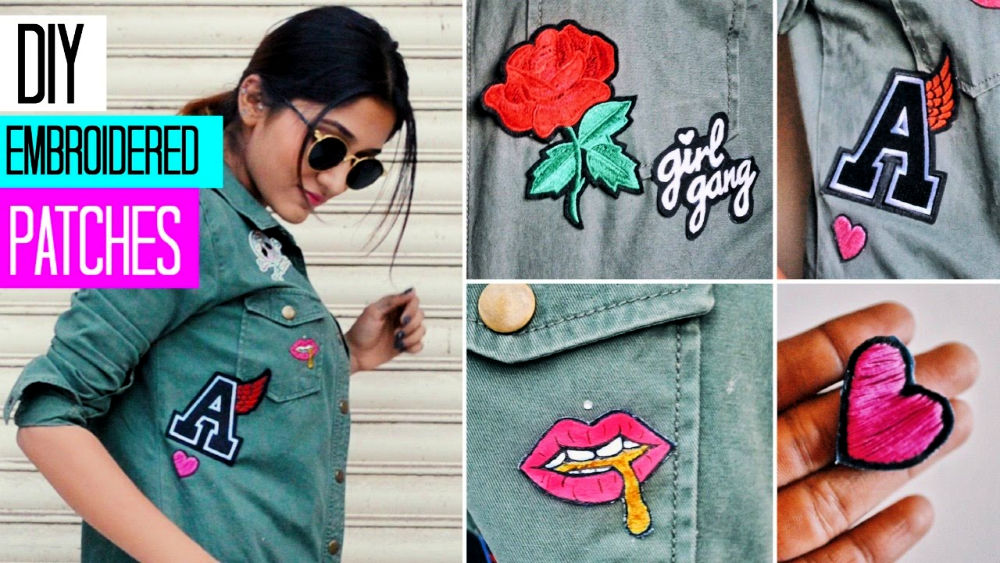 Get the video instructions here about how to make embroidered patches for clothing in 3 different ways. First, draw your design, fill with paint, and embroidery with matching embroidery floss. 2nd way is to draw your designs, fill them up with paint, and then cut out. The final way would be to use pre-embroidered iron-on patches. youtube
16. Funky Patch Dress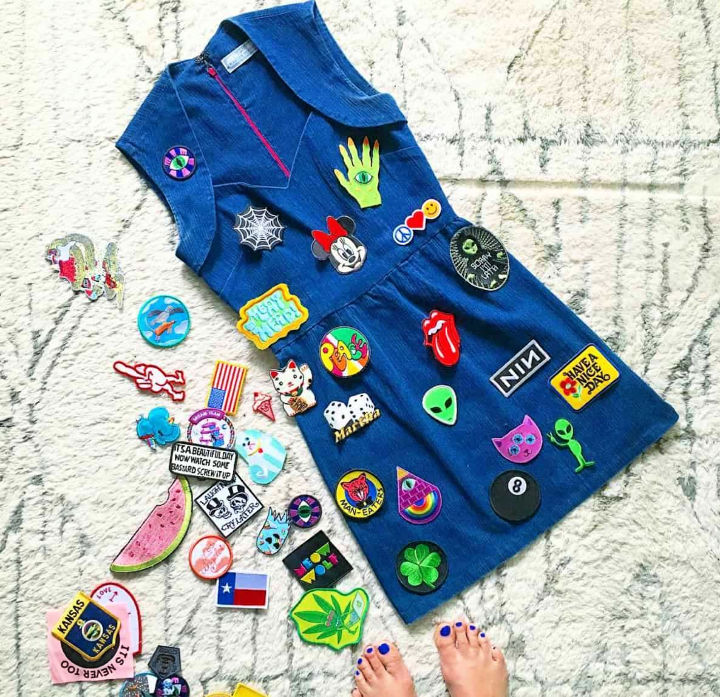 Take your fabric patch game to the next level and design funky dress using the patches. Grab a sleeveless dress and adorn it more by adding lots of colorful and enchanting patches and then gift it to someone special obsessed with the fancy dresses. A super cool DIY patch idea. theartgor
17. Hand Stamped Fabric Patches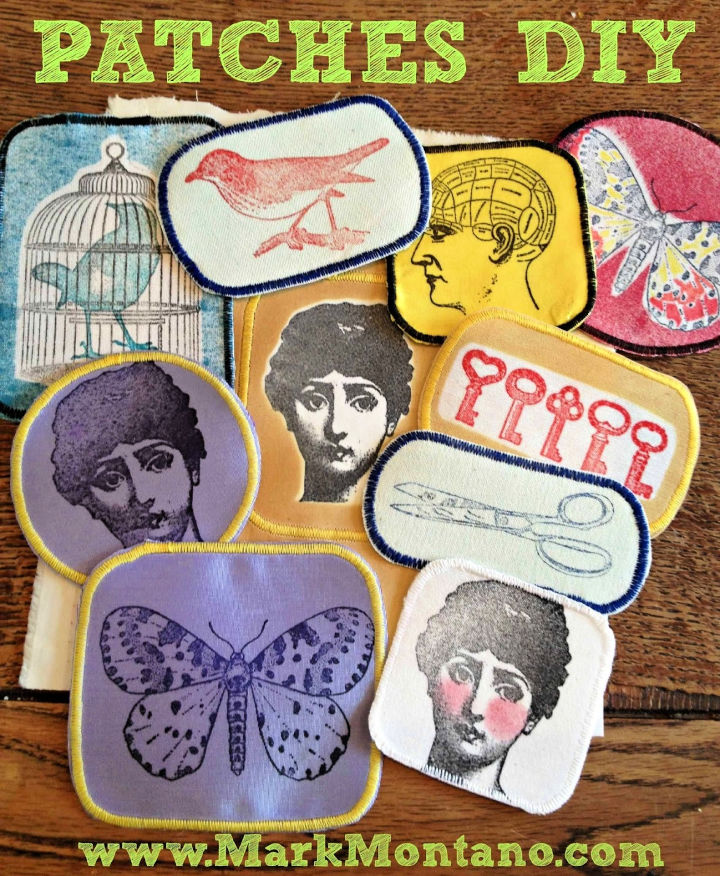 One more amazing DIY Patch Hack here that involves using the rubber stamps for quick stamp making. Just stamp your design on a piece of thick cotton fabric, use interfacing if using a thin fabric. Fill the stamped art with your own favorite paint, and then sew a line around it. cut it out, and you are done. youtube
18. Patches Using Things You Already Have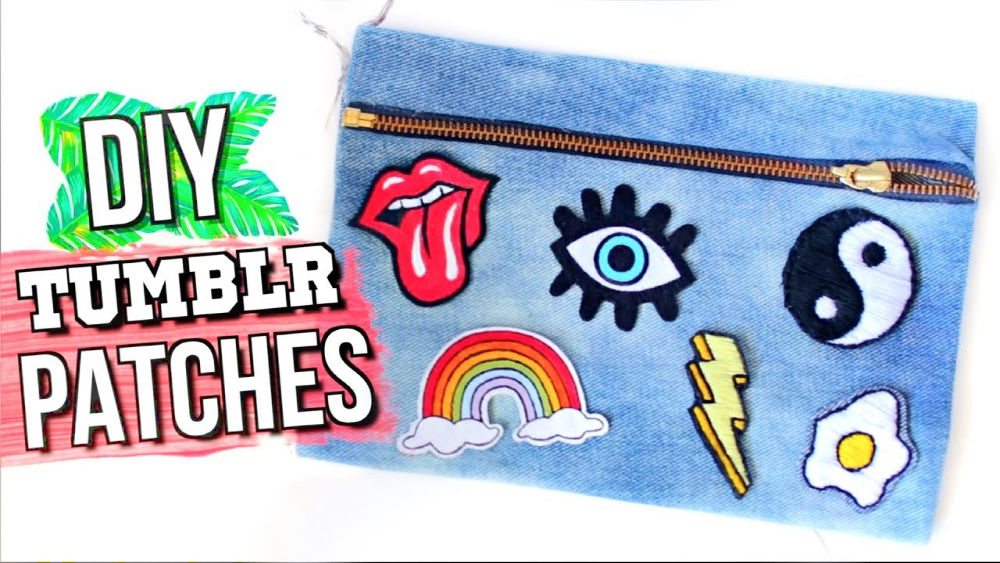 Get here the free video guides about making patches using both the no-sew patch making technique and the traditional embroidering method. Draw your design on a hard fabric like on denim to make no-sew patches. After you complete drawing, fill fabric paint in them and cut out your design. youtube
19. How to Hand Make a Patch
A great trick has been played here to make a lovely patch, inspired by a pizza slice. The idea is to get a pattern image that you can trace on the fabric using a light source. Next, stretch your fabric in embroider hoop and start hand embroidering the design. Details here youtube
20. How to Make Patches
Get here the video guides about how to make flawless patching without using an embroidery machine and higher embroidery skills. Just the canvas, patch templates, Heat N Bond, some fabric paint, and embroidery floss, to start making these patches like a pro. Details here youtube
Conclusion:
Are you on a mission to personalize your fashion? Then you must go with these now sew DIY patches that involve making lovely and colorful homemade patches inspired by different characters with additional descriptive notes and letters. You can make a patch of everything that is in your mind or imagination. Make custom patches, including custom sayings and notes, will make your clothing speak. Along with adding a personal logo or monogram, these patches will be a smart way too to add colors to your items of clothing.
Related DIY Projects