Dog collar keeps your dog safe and trusting in many ways. Prevent losing your pups and dogs with these 15 easy DIY dog collar ideas that may come with a custom name tag too for quick identification of your dog. Give your dogs a reward of their never-ending loyalty by creating these collars. They will bring tons of fashion to your dogs too. Moreover, accomplish your mission of your accessorizing your dog by making coolest collars. The purpose of a dog collar is also to easily rope your dog so it will be safe and will make other people safe from your dog.
Explore these 15 DIY dog collar designs and see a huge array of designs to get impressed with. From using scrap fabric to paracord to leather, use all from making a dog collar like a pro. Furthermore, these ideas involve amazing DIY dog collar makeovers, too, helping you fancy up these accessories more.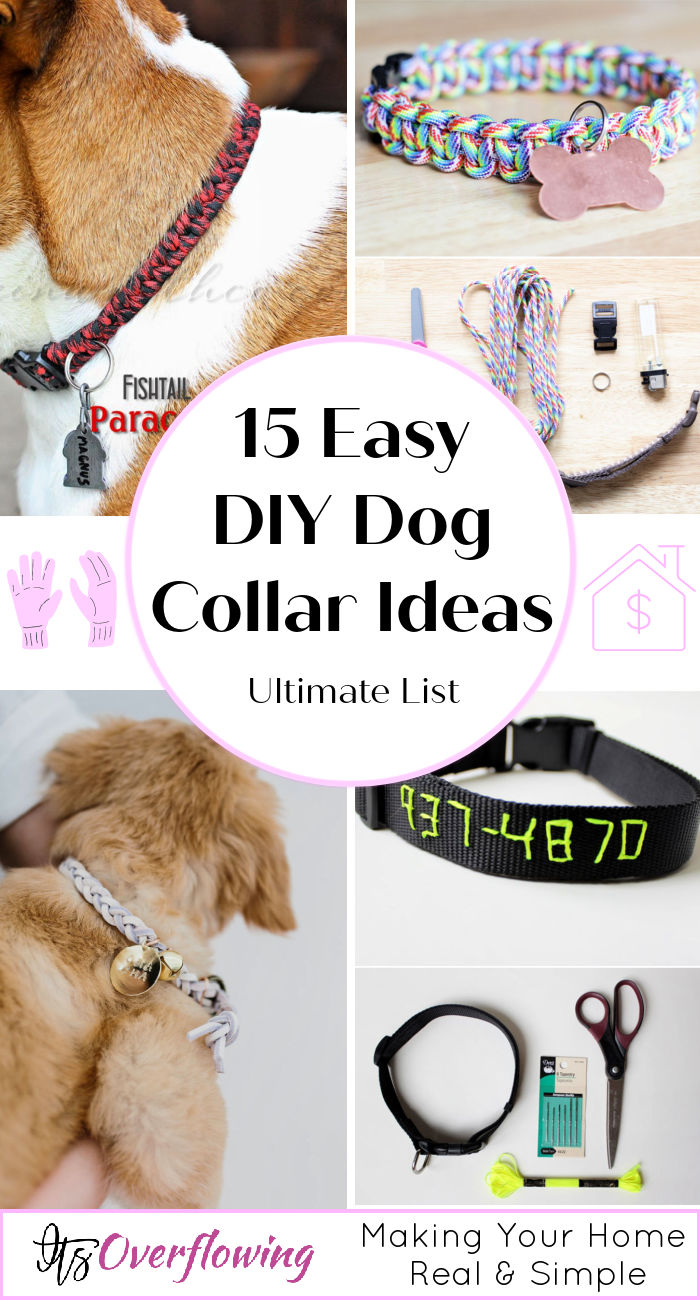 Making a dog collar with paracord is the cheapest way to get the most durable and expensive-looking dog collar. The paracord is a highly used material for the armies, and it can handle a lot of pressure, weight, and strain. So, you can braid it to make dog collars for bigger dog breeds too. Next, use the scrap fabric to sew soft dog collars. Are already having some dog collars, learn here the tips about how to update them by going through a redecorating process. Browse all these DIY dog collar patterns to see a variety of samples more, will wow you with DIY talent.
1. Adjustable Paracord Dog Collar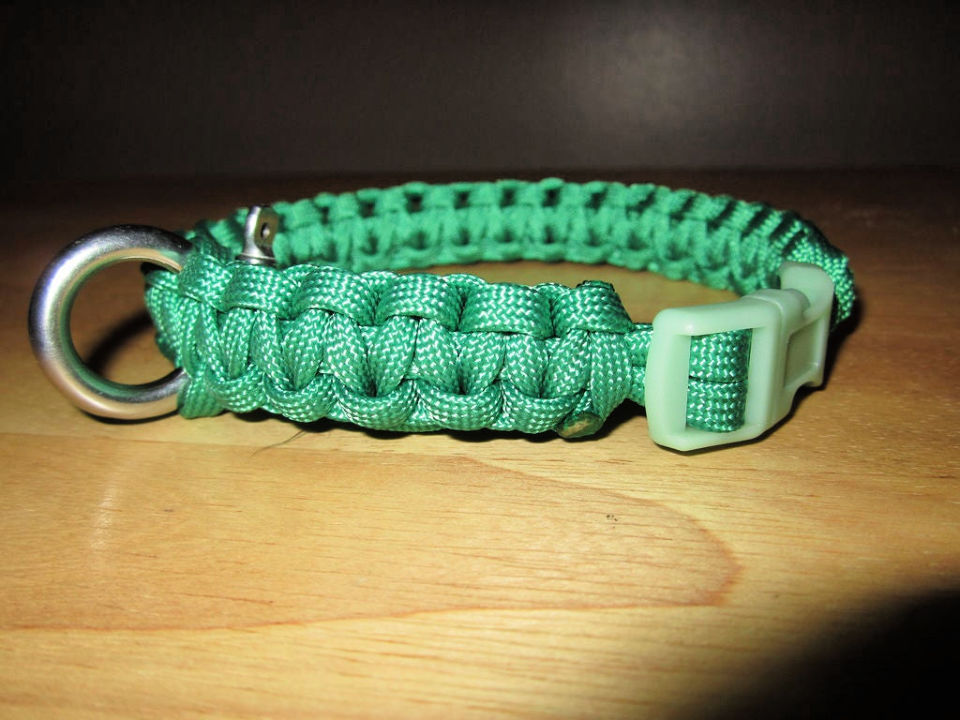 Make your dog extra comfortable with this collar, gives you the ease to tighten it up to the desired extent. It is made of paracord and hence is too durable to live for years to come. Make it using paracord, and you need to give some smart knots to paracord to whip up this dog collar. Details here instructables
2. Fishtail Paracord Dog Collar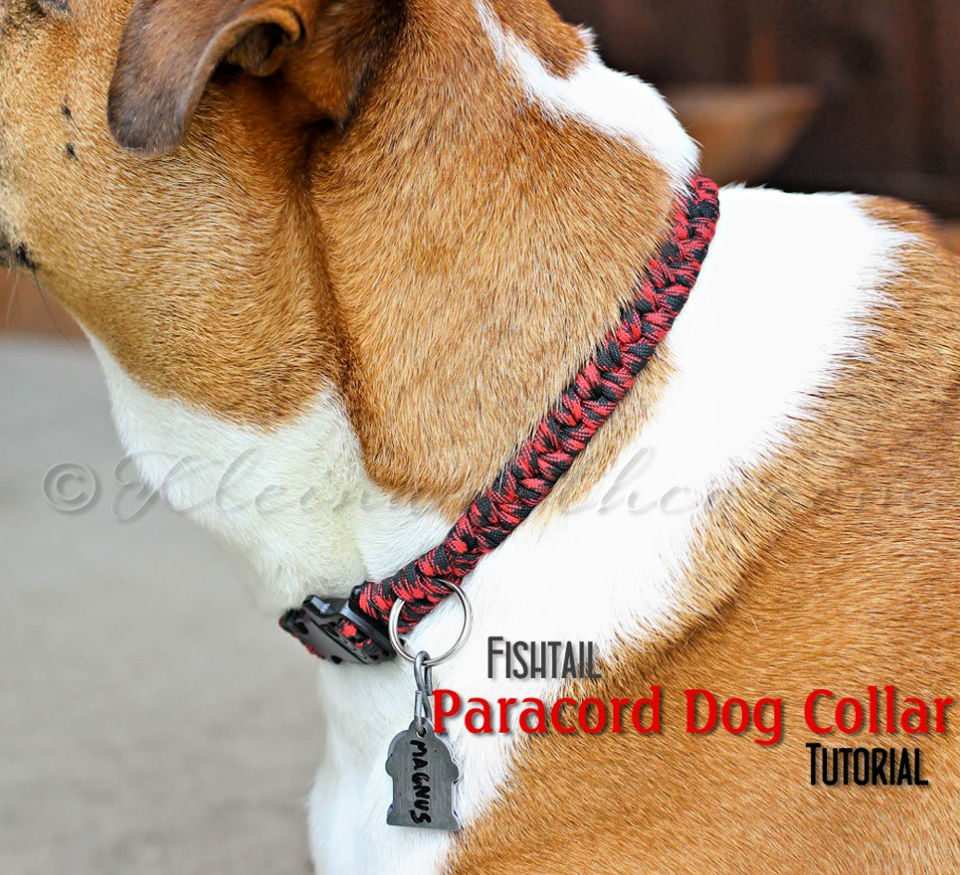 Vary the knotting style and format and give your paracord dog collar a unique texture and design pattern every time. So, this time try out this fishtail paracord dog collar that will make a great gift to a Father owing a dog on Father's Day. Make this DIY dog collar using 2 strands of paracord and a plastic clasp. Details here kleinworthco
3. How to Make a Dog Collar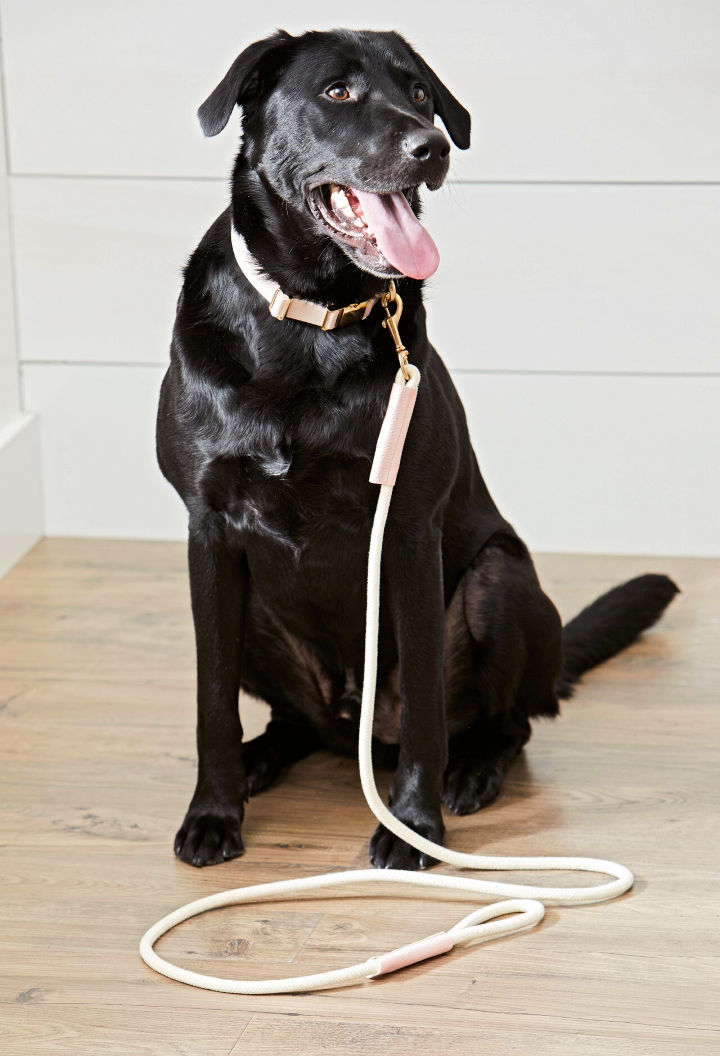 Time to DIY the very needed materials while owing a dog as a pet. Make this DIY dog collar will allow you to easily rope your dog. So, if you love to go outside with your dog, then this DIY dog collar will be a big must have to take control of your dog. You need leather ribbon, twill tape, webbing slider, releasable buckle, D-ring, fabric tape, and metal tag to make it. Details here bhg
4. Wedding Flower Dog Collar Or Leash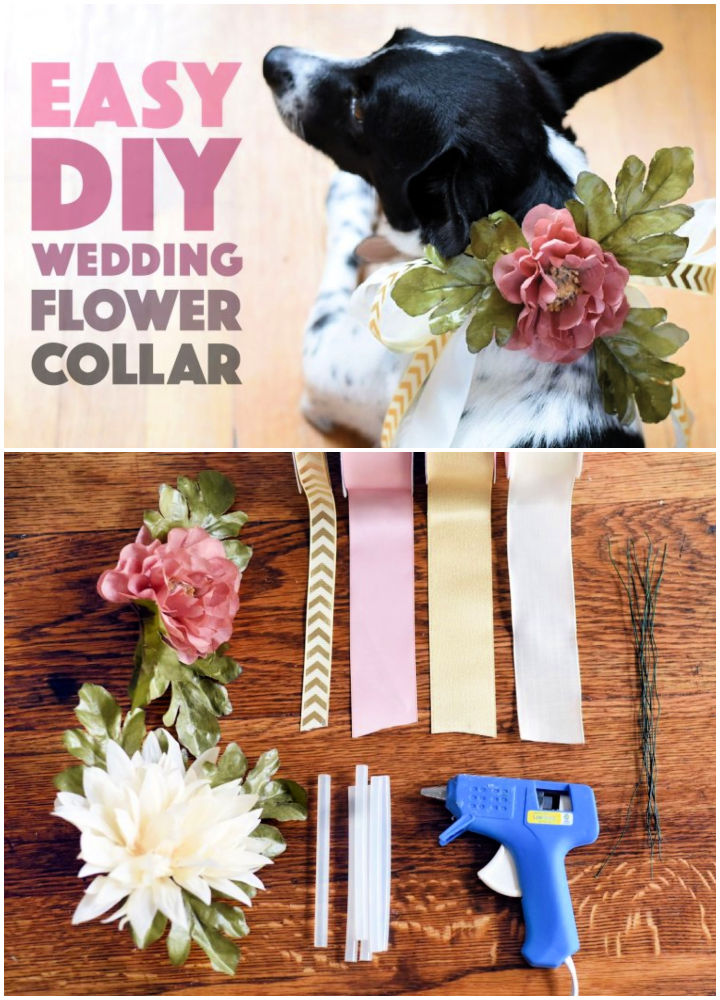 Do you have some leftover flowers after the wedding? Then time to reuse them to make super cute accessories for your dog. Fancy up your dog with this wedding flower dog collar or leash, quite inexpensive and cheap to build. Make it using faux flowers, ribbon, wire, and a glue gun. Details here thebrokedog
5. DIY Embroidered Dog Collar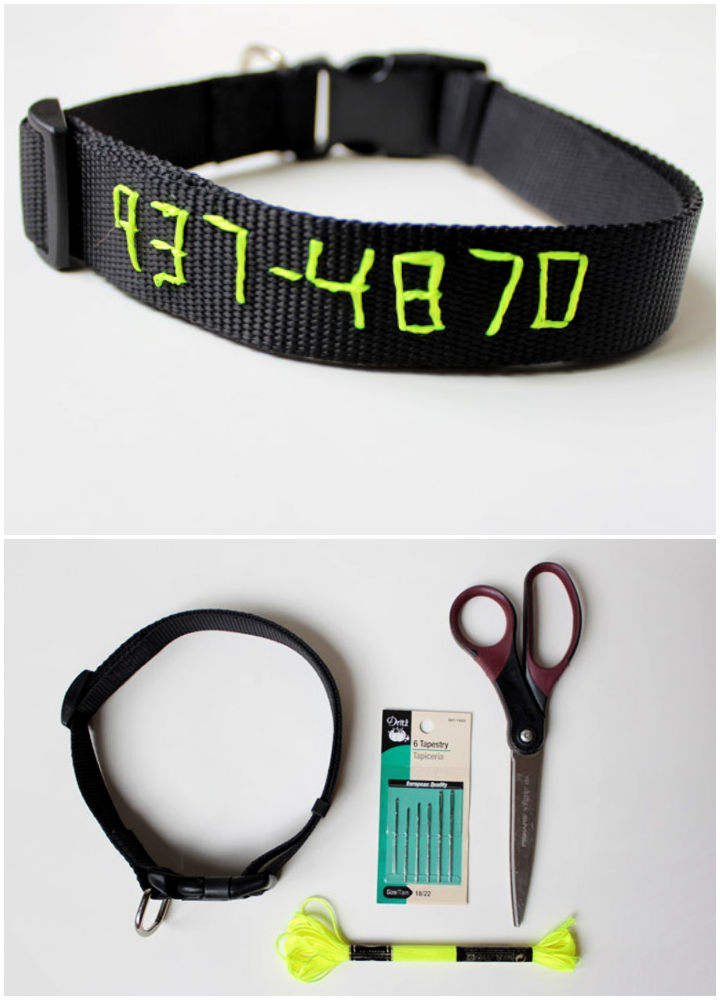 Adding a DIY dog collar to your dog will make you easily rope your dog, and this will be a smart way to prevent your puppies from getting lost for sure. So, give your dog a personal touch by making this embroidered dog collar, pretty quick to make using embroidery floss and embroidery needles. Simply, embroider your favorite name or letters on the market bought do the collar. Details here barkpost
6. Paracord Dog Collar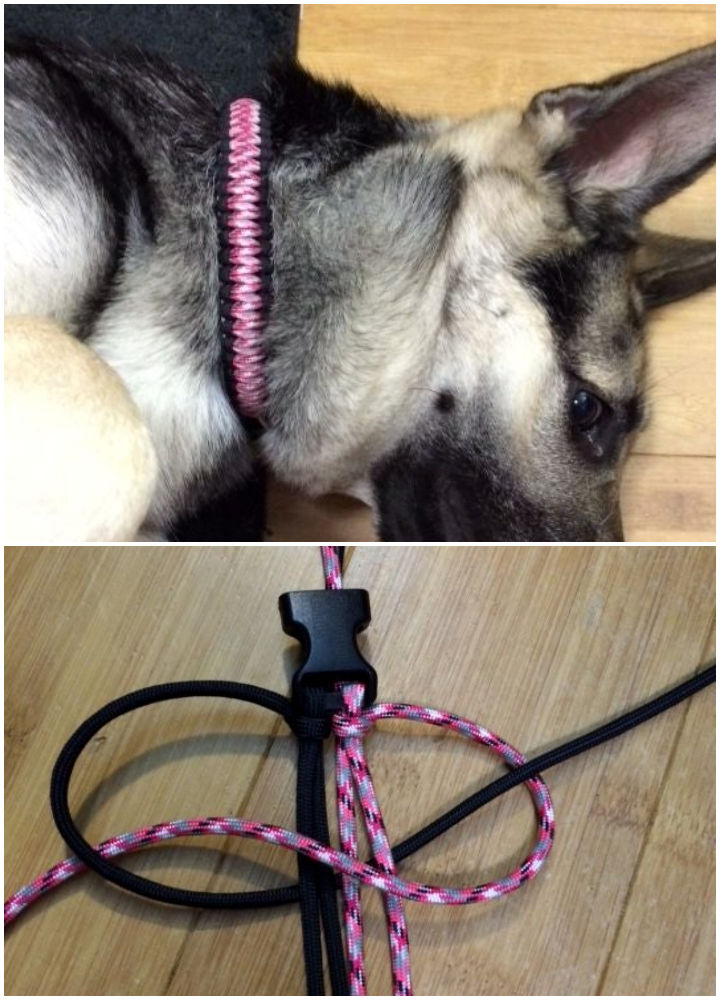 Check out here what you can do wonders with simple braids of the paracord, a durable DIY dog collar. A D-ring is attached to tie the rope. Attach the paracord to plastic bucket or clasp and then keep doing the braid to get this dog collar made. Try out paracord in your favorite colors to make it. Details here instructables
7. DIY Dog Collar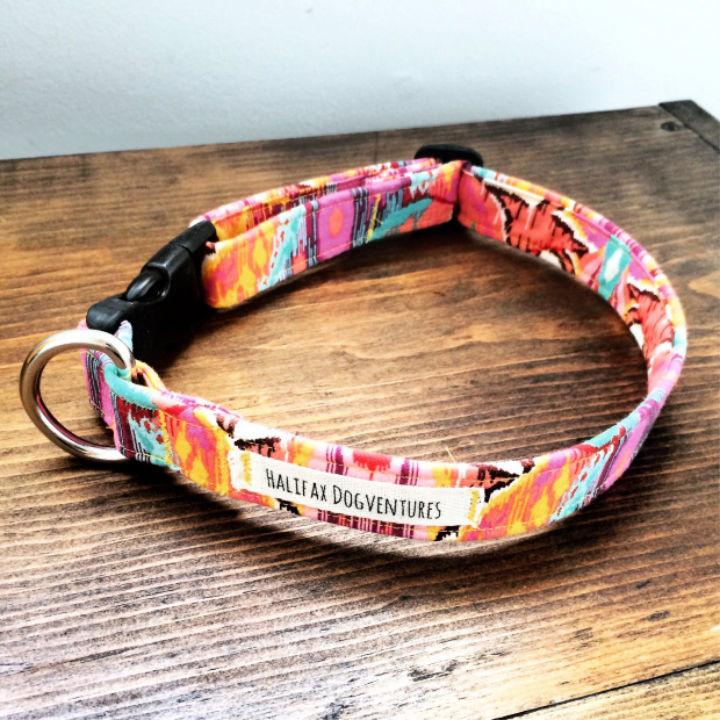 You will love having this dog collar in stock as it is super beautiful and colorful. It impresses with certain adjustable features and can be tightened to the desired extent. You need 1/2 meter of fabric, cotton webbing, coordinating thread, D-ring, parachute clip, and tri-glide clip. Use the scrap fabric too to make it. Details here halifaxdogvent
8. Making A Dog Collar
Roping the pups becomes necessary as it prevents them from getting lost. This dog collar is super soft to wear around the dog's neck and will be a pleasure to make using nylon webbing, contoured side release buckle, triglide slide, and D-ring. This dog collar is a quick sewing project. Details here countrybrook
9. How to Sew Dog Collar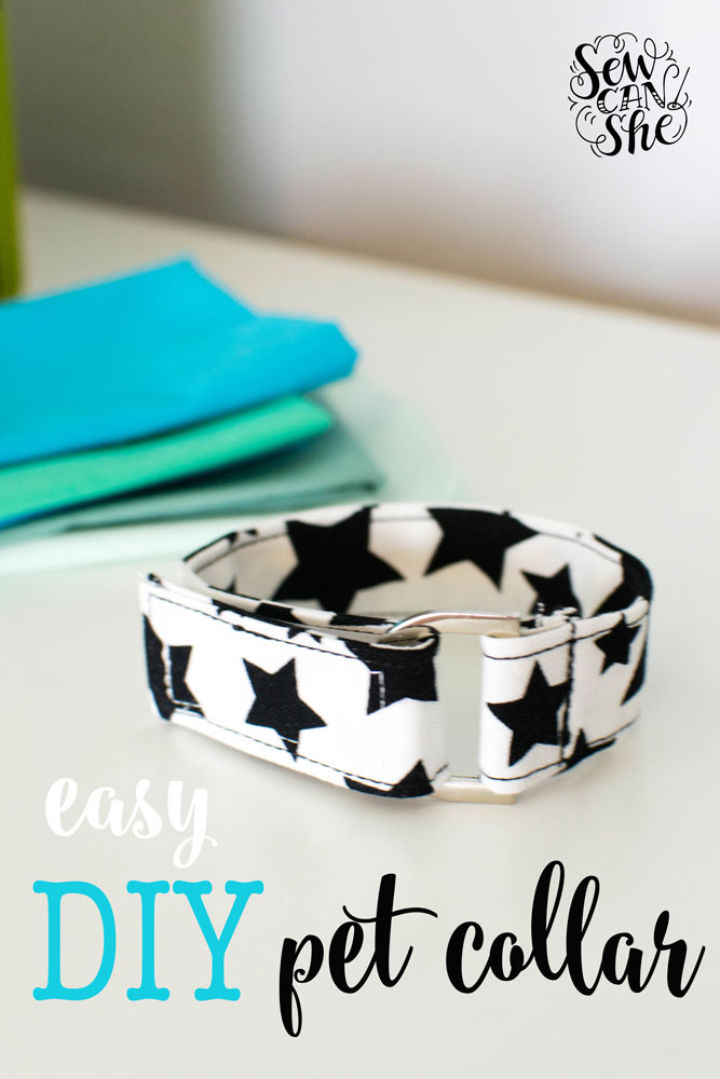 Are you an expert sewist? Then sew for your dog's comfort. The idea is to sew a lovely dog collar out of scrap fabric that you can repurpose from home too. Grab a rectangular piece of fabric with your favorite print, a 1" D-ring, 2" hook and Velcro to whip up this dog collar. This dog collar features a black stars pattern. Details here sewcanshe
10. Rainbow Paracord Dog Collar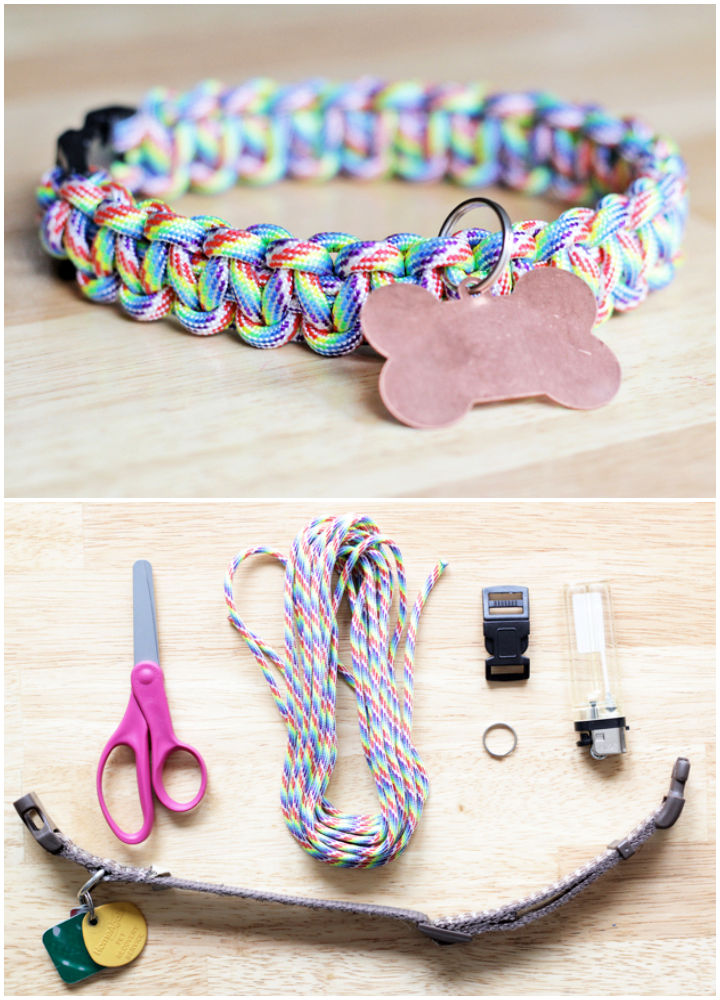 The paracord is the most used rope in the military services due to its durability. So, get busy with it to make lasting longer and durable accessories too. Take a start by making this dog collar. Knot and braid the rainbow 550 paracords to get it made. Further, you need a small key ring and side release buckle. Details here handsoccupied
11. Floral Dog Collar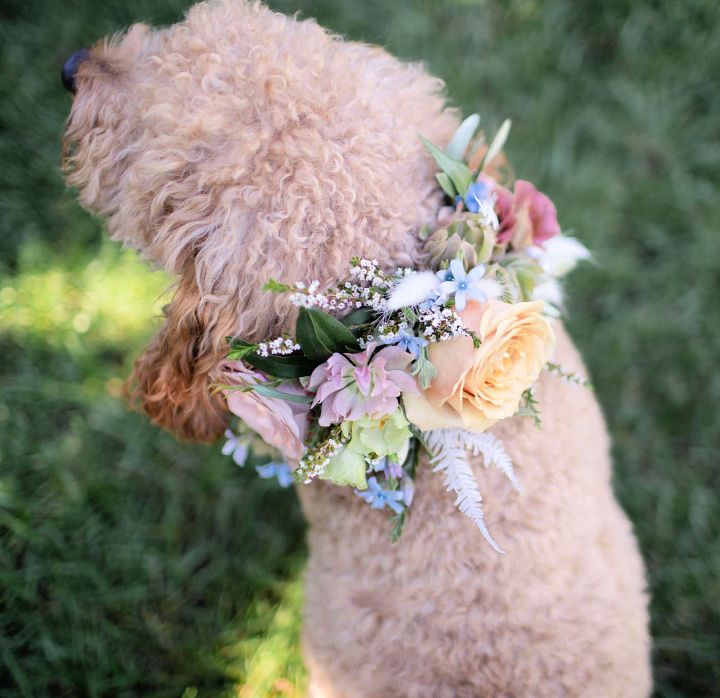 Let your dog wear the flowers around the neck by making this floral dog collar. It will add colors to your dog too. The idea is to do a decorative makeover of a dog collar you already have. Grab a dog collar, floral adhesive, and floral wire to get this dog collar made. Glue the flowers all around the collar. Details here greenwedding
12. No-Sew Pet Bandana Collars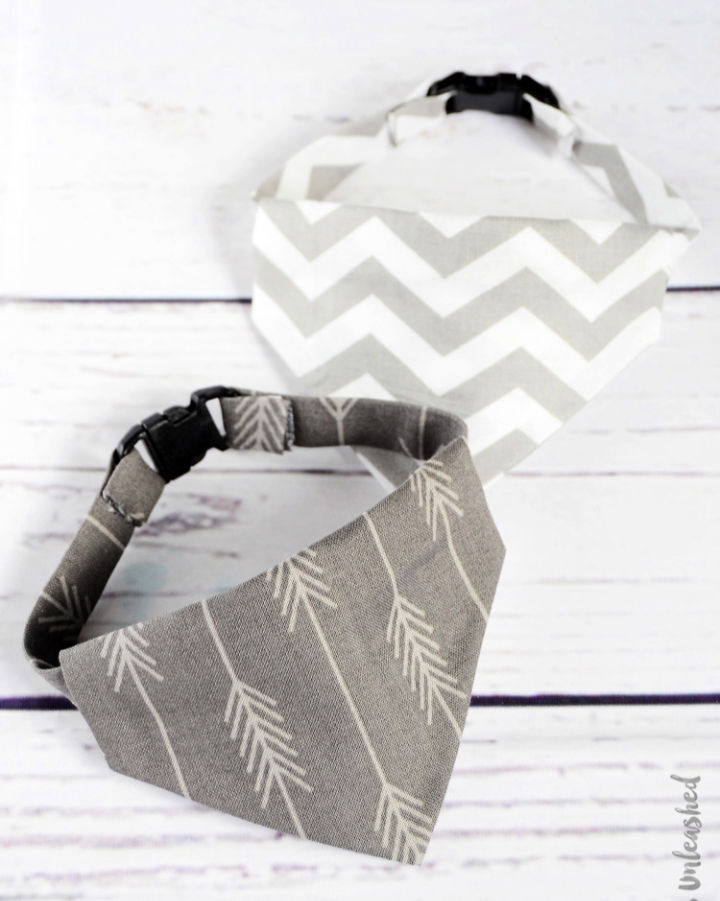 Star the obedience training of your dog with this no-sew pet bandana collar, sure to create a friendly personality of your dog. Along with bringing lots of fashion to your dog, bring now the protection also to pups using these no-sew pet bandana collars. You need fabric fat quarters, buckles, and hot glue for this project. Details here consumercrafts
13. DIY Fabric Dog Collar
The dog collars will work great to put custom identification tags and medicate information. So, get here the professional guides about how to make a lovely fabric dog collar will be soft to wear. You need a fat quarter, iron-on interfacing, a D-ring, and a buckle to build this enchanting dog collar. Details here thepointysnoot
14. Seasonal Dog Collar
Get here step by step instructions about how to make a great looking seasonal dog collar, will go nicely around the neck of your dog. You need an adjustable dog collar and some leftover fabric or other custom decorations to make this seasonal dog collar. Must add it to dog care accessory collection. Details here ribbonandbow
15. Braided Dog Collar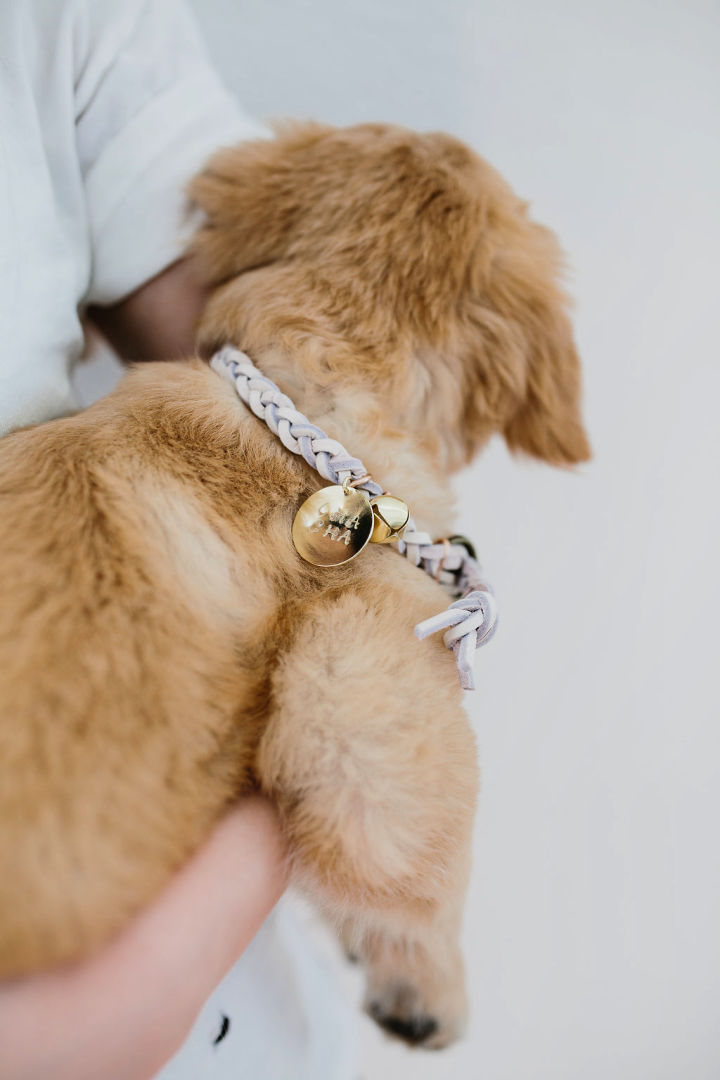 Braid the flat suede cord to create this glorious dog collar. Further, you need jump rings, a jingle bell, a stamp set, gold plated stainless steel round, tape, and small buckle to whip up this dog collar. The design is much achievable and will work up quickly. Details here theeffortlesschic
Conclusion:
Show the custom ownership of your dogs by adding custom dog collars, may come with embroidered tags, signs, and other notes you want to put on a display. They will help fasten the rope to your dogs without causing any discomfort to your dog's neck. Moreover, they will make your dog dress cool and hence will bring lots of fashion to them. So, go with these DIY dog collar ideas that will help you in every case, like in creating a beautiful dog collar inexpensively and also in redecorating a dog collar you already have. Fabric and paracord will be the best materials to do these projects.
DIY Dog Projects You Can Do At Home: