A DIY dog kennel is your way to build a safe and catchy shelter for your dog outside or inside! Perhaps in the, living room, bedroom and backyard or around the pool. A DIY dog kennel can be a great project, especially if you have a special place in your heart for stray dogs and would want to give them some shelter. Even your own dog can have a nice time out with the family in this DIY dog kennel! Keep it around the pool on a pool day or just stuff it with toys inside the house, your dog is going to love being in it. Learn how to build a dog kennel at home cheaply and easily! Just explore these 15 free DIY dog kennel plans that comes with step by step detailed instructions, materials and cut list to build a dog kennel at no cost.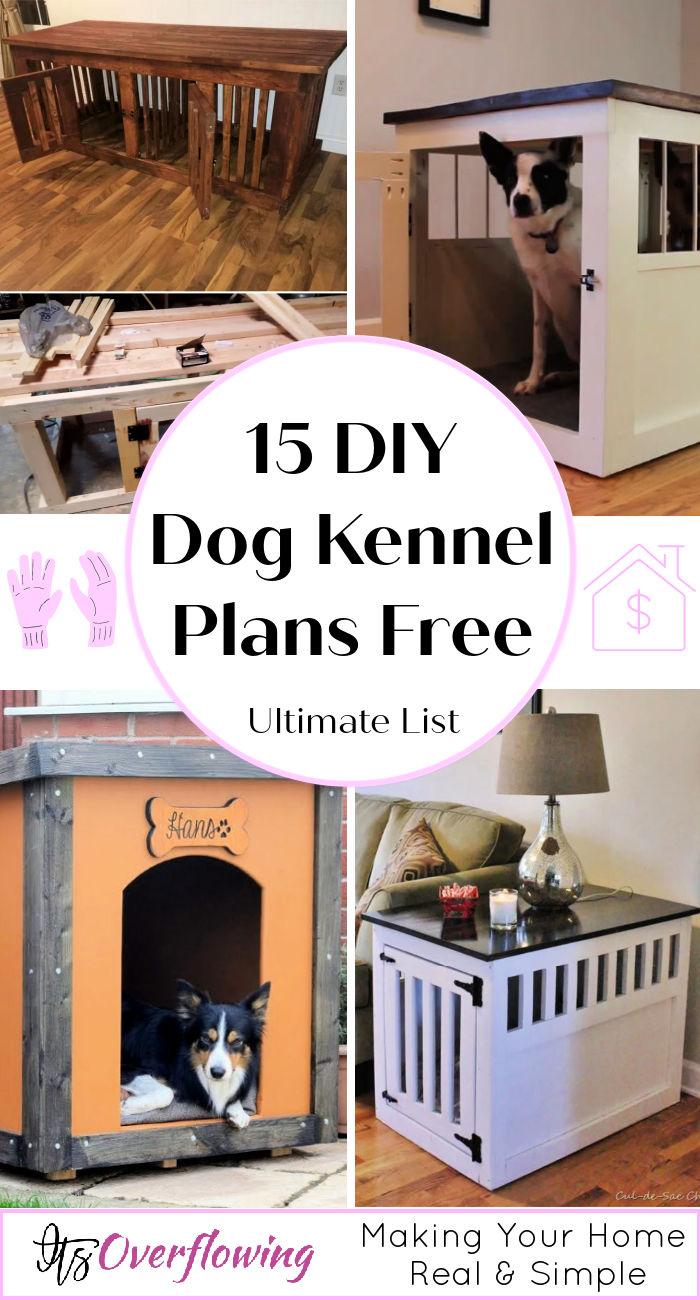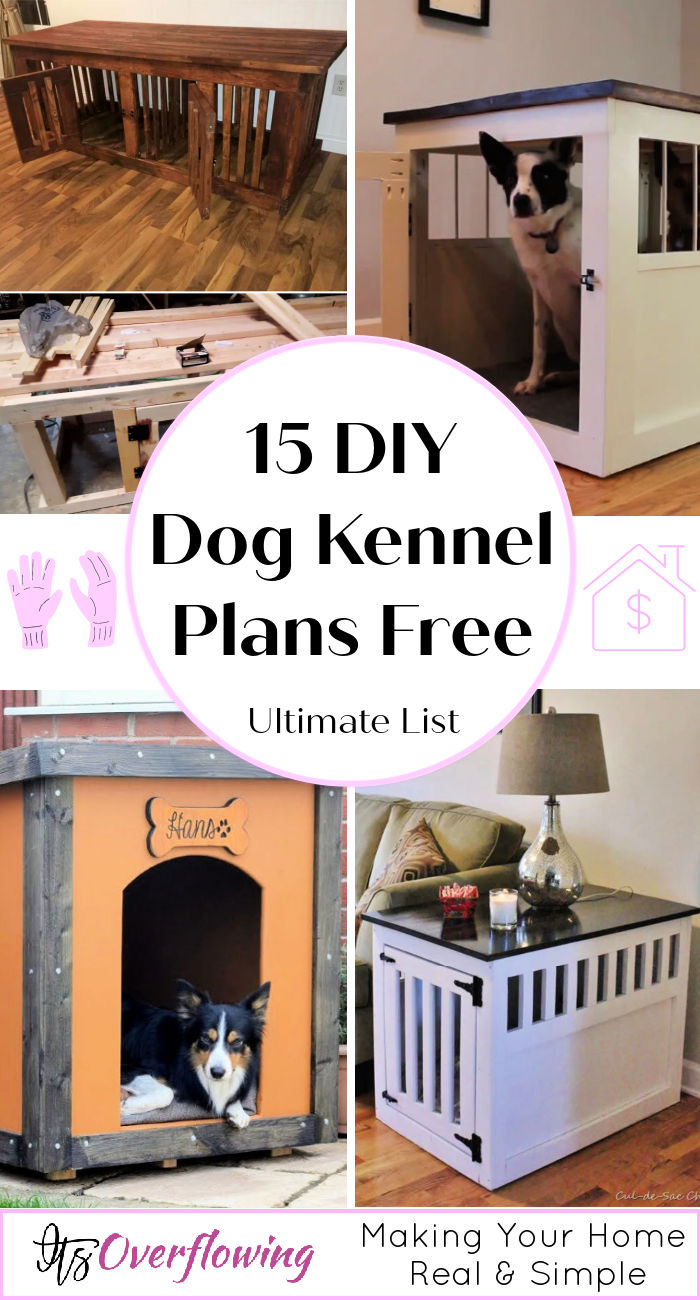 DIY dog kennel is not as complex as a project as it sounds. You need the basic hardware equipment and wood a material to compile a kennel for your dog. You can embellish the kennel with extra stuff, as per your pocket and aesthetics. After all, a piece inside the home should match your interior decor. If you have a drill, saw, nails, and wood, you are good to go. Otherwise, you can buy this equipment from the nearest place and start over today. So, check the given list of easy DIY dog kennel plans to start building your homemade dog kennel.
1. Indoor Dog End Table Kennel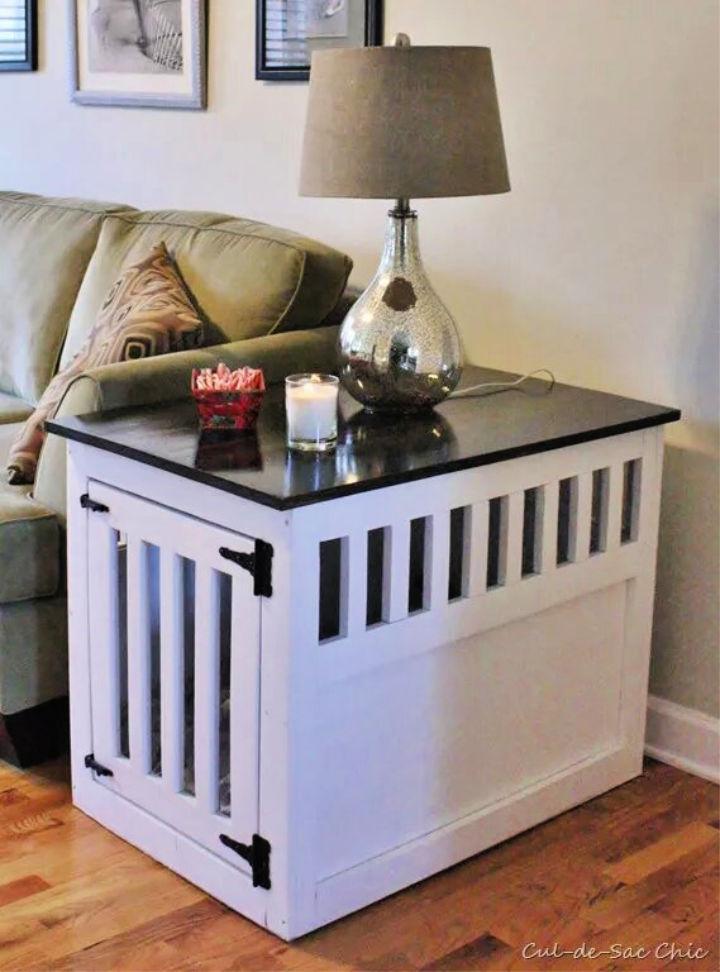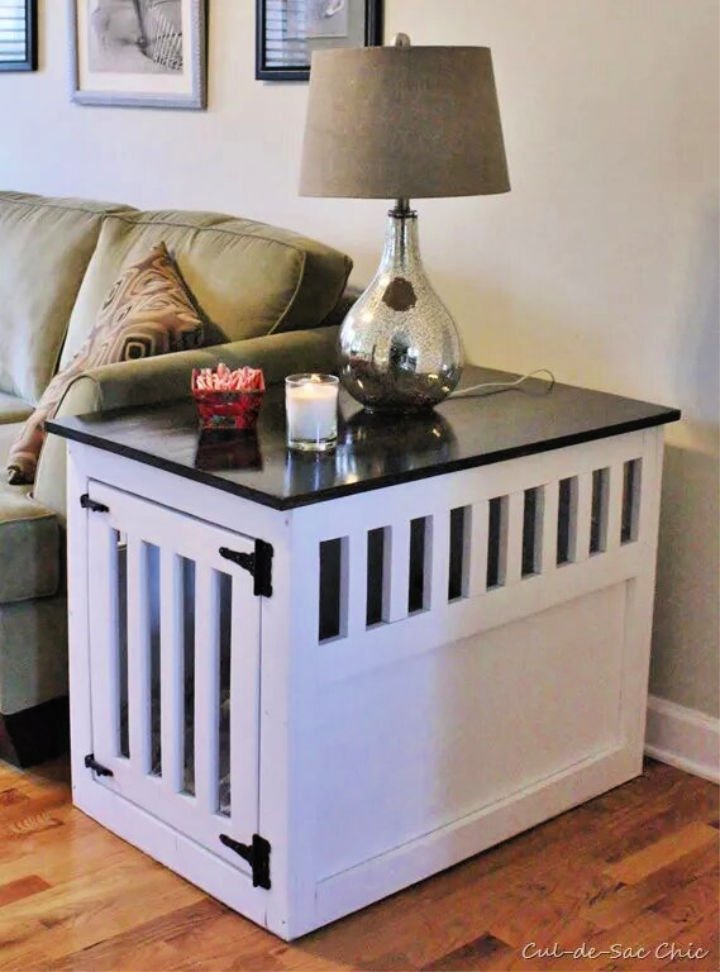 Well, how about sprucing up a super handy indoor project that can be a shelter for your dog and works great as an edge table for you? Surprisingly, you can build up a wood pet kennel with this free step by step plan. The 24" wide x 27" tall x 35" long kennel will be your doggo's favorite spot to nap. ana white
2. DIY Indoor Dog Kennel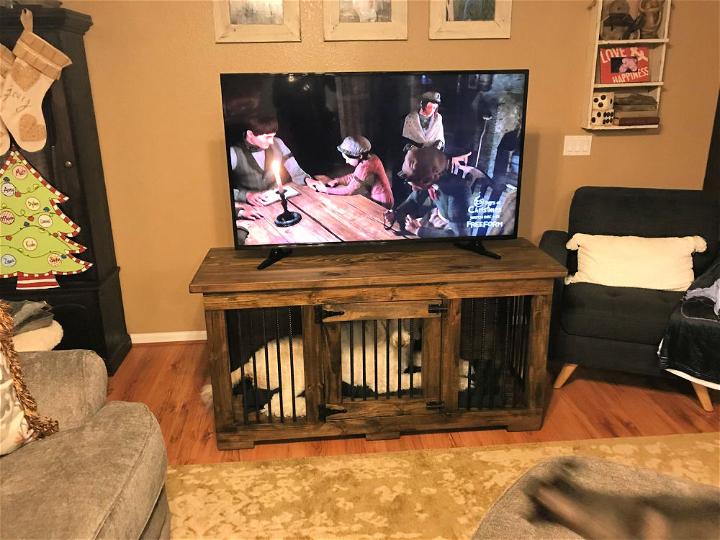 Are you scared of leaving your dog outside to sleep or play? The best solution is to build this diy indoor dog kennel very own space indoors so that he won't miss going outside a lot. With this tutorial on a dog kennel, you will find out the how-to details. Supplies include brad nails, pine panels, boards, hinges, drill machine, and plywood. youtube
3. Making a Wooden Dog Kennel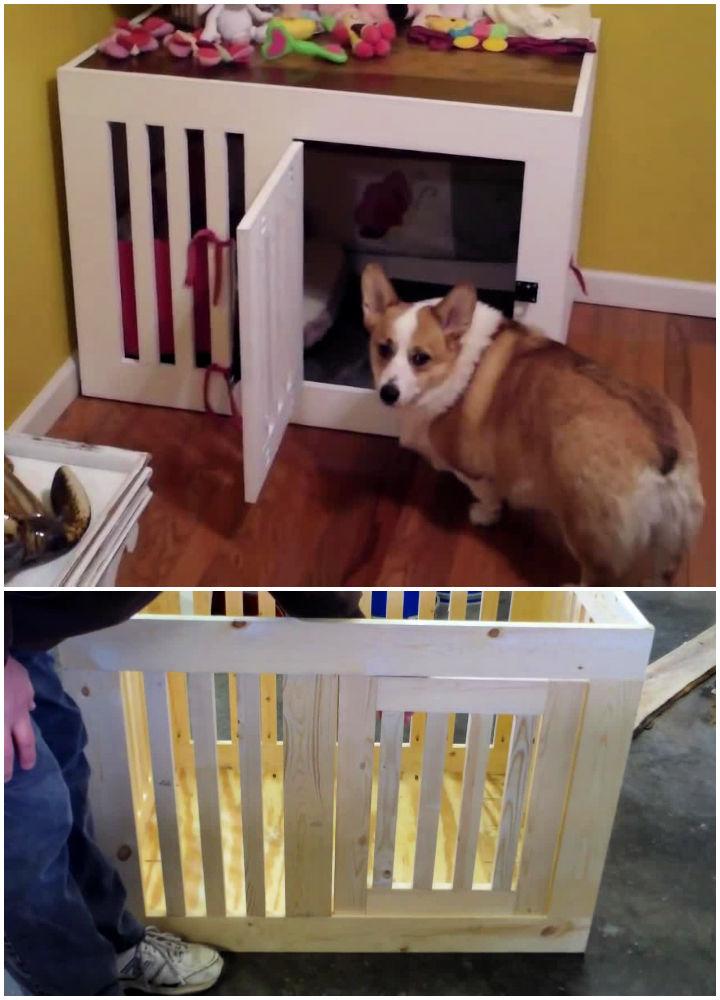 Making a wooden dog kennel is a super simple and fun project. As much as you love your doggo, you will love sprucing up his kennel as well. Walk through the steps and get able to manage to build this diy indoor dog kennel on your own. Just grab the needed supplies and go on with the sprucing journey. youtube
4. DIY Dog Kennel From 2×4's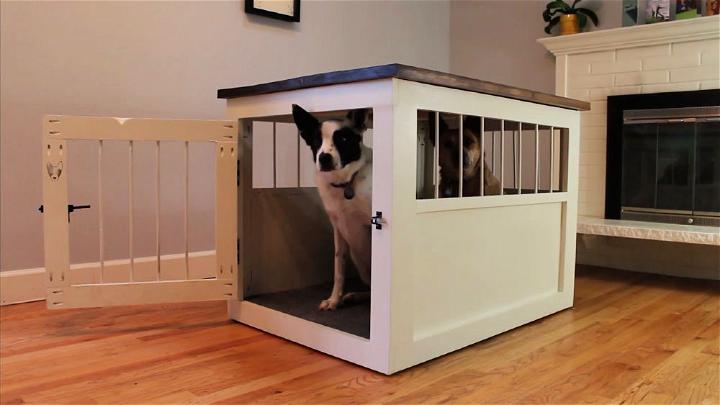 It's easy to DIY dog kennel from 2×4's all by yourself and at home. If you won't believe that, you can check it yourself by hitting the video tutorial to get started. This kennel will be very comfortable and will have an ample amount of space so that your dog can move easily inside. Find further details below! youtube
5. Building a Custom Dog Kennel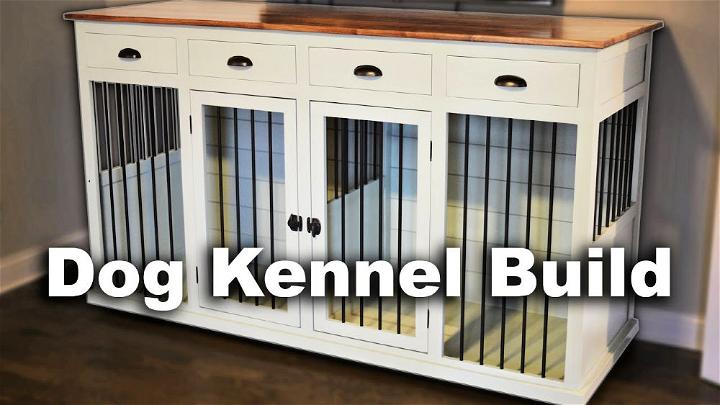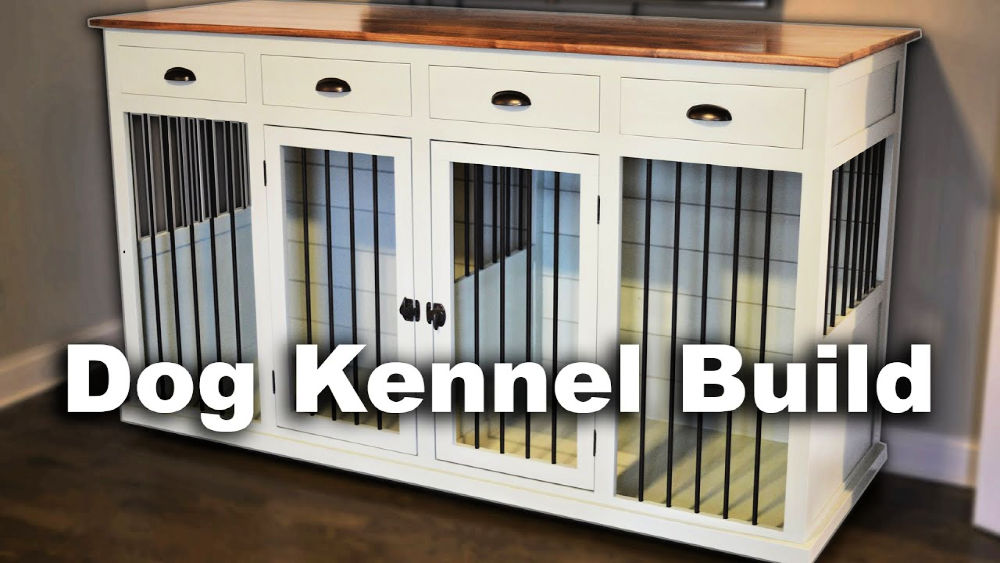 When it comes to building a dog kennel, you might want to build and customize one as per your requirements. Right? So what are you waiting for when you have this easy-peasy tutorial in hand? Just grab supplies like a hand saw, jigsaw, power drill & bits, claw hammer, nails & bolts, caulking gun, and treated pine. youtube
6. Triple Dog Kennel With Removable Dividers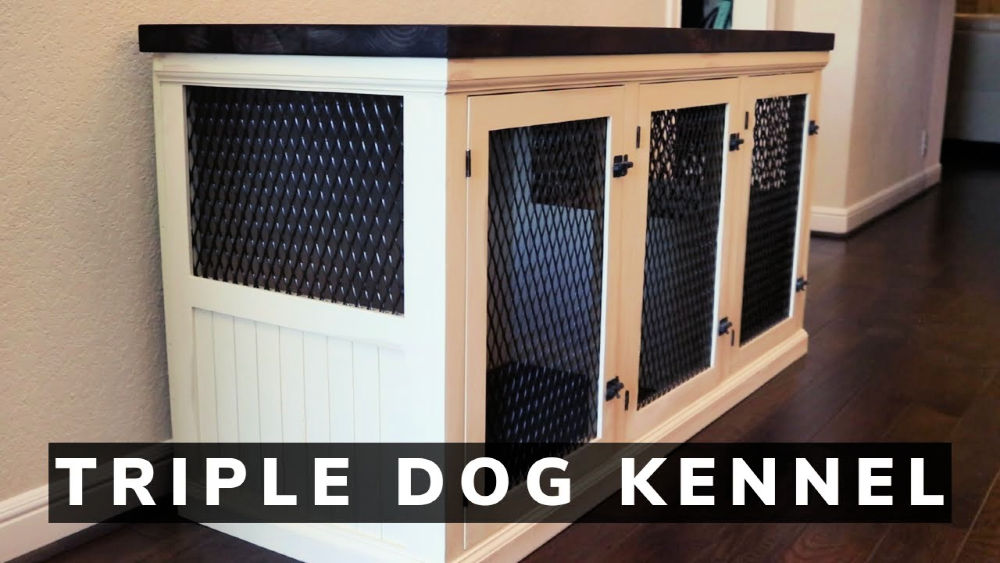 If your dog is happy, you will be happy too! This triple dog kennel has the best feature of removable dividers. Privacy first! Meaning that you can fit in a couple of dogs at a time by placing the dividers in between. Go along the free dog kennel plans and find out the supplies, tools, and instruction on this project. youtube
7. Build a Custom DIY Dog Kennel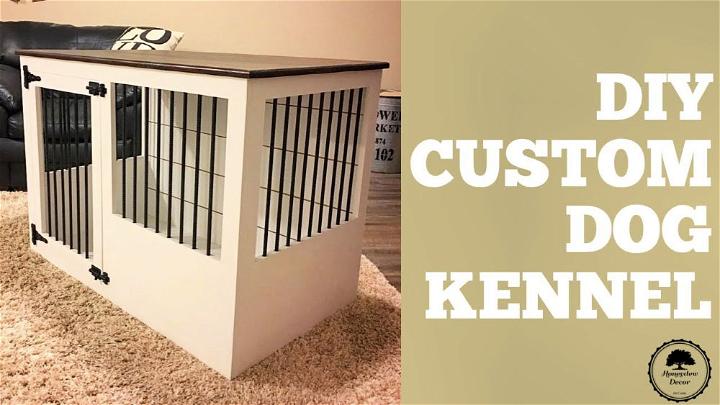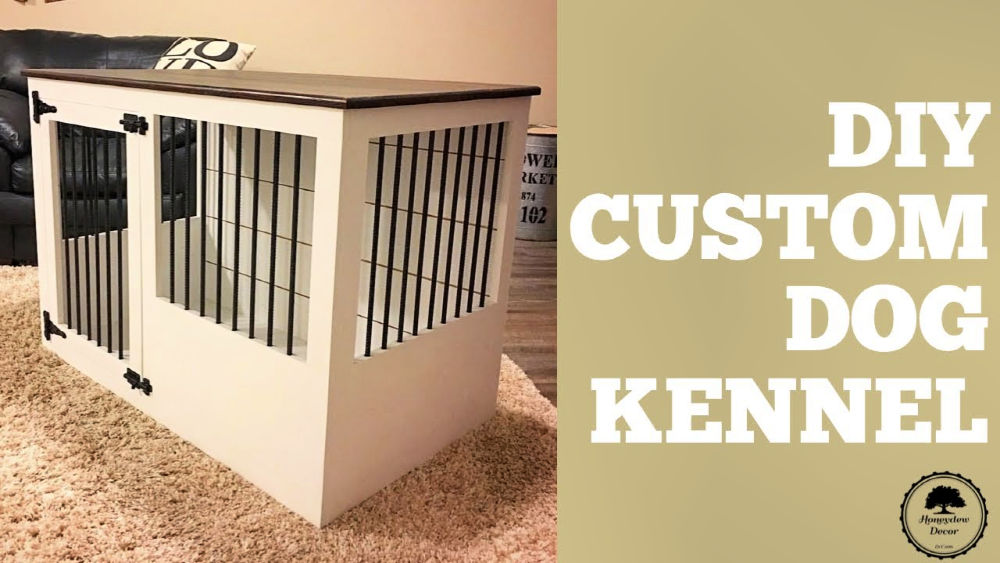 Use this plan to build your dog his dream kennel. The good part is! You can customize the length and width of the kennel, keeping in view the size of your dog. It will be a lovely looking home for him that he will surely love to the fullest. Hit the link for details. youtube
8. TV Dog Kennel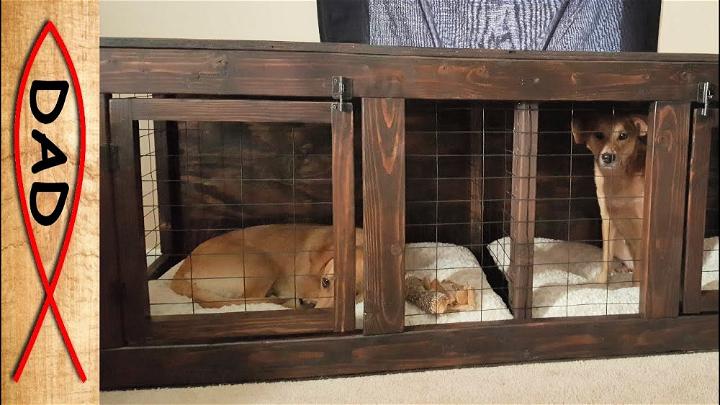 Check out this link and learn how to build a TV dog kennel. A super awesome project that will startle and impress every pet holder for a moment. Collect your supplies like wood filer & glue, primer, paint, paintbrush, sandpaper, boards, treated pine, hinges, latch, brad nails, and plywood. youtube
9. Handmade Dual Dog Kennel Crate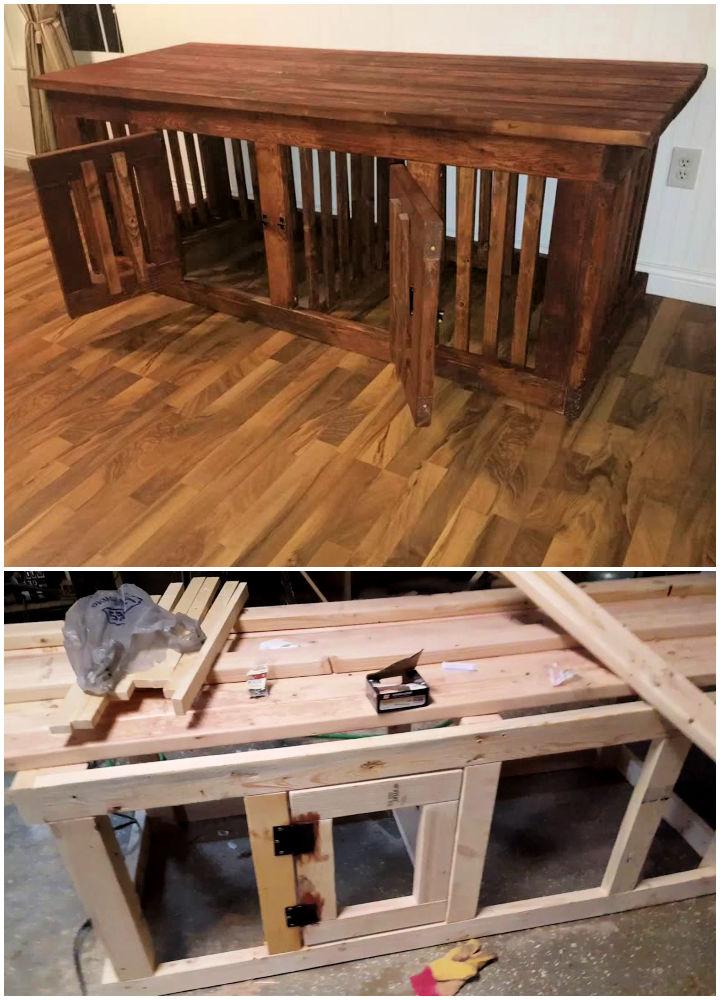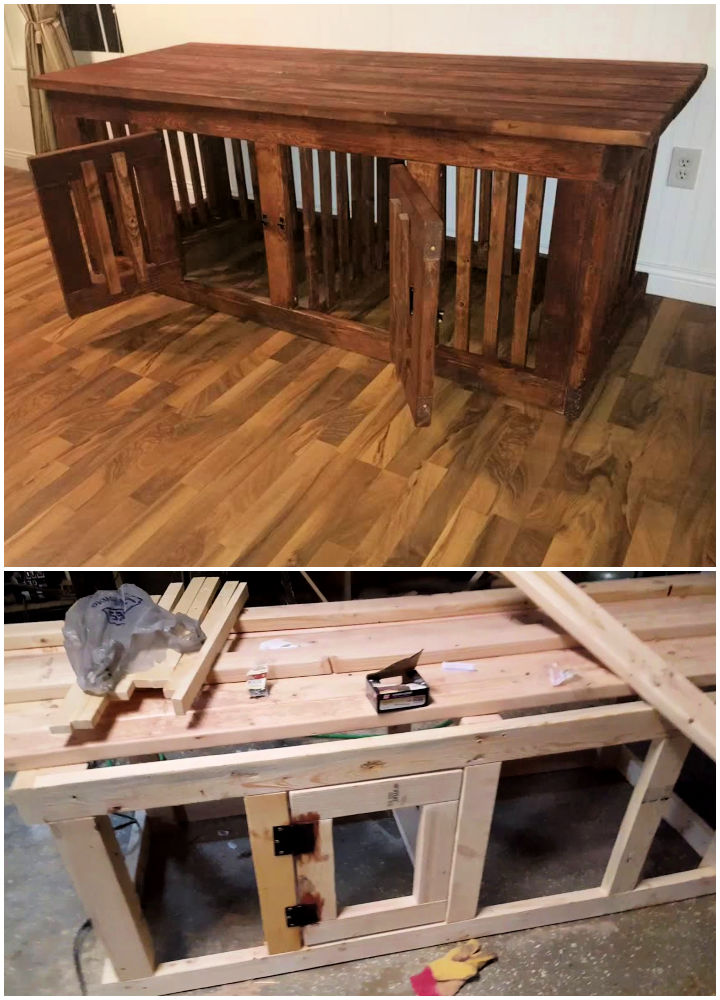 A perfect handmade dual dog kennel guide to help you with this project. The kennel can easily be put together and can be adapted to any size of dog. It will look like a crate that will help you to see through his activities without opening the door. It will be a cozy plush haven for the doggo. youtube
10. DIY Outdoor Dog Kennel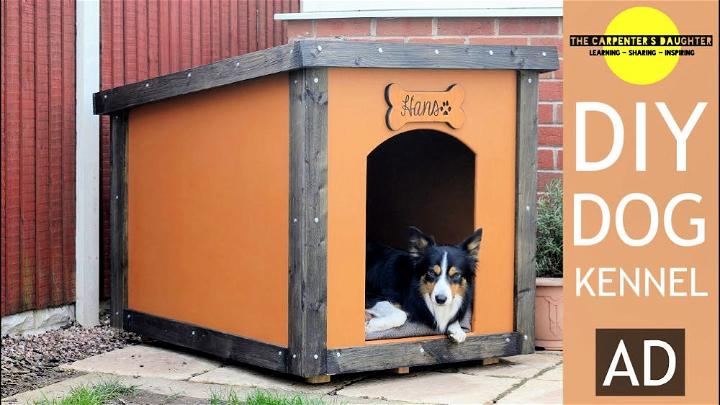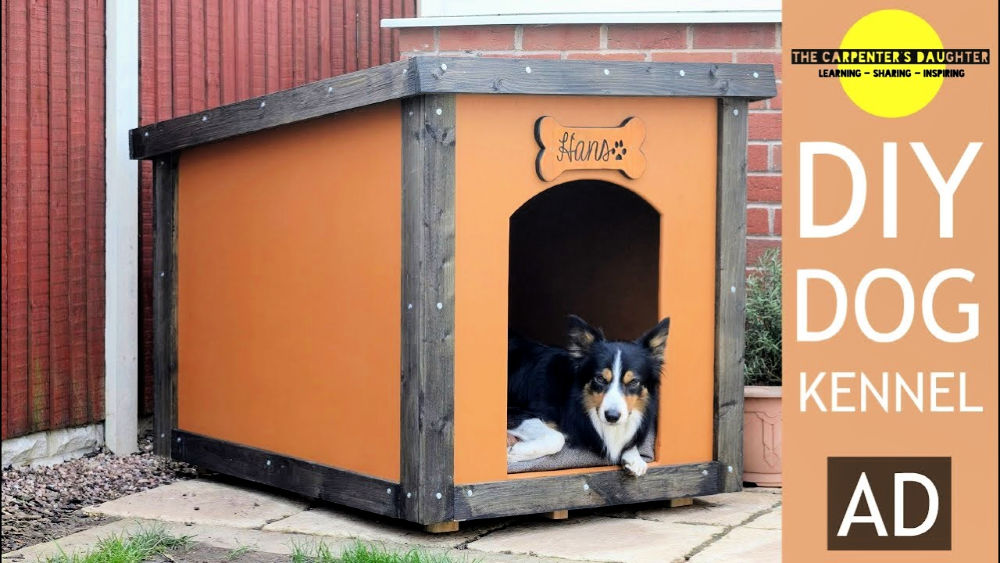 Whether its people or pets, everyone deserves a solid roof upon their heads. Agree? This splendid plus straightforward video of homemade dog kennel tutorial will help you out in building a diy outdoor dog kennel for your buddy. Along with other tools and supplies, wood material used is 18mm of hardwood plywood and 38mm x 63mm timber. youtube
Conclusion:
We hope that these easy and free DIY dog kennel plans turned out to be useful for you. Give it a try and provide a cozy and secure home to your dog. It is always a delight to watch your dog rest in his house peacefully in any weather.
DIY Dog Projects You Can Do At Home: