Whether owing to a fireplace, wooden heater, wood stove, or an outdoor fire pit, a firewood stock is a big must-have for all these. So start splitting your wood logs at home with these 10 free DIY homemade log splitter plans that operate on the creative self-planned engineering. You are all free to use your own brain to invent a new homemade log splitter, and looking at these inspirations, will easily make you do so. Look through all these DIY log splitter plans to think like a genius, and these plans provide the creative ways to play with the new and recycled machinery to get our wood splitting job done in a budget-friendly way. Buying commercial log splitters may get too expensive. Go with these DIY log splitter plans providing step-by-step instructions, visual guides, and tutorials will make you easily build a log splitter at a minimal cost price.
Use old gas engines, tractor engines, hydraulic pumps, and a variety of machine parts to get the power to easily tear the wood logs. These projects involve recycling lots of old stuff from old vehicles to build lasting longer log splitter that will start slitting the wood logs like veggies. These DIY log splitter projects also involve using commercial materials with recycled materials to build well-engineered log splitters.
Finally, you will get the free plans too to operate a log splitter using a tractor. Browse all these free homemade log splitter plans that are too creative to amaze all your senses.
1. Unicorn Homemade Log Splitter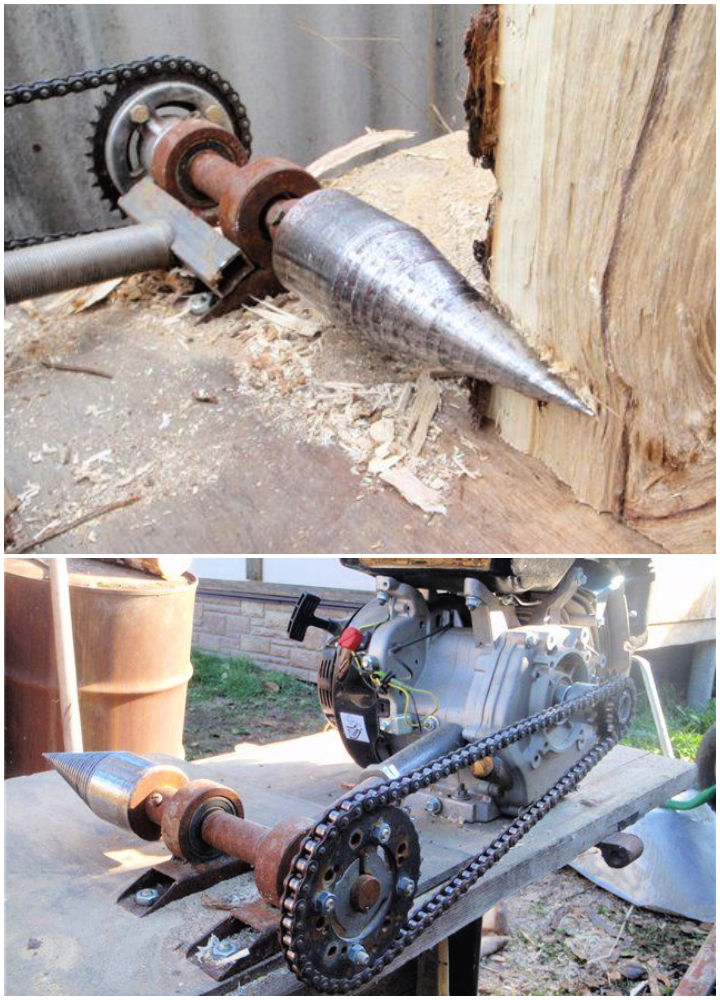 If being addicted to sitting near a fireplace or a fire pit, we have to manage a good stock of firewood. So, do make this DIY log splitter to quickly split the firewood from the hardwood log. It comes with a heavy-duty metallic unicorn-like pointed horn that will go straight into the log, tearing everything. Here is how to build a log splitter at home! instructables
2. Building a Small Log Splitter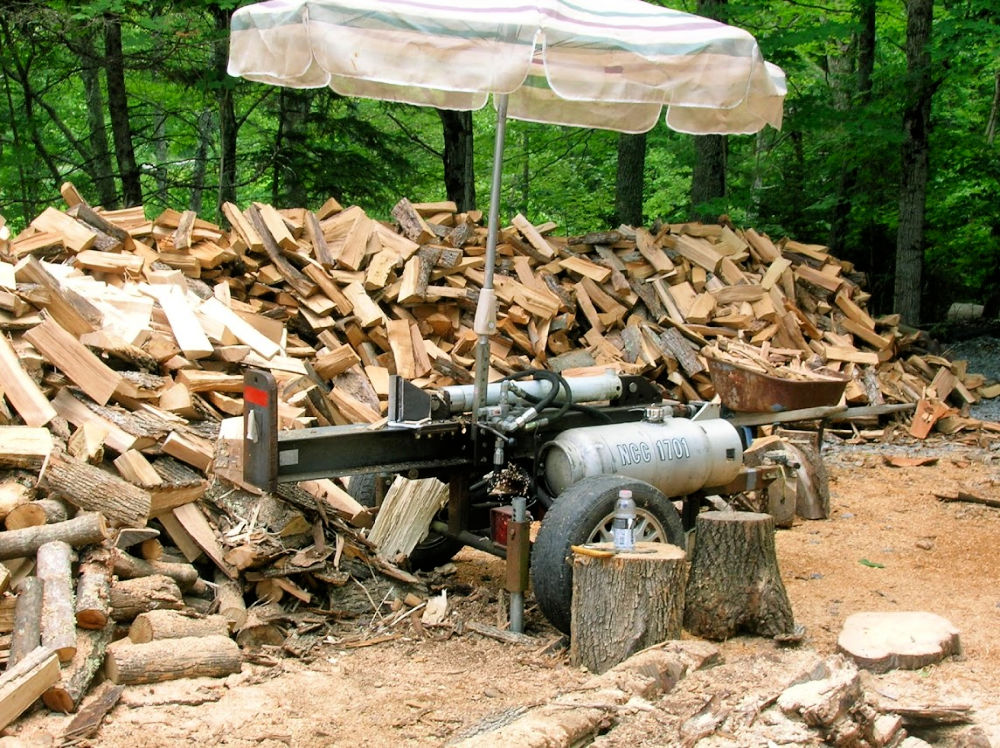 For splitting the wood on a small scale, opt for this small log splitter that is easy to operate. Making this small log splitter can be a little tough as it involves all from building the frame by welding the parts and by installing the latest hardware for overall assembly. Free plans and tutorial here beckmannag
3. How to Build a Screw Log Splitter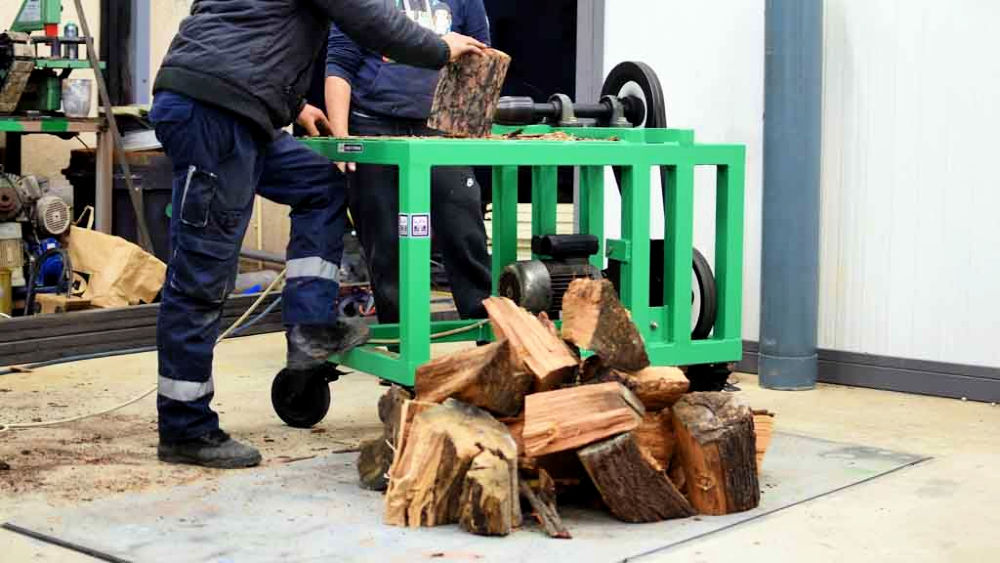 Need have a good stock of firewood for your wooden heaters? Then get here the plans to build your own machine, letting you quickly slit the wood logs. Make the frame for the log splitter using square tubes 60mm x 60mm. Next, install a 3000rpm electric motor. Full tutorial here instructables
4. DIY Log Splitter Loading Arm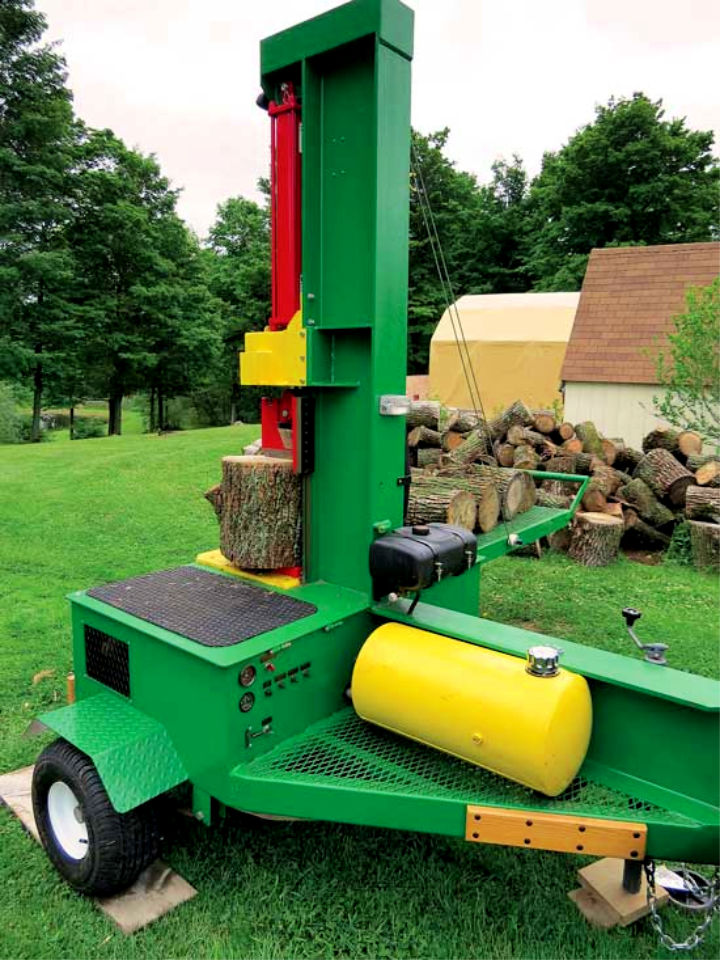 Grab the free plans and instructions here to build this log splitter loading arm. It is 10′ tall and has a 2000 pound weight. Use a 12-v winch to load a 5′ long loading arm. The loading arm has the capacity to pick a 24cm long log having a 24cm diameter. The machines use the 12-hp Kohler electric start engine that will help to operate a 2-stage hydraulic pump. grit
5. Log Splitter Made Out Of Scrap Metal
Build also fine-looking log splitters out of scrap metal, get the free video instructions here to build a lasting longer one. Make it using 100% repurposed scrap metal. First, just build the strong metal frame with a V-shape top edge. Next, gain a log-pushing edge operating with a 20-ton Hydraulic Heavy Duty Bottle Jack. youtube
6. Hydraulic Log Splitter Under $200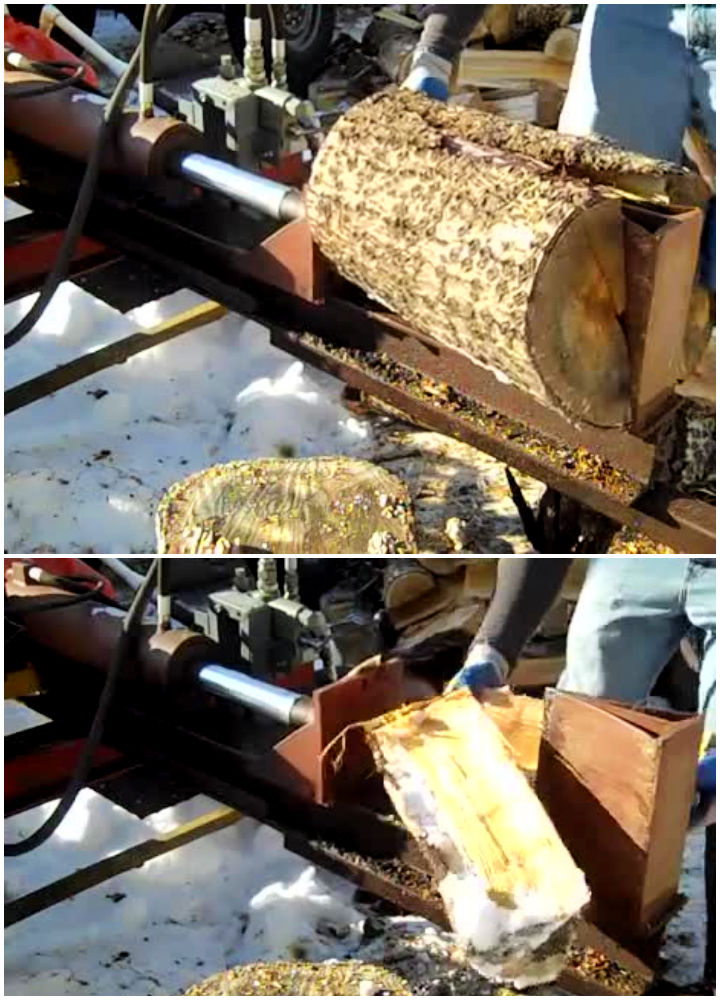 Make this log splitter with a repurposed old vehicle engine. Here 8-hp vertical shaft engine has been used from an old tractor that works very well for this log splitter. Get your hardwood logs easily split into firewood using this hydraulic log splitter that will cost you less than $200. youtube
7. Build a Homemade Log Splitter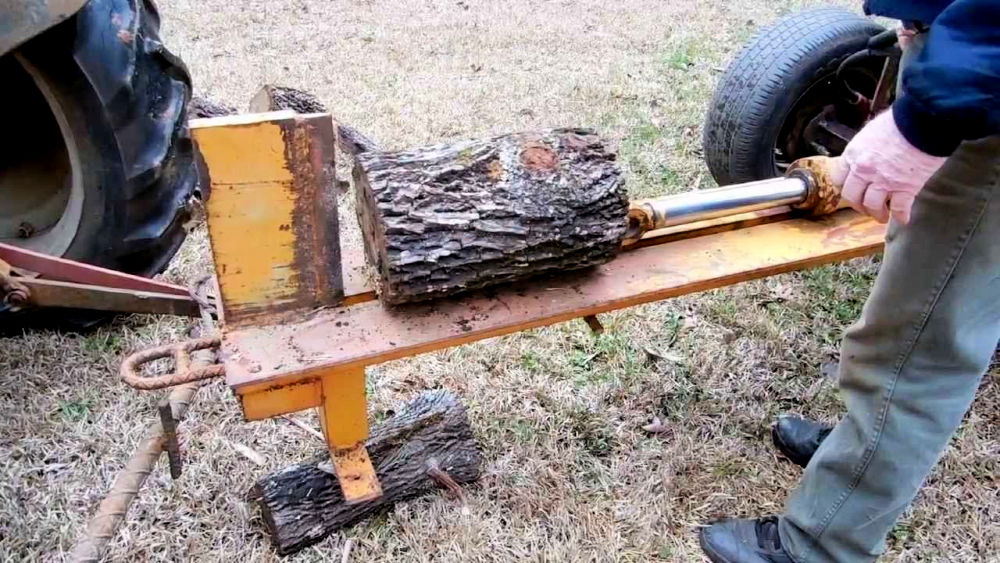 Check out here one more creative edition of a homemade log splitter operating on a hydraulic pump system. It is actually a remake of an old log splitter working with a PTO of an old tractor. Gain some professional welding skills to add and remove the parts while updating an old log splitter. Free video tutorial here to build a log splitter. youtube
8. Homemade Wood Splitter
This homemade wood splitter project demands first to build a frame to install your wood splitter. Next, you can head over to use some commercial accessories and pumps to make it work more properly and efficiently. Use an 8-hp engine or a predator 301cc gas engine for this project. Details here youtube
9. DIY Wood Splitter
This well-working DIY wood splitter comes with a unicorn-like pointed horn and will just go straight through the wood logs tearing the logs into firewood. Use a perfect hydraulic pump and engine system to operate this wood splitter, will definitely make a great gift for wood heater users. Video instructions here youtube
10. How to Make a Log Splitter
Learn how to make a log splitter quickly. Here you just no need to install a separate engine for this DIY log splitter. Just start your tractor to operate it well. The idea here is just to build a frame that will have the splitter installed in the made having outlets for tractor connections. Just start the tractor and get your hardwood logs chopped into firewood. Details here youtube
Do you want to store firewood for winter? If you want to store firewood, just follow our instructions and follow these free firewood shed plans will show you how to build a place to store your dry and pest-free firewood outside during the cold winter months.
Conclusion:
It is one of the toughest jobs to tear the hardwood logs for getting firewood supplies. So, DIY log splitters come for a big rescue. They have made the wood splitting and splitting as easy as cutting the vegetables. But here, you will be guided to make your own lovely DIY wood log splitter using old components from vehicles and lots of other materials like wood and hardware from home. They are super cost-efficient and demands for a little how-know of mechanical engineering for adding and removing the parts easily.
Related DIY Wood Projects You Must Try