One of the most pleasurable activities you can do at home is growing your own flower garden. Imagine waking up and looking out your window to see those colorful and beautiful blooms standing tall in your front yard—sounds amazing, right? Seeing those flower gardens in magazines or movies can even put you in awe, especially on how even a small flower garden can bring a huge positive impact on your property's curb appeal.
However, if you've never tried getting your hands dirty with soil, starting your flower garden may seem overwhelming at first. Lots of questions may be running through your mind, especially since you don't know where or how to begin. Thankfully, growing a flower garden is not as complicated as some of you may expect. Gardening is an outdoor activity you can do at your own pace.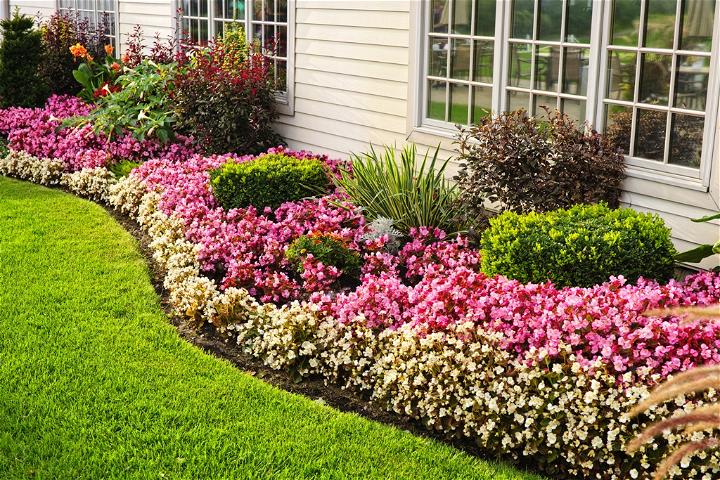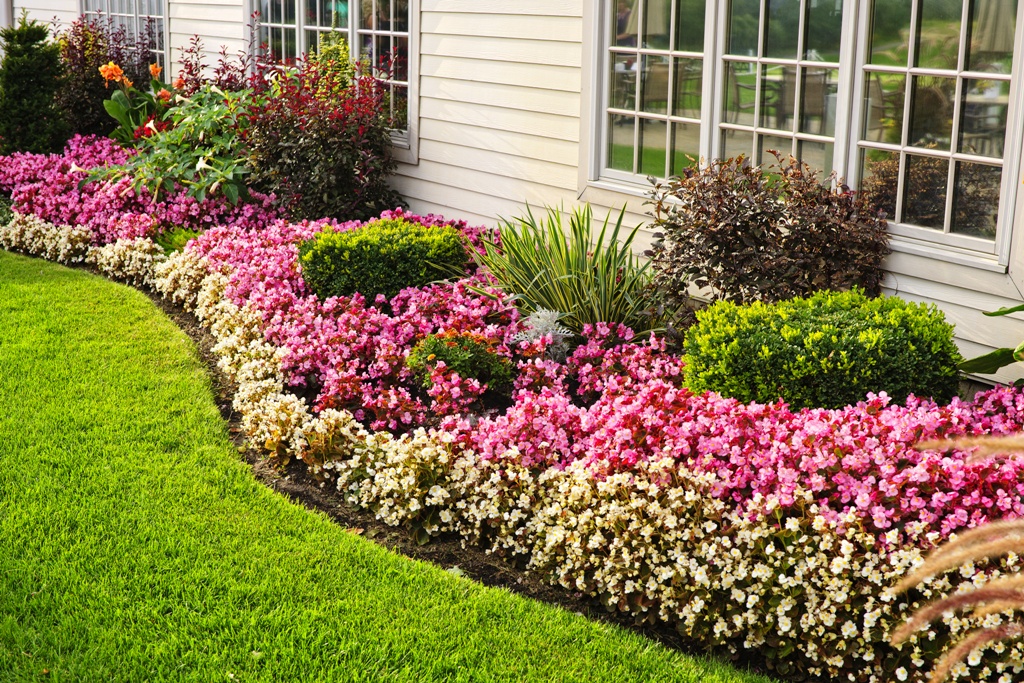 Starting from scratch, here are some tips on how to grow your own flower garden at home.
1. Know Which Flower To Plant
Before you start digging, you need to decide on the kinds of flowers you would like to have in your garden. While you may have some personal favorites in mind that you've been longing to see in your front yard, there are a few factors you'll need to consider first, aside from the flower design or color.
When choosing your flowers, consider the type of soil you have and the climate in your region. Some flowers can only grow in a specific environment or season. For instance, if your goal is to fill your garden with tulips, then the best time to grow them is during spring. Another thing to remember is how to take care for tulips. Know that these flowers won't need direct sunlight. This means you'll need to plant them somewhere shaded and not directly exposed to the sun.
Simply put, knowing which flower to plant will help narrow down other decisions you'll need to make for your flower garden. After deciding on your flower plant, you can do more research or consult a professional gardener about the flower's proper care and maintenance. An additional tip for beginners is to start a flower garden with one kind of flower first.
2. Pick A Garden Spot
Doing some research about your chosen flower will give you an idea about its environmental requirements. Most flowers would often need around six to eight hours of sunlight every day. To achieve this, observe your yard for a couple of days and figure out which area receives full sunlight exposure. After finding the perfect spot with sufficient sunlight, see to it that it's flat ground. Creating a garden with sloping soil can be time-consuming and sometimes, costly.
3. Clear the Ground
Now, it's time to clear the garden beds and get rid of every growing weed. When removing weeds, make sure you remove them from the roots to prevent them from growing back. Aside from the garden spot itself, it's also a good idea to include clearing the ground surrounding your garden for a neater and more organized look.
4. Test Your Soil
As a new gardener, testing your soil's nutrient levels by yourself may sound impossible. So, don't hesitate to consult a professional gardener and have them conduct a soil test for your garden. Through this test, you'll know how much nutrients your soil currently has and which particular nutrients are lacking. They'll also provide you tips on how to address the lack of nutrients in your soil. Typically, your soil can get its nutrients from organic matter such as decayed leaves, old manure, dry grass clippings, and eggshells.
5. Loosen The Soil
While earthworms can help loosen the soil, it's best to do your part in loosening and cultivating it. Loose soil will make it easier for your flowers' roots to spread and grow deeper into the ground for better access to water and soil nutrients. To make the cultivating procedure easier, sprinkle a bit of water on the soil to make it softer and more manageable to break down. Sprinkle just enough water as digging on the ground that's too wet will only damage the soil structure. On the other hand, digging in dry soil will be too challenging.
6. Start Planting
Now that your garden beds are ready, it's time to start planting! Be aware that the best time to plant your flowers will vary on the flower's seasonal requirements. Usually, mid-autumn and mid-spring are considered the best seasons to plant flowers.
When starting your flower garden, you also need to decide whether you're starting from seeds or if you're buying young plants and seedlings then transferring them to your garden beds. This decision will also vary on the type of flower you're growing.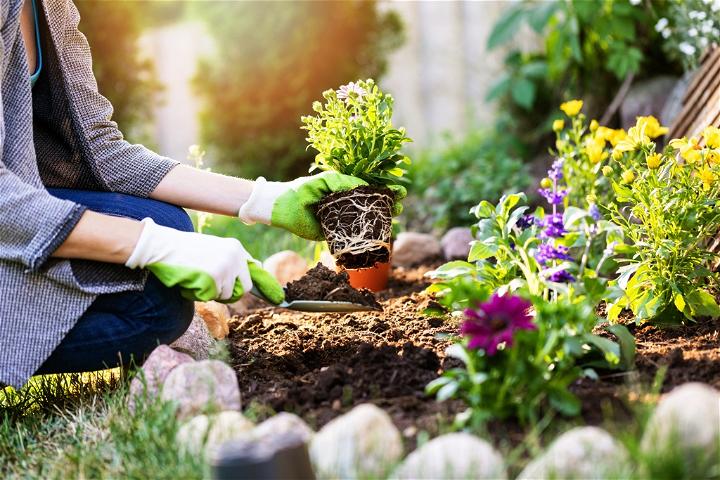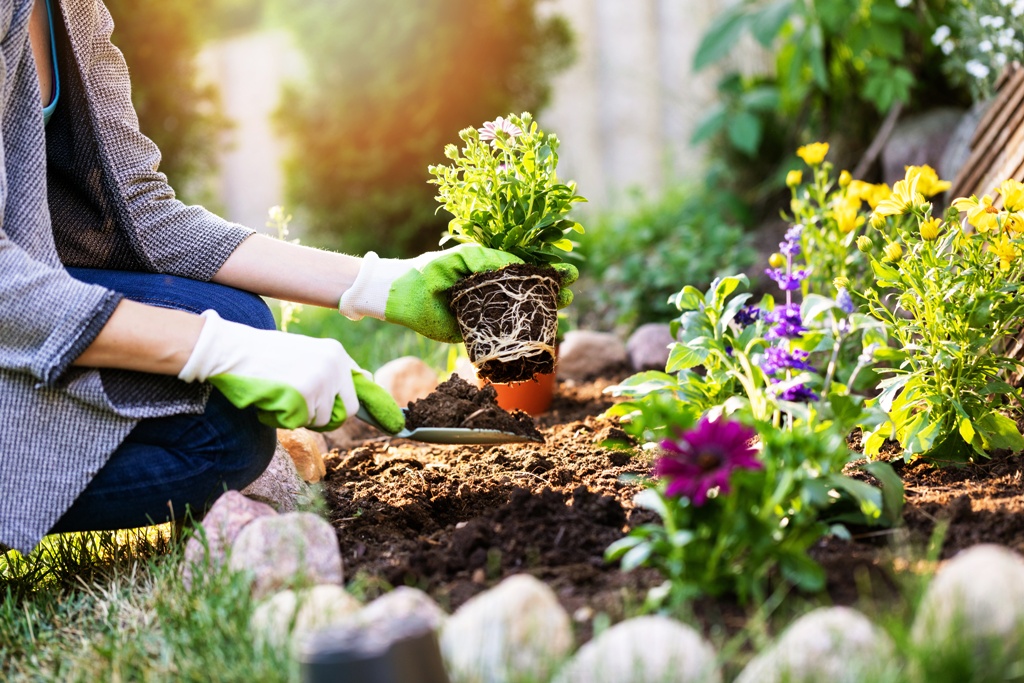 If you prefer planting flowers from seeds, make sure to read the seed packet thoroughly for any specific instructions on how and where to plant these seeds properly. On the flip side, if you wish to grow your garden with flower seedlings, make sure to dig holes in your garden bed with the depth specified in the tag instructions. Then, carefully remove the flowers from their pots and slowly push them to the bottom of your garden bed. Lastly, pat the soil back into place and soak it with sufficient water.
Take Care Of Your Flower Garden
The most important part of growing your flower garden at home is keeping up with your garden chores. That may include watering your garden, pulling any growing weeds, adding fertilizer, checking for any destructive pests, and pulling out dying flowers. Sooner or later, you'll be able to create an efficient garden routine that will become part of your lifestyle. In the end, celebrate your hard work by smelling the flowers and sitting back as you watch them blossom.