Feel more comfortable this summer, along with look super stylish by wearing a slip dress, will be the most relaxed breezy fashion for style loving ladies. Save tons of your costs by sewing some gorgeous silk dress at home with these 10 slip dress pattern free that is from the professionals and involves minimal sewing skills.
From a full slip dress to a sleeveless to a leg split slip dress, see all designs in this list of 10 Free DIY Slip Dress Patterns shared to inspire the fashion lovers. The list will share all details about how to give amazing variations to your slip dress that will drape nicely over nicely, and you will also get tips and tricks to crochet an expensive-looking slip dress easily.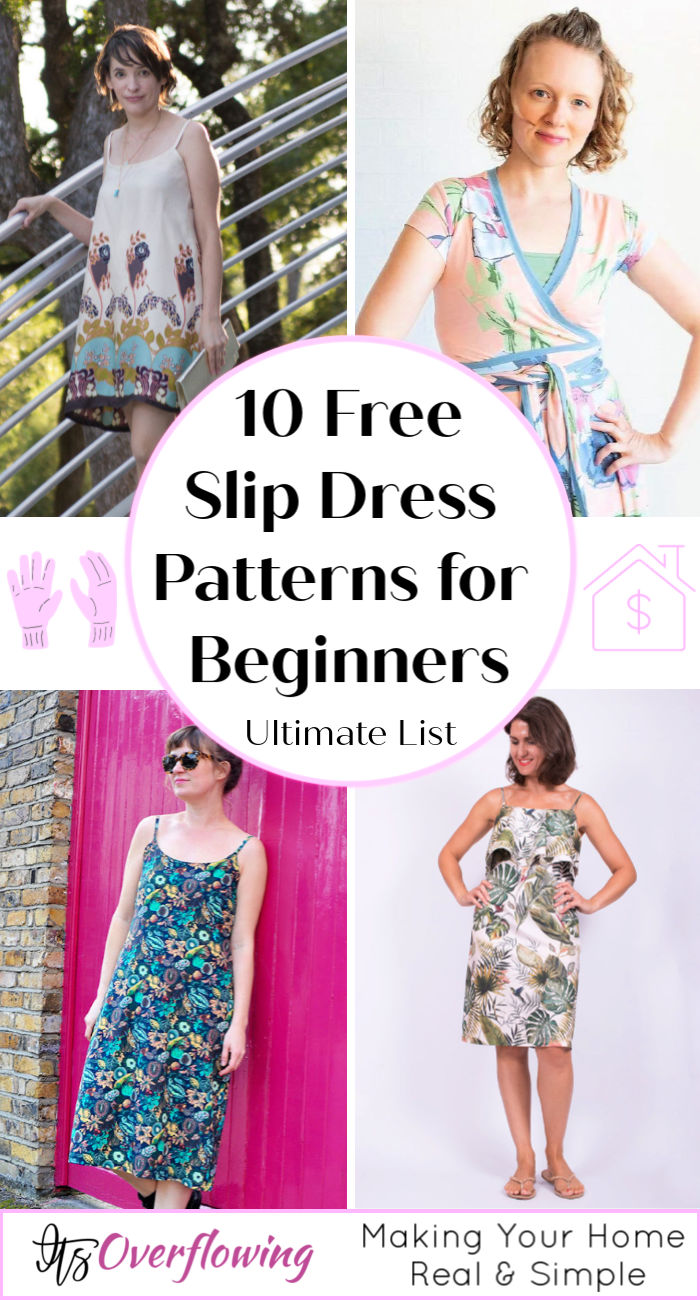 Sew 90s inspired slip dresses to bring the vintage fashion vibes to your summer dress up. Create a glamorous celebrity-inspired look of you by wearing a leg split slip dress, which will be easy to sew. And look extra gorgeous by pairing a slip dress with a sleeveless t-shirt.
Wear these sewing dresses as an undergarment down with the nightgowns; otherwise, they are a perfect outer garment to wear for a stunning summer fashion. Sew them with cross straps or go with the spaghetti straps for a cool fashion statement. Opt for the silk slip dress patterns that will rock as the nightdress due to the comfortable value they will provide. Choose these sewing dresses for prom nights too. Some dresses will even complete in 10 minutes and hence making perfect 10-minute gifts for friends.
1. Free Slip Dress Pattern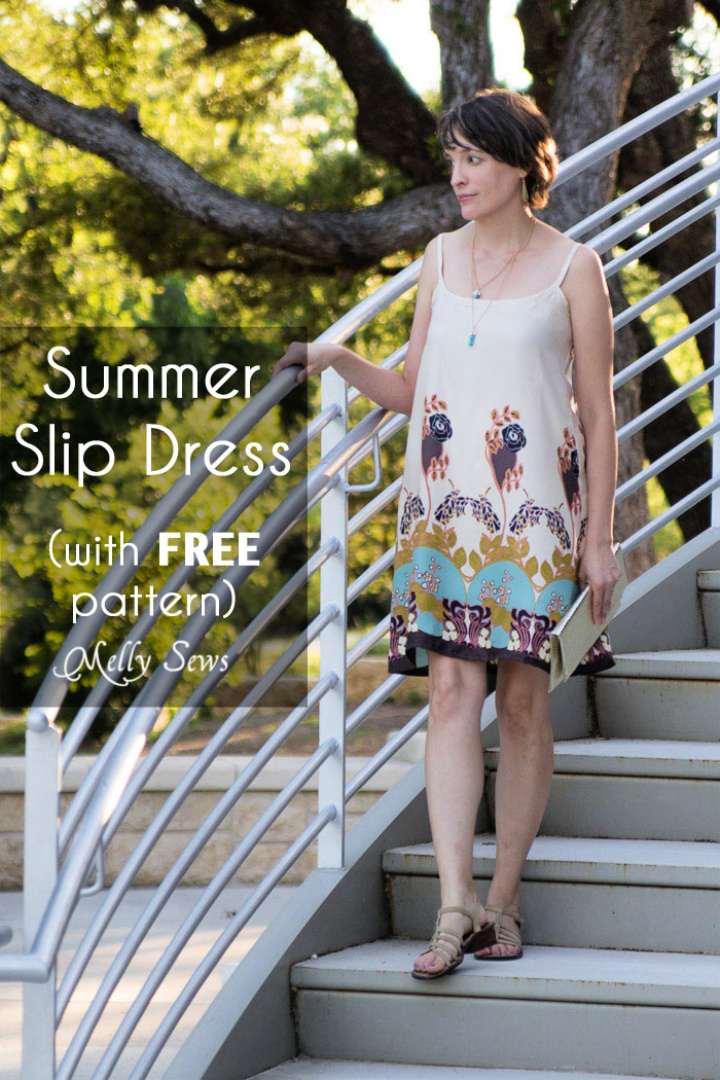 The perfect open-style dress to slip on this summer to beat the summer heat. Don't hesitate to wear it. It will compliment your stylish by being nicely draped over. It comes with a slight low hem and will be the super airy type of summer fashion for both style loving teens and ladies. mellysews
2. 90s-inspired Slip Dress Sewing Pattern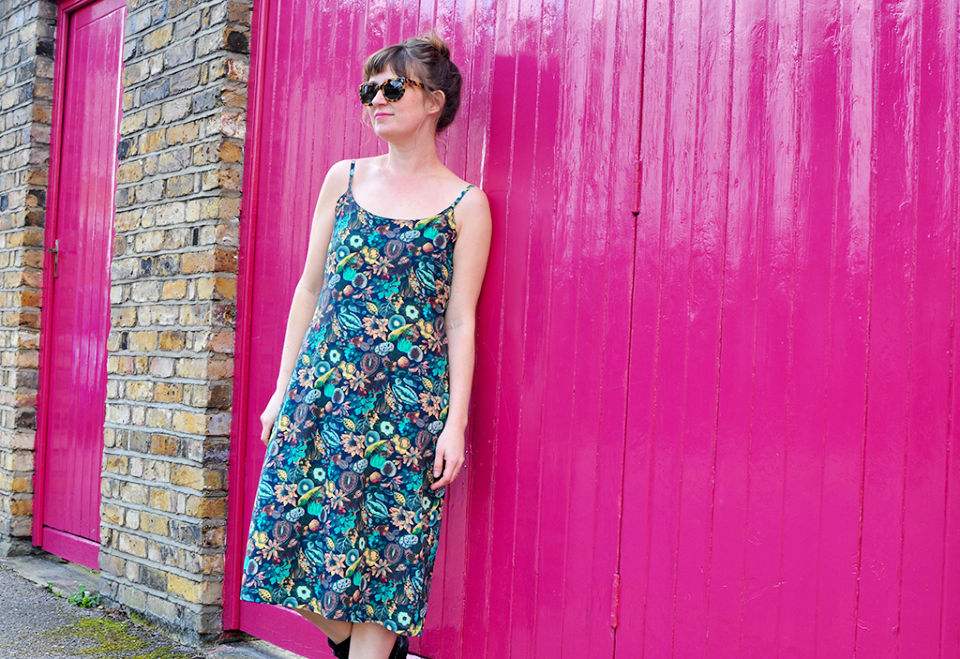 Do you love to be around a sewing machine to do some sewing projects? Then must sew this 90s-inspired fashion, will grace up your summer wardrobe. It comes with a built-in bra and will be nicely around your body for a cool summer fashion statement. Go with custom seam allowance and durably attach the bra straps. seamwork
3. DIY Slip Dress with Lace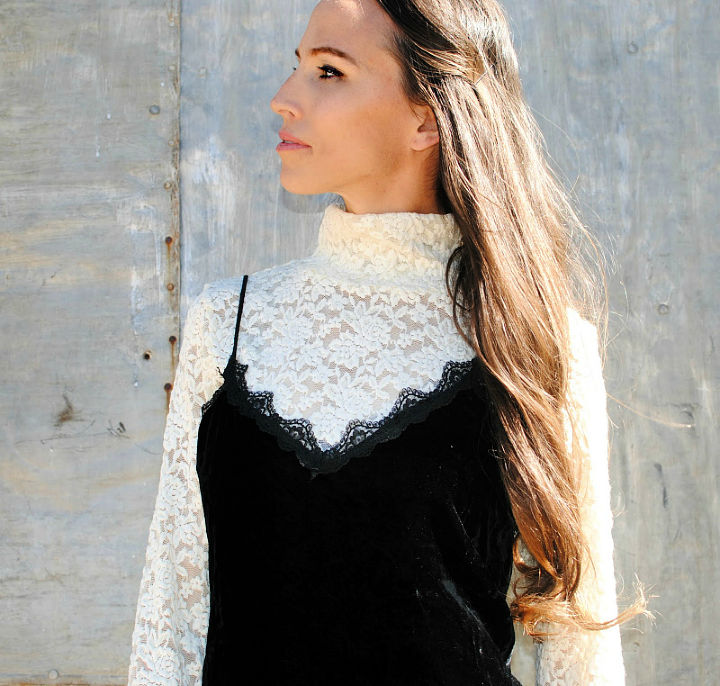 Grab the 1 yard of lace trim, 1 yard of string straps, and 1 1/2 or 2 yards of velvet or stretchy silk fabric to sew this gorgeous looking diy slip dress. It will make every lady dress cool. The lace trim makes the dress look extra beautiful. Use the durable string for making straps, and here you go. trashtocouture
4. Sew a Slip Dress with Leg Splits / Dress With Splits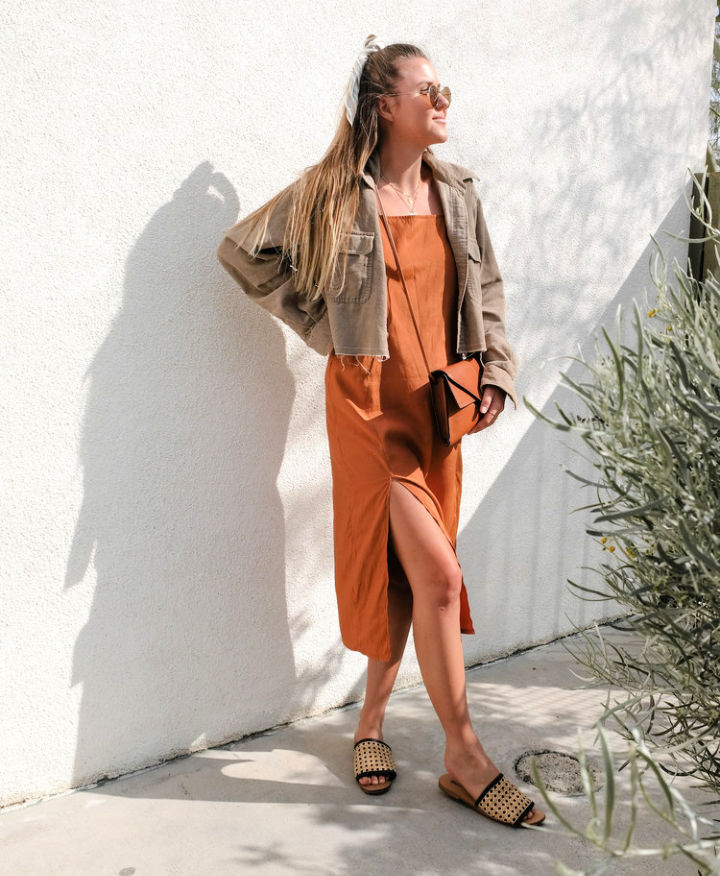 Style yourself up this summer by wearing this slip dress with splits will make you appear graceful. Gab the flowy/light fabric in your own choice of color to sew this dress with splits, will inevitably boost your fashion. You need 1.5m of fabric and matching thread to sew this dress that comes with glam leg splits. And you can also learn how to make a long dress short here. theessentialsclub
5. Sadie Slip Dress Pattern
You will love this dress as it can be worn as both outerwear and underwear garment. It will rock as an undergarment for the nightgowns and looks stunning with the fine neck design and spaghetti straps. It will also pair up beautifully with the t-shirts and other sheer garments. tessuti
6. Handmade Dress Slip – Free Pattern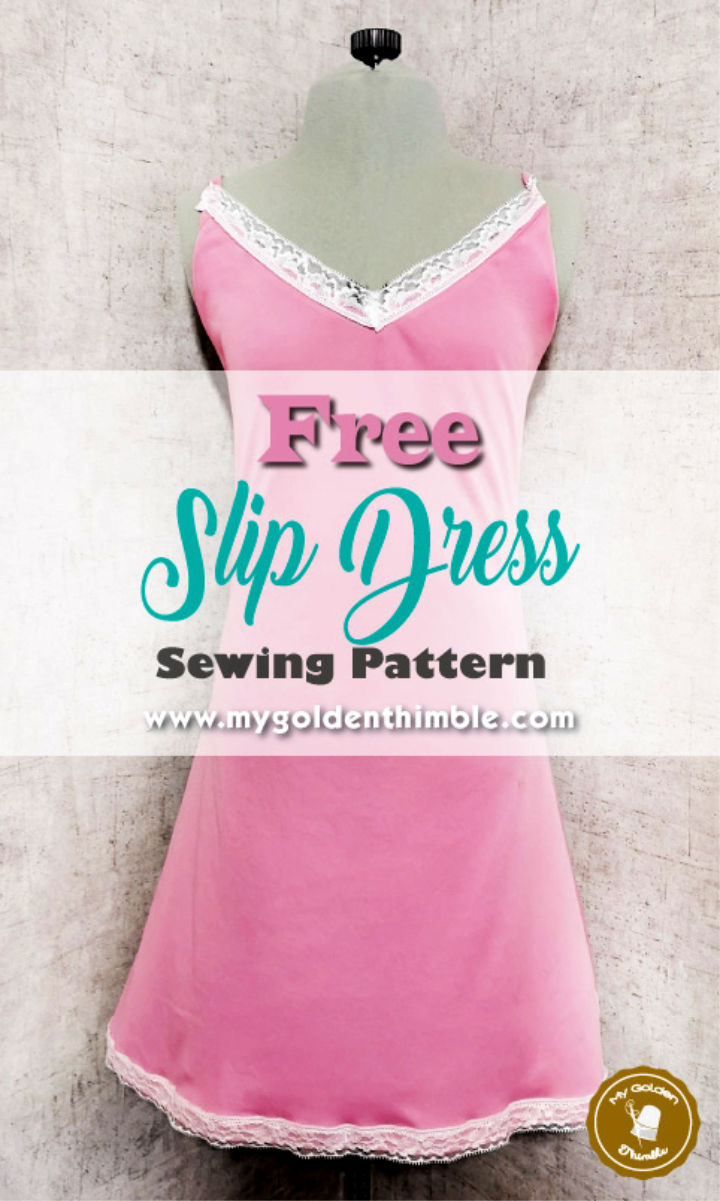 Make your self appear a bit more glamorous by wearing this gorgeous dress slip that will fit a medium size with bigger in hips. Crochet, the 100% cotton 4-way stretch, knit fabric to sew this slip dress that will go super soft around your body. The lacey neckline brings a gorgeous style and uniqueness. Details here mygoldenth
7. Silk Slip Dress Pattern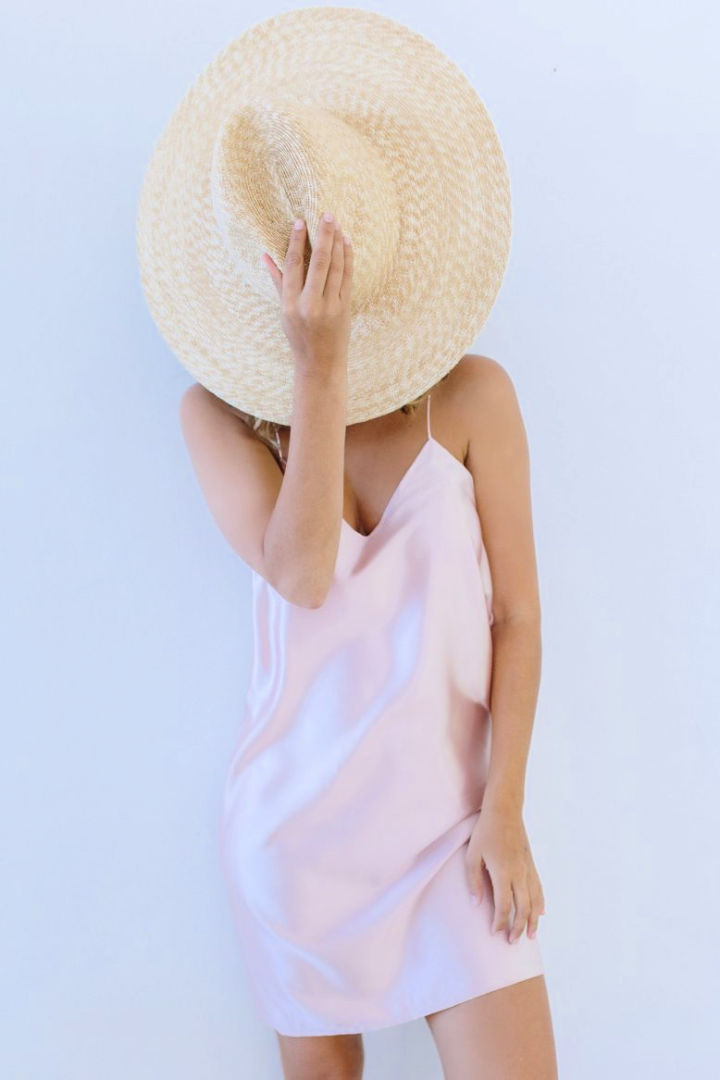 Spice up your slip dress by wearing this slip top that will be super soft to touch. Wear this slip top with tights, and it will make the perfect prom-night dress too. You only need the silk fabric and a sewing machine to sew this comfortable silk slip dress pattern. Wear it with a big-brimmed hat to look cool. Find this slip top tutorial here: collectivegen
8. Lace Trimmed Satin Slip Dress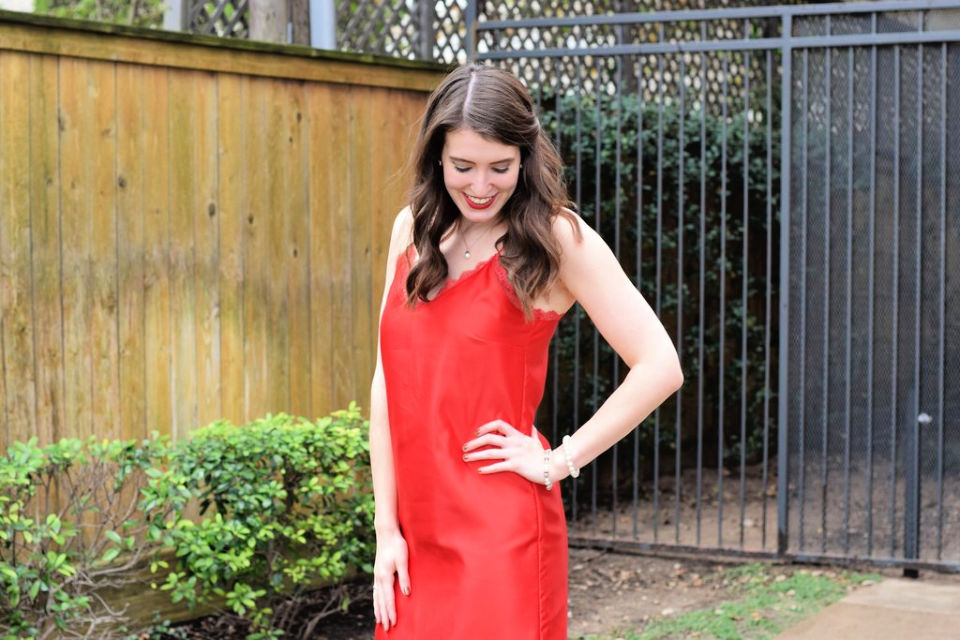 Rock your prom-night and everyday summer fashion with this lace-trimmed satin slip dress. Sew 2 yards of Red Matte Satin to sew this hot red dress that looks double cute with red lace accent trim. You also need 2 yards of red lace trim here. Finish the dress with red cord straps, make them with 1 yard of the red cord. fabricwholesale
9. 10 Minute Full Slip Dress Pattern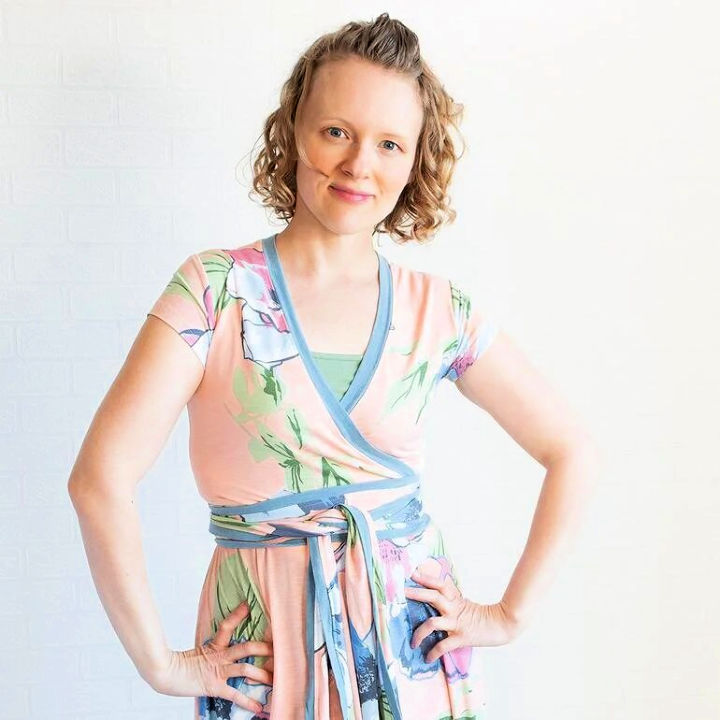 You need here a knit camisole that fits you, a knit dress pattern with bodycon style, and 1/2 yard of cotton to sew this full slip dress. It will complete in just 10-minutes and hence can be thought for a last 10-minute gift. You will wear this slip dress to look stylish and to feel comfortable in summers. elizabethmade
10. Sewing a Slip Dress – Free Pattern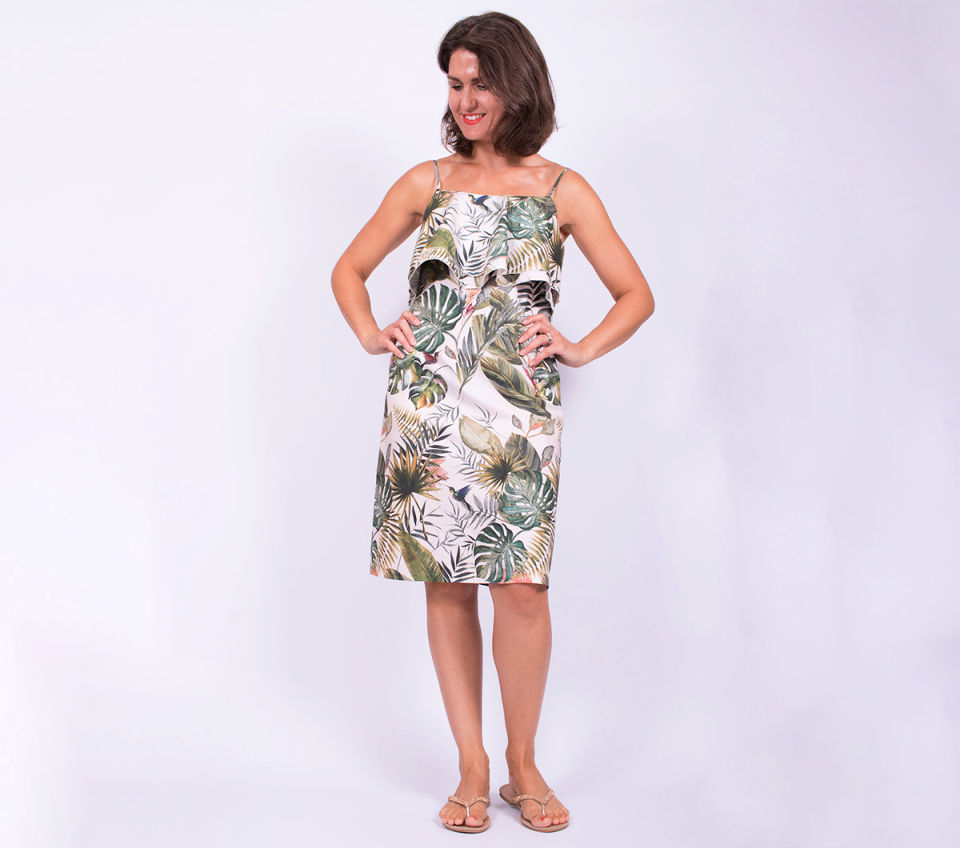 Get here the step-by-step instructions to sew a slip dress like a pro. Grab tropical print cotton lawn in green or multi-colors to sew this gorgeous slip dress pattern. Further, you need the 22″ invisible zip and lightweight interfacing to sew this super comfy slip dress. It comes with hemmed ruffles and also with spaghetti straps. sewessential
11. DIY X-back Slip Dress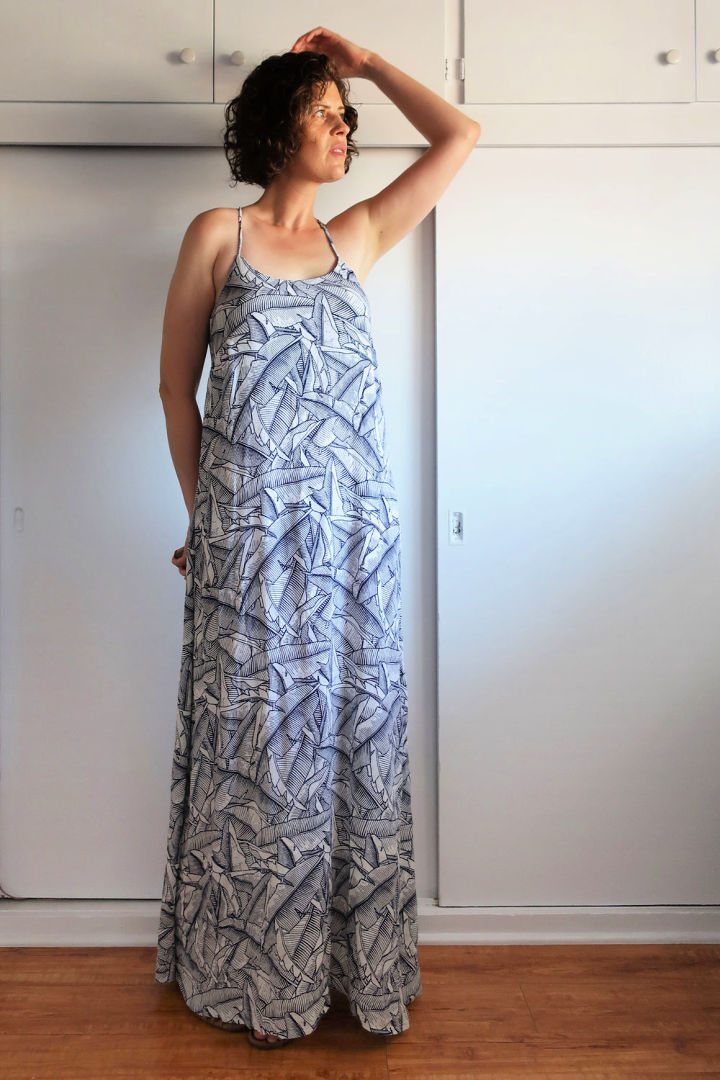 Sew the 4 yards of leaf print mystery fabric to make this X-back slip dress, will surely impress a style loving lady. This dress looks stunning with the X-back straps. Use facings for the bodice and go with the French seam to sew the rest of the dress. Wear this dress with a strapless bra. Details here sewdiy
Conclusion:
The slip dresses are a hot fashion trend, and they come with high price tags when displayed in boutiques. Buying them is equal to break your bank but help yourself to save a lot of costs by sewing them at home. These sewing projects with step-by-step tutorials will teach you how to sew all the glamorous slip dress designs with great ease. The free slip dress pattern will help boost your sewing skills.