If your fan is not giving the cold air you need, these 10 easy to make DIY bucket air conditioner ideas can be your perfect way to beat the heat! With the summer season approaching, the idea of getting the house air-conditioned with the minimal budget sounds so fascinating. Almost that one wonders if it is just too good to be true. While central air conditioning seems to be the correct answer here, it is really costly, and to adjust and readjust the temperature is also one grueling task. For summer heat, if you choose very low temperatures, you can catch the heat quickly once you go out, so choosing and changing the temperature can be tricky.
To deal with that, a bucket air conditioner can come to the rescue. It can easily be made at home using some regularly available supplies. It can prove to be very cheap and hassle-free. Get ready to enjoy the calming cold air from your homemade air conditioner. Using it as much as you can without worrying about the shock of immense electricity bill at the end of every month.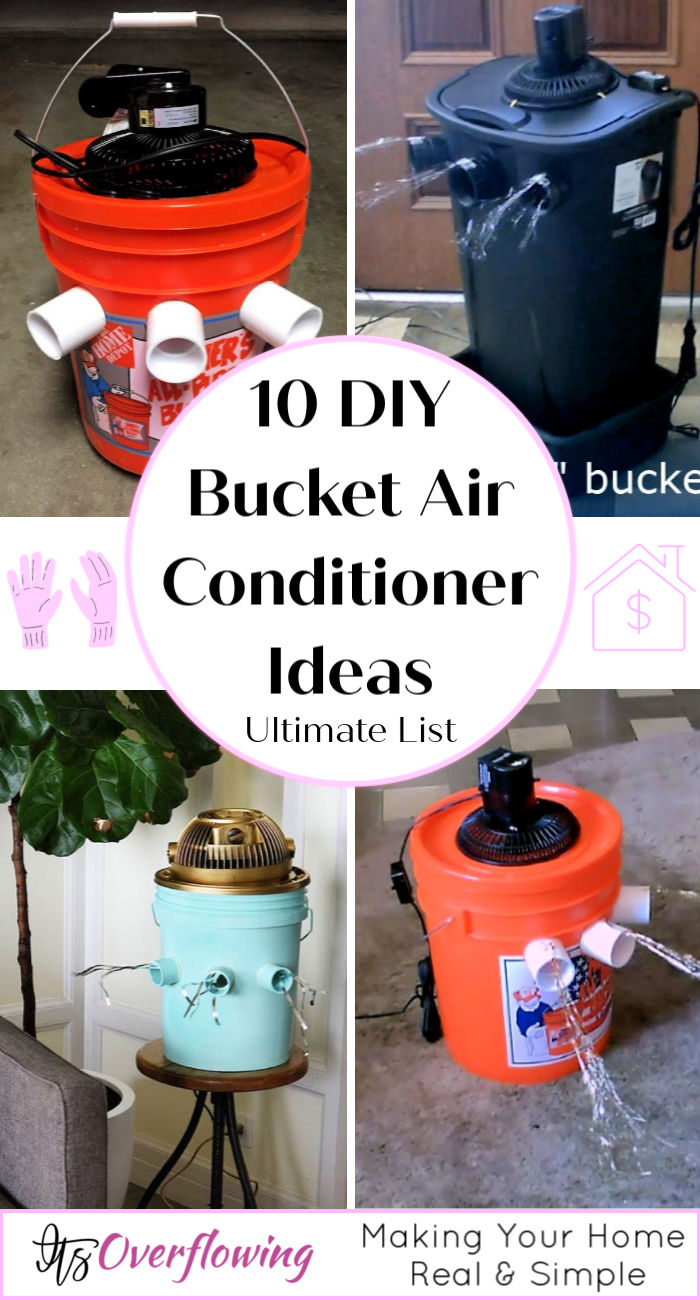 5 Gallon bucket air conditioner does it work? In this roundup below, you can find the easiest most DIY bucket air conditioners. Some of these easy to make DIY air conditioner ideas are easily portable and can be used to keep your tent cool during a hike or road trip or for your homemade camper trailer. Go solar or put the 5 or 11-gallon buckets to some perfect use. Get creative, go economical! Keep reading.
1. 5 Gallon Bucket Air Conditioner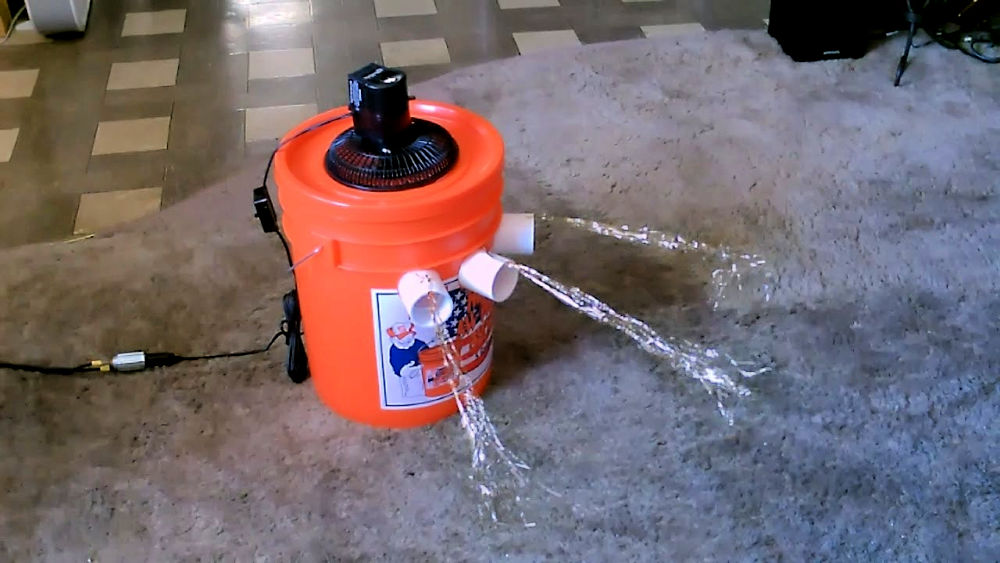 Enjoy cold without the prospective high electricity dues at the end of the month using 5 gallon bucket air conditioner! So DIY your own bucket air conditioner with simple items as a bucket, styrofoam liner, PVC pipe, small fan, and ice. (the small solar panel is optional). Assemble everything together, and you're ready to BEAT THE HEAT with bucket swamp cooler! youtube
2. DIY Bucket Air Conditioner
Take care of the summer weather with your own DIY bucket air conditioner that is very low cost and gives you some quick cooling in a closed space. Its proximity certainly can be a plus point, but it also gives a chill that is quickly dispersed into the hot ambient air, and everyone can enjoy it. Find this ice bucket air conditioning here! smartgarage
3. 5 Gallon Bucket AC
Design and take advantage of your own bucket AC with a capacity of 5 gallons and enjoy the winter breeze in the hot summer weather. This bucket fan air conditioning is for small personal applications all just by using a bucket, foam, PVC pipe, USB powered fan, jug, and popsicle sleeves. Get the whole stepwise bucket AC process on instructables.
4. How to Make a Bucket Air Conditioner Now Noise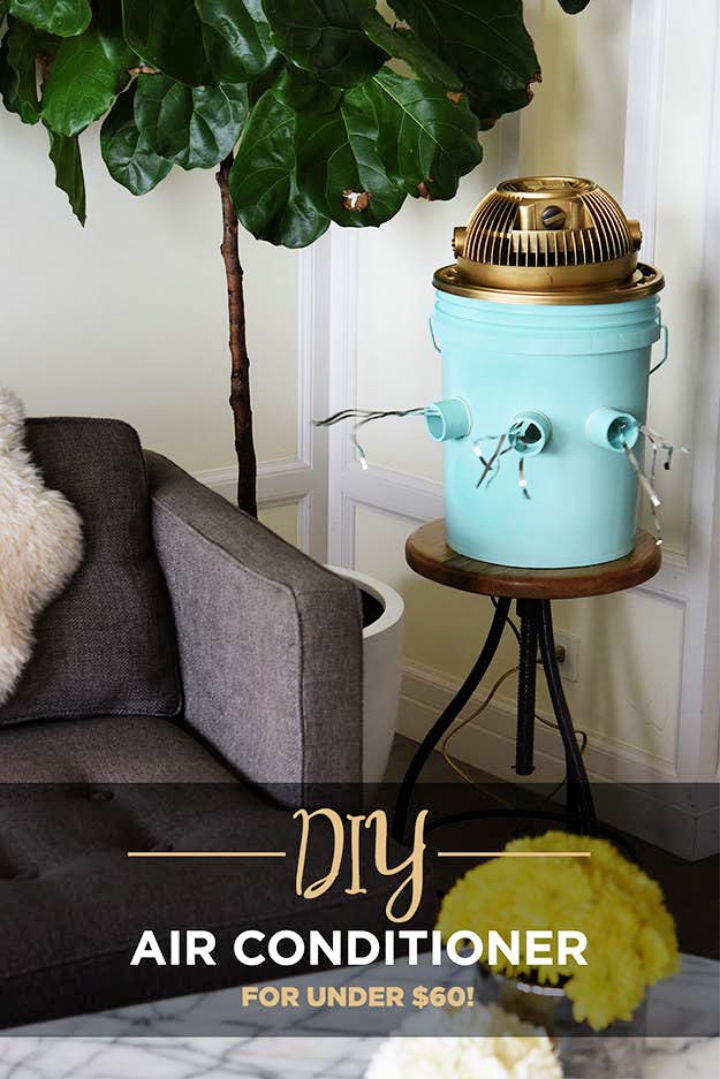 Sometimes the summer gets hot to boiling temperatures, and the normal AC's just don't cut it. With the heat out of control, custom made bucket air conditioner sounds like a mighty nice idea that is also pretty low budget and meets your needs. Use the available household items to make this homemade air cooler, and a cool breeze is a few seconds away. buzzfeed
5. DIY Portable Bucket Air Conditioner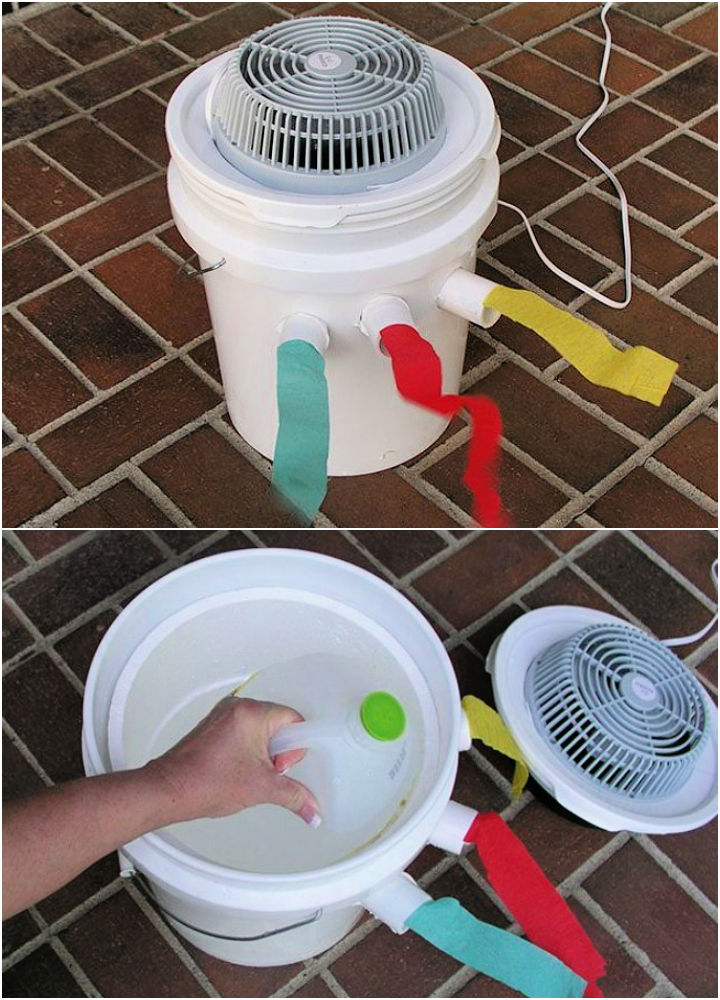 Don't get stuck inside on a hot day! It's like on top of uncomfortable situations for everyone. So use the fan at home and turn it into a portable AC unit with only a few additional supplies. Use a 5-gallon bucket with the bucket fan and put water inside and enjoy the cool air coming out of the DIY bucket ac. hunker
6. 11 Gallon Bucket Air Cooler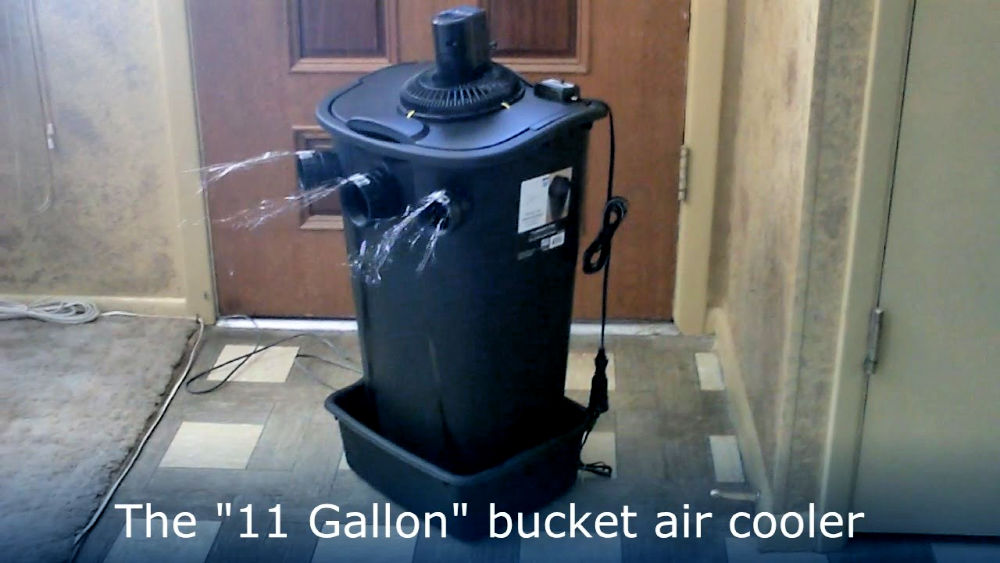 No one likes a hot summer day without any source of beating the summer heat with sweat pouring all over. It is about time to DIY an 11-gallon bucket air cooler that can make it all easy while being a low hit on the wallet. It produces lots of cool air for hours, and the ice bank holds a lot of ice. youtube
7. Make Your Own Tent Air Conditioner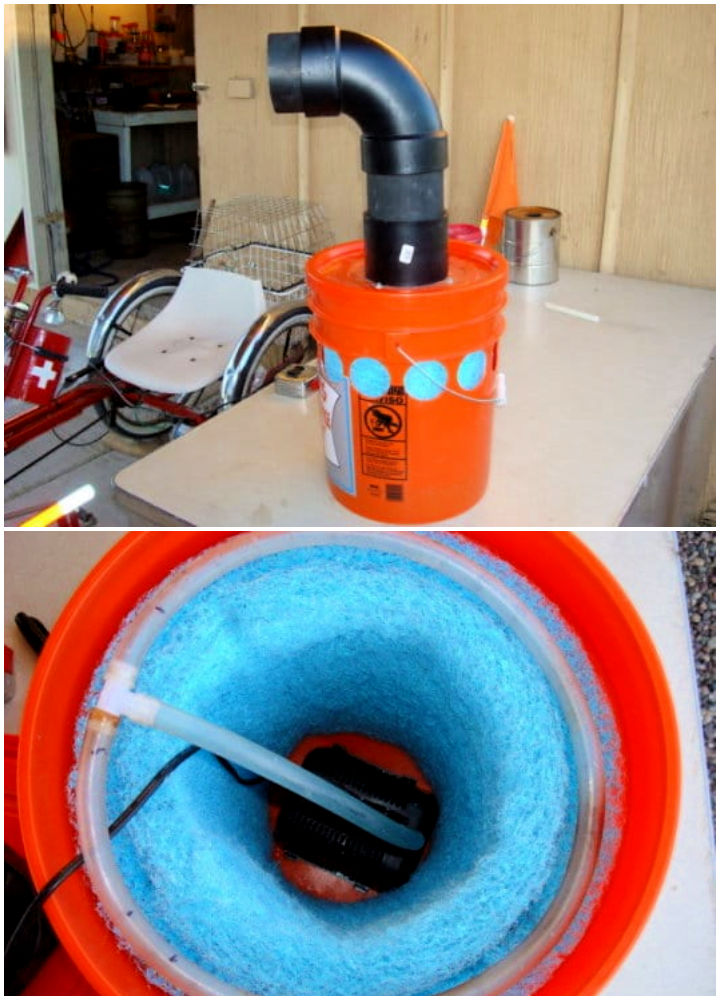 Stay cool while camping by creating a homemade air conditioner with a compressor, and have the best tent in the park. DIY this powerful homemade air conditioner that will certainly blast cool air, which you will feel from across the room. You can even add a solar panel to it, which offers a low-cost solution. thetentairco
8. 2 Gallon Bucket Air Conditioner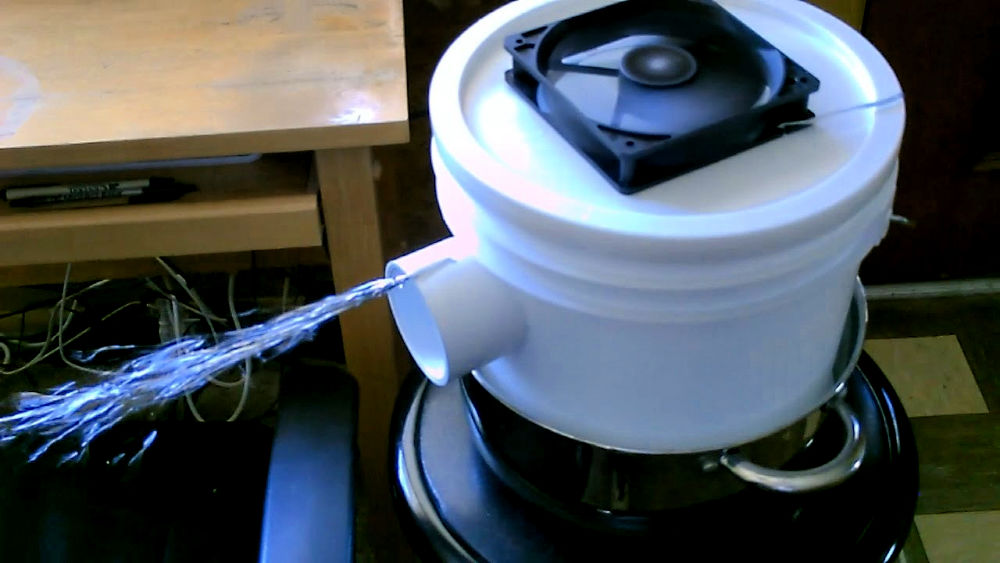 Just the thing you require for summer is an inexpensive way of staying cool. This can be easily done at home with a 2-gallon bucket air conditioner using just a PVC pipe, computer cooling fan, and ice. Put the bucket in a metal pot, and you're good to enjoy the cool blast of air from this simple DIY ac unit. youtube
9. Homemade Air Conditioner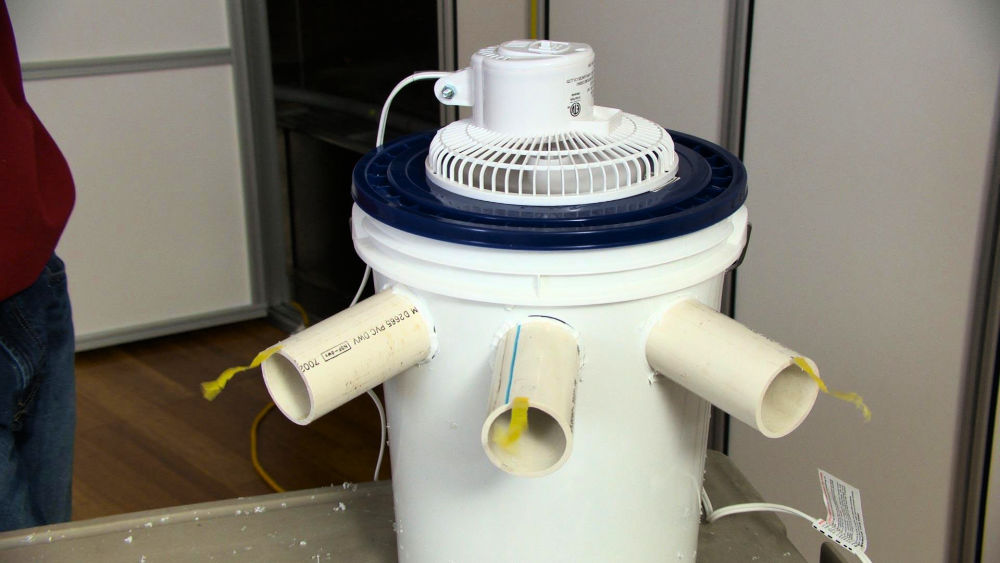 Forget the sweaty summers by working on this interesting method of DIY-ing a homemade air conditioner. All you are going to need is a bucket, a bucket fan, and some ice to make this ice bucket air conditioning. Fit the fan into the bucket tightly and add some ice to it. Make holes, and the chilled air will embrace you in no time. Follow the whole steps on consumerreports
10. How to Make Solar AC At Home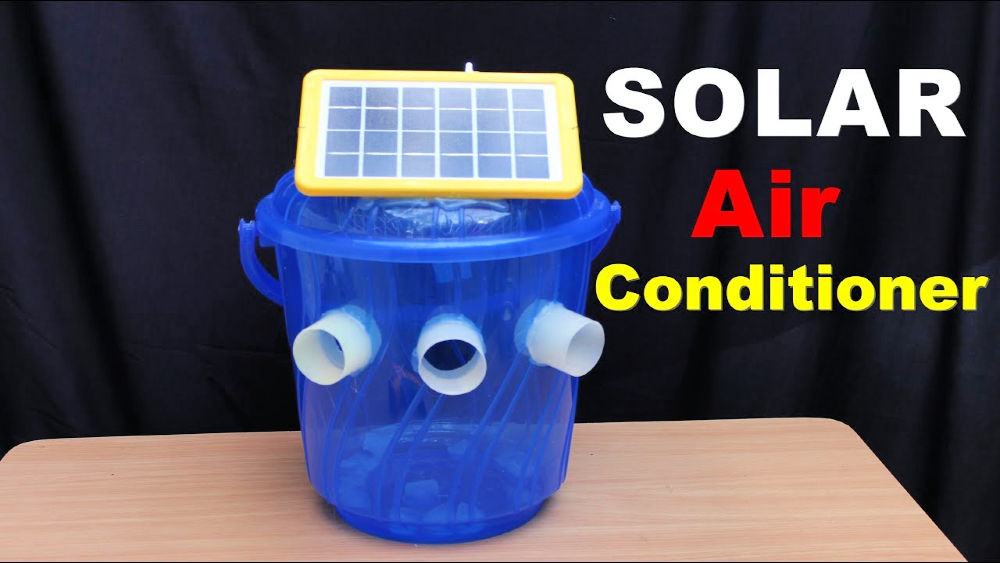 Being environment friendly and still enjoying a comfortable life don't go hand in hand. With this new design of Solar AC at home, you can actually achieve both things. For that purpose, you just have to use a solar panel and attach it to the bucket with a fan and battery. Enjoy the cool air. youtube
Do you love camping and regular trip? when you camp, you need the best camping sink to clean up. Read our camping sink guide to make the best outdoor sink today.
Conclusion:
Now you can forget about watching the viral videos on the internet, it's time to break a sweat and fashion a homemade bucket air conditioner. These portable air conditioners at home depot best used when you are just sitting around and would like a cool breeze on your face. Whether you're on the couch watching TV, on computer getting work done (more like playing video games), or on warm nights going to sleep, it's just the right kind of stuff for you. So, feel proud of your amazingly functional creation and you can enjoy the happy chilling.