While renovating or decorating a bedroom, most of your budget is spent on the bed only. If you have a great bed design, then get a great mattress for your bedroom with these DIY mattress projects that are cheap and comfortable enough. Learn how to build your own mattress with these 15 easy DIY mattress ideas include detailed instructions, supplies and will save you a lot of money. Yes, they provide step-by-step instructions, free plans, visual guides, and even full video tutorials to easily make a quality bed mattress at home. Moreover, get here direction to make all-natural bed mattresses that will help keep the entire bedroom hygienic. Explore this collection of 15 DIY bed mattress ideas guaranteed to make you live the bedroom luxury.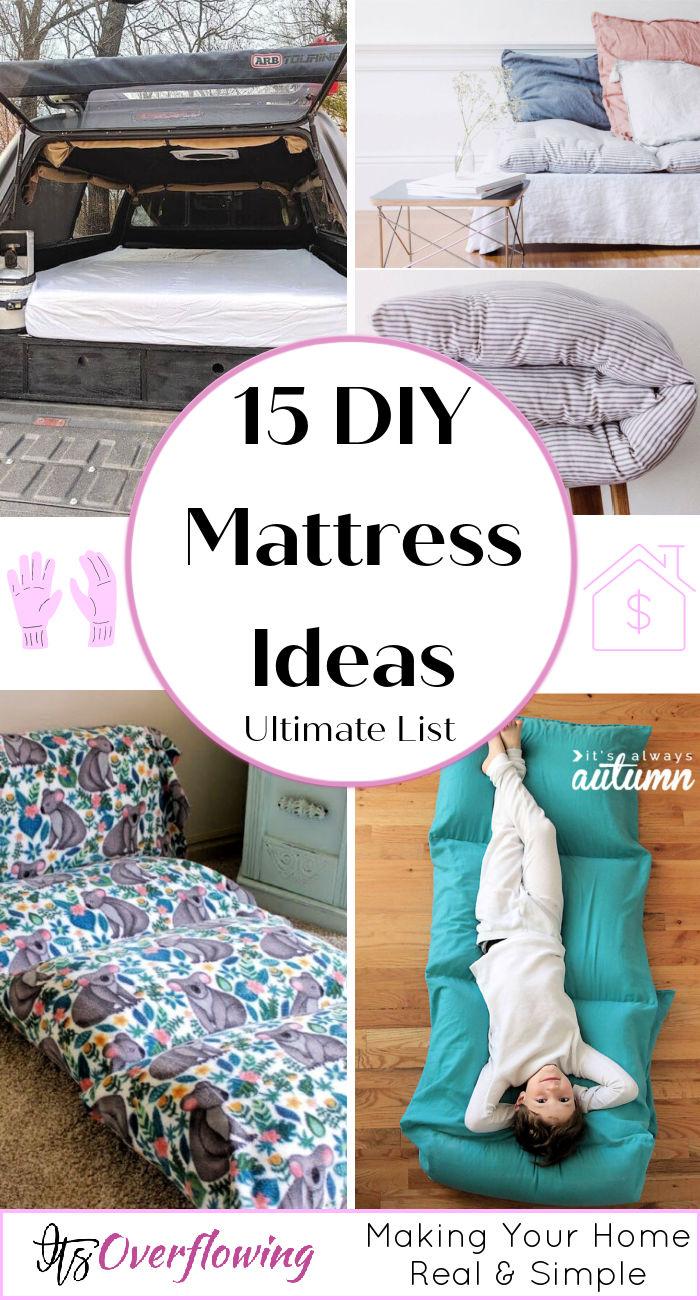 These diy mattress ideas will cover to make the perfect RV and camping van mattress, too, will improve your camper life. Trim down the market bought mattresses to fit in the vans, and the list will cover the hacks to make lovely new mattresses out of old recycled mattresses too. From daybed to doll bed to floor mattress, you will get here instructions to make all sorts of mattresses like a pro. Put together the pillows in a mattress cover to make a quick floor mattress too. Get here tricks to make the tufted bed mattresses too. Explore the entire collection of these diy mattress ideas to see a lot of amazing DIY mattress projects to choose from.
1. DIY Mattress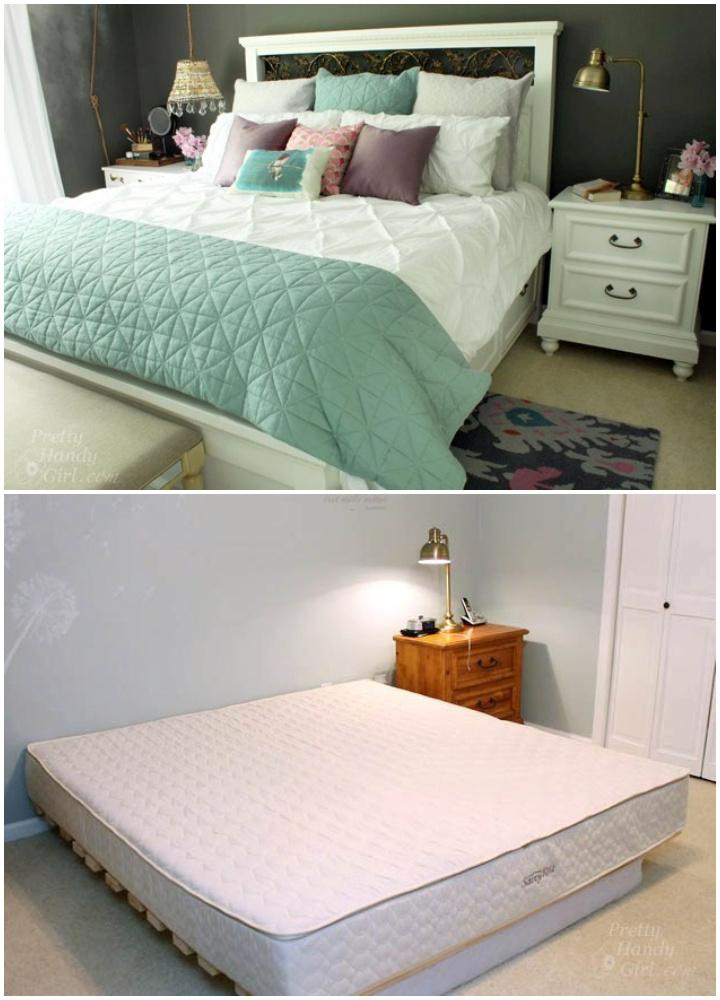 Are you looking for a durable mattress to bring to your home that will not break down? So, make this out DIY latex mattress that will serve long, giving you quality bedding comfort. Make this mattress for a master bedroom, and it will be a big delight to sit and sleep on. Details here prettyhandygirl
2. Making Your Own Mattress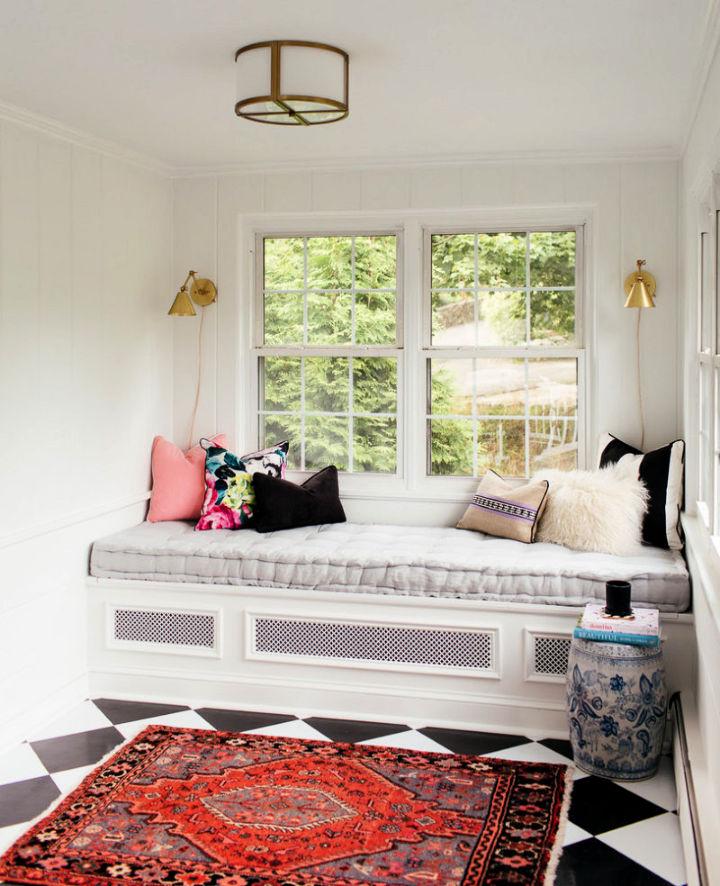 Make this French tufted mattress at home will rock you sleeping and reading nooks and can be put over any custom bench or daybed for high-value comfort. You need the high-density foam, batting, fabric, spray adhesive, matching thread, sewing machine, and other sewing supplies to make this lasting longer mattress. Details here domino
3. DIY Matress for Daybed

Do you love the afternoon napping? It will demand a daybed is providing the highest value comfort. So, do cozy up your daybed with this special homemade version of the mattress, will create a serene look of your reading and napping nook. You need 2 1/2 yards of utility fabric to sew the best looking mattress cover and then fill it up with wool or batting to get the mattress. Details here frenchbydesign
4. How to Make a Doll Mattress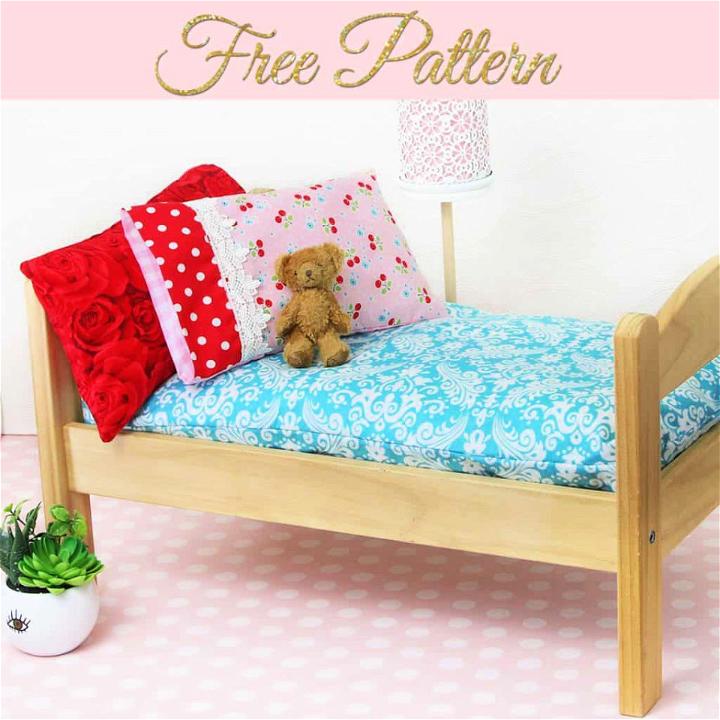 Need a lovely mattress for the doll's bed? Get here instructions to make a one quickly. For this pattern, you need almost 1/2 yarn of fabric, and it will be enough for those 18" doll beds. Sew the mattress cover using your mattress and then fill it up with foal stuffing or with polyester. This mattress will be a cheap alternative to luxurious bed mattresses. Details here treasurie
5. Foam Truck Bed Mattress for Truck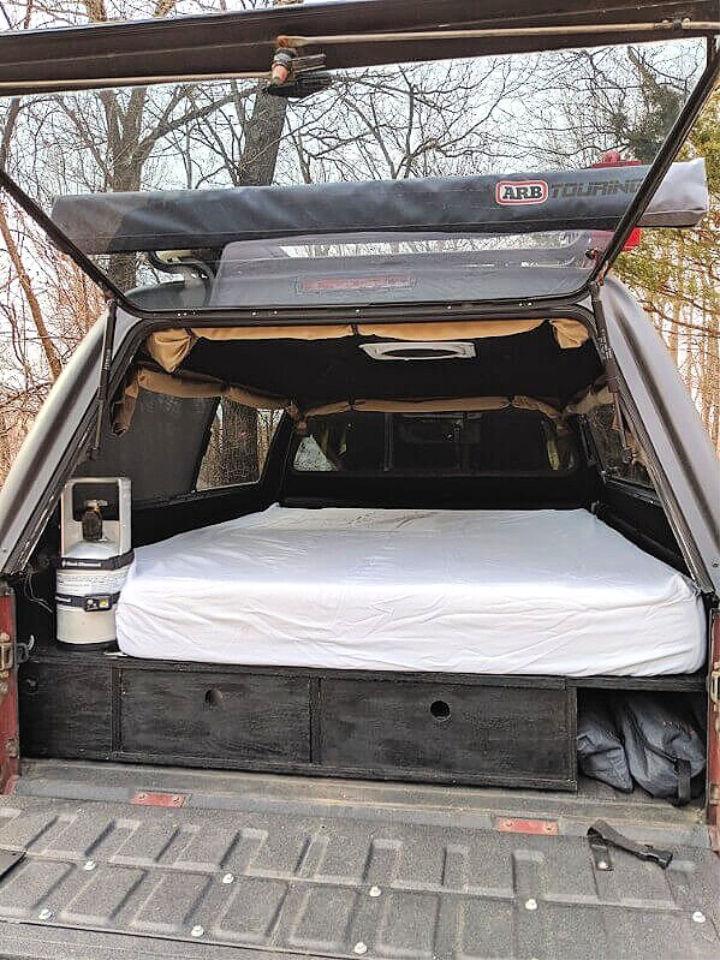 Do you own a camper or picnic truck that your drive to around the world to enjoy a stay different from your favorite places? Looking for a mattress for your camper bed? Then do make this truck camper mattress with foam and fabric. This is here a tri-fold portable camping mattress that is super easy to clean and fold. Details here takethetruck
6. DIY Floor Mattress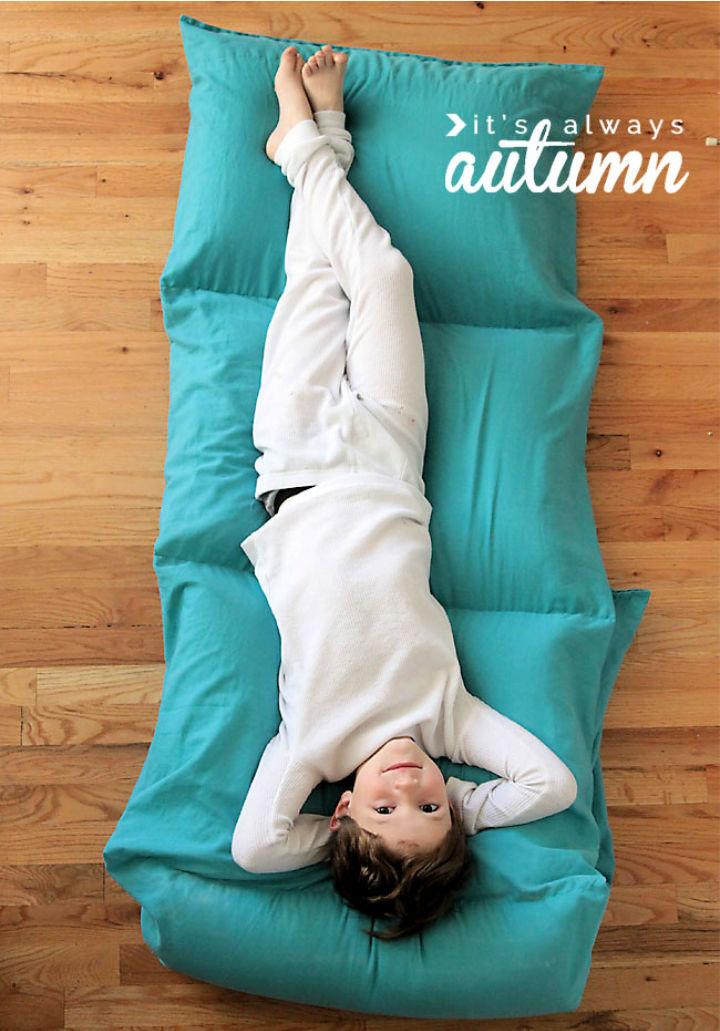 You often need only a mattress to enjoy a bed anywhere on a clean home floor. So, learn here how to make a lovely floor mattress, will make you enjoy bedding. This is here a pillow bed, and you can put together a bunch of pillows with a combined cover to make this floor mattress. Sew around each pillow so it will remain in place. One of the best DIY kids' mattresses made at home. Details here itsalwaysautumn
7. DIY Wool Mattress

The luxurious bedding costs you big, and even buying a natural and healthy mattress will cause a load of $5000 or more on your wallet. So, get here free instructions and plans to build an organic mattress for $700. You need 2" thick 100% natural latex topper, cotton batting, organize cotton fabric and tufting supplies to make this wool mattress. Details here greenbuilderme
8. DIY Bedding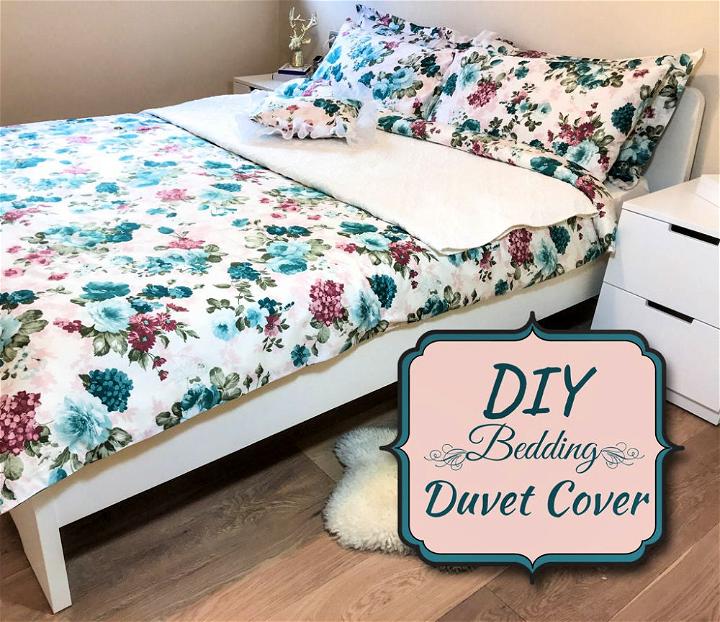 Organizing the home will demand to shop for the right furniture. The bedding costs you the most. So, save yourself a ton of costs by DIY bedding needs like a bed mattress. Learn here how to make a bed duvet cover like a pro. You need extra whide bedding fabric, buttons, and a sewing machine to sew this duvet cover. Get here guides for seam allowance too. Details here instructables
9. DIY Natural Bedding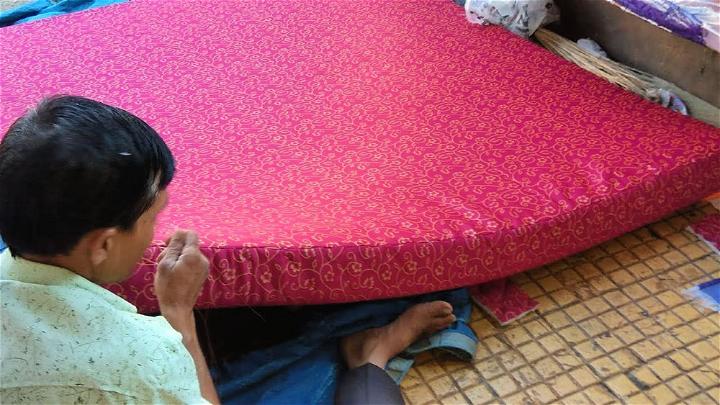 Live a more hygienic life by jumping to natural bedding. Find here the tutorial to learn to make the natural bedding. Grab the organic fabric and then simply fill it up with the wool. Make it thick to decided size and then finish it up with tufted buttons. Opt for this mattress for luxurious sleeping comfort. Details here
10. Build Your Own Mattress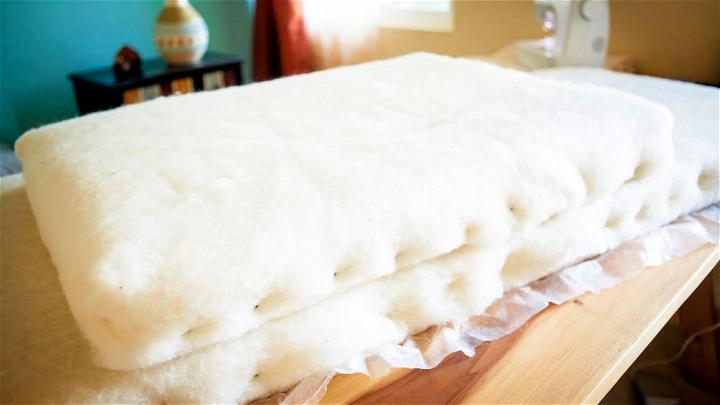 Get here tricks to build a mattress for van or home. This organic and natural mattress will rock for a camper to get the instant sleeping comfort. Use all the quality and pure materials to make this mattress, and it will work up super quickly. The mattress is chemical-free, will regular your body temperature, and will be a great support and comfort. Details here
11. Handmade Mattress

Making a mattress is not rocket science. Everyone with a beginner skill level can easily make this mattress. You need the mattress of choice and cotton wool to whip up this mattress, will rock to sit and sleep on the floor. Here you can also recycle the old mattress to make this new lovely mattress.
12. DIY Mattress Topper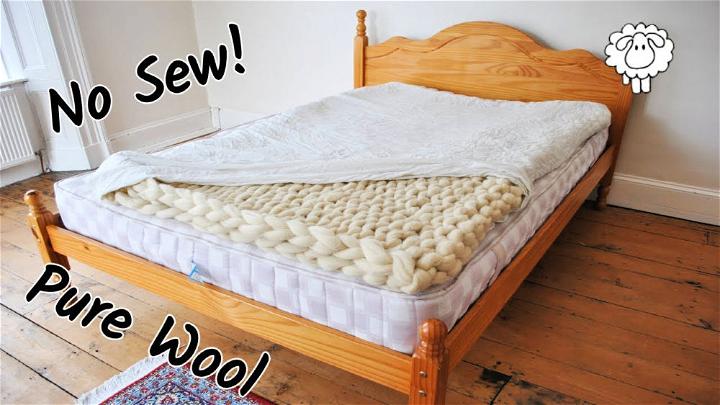 This project is all about to hand crochet the chunky wool making a thicker mattress size. Next, you can cover the whole crocheted or mattress with a fabric cover and gain a lovely mattress. A one of the best mattress topper to make at home without getting expensive. This mattress will live for years to come.
13. How to Make Your Own Mattress Cheap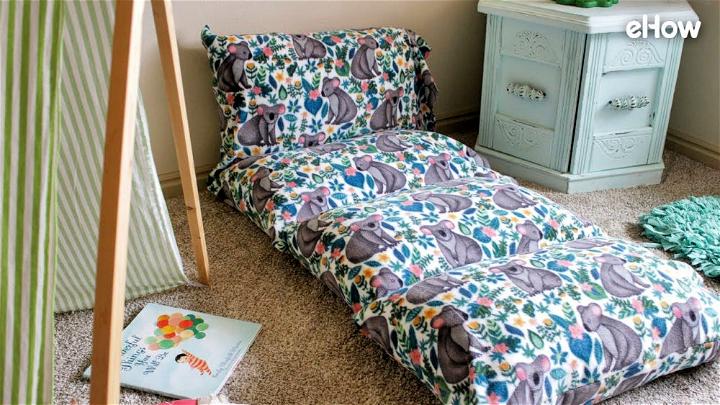 Sometimes the mattresses cost you more than the bed. So, learn to make expensive looking mattresses inexpensively at home using these guides and free plans. Get here the guides to make two design cushions and a pillow from the old pillow. It one of the best DIY bedding projects ever done.
14. DIY Mattress Components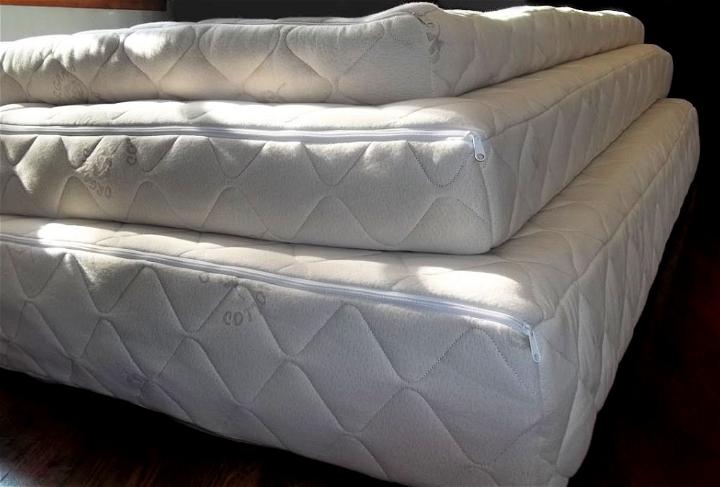 Learn here how to make a natural mattress without getting expensive. Make this mattress using 100% cotton and % 100 organic fabrics, and it will provide you quality comfort. You need natural latex, organic cotton, and farm wood to make this fabulous mattress at home. It will be a great addition to one's bedding space. Details here
15. Custom 10 Inch Foam Mattress for RV

Live the bedroom luxury with this custom 10inch foam mattress. Actually, this 10" mattress is made to make you enjoy the van life more. For a camping van, a bed is a big must-have to enjoy a fun break and napping. It is made of a memory foam mattress that has been cut to size to make this van foam mattress. Details here
Conclusion: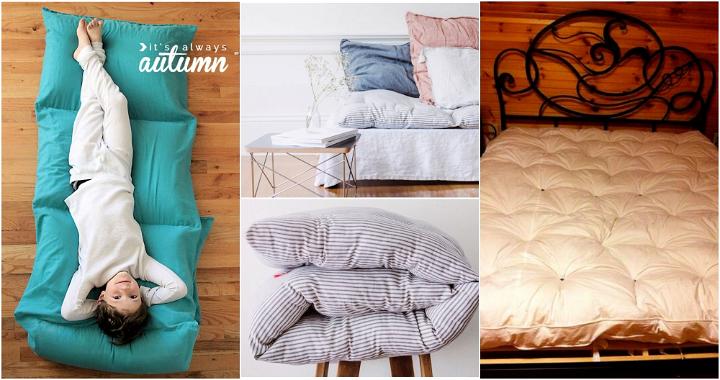 Bed mattresses cost you big, for sure. However, opt for DIY alternatives to make luxury bed mattresses inexpensively like a pro. From making a totally new bed mattress to creating one from an old and recycled one, this diy mattress list will share all the hacks to make a mattress like a pro. Use the foam or natural latex and even the wool or batting of choice to make these mattresses. Moreover, upcycle your old pillows too for whipping up super cool bed mattresses in no time. Get here hacks to build an upholstered bed mattress too.