Water is very essential to life. You can certainly live without food for a few days, but your survival chances get minimized when you are out of water. Hence, every house needs clean water, and these DIY water filter ideas can be of great help! An average person can drink 2 liters of water in a day. If you are purchasing filtered or mineral water, then you are wasting so much of the money that you can invest in something else. Not just that, this roundup of 15 homemade water filter ideas can be of great assistance while you are traveling also!
For instance, if you go for a hike or camping and eventually run out of purified water, you can produce your own clean water! But how? with a DIY water filter! how to make a water filter? With these homemade water filtration system, you can filter your water anywhere, anytime. Drink pure water in the woods or somewhere between nowhere. Wink!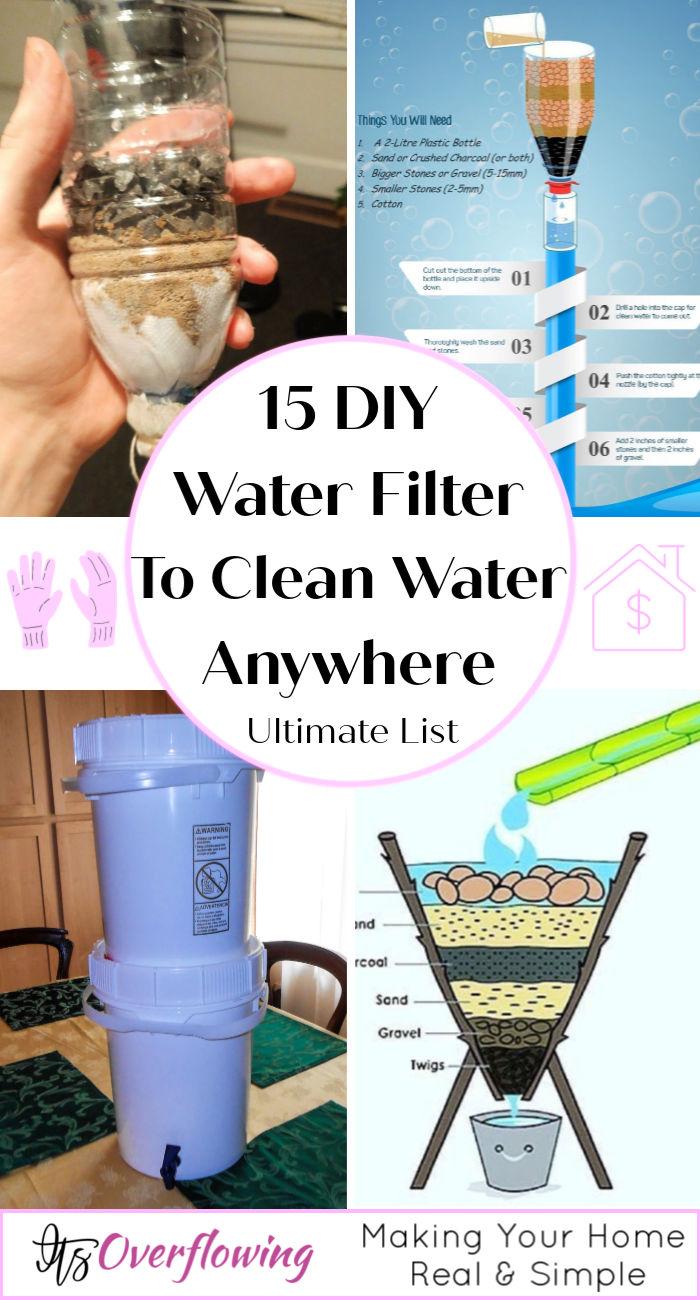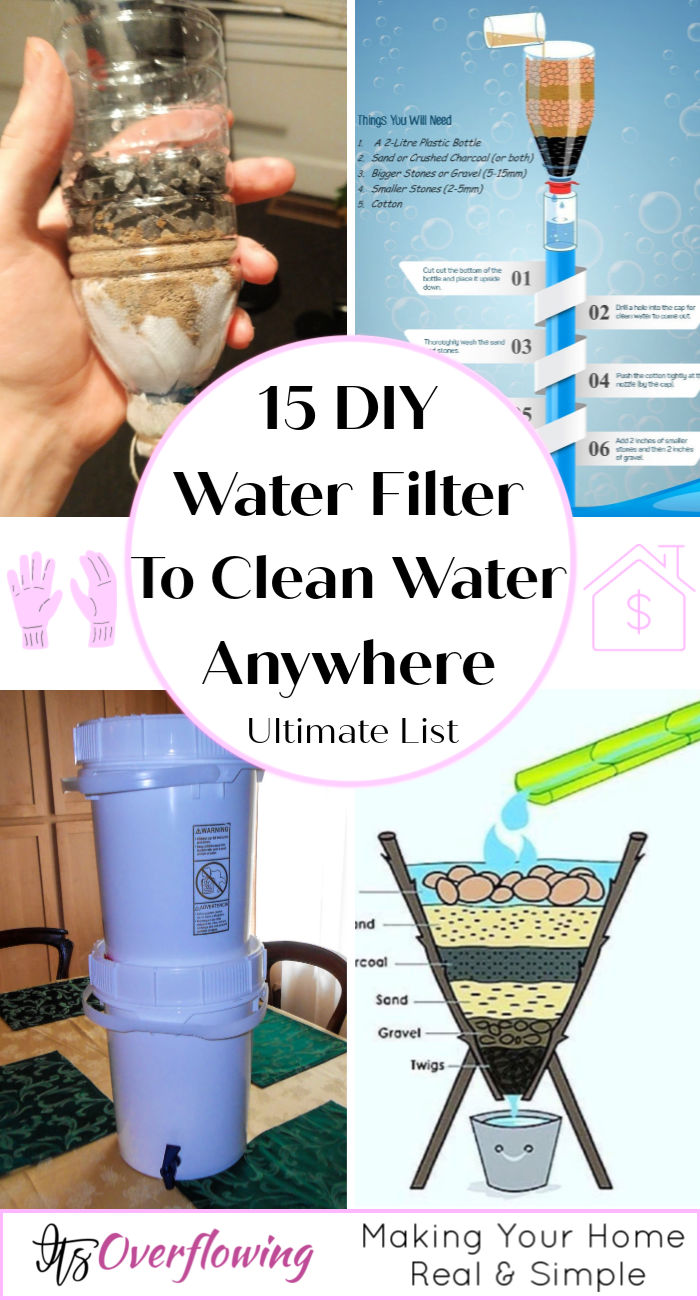 However, have you ever thought of giving a shot at homemade water filter? If not, then now is the perfect time for you. It is such a meaningful project that is not just productive but also highly functional too. As purified water is equally essential to your mind and body both, so why not do this project at home.
Clean water is an important source to freshen up your skin! And also keep you safe from many health-related diseases. Make a homemade water filter! Using a bucket or in a plastic bottle by putting in the sand, pebbles, etc., Sand and crushed charcoal, stones, or even cotton can prove to be quite the meaningful supplies in a homemade water filter! This makes it even more economical to make than buying the commercial ones.
1. Homemade Water Purifier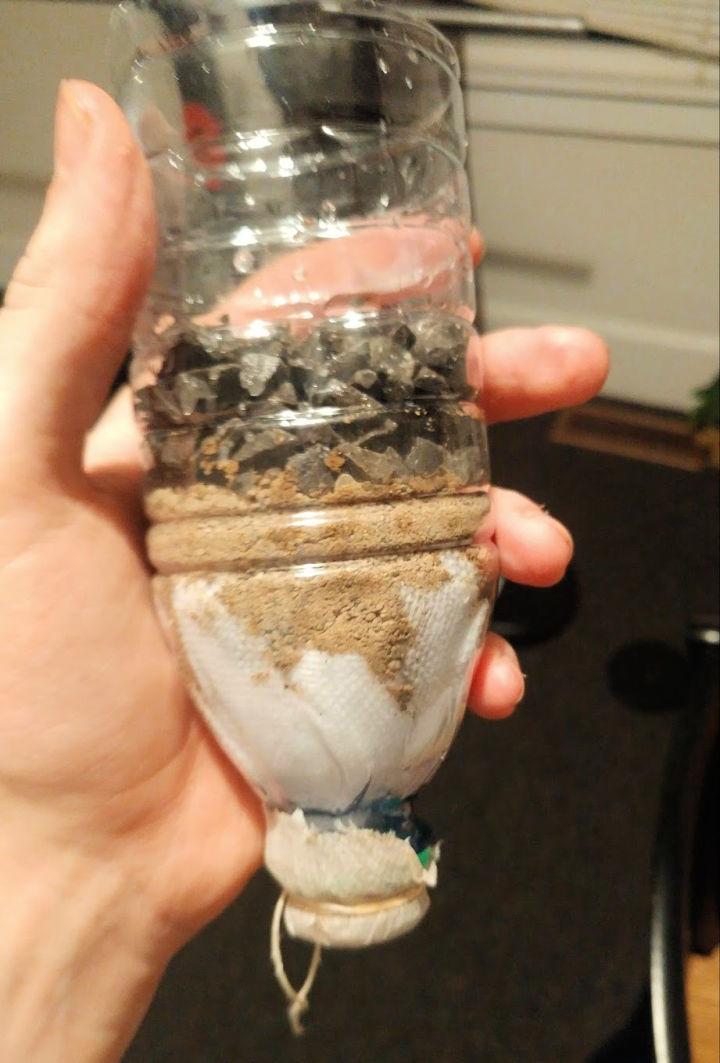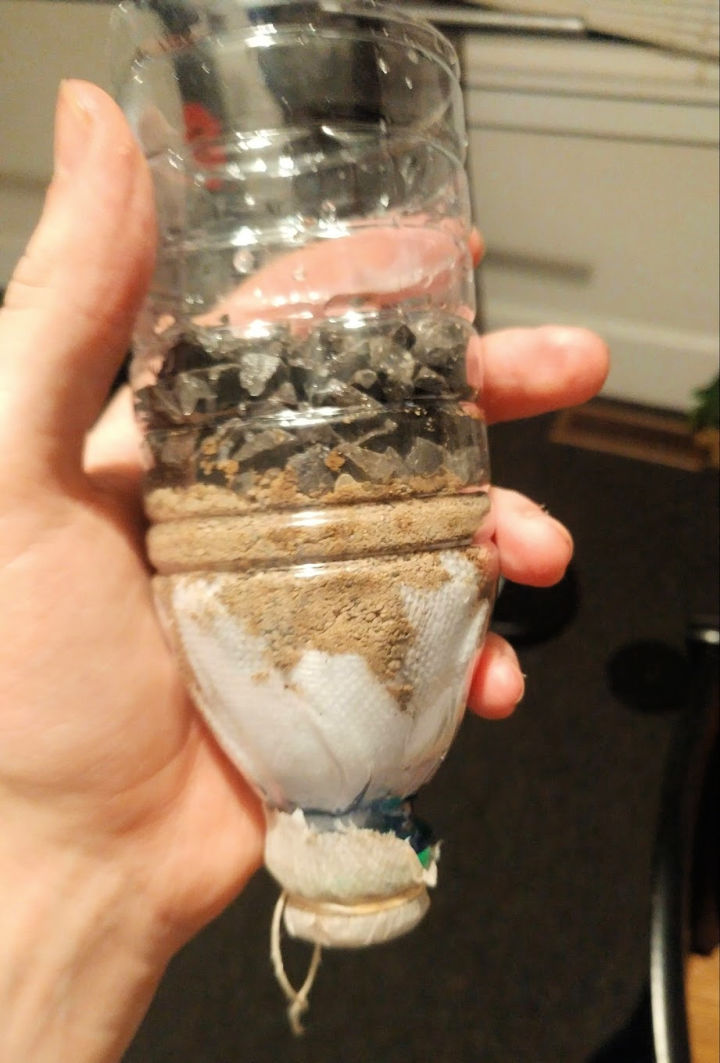 Make sure you are drinking clean water! Get your hands on this homemade water filter to save cost and not compromise on water quality, either! It is made up of simple household items. Plus, it is guaranteed to provide a hundred percent purity of water. You will need a water bottle, small rocks, sand, gauze, a coffee filter, and a rubber band to get started. steemit
2. Inexpensive Water Filter the Bucket Berkey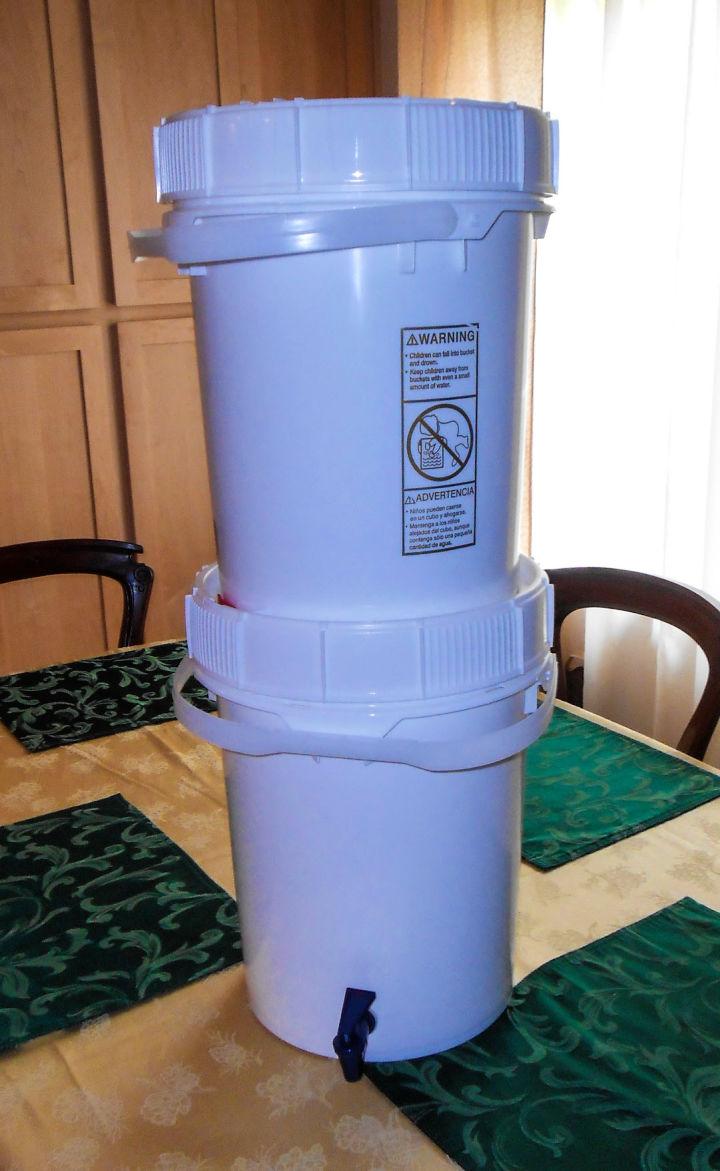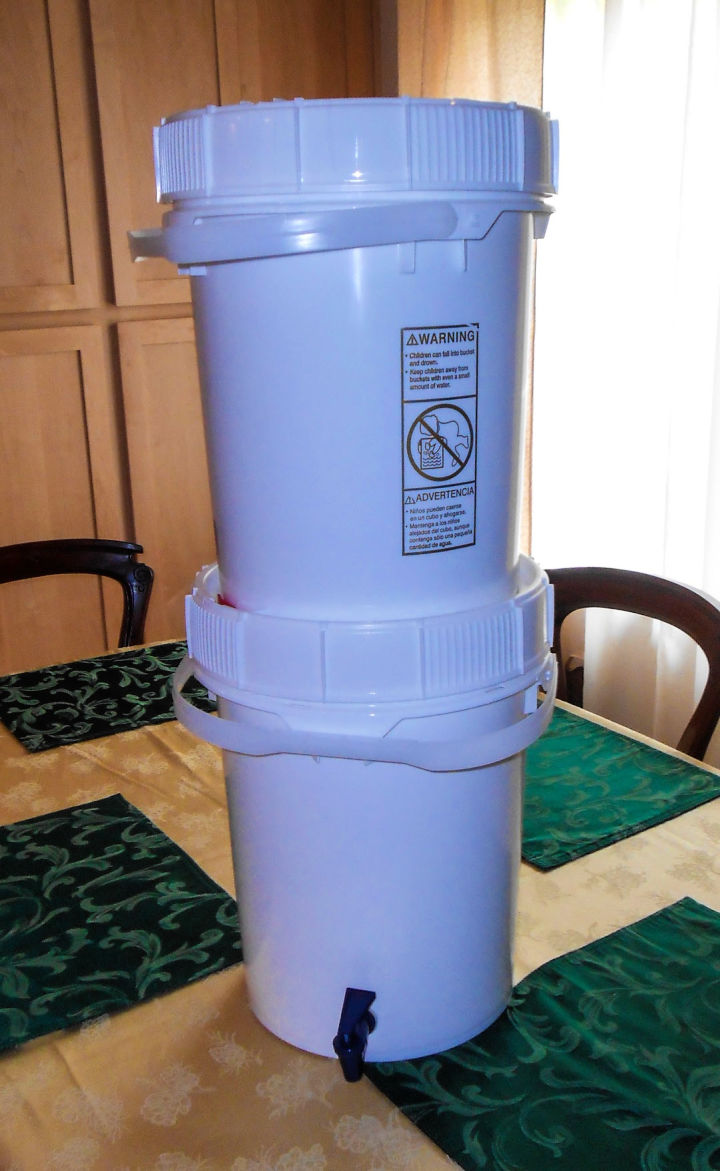 Check out this easy-peasy tutorial on making this inexpensive DIY water filter that is made from a spare bucket you might already have. This water filter will approximately purify 3000 gallons of water per day. So, save your money you were wasting on mineral water bottles and use it somewhere else instead! preparedness
3. DIY Water Filter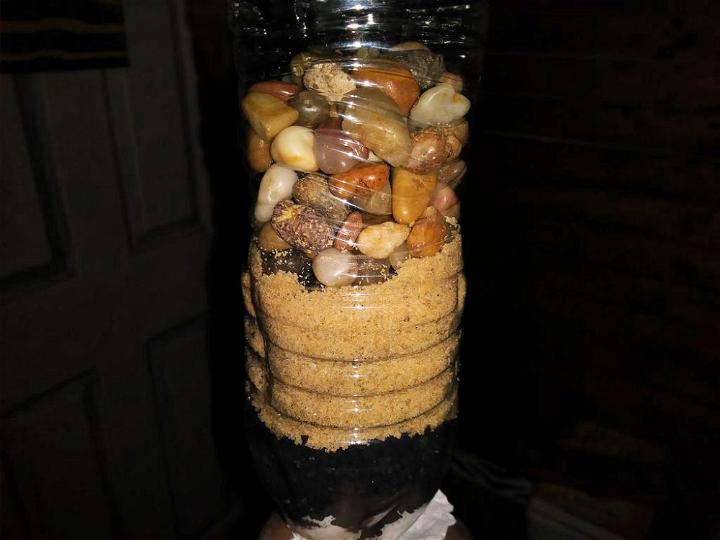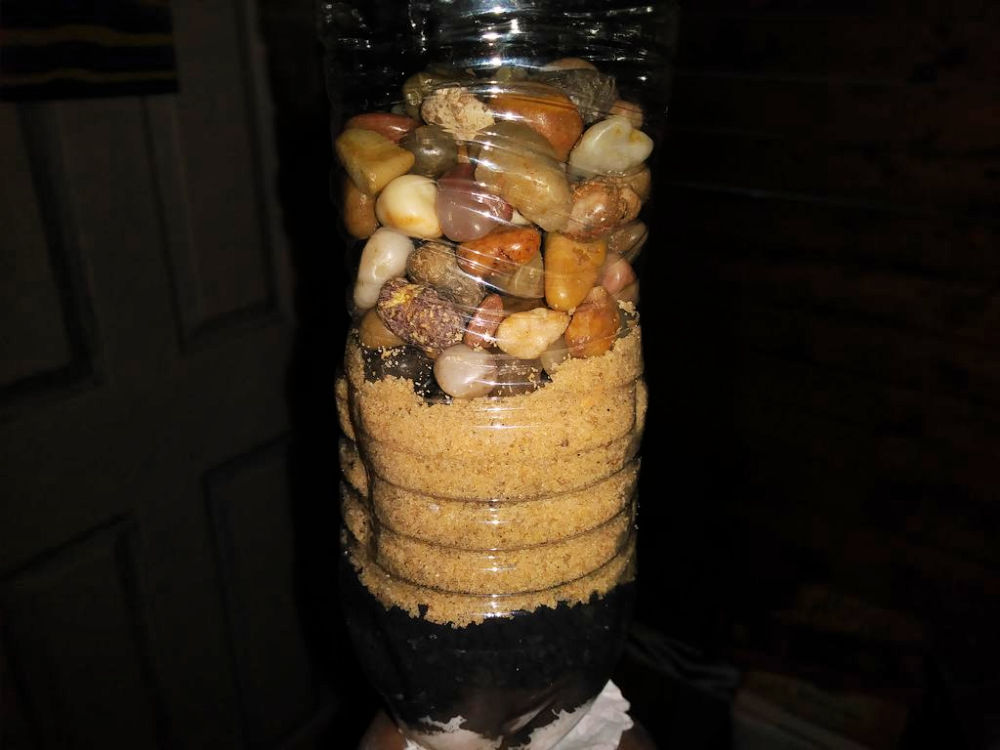 Filter out any dust and impurities of water that may cause many health problems. Check out the detailed instructions on how to make a water filter at home. Gather the materials required, including play sand, pebbles, activated carbon, coffee filter, and cotton balls to nail it! instructables
4. DIY Water Filter for Kids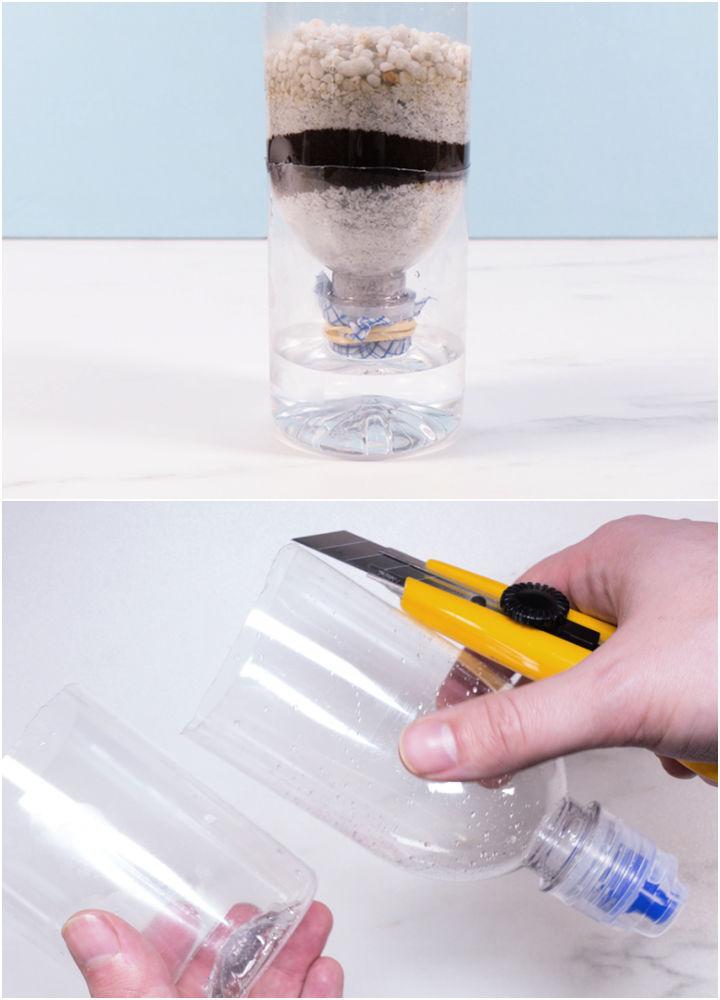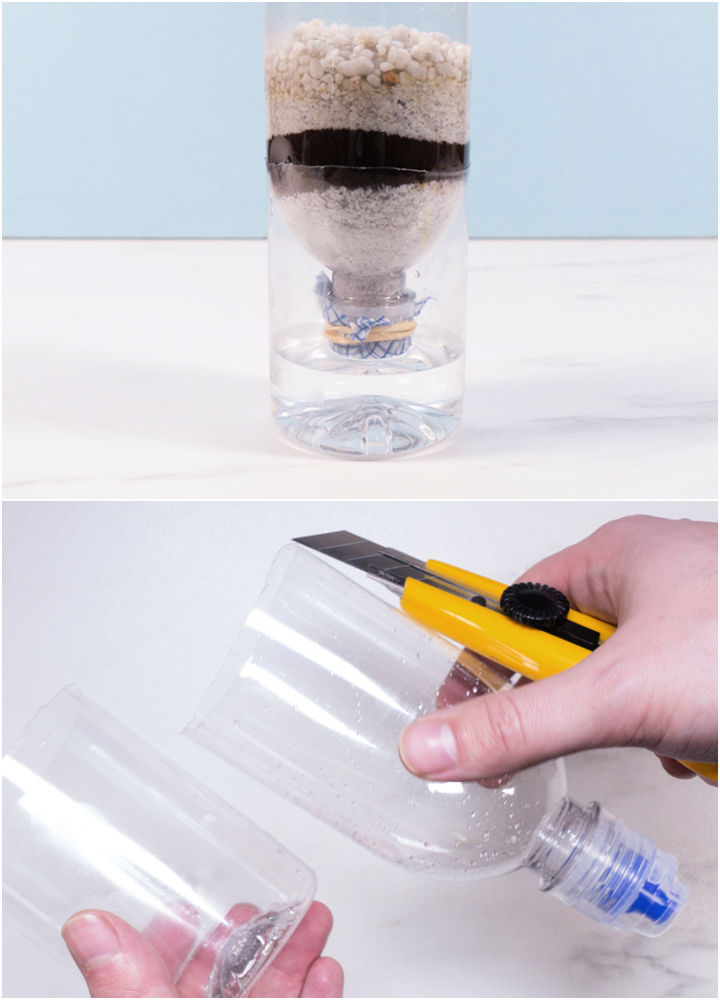 Teach your children to stay safe by drinking clean water! Use this DIY water filter system with step by step instructions to learn how to decontaminate the available water supply! This project is going to be super informative for your kids too. Show them by building it with plastic bottles, gravel, sand, cutter, rubber band, and cloth fabric. aprilaire
5. DIY Water Purifier in 6 Clever Steps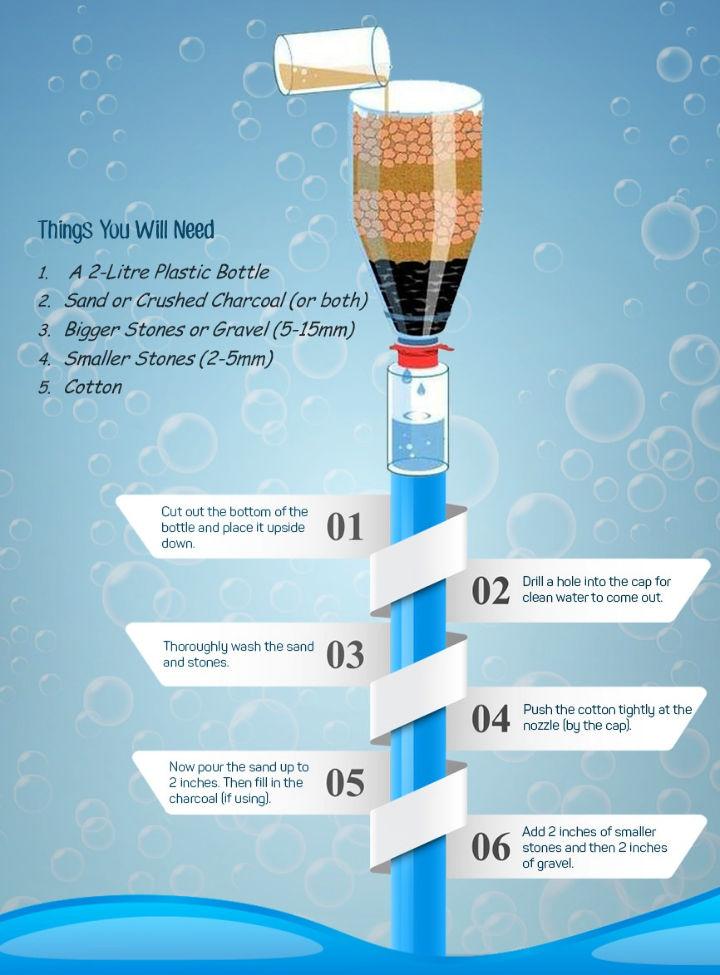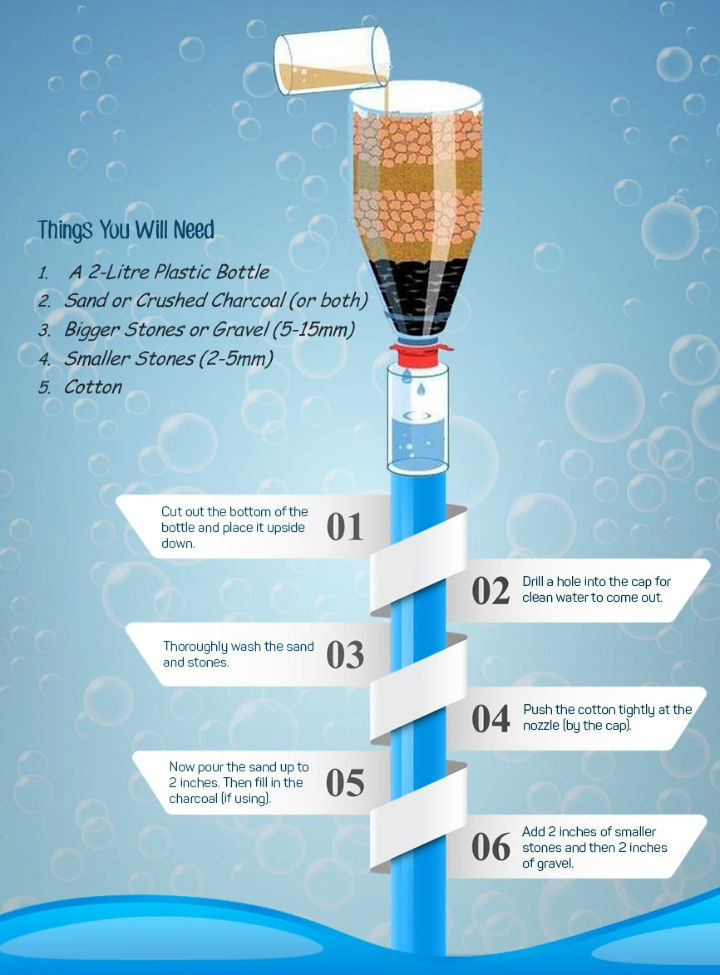 Build a DIY water purifier in just six basic steps! Collect materials like plastic bottles, crushed charcoal, gravel, smaller stone, coffee filter, and cotton to start. After assembling these items into a DIY water filter, your water purifier is ready to serve you with fresh and pure water to satisfy your thirst. housejoy
6. Handmade Geo Water Filters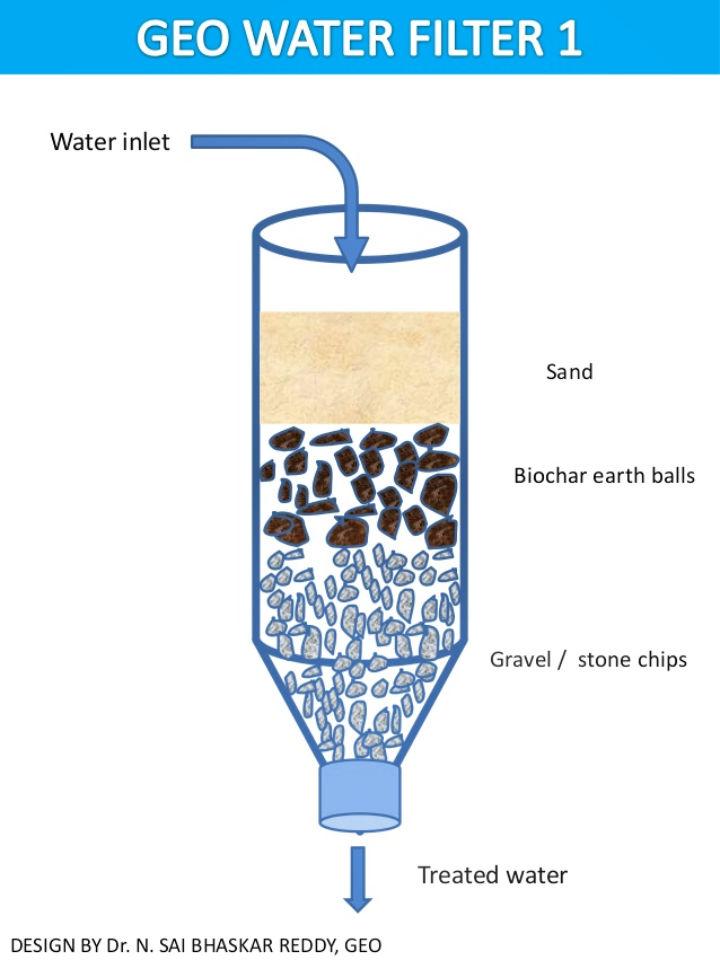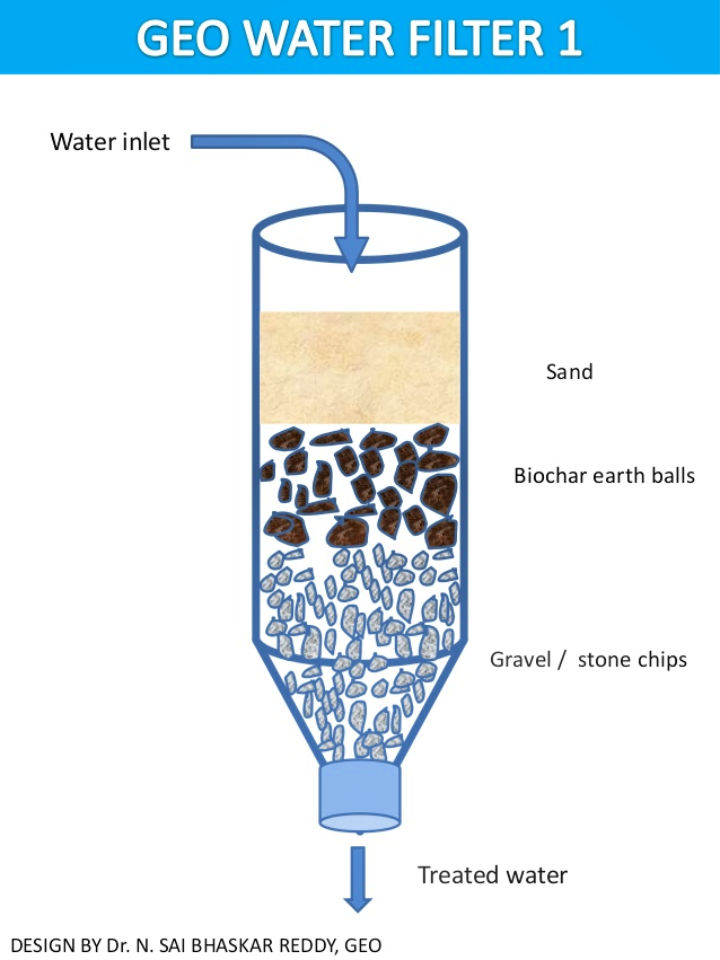 Have the commercial water filters more like out of your buying range? Then you must give this geo water filter a detailed look! So as to make it at home and get the same benefits as that of a commercial water filter. This project uses items that are probably already available at your home. As all you need is some sand, pebbles, gravel and a plastic bottle. slideshare
7. DIY Water Filter With Binchotan Charcoal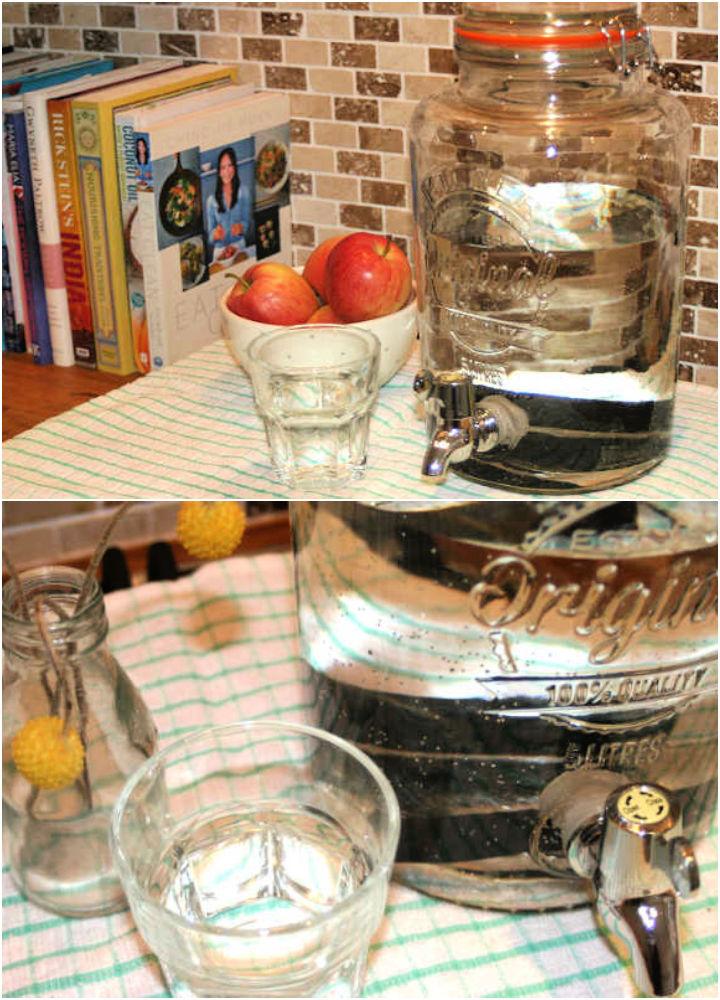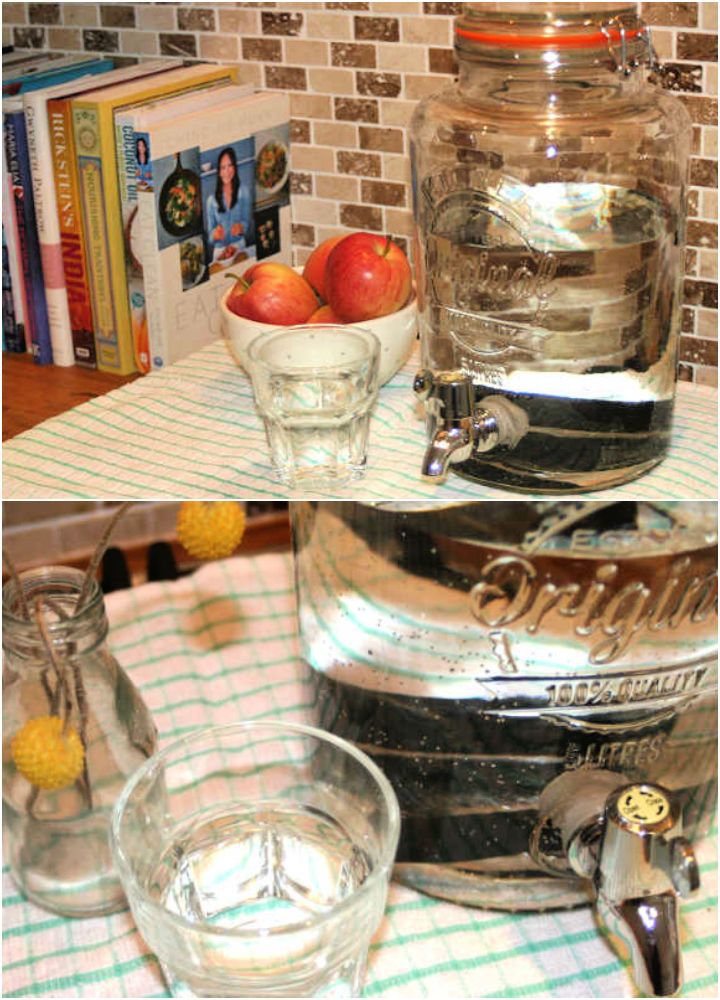 Do you want a constant supply of clean water at home? With the added benefit of lesser cost of buying a commercial one or spending on any more electricity dues? This project is incredibly easy to make at home. It will just take 20 minutes out of your busy routine. As good health is non-negotiable! onemumandal
8. DIY Survival Water Filters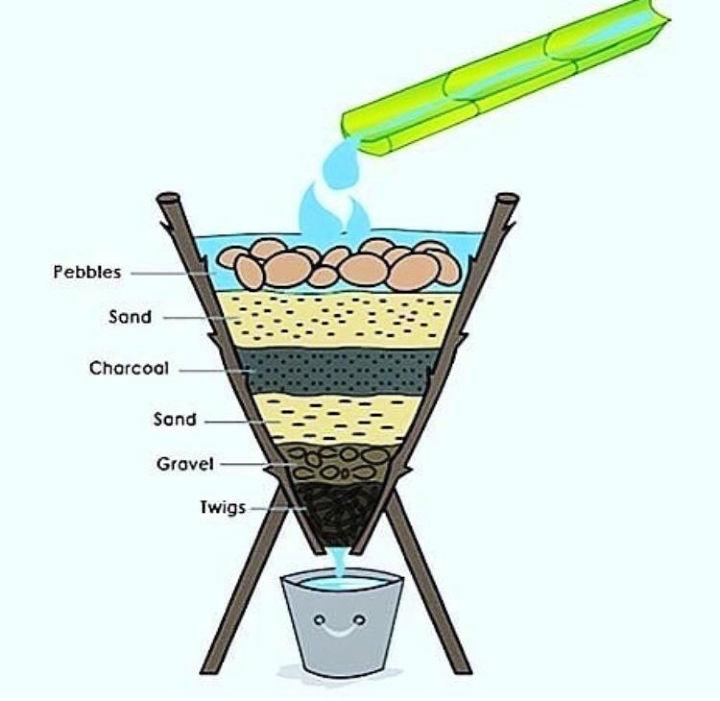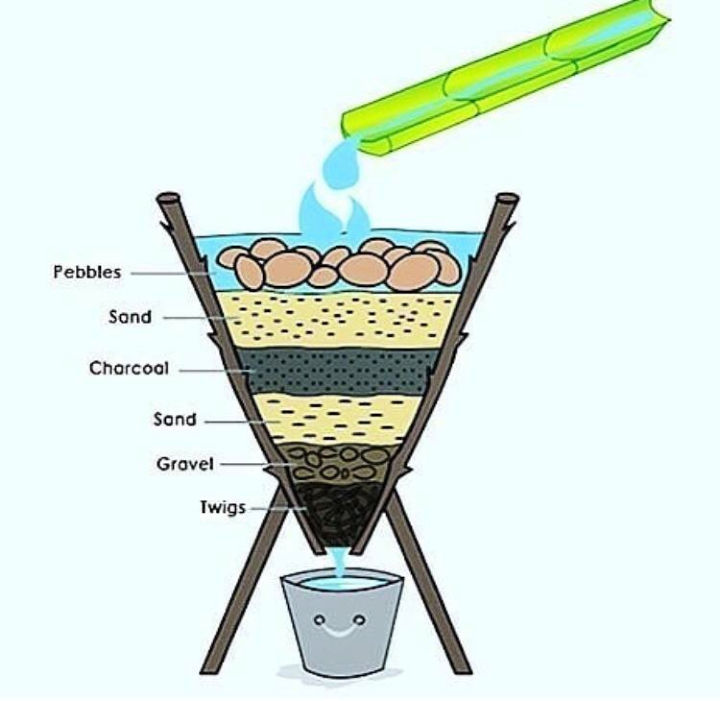 Purify your water if you feel your tap water has some sort of smell or remains of chlorine. Pure water is not supposed to smell this way! Protect yourself from this contamination and make your own functional water filter. Grab supplies like pebbles, sand, charcoal, gravel, and twigs to do this project. the story goes
9. Homemade Drinking Water Filter System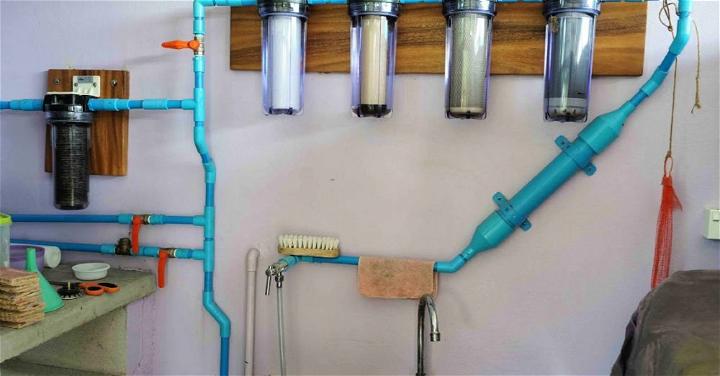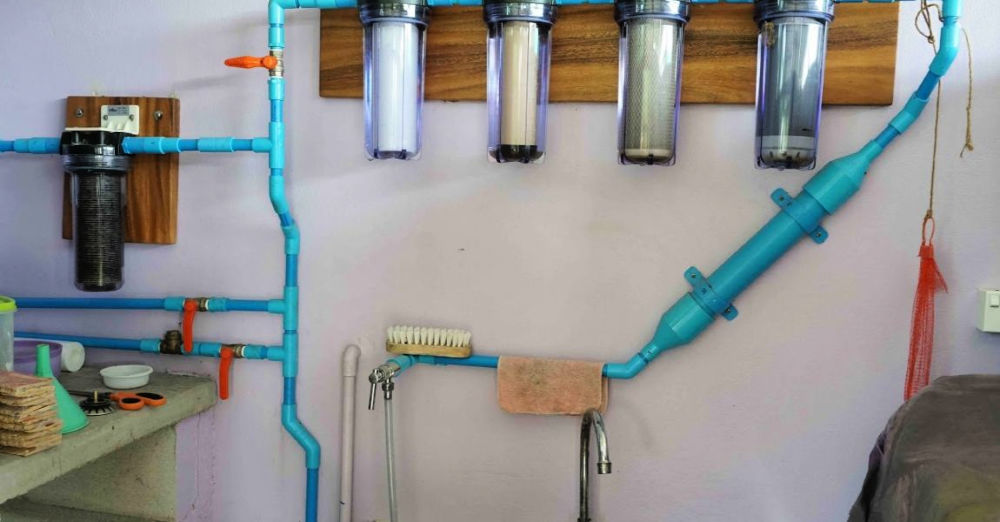 The best way to get rid of chlorine and other contaminants in tap water is to use a water purifier. Oh! Do you feel it is quite an expensive investment? If so, then you can make this homemade drinking water filter system all by yourself at home. Click the link below for all the details! youtube
10. Homemade Water Filter – Science Project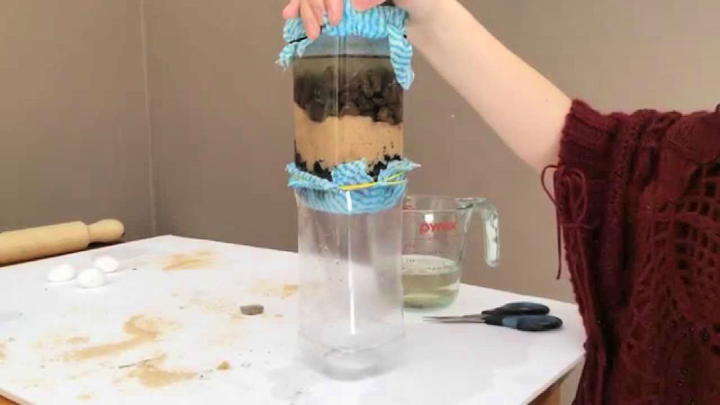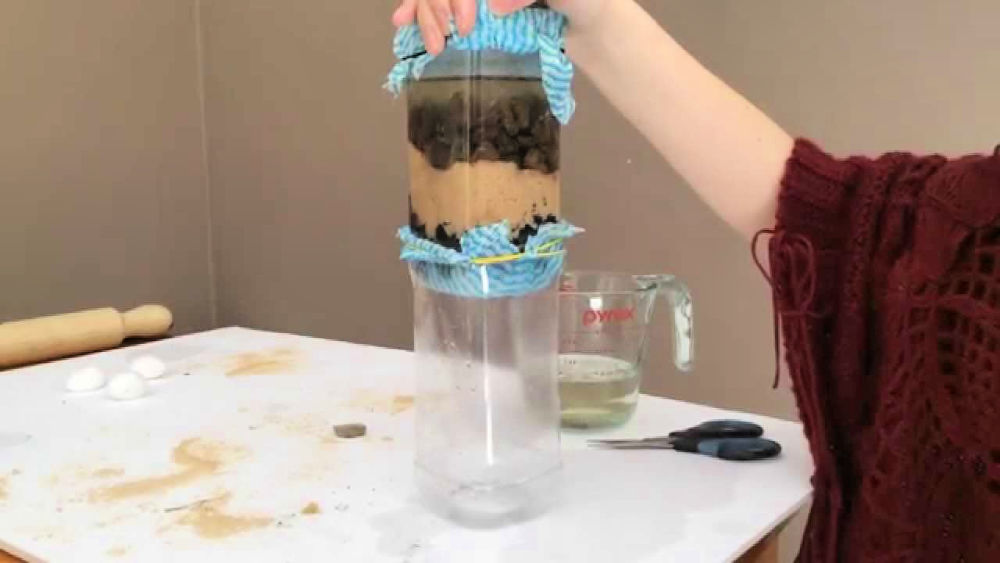 Health is a no-compromise! If you love being a thoughtful and considerate DIYer, then this homemade water filter science project can be a great next project for you! Because of its so many health benefits. Also, it's neither so time-consuming project, nor it will cost you a lot. youtube
11. How to Make Water Purifier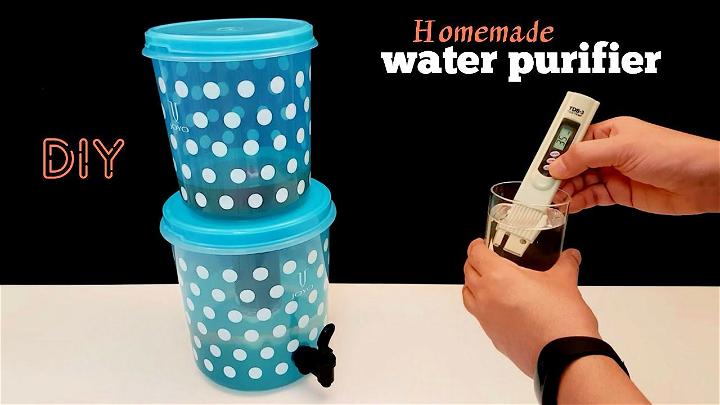 You know how much clean water is important for your daily life? Impurities can directly affect your kidneys and can also bring serious health issues. For that matter, you must learn to make a water purifier at home if you can't afford a commercial one. Head to the link below for the step by step guide! youtube
12. How to Make Water Filter at Home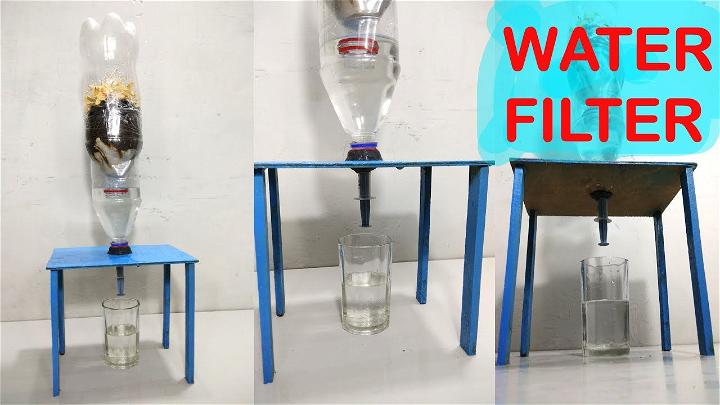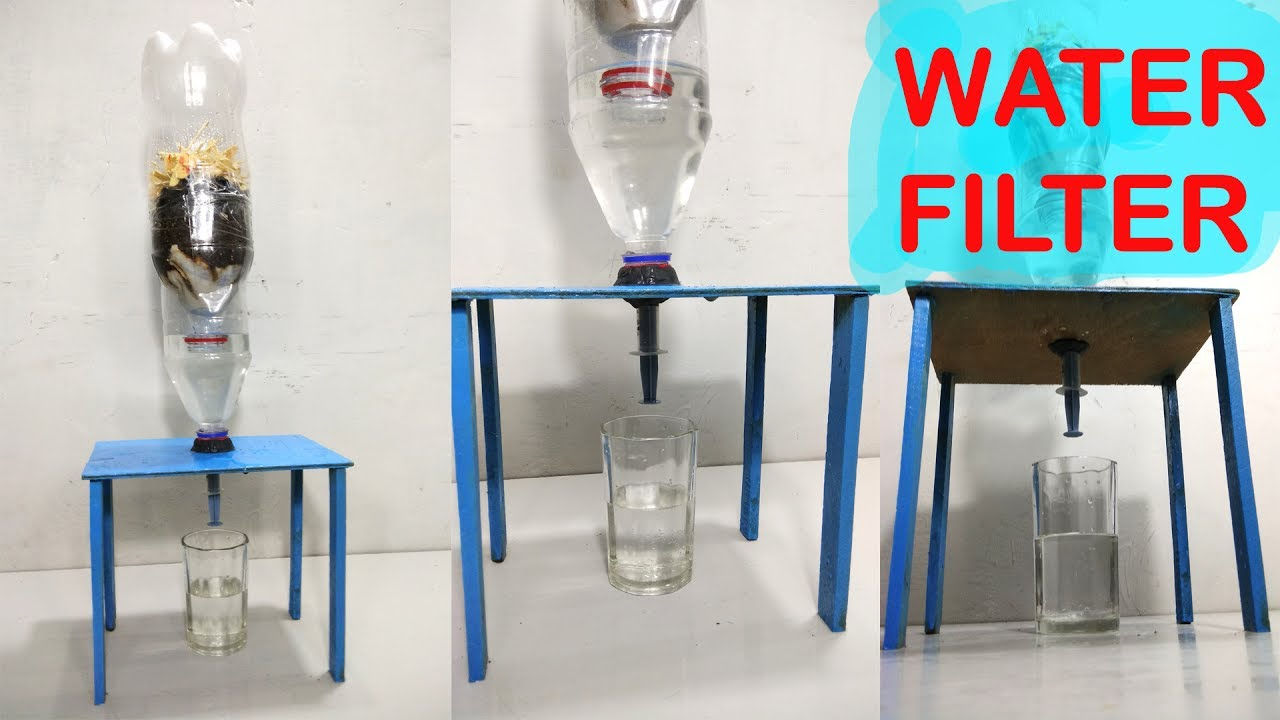 Drink clean water to keep your skin fresh and your health at the top of its game! Make a water filter at home so that everyone in the family has easy access to clean water, doubtlessly. It is not that perplexing as its sound. Plus, you won't need any specialized knowledge, just some basic skills and a will to nail this project. youtube
13. Easy and Effective Way to Make Water Filter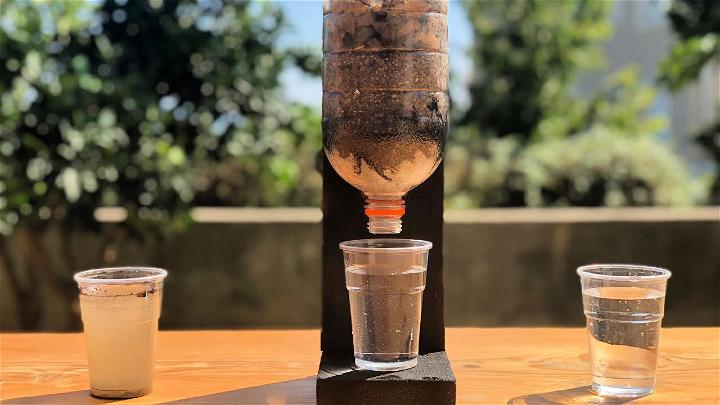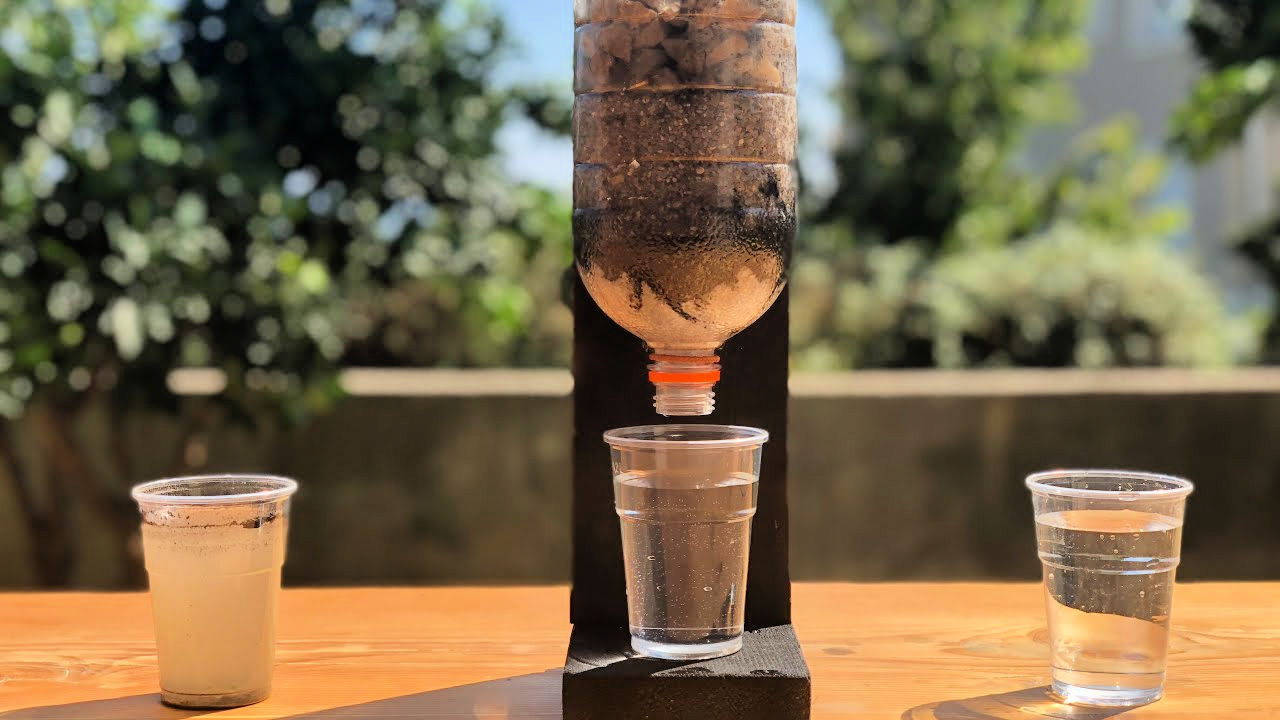 Say no to the over-priced brands and commercial bottles of mineral water! Learn how to instead build this water filter easily and effectively at home without needing any reinforcement. It is one super quick project that can be worked up in less than an hour. youtube
14. Water Filter Science Project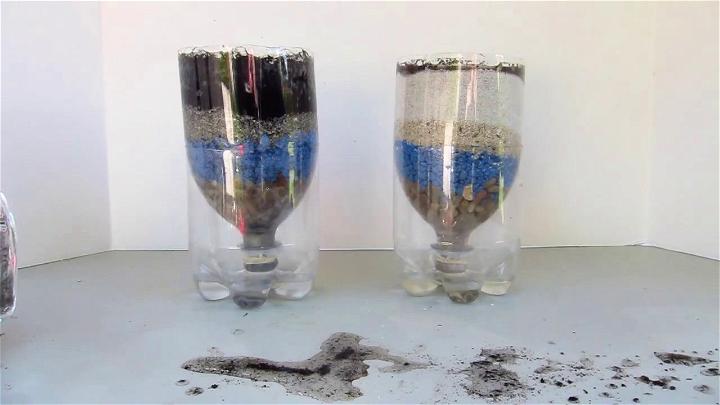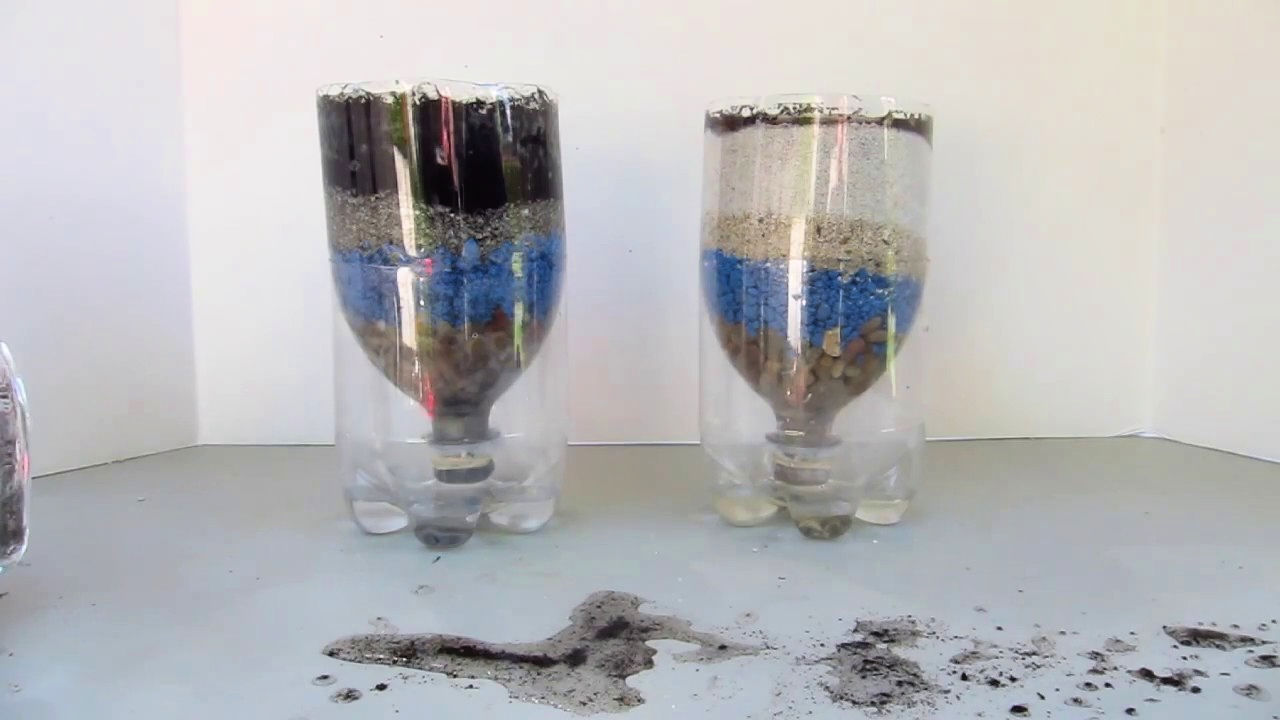 Looking for a homemade water filter science project? If you're a science person then, you will certainly enjoy making this natural water filter at home. Also, this project is an effective one that is designed to provide you and your family with purified water. Head over to the tutorial now for more details. youtube
15. Homemade High-Volume Water Filter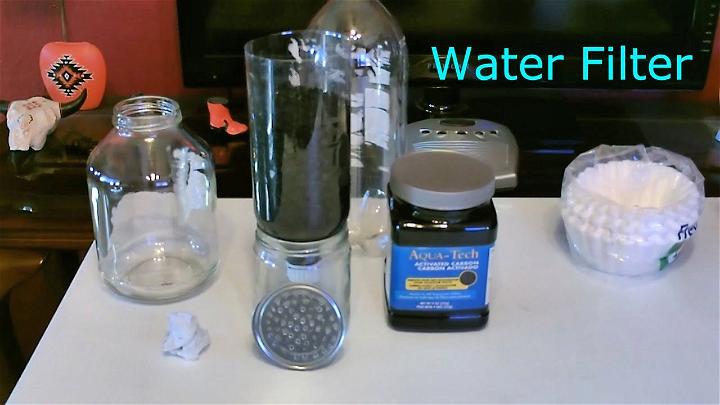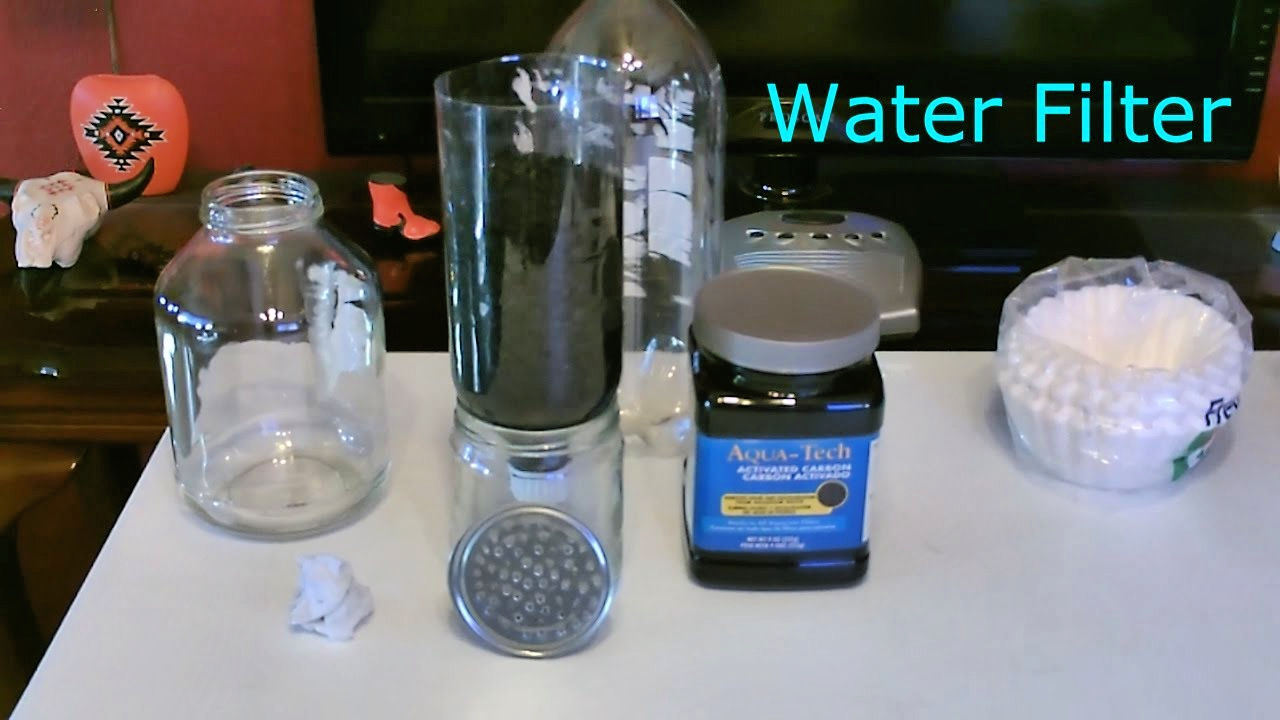 Now you can filter water at home using your own mind, skills, and with just a few supplies. This homemade water filter has the ability to extract impurities from a high volume of water. You will end up cutting off your electricity bills and so many health problems that might spur from contaminated tap water. youtube
Conclusion:
You can improve your lifestyle, stay more healthy! Or make your traveling easier by carrying along these simple DIY water filter systems. So start drinking clean water and stay healthy! Try out these DIY water filtration system and enjoy a rather healthy lifestyle. Keep tabs on your budget and make something that is highly functional for everyday use.