D you want to make a worm farm? If you are a DIY lover and show some respect to scrap and retired items, then you will surely like these 10 best ways to build your own DIY worm farm that will help bring back the garden and kitchen scraps in a life cycle. Yes, these DIY worm bin ideas will house the worms to decompose your food scraps and other organic garden trash. So, you will get the garden soil and highly organic liquid fertilizers that will help in the easy growth of your plants. From using stackable plastic containers to plastic recycled buckets, these 10 DIY homemade worm farm ideas involve all to build a nice and budget-friendly vermicomposter.
The majority of the stackable compost bin contains the holes in the bottom to manage the worm leachate and worm juices. Next, you can make miniature holes in the top lid, too, for air circulation. Visit all DIY worm farm projects to get all pro tips to make a DIY worm bin in lots of different ways.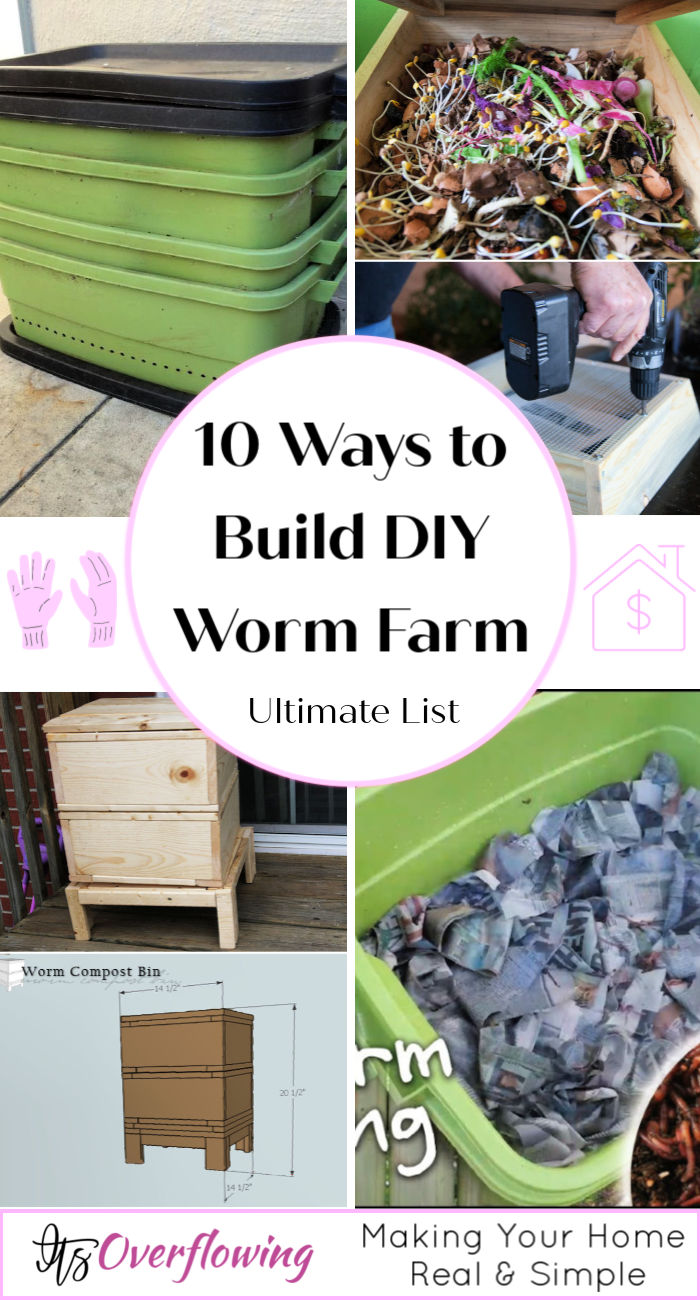 The main principle here to build a compost bin is to stack the bins. For bins, grab the stackable ready-made container that may be made of plastic. Next, build your own bins using old and recycled wood. Finally, you can make the lasting longer bin also out of recycled items like plastic paint buckets. The list will share projects that involve all these types of bins to make the world's best vermicomposters. Just take a round of all these DIY worm bin projects, and you will see the creativity at the peak, making you say a big wow.
1. DIY Worm Compost Bins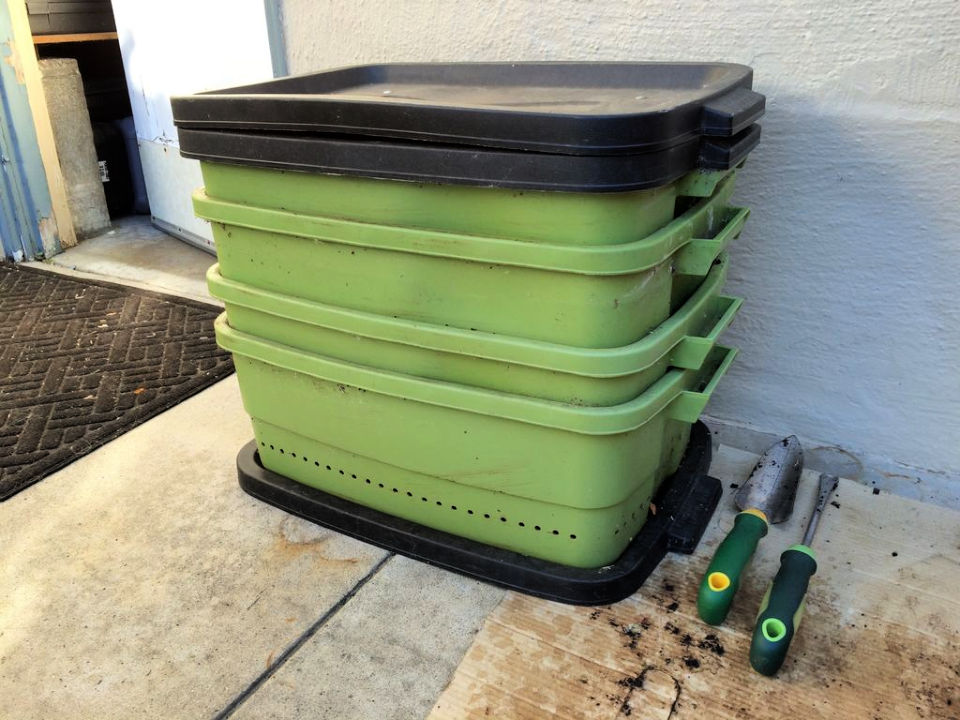 Grab the 10-gallon storage bin, the redwood square rod of 60″ in length, 9″ x 15″ fiberglass screen, and hardware cloth to make this DIY worm compost bin. Do the assembly with the long wood screws, aluminum rivets, and aluminum backup plates and then finish 250+ red wiggler worms. instructables
2. DIY Vermicomposter for The Home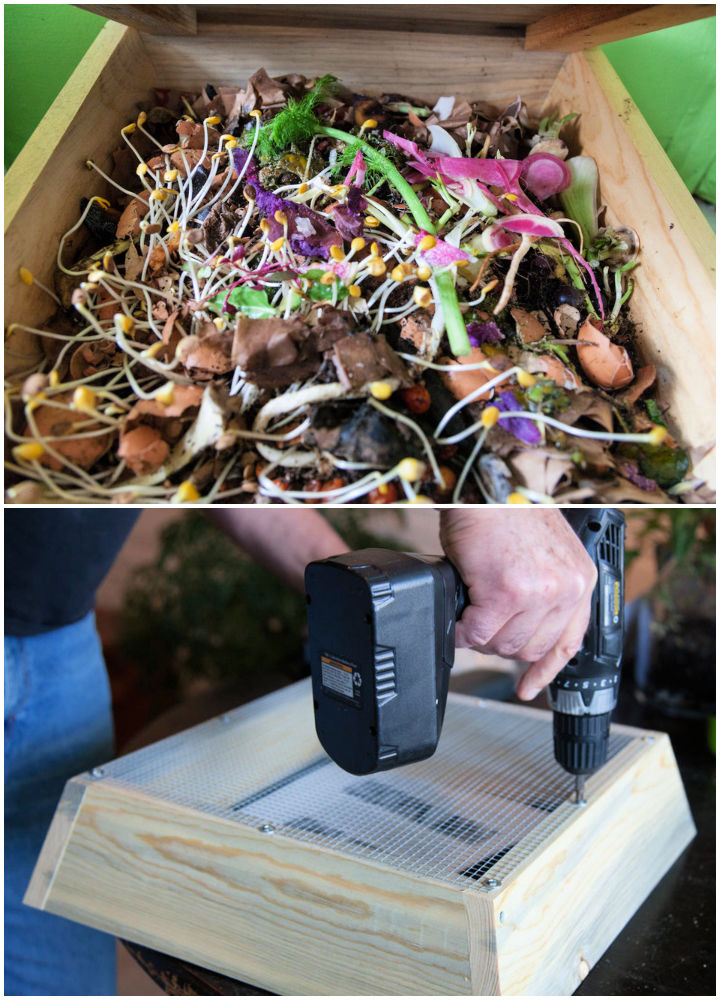 Bring your kitchen waste and scraps back into the cycle of life using this vermicomposter that everyone can build for their home. Build sides, base, rail, and lid of this vermicomposter separately using custom-cut wooden boards and lengths. Next, you need a clean old rag and galvanized screens to complete it. homesteadbro
3. Wooden Worm Compost Bin
Get here free DIY worm farm plans and instructions about how to build a custom model of DIY worm bin manually without getting a bit expensive. You need here plywood, 1×2, 1×3 and 1×6 to build this wooden worm compost bin. Next, just finish it up with the 2 pieces of mesh. Details here ana white
4. Wormbin Made Out Of Recycled Buckets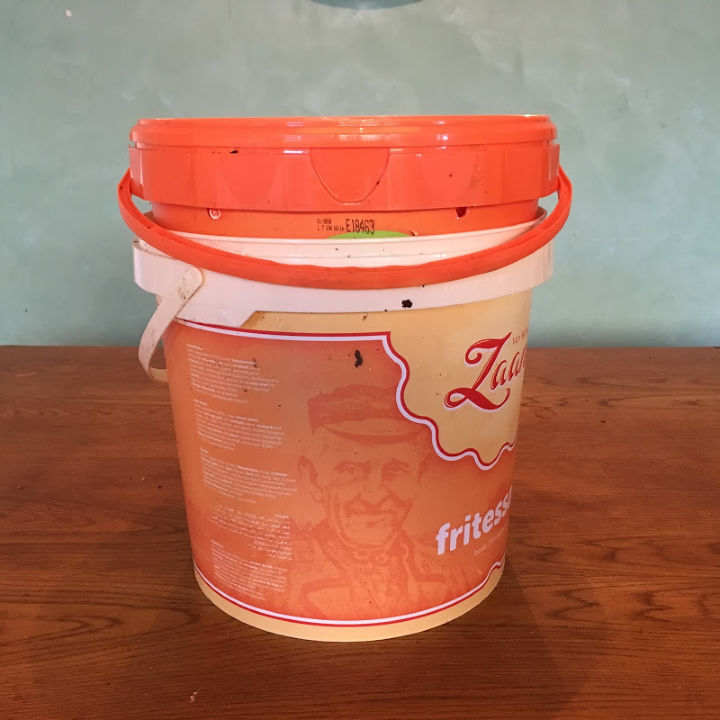 Get here the free plans to build a DIY worm bin out of recycled buckets. This vermicomposter will just cost you next to nothing and is pretty quick to build. Just drill holes in the bottom of a bucket, add the garden trash and kitchen food scrap, and next, just leave the worm inside to start decomposing. Next, fit this bucket into another empty bucket. Details here compostier
5. Make a DIY Worm Compost Bin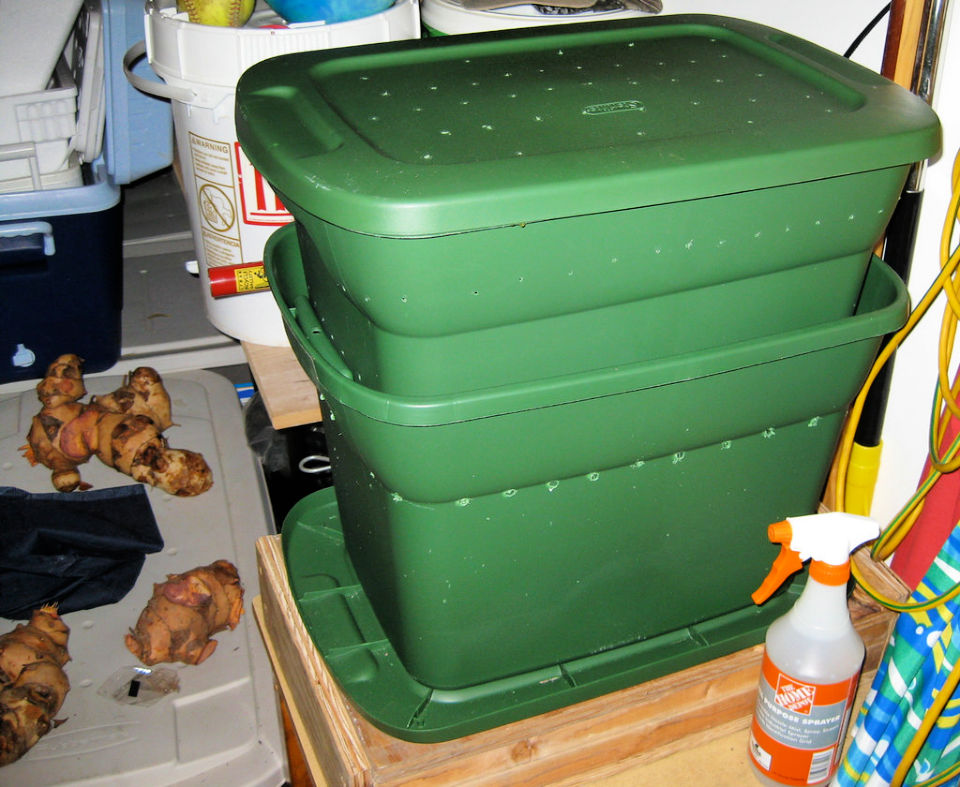 Build this DIY worm farm bin using two plastic bins. Grab the bigger one and add its lid to its bottom side. Next, make it hold the bricks frame inside that will hold the mini bin. Just make holes in the bottom of the bin and then fill it up with the kitchen and home scraps, next, put inside the bigger bin. Details here foragingtexas
6. How to Make a Worm Farm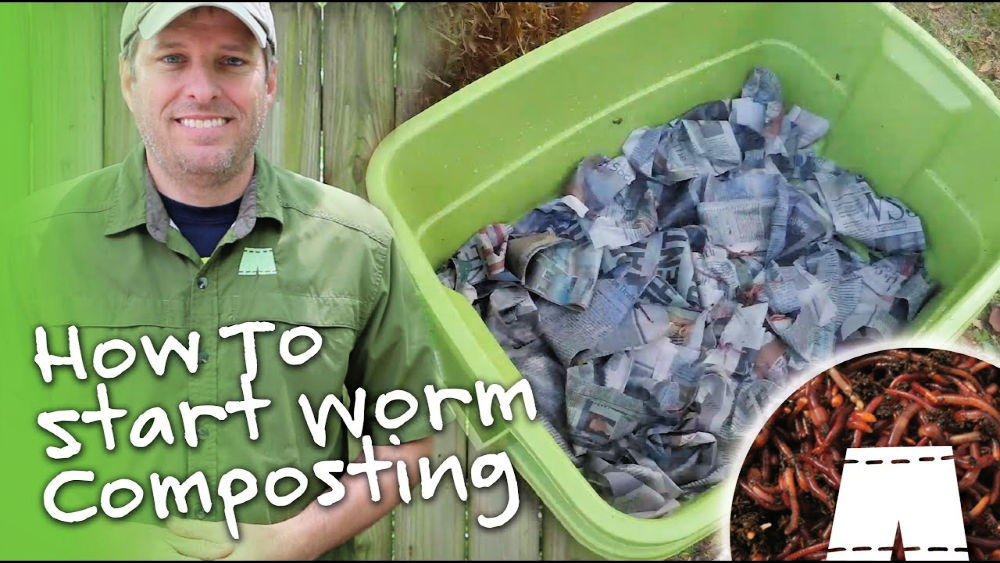 Learn how to make a worm farm at home! Turn your kitchen scraps into garden soil and also into organic liquid fertilizer using the plastic bins. The idea is just to leave the worm in the top bin that will contain all the kitchen and garden scraps. Next, just fit it into the bigger bin to complete the composting bin. Details here youtube
7. Building a Stackable DIY Worm Farm for $30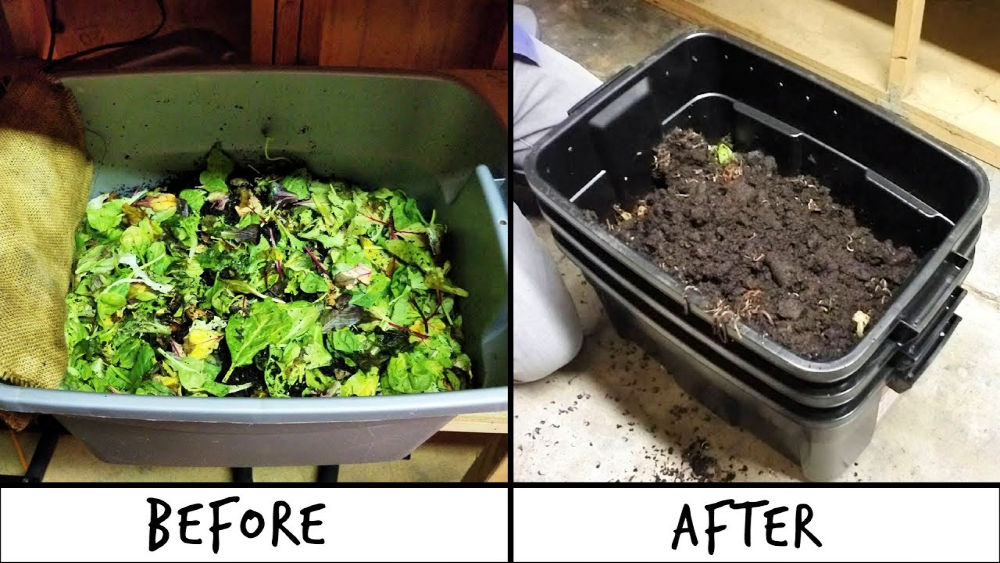 Grab here the free DIY worm farms plan to build your own stackable DIY worm farm that will only cost you $30. You will love this 3-tote stackable worm farm system that will complete super quickly and is darn easy to make. The bottom tote is to use for drainage of worm juice. This updated version of a single-tote system will be more functional. youtube
8. Easy DIY Worm Compost Bin
Build this DIY worm bin only an hour, and it will make the sweet handmade gift too for a garden lover. Make 3 or 4 stackable wooden bins to make this worm compost bin. Add up each bin with a wooden handle for easy lift up and carriage. You need a beginner skill level to build this compost bin. Details here youtube
9. How to Create & Maintain a Simple Worm Bin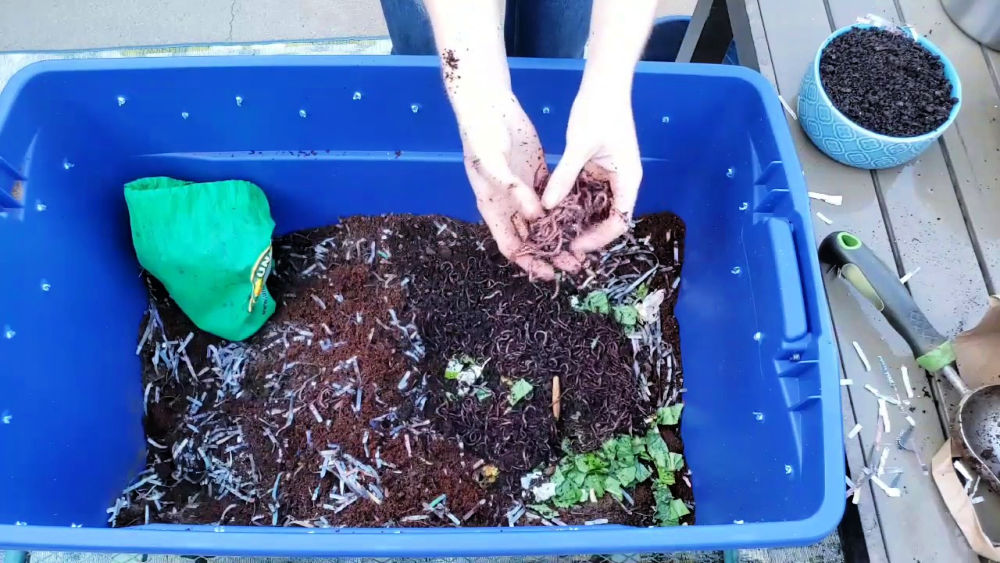 Make AN amazing DIY garden fertilizer by decomposing the garden and kitchen scraps nicely. The idea is to build this DIY worm bin that is easy to build and easy to maintain. Again use some bigger plastic bin of desired capacity to setup this vermicomposter will be a way to put kitchen and garden scrap to some good use. youtube
10. DIY Stackable Worm Composting Bin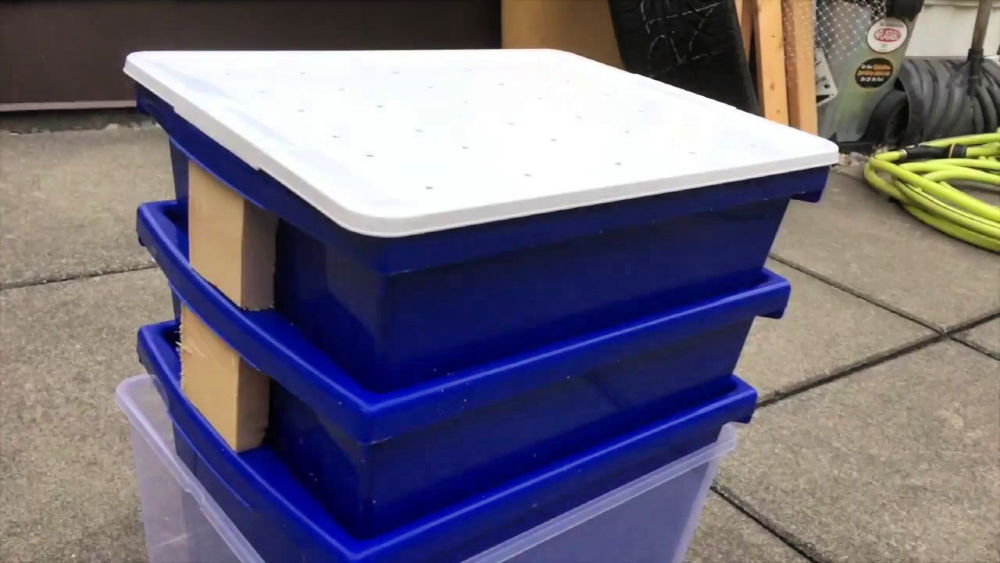 Grab three stackable wood containers, stack them up with the wooden spaces will nicely fit in the lid gaps. Just make holes in the top bin lid and in the bottom lid for holding worm juices and drainage. One of the DIY worm farms to make super quickly in just no time. Details here youtube
Related DIY Gardening Ideas