Up until a few years ago, the world of e-Commerce was reserved for big corporations since they had most of the resources and financial assets needed to set up complicated websites with comprehensive delivery methods. Sites like Amazon have since then become platforms for independent sellers, but the big "sharks" still had small business owners in their pocket.
Today, however, it is more intuitive than ever to start selling goods online. You can set up your own ecommerce store with the help of website building platforms. You don't even have to conduct the delivery yourself, with the dropshipping options that are now available. All you need to do is find the right merchandise to sell to your relevant target audience as well as market your brand.
But what can you sell if you do not have capital to invest in ready made products? More and more people are buying DIY crafts online. You don't need to be an expert at crafts to jump on the bandwagon. You just need some creativity and self-belief.
If you're trying to decide where to get started, here are some of the easiest crafts to make and sell online.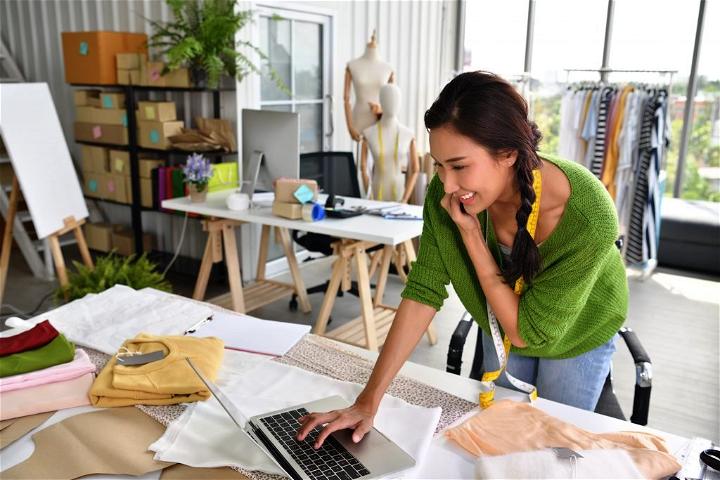 Bath Bombs
Bath bombs have boomed in popularity over the past decade. Companies like Lush have made bath bombs a cornerstone of their business, providing these one-off products at high prices. While bath bombs are extremely satisfying to use, and make the water feel and smell great, they are actually very inexpensive and easy to make.
The basic ingredients include baking soda, epsom salts, and food coloring, all of which can be purchased in bulk at low prices. Most of the other ingredients come down to personal preference. Use your creativity to come up with different types of bath bombs to make.
Soap
If you grew up in the nineties, a certain cult classic movie may have put you off the idea of making soap. However, the good news is that you don't need to use any unsavory ingredients to make a great bar of soap. In fact, by using sustainable, organic ingredients, you can create a perfect product that attracts buyers who are environmentally conscious.
The basics of making soap are fairly straightforward, and it is the added extras that will bring you business. Try different scents and dyes to provide various experiences to your customers.
Printed Pillows
Almost every craft store – those online and brick-and-mortar – sells printed throw pillows. There's a good reason for this. They are extremely popular, but are also cheap and easy to make. You can simply get the materials and take them to a printing shop. Alternatively, you can get a printer of your own.
The hard part is also the best part about it: you get to flex your creativity. Whether you enjoy coming up with inspirational quotes or have a great eye for design, you can design throw pillows that are eye-catching while expressing your creative personality.
Candles
I personally love scented candles and will buy them for myself regularly. However, for many people, they are more of a gift than a personal splurge. This is how companies are able to sell scented candles at such high prices. Since you're getting them as a gift for someone, their expense adds to your perceived generosity, rather than taking away from the value.
Candles are easy to make and you can play around with different scented oils to create your own combinations. Different people have different preferences, so remember that something you may not like can become your biggest seller.
Lip Balm
Lip balm is one of the easiest things to make. It takes around five minutes with a microwave and requires very few ingredients. As long as you have beeswax, coconut oil, and vitamin E, you can create a large store of lip balm that you can sell online. As with the other items on this list, you can add your personal touch by playing around with colors, scents, and flavors.
Coasters
Coasters are common impulse buys, because they are so cheap and useful. Every homeowner feels nervous at the sight of a cup without a coaster. As such, coasters always come in handy. But they're also the kind of thing that can degrade pretty quickly. Your custom-made coasters will sell like hotcakes because of this.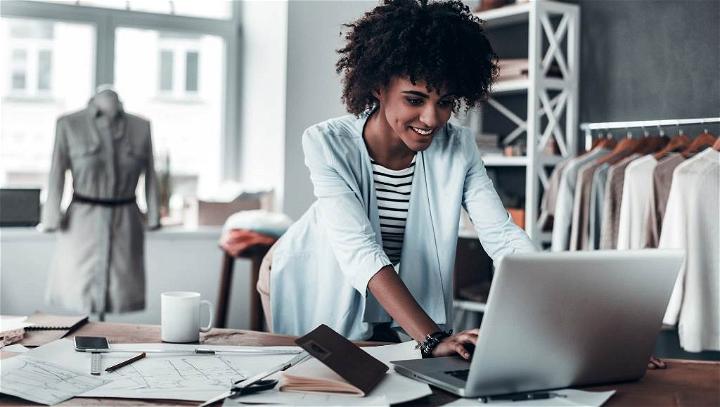 Pet Toys
Finally, pet toys are a perfect craft because pets are not fussy and their owners know it. While big companies sell specialized pet toys for big bucks, most pets are as happy with something handmade. You can start your own line of pet toys by using something as simple as rope. It is important to remember that your toys need to be safe for pets, so make sure there are no small pieces that could break off and get stuck in a pet's throat.
You don't need much to start an ecommerce store today. With the above crafts, you can get your e-Commerce business going in no time.