Do wonders with a simple sheet of paper and these DIY origami balloon ideas are one of them! They are not just a box but inflatable paper bombs or ballons. They can be considered for making several different home decorations. Folding the miniature origami balloon will make a great choice to be used as beads in handmade jewelry projects. Illuminate these paper origami balloon designs by putting LED lights inside. This generates tons of possibilities to use these water bombs as an enchanting home or party decorations. They can come on the LED string lights too as enchanting light shades or covers.
Explore this collection of 20 easy to make origami balloon projects, sharing all the different ways to fold a paper into an inflatable balloon model. You will get the free diagrams, step-by-step instructions, visual guides, and step-by-step tutorials to fold an origami balloon.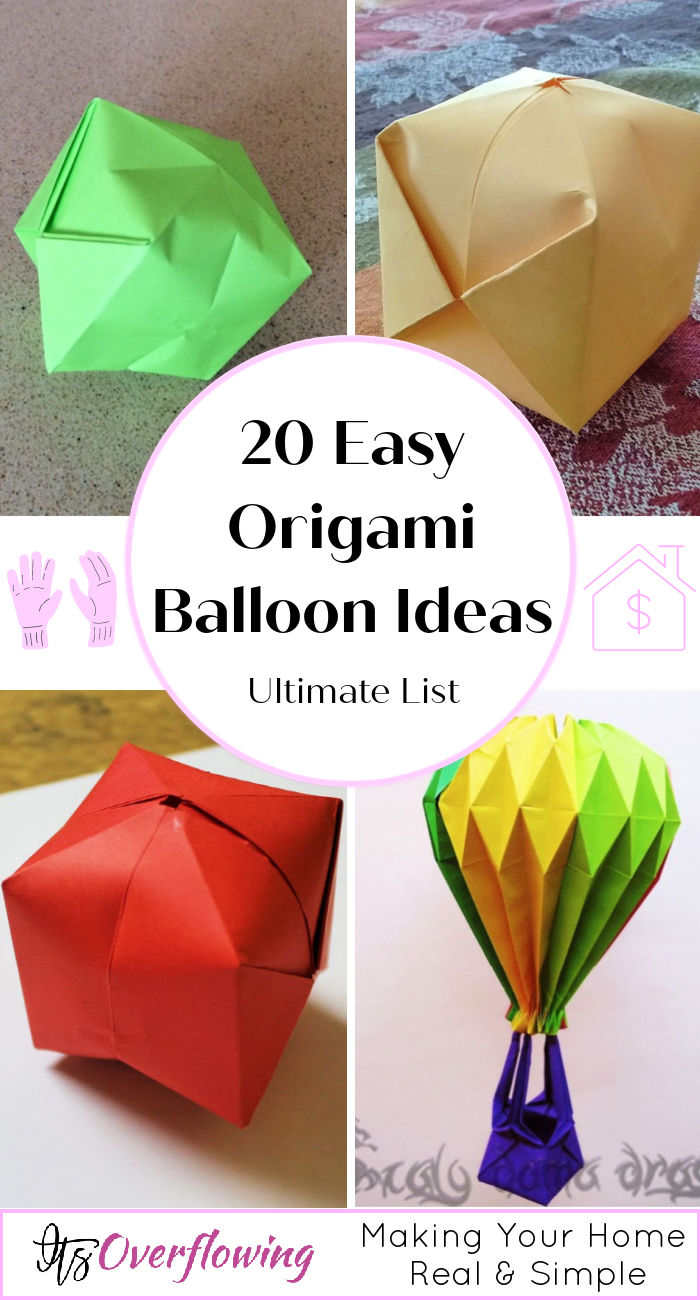 Spice up your DIY Origami Water Bomb game by making lots of gifts and worthy items of decors. Go one creative step ahead and fold the 3D modules of the paper box in heart shapes, will make the best Valentine's Day gift. Paint also shape in front of your completed origami cubes to make interesting character inspired gifts; a PIKACHU water bomb is a smart sample in this case.
Make the winged origami paper cubes, will make arresting paper ornaments. By adding a face and other features like ears and tail, you can convert these paper cubes into adorable home decor centerpieces. Browse this entire collection of DIY Origami Balloon Projects to fall in love more with the art of origami.
1. Folding Origami Paper Balloons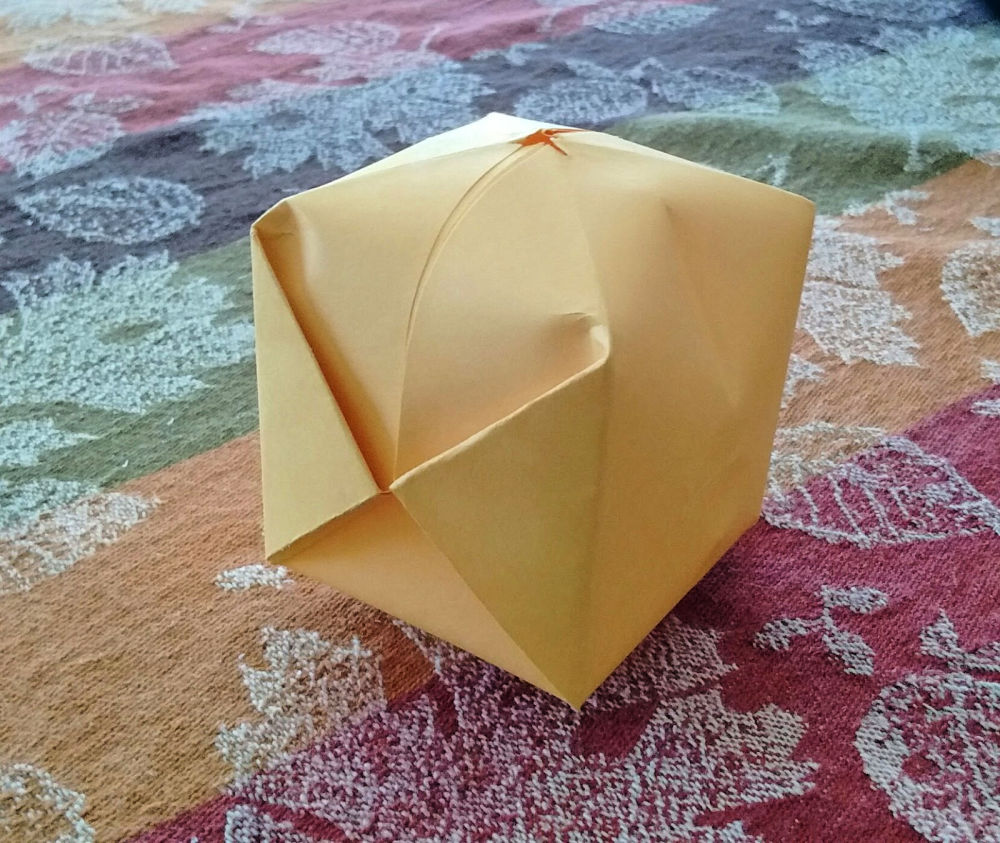 The art of paper folding is just great, and it allows you to create so many fantastic home decorations. This time fold a paper square to make this paper balloon will be the quickest paper ornament that you can add up with lights too. Start making it by creasing a square paper, next fold the creases in triangular shape. Details here simplyinspiratio
2. How to Make Origami Balloons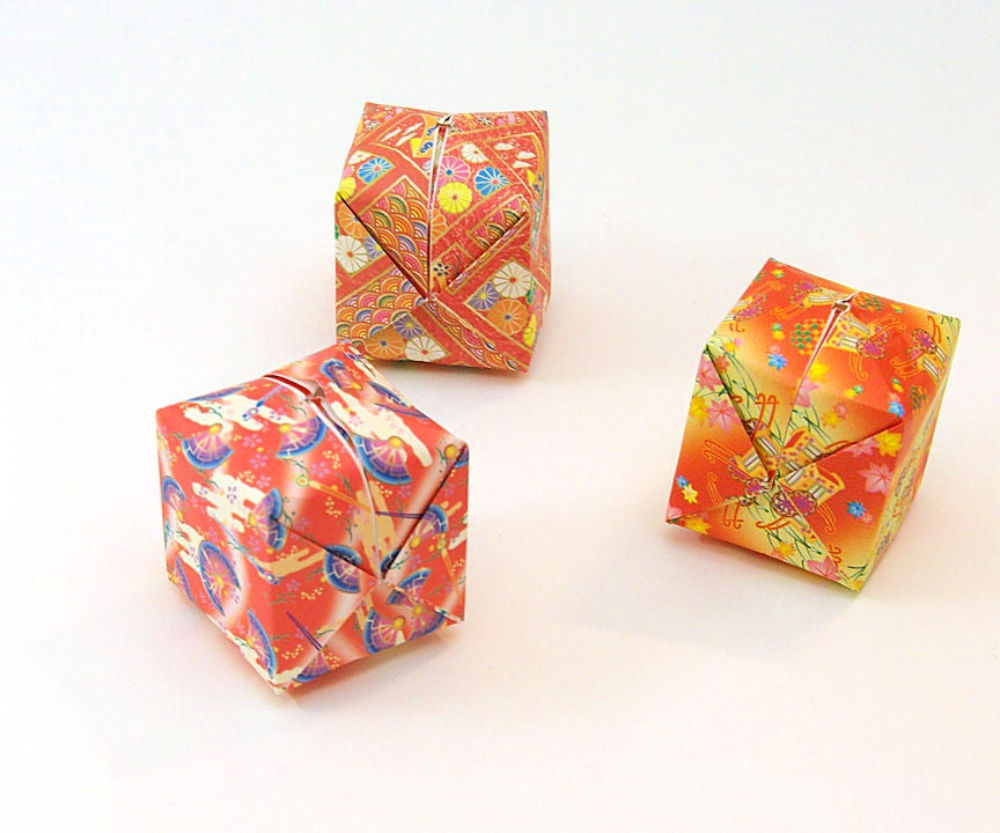 Kids will love to play with these origami balloons, making them with your kids by folding the paper creativity, will surely be big fun. Get here free instructions to build a paper balloon. Grab a piece of paper, fold the right side, open-top layer, fold corners, and repeat. Details here instructables
3. Electric Origami Balloon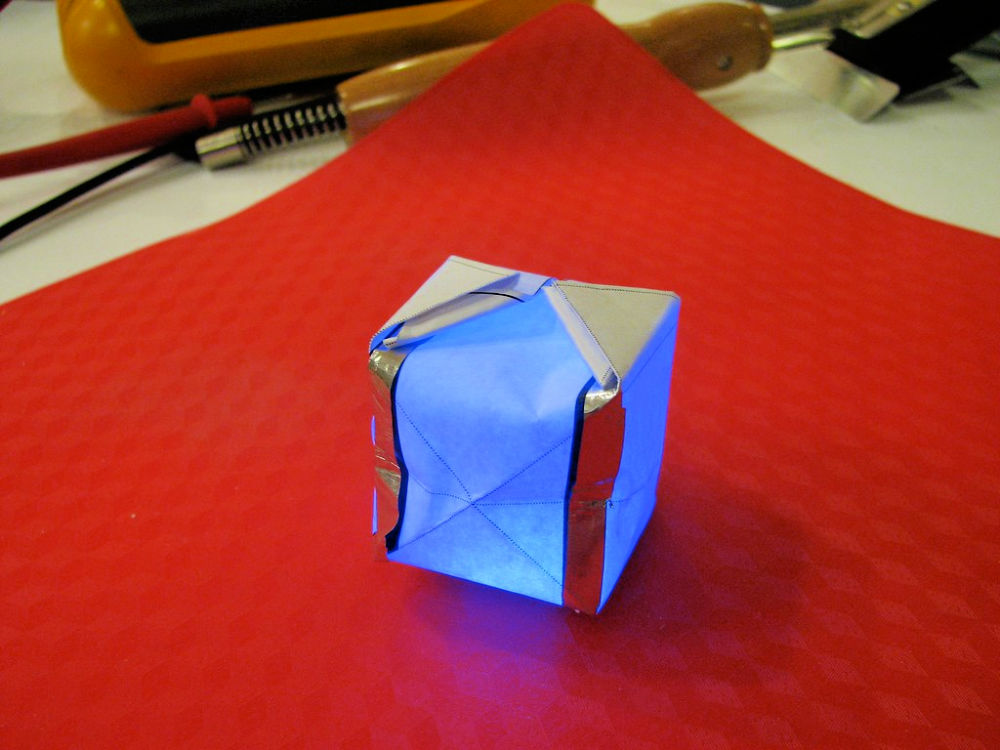 Build a perfect cube out of paper can be great for several different reasons. Use it as a gift box and also as a storage option in your home. This electric origami balloon will make a fantastic home decor centerpiece. It will work up super quickly and will be a breeze to fold for sure. Details here evilmadscien
4. Easy Winged Paper Balloon
Take your origami art to the next level by making these winged paper balloons, will be the cutest decors to place over your shelves if come with lights inside. Make this winged paper balloon again using a square paper size. This design will impress with its 3-dimensional model and will be a breeze to make. Details here origami me
5. How to Fold an Origami Balloon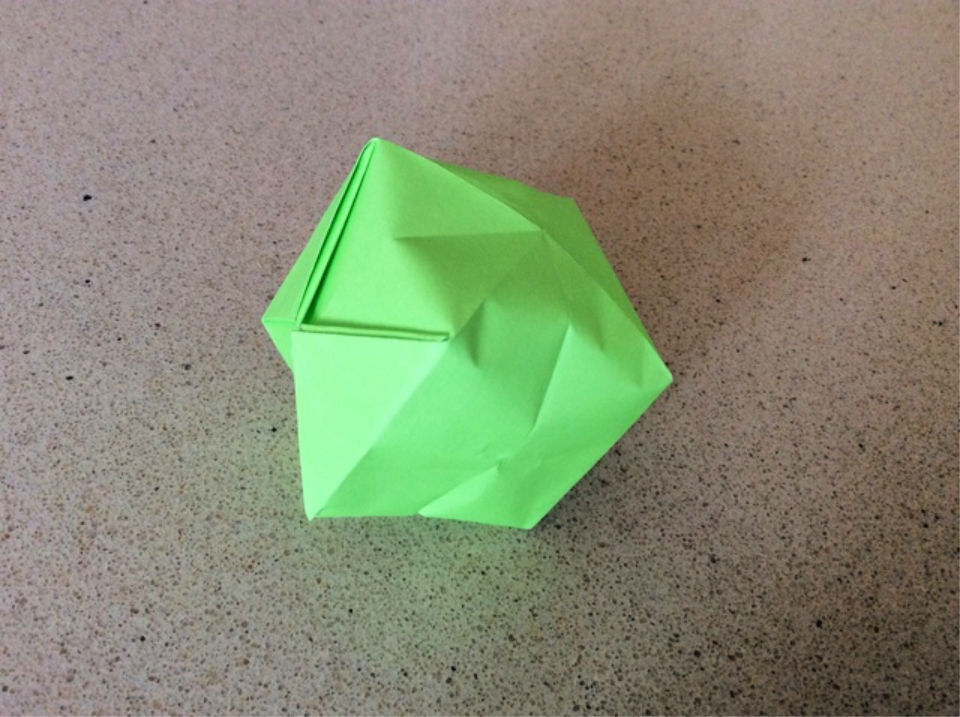 Get here the step-by-step guides to fold an origami balloon that will make a sweet packing for a gift. Make it lighted with an LED to gain a sweet home decor too. Add creases in a square paper piece and start folding it in a triangular shape. Next, give more creative folds to achieve this balloon. Details here snapguide
6. Chinese Origami Balloon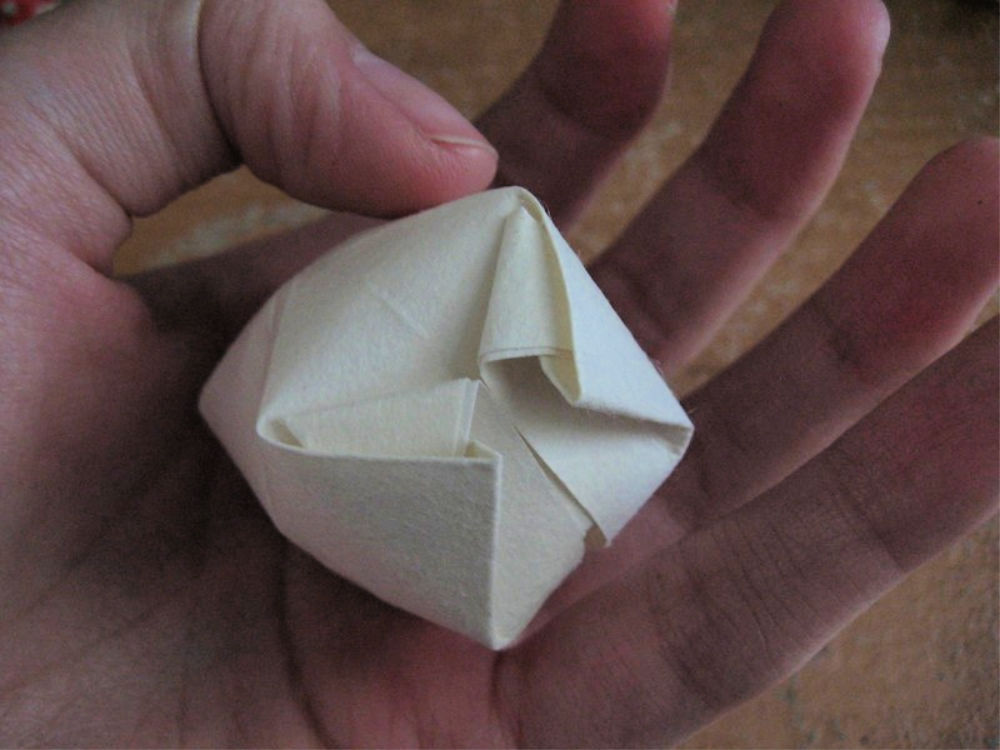 Start making this Chinese origami balloon by folding a square paper piece diagonally. If using a colored paper piece, then keep the colored side down. Again fold the diagonal creases to get a triangular shape. Next, fold the triangles to the center of the paper. A few more creative folding twists, and here you go. cutoutandkeep
7. Make an Origami Balloon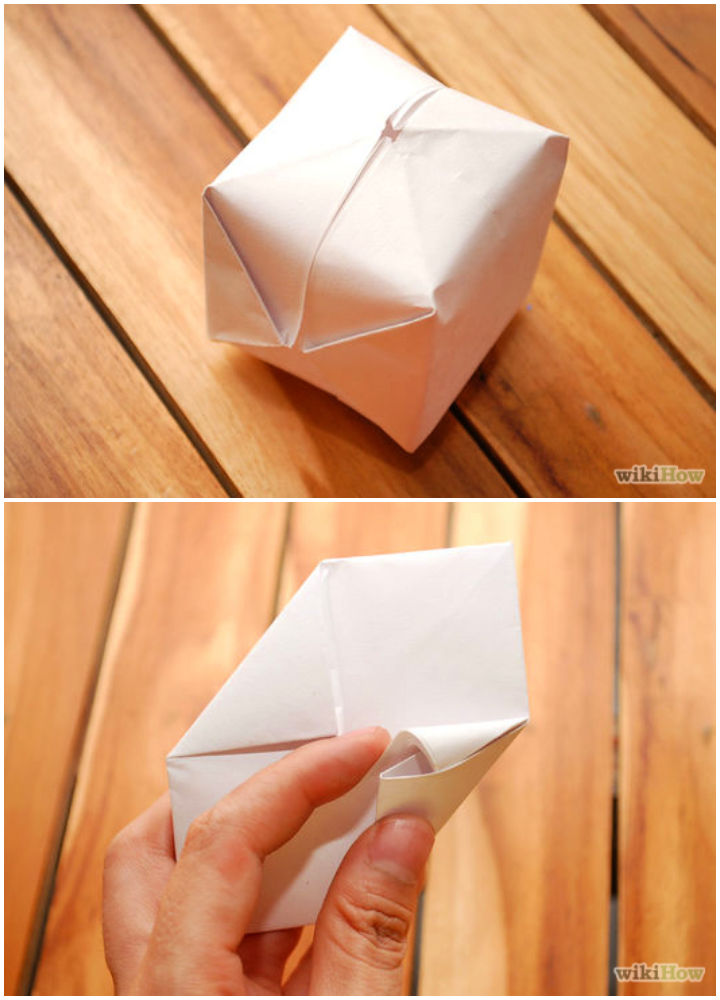 Folding a balloon origami is no more rocket science as you have got the step-by-step video instructions finally here. Take a square piece of paper and fold it diagonally and then horizontally to gain the required creases. Fold the flaps to gain a triangular shape and keep on having this folding fun, as shown in the guides. Details here wikihow
8. Modular Origami Balloon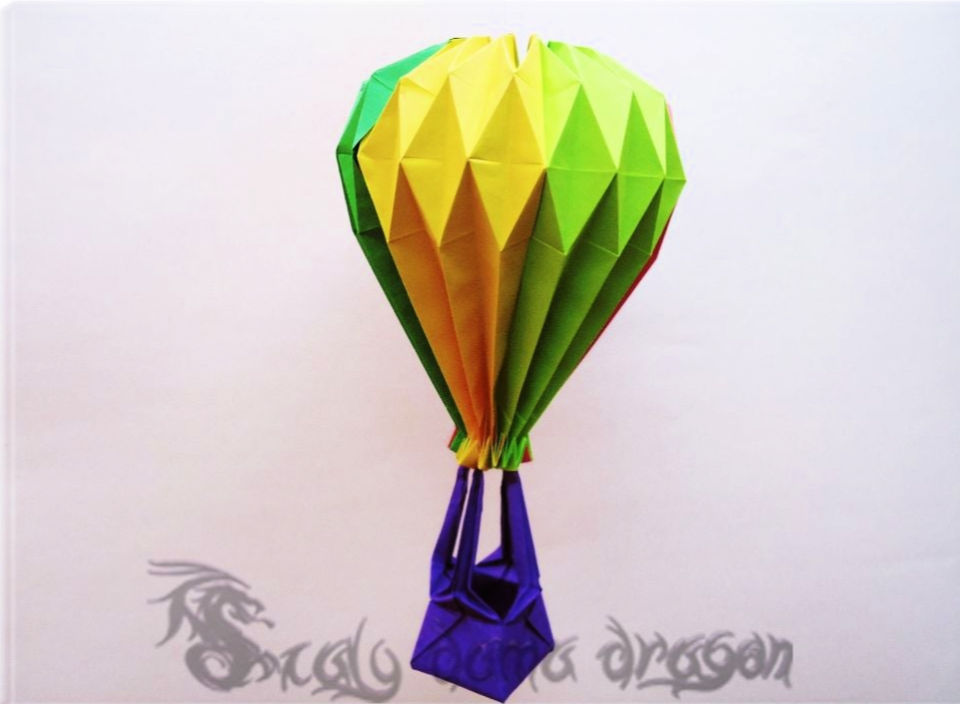 You will love the art of paper folding more after looking at this modular origami balloon, the hot air balloon origami, will make an enchanting home decoration piece. Folding the modules will take time, and this is a perfect origami project for the intermediate skill level. Use the A4 colored sheets for this project. instructables
9. Origami Water Balloon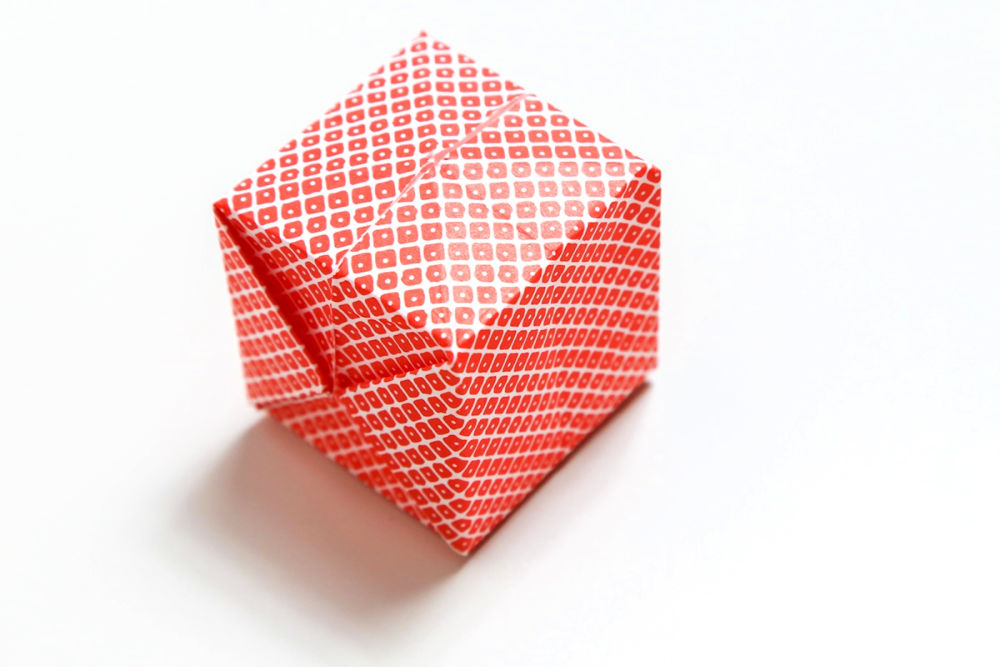 Get here the free tutorial to make the origami water bomb. The origami water balloon will make the best decor to add to your party space. Use it as a small gift wrap and employ it to store custom miniature items of you also. From adding creases to folding triangles, get all photo instructions from here paperkawaii
10. How to Make An Origami Water Balloon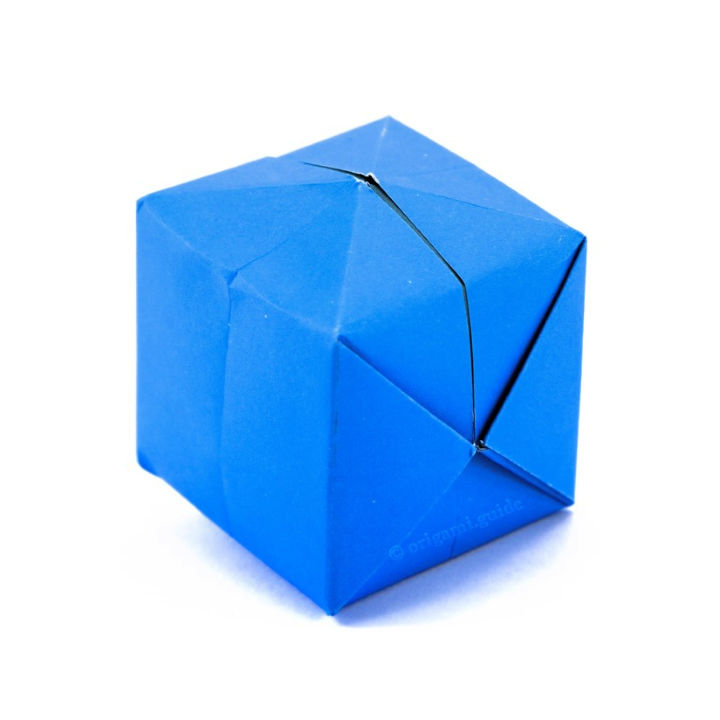 You will definitely love folding this origami water balloon that involves different hacks for folding the paper. First, fold a square paper piece half horizontally, half vertically, and then diagonally to add the creases to make this inflatable origami water bomb. origami guide
11. Quick Origami Balloon – Advent Calendar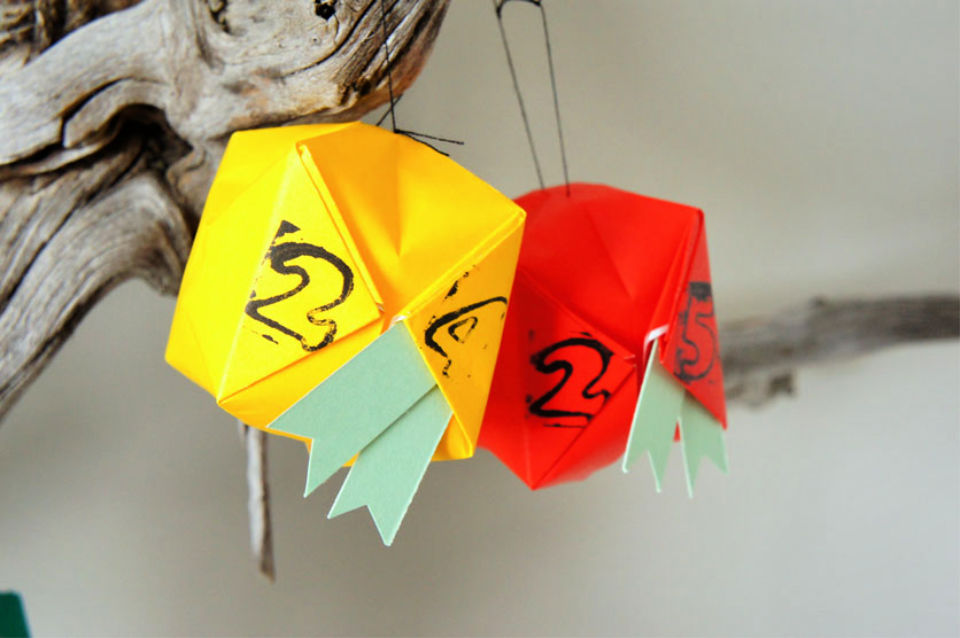 Take your origami game to the next level by building this origami balloon advent calendar. Just fold the paper origami balloons and then number them to show the current date or calendar. Finish with decorative ribbon and let it be a more special addition to an interior home environment. idlewife
12. Origami Balloon Twinkle Lights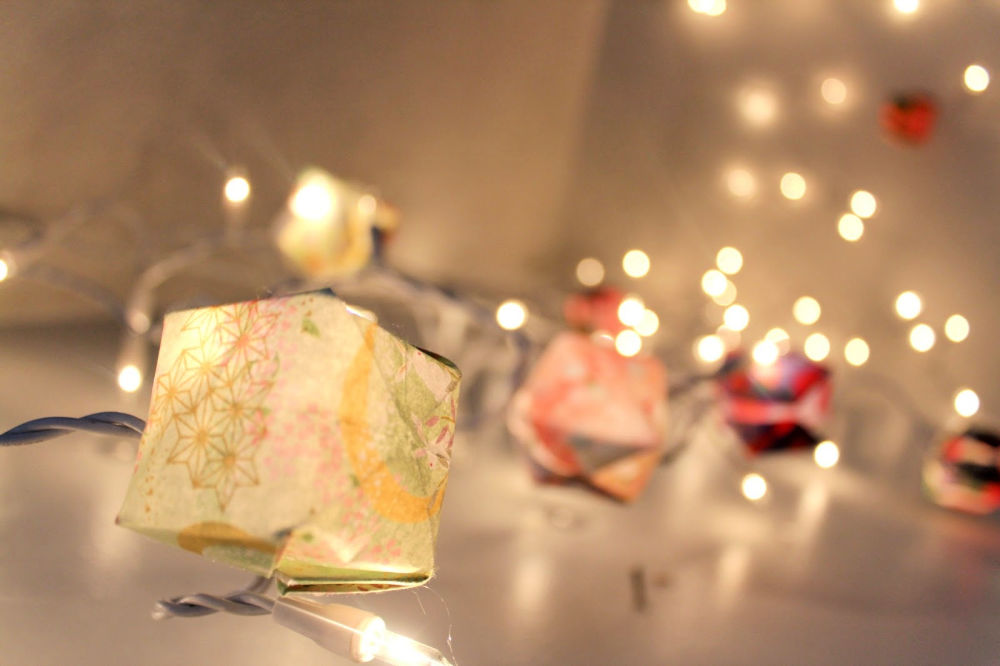 Here is what you can do amazing and wondrous by folding the paper balloons. Make fantastic light decors also using those origami balloon twinkle lights. Fold the balloons and then add them as enchanting light covers on the string LED lights, a great origami gift idea. Details here deloop deloop
13. How to Make a Paper Balloon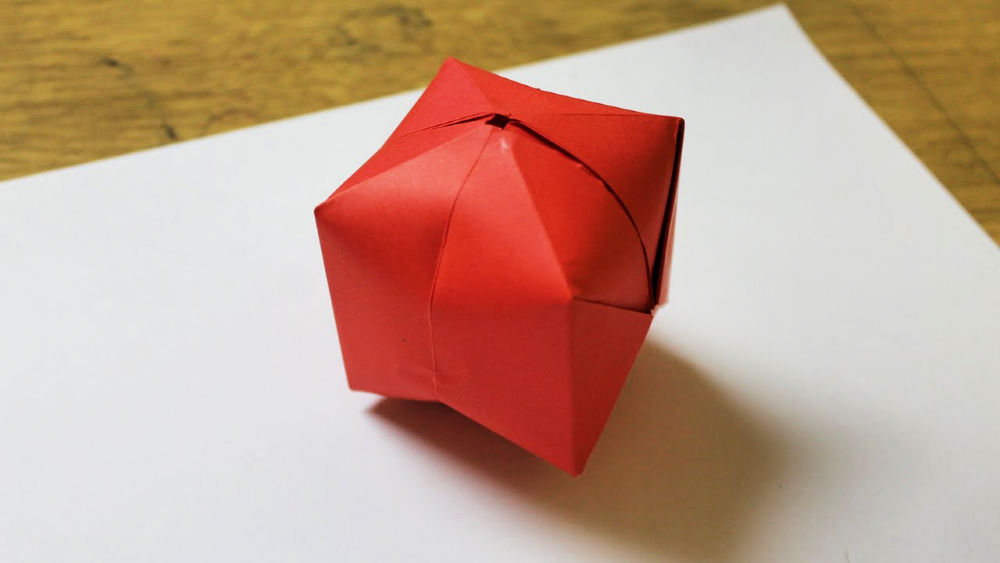 If you have never fold the paper to make a water origami bomb, then get the free video instructions here. The step-by-step visual guides will make it a child's play to fold a paper into an inflatable balloon. Consider it to make sweet handmade gifts. Use the paper balloons in lots of different ways. Details here youtube
14. Homemade Origami Balloon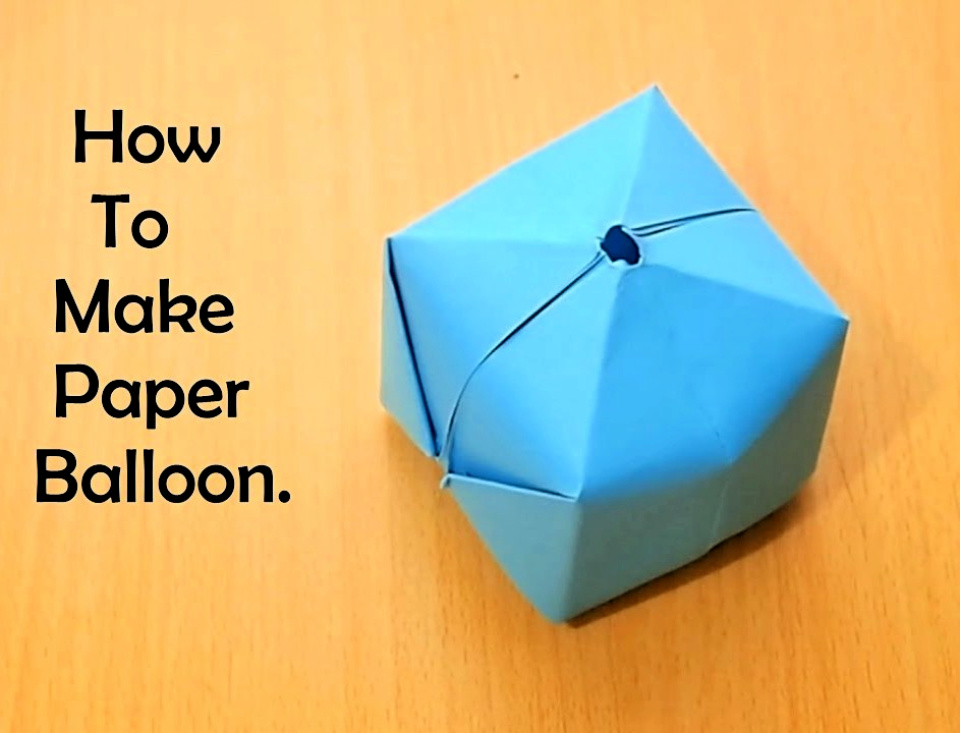 Learn the smartest strategy here to fold the paper for a water bomb origami. You will love this balloon origami that is a perfect inflatable cube and can be considered for lots of decorative purposes. It will make a cool LED light cover and sweet mini gift wrap at the same time. youtube
15. Origami Puffy Heart Balloon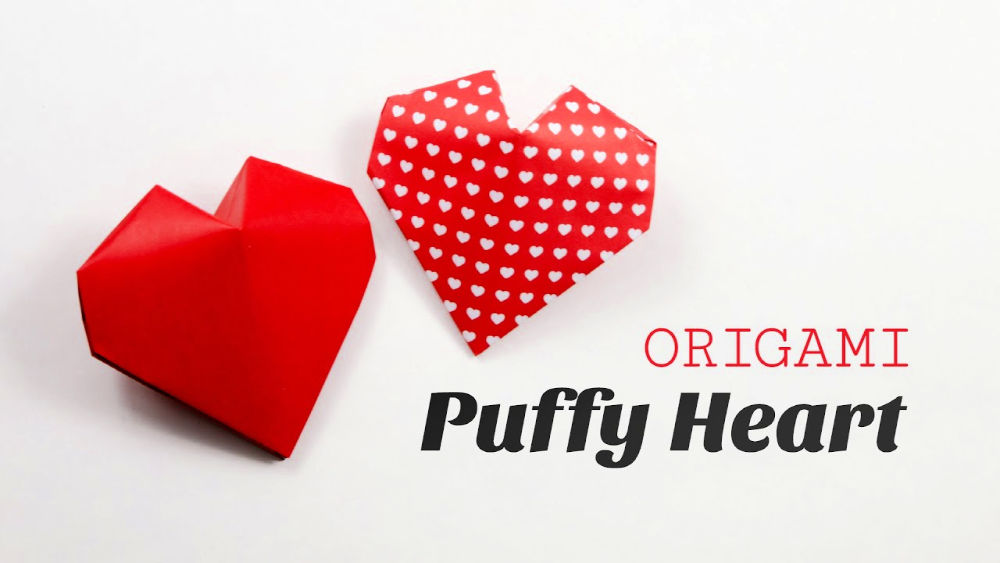 Rock the Valentine's Day with this 3D origami puffy heart balloon. The best gift to think for Valentine's Day, and it will cost you a paper and few creative folds to get this origami puffy heart balloon. Make it and pack with custom love gifts to give to your lover. Video tutorial here youtube
16. Origami Water Bomb Balloons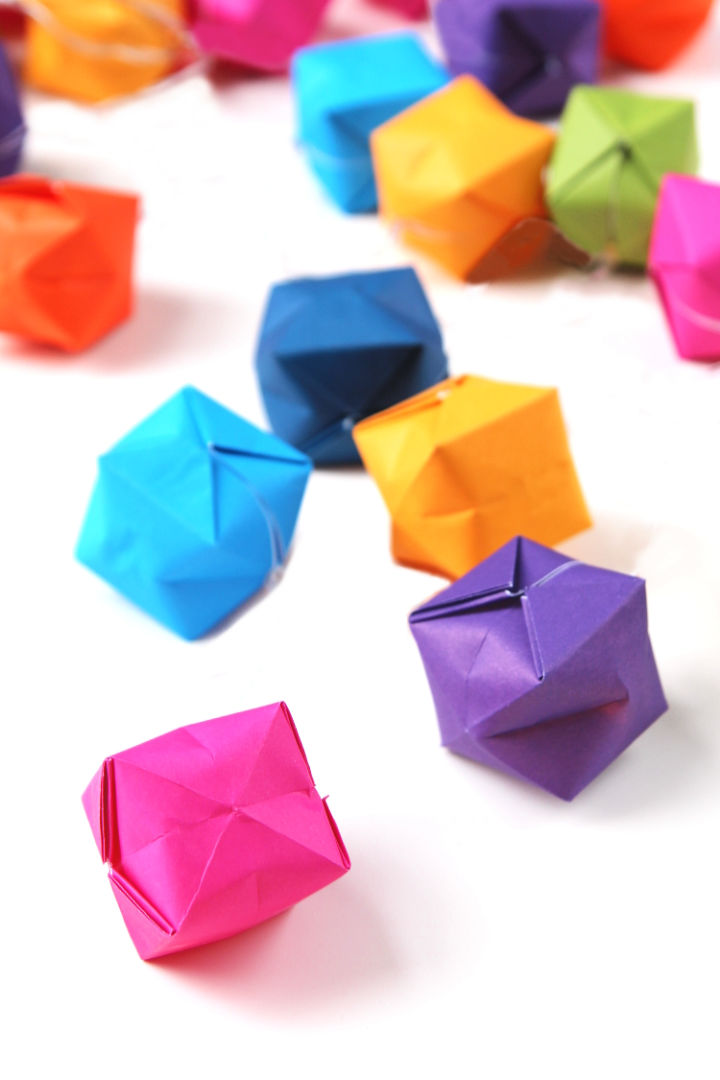 Take your paper folding game to the next level and make the water bombs and balloons that you can pack with lots of interesting items to give as sweet handmade gifts. Use your favorite colored A4 or any paper to fold into a water bomb balloon. Kids will love to play with these water bombs. Details here gatheringbeauty
17. Paper Water Bombs – Fun Origami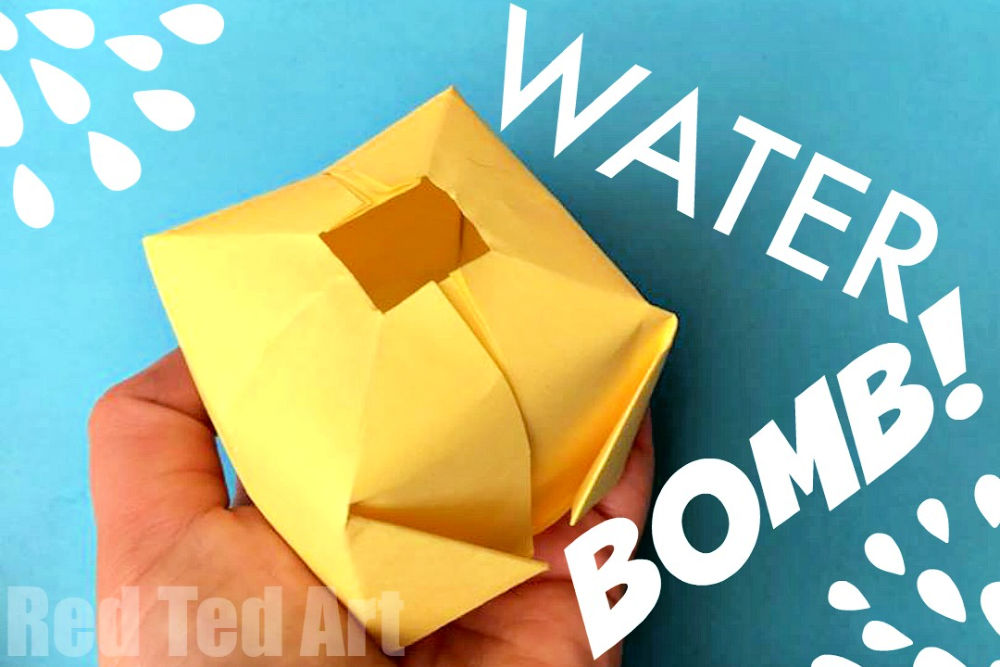 Willing to get the best out of your origami art? Then do make these paper water bombs, will make a sweet handmade gift. Making this a perfect cube out of paper will make a perfect storage container too to store your mini accessories and items of need. Consider making it a home decoration, too, by adding some lights inside. redtedart
18. Origami PIKACHU Balloons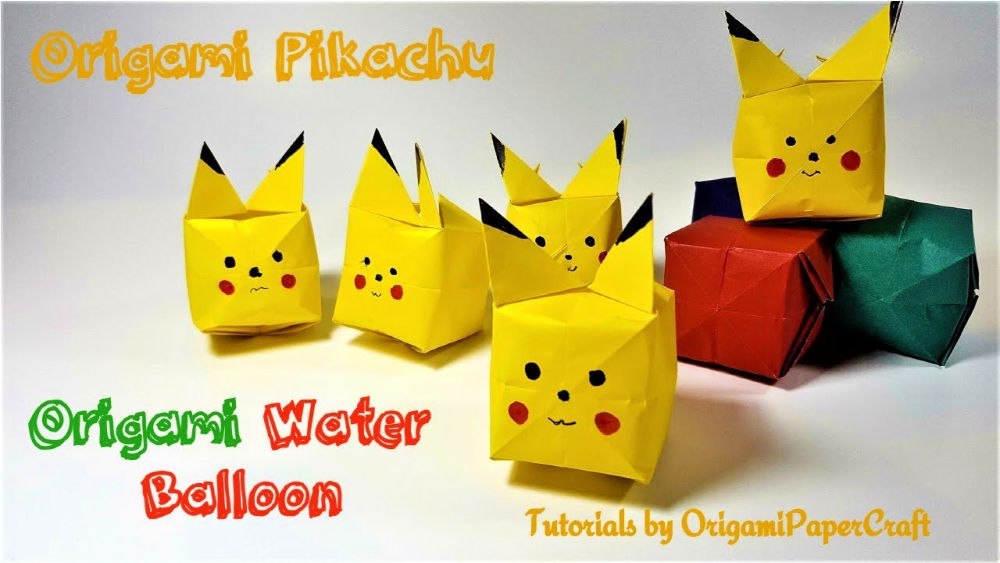 If you love the pokemon, then do use your paper folding art to make sweet pokemon decors. Please, the PIKACHU lovers with this origami PIKACHU water bomb will be ready super quickly and will cost you just a paper. Just make the paper bombs like you do and paint the front for a PIKACHU face. Use a yellow paper for this project and leave two-fold opened for PIKACHU ears. youtube
19. Easy Origami Paper Balloon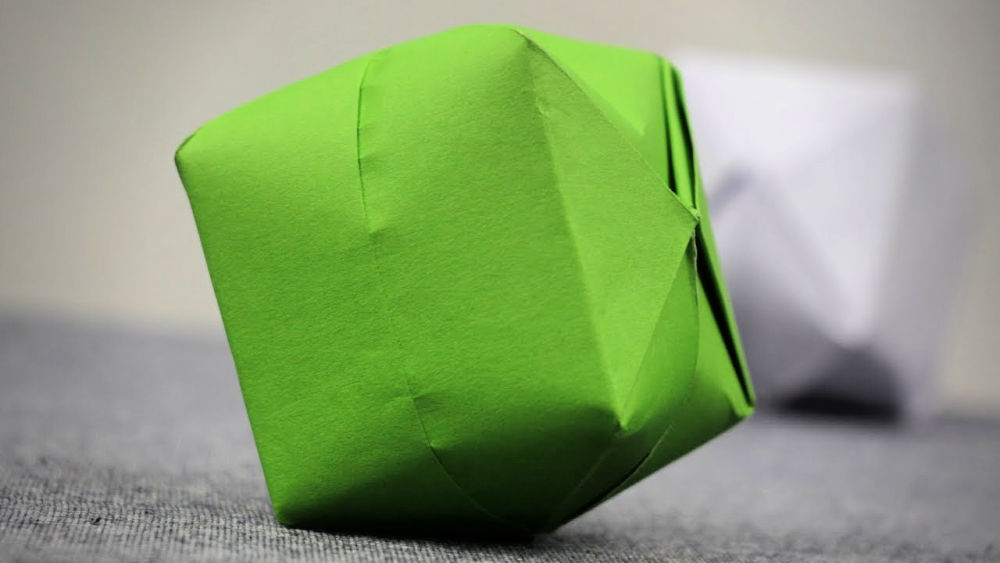 If folding papers into inflatable cubes is a daunting task for you, then be a master in making origami paper balloons. Fold the green paper and add first the creases. Start folding to shape first a folded triangle and then again fold the sides toward the center. Soon you will be getting these paper balloons. Full tutorial here youtube
20. How to Make Paper Balloons
You will surely fall in love with this easy origami paper balloon, will be the next creative challenge for the origami loving kids. Making custom shapes and items with paper will surely enhance your kids' creativity. So, raise the kids' activities by making these paper balloons with them. Video guides here youtube
Conclusion:
A leftover paper that is often trash-worthy for you can be your next most versatile item in the crafting mania. Use your art of origami and give a few creative folds to the papers to make lovely decorations. In this creative episode of origami balloon projects will put a shine on the different paper folding hack to build an inflatable paper cube, the origami water bombs. So, you can quickly fold papers into cubes that will be your next decorative light covers, gift boxes, and sweet kids' toys. Stencil them with numbers to make a lovely calendar and do advanced Origami Paper Box projects to make hot air balloon decorations.