Having a tough time cleaning your woodworking shops? Want to save your lungs from the airborne dust that often makes you feel suffocating? Then go with these 15 easy to make and cheap DIY dust collector plans that will help you easily clean your workshop and will provide so many different structure modules to choose from. Most of these DIY dust collector projects involve using the Harbor Freight 2HP dust collector. Use the trash cans, barrels, and 55-gallon drums to attach as giant collectors, and you will get the amazing guides for using the best filters that will not let the filters or hoses clogged. Do you want to build your own cyclone dust collector?
Just browse this collection of 15 DIY dust collector ideas that are impressive, cost-efficient, power-saving and will not be too loud to cause pain in your ears. Time to make it super easy to clean space by quick dust extraction and separation. These DIY dust collector plans will provide step-by-step instructions, diagrams, and even video tutorials to build one stage or two-stage cyclone dust collection like a pro.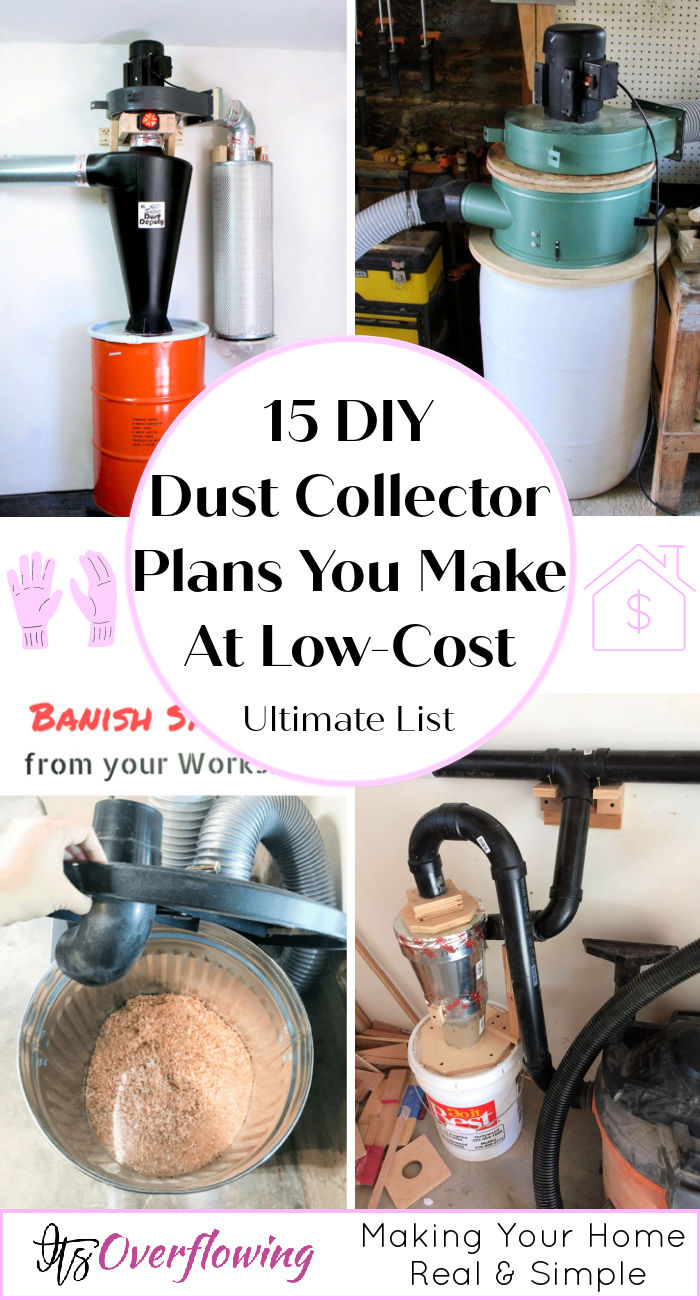 Get the best out of your plastic buckets by making a dust collector, use 1 or 2 buckets to build a dust collector, will just work fine. You will get a whole bag of tricks too about how to upgrade a dust collector so it will work fine for the current situations. Don't buy the expensive dust collection as you can make them at home with the same functional behaviors. These DIY cyclone dust collector projects will provide all the tips to build a lovely one in no time.
Explore these "150 Simple Woodworking Projects for Beginners" to craft anything for your home.
1. DIY Wall Mount Dust Collector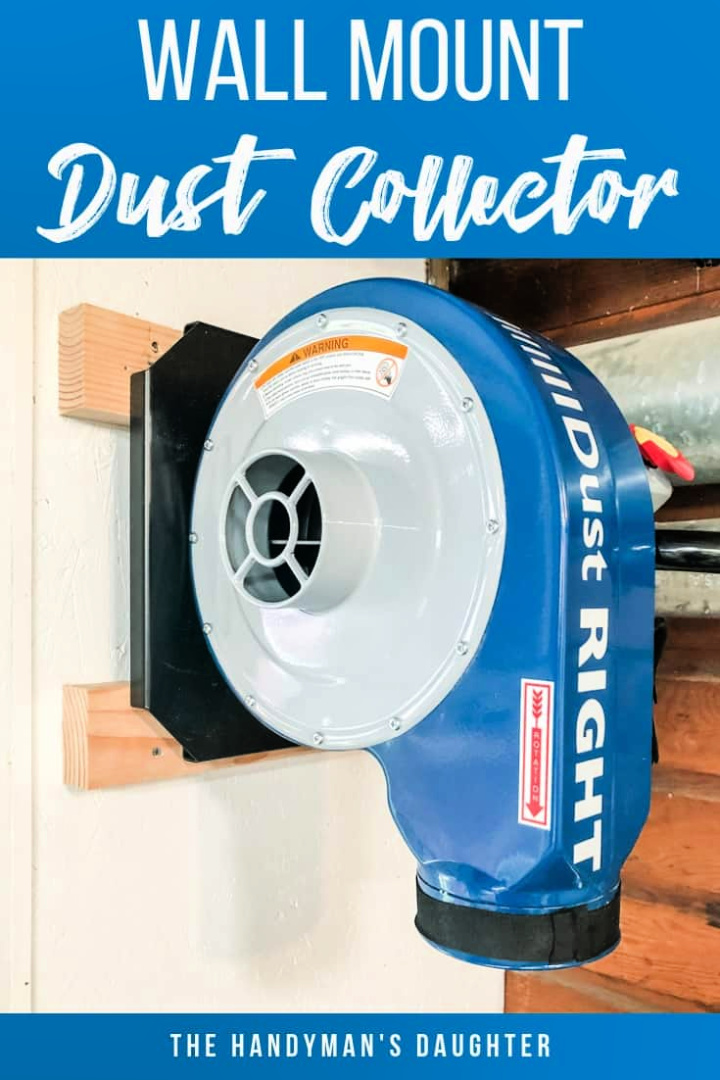 Make it super quick and easy to clean your home with this wall mount dust collector. Grab the Harbor Freight 2HP Dust Collector Motor with a 0.5-micron canister filter to make this wall mount dust collect. Next, you need custom filters, expandable dust hose, and miter saw dust collector, etc. to make it. thehandymans
2. Build a See-Through Cyclone Dust Separator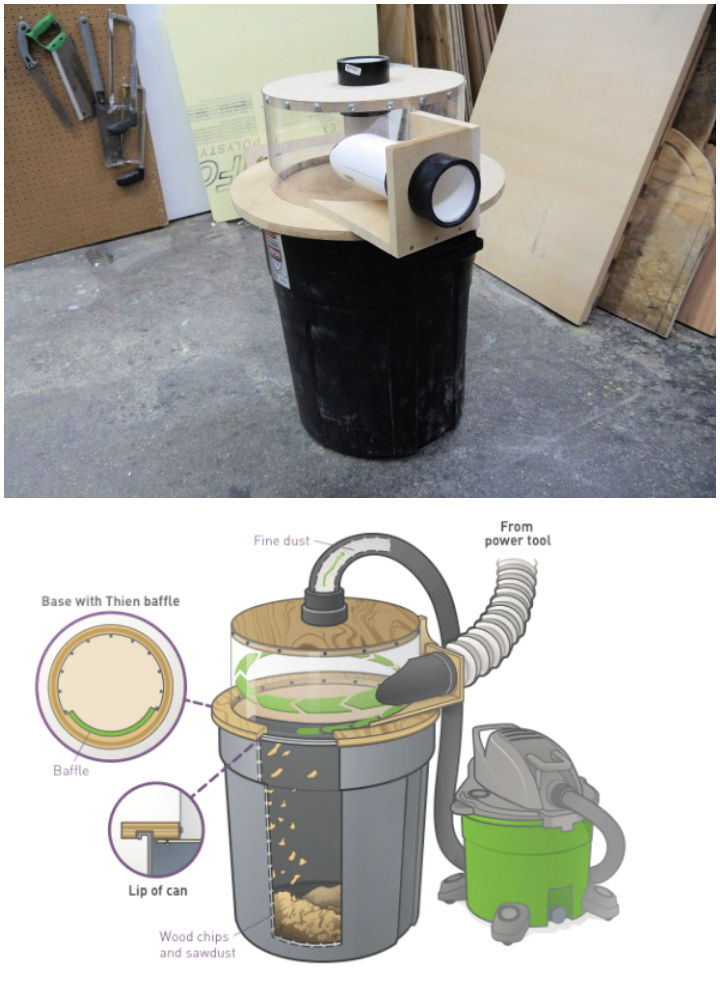 Get here free plans to build a custom DIY cyclone dust collector, will surely impress with its super functional behavior. Make the dust collector using plywood, a trash can, and custom pipe fittings. Next, add it up with a normal shop vacuum to make this see-through cyclone dust collector. makezine
3. DIY Cyclone Dust Collector System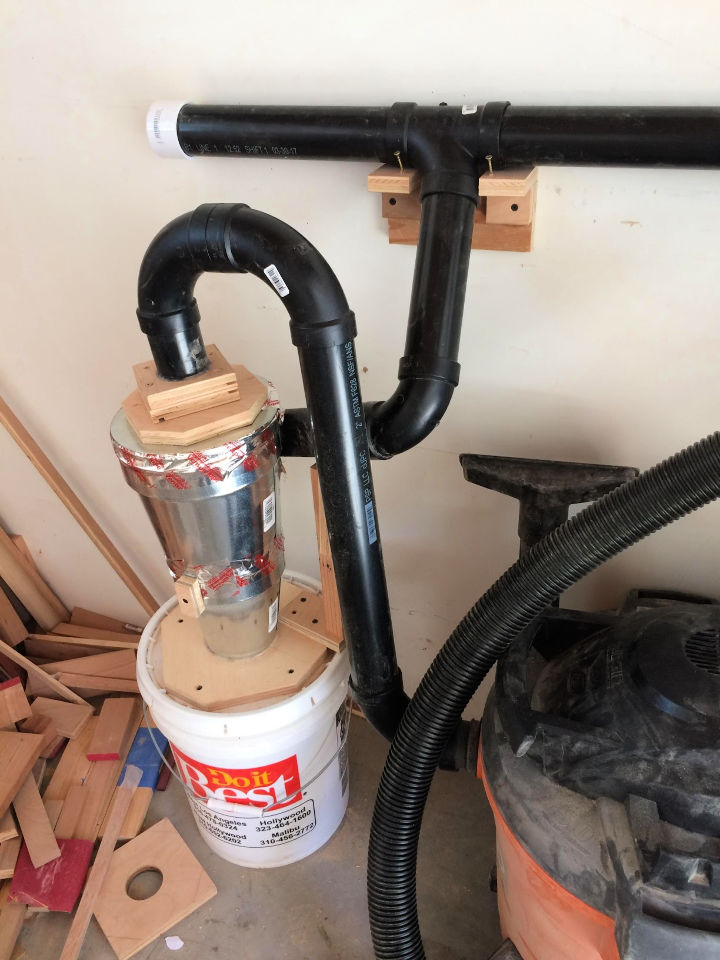 Get here a free plan to build a quick DIY cyclone dust collector system, will give a big helping hand in home cleaning. Build this cyclone dust collector using a shop vacs, and this will not let the filters clogged but will keep them running smoothly. Time to save a lot of home cleaning time using this system. imgur
4. Cyclone Chip Separator for a Dust Collector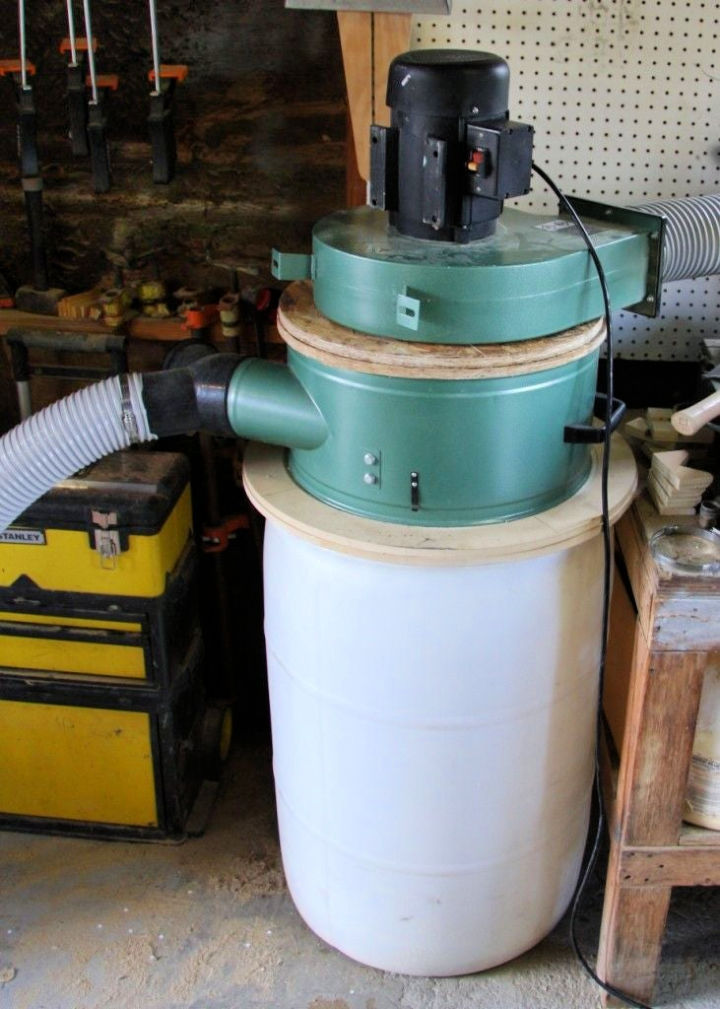 If you are having dust allergy, then time to keep your lungs safe from the airborne dust using this cyclone chip separator will help keep your home clean and tidy. This system uses a 2HP model from the Harbor Freight and uses the plastic drums as trash cans. One of the best DIY Dust Collector. Details here instructables
5. Dust Extraction for Home Workshops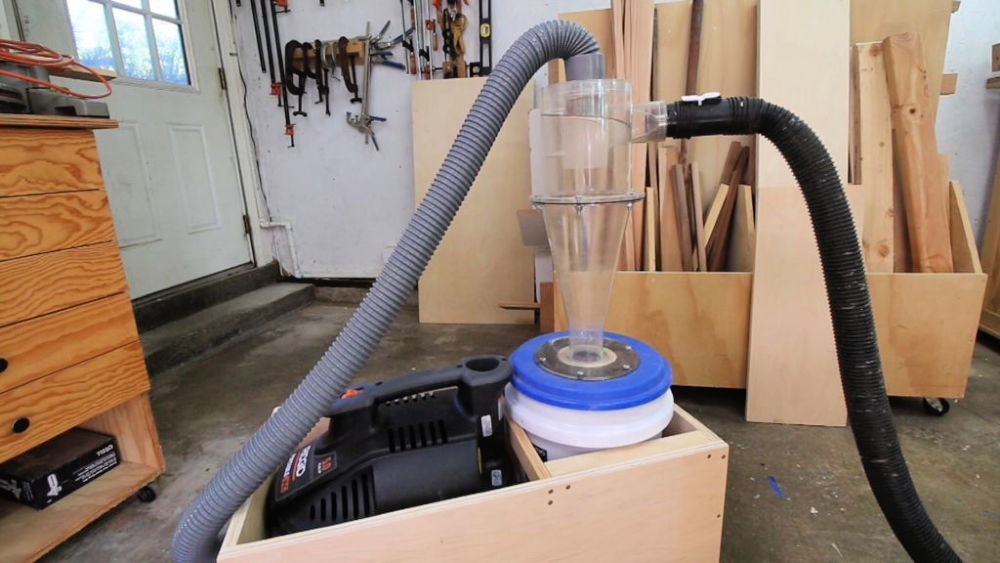 Save a lot of home or shop cleaning time with this dust extraction, made for home workshops. It is super quick to compose, and the whole system will cost you much less. Grab the rigid 4-gallon shop vac and a mini DIY cyclone dust collector to build this dust extraction system. Details here woodworkingfor
6. Homemade Small Dust Collector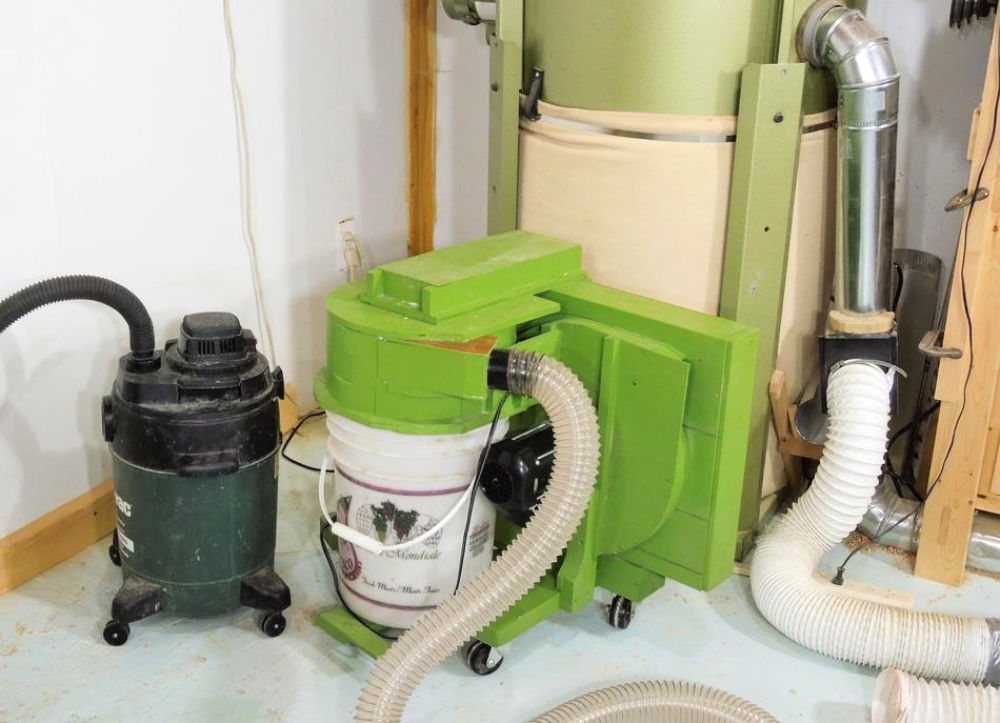 This dust collector is small but is fully functional. It will not consume so much power and with being much silent while cleaning your home. On the other hand, shop vacs make great noise and consume too much power. This system is based on a 1/3HP motor and works really fine. Details here woodgears
7. Dust Collector System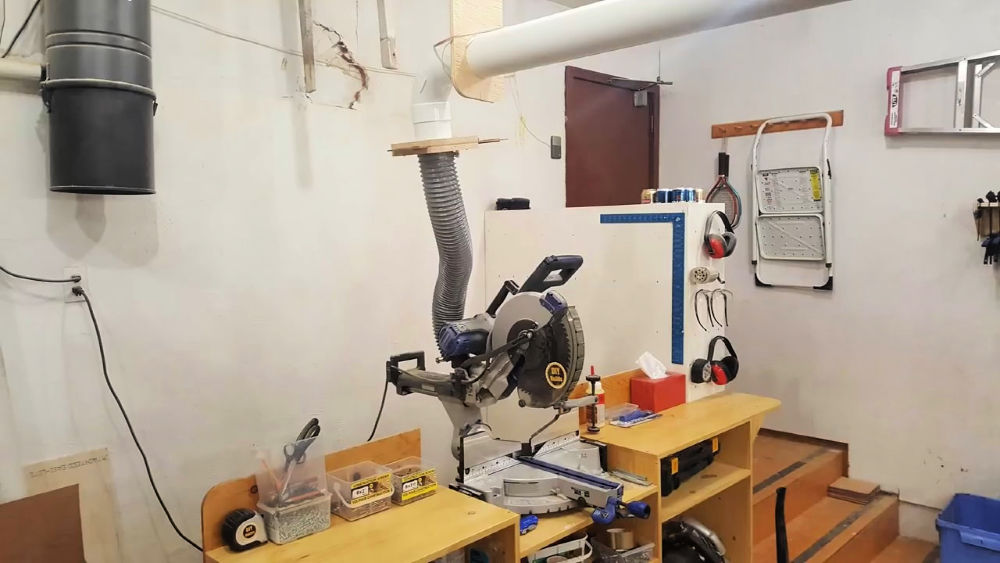 One will surely fall in love with this dust collector system that is super budget-friendly to build also. It is well-engineered and will allow you in easy dust extraction and separation. The system will rock to collect the dust on a router table, table saw, and other woodworking tools of this kind. Details here diybuilds
8. 2 Stage Harbor Freight Dust Collector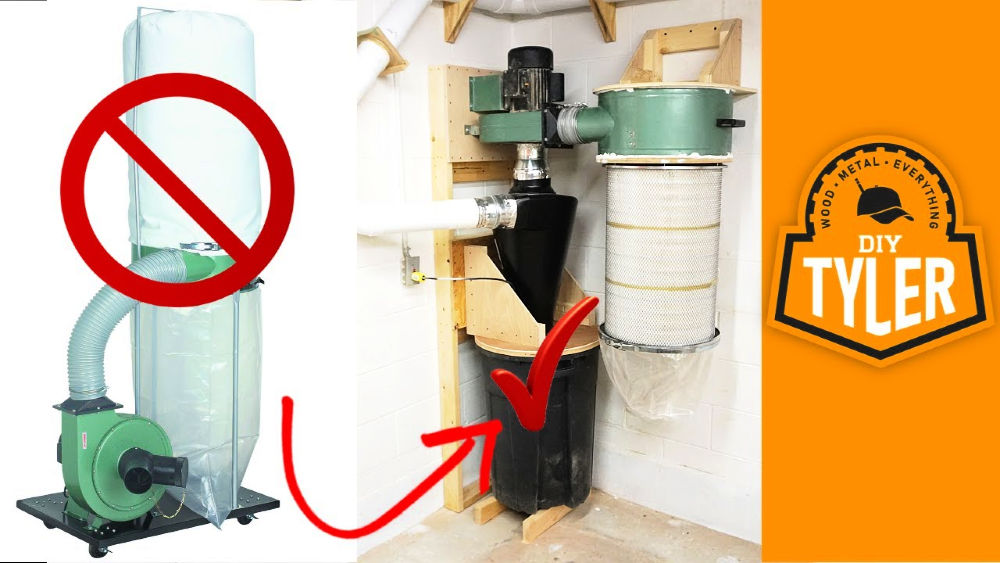 Check out here another harbor freight model of DIY Dust Collector will surely impress with its creative design. This is here a 2 Stage Harbor Freight dust collector, and it features a super dust deputy cyclone. A highly functional model of the dust collector to make in no time. Details here youtube
9. Cheapest DIY Dust Collection System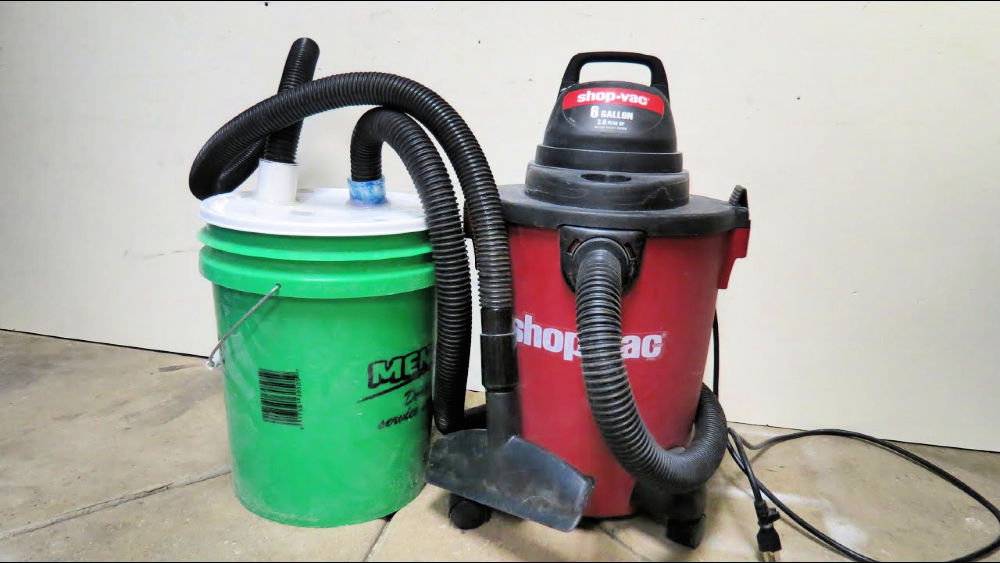 Make some cheap investments like $5 and build most of this DIY Dust Collection System, will be magical in quick home cleaning. You need a bucket and a couple of plastic pipes to make this dust collector, will rock for any office or workshop. It uses an old ship vacs filter and will work up super quickly. youtube
10. Cyclone Dust Collector
This dust collector is an amazing transformation and is super quick to build also. Just grab the Harbor Freight 2HP dust collector and then convert it into 2 stage cyclone separator using a piece of 24 gauge sheet metal, 55-gallon barrel, and some scrap wood. Details here diybuilds
11. Simple Cyclone Dust Collector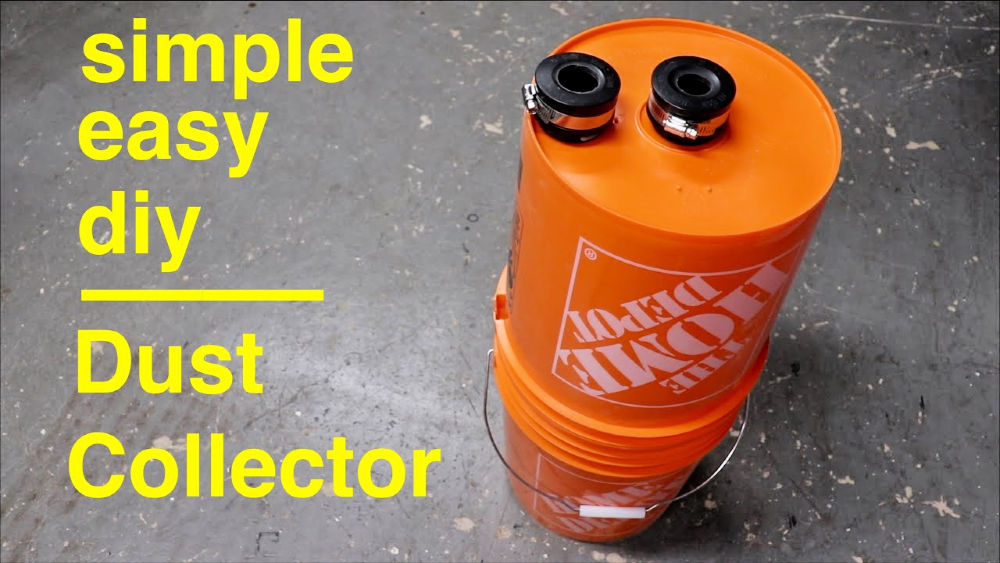 Build this fantastic cyclone dust collector using 2 buckets, ABS pipe, ABS connectors, and rubber caps and elbows. This dust collector is super functional and will save you a lot of money for sure. A one of the best cyclone dust collector system to make at home in just no time. Details here youtube
12. Harbor Freight Dust Collector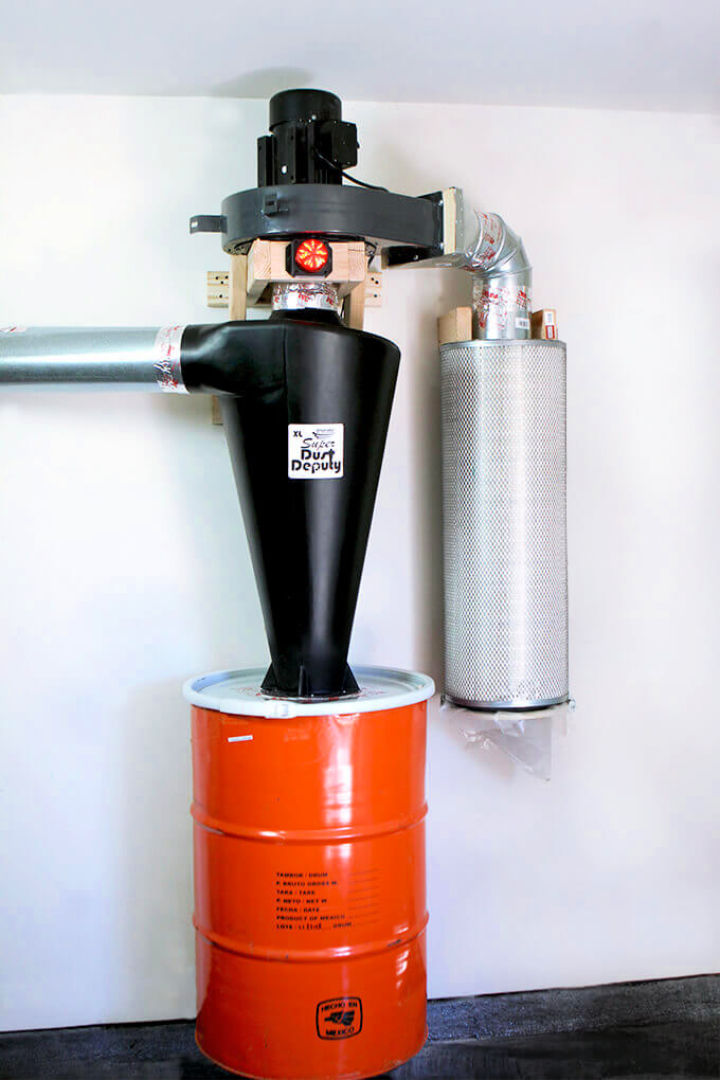 Get here the step-by-step instructions about how to update a Harbor Freight Dust Collector model so it will work in a more amazing way. This quick makeover requires to use the Super Dust Deputy XL From Oneida Air Systems. You also need a 55-gallon barrel for this dust collector. grayhousestud
13. Cyclone Dust Collector from Two Buckets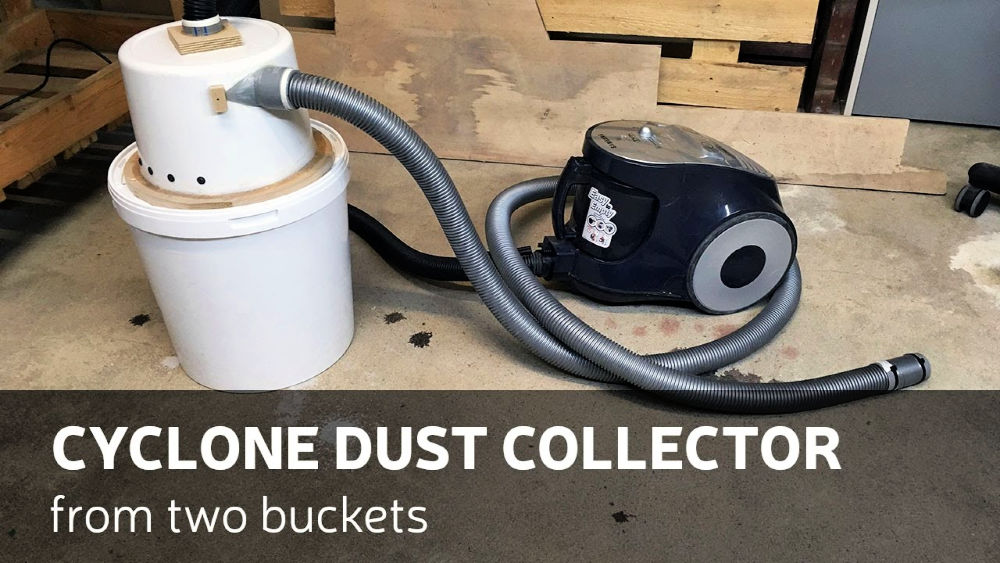 Get here step-by-step instructions to build a quick dust collector from two buckets, will surely impress at a very first look. Just put together the 2 buckets with custom fittings and install a vacuum to get it working. Use a lot of scrap wood to build the complete structure model. Details here youtube
14. Handmade Dust Collector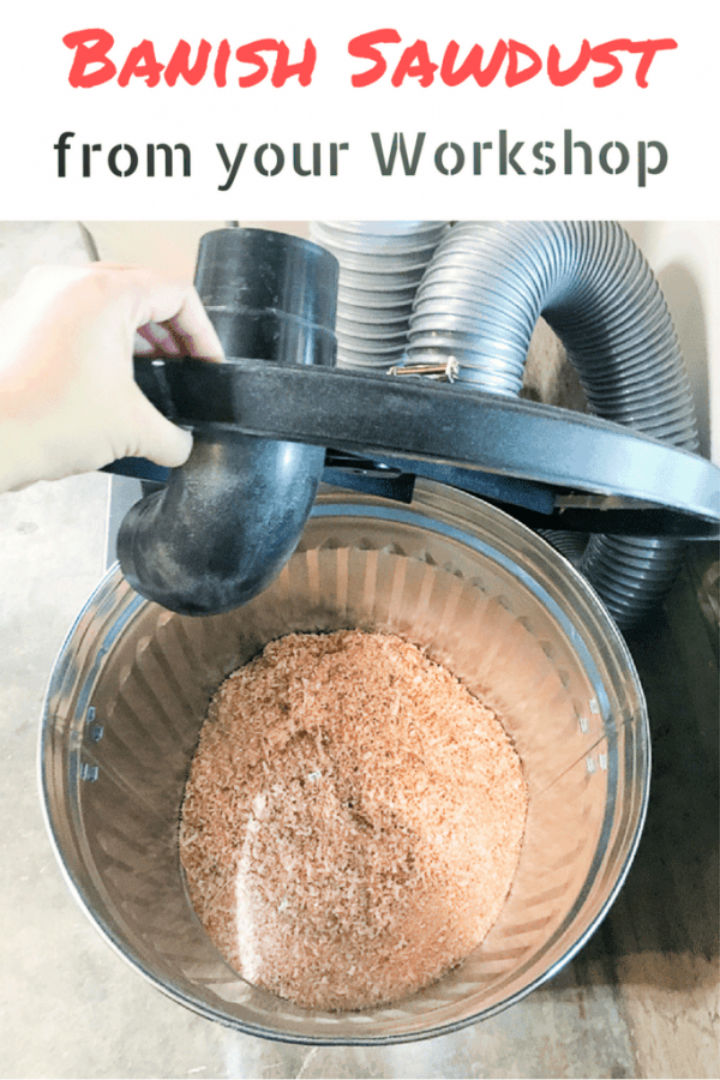 Willing to get your workshop neat and clean? Then do build this dust collector using a Harbor Freight 2HP dust collector, wynn environmental filter cartridge, trash can, trash can cyclone lid, dust collection hose, and custom hose clamps. Do get the free instructions here to build this DIY dust collector. thehandymans
15. DIY Tyler Dust Collector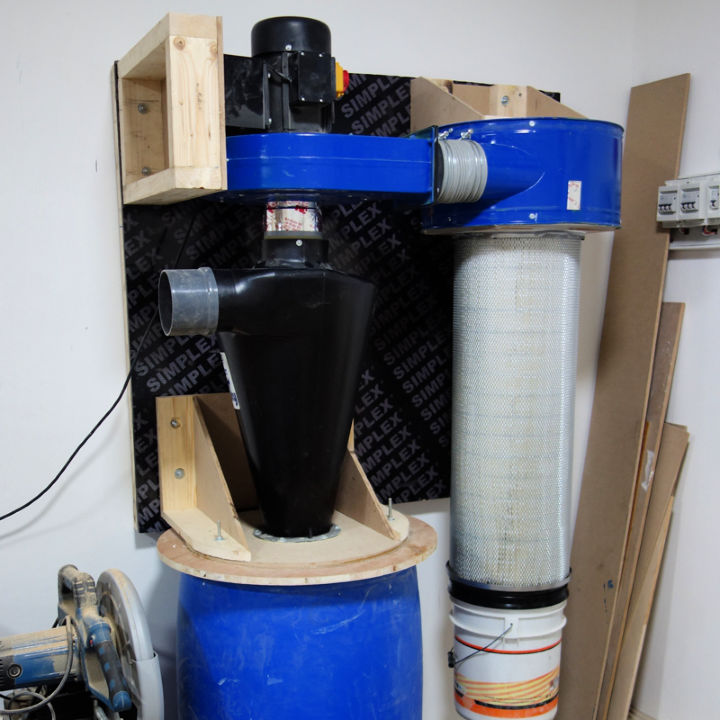 Get here the free step-by-step video instruction about how to build a 1 stage or two-stage dust collector that will help clean your wood workshop quickly and easily. You will get the pro tips here about how to build a custom model and how to upgrade a model to perform in a custom way. Details here youtube
Conclusion:
Do you take great pleasure in doing woodworking projects? Then you will surely be having a lot of wood dust in your workshop. Sorting out the best ways to keep your workshop neat and clean? Then you only need a heavy-duty dust collector, and you can really buy them expensive. If you are afraid buying a custom one will break your bank, then consider making a custom one at home without getting expensive. Look through these DIY Dust Collector Projects that too creative to win one's heart and will give you a big helping hand in easy cleaning of your workshops.
Related DIY Cleaning Hacks