In the past few years, coloring has become a very famous trend among adults. Even though coloring is considered a hobby for children but we now know that coloring is quite therapeutic and helps calm anxiety and stress. So, before you start coloring, you will obviously need the perfect stationery with you! Hence, in this article, we will explain how to choose the best gel pens for coloring. Normally, gel pens can smear ink or not work smoothly while in use but we are here to give you some tips and tricks that you can look for while buying gel pens so your coloring experience can be a great one!
Usually, you can find a wide range of varieties among gel pens but you need to choose the perfect one for your coloring so you need to look out for broader tips so they can color evenly on your paper.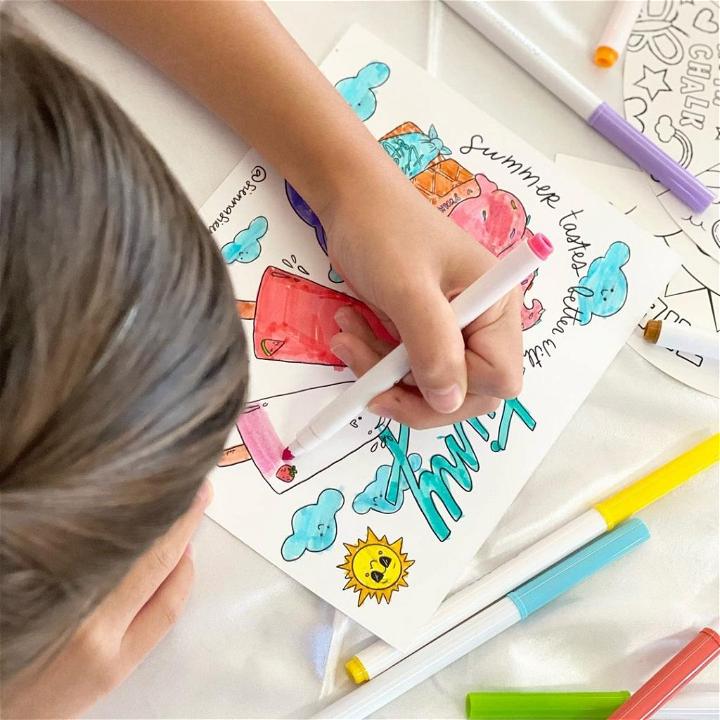 Things to Look in Gel Pen
In this guide, we have narrowed down some of the things that you can look for in a gel pen while buying them for coloring purposes so you can enjoy the experience quite well!
1. Color
Well, this is one of the most crucial things to consider because the colors of the gel pens depend on the kind of paper you have selected to color on. If your paper is light-colored then a darker shade of gel pen will work perfectly but if your paper is dark-colored then you will have to choose a light shade of gel pens. Other than that, there is also a wide range of inks to choose from including glitter, metallic, etc.
2. Legibility
When you go out to buy gel pens, make sure you consult a few friends and avoid the brands which have a history of bad reviews about ink smearing or drying up quickly. Go for good quality and reputable brands so you don't regret your decision later on.
3. Ink flow
Pens drying up quickly or getting clogged are one of the worst things ever! So, to avoid that from happening, make sure that your selected gel pen does not have such issues or reviews because it is possible that the company does not make good quality pens.
4. Price
It is very important to first set out a budget for your shopping and decide how many pens can you buy. You also have the option to buy a few every month or week but buying larger sets can cost you less so before you head out, have a clear mind over what you will buy at what price.
5. Tip width
A gel pen with a broader tip is better for coloring purposes because the wide area helps to cover the page quickly and smoothly. However, you will need a finer tip of gel pen if you want to write in your journals or diaries.
6. Variety
There is a wide variety of gel pens that give you a lot of options to look at and choose from. That depends totally on you, whether you want neon colors, some glittery magic, or a metallic look to your drawings! You may even buy some from each variety to have a wide collection of pens to use according to your mood!
We hope that these tips will help you while you consider buying gel pens for your coloring pages and have a better experience with gel pens. You can even ask around friends to have a better idea about which brands or colors are in trend these days!
Gel Pen Uses for Coloring
Here we have listed some ways in which you can use gel pens in your coloring
You can use them as an alternate to markers and color up the entire page!
You can use them as a highlighter for your color pencils or markers since gel pens have a nice and shiny look to them.
For accents on the page, you may look for fine-tipped gel pens too and make your coloring pages a masterpiece!
For adding sparkle and glitter to the colors, you may use gel pens of different colors.
You may use the gel pens for coloring up some highlights too!
Other than that, gel pens can also be used to add some depth and texture to plain drawings! Sounds super fun, right?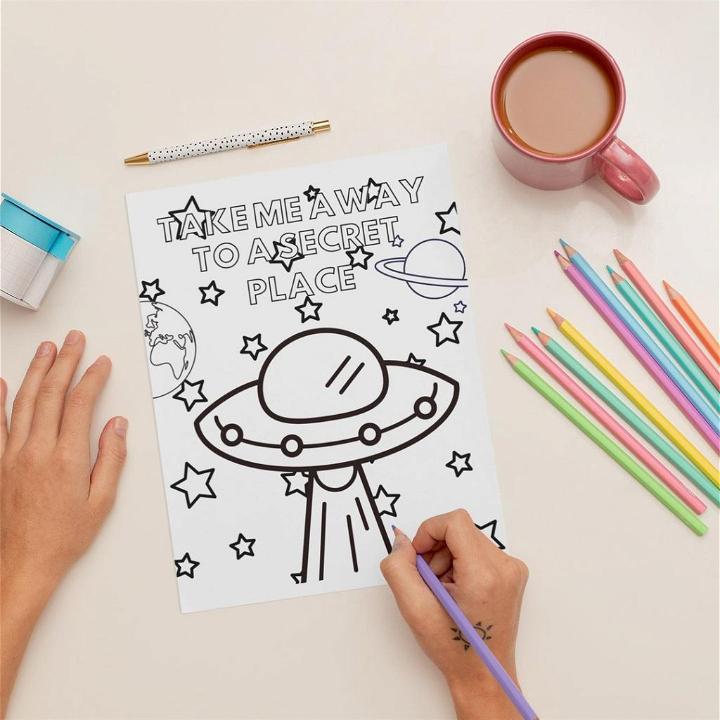 How to Revive Gel Pens?
It often happens that for some reason, your gel pen might stop working all of sudden. even though there is ink in the pen, sometimes due to air bubbles in the ink can cause this problem. To solve the issue, the first thing you need to try is, start scribbling on paper and this method often helps and the pen starts to work fine. However, if this does not work, you shouldn't scratch it further on the paper and look for some other alternatives like
blowing on the ink to provide ventilation so ink can flow again smoothly
using rubbing alcohol to clean the tip of the gel pen and letting it soak for a while
carefully, heating the tip of the pen with a lighter or to be on the safe side, try a hairdryer under the supervision of an adult, of course!
try soaking the pen in hot water for a few minutes, even though it may sound ridiculous but it is proven to help revive gel pens!
try adding water to the ink tube but be careful, only a few drops will be enough!
Conclusion:
So, here we are at the end of our article with the hope that these tips have helped you to choose better gel pens for adult coloring pages. Gel pens come with a glittery look to them so your coloring will look even more beautiful and charming! Other than that, we can see gel pens in different colors and shades so you have the choice to pick out your favorite ones for coloring. By now, you know that since there are different types of gel pens, you can choose the one you prefer the best! Hence, without any further ado, let's go through the article carefully and then head out for buying new gel pens for coloring! Happy coloring!