Whether it's New Year's celebration or a birthday party, these DIY balloon arch ideas got you covered! Why spend a ton of money getting them done professionally when you could just do them on your own? Learn how to make a balloon arch with these diy balloon arch ideas on a cheap budget without much difficulty! Fancy occasions are made better by beautiful decorations like diy balloon arch garland. Nowadays, everything is about posting on social media. This is why creating an aesthetically pleasing spot in a corner can be a great idea! People will get better pictures, and it will just overall look more fun and pretty. You will love the results a lot! Definitely, a must-try.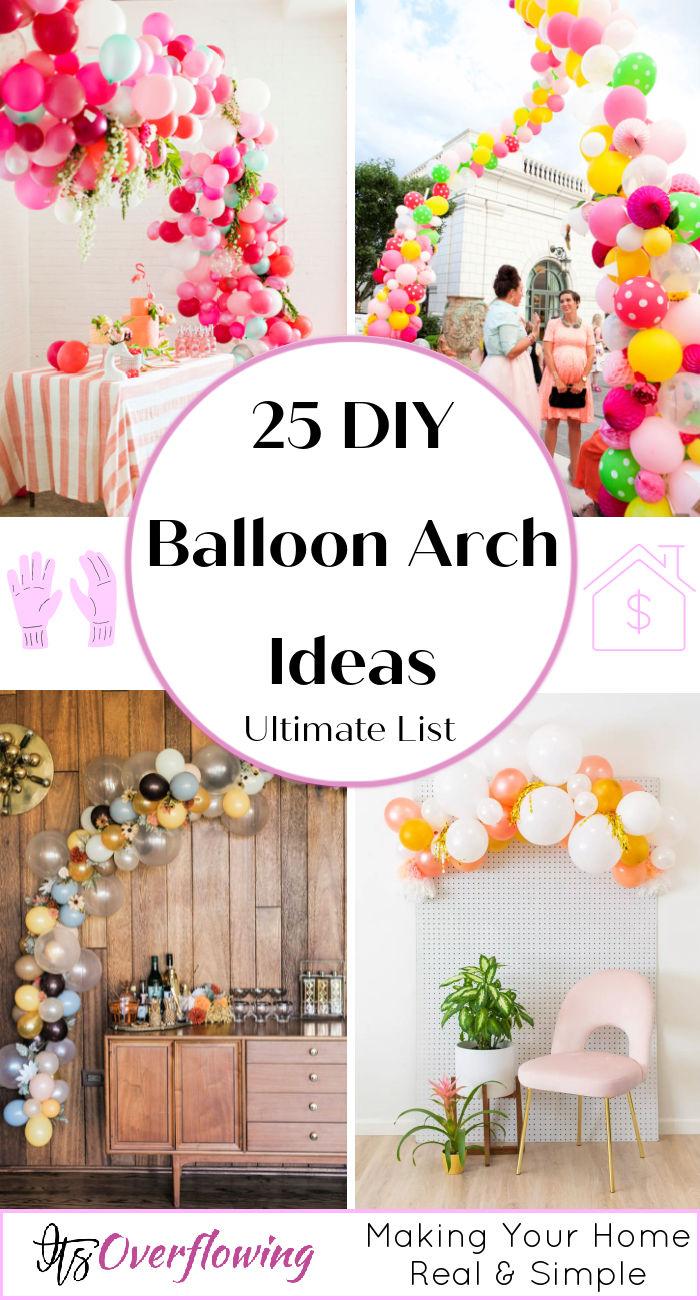 If your friend's birthday is coming up or someone's getting a bonus- making a diy balloon arch is a great way to surprise and celebrate it with them. It's always good to remind your loved ones that you're always there for them! This article will cover a range of DIY balloon arch plans, from the mini rainbow to super stylish ones, from string to PVC pipe ones, from stick balloons to non-helium balloons. There's a lot of diy balloon arch designs to choose from! This will just make your final decision a perfect fit for you! You will love how these diy balloon arch will look in the pictures all over social media!
1. How to Make a Balloon Arch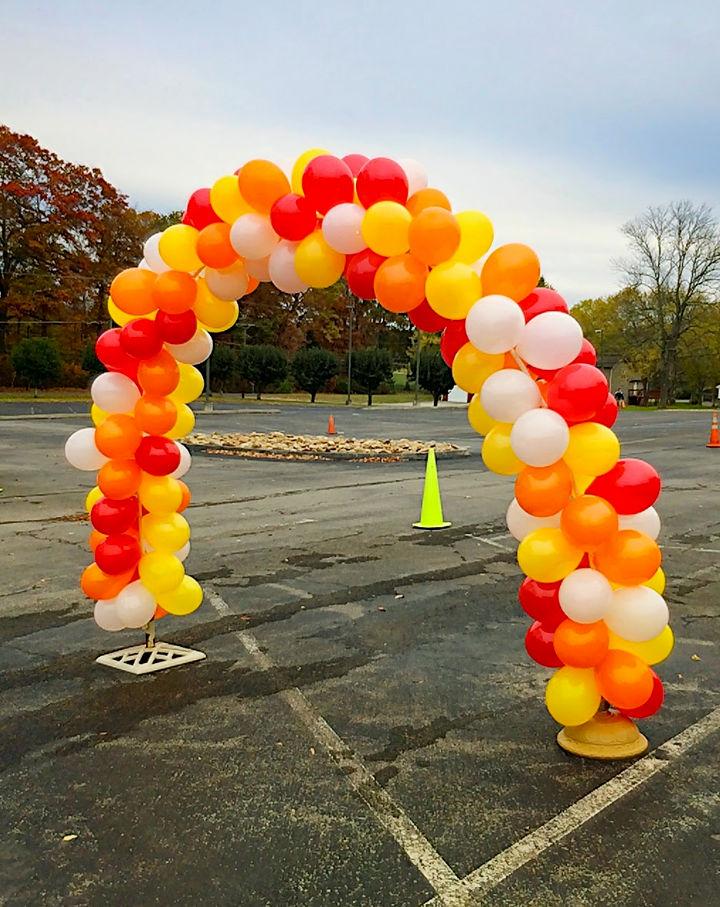 Don't want to spend a ton of money on just a balloon arch? Well, you're at the right place if that is so! This amazing guide will teach you how you can make it under $10! Yes, you heard that, right! It turns out looking absolutely stunning. lessthanperfec
2. DIY Balloon Arch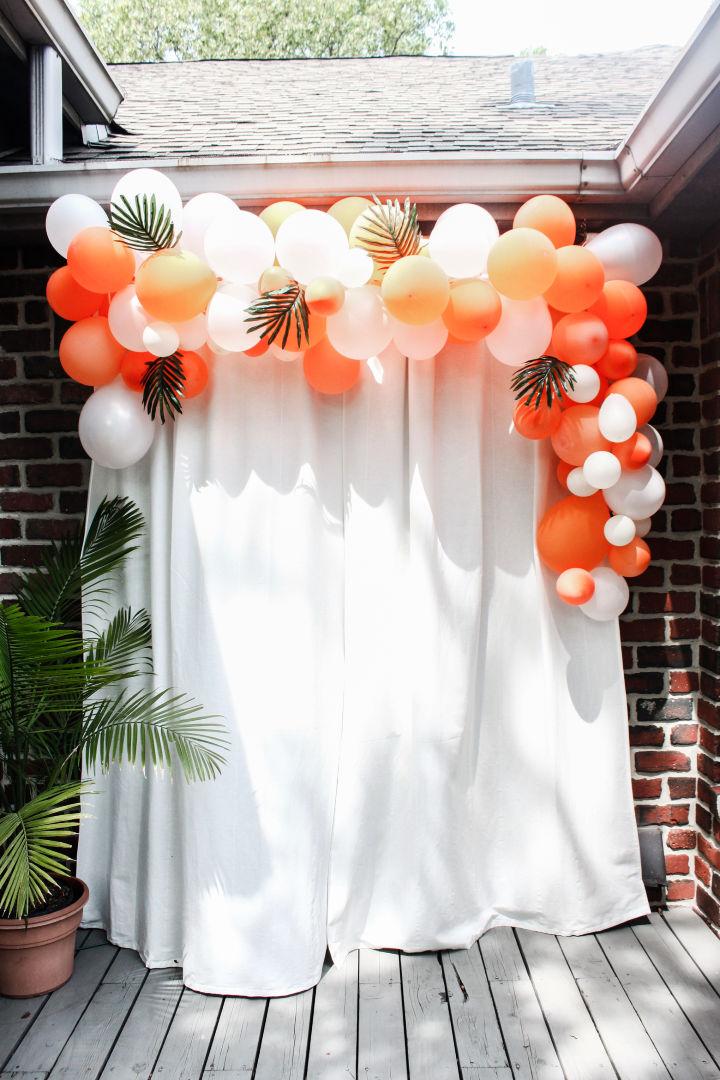 Sometimes, we just look for something easy and quick to make. You may not want to spend too much time making or maybe just don't want to put in that much effort. No worries because this plan is at the rescue! You won't have to spend too much money too. megmcmillin
3. Super Stylish DIY Wedding Balloon Arch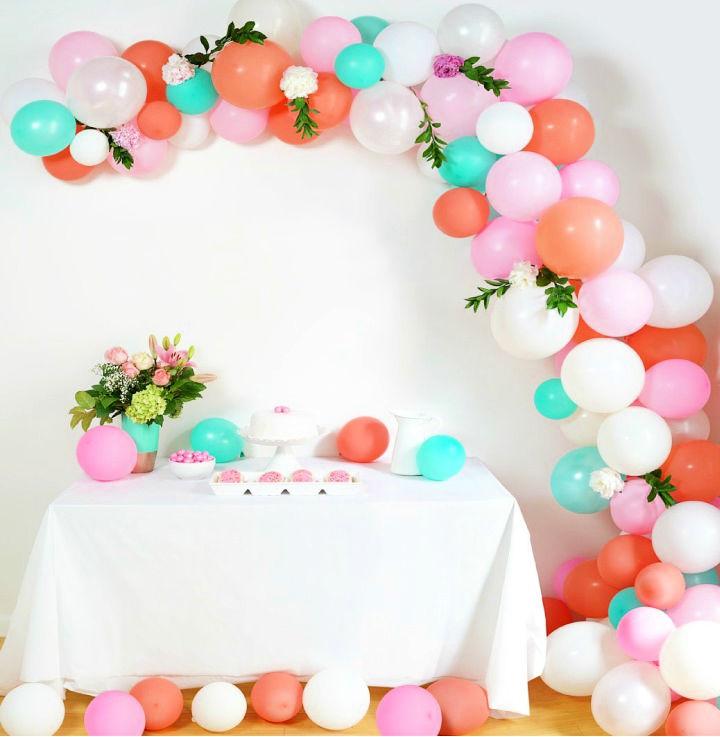 Are you going to surprise a loved one on their birthday? Whatever the occasion, maybe, if you're looking for ways to elevate it- follow this plan and make a DIY balloon arch! It had many beautiful colors- purples and pinks- however, you can always customize them! boho weddings
How to make a paper balloon: Explore this collection of easy to make origami balloon projects, sharing all the different ways to fold a paper into an inflatable balloon model.
DIY Wedding favors: Learn how to make wedding favors with these simple ideas about DIY wedding favors, party favors, handmade wedding favors.
How to make a wedding bouquet: Making your own bouquets is pretty simple with these beautiful DIY wedding bouquets for any budget wedding!
4. How To Make Balloon Arch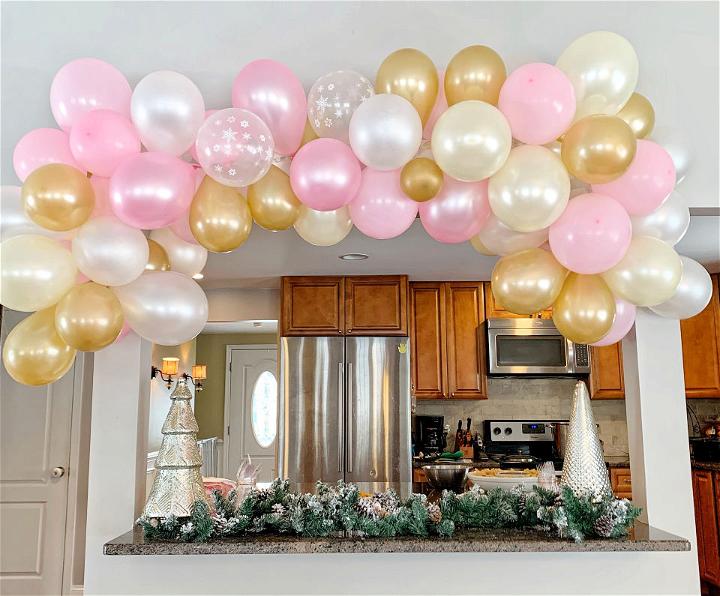 Did you just plan something and don't have enough time to get it all right? This plan will help you make the process faster and make this fantastic strip in just half an hour! How cool is that? Even if you're not in a rush, doing stuff faster will save you a ton of time. thebrophywife
5. Making A Balloon Arch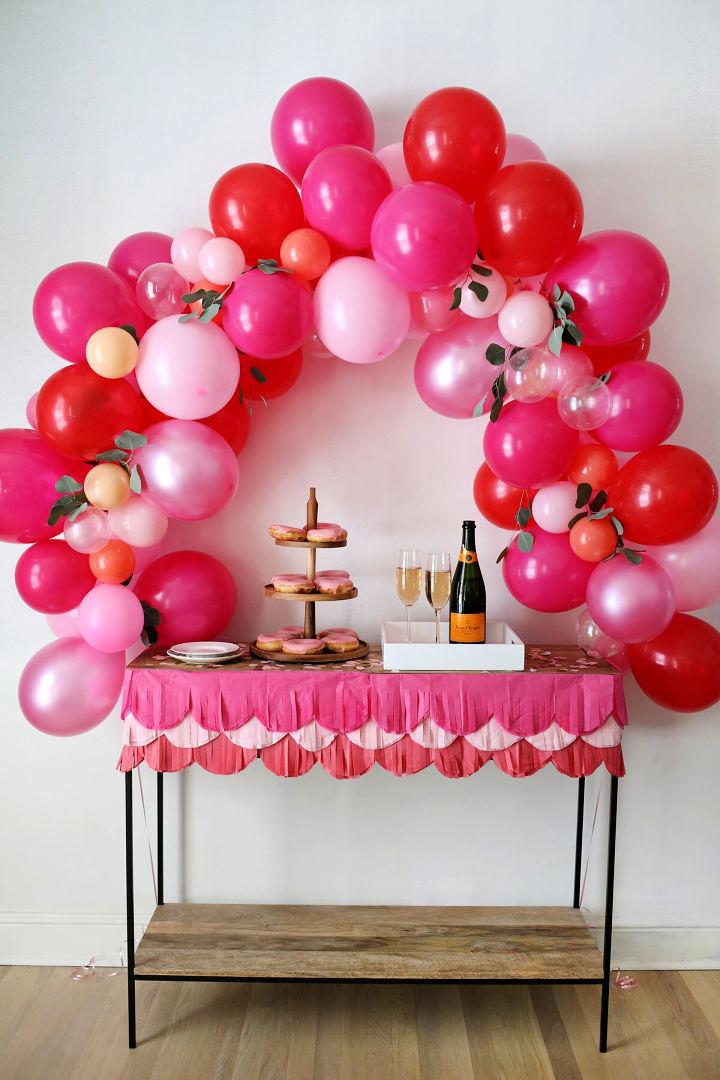 You may experience many fancy occasions in your life; however, when it comes to organizing something like that, it can be hard. This plan is a great way to make everything look super stunning. It will also be a spot for taking some amazing pictures for the gram! abeautifulmess
6. Mini Rainbow Balloon Arch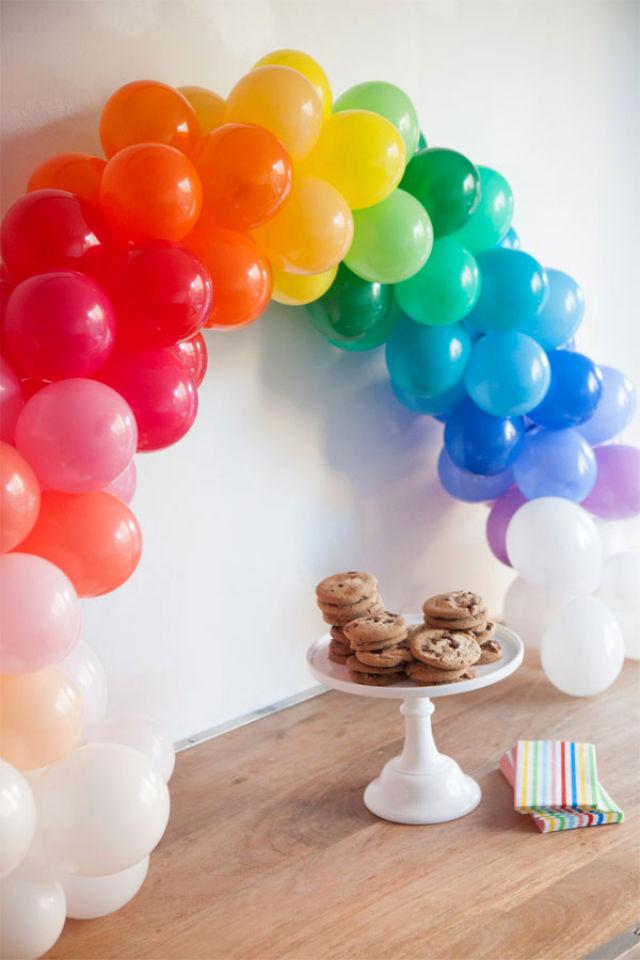 Are you going to use white and basic groceries? If that is so, then you can add some color using a few other decoration pieces; for example, this amazing multicolored DIY balloon arch! It's so beautiful, and you will love how it will look. In the background of your pictures especially! ohhappyday
7. How to Make a Simple Balloon Arch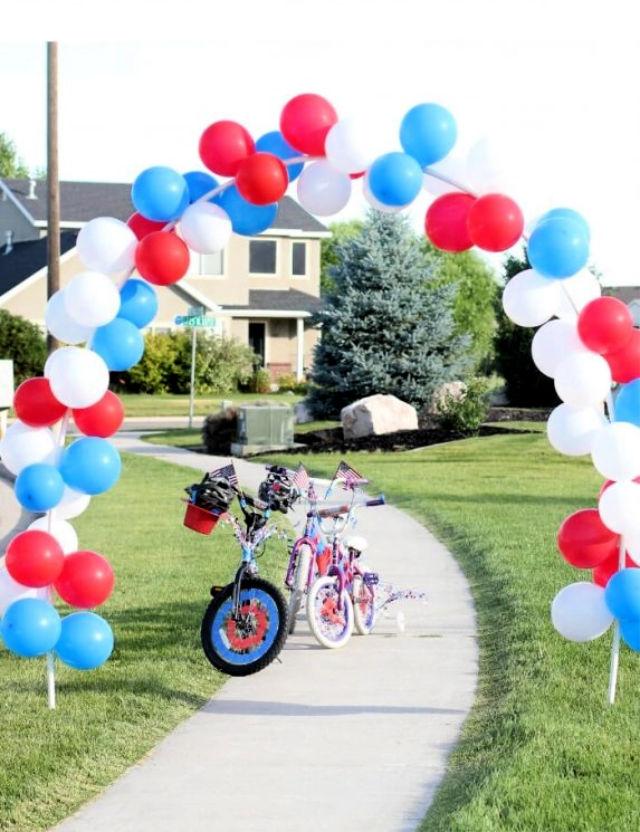 Re-create this fantastic project in just under $20! You don't need to get out of your budget just to make something look beautiful. This will look very pretty and will definitely be in your range! What else do you need? Isn't this just so perfect! sofestive
8. Balloon Arch DIY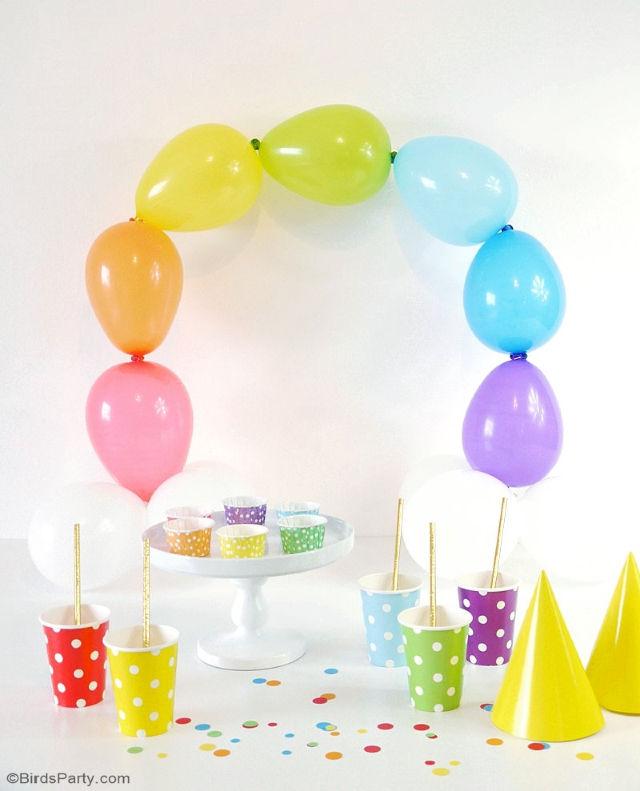 Such a colorful and fun style! Who won't love something so bright and vibrant? You can add a few more decorations like a cup and confetti decorations to make this theme look complete! Latex balloons, scissors, white thread, masking tape, and a few other supplies will be needed. birdsparty
9. Easy Balloon Arch for Birdthday

So many balloons and colors! This is good enough to put a smile on everyone's face! You can do this for any event, but it will match a birthday a lot! This is because birthdays are supposed to be fun and bright! Chicken wire, balloons, and a few other supplies are needed. crateandbarrel
DIY rainbow birthday decorations: Throwing a rainbow birthday party? Check out this rainbow party ideas guide for tips on favors to decoration and everything in between!
Candy Bar Ideas: These are some of the best candy bar ideas and candy table decorations to help you make your own candy bar.
DIY birthday banner: A birthday party is incomplete without a happy birthday banner! Need easy birthday banner ideas? Complete your birthday with these simple to make and easily customizable DIY birthday banner ideas.
10. How to Make a Balloon Arch Step By Step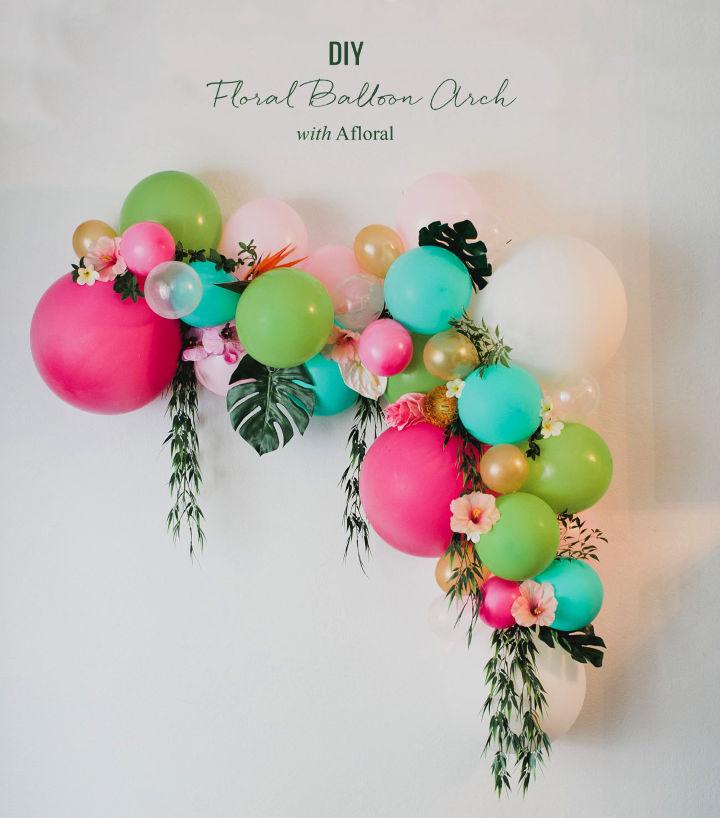 Floral designs and patterns can add a lot to decor and make it look very, very beautiful! If you surprise someone who loves flowers and nature, this is an excellent way of decorating for them! It will make them very happy and love the theme a lot! greenwedding
11. How To Build A Balloon Arch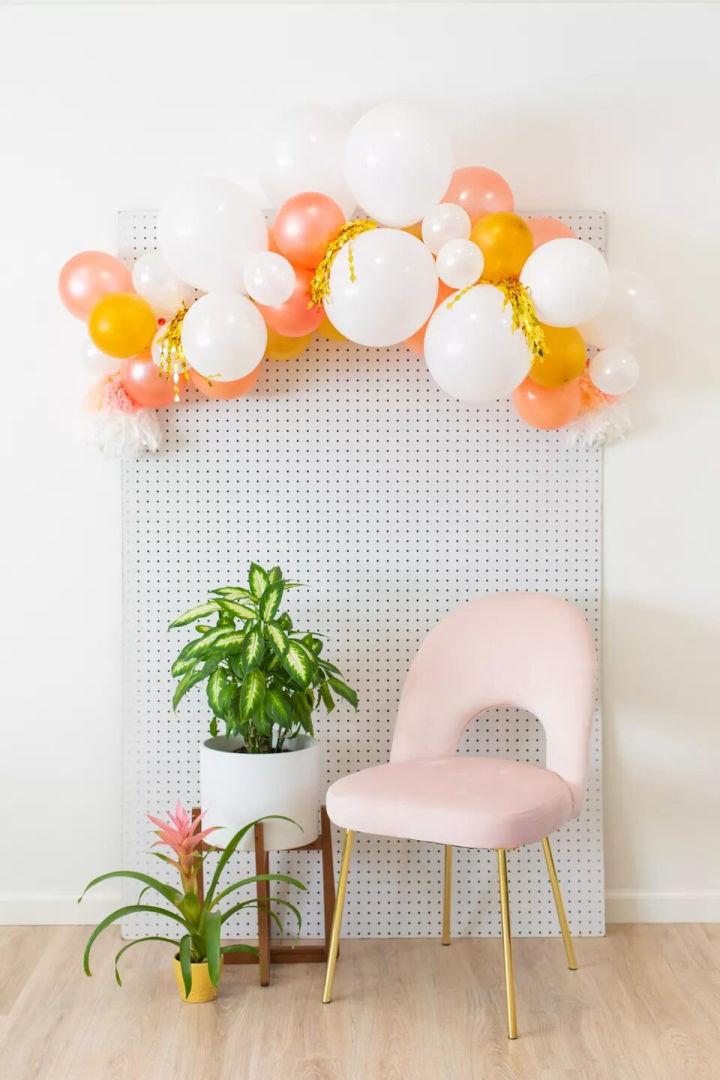 It will be a good idea to decide the color palette before following this guide! You can choose ombre, one solid color, or even multi-colored! Balloons in the color you desire, thin beading wire, command hooks, low-temperature hot glue gun, and a few other supplies will be needed. thesprucecrafts
12. Making A Balloon Archway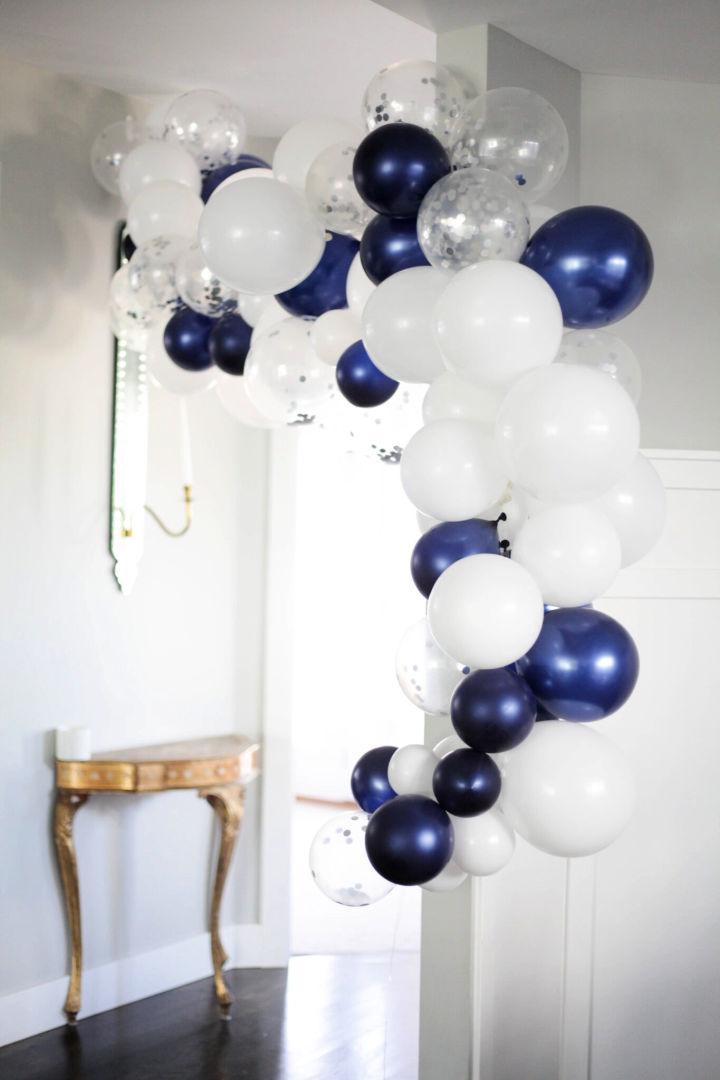 How beautiful is this balloon garland! You can place it in any corner of your house to make your fancy occasion a lot more interesting! It will make a great spot to take pictures and just to hang out as it will be very pretty to look at! paisleyandspa
13. How To Make A Balloon Arch With String

Any beginner can make this colorful DIY just by following this amazing plan- it's quite easy, and no skill or talent is required to re-create this. Spool of floral wire, scissors, tape, latex balloons, and a few other supplies will be needed for you to successfully nail this project! dollartree
14. How to Make a Balloon Arch With PVC Pipe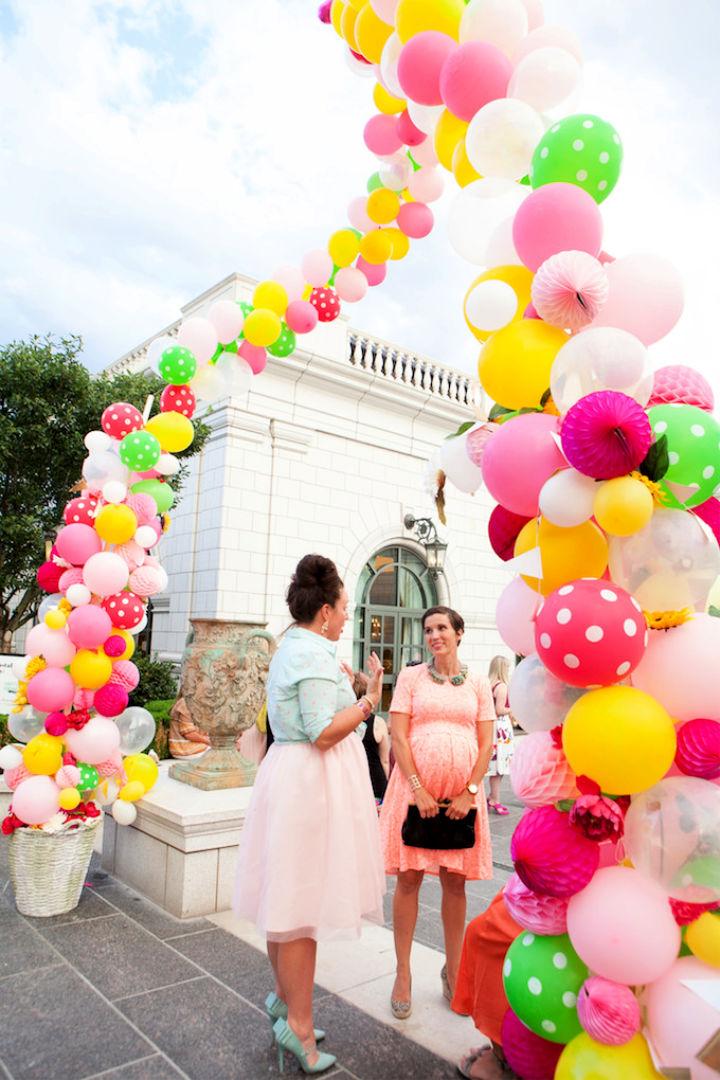 Throwing a huge party? Well, a huge party calls for a giant DIY balloon arch! Follow this guide to learn how to make it all on your own! Isn't that just so cool? No one is going to believe that you did it all by yourself! It's so easy to make, so don't be intimidated! luluthebaker
15. Balloon Arch Frame DIY

You may think that this is too complicated and you won't be able to re-create this. However, it's actually pretty easy to make, you just need to start working on it! The final product is absolutely stunning and just make an amazing spot for taking pictures. proflowers
16. How Do You Arrange Balloons In An Arch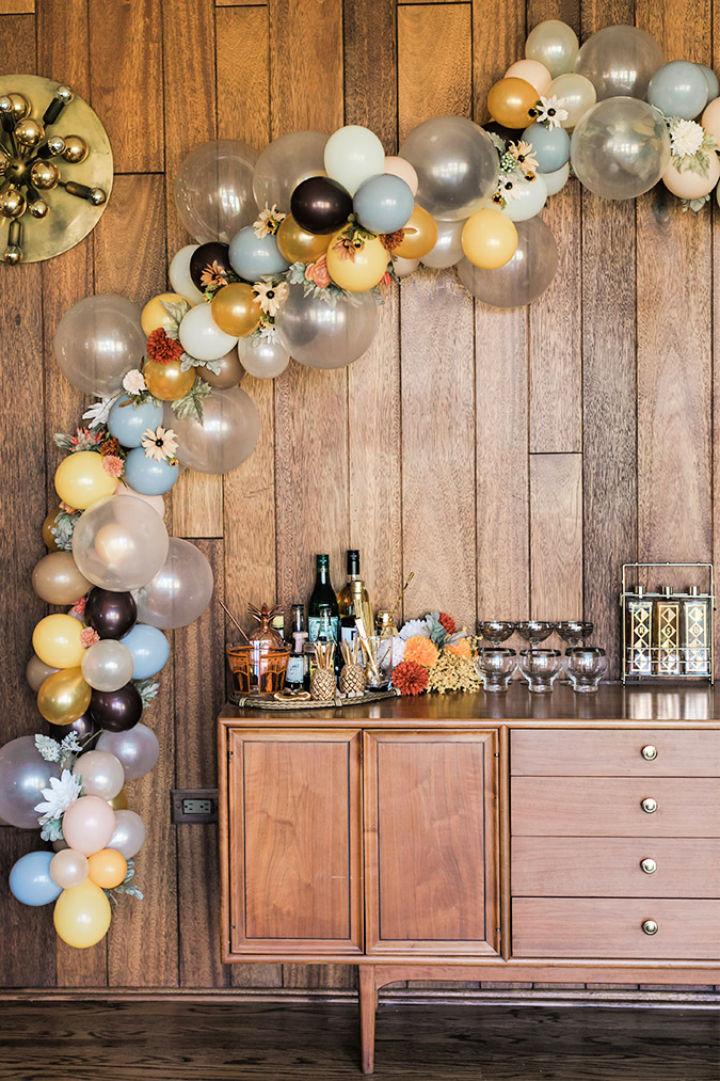 Are you trying to make your house look very antique and pretty? If that is so, then this luxurious-looking plan is what you should go for! A very aesthetically pleasing final product that everyone would love! Command hooks, step stool, and a few other materials needed. laurenconrad
17. Rainbow Balloon Arch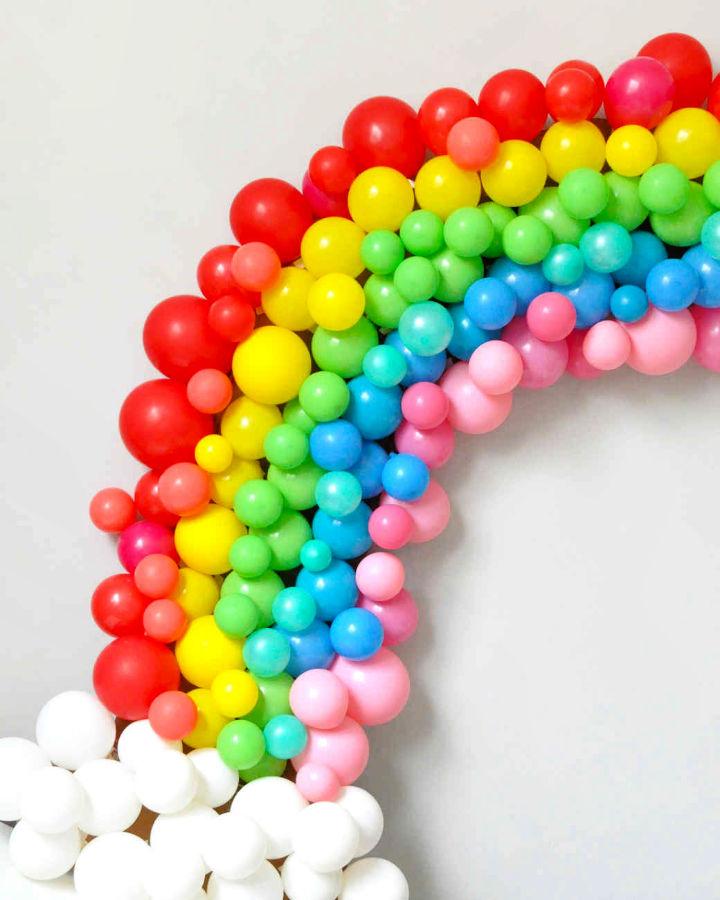 Do you love colors and rainbows? This amazing rainbow DIY balloon arch is just perfect to light up anyone's day. You can surprise someone with this to make them smile and celebrate success! Craft knife, cardboard, string, electrical tape, and a few other supplies will be required to nail this. marthastewart
18. How To Make A Balloon Archway Step By Step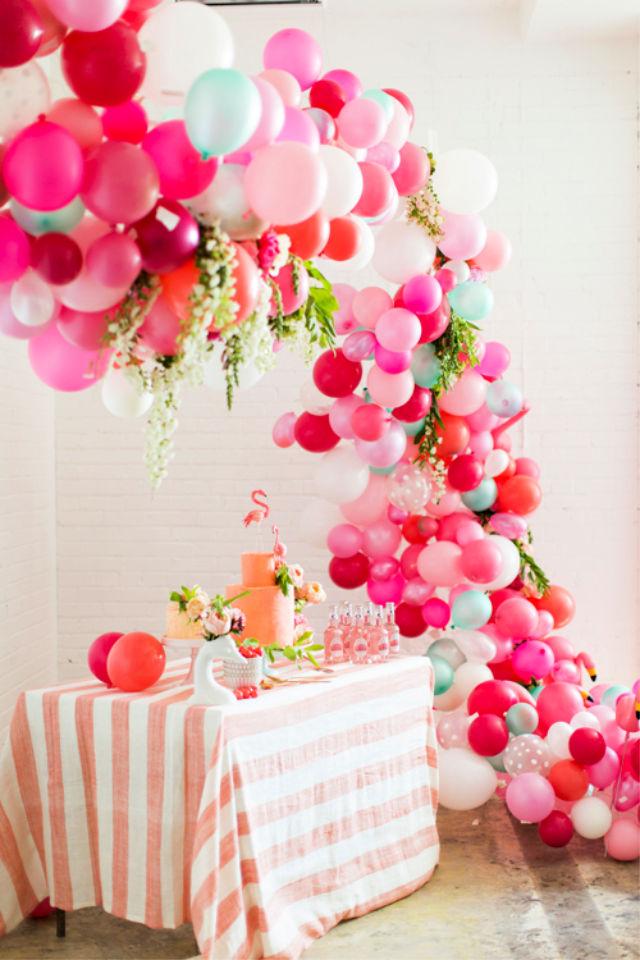 This guide will feature many shades of pink! If that's not your cup of tea, you can switch up the colors and choose the one you like. Just make sure that it matches and will turn outlook stunning! This amazing plan is something that everyone should try following! thehousethatla
19. Balloon Arch Without Helium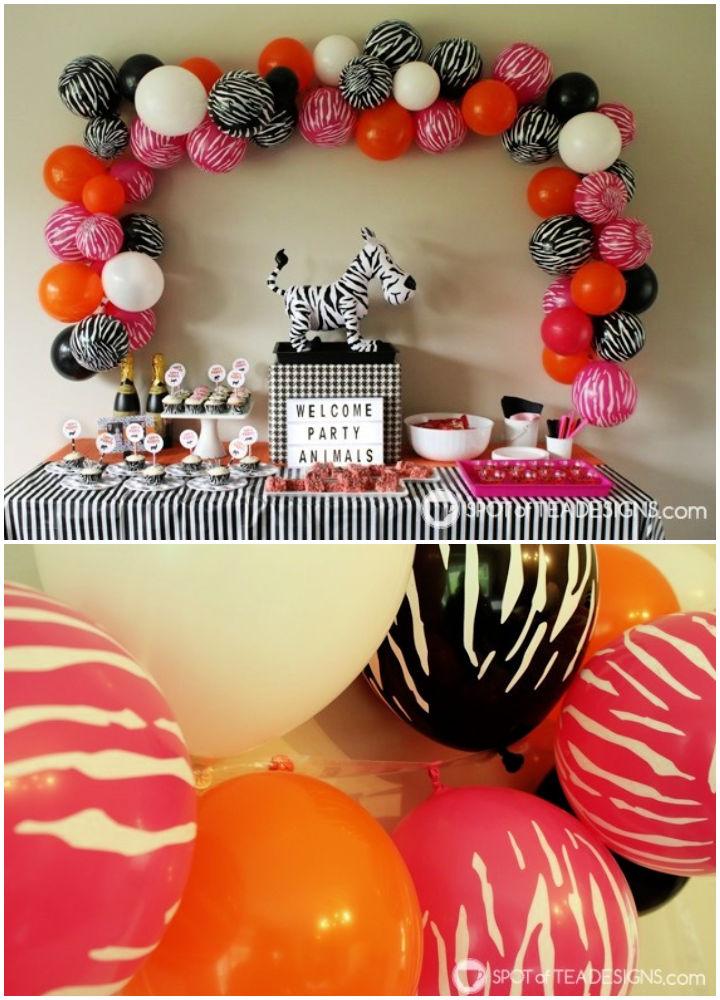 You can follow this guide to re-create a balloon arch that needs no helium! If you don't have a machine to fill them in, definitely look into this plan. Balloons, balloons, strips, and command hooks are the only tools required! Yes, that's literally all you need. spotofteadesi
20. How to Stick Balloon On Wall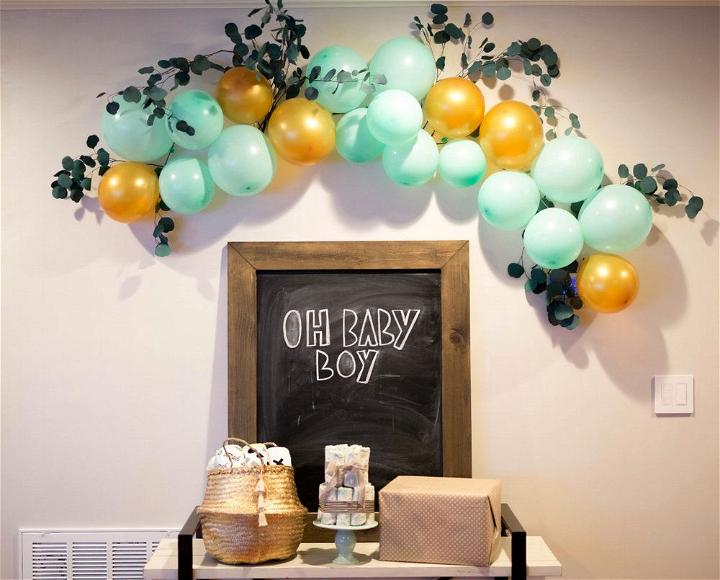 Isn't this just so pretty and super cool? You can choose any colors; however, these shades are just so pretty too! There are two color combinations featured in this guide, so you can choose one based on what you like. You will love the outcome! theeverco
21. How to Make a Balloon Arch Stand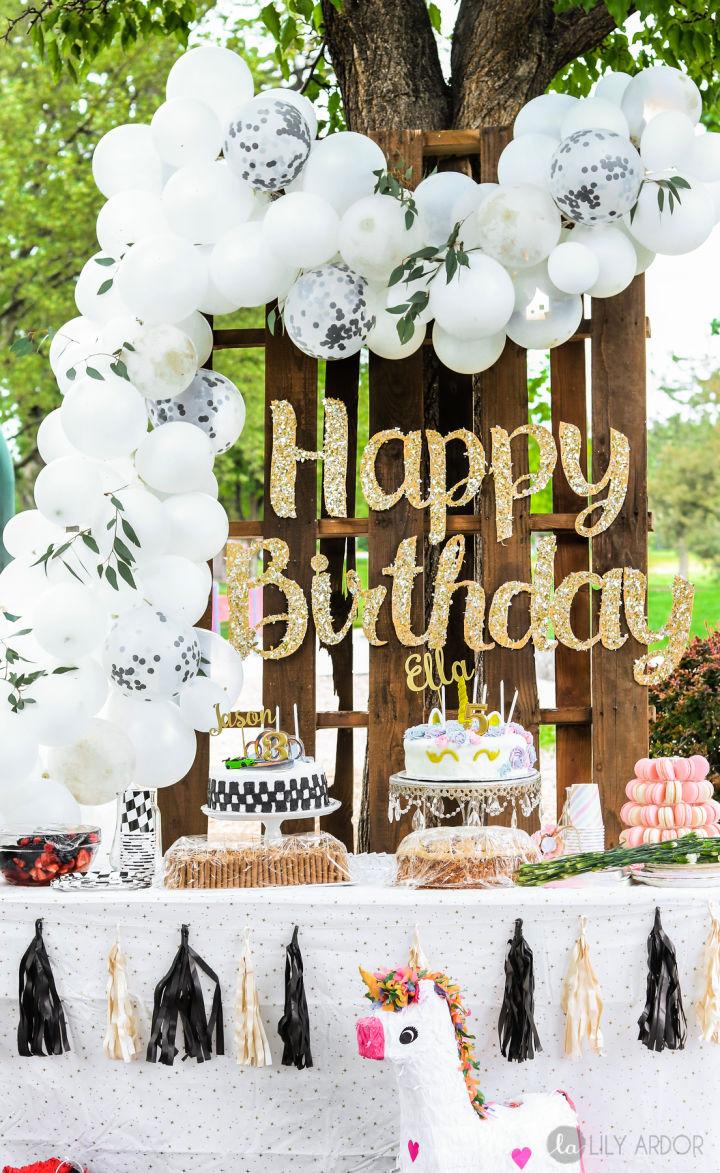 Any celebration is incomplete without balloons. An arch stand gives a fancy look to the balloons. You can make this easy arch stand for a birthday party or any other day event. You will need the following supplies; balloon pump, confetti (optional), balloons, clear adhesive dots, clear tape, hole punch, and scissors. lilyardor
22. Make a Balloon Arch At Home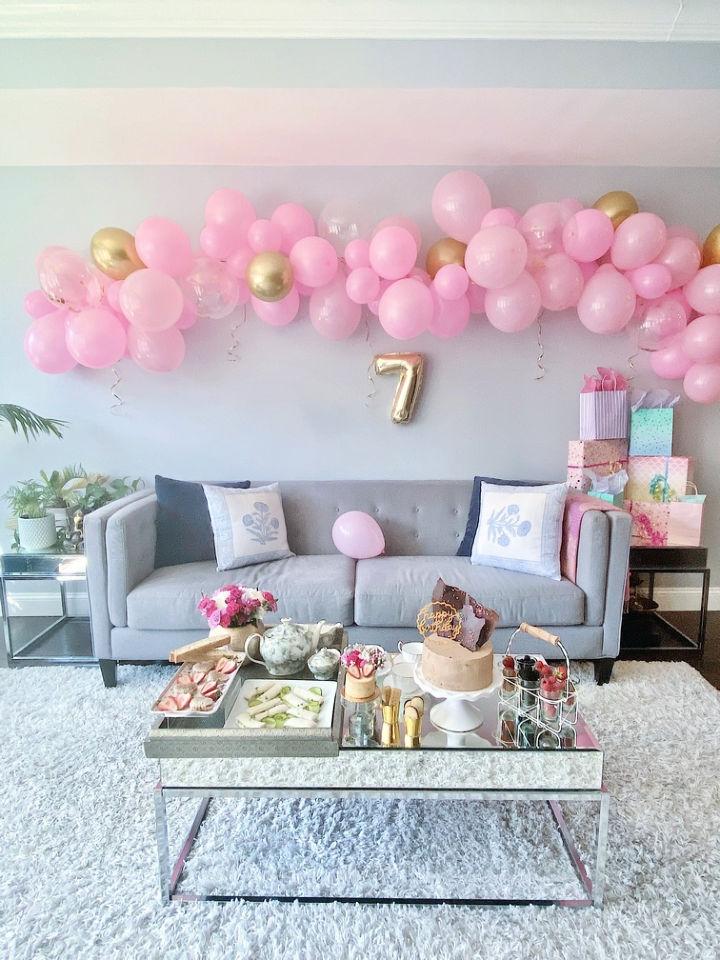 No need to hire an event manager who will charge you hefty pricing for mere a balloon arch. Build one at home and use it every time you throw a party. This one is very simple and works for both small and large balloons. You will need balloons, fishing wire, metallic gift ribbon, and tape. lovelaughmi
23. Make Your Own Balloon Arch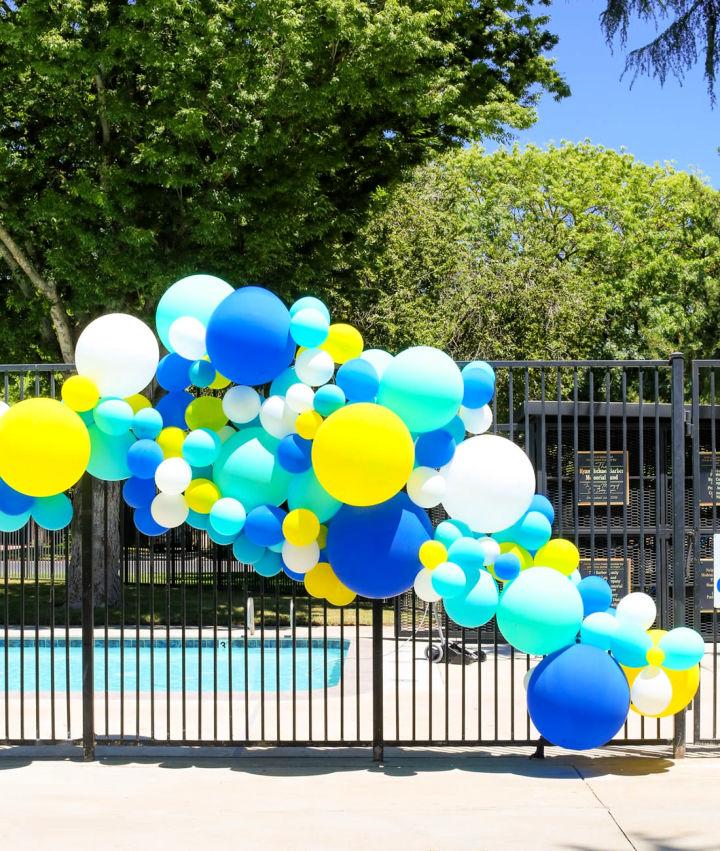 You can make a balloon arch easily at home through this tutorial. This arch will work for balloons of size 16", 11" and 9". Other than balloons, you will need a glue gun, glue sticks, cotton twine, permanent glue dots, and a hand balloon pump or an air compressor to inflate the balloons. lovelyindeed
24. How to Assemble a Balloon Arch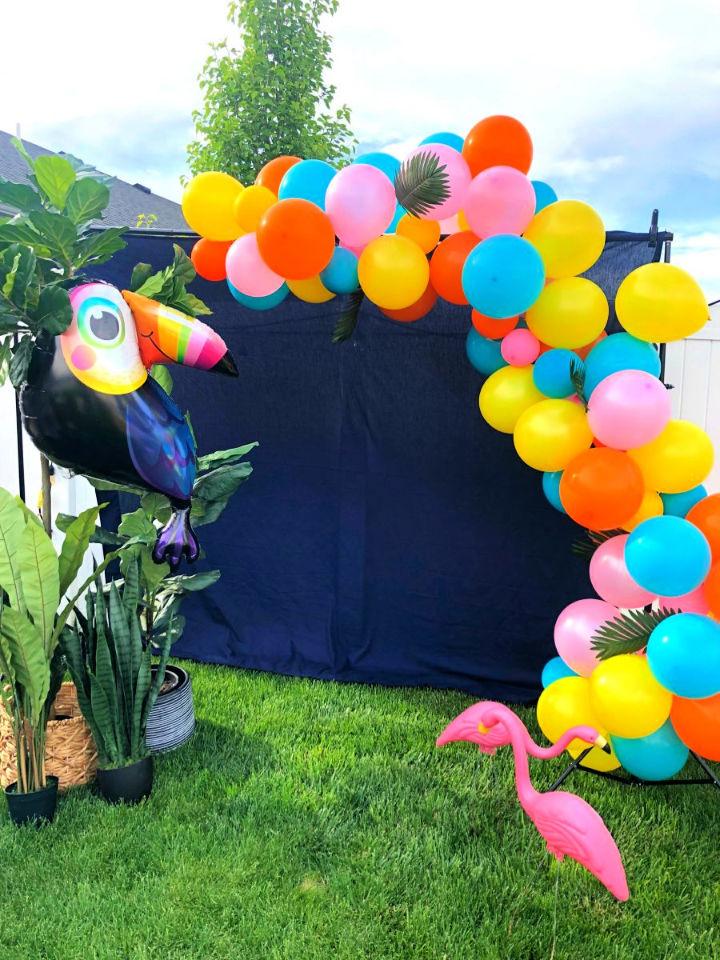 Balloons bring life to an event. Whether it is a birthday party, an anniversary dinner, or a wedding, it is incomplete without balloons. Keep in mind, wandering balloons with no specific arrangement cease the essence of the party. Watch this tutorial to get know-how about how to arrange the balloons in an arch. agirlandaglue
25. Eye Catching DIY Floral Balloon Arch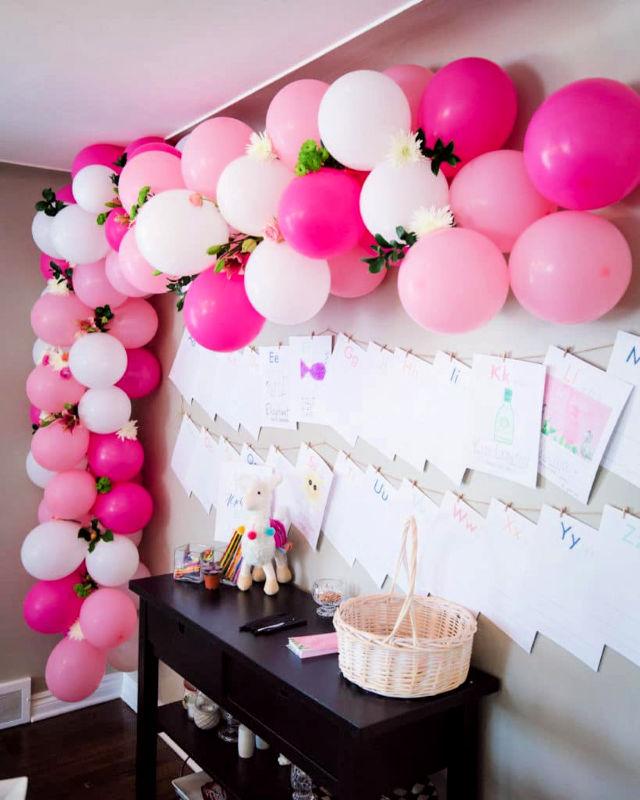 Add a floral arrangement in a balloon arch and Voila! You will be a master of creativity and aesthetics. To carry out this activity, you will need assorted latex balloons, a clear balloon tape strips, decorating clips, string, and assorted flowers. isntthatchar
Important Questions and Answers:
How far in advance can you make a balloon garland?
For most pleasing outcomes, make the balloon arch or garland a day or 2 days before the party. I typically make mine diy balloon arch the day before I plan on using it. If you plan on making it outside, wait to put it out until the day of the party.
How to make balloon arch without stand?
Making your own balloon arch is super easy now, no frame needed. Make a balloon arch with a curling ribbon or string! This balloon decoration idea does not need a stand or helium. Perfect for birthdays and for any occasion.
How long does it take to make a balloon arch?
It will take around 30 – 45 mins to make the balloon arch or garland if using a balloon pump, as it will surely make the process faster. Most of the time will be spent inflating the balloons and the rest adding them to the garland.
Conclusion: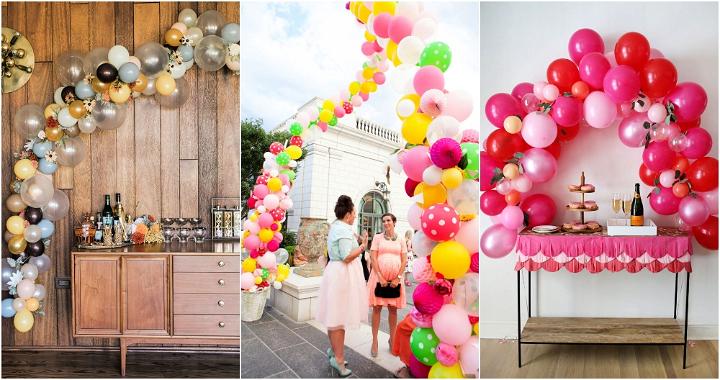 Are you ready to try out these DIY balloon arch ideas? They are super cool, and each color and theme has its own vibe. There are a few steps to follow to make this a success. First of all, you need to choose a color scheme. Now, this can be multicolored, ombre, or even just a solid color. You can choose this based on your favorite color or your friend's favorite color. Secondly, you will need to gather the supplies – which are very easy to find! You can get them at almost any stationery shop and may even have some of them already at home!