A pole saw is an essential tool for any woodworker. It allows you to easily reach branches that are high up in the tree and makes trimming them much easier than using a traditional hand saw. In addition, this saw is much safer to use than a hand saw, as it minimizes the risk of getting injured by coming into contact with the blade. In this blog post, we will discuss how to buy and maintain it. We will also provide some tips on how to use it safely and effectively! This tool is essential for proper woodworking and handling it in the right manner, as well as maintaining it is very important.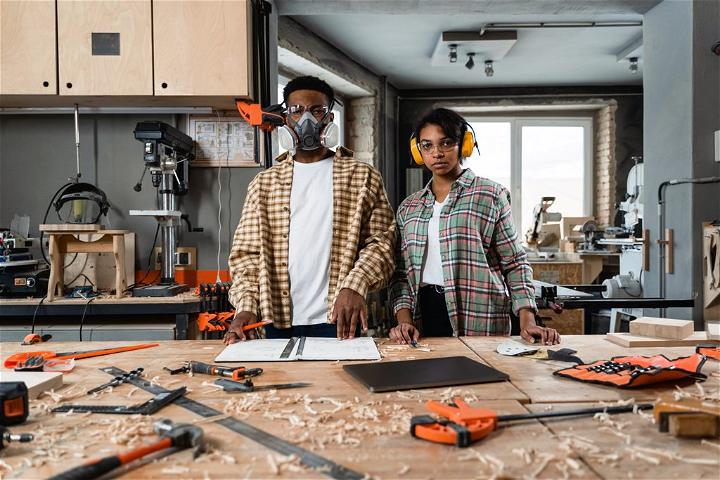 Purchasing a new pole saw
When purchasing, it is important to consider the length of the pole. The longer the pole, the higher up you will be able to reach. However, you also need to be able to control the saw, so make sure that you are comfortable with the length of the pole before making your purchase. Moreover, it is also important to consider the size of the tool. They come in a variety of sizes, so you will want to choose the best pole saw for the type of work you plan on doing. If you plan on doing a lot of heavy-duty work, then you will need a larger saw. However, if you only plan on using this tool for light trimming, then a smaller saw will suffice.
What to look for when purchasing a new saw?
When purchasing a new saw, it is important to consider the size of the motor and the length of the blade. The motor size is the biggest determiner of how powerful the saw is. The length of the blade will determine how long the saw can cut. In addition, it is also important to consider the weight. A heavier saw will be more difficult to maneuver, but it will also be more durable.
The type of saw – There are two main types: electric and gas-powered. Electric saws are less powerful but easier to maintain. Gas-powered saws are more powerful but require more maintenance.
The length of the pole – They come in different lengths, so you should choose one that is appropriate for the tasks you will be performing.
The price – The saws can range in price from $100 to $500. You should choose a saw that is within your budget.
Once you have purchased a new saw, you will need to maintain it on a regular basis. Further in this article, we are going to talk about what you should do to maintain your new saw.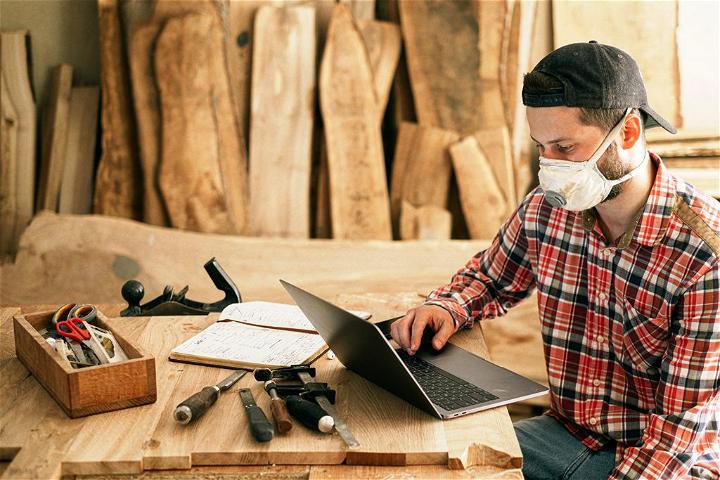 What type should you take into consideration?
They are available in both electric and gasoline versions. Electric saws are powered by a cord, while gasoline-powered saws are powered by a motor. Electric saws are typically less expensive than gasoline-powered saws, but they are limited in the length of the extension cord that can be used. Gasoline-powered ones are more expensive than electric ones, but they do not have any limitations on the length of the extension cord. Finally, there is the third type of this saw: The manual pole saw. Manual saws are the lightest and most portable, but require the most effort to use.
What to consider when maintaining a this saw
Maintaining your saw is important for a few reasons. First, if the blade isn't sharp, it won't cut effectively. Second, if the saw isn't properly lubricated, the moving parts may wear down more quickly. This can make using a pole saw a lot harder and much less safe. Finally, if the saw isn't properly cleaned, it could rust or otherwise become damaged.
Blade sharpness
When it comes to maintaining your saw, it is important to keep the blade sharp. A dull blade will make cutting through branches much more difficult and can even be dangerous. You can use a file or a stone to sharpen the blade on your saw. In addition, you should also oil the blade regularly to prevent rusting.
The cleanliness of the blade
Ensuring you have a regularly clean blade is another one of the maintenance processes you will have to go through. This will help to prevent the build-up of sap and debris, which can eventually lead to the blade becoming dull. You can use a soft cloth or brush to clean the blade. In addition, you should also oil the blade regularly to prevent rusting.
Lubricating your saw regularly is a must
To lubricate the moving parts on your saw, you'll need a lubricant designed for use on tools. Again, you can find this at most hardware stores. Apply the lubricant according to the manufacturer's instructions. Lubricating helps the tool's mechanical aspect and well-being, helping "the wheels turn" and ensuring that nothing gets rusty, or breaks down due to outside factors.
Remember to stay safe while operating with the tool
Finally, when using your pole saw, it is important to be aware of your surroundings and take precautions accordingly. Make sure that there are no people or animals near you when you are using the saw. In addition, always be aware of where the blade is pointing and make sure not to cut yourself. Use caution when cutting near power lines and always ensure that the area you are working in is clear of debris or any other obstacle.
Following these tips will help you to buy and maintain a waw safely and effectively. Remember, they are a great tool for any woodworker and can make your work much easier and safer. Once you've selected the right saw for your needs, it's important to learn how to use and maintain it properly. Be sure to read the manufacturer's instructions carefully before using your saw. And always follow safe operating procedures, such as wearing proper safety gear and keeping the saw well-maintained.