You will surely find the art of crocheting at the peak in fashion when going through this DIY Crochet Flip Flops Tutorials that is quite easy for a crocheter. The project involves refashioning the flip flops with the new crocheted straps that will come soft over your feet skin. You have to use your crocheting skills to crochet the best-looking yarn straps, just replace the plastic straps of flip flops with them and create a more gorgeous looking version of DIY flip flops. These DIY sandals with flip flop soles will make a sweet handmade gift and you will love having it in your summer closet.
The DIY flip flops project demands two skills, one is the magic circle and the other is the crochet granny triangle. Start with a magic ring crochet a granny triangle that can be added with extra yarn strands come through each corner to pass through the flip flop holes. Give knots to each strand coming out from the holes and glue it also to secure in the hole.
However, you can crochet a flower or circle motif too to add as new straps to your flip flop soles. This yarn version of DIY flip flops can be taken as a new modern edition of yarn barefoot DIY sandals too.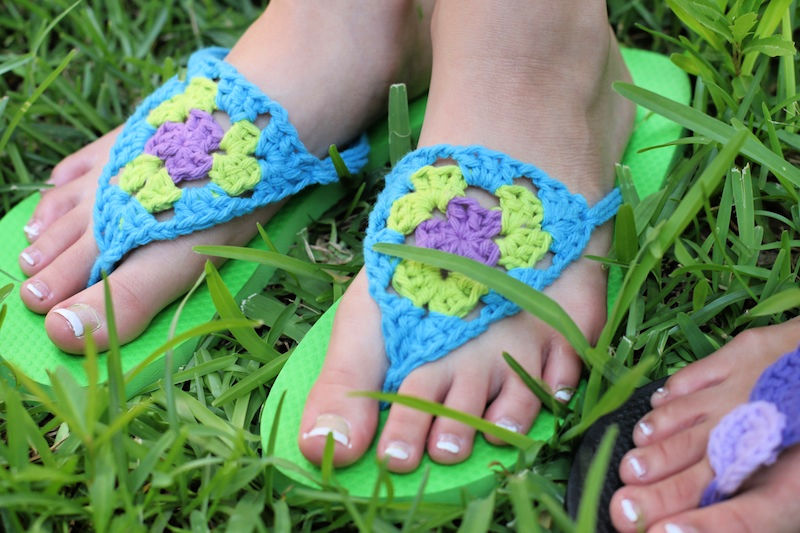 The crochet flip flops turned out cute and beautiful and everyone will just wear them all day long!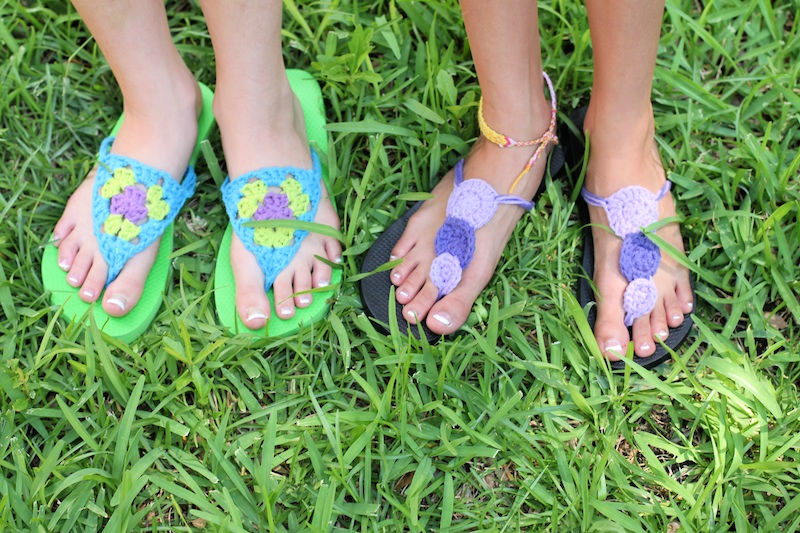 A big thanks to granny triangle for this handsome makeover of the DIY flip flops, an amazing crochet hack to boost your fashion!
Materials You Need For DIY Flip Flops:
Worsted Weight Cotton Yarn
I Hook (5.5mm)
3 Pairs of Old Navy Cheapies for $8
Start making these DIY flip flops by making a magic circle ring! The basic skill required to whip up these flip flops!
2 dc in the magic circle and Ch 3 will be your 1st dc here, a visual guide is missing for the ch 2 (sorry for that)
Get 3 groups of dc that you can join to the top of the 1st chain, just do it by repeating this twice (dc, dc, dc, ch2)
(2 groups)
Make you have not made a mistake, just match your piece if this (3 groups)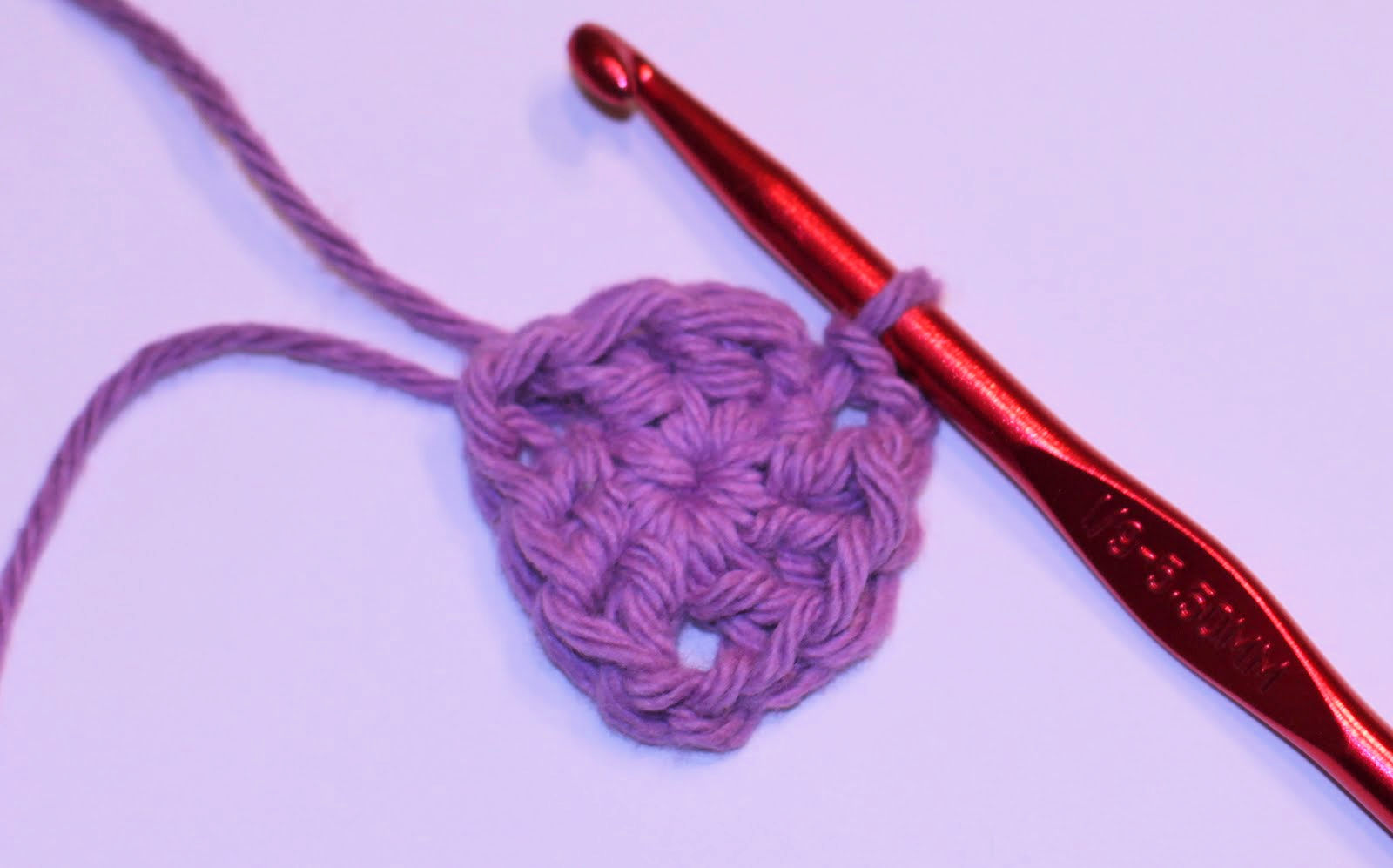 By reaching this piece, you will have the option to change your color, do it if you want.
Start Green Color:
Ch 3, 2 dc in the chain space before the last chain space of previous round, ch 2,
Complete the next chain space by making 3d, ch 2, 3 dc, ch 2
( I miss Picture for the ch 2…… again!)
Before you head over to the final chain space, make sure you have 1 group of 3dc! Here, you are going to make 3 dc, ch 2, next, make it a part of starting chain…Now you should have 6 groups of 3 dc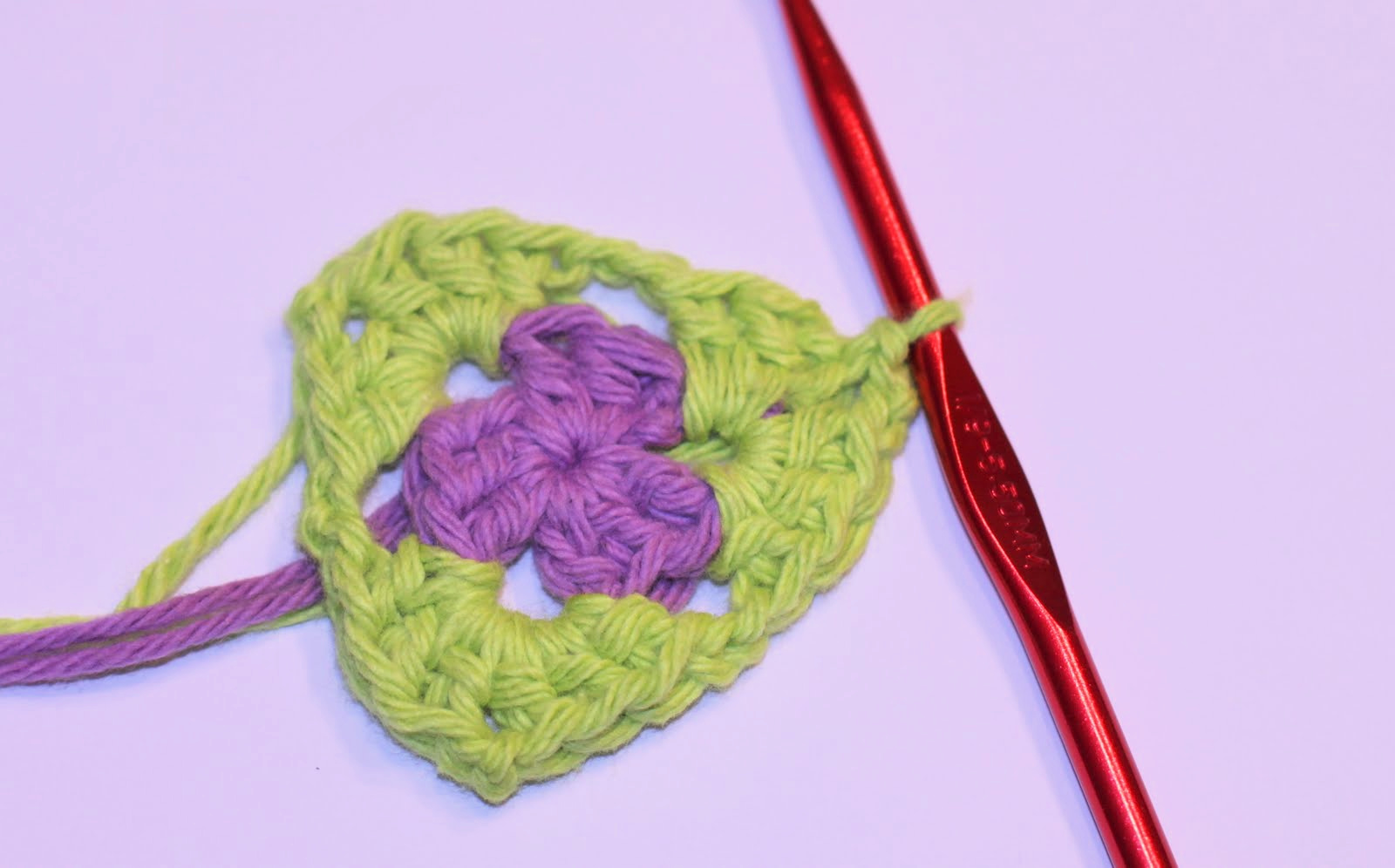 (Now you have again the opportunity to change the color)
Ch 3, 2dc in the chain space behind/under your chain, ch 2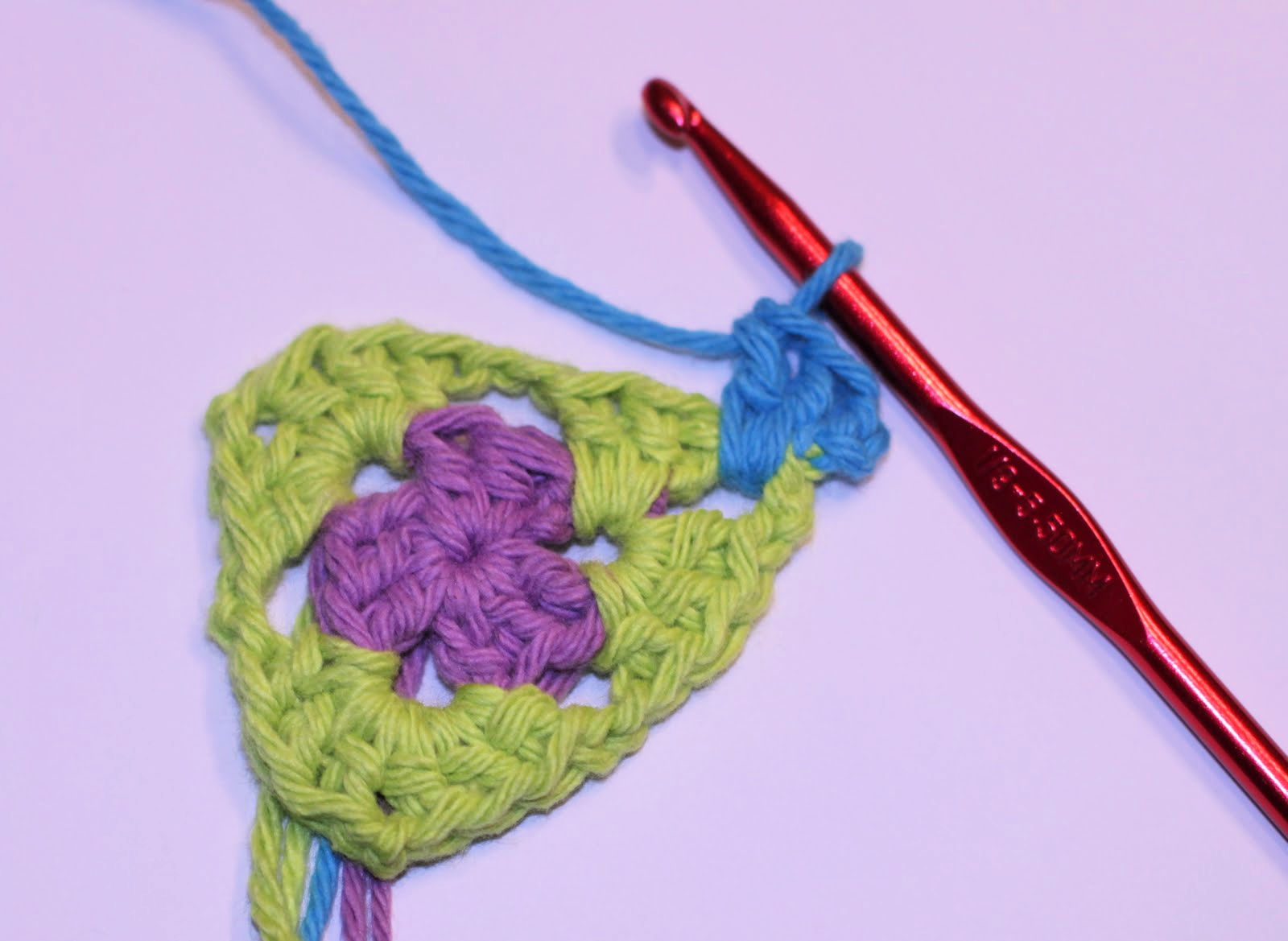 In the next space 3dc, ch 2, this space must be the center of one of the sides of your triangle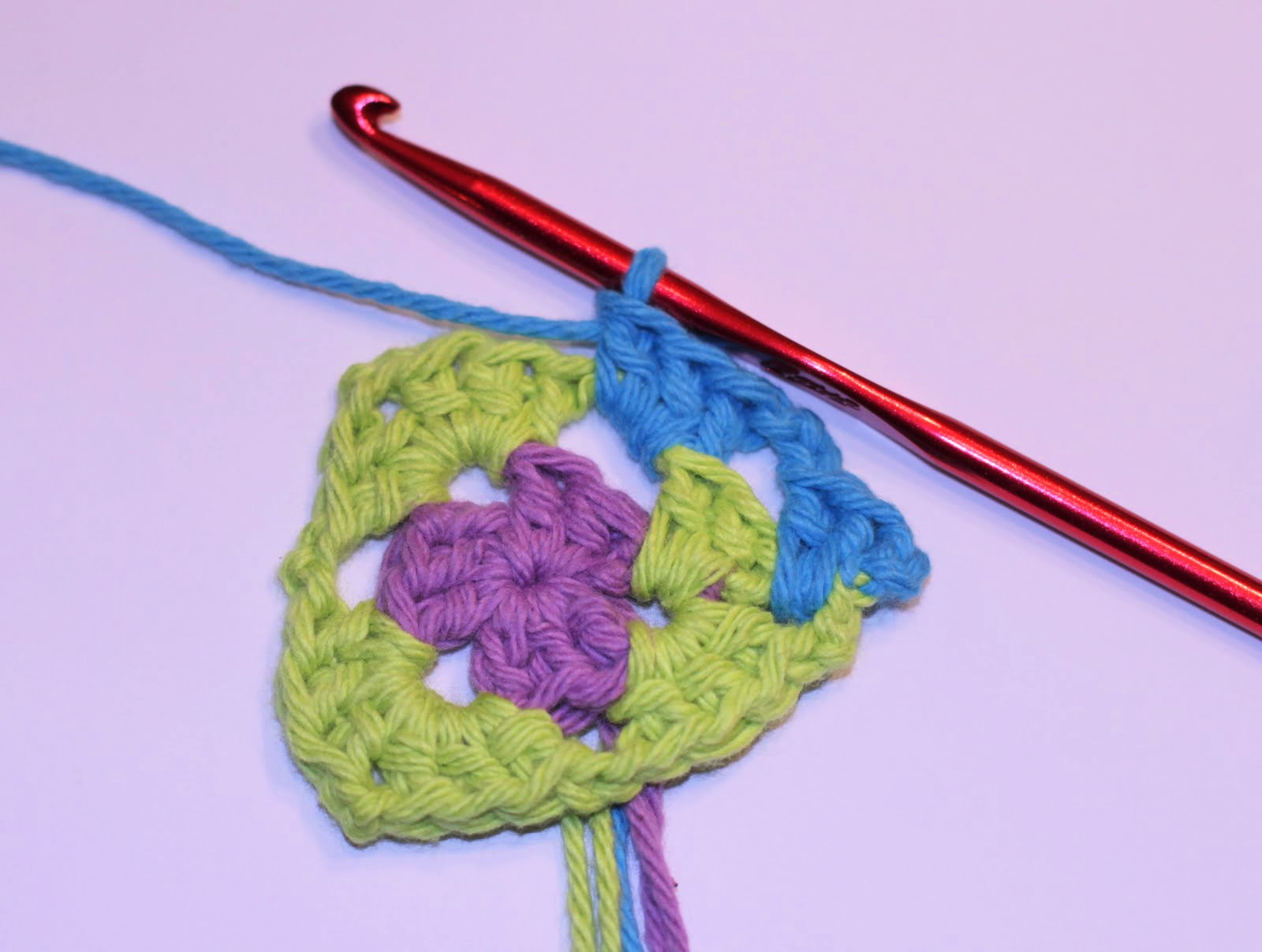 For corner of your triangle—3dc, ch 2, 3 dc, in next chain space
Now you have to add the spaces for center of sides of the triangle and for the corner of your triangle!
This space is the center of one of the sides of your triangle —– 3dc, ch 2, in the next chain space
For the corner of your triangle, add this space —- 3dc, ch 2, 3dc, ch 2 in the next space
Again, the space that is the center of one of the sides of triangle —– 3dc, ch 2, in the next chain space
Now you are about to complete, make sure your space has very first group of dc, next, make 3 more, ch 2 and attach to beginning chain.
Now secure the stitches so they will not unravel, fasten off and weave in tails.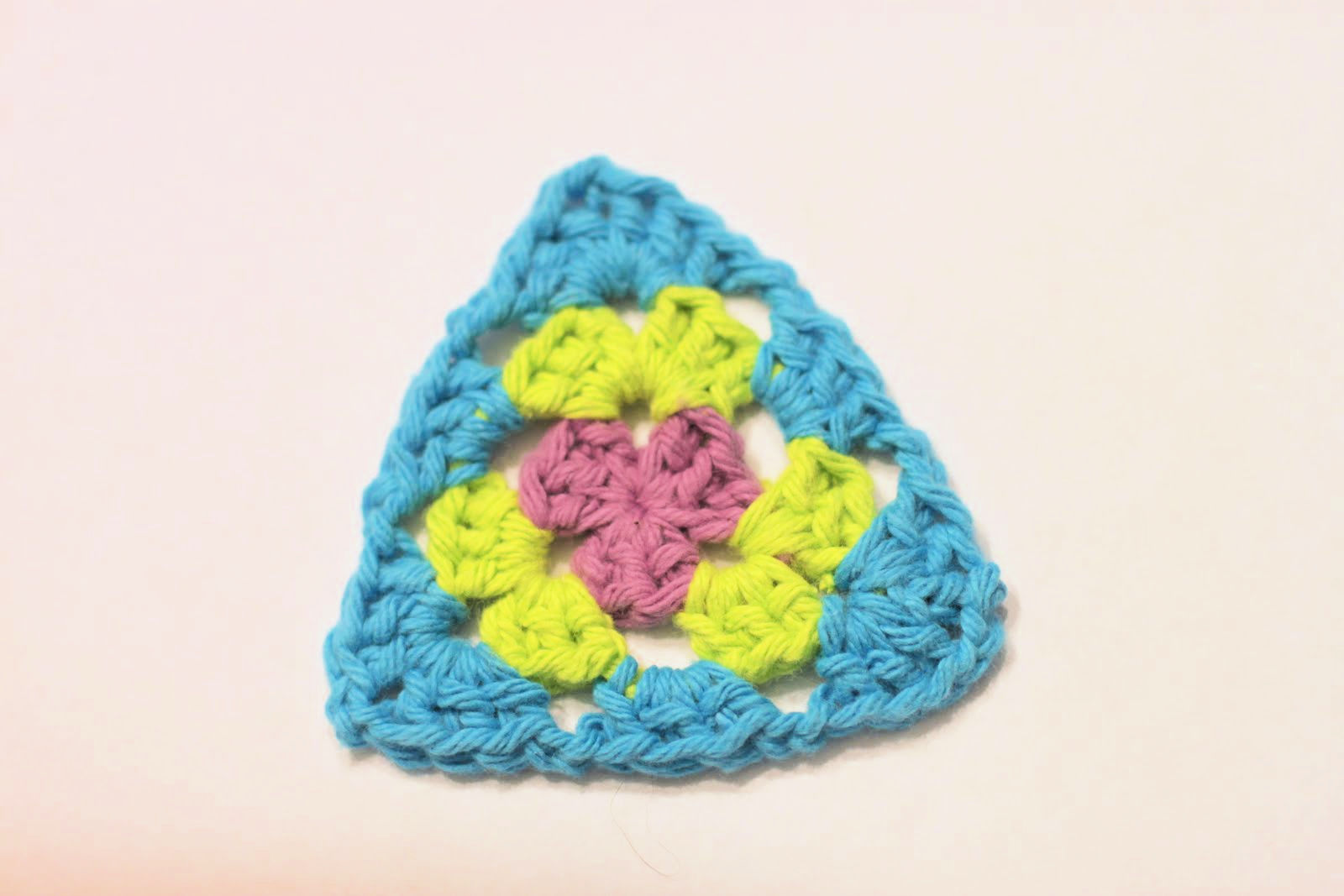 Finally, you have completed the motif, it looks amazing in 3 colors of yarn!
Start Making Crochet Flip Flops:
This motif is going to make the straps of for the flip flop soles, so just pull through some strands of yarn through each corner of your triangle motif! Twist them or braid or finish in any other way you like! But, they are just great, straight and loose in this case!
Remove your plastic straps and use them as a size gauge! Next, pull your yarn strands through the flip flop holes and knot! Before you tighten the knot, make sure you have got the best fit! Repeat the same process for all 3 straps to finished your crochet flip flops!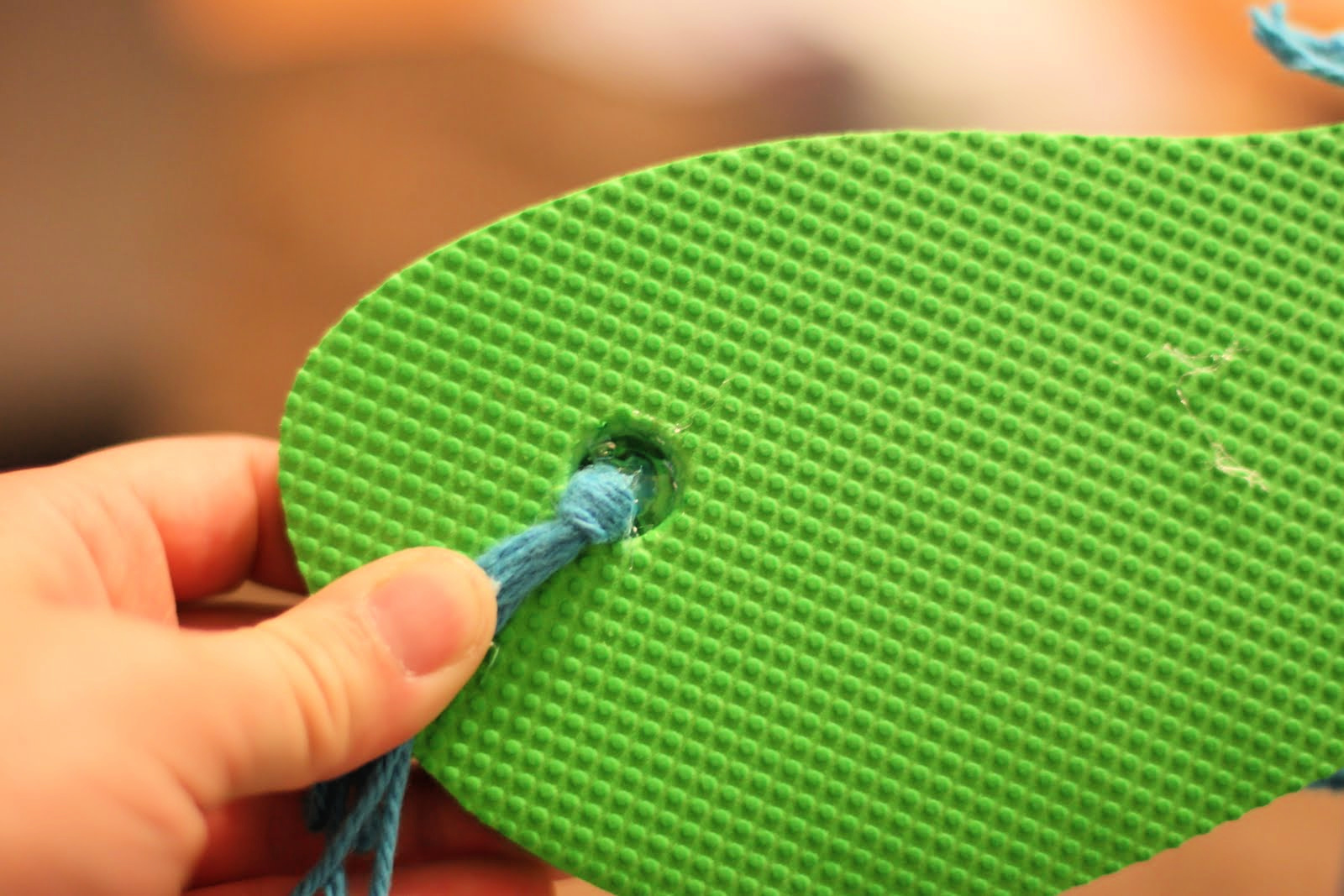 Add some glue in the hole where the knot will stay, let it dry well in space! Make the hole plain and smooth with the bottom by stuffing extra yarn or just close the whole using more yarn!
Take a look at the final appeal of knots secured in the holes…..
Instead of flower and triangular motifs, you can also crochet circles that can be arranged together in lots of different ways to make cool flip flop straps!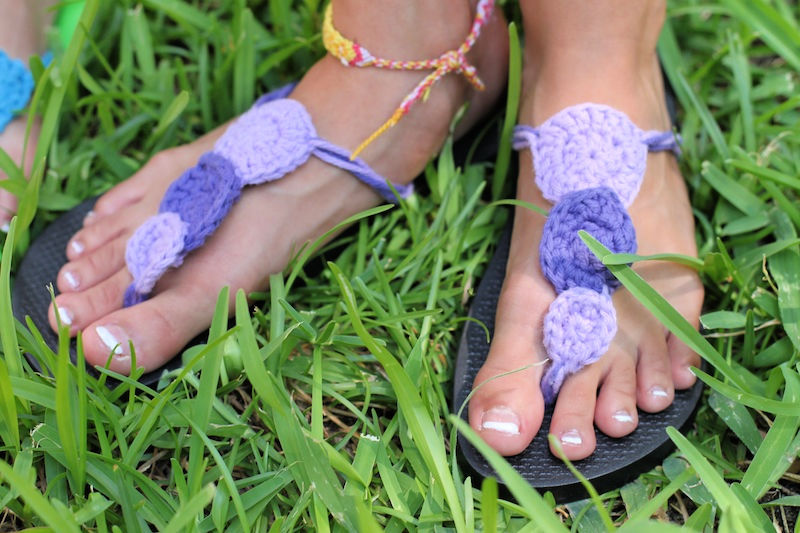 Look at this another pair of crochet slippers with flip flop soles, it comes with circular straps and will make a cute handmade crochet gift too!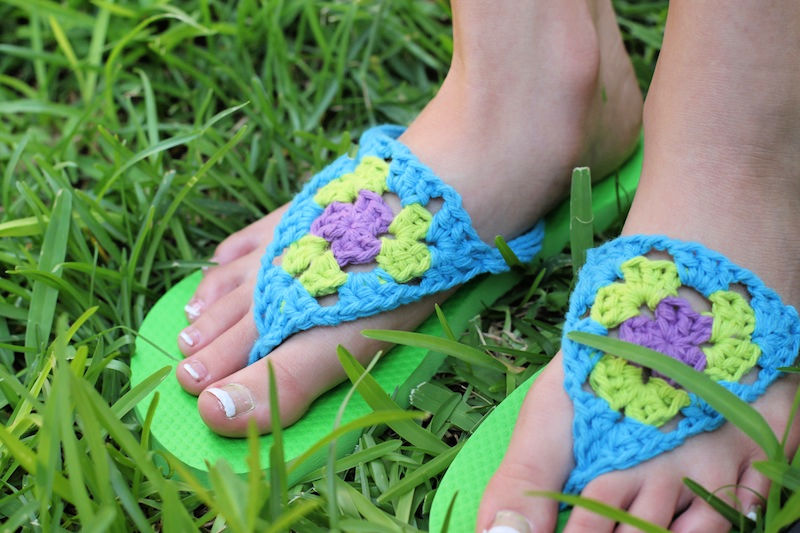 Do please your kids and little girls by whipping up these quick DIY flip flops for them! Time to rock your footwear fashion with these homemade DIY sandals using free crochet patterns!