Owning a garden and regular maintenance of your garden like watering the plant may increase your electricity bills. So, if you are scared of higher water and electricity bills, then go with these 15 DIY rain barrel ideas that will help you to store the free rainwater. The rainwater is just a great type of water for great plant growth, and these homemade rain barrels will help manage a good stock of rainwater easily. These DIY rain barrel ideas include using the bigger plastic drums, mostly like the food-grade 55-gallon or more, that you can connect the downspouts using custom fittings, adapters. Finally, you can install hose bib or faucet to the bottom side of your barrel to get the rainwater.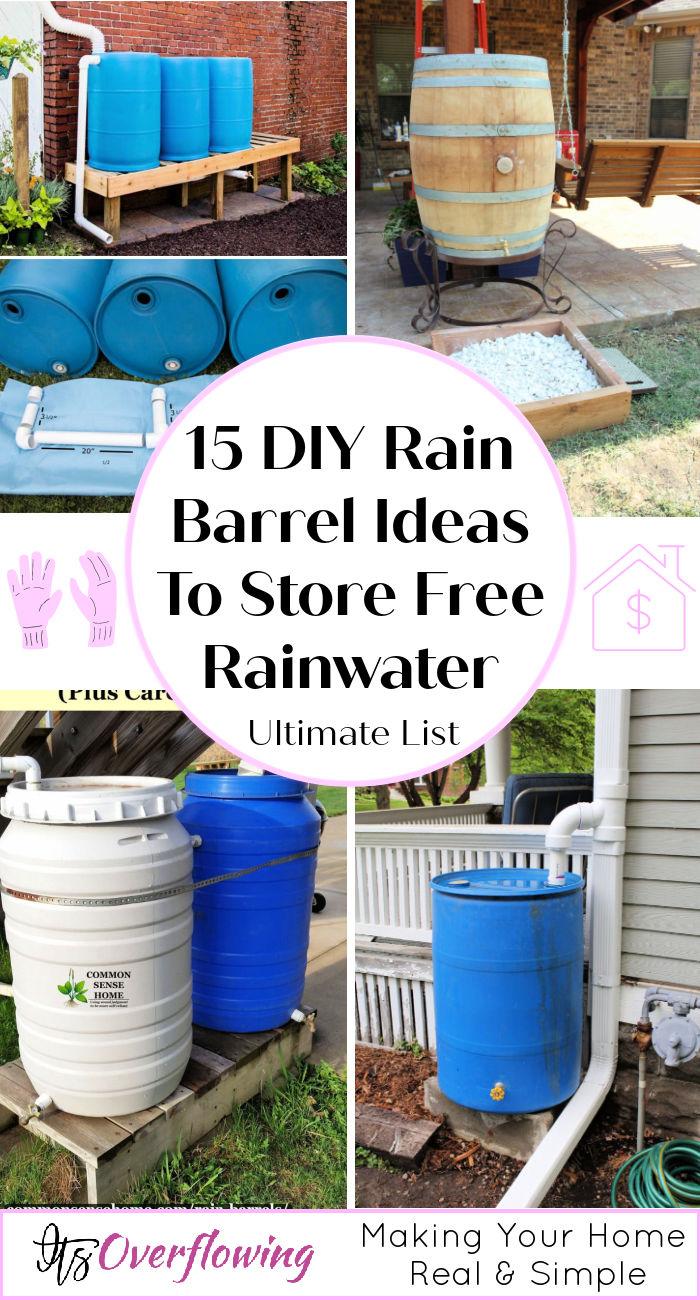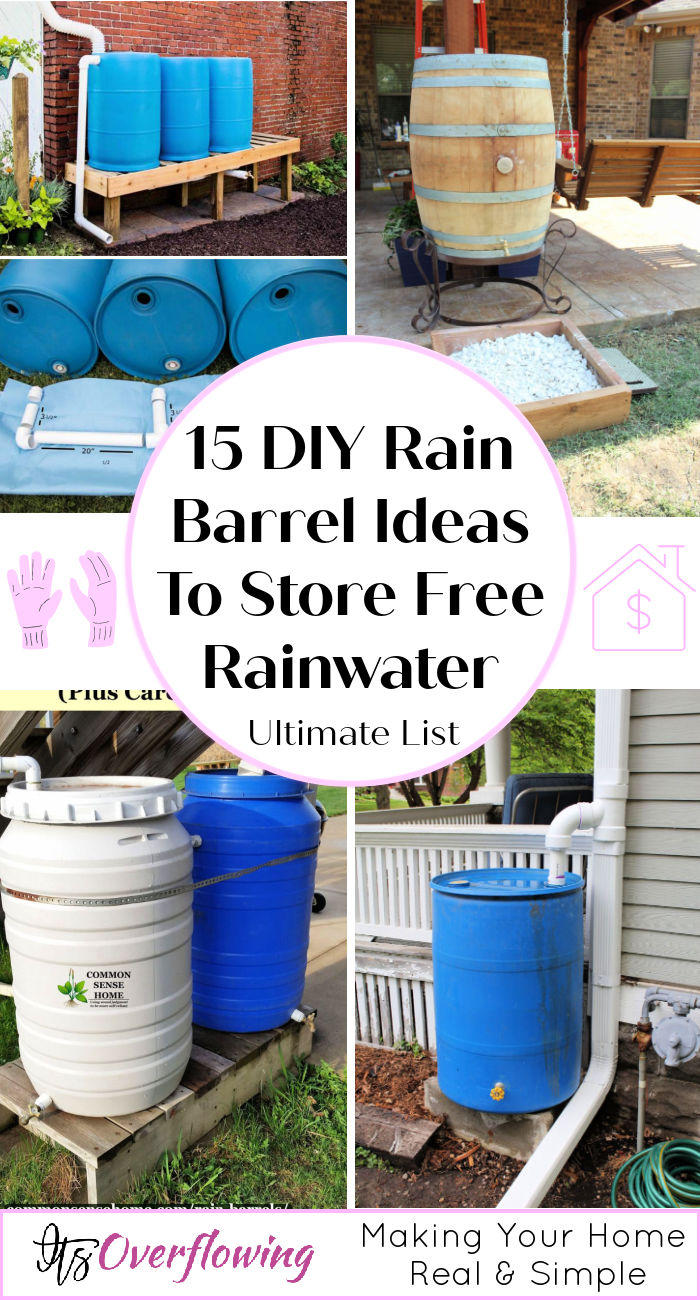 For making a rainwater barrel, just browse this collection of 15 free DIY rain barrel ideas that are quite quick and easy to make and comes with so many designs offering different water storage capacities. Opt for the single barrel water collecting systems or build more appropriate ones using 2, 3, or more plastic drums.
How to make a rain barrel? Raise your decided barrels on the wooden stands on a height, so the water from the faucet will come with pressure. Making a rainwater barrel using plastic drums and barrels or opt for the plastic garbage cans to build instant beautiful rainwater barrels. Finally, also head over to wooden casks to make instant beautiful water barrels, will cost you next to nothing. You must be an expert in PVC and plumbing pipe fittings to do all these 15 best rain barrel ideas with great ease. Don't forget to add the fiberglass window screens, will let the neat and clean water go inside the barrel.
1. DIY Rain Barrel for Rainwater Collection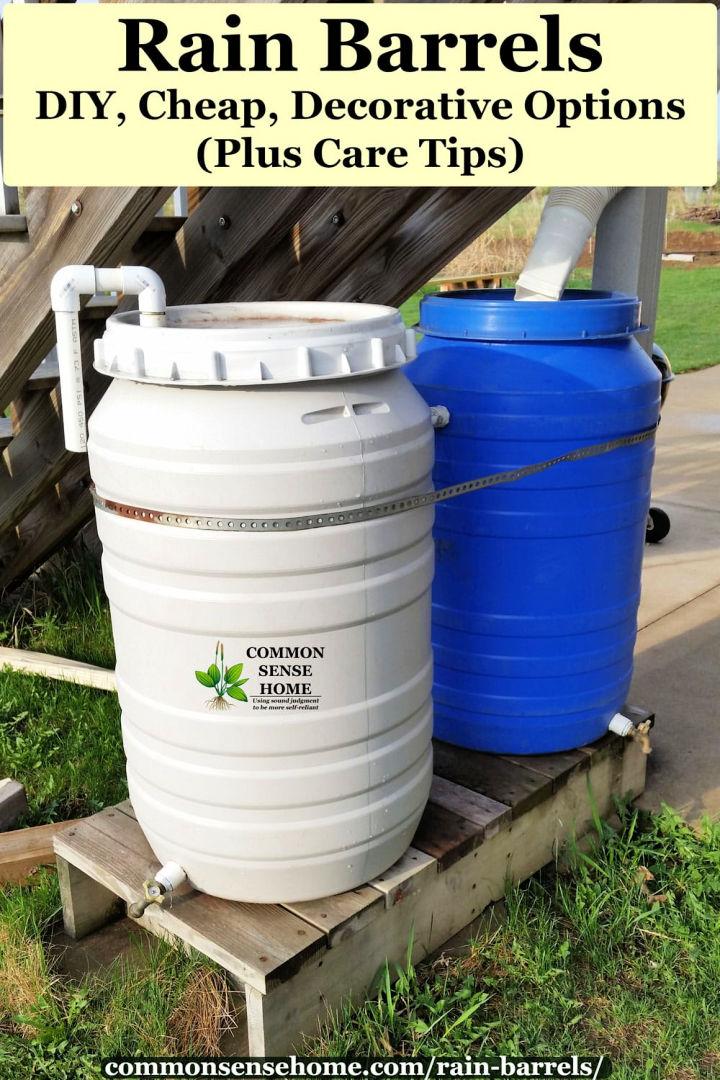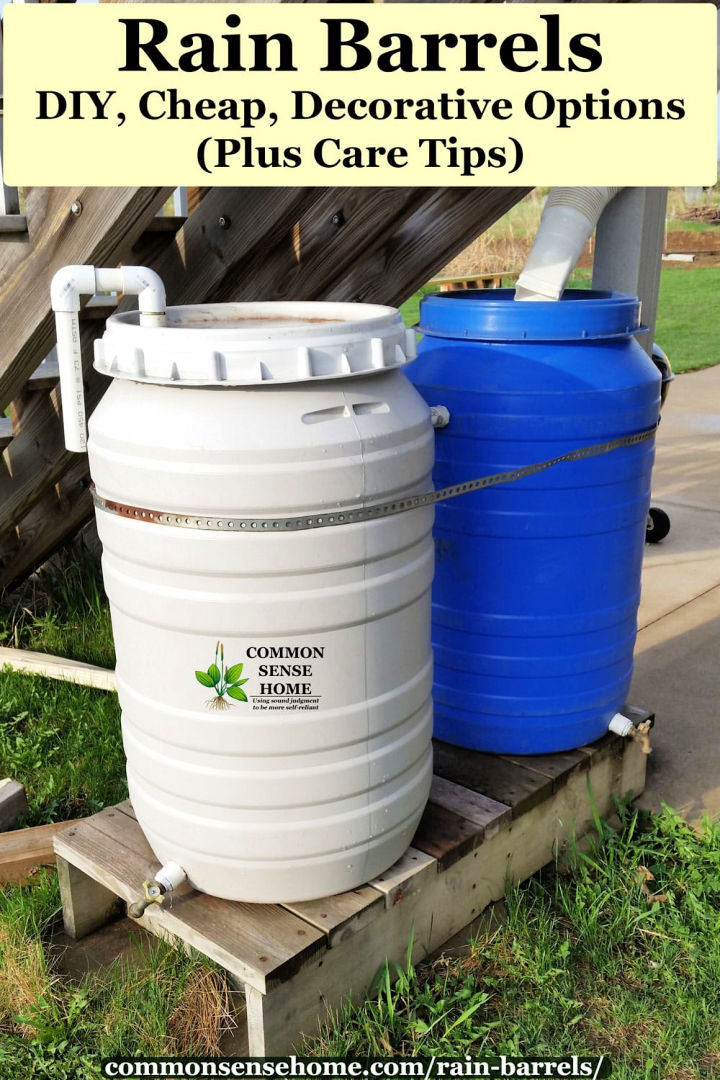 Willing to store the rainwater? It is very healthy for plant growth and can be used in a number of different ways for non-drinking purposes. So, build this rain barrel using a 55-gallon food-grade barrel, brass faucet with fittings, fiberglass window screen, and PVC pipe for overflow. Details here commonsense
2. How to Make A Rain Barrel System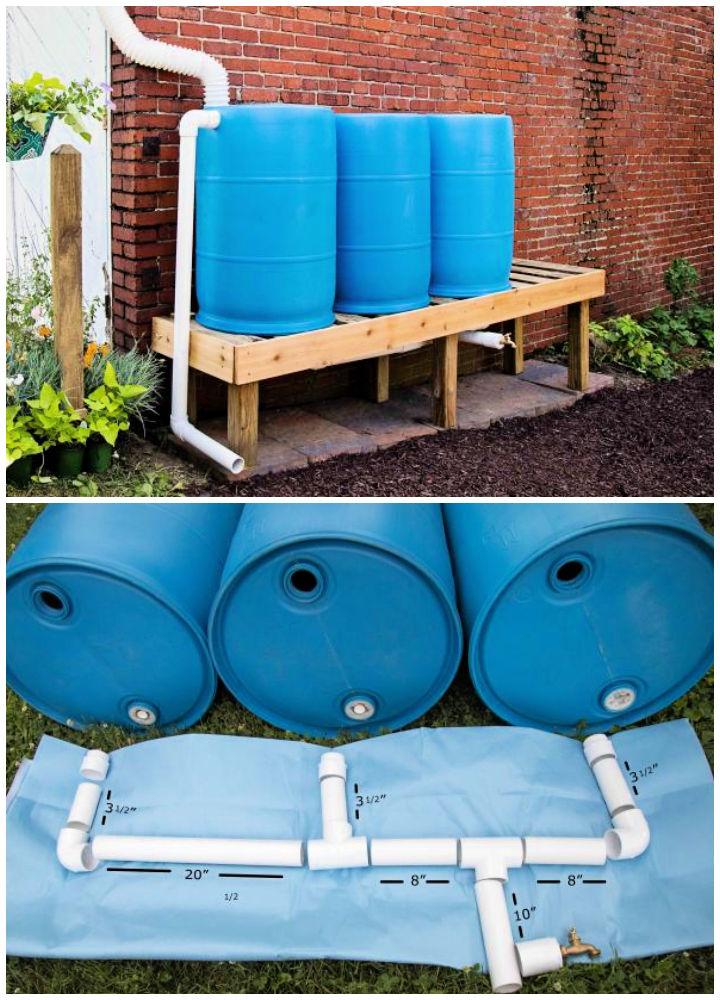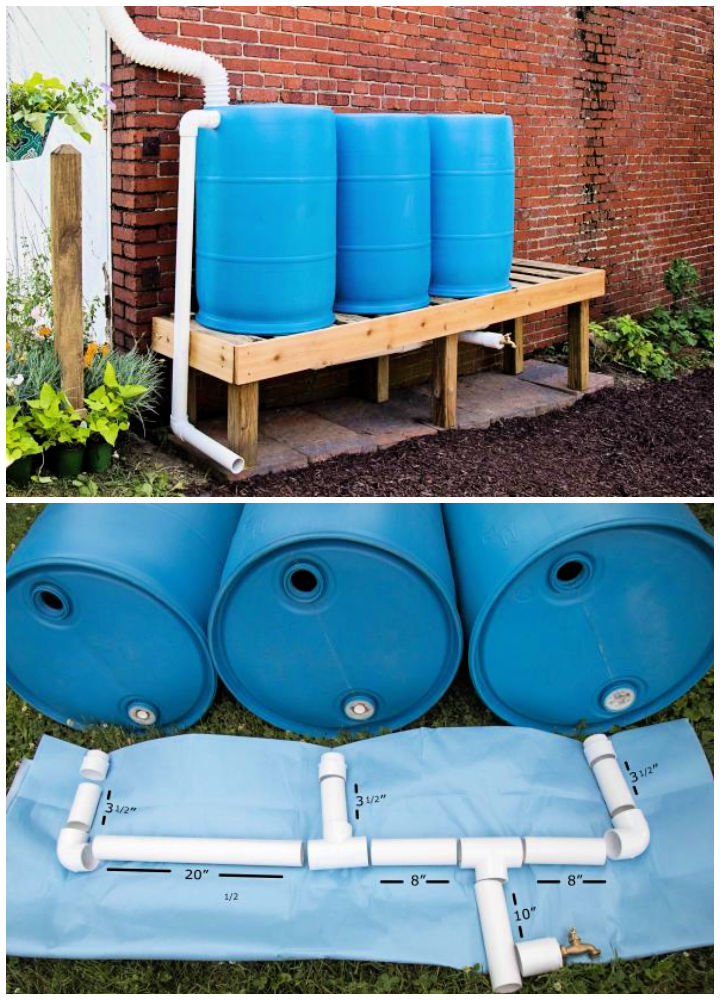 This DIY rain barrel system will rock to collect the large supplies of rainwater runoff. Just grab the 3 55-gallon food-grade plastic drum and put them together raised on a wooden stand. Next, install the plumbing pipes with fittings, hose bib, and custom adapters, etc.. Details here hgtv
3. Rain Barrel from a Trash Can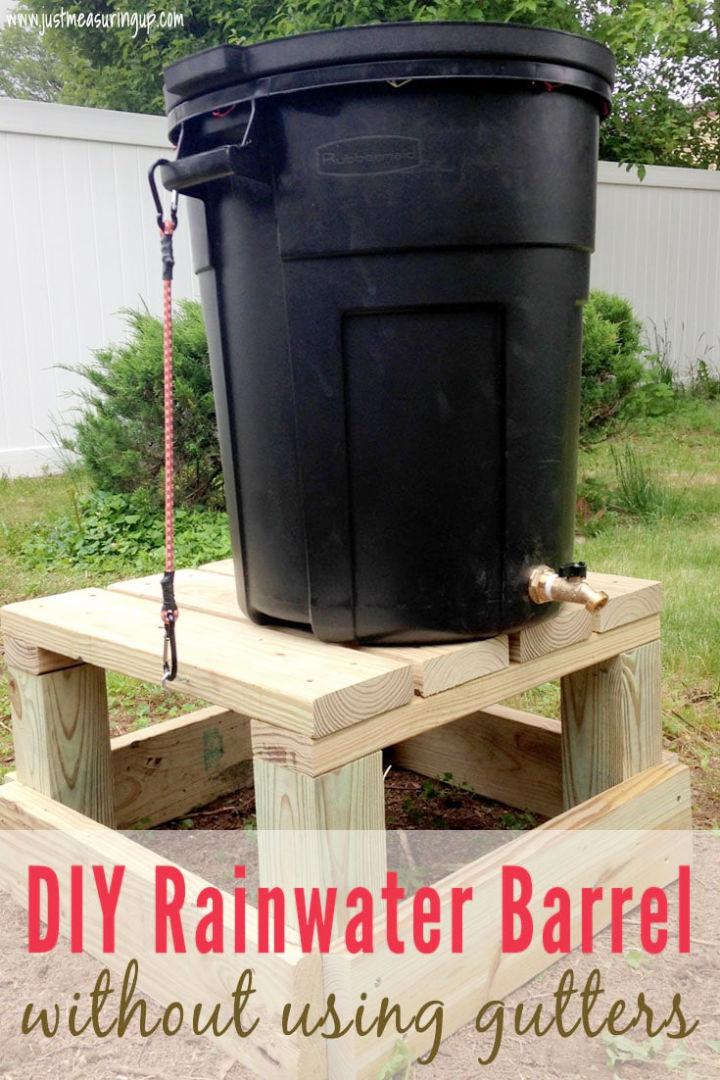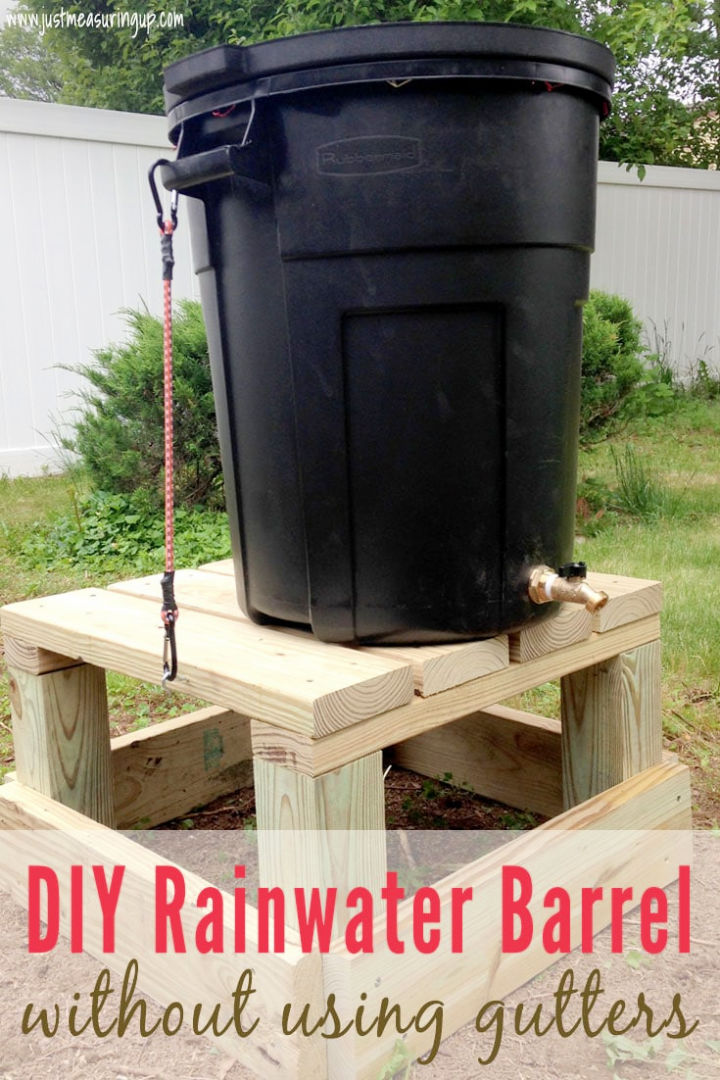 Make a rain barrel using a $13 garbage can having 20-gallon capacity. Just set on a wooden stand, drill a hole in the lid to connect it with the roof pipe, or just simple drill drainage holes to collect the rainwater. Attach the screen and drill an overflow hole. Install the hose bibs and build the wooden stand using 2x4s and 4x4s. justmeasuring
4. DIY Rain Barrel Under $100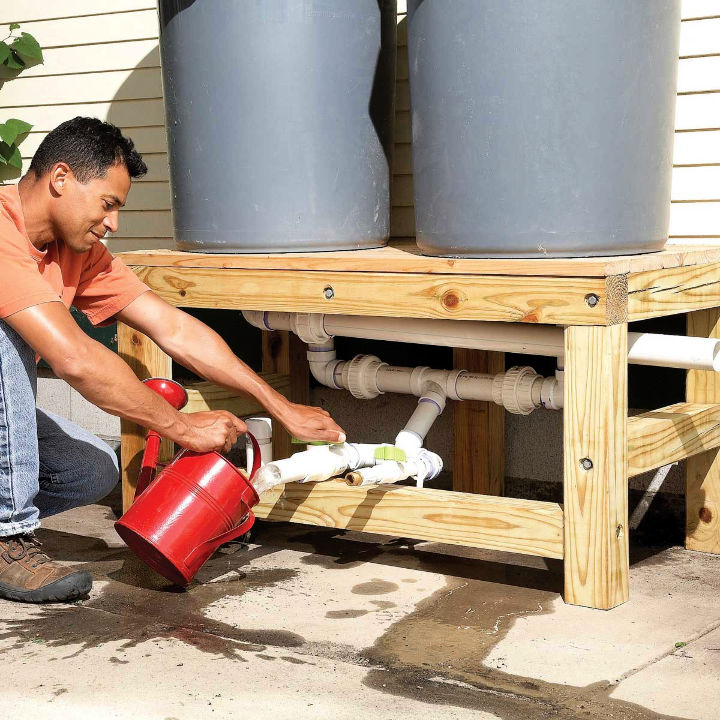 This rain barrel system is durable and will cost you much less. The free provided rain barrel ideas help to make a rain barrel under $100. Grab 55-gallon barrels and adjust them on a raised wooden stand. use custom adapters to add connect the barrels to the roof water pipe. Install the overflow pipe system underside the stand and also install the hose bibs there. familyhandyman
5. Rain Barrel with Planter on Top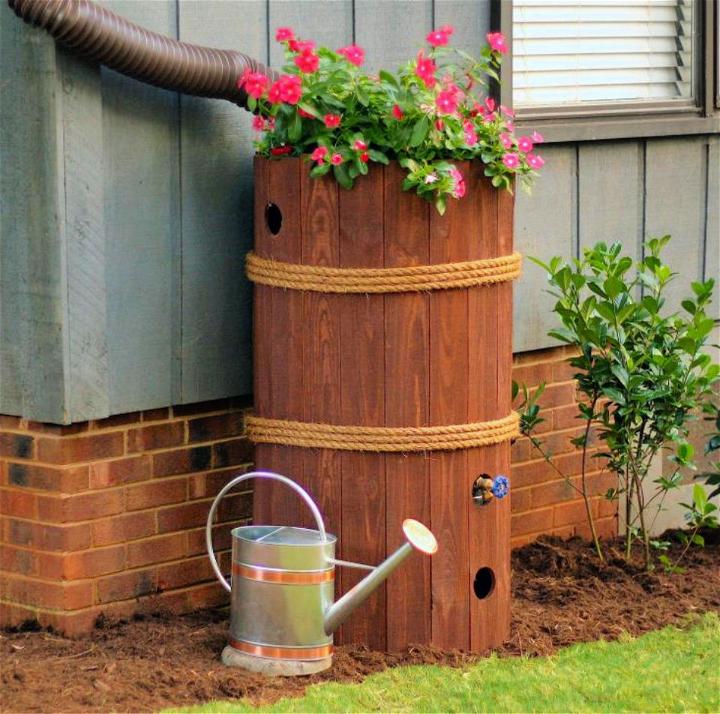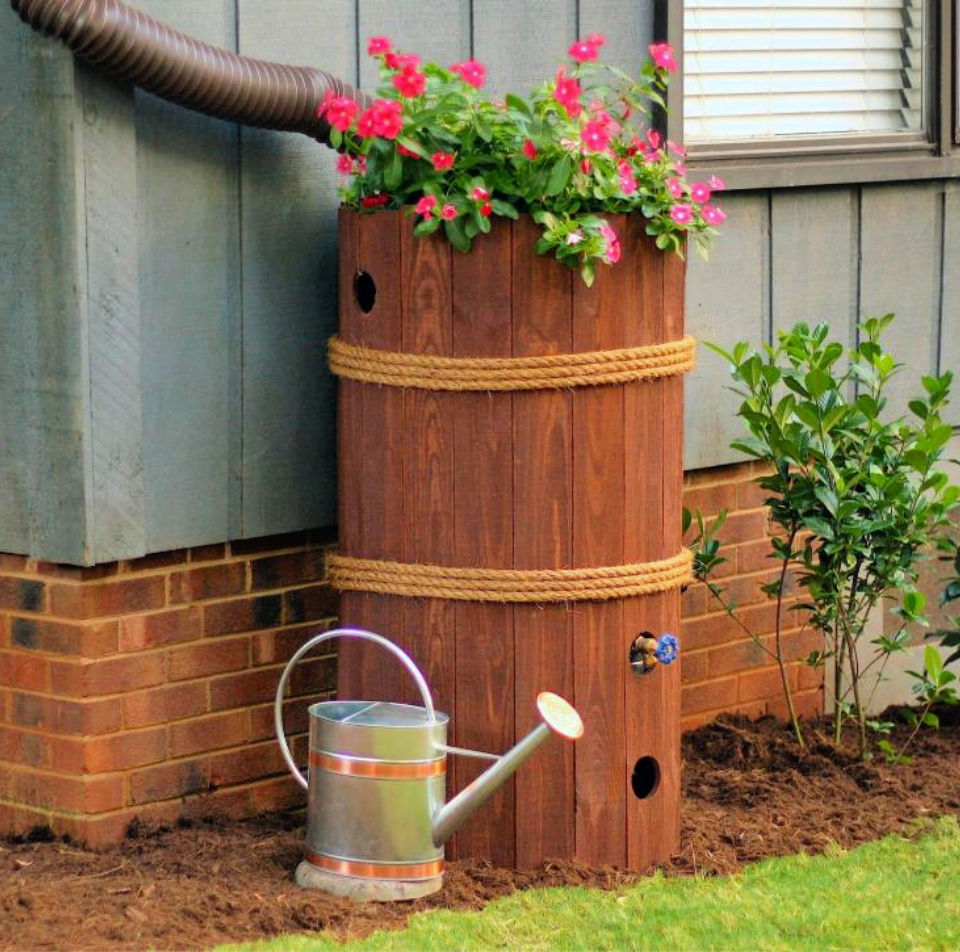 This fancy rain barrel goes much matching the greenery all around due to fence picket wood cover. It gains a rustic look from the wrapped around rope loops. You need a recycled barrel, brass faucet with fittings, iron pipe, adapter, and a drill, etc. to make this rain barrel. It gains uniqueness from the planter on the top feature. Details here hgtv
6. Plastic Container to Rain Barrel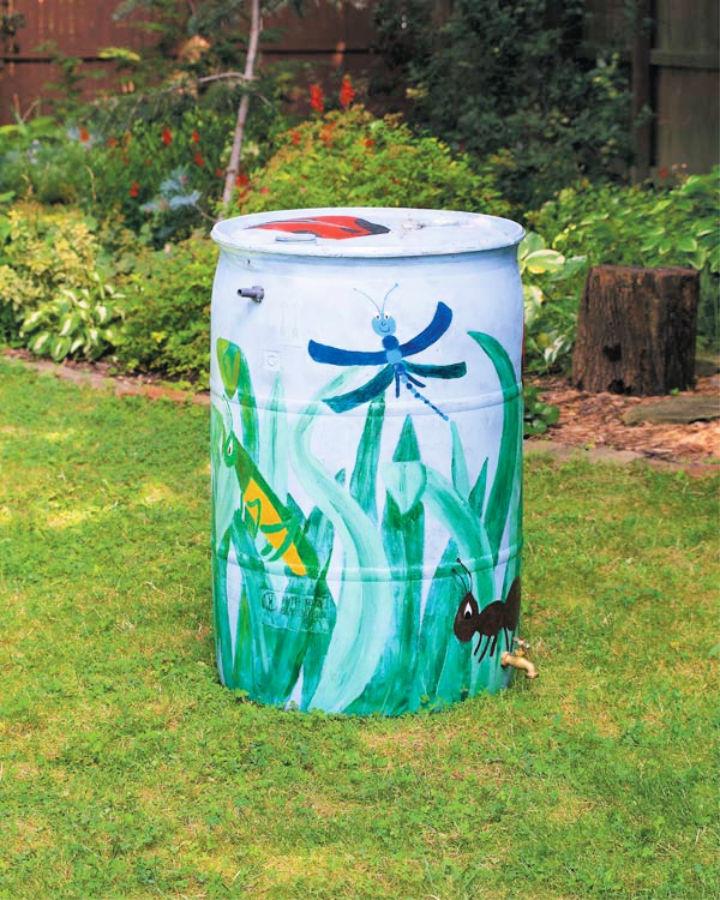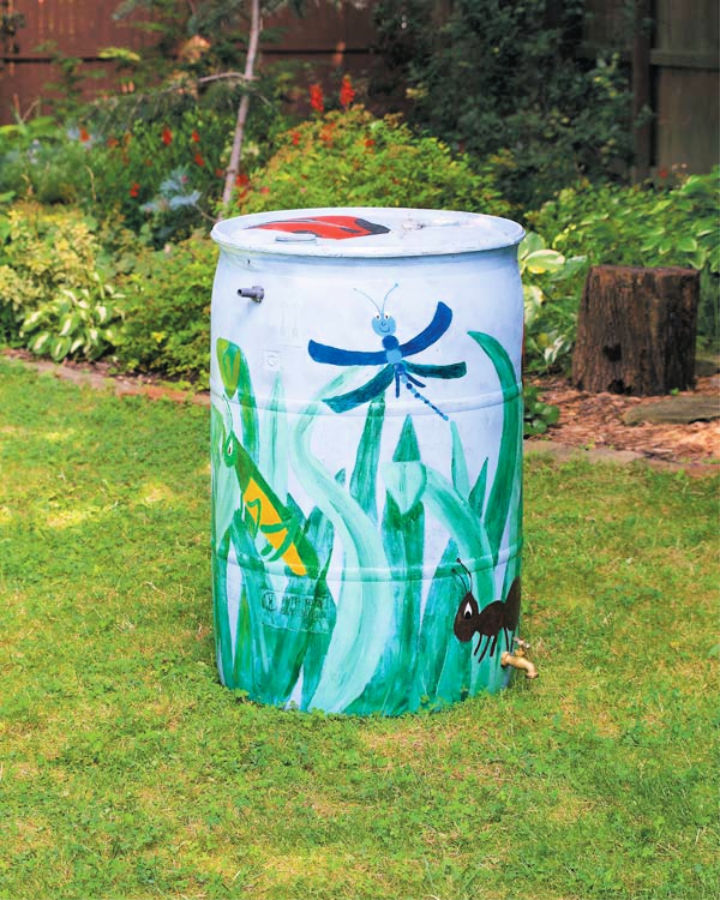 Launch this rain barrel system to collect the rainwater, will surely reduce your water bills. Make this rain barrel using a 55-gallon or 208L food-grade plastic container. Next, you need a male spigot, pipe tap, diverter kit, Teflon tape, hose barb, and a drill to make this rain barrel. empressofdirt
7. Rain Barrel Out of Heavy-duty Trash Can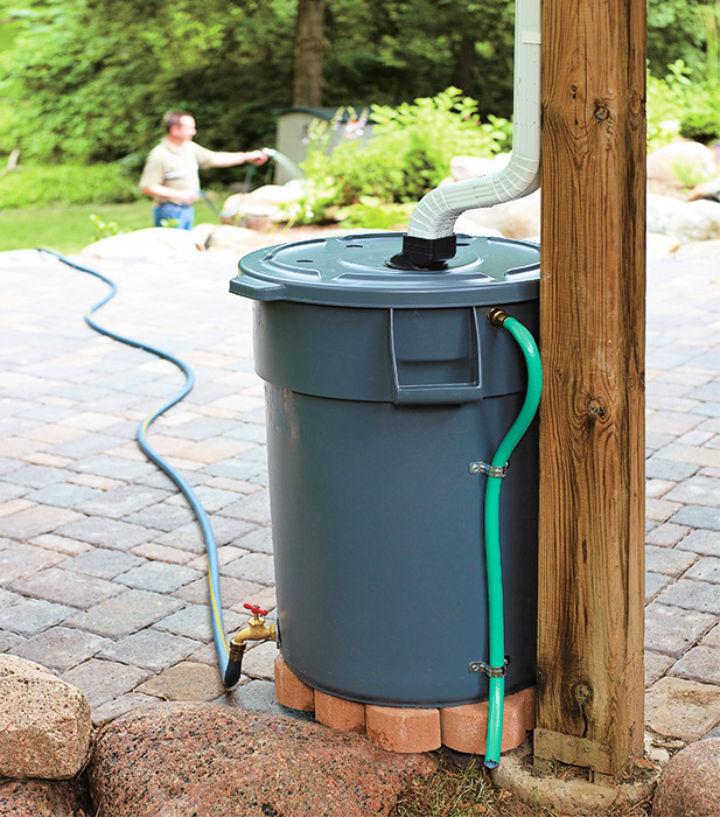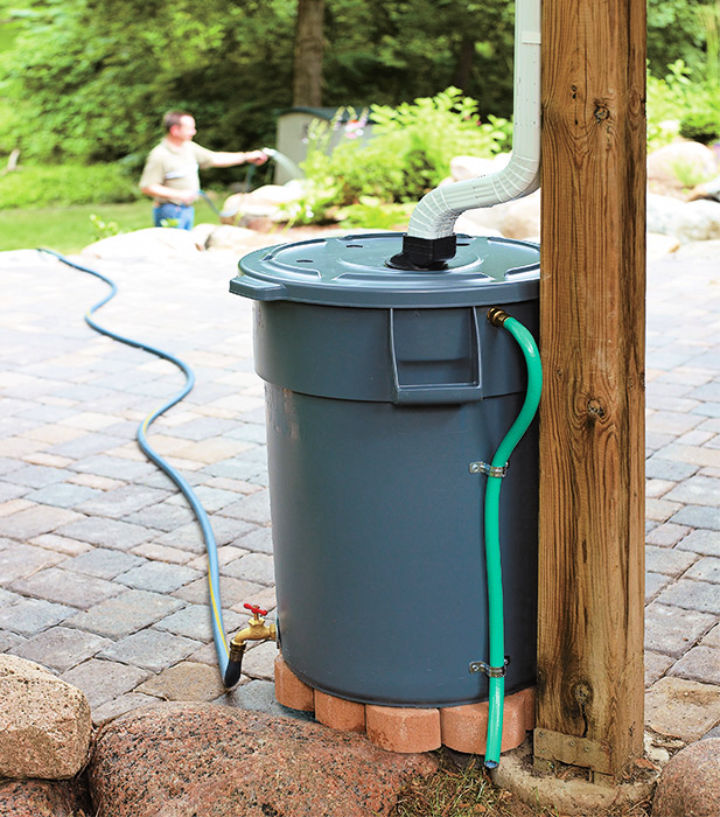 Get here a perfect low-cost hack to build a quick rain barrel. Repurpose the heavy-duty trash cans and build a rainwater reservoir in no time. Raise your commercial trash can on concrete blocks and fit the roof water pipe in the lid, add a fiberglass window screen, and then a hose bib to the bottom side. Don't forget to install an overflow pipe. gardengatema
8. Homemade Rain Barrel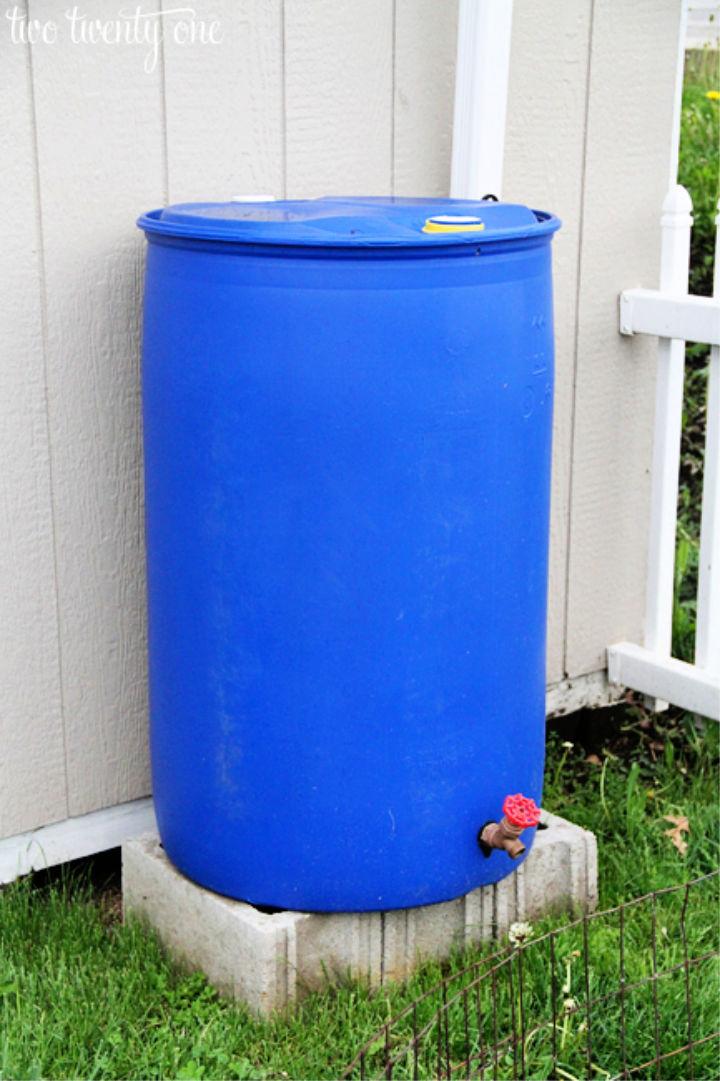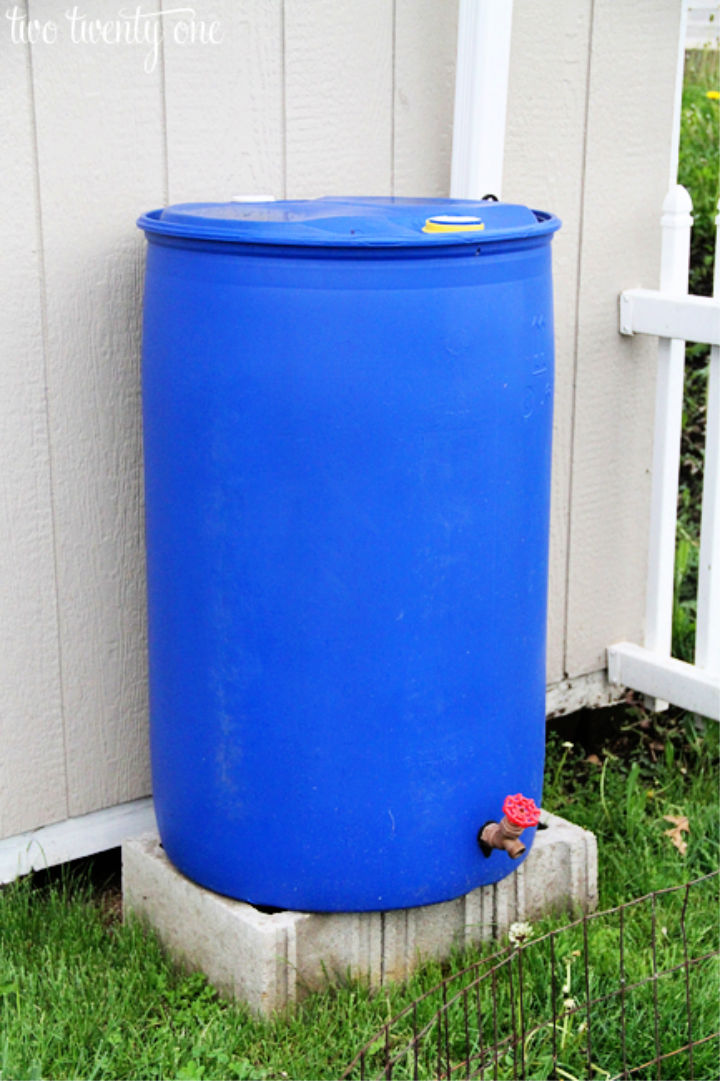 Grab the cheap barrel drums from cheaply from the reuse stores. Next, connect your drums with the downspout and set on a concrete block base. Install the bottom hose bib with custom fittings and get a gorgeous looking rainwater reservoir for your outdoor. Details here twotwentyone
9. DIY Rain Water Barrel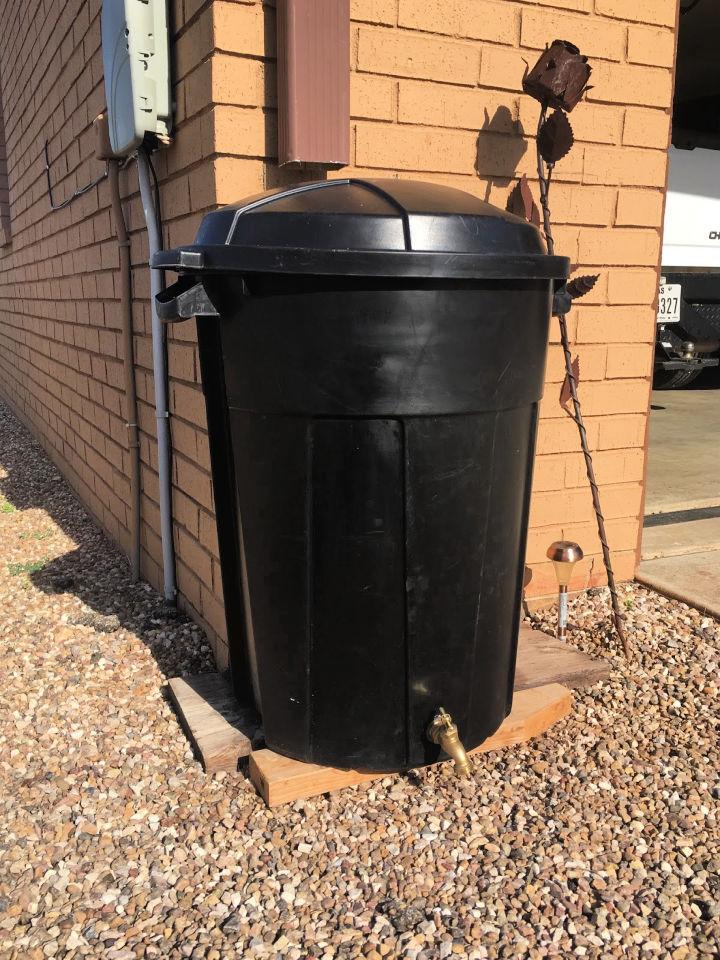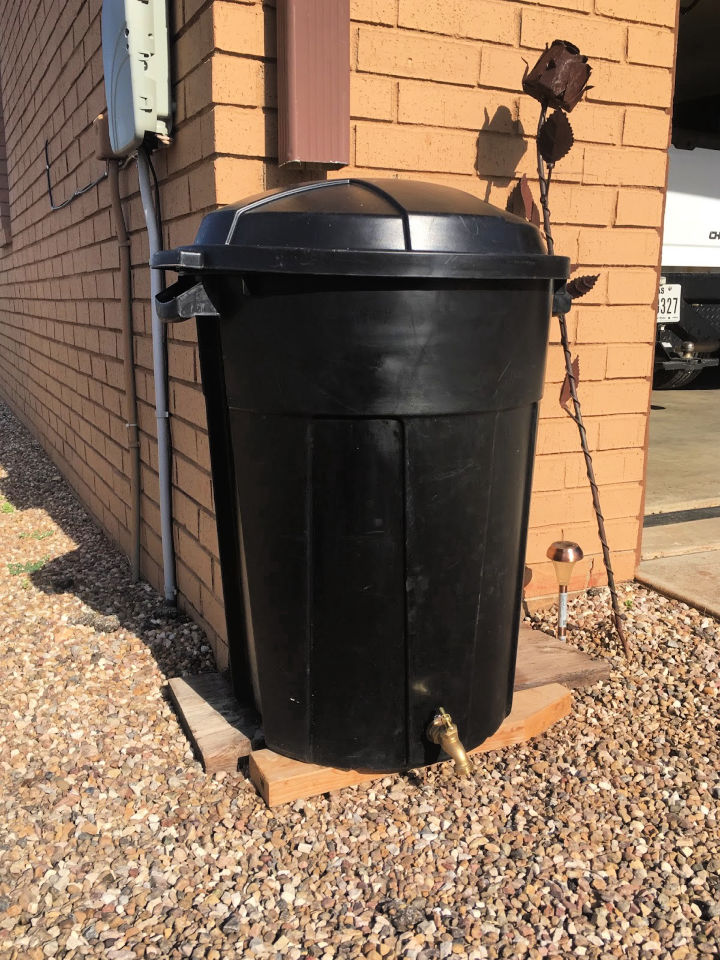 Catch the rolling off rainwater from your roof using this rain barrel system, will cost you much less for sure. You need a durable garbage can, spigot, two metal washers, hose clamp, watertight sealant, and a hand drill to do this fantastic looking rainwater collecting system. Details here medium
10. Homemade Rain Barrel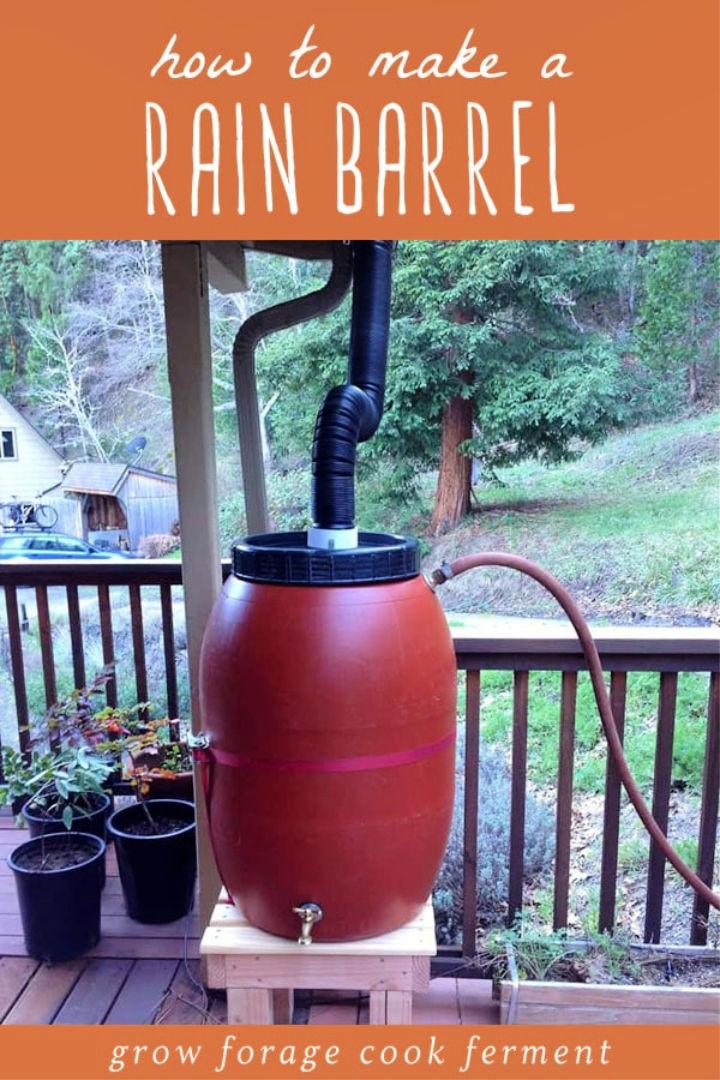 Grab a plastic barrel drum, O rings, PVC reducer, a piece of screen, hose bibs with fittings, and custom adapters to build this homemade rainwater collecting system. Cut out the hole in the lid and add the female PVC adapters to attach your drum to the downspout. One of the most beautiful rain barrel systems. growforagecook
11. Rain Barrel with a Diverter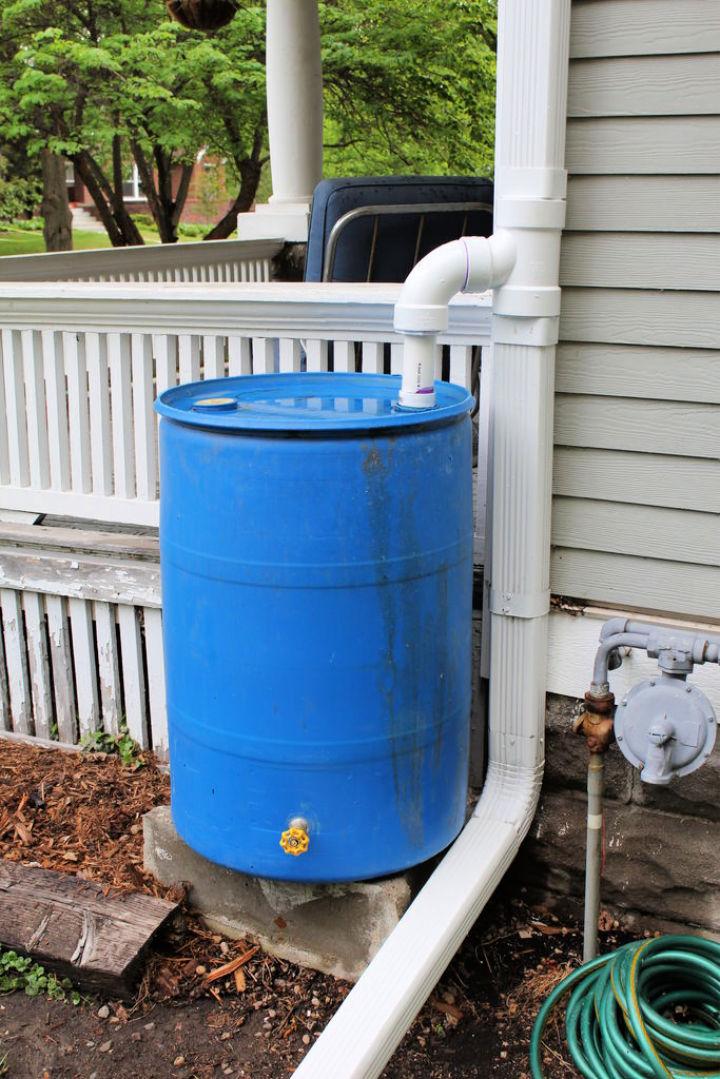 Grab a food-grade chemical barrel, drainage valve, downspout adapter, and aluminum gutter screen to build this quick rainwater reservoir with a diverter. Make it a little off the ground using a concrete block base and install the hose bib to the very bottom side. Finish the DIY rain barrel with PVC primer and Marine Goop sealant. Details here instructables
12. Rain Barrel for Garden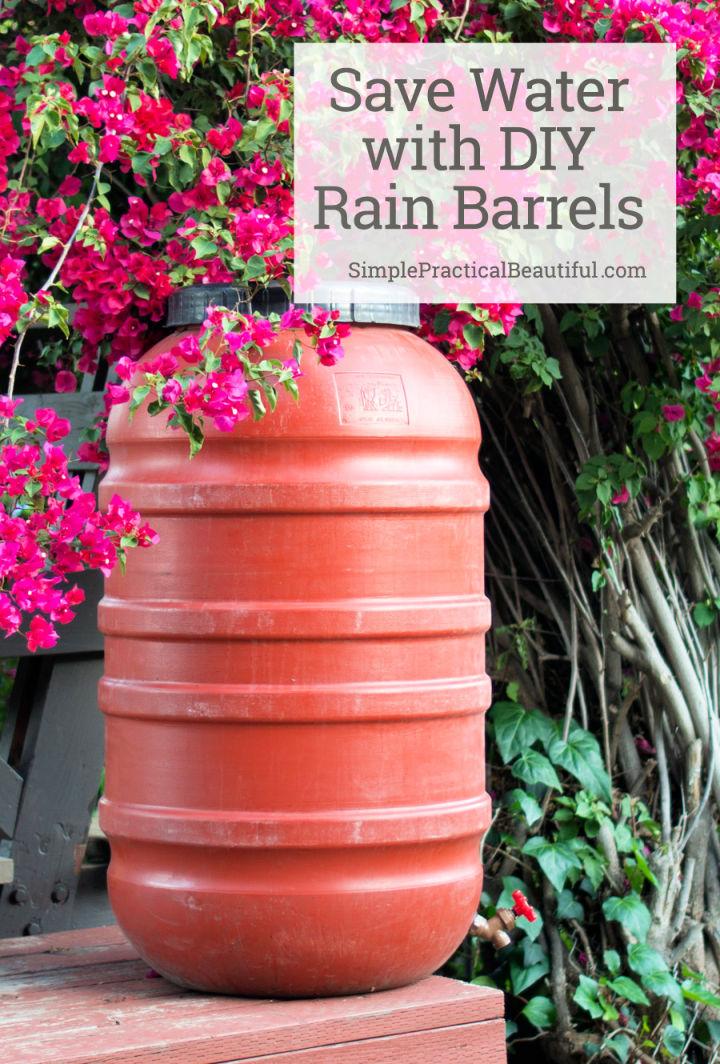 If you are on a plan to save the rainwater, then you will definitely like this quick to set up a rainwater system. Just grab a barrel, make holes in its top and leave it with the opened top outdoor to catch the rainwater. Otherwise, use custom fittings, adapters, and PVC pies to install it to a downspout. Find a DIY rain barrel plan here. simplepractical
13. Wooden Rain Barrel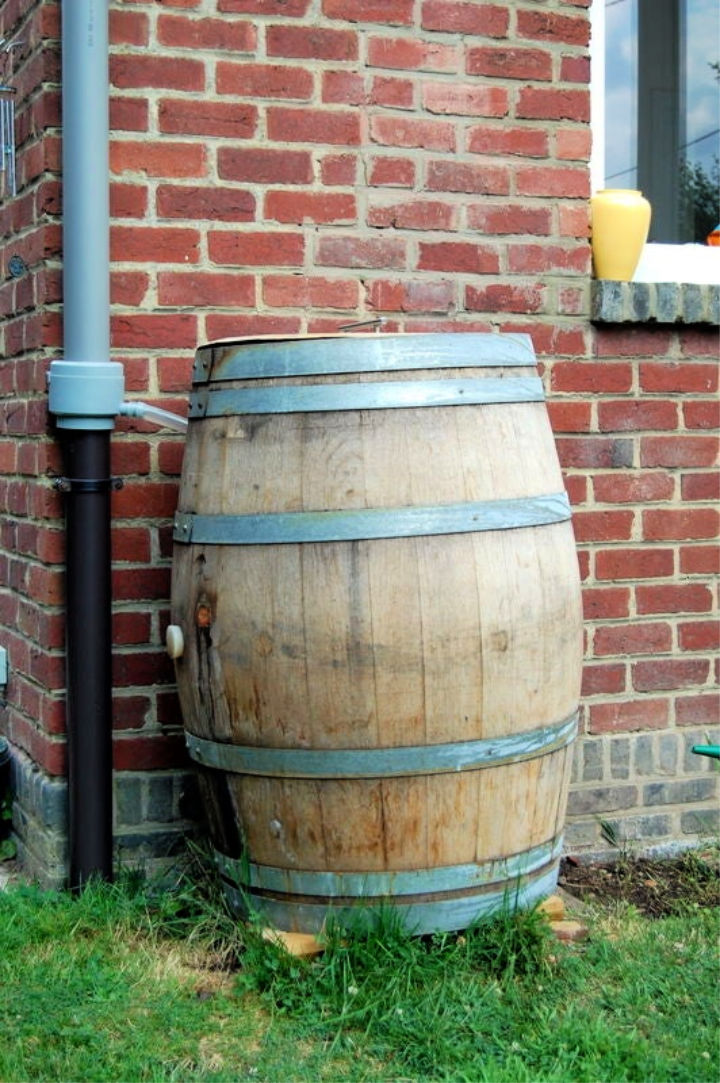 Repurpose also a wooden barrel to make a rain barrel at an almost no-cost price. Just grab a wood barrel, install lid to it may come with a metal handle. Install it to downspout using custom adapters and finish with a bottom hose bib. Set it raised on a stand or on a concrete block base, and that's it. instructables
14. How to Build a Rain Barrel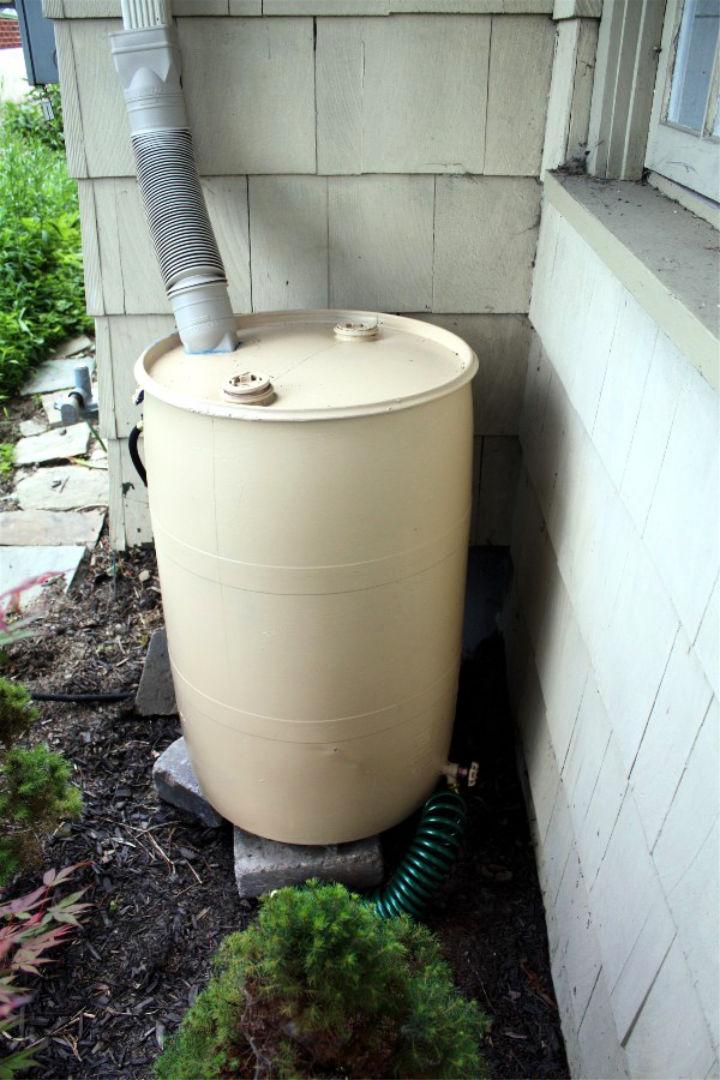 Get here a free plan to set up and install a rain barrel system using one or more barrels. Grab your barrel drums of a custom capacity. The 55-gallon food-grade ones will rock. Adjust them on a raised platform and install it to the downspout. Add a fiberglass window screen on the top and finish with an overflow pipe and also with a bottom hose bib. ahbelab
15. Rustic DIY Rain Barrel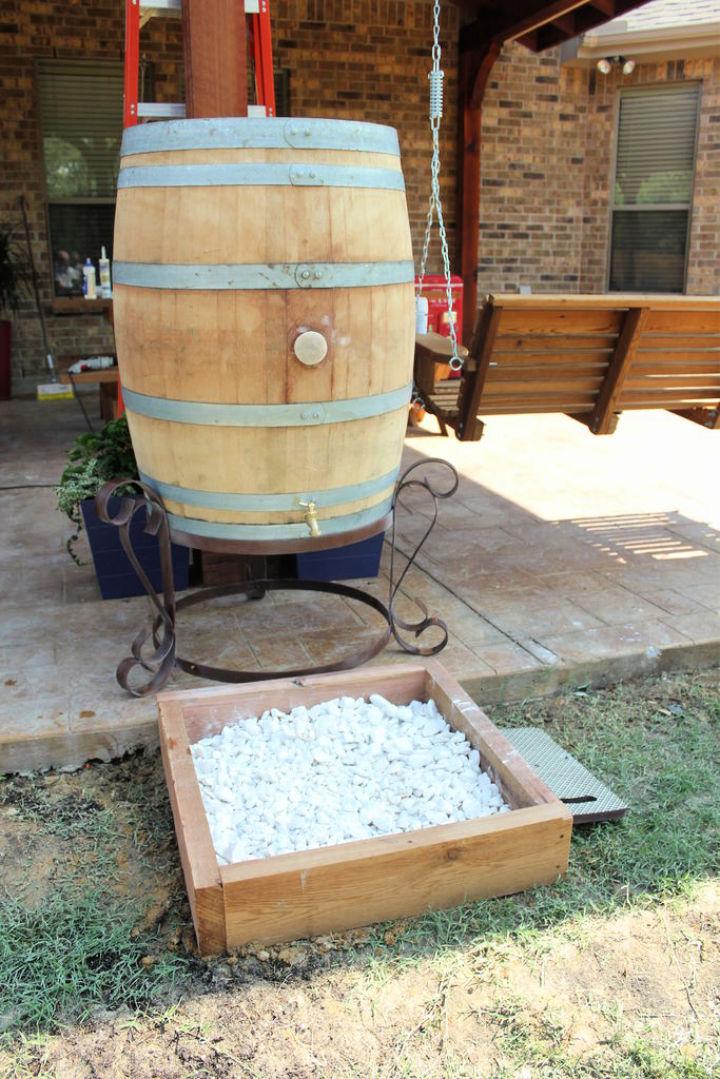 This rustic rain barrel reservoir stands on an antique metal base and will serve long as a rainwater collector. Make water collecting barrels using a 59-gallon wooden cask, and next, you need 2x6s, brass spigot, patio screen and metal grate to do this rain barrel project like a pro. Details here instructables
Conclusion:
Rainwater is like nature is providing gallons and gallons of free and healthy water. So, don't let it go waste, start collecting the rainwater runoff with these DIY Rain Barrel ideas that will be the homemade rainwater tanks to collect rainwater. Watering your plant with this water will bring lots of health to them. All these rain barrel ideas are budget-friendly, and most of them are based on recycled items and hence will go easy on your wallet. From antique to modern to rustic rainwater barrels, the list provides building all sorts of rain barrels, suiting best to your style to make your own rain collector.
Related Ideas for DIY Gardening