Keeping your house clean and organized at all times requires some serious commitment. And when you have kids, this might seem like an insurmountable task.
As superdads and supermoms, you will need a lot of energy to keep up with the demands of parenting.
However, as they say, nothing is impossible. Here are a few organizational tips that can help you make your life a bit easier.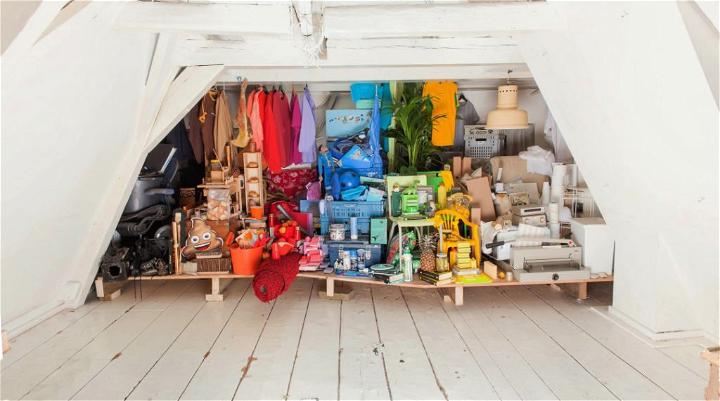 Declutter Regularly
When you have kids, it will seem as if you have an excess of stuff all the time. Throughout the days, you will accumulate a lot of stuff as a family. New toys gifted by the grandparents, cute outfits that no longer fit, and things you simply outgrew.
At first, you might rarely notice this. However, as these pile on, it might become too difficult to manage the clutter. It is best to have a system to get rid of the stuff that you no longer use. And you will have to do this regularly. If you have too many things at home, it will become difficult for your kids to learn how to be organized.
Use Tubs for Toys
The best way to store toys is to categorize them and put them together in tubs. You can have one for the lego, one for dolls, and so on.
Create a designated area where you can store the toys, and, if possible, limit the play area to that space as well. This way, when you finally sit down to read that magazine or use the help of paper writer to meet your next deadline, your workspace will not be filled with random toys.
You can also go one step more and choose to keep these toy tubs out of your kids' reach. This will avoid them pulling out everything at once when they want to play and give them access to only one or two toys.
Everything Should Have a Place
This might seem like the first and obvious rule of organizing, and yet many of us fail to keep things back where they belong. When all your family members know where to keep things, this trick can be quite effective and help to keep the house clean around the clock.
However, while allocating places, you should also consider functionality. For instance, if you have coffee mugs in the far end of the kitchen, away from the coffee maker, the chances are that coffee mugs will be kept near the coffee machine anyway. If you have kid's toys in the bedroom, it will be all over the house, from the bedroom to the living room.
Put Locks on Cabinets
You might be thinking it will be a hassle to unlock the cabinets every time you need to open them but consider this. Once your kids know how to get to these drawers and cabinets, all it needs is a few seconds for all hell to break loose. This is particularly true for kitchen cabinets. You could walk into the recipe for a cake strewn all over the floor.
We are not saying you have to lock every single cabinet or drawer. But it might be worth considering putting locks on a few cabinets that are easily accessible and full of small stuff.
Set Cleaning Routines
This is one of the most efficient ways for you to ensure that all the spaces remain clean. You can establish a daily cleaning routine that you can work into your morning and evening patterns. This way, it will become a habit for you to clean up the kitchen counters or the sink.
Daily cleaning routines keep the clutter at a minimum so that you do not have to invest so much time in your weekly cleaning plans.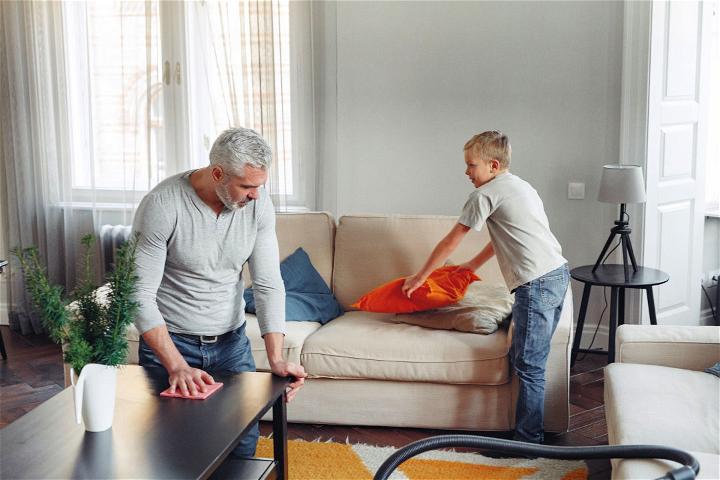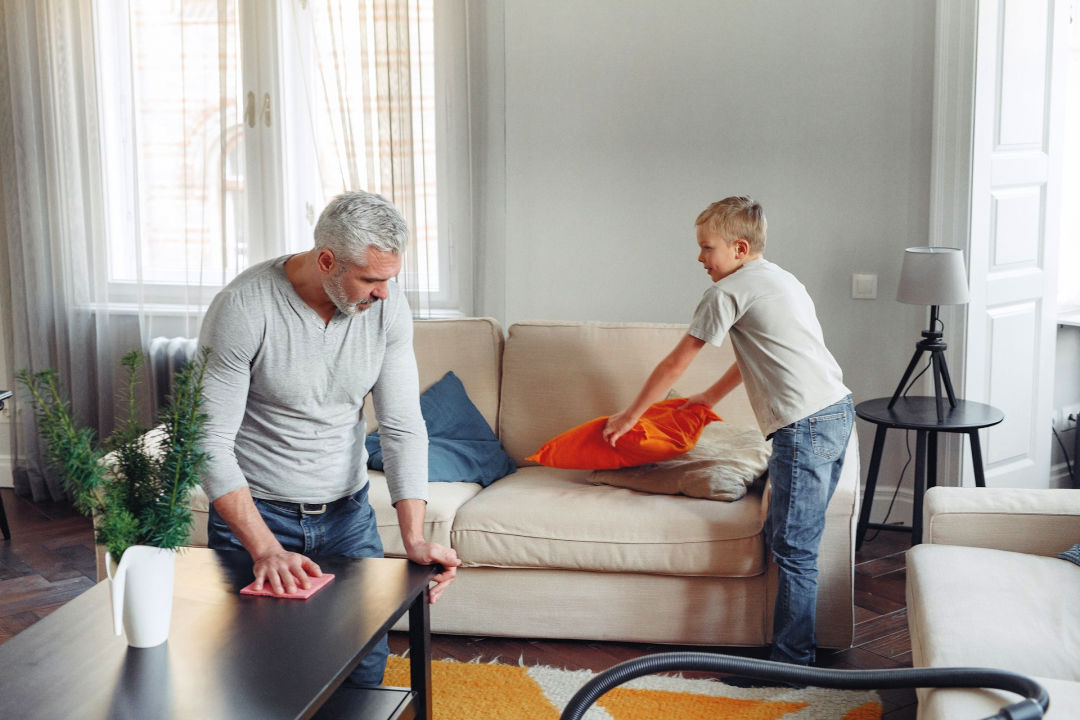 Teach Kids How to Stay Organized
Remember that as your kids grow, they can also take on more responsibilities. You can assign them small tasks, which will help them develop their own cleaning routines. As you can imagine, it is best to establish these early on.
If they see clutter around the house, they are likely to do the same with their rooms as well. You can start by teaching the kids how to clean their own rooms. It will also be helpful to include them in your cleaning routines, so you can walk them through the different processes.
Keep the System Simple
If you like organizing, it is possible that you get carried away and create a very sophisticated system. You might have a 10-tub system just for the toys alone. However, the chances are that your kids are not going to be bothered with the details.
Your organization system needs to be uncomplicated and easily doable so that everyone will follow them. In other words, get the cleaning swift and efficient. We cannot stress enough the importance of having an organizational routine for your home. This will help you take the heavy loads of cleaning and make it feel like a task you get to every day. It will be blended into your daily routine and will make sure that your kids also pick up some good organizing habits along the way.