These DIY pop up cards will help you out on almost every event this year! They are super stunning! Easy Crafts like these are the best option for a little message when you're gifting someone something. If you want someone to see your creative side, this is definitely the option to go for! There are many options you can choose from. Going for Valentine's theme? Pick a red or white card! Going for a Halloween theme? Orange and black is the move! Holidays? Red, black or green! Use your creativity to mix and match the colors!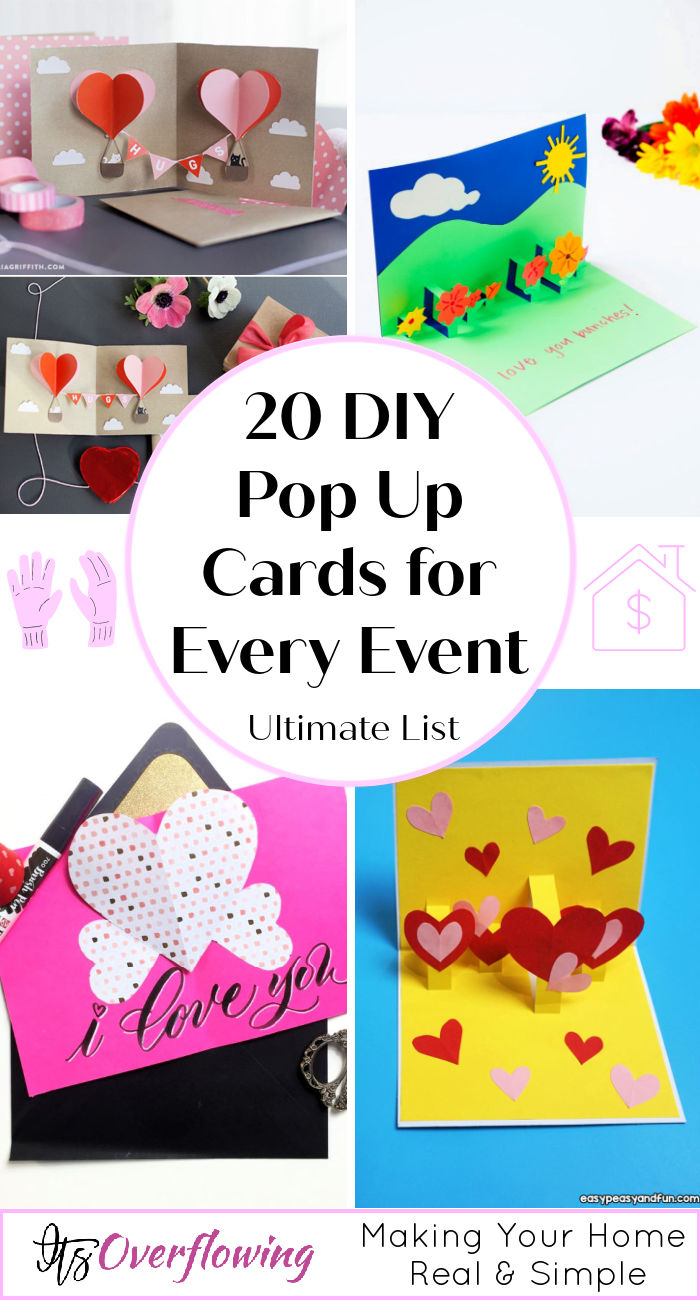 DIY pop up card can be a personal gift which will be valued by the receiver. You can customize how you want and write a message on it! The message can be a formal one or a deep one. It all depends on your relationship with the other person. Anyone would love a random pop up card idea! Brighten up your friend's day by this amazing card. This article will cover a range of DIY pop up cards! From mother's day cards to snowman cards! From birthday cards to friendship cards! Any card you can think of! It will be covered in this article.
1. DIY Pop Up Valentine's card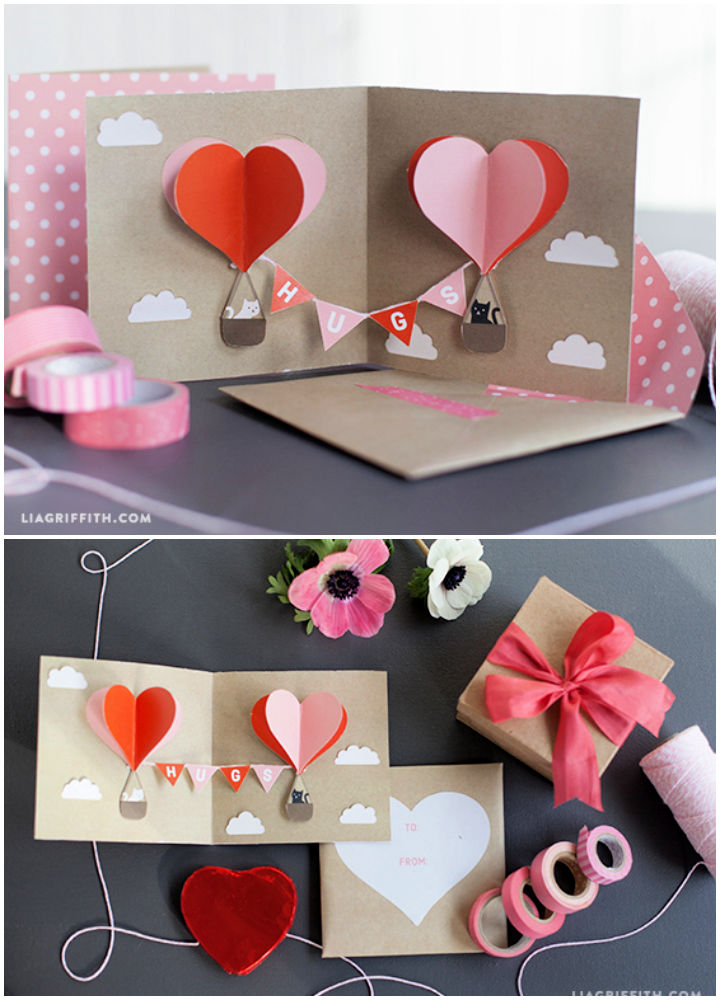 How to make a pop up card? If you want to show your affection on this Valentine's Day to your valentine, then make this pop up Valentine's Day card. Head over to the tutorial to get to know how super easy you can make it in absolutely no time. All you need to have is a card, scissors, glue stick, and glitter sheet. skiptomylou
2. Pop Up Flowers Printable Mother's Day Card
Let your mother feel special on this mother's day. Give her this pop up flower card to show her how much she means in your life. This card is insanely easy to make. Also, it gives quite a magical touch of bouquet flowers popping out with a surprise. apieceofrainbow
3. Easy Pop Up Birthday Card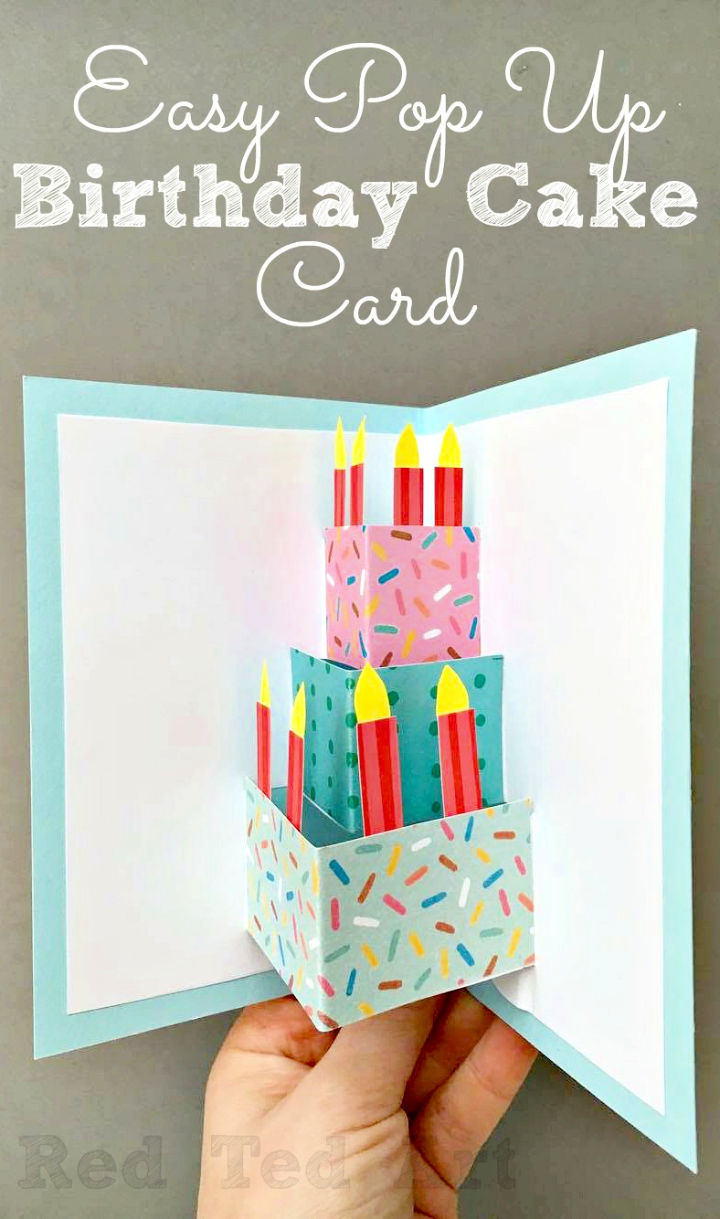 Looking for a fun project for the birthday party of a friend? Here check out these detailed instructions over this pop up a birthday card. Grab supplies like card stock, white paper, scissors, glue stick, contrasting paper, and start working on it. You can get done with it in even less than an hour! redtedart
4. Gender Reveal Pop Up Cards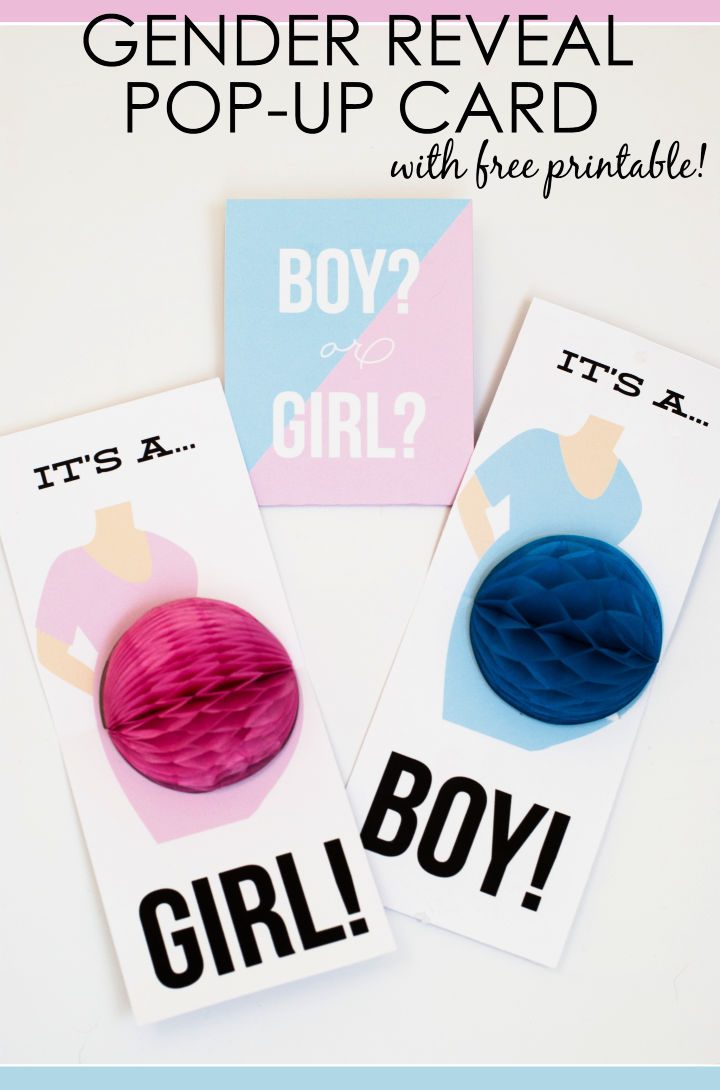 So, what is more, exciting than a card that reveals gender and surprises everyone? These DIY pop up cards is a cute and sentimental way of announcing the gender of your baby to your friends and family. Announce your baby's gender in the most memorable way, ever! projectnursery
5. DIY Pop Up Cards for Mother's Day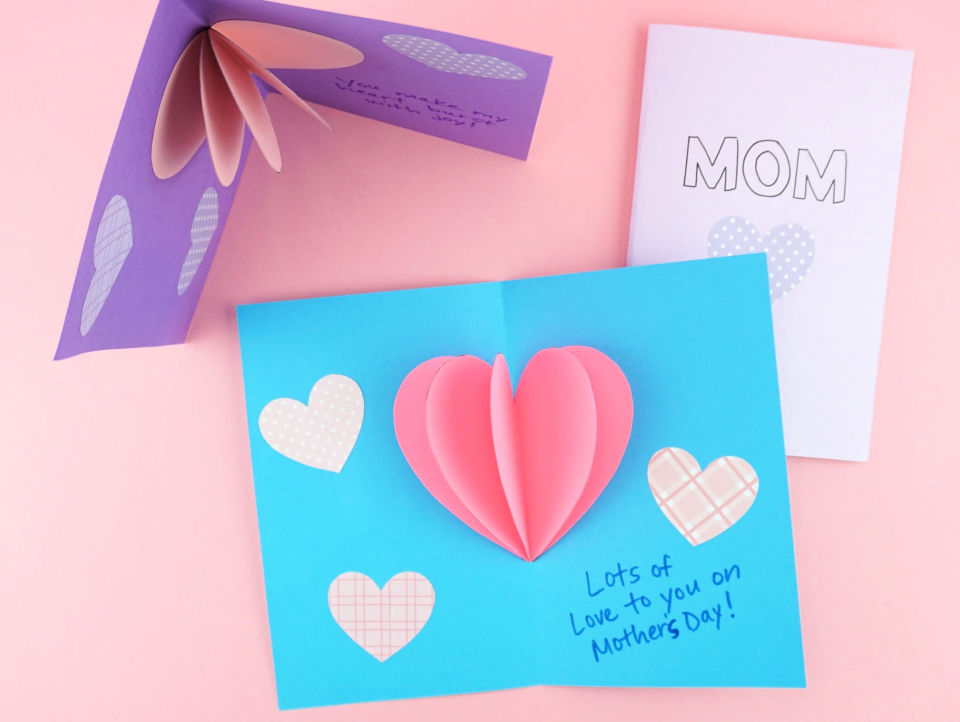 May is around the corner, and so are the inspirations for Mother's day! What have you decided to give to your mom on this auspicious day? Here give these DIY pop up cards with heart a quick peek! And get to know how you can easily whip it up in just 20 to 30 minutes. Readout all the step by step instructions in the link below! fun365 oriental
6. Super Simple Autumn Tree Pop Up Card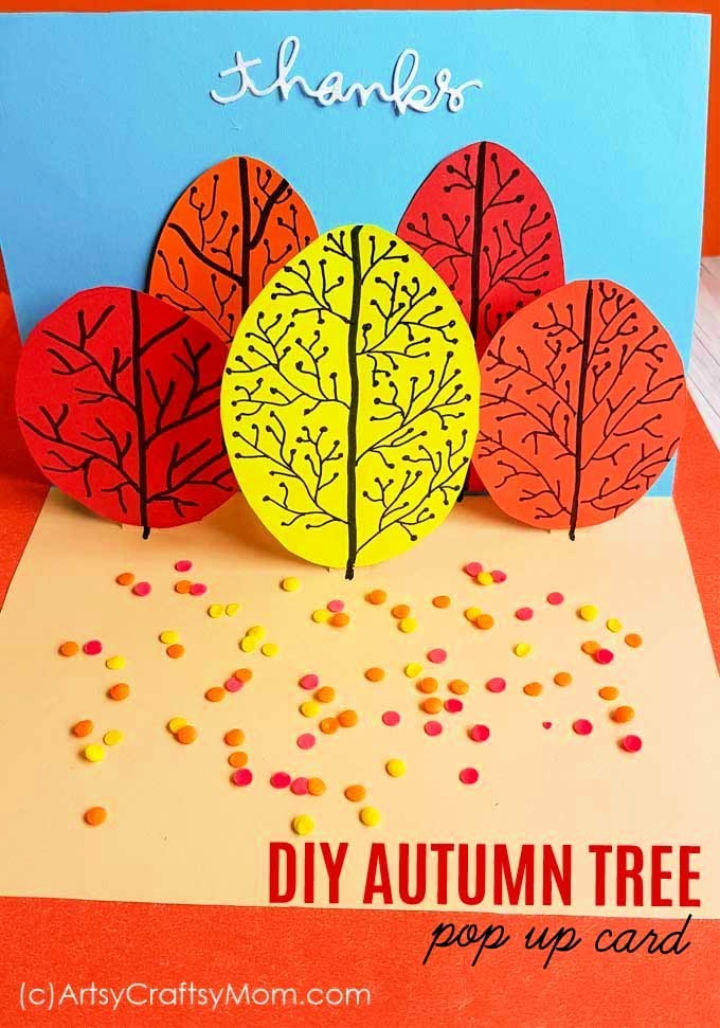 A simple but fantastic project for you to get your naughty children involved! While you catch one quick and relaxing cup of coffee! It is such a fun project and can be a great seasonal delightful activity too! Artsy Craftsy Mom can really make things much craftier for you! artsycraftsymom
7. Heart Valentines Day Pop Up Card
Hey! Don't miss out on learning how to make this Valentine's Day DIY pop up card idea. It is pretty simple to make and can also be one love-filled activity for your little ones. Because kids are always better with rock, paper, and scissors. Plus, they will learn how to shower the love to the people who care for them. easypeasyandfun
8. Pop up Butterfly Card
Who doesn't love handmade stuff, especially when it comes to something as lively and vibrant as a butterfly? This pop up butterfly card can bring a lot of smiles and hope to anybody's dull and sad day! Click on the link below and make some butterflies spread life! jennifermaker
9. Easy Pop up Card for Beginners and Kids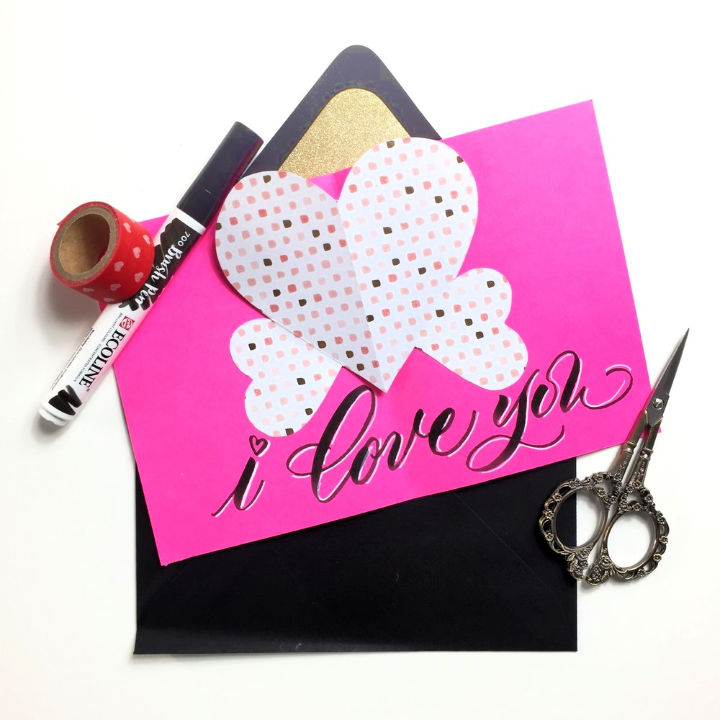 You know what the easier way to divert your kid's attention from yelling and running across the house is? Probably nothing can work more excellent than a DIY pop up card project like these ones here. Ideal for beginners and new learners. Nothing complex, just a handful of lovely ideas. marisamade
10. How to Make Pop Up Cards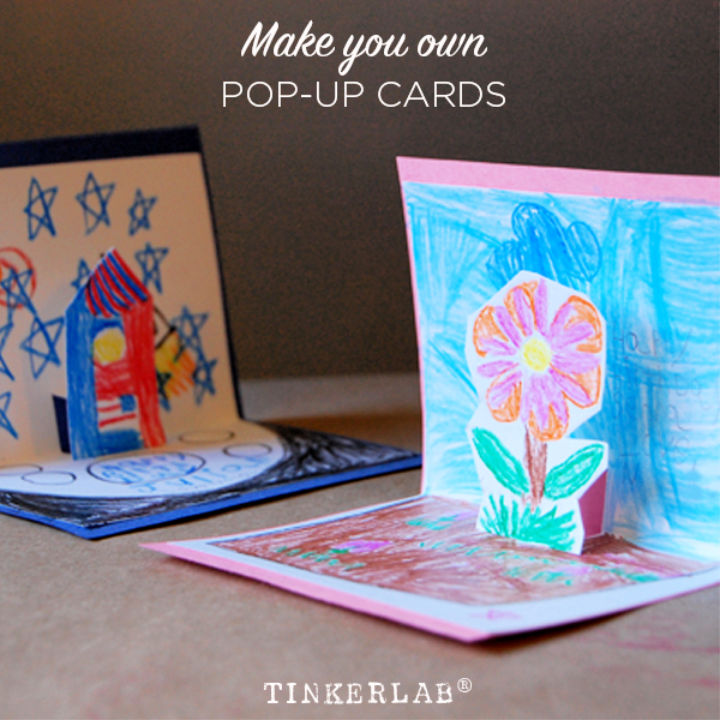 Learn how to make DIY pop up cards that can also be used as a decoration piece in themselves. Whether you paste it on the wall or place them on the shelf. Get some colorful therapy to your dull days! Collect items like card stock, construction paper, scissors, crayons, envelope, and white glue to accomplish this project. tinkerlab
11. Pop up Paper Apple Tree Card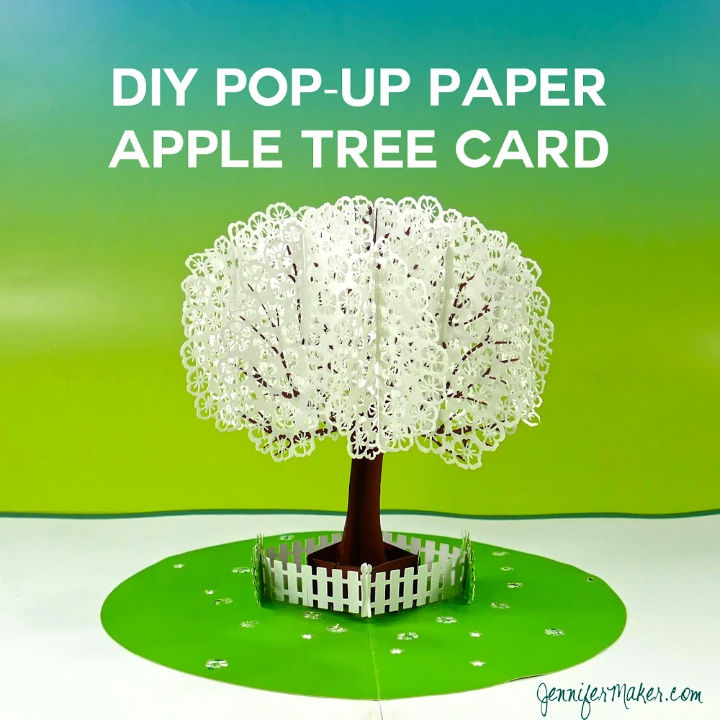 We can't even express how whimsical this apple card tree looks! Although at the same time, it seems pretty complex too to make. However, with Jennifer Maker and her detailed step by step guide, it's no biggie really! You need cardstock, glue, and tape and cut files here. jennifermaker
12. DIY 3D Unicorn Card
Name anything more life-like and promising than a unicorn? Unicorns are the most consistent and prevailing human fantasies that never really left. This unicorn pop up card looks absolutely stunning and pleasant. A few supplies and a colorful journey is all that's going to take for whipping this up. redtedart
13. DIY Pop Up Cards for Mom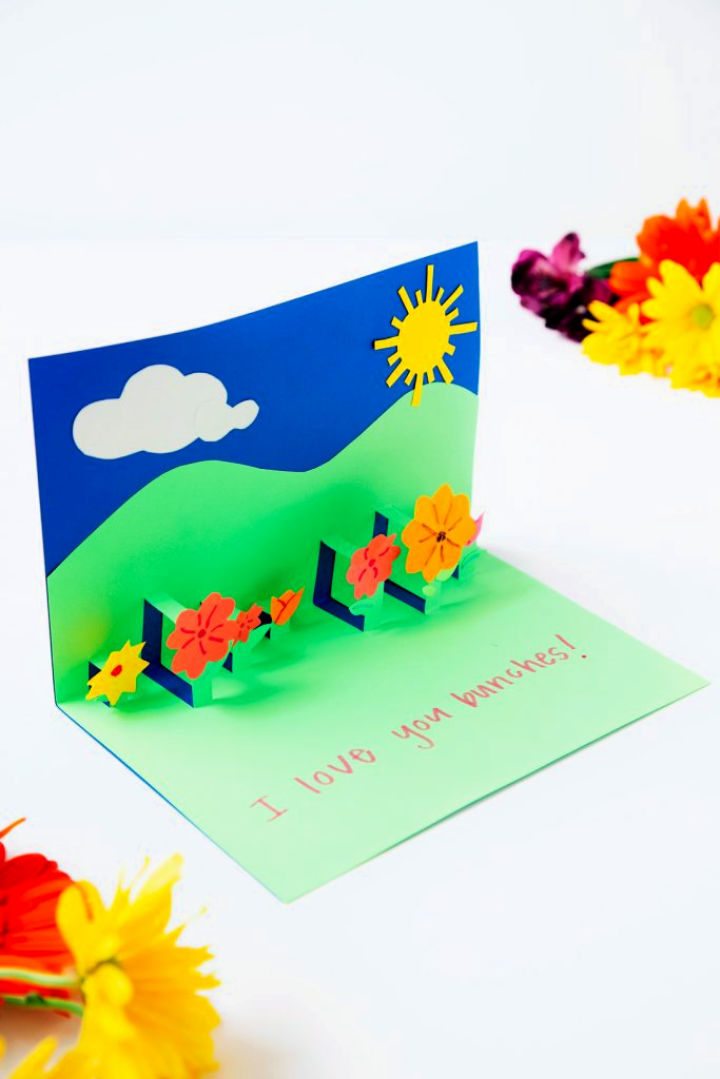 Because moms are the best! The trend of handmade pop up cards has recently made their way back to our lives. This Mother's day let your mom know how special she really is by making a DIY pop up card for her. It is simple, and the main body of the card just uses two pieces of paper. welcometonanas
14. How to Make a Pop Up Card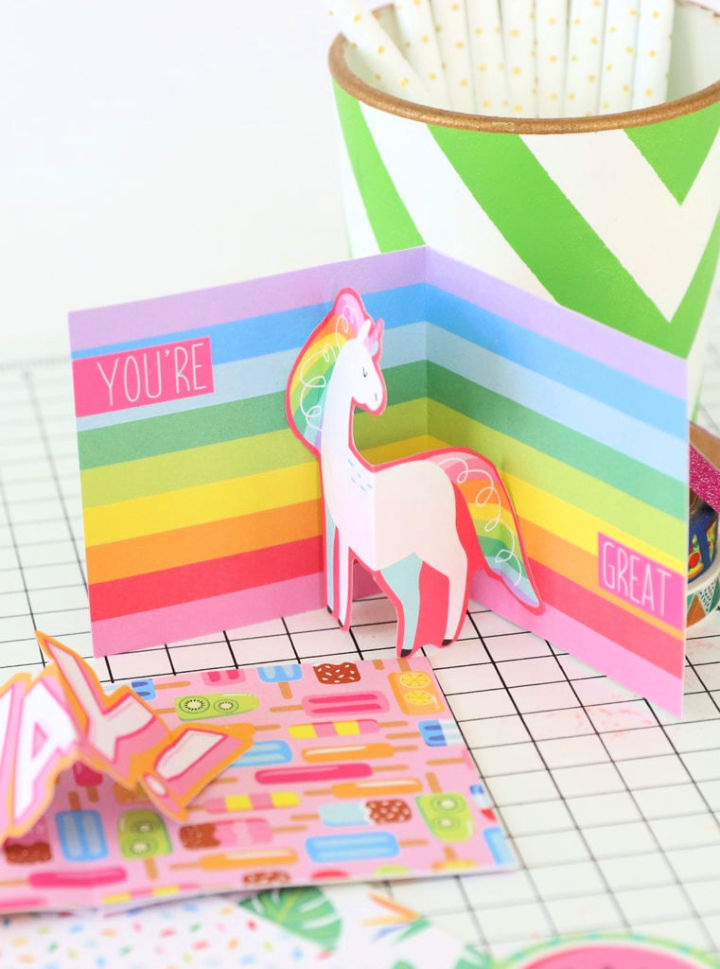 Spend some quality moments with your kids! Make them learn how to spruce up these DIY pop up cards. So that they can have enough childhood memories to recall when they grow up. Grab scissors, craft knife, mini cards, and glue sticks to get started! damasklove
15. Custom Handmade Pop Up Cards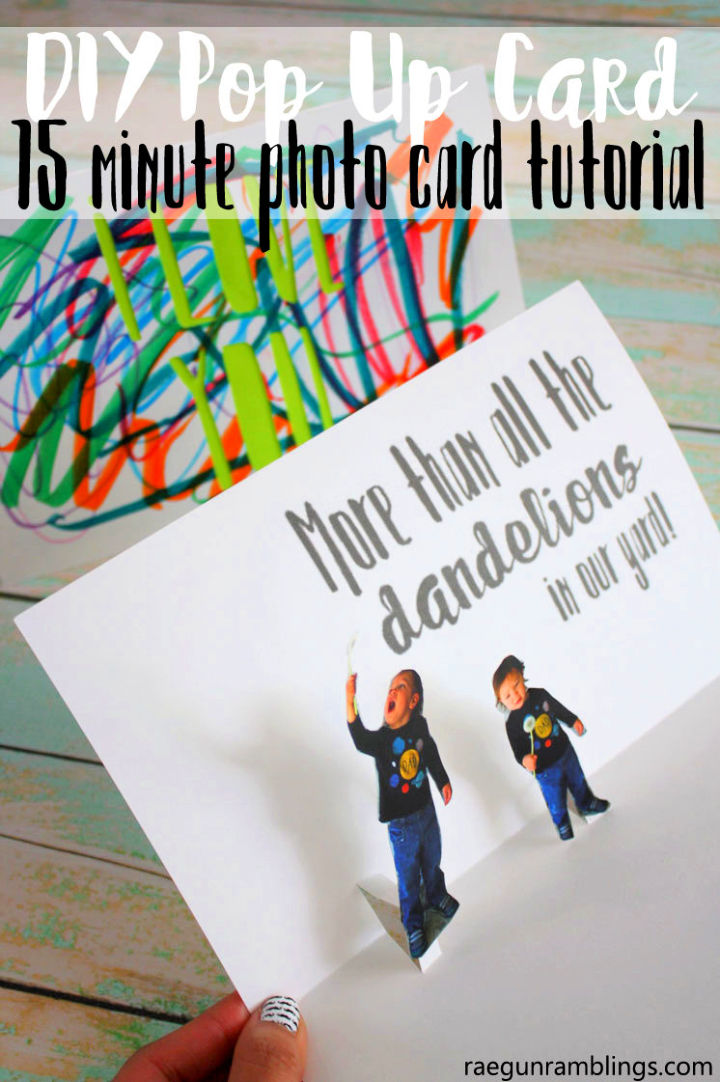 Watch out this speedy 15 minutes tutorial to instruct yourself how to make pop up cards. It might seem a little intimidating at first look, but once you get a hold of making it, you can entirely spruce it up in the nick of time. Make special and thoughtful DIY cards for any occasion! raegunramblings
16. Snowman Pop Up Card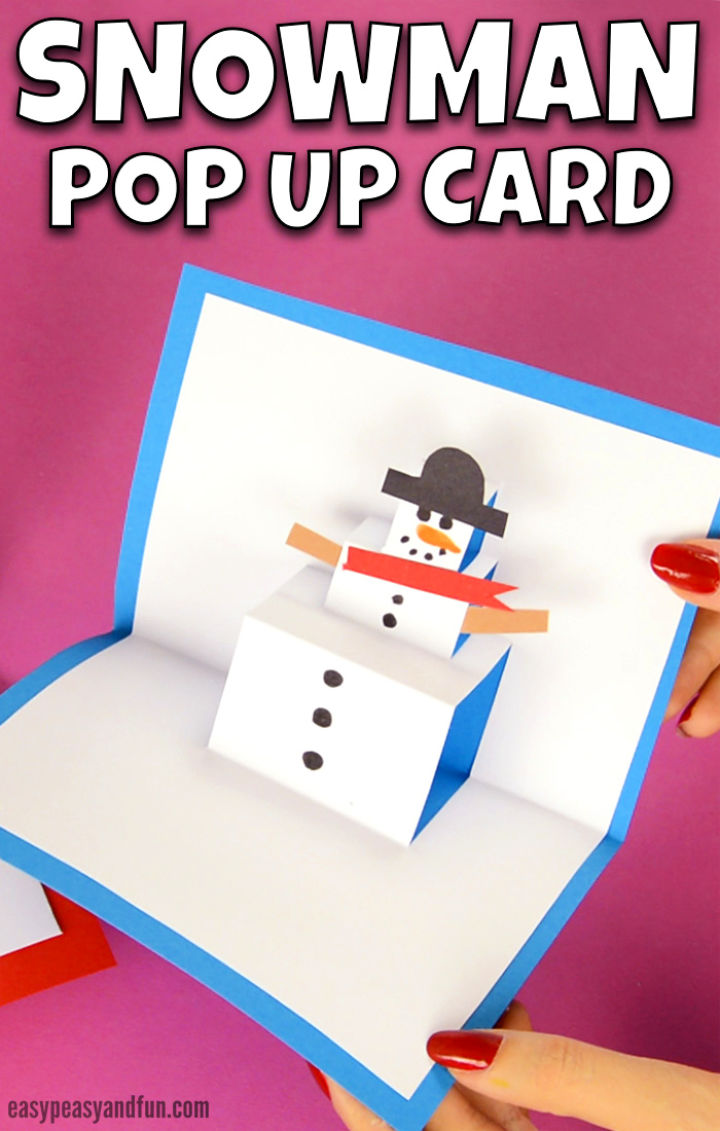 Who doesn't love a snowman? We all DO! Especially kids. Make this superb popping up a snowman card for the little ones in your life. It is really oh so simple. All it involves is some careful cutting and folding of the papers. Check this to know the tips and tricks of it! easypeasyandfun
17. How to Make a Heart Pop Up Card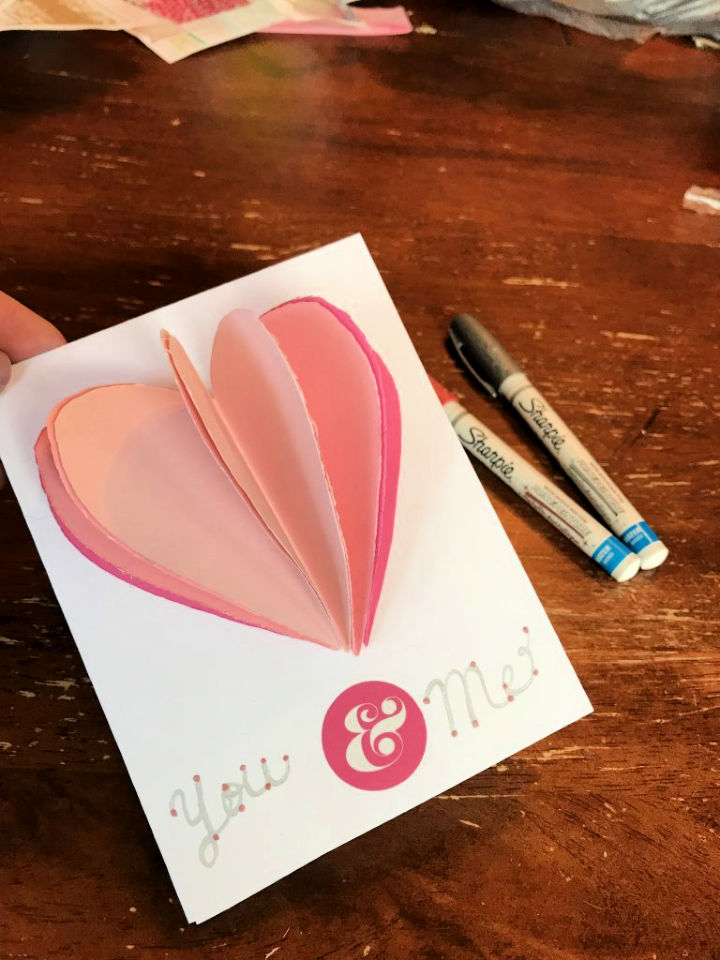 Love is ageless! Even if you are 50 and feel like expressing your love to your partner, don't hesitate. Use your romantic vibes to spruce up this pop up heart card. You can also customize it according to the size, colors, and heart colors. But it would be a perfect gift to someone you want to feel a little more special! kksimplycreat
18. Homemade Pop up Greeting Card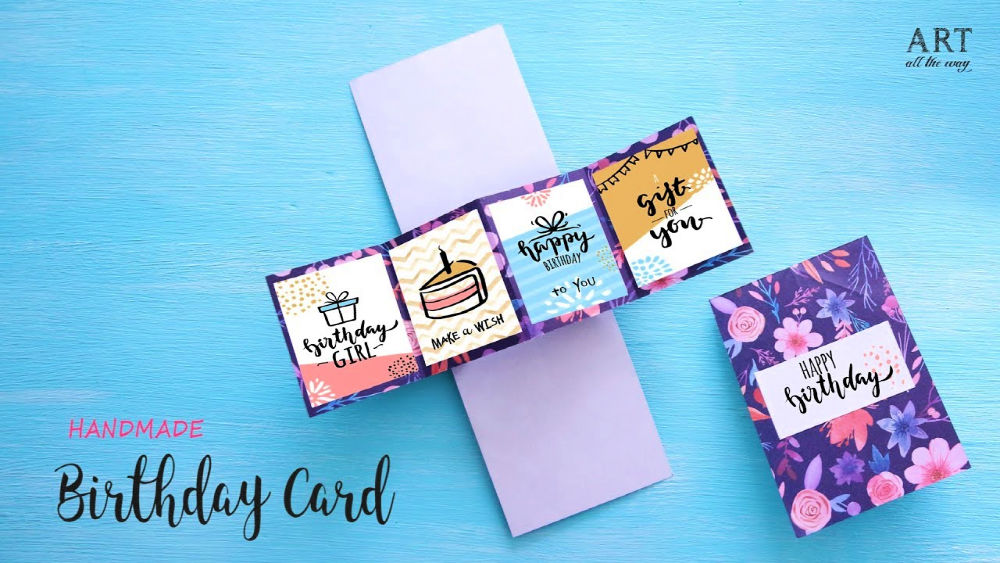 Greet your friends or family by making these super cute and homemade DIY pop up greeting cards. Check this popup greeting card tutorial and learn how to whip these cards up like a pro. Also, this can really make a great slumber party activity or a family night fun game or something. youtube
19. Cake Pop Up Card for Birthday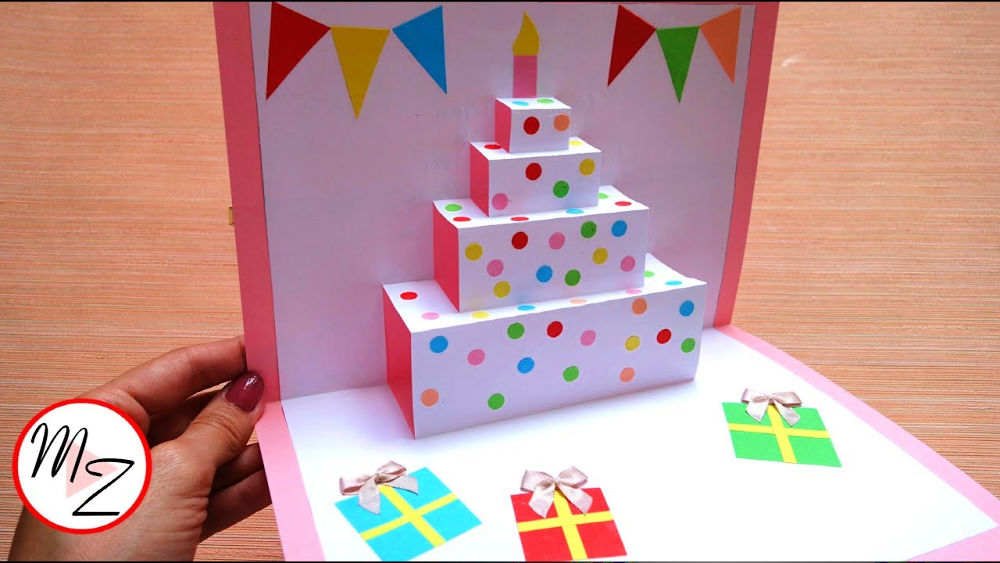 How to make a pop up birthday card? Birthdays are the one time of the day that, if gone wrong, can make some big damages! From party decor to birthday cards, everything has to be perfect. And, this pop up birthday card featuring a 4 tiered cake looks absolutely promising to shower your love on someone you value. youtube
20. Beautiful Happy Birthday Pop UpCard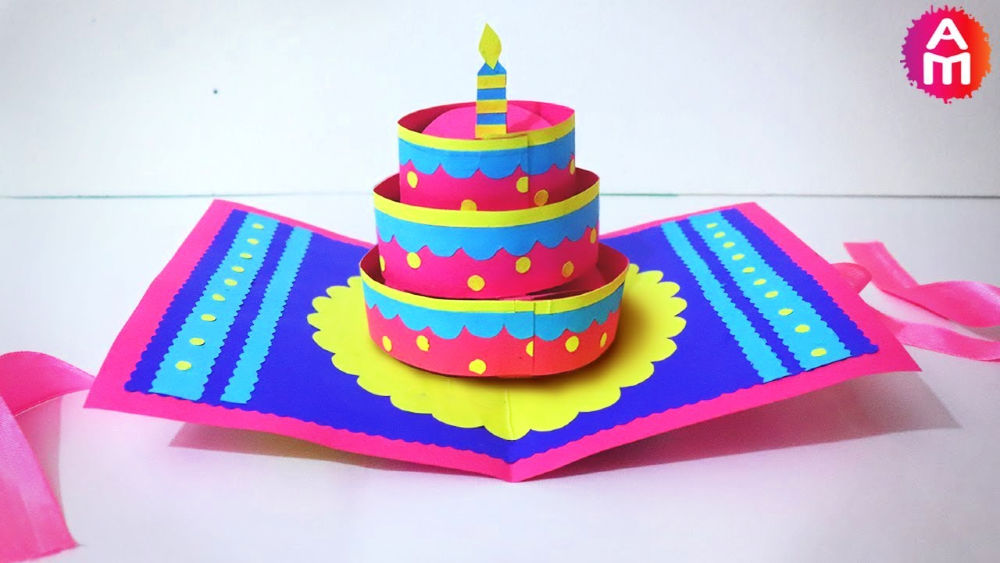 Now you can make a birthday pop up card at home easily by watching this video guide. Collect your supplies like card stock, glue stick, crayons, pencil, craft knife, and double side tape to get started and nail this perfect DIY pop up card. youtube
Conclusion:
Tempted to make a few DIY pop up cards and appreciate your loved ones? Why not! It will take a few minutes out of your day to make these DIY cards! You can let your loved ones know that even if you've been busy at work lately, they're still appreciated and loved! Remind them that you haven't forgotten about them! The message that you're going to write, and the formal or informal tone should depend on your relationship with the other person.
Related DIY Crafts You Must Try