Do you love gardening? Then you will love these 7 free 8×8 shed plans to build a garden storage shed cheaply! Have you been dreaming about that perfect shed in the corner of your garden? Well, you've come to the right place! Having a shed can be very useful. It is a great way to utilize things and save up storage space. You can use it to hide your junk or your personal items. A shed is a place where you can store your gardening tools and make them last longer!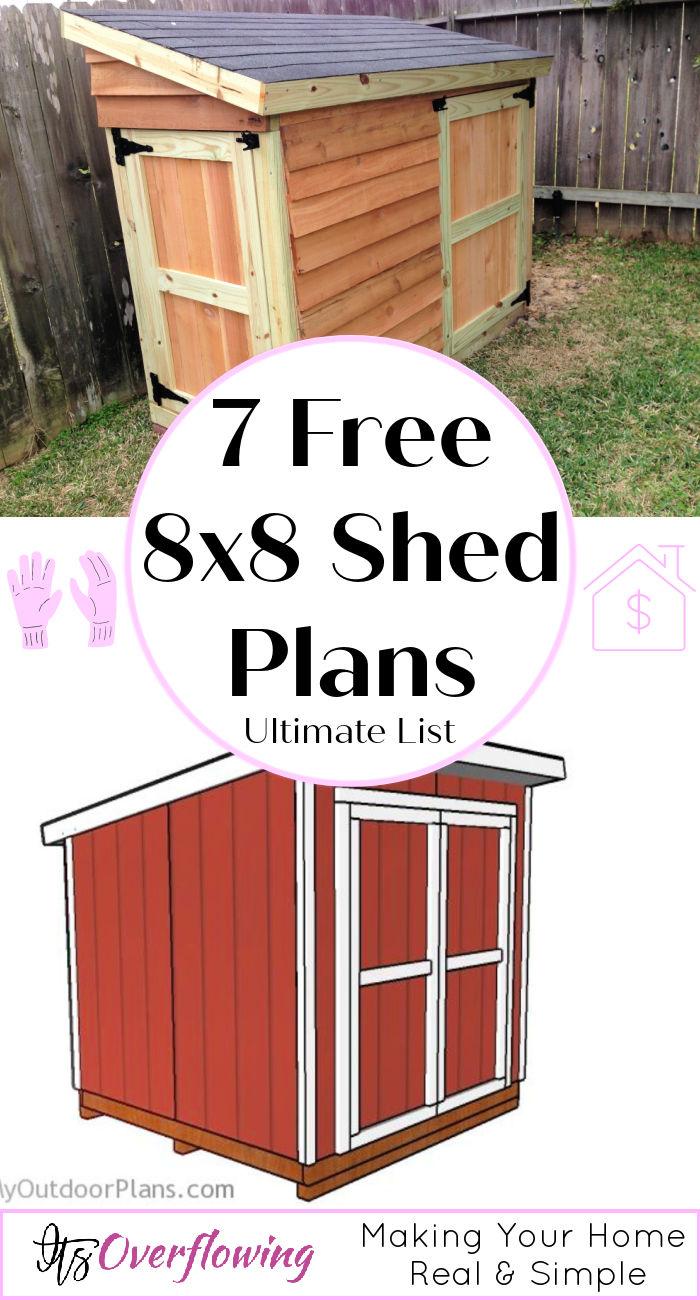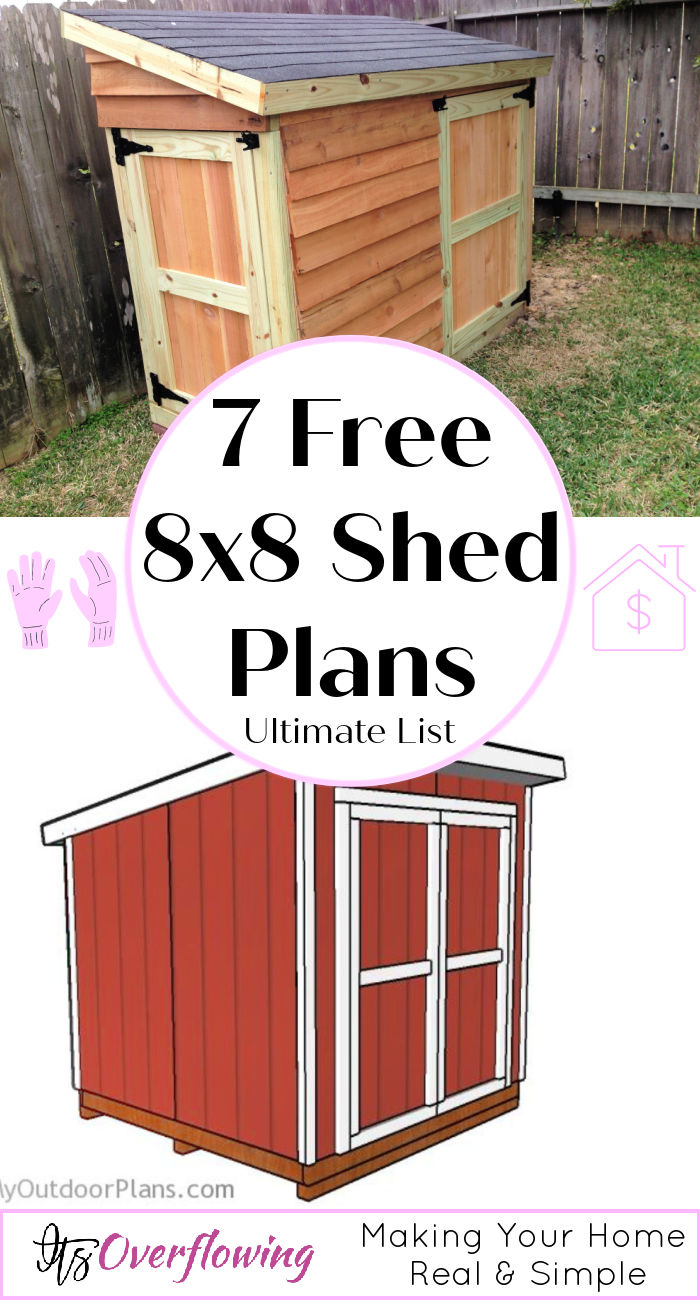 These 8×8 shed plans are a great way to spend free time this summer season. It can get quite boring, just lying around the house. Another great thing about making this shed yourself will be that you won't have to spend a ton of money on professional plans. These free plans are just as good if you put in the effort! This article will cover all the free 8×8 shed plans you would ever need to know about from garden to lean shed, from the barn to just simple sheds!
1. 8×8 Shed Plan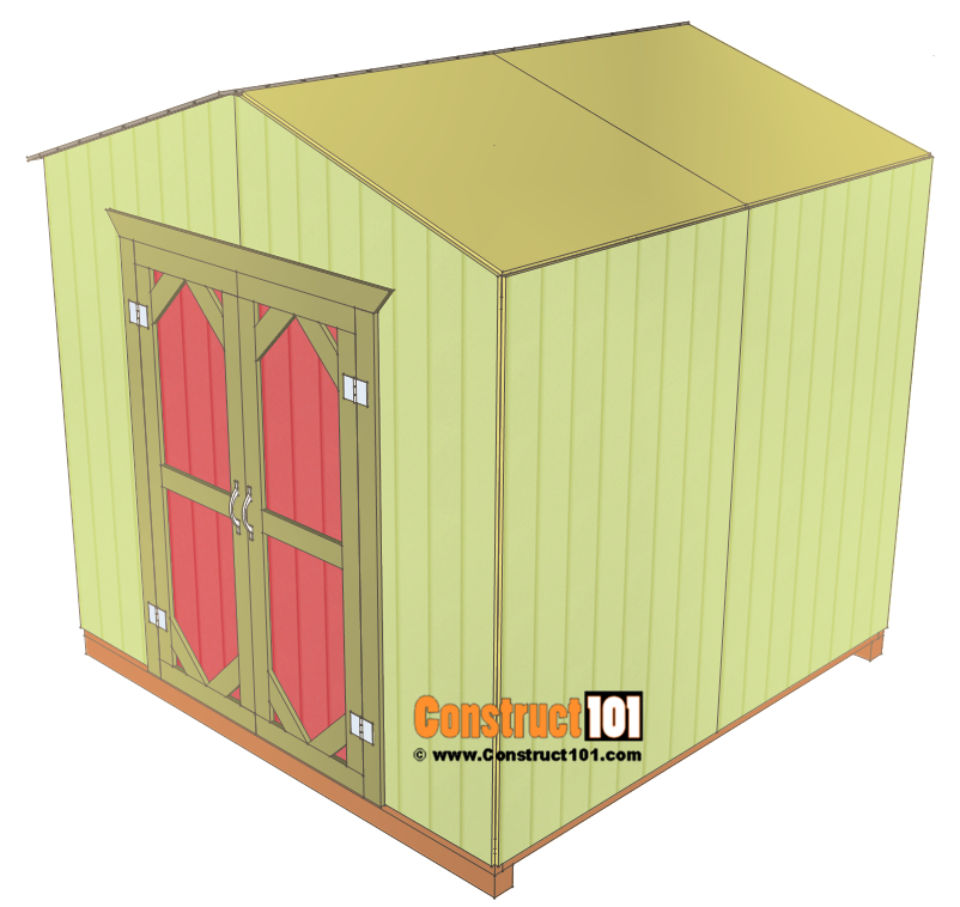 Here's a shed plan which is perfect for storing lawn equipment and any other form of storage. It comes with a free PDF to download! A very detailed plan which comes with dimensions, images, and step-by-step instructions. Perfect for all the beginners reading this. construct101
2. 8×8 Barn Shed Plan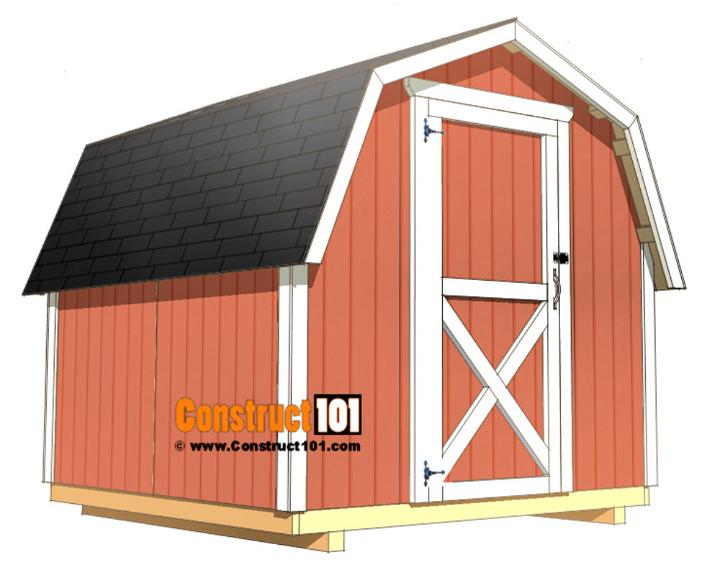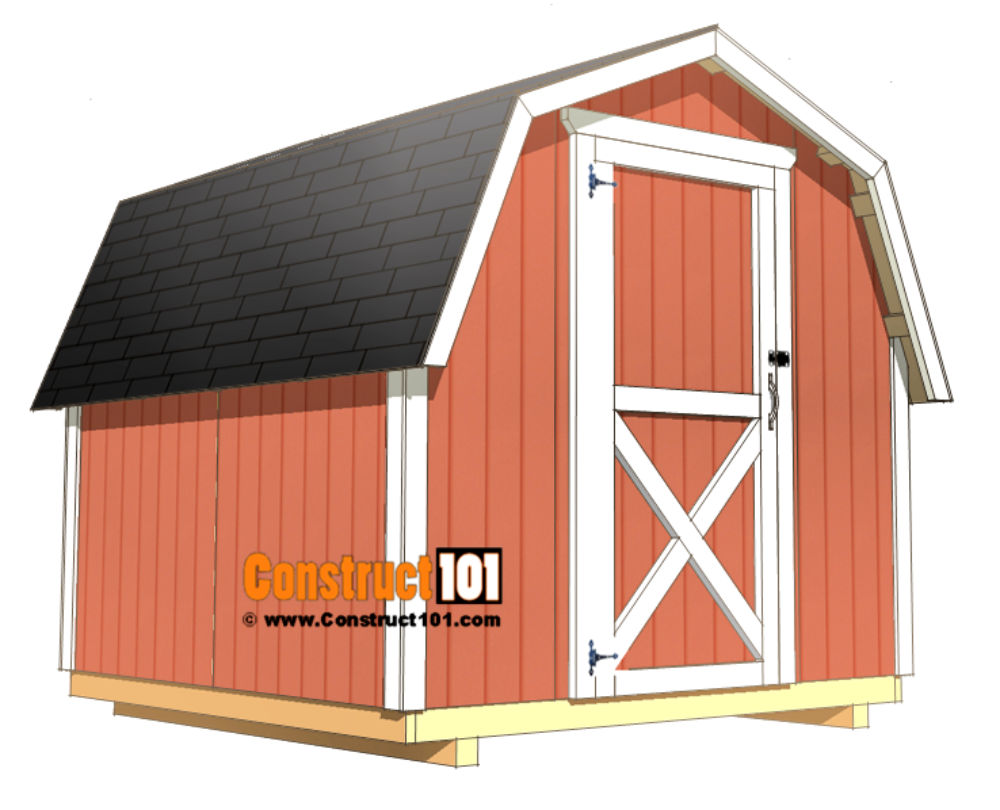 Another detailed 8×8 shed plan with many steps involved. You can use this shed for extra storage or just to hide your junk. No one would visit this place so it can be a great place to make a workshop, as well. The dimensions are explained very well in this guide. construct101
3. 8×8 Garden Shed Plan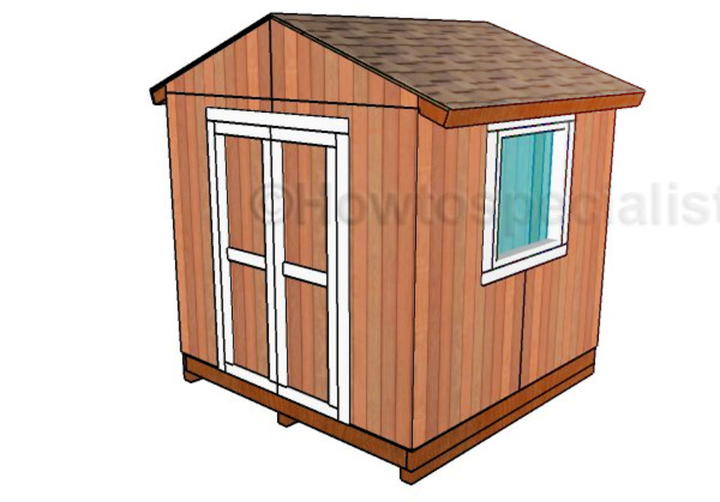 Looking for a good shed plan? This 8×8 shed plan is perfect for storing your garden tools and other storage items in a stylish way. It is recommended to get the best quality items for this shed to make it sturdy and compatible! howtospecialist
4. 8×8 Lean to Shed Plan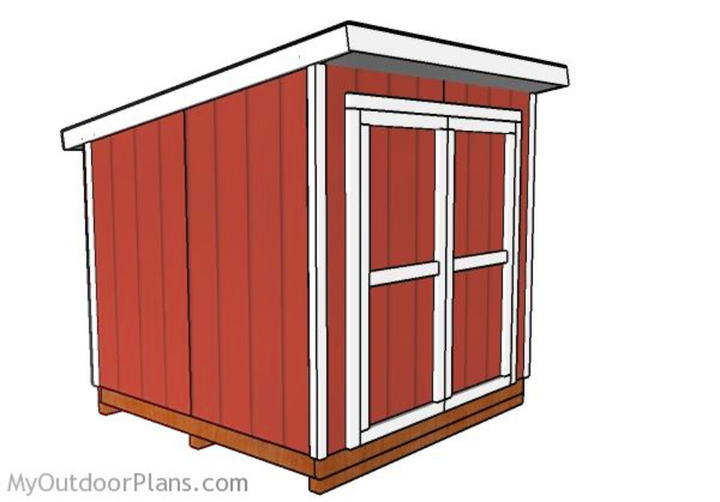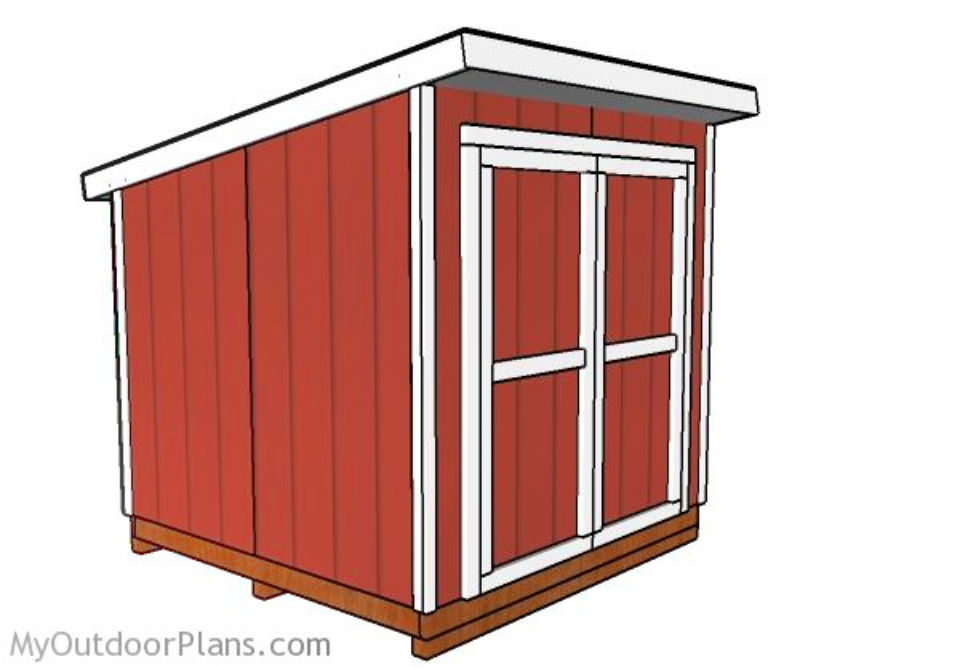 Pieces of 2×6 lumber – 96″ long and 7 pieces – 93″long and C – 2 pieces of 3/4″ plywood – 48″x96″ long are needed for the flooring. Some other lumber will be needed for the other parts of the shed. Make sure to use good quality lumber to make this shed last as long as possible! myoutdoorpla
5. Free 8×8 Shed Plan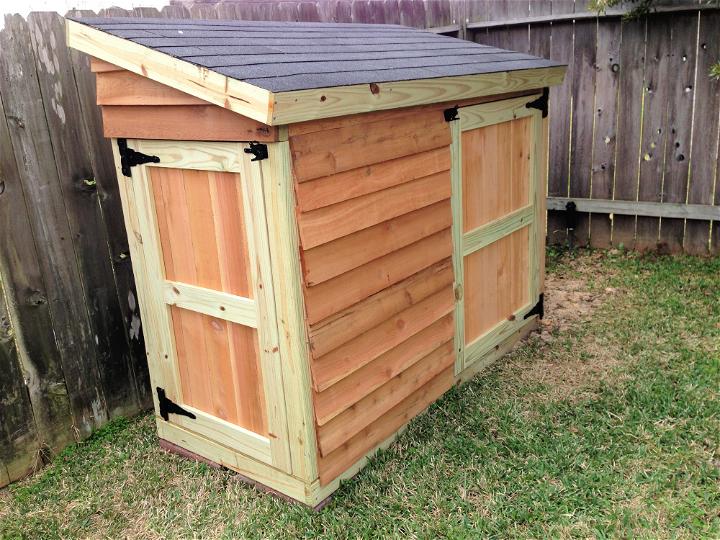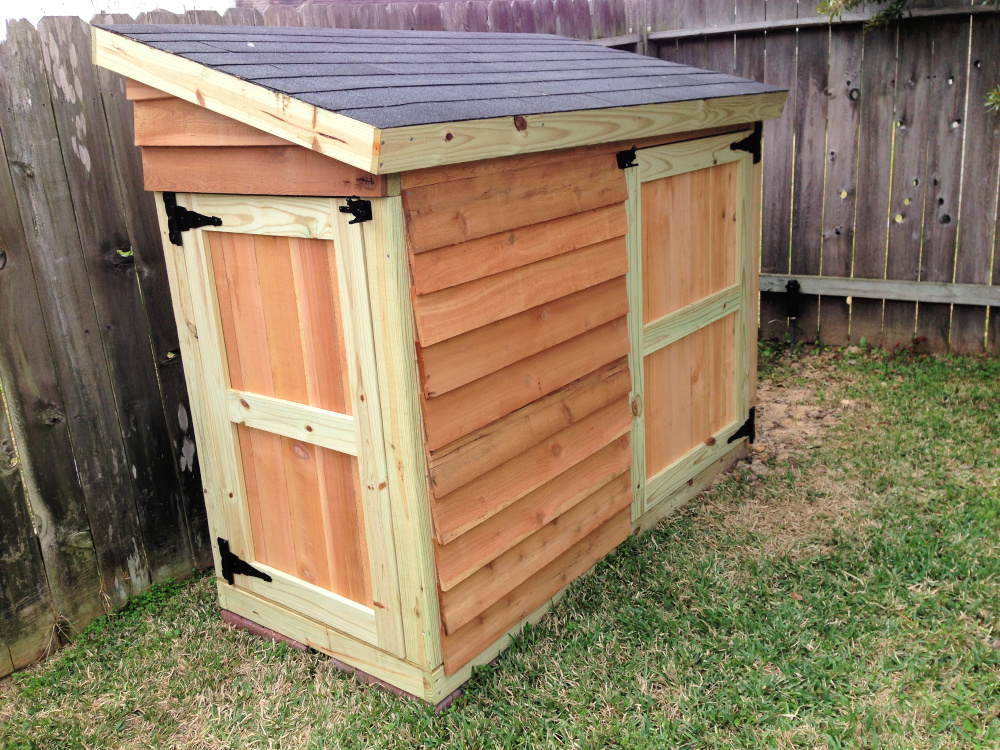 A TOTALLY free shed plan to download! It is a super detailed plan which takes you through the entire process of making an 8×8 shed plan, step-by-step! It comes with dimensions, images, shopping lists, and a material list! Follow this plan to make a fantastic storage space for your garden. shedsoutdoor
6. 8×8 Shed Plans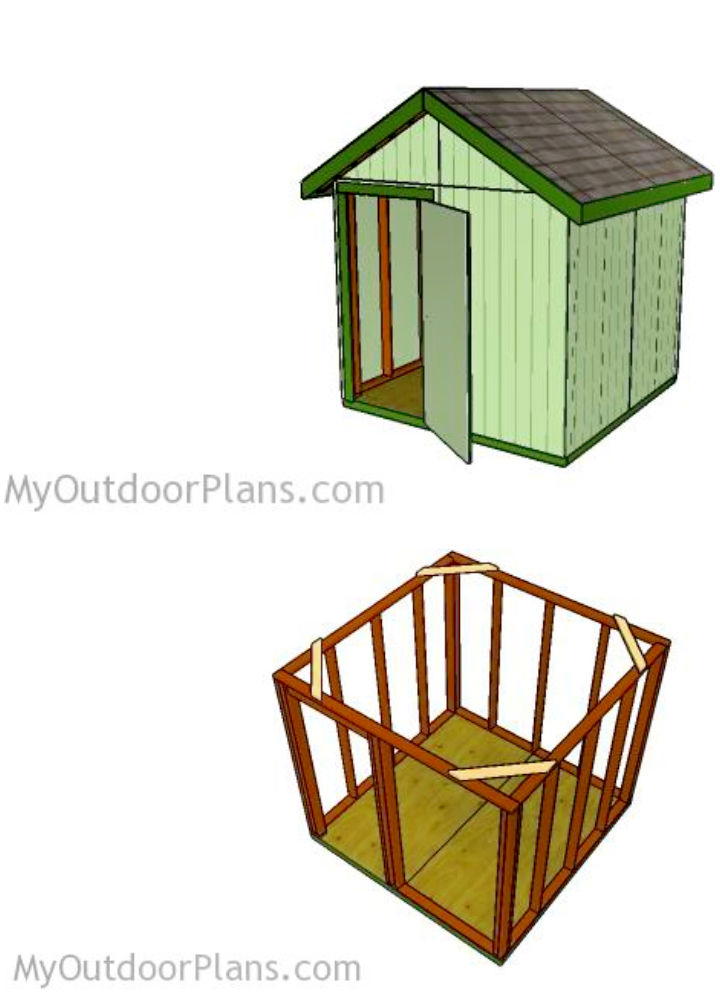 There are many garden tools that would last longer if you store them away from the rain and bad weather. An excellent way to store them is by making a shed and keeping them clean and dry there. Follow this detailed 8×8 shed plan to make a fantastic shed to store those tools! myoutdoorplans
7. 8×8 Short Barn Shed Plan
This is a great shed to make in your farmhouse, as well. That is because it has a rustic appearance to it, which goes well with the aesthetic of a farmhouse! You will require a few tools to make this compatible and long-lasting shed! It has a large room to store a lot.
Woodworking: A variety of inspiring woodworking projects and plans to tackle your upcoming project. Learn to build a patio cooler, tables, bed frames and more!
Conclusion
Tempted to make yourself an 8×8 shed? It is a perfect size. Not too large or not too small. Very roomy to keep all of your equipment. However, there's a little bit of research to do before you get started! To make your shed last longer and withstand all types of weather changes, you will need to invest in some good quality lumber! Make sure to check for cracks and other errors when buying the lumber. Why not get started now! You will wish you had started earlier. The spring season is finally here, which means you will be doing a lot of gardening! Construct yourself a DIY shed to make your life easier.