Do you need a portable chicken coop? Follow these 10 free DIY portable chicken coop plans that include step by step detailed instructions to craft a cheap movable chicken coop. Permit your chickens to walk freely while keeping them in the confines of a protected area using these portable chicken coop plans! Actually, the portable chicken coop is basically a chicken tractor! So, these chicken tractor plans will allow chickens to feed one patch of grass every morning in controlled environments, saving the rest of the yard and neighbor's property! Furthermore, the hens will help in easy weeds and insect removal making the land fertile, these free mobile chicken coop plans will help in!
Turn to raise chickens into big fun with these portable chicken coop plans will not bound your chickens to one place. From creative manual wood chicken coop constructions to recycled chicken coop projects, the chicken coop ideas involve all to choose a budget-friendly design. You need the minimal woodworking skills to build most of these mobile chicken coop plans that you can easily drag here and there at outdoor to provide new grass to your chickens every time.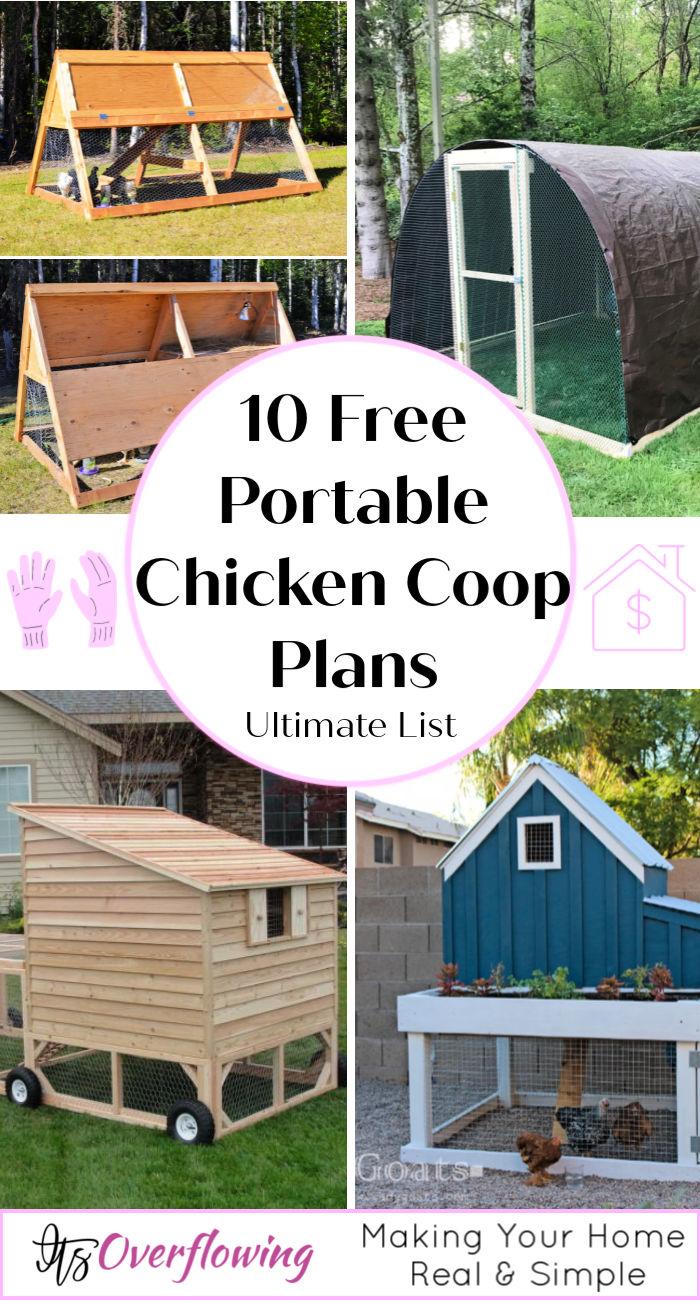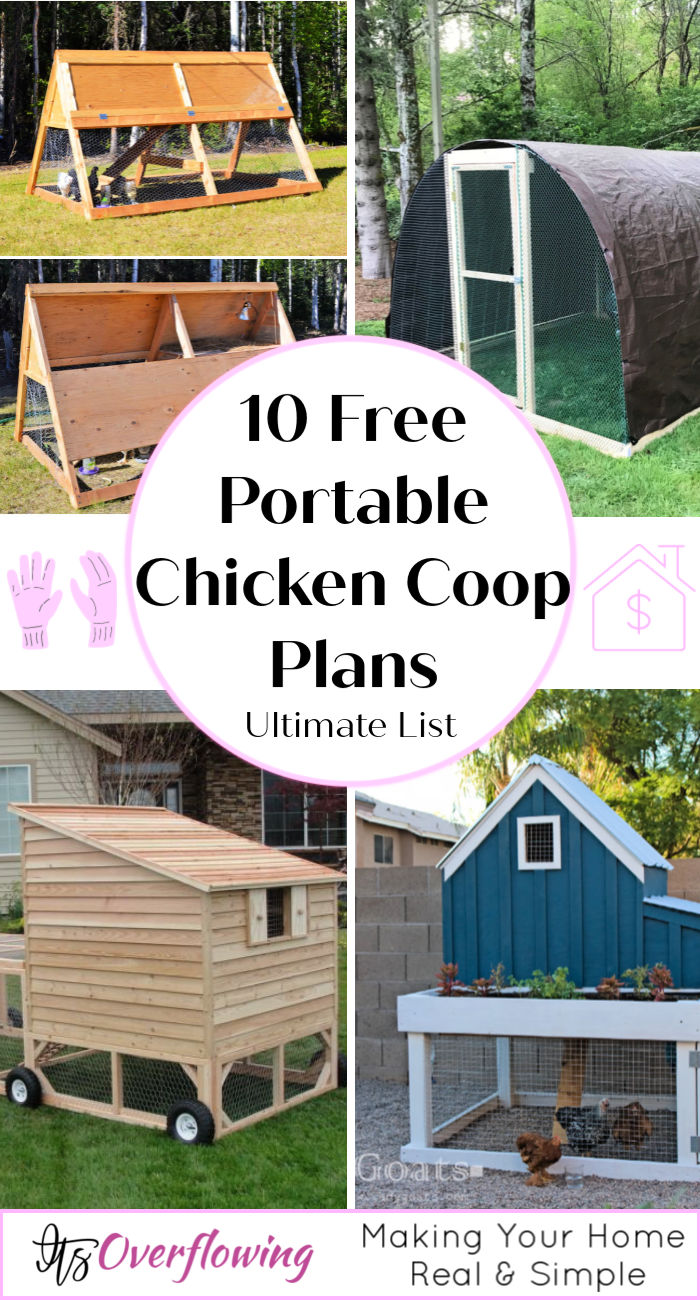 Find Free Portable Chicken Coop Plans
Browse these 10 movable chicken coop plans that involve building too many beautiful and popular chicken coop designs at home without breaking the bank. These chicken tractor ideas will also help to start your own mini poultry business, and these homemade hen houses will help a lot in easy chicken raising managements.
Cover an old swing set half with an iron sheet and a half with chicken wire to gain a movable chicken coop. Add up the normal hen houses with bottom wheels and provide some kind of dragging handles to the to make a quick portable chicken coop. Reclaim also the old cribs to make moving chicken houses that will be super easy to drag and push. If you are an advanced woodworker, then amaze the audience by building a geodesic chicken dome house, will impress at a very first look. Take a short visit to all these DIY chicken coop plans that are cool enough to consider for your poultry startup.
1. Mobile Chicken Coop Plan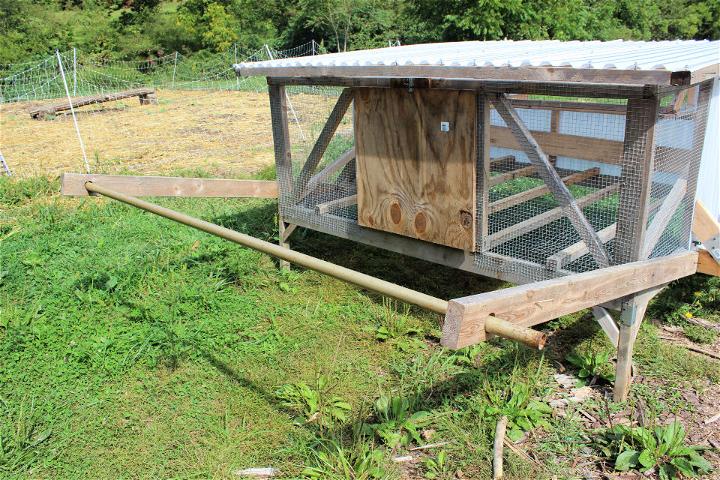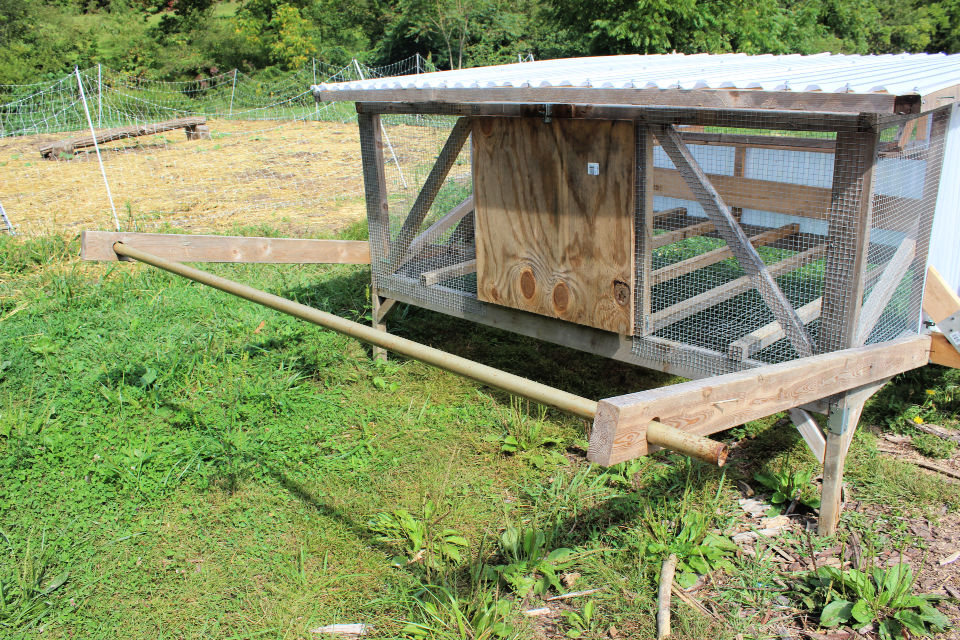 Learn how to build a portable chicken coop! You can carry your chicken anywhere using this mobile chicken coop. You need here 19 lengths of 2 x 4 x 8s, 2 lengths of 1 x 4 x 8s, 16 lengths of 1×2, 3/4" thick plywood, PVC roof panel, marathon flat-free tires, milk crates, hardware cloth, wood dowel, and hardware to make it. Details here abundantpermac
2. Portable Chicken Coop Under $100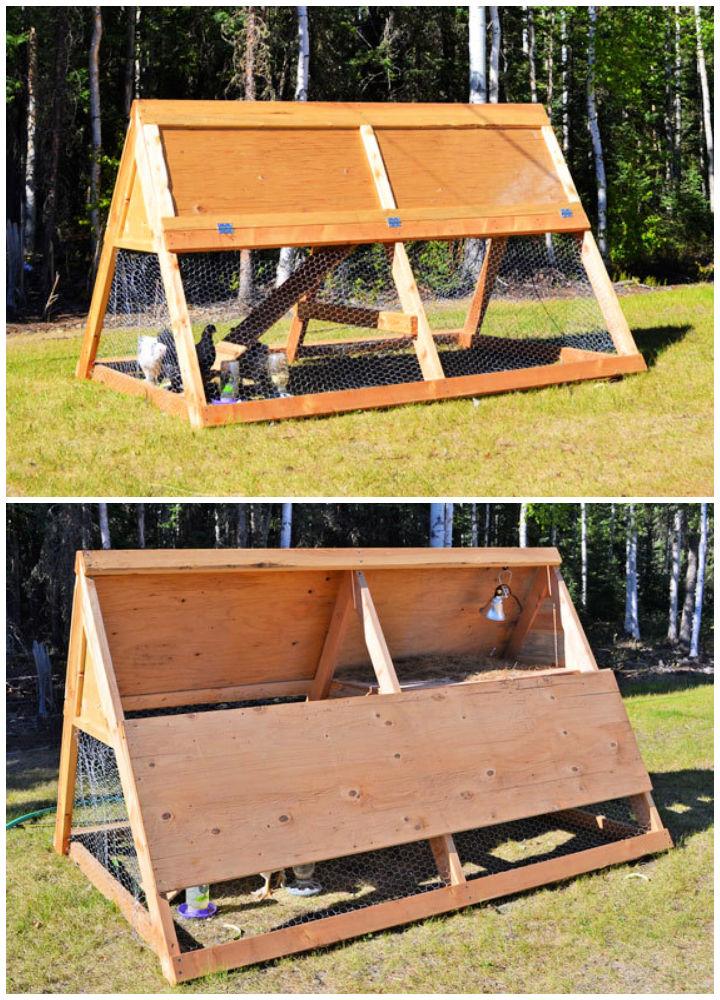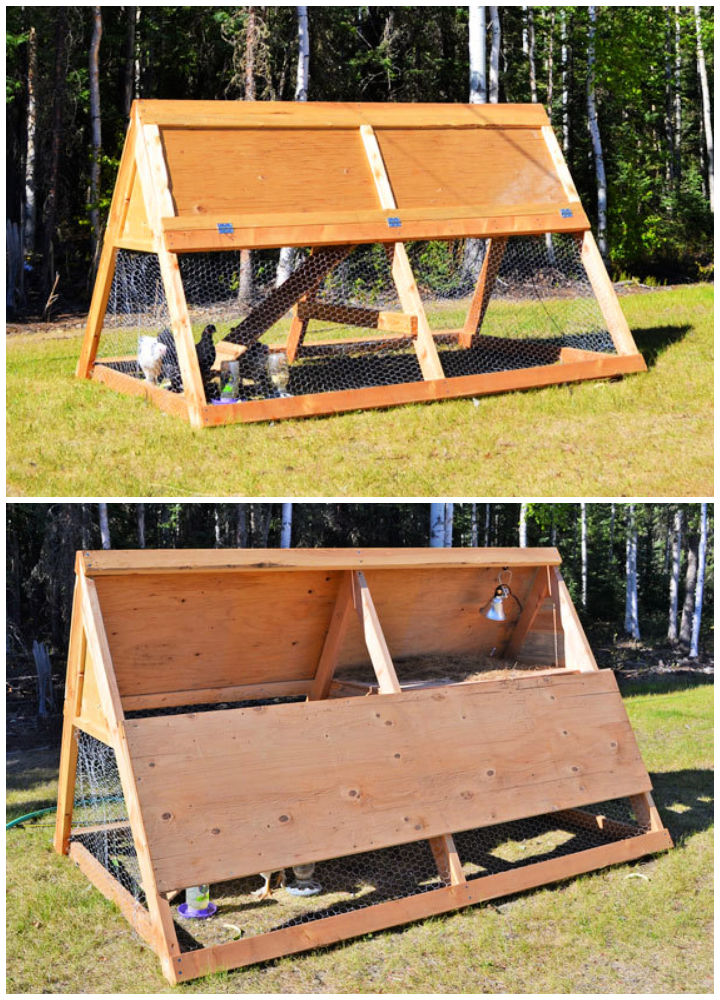 Do you love woodworking? We've featured free woodworking projects from Ana White, a self-taught designer, and builder dedicated to helping people create their own furniture. So, don't let yourself or your chickens bored by staying at the same place. Just build this portable chicken coop by spending less than $100, and it will allow you to drag this DIY hen house anywhere at your backyard. Grab 14 lengths of 2 x 4 x 8′, a sheet of 3/4" thick t1-t11, 30′ chicken wire with 30" width, 1x2s, and leftover plywood pieces to make it. Ana White
3. DIY Portable Chicken Coop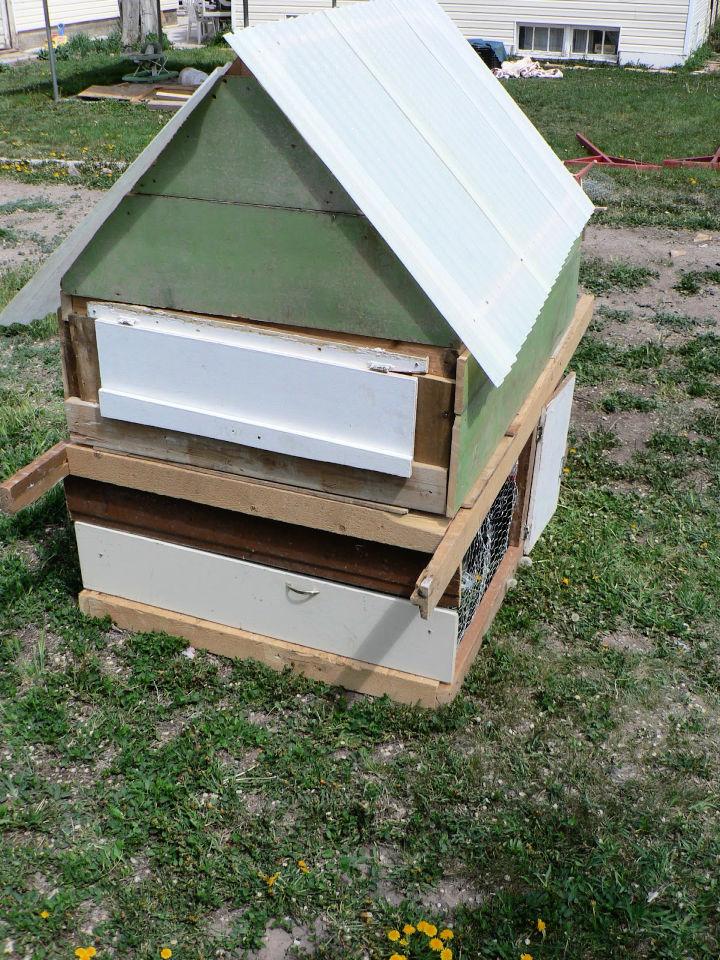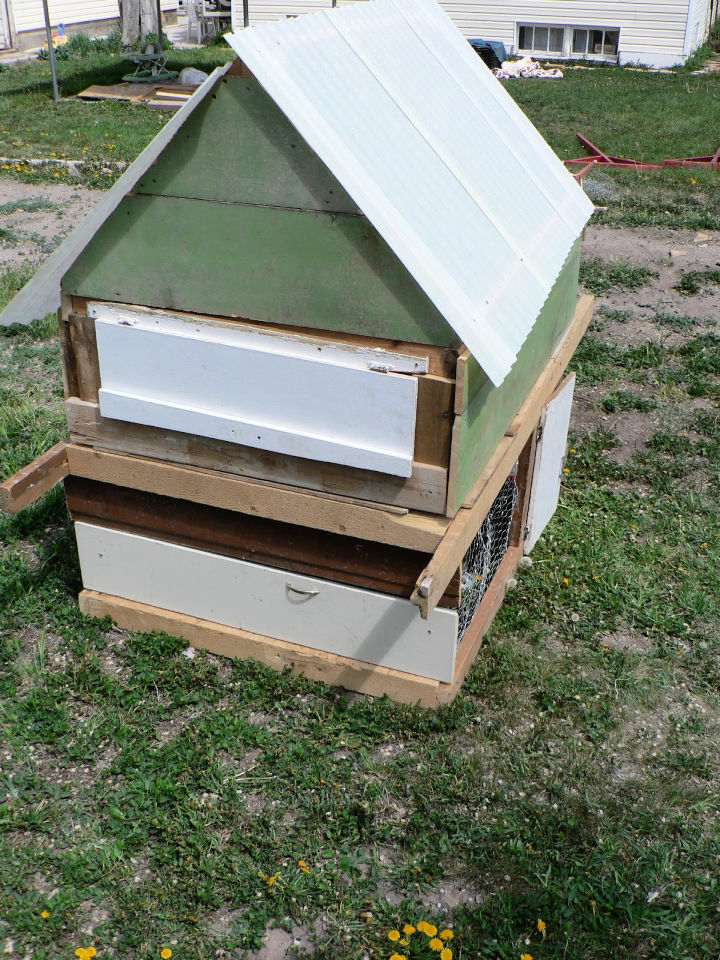 Help your chickens to be anywhere outdoor with the safety coverage using this portable chicken coop. It looks like a mini wooden bungalow and provides edged out wood handles for easy dragging. Build this portable hen house using wood, 20′ plastic roofing, and 10′ of chicken wire. Details here blessthismess
4. Cattle Panels Mobile Chicken Coop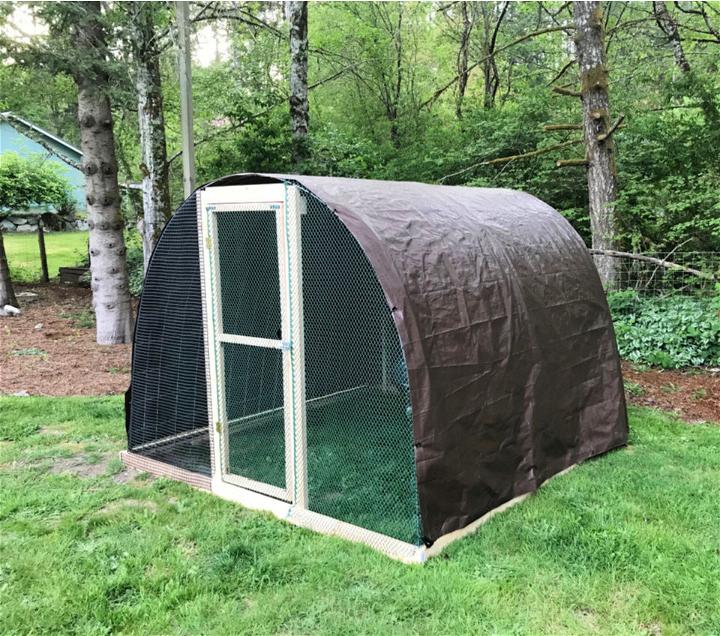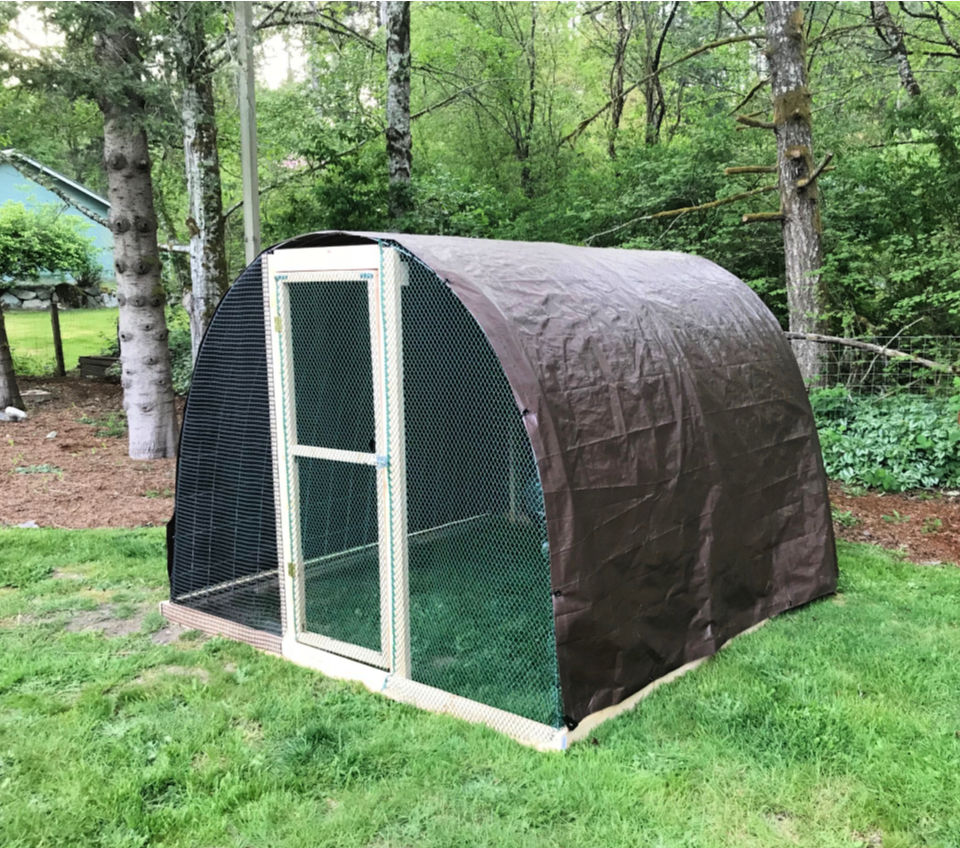 Building this cattle panels mobile chicken coop, a portable version of the hen house will cost less than $200. First, put together the durable wooden lengths to build the base foundation, and then install the cattle panels in an arched shape, should end inside the wood foundation, secure them there in place. Add a front door and cover it with 12′ x 16′ tarp. Find the portable chicken run details here naturalblaze
5. Swing Set to movable Chicken Coop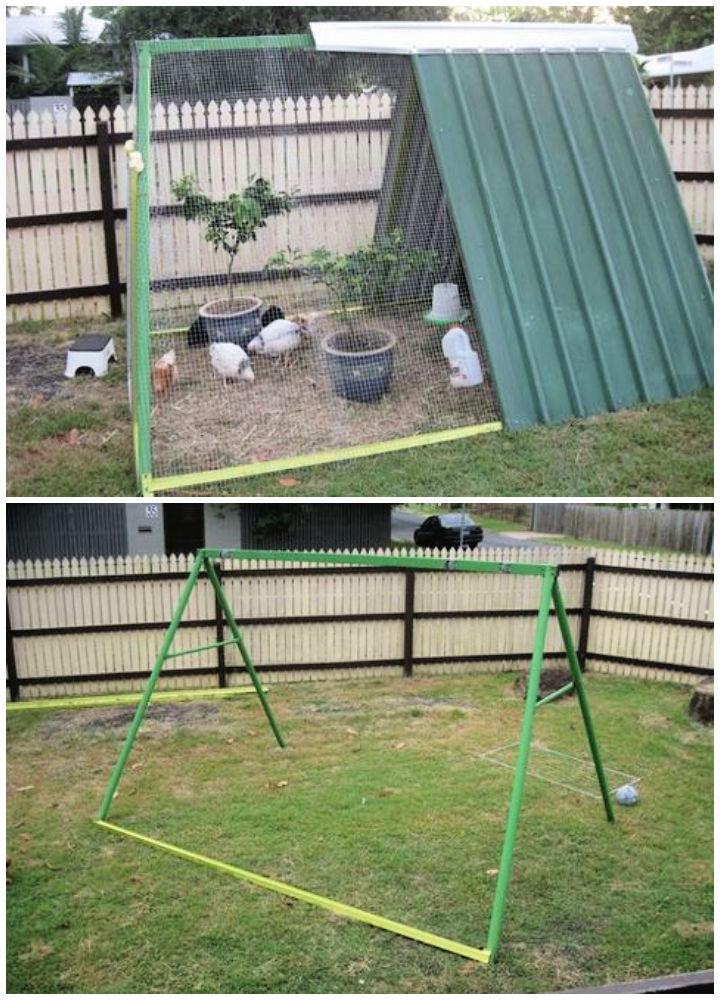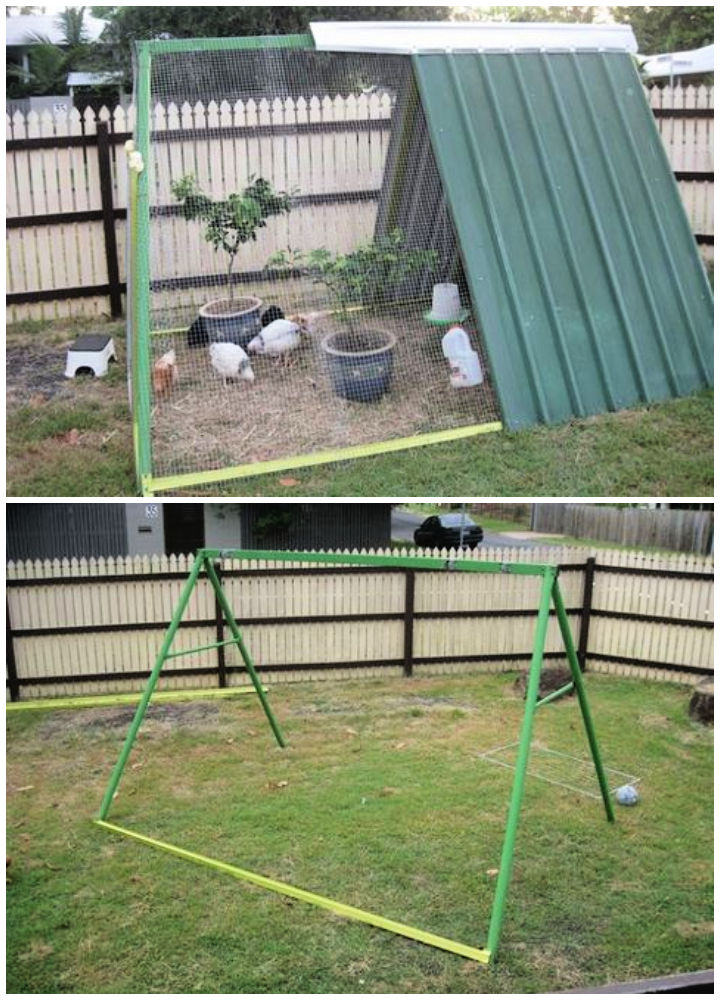 Repurpose the old swing set to build a simple movable chicken coop with a triangular front. Just cover half o the swing set with the iron sheet, just bolt them in place. Next, cover the rest of the frame with the chicken wire and get a movable chicken coop version. Details here countryliving
6. How to Build a Geodesic Chicken Dome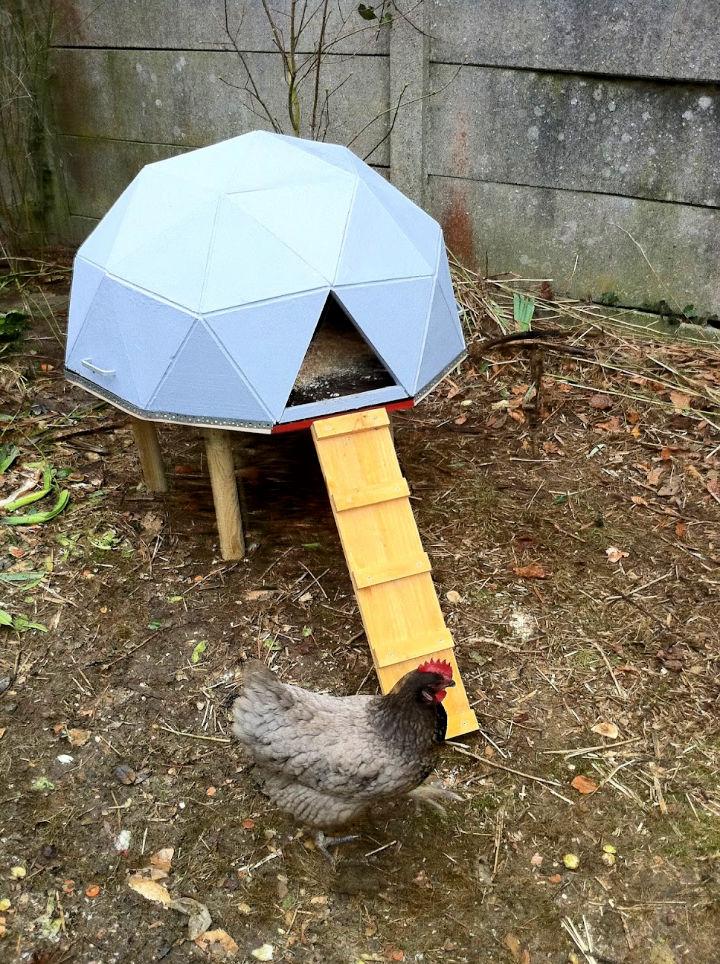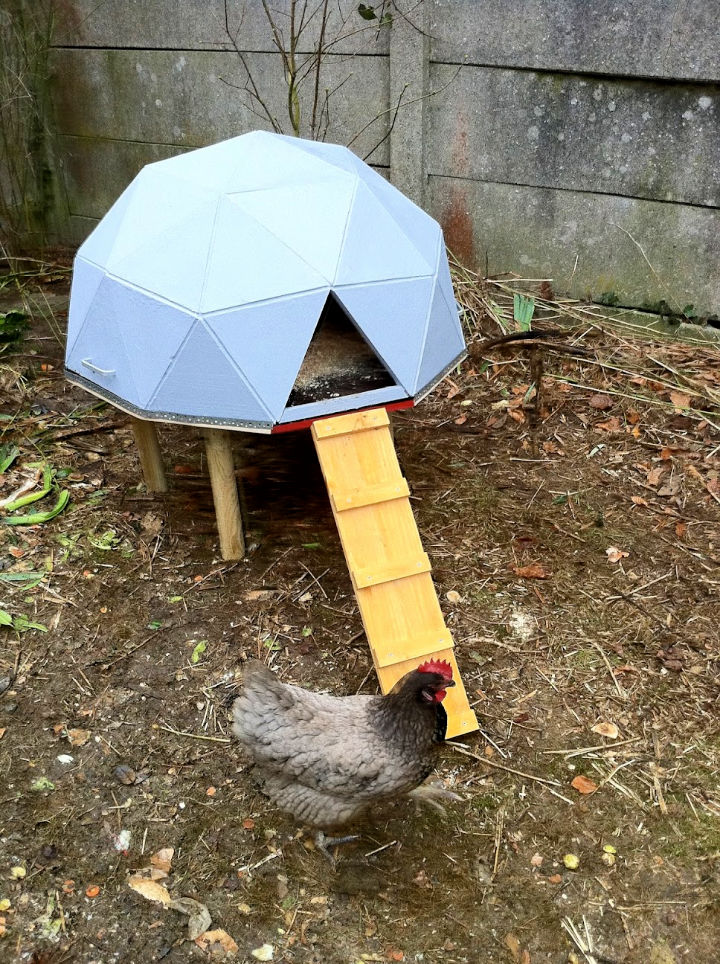 The chicken will love to live in this geodesic dome house that comes with an inspiring structure. Repeat the wooden pentagons and triangles to get this geodesic portable chicken coop design. Provide a solid bottom and raise it up the durable wooden dowel legs. Finish with a ramp. Details here anthony
7. Homemade Portable Chicken Coop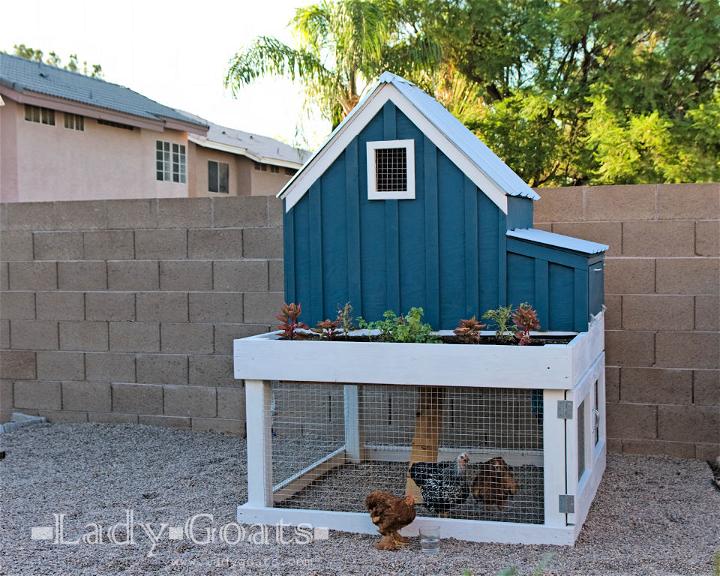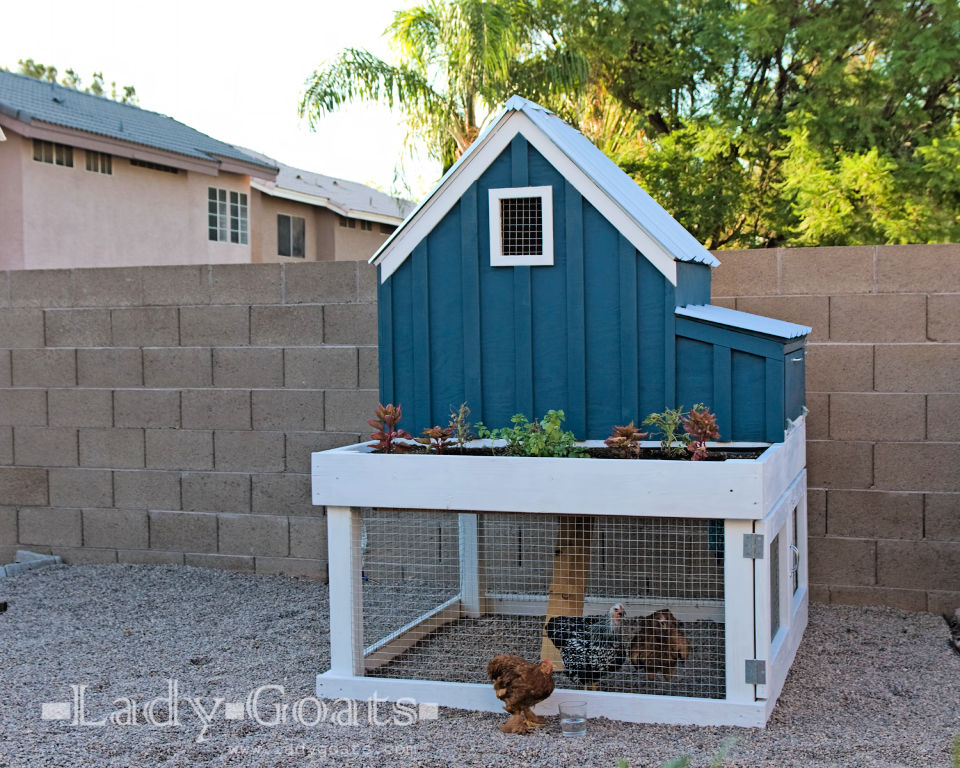 If you are a fan of creatively build wooden structures, then you will give ten out of ten to this portable chicken coop. This hen house features a bungalow style painted chicken home that is having an attached chicken run to its bottom side. Make it with plywood, pressure-treated lumber, and chicken wire. Don't forget to use the rest of the top to build a planter box or tray. ladygoats
8. Portable Chicken Coop from Old Crib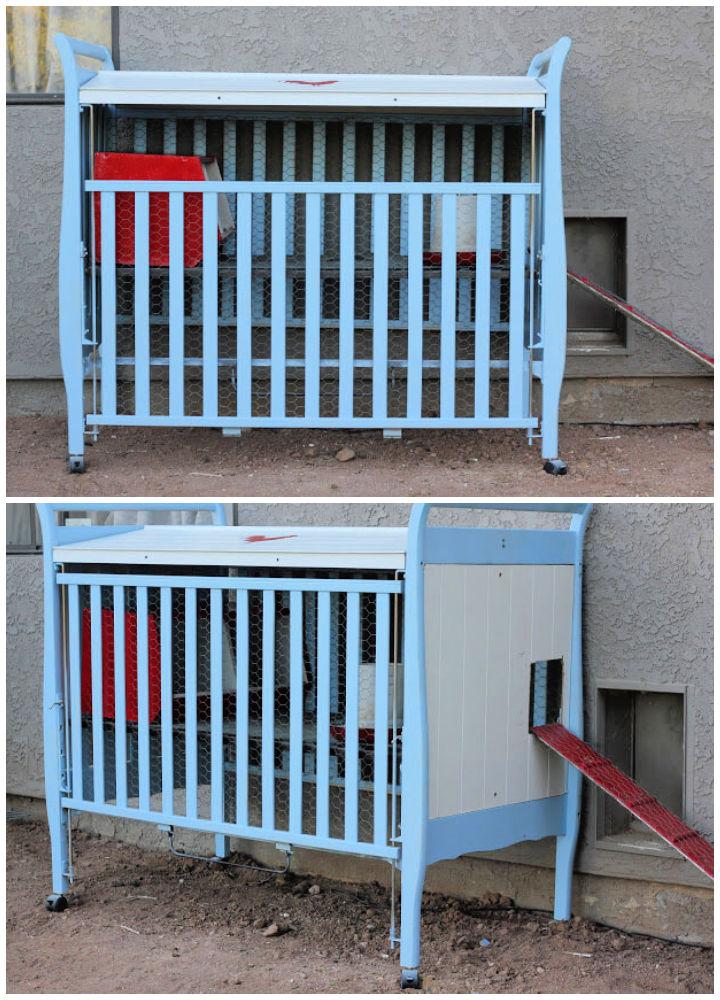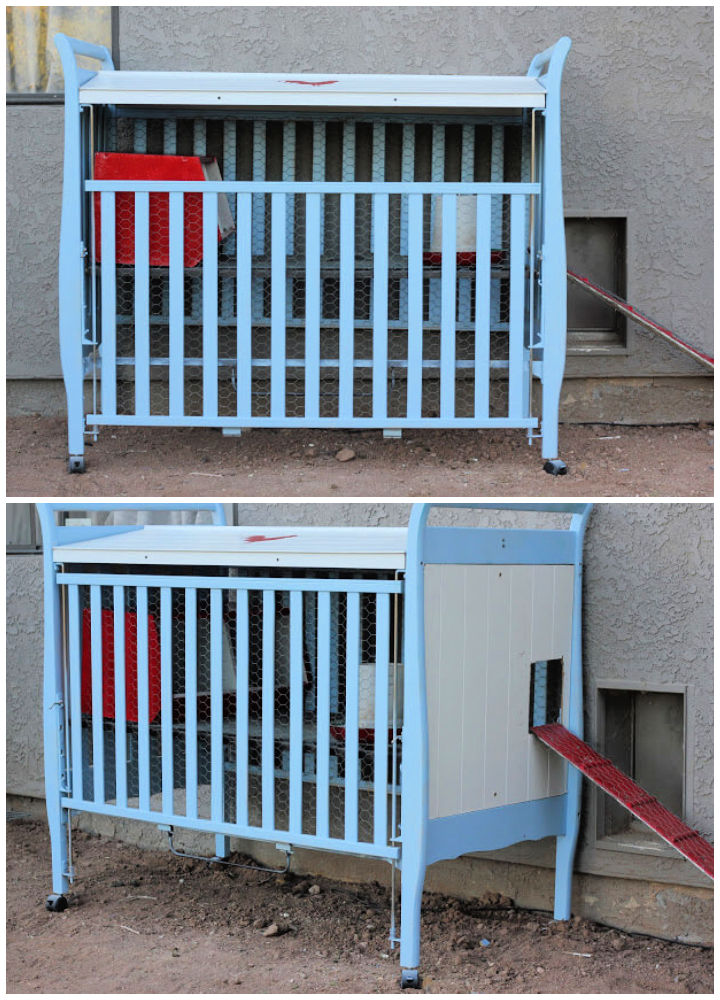 Building this rolling chicken coop will cost you less than $50. This upcycled mobile chicken coop is actually a creative remake of an old crib. Just paint an old crib and add up a wains coating and trim. Cover the sides with chicken wire and add up one of the sides with a ramp. Use extra wood to fill the sides solid. Details here weedemandreap
9. Trictle's Chicken Coop Plan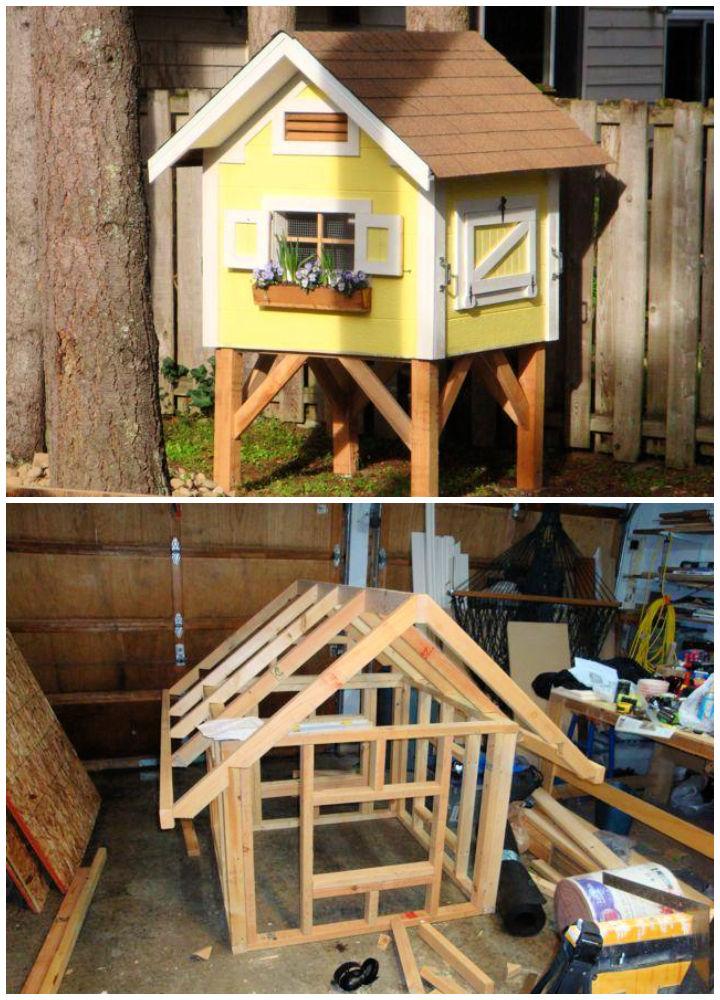 Build this miniature wooden bungalow to nicely house your thickens, will complete super quickly. Just build the overall frame of it using the 4×4 and other wood slats like 2x4s. And next just sheath the primary skeleton with the plywood and insulate the completed structure with r-13 batt insulation. Details here backyardchickens
10. Portable Chicken Coop on Wheels for 10 Chickens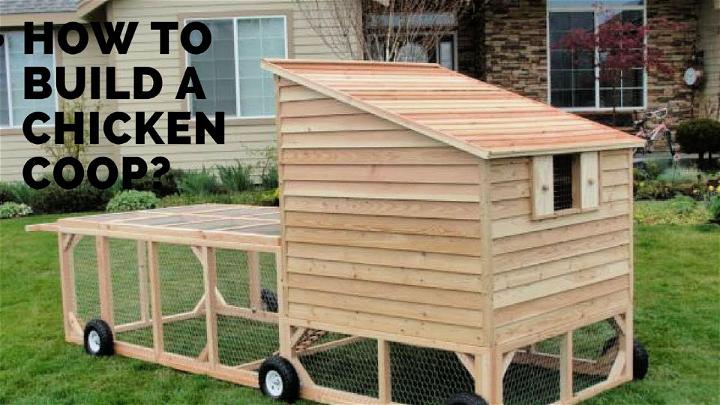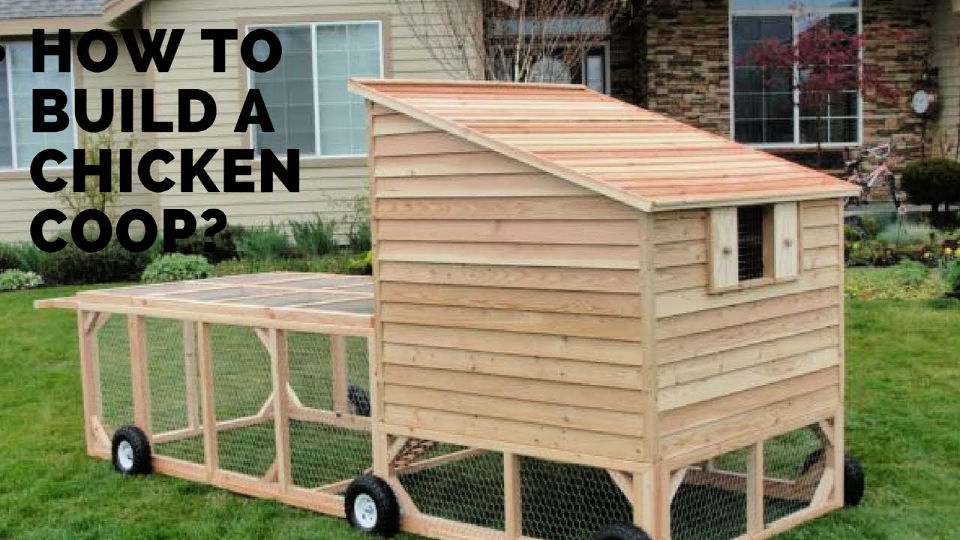 Do you want rolling chicken coops? Get here the video instructions to build a portable chicken coop on wheels for 10 chickens. Just build the overall frame first using your own choice of wood boards of pressure-treated lumber or pine wood. Use a staple gun then and cover the whole model with chicken wire. Build a hinged lid or roof and cover the roof, too, with a tarp or waterproof fabric for rainwater proofing. youtube
Pallet Chicken Coop:
Build a functional DIY chicken coop at home with these 25 free pallet chicken coop plans that will help you to save money and build with free pallets.
Conclusion:
Raising chicken may be challenging as you have to feed the chickens regularly while providing them safe and comfortable environments to live. If you don't want to finish the freedom of your chicken so they can go for a pest hunt on new grass every day, then consider building these DIY portable chicken coop plans that you can drag to any outdoor location favorite to your chickens. These moving houses will still keep your chickens safe from predators while visiting every party of your outdoor or green garden. So, do try making chicken coops with these free provided step-by-step instructions, tutorials, and visual guides.