Everyone aspires to have a fascinating interior design at home that impresses their family and their guests. They want a design focused on architecture and space planning to achieve a unified and visually pleasing design. Admit it; you also love to hear your guests utter their 'oohs' and 'wows.'
While some people prefer to hire a house builder to develop custom home designs, others can do it themselves. If you're planning to design your home to achieve that cohesive and aesthetically pleasing home design, you might need some tips from the pros. Lucky for you, this article will guide you in your next interior design project. Here are some tips that you can try.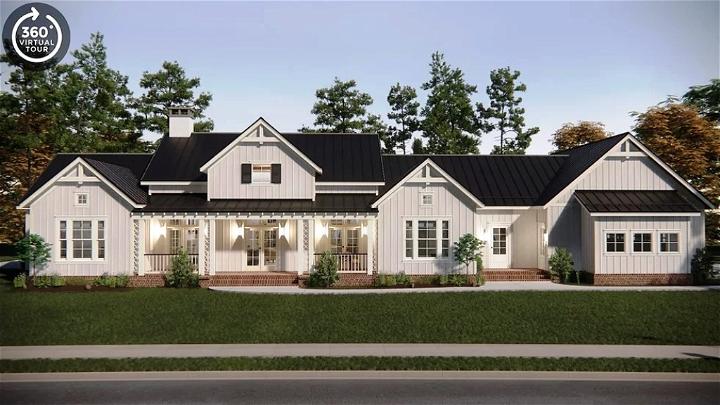 1. Make Your Walls Look Appealing
Wallpaper has become an increasingly huge trend. That said, decorate your walls with wallpaper that has appealing and interesting patterns, colors, and styles to impress your visitors. You may choose from basic abstract forms inspired by nature or other bright patterns that could make your walls look like a masterpiece.
2. Get A Gorgeous Set Of Pendant Lighting
Even the most beautiful interior design can be ruined by poor lighting. So, if you want to impress your guests with your home's decor, make sure your lighting is on point. Pendant lights are a great lighting choice for contemporary home décor. Just make sure you pick something with a unique, eye-catching design that'll draw the people's attention upward.
3. Add A Touch Of Glamour And Shine
One of the best home decors you can use is incorporating elements of sparkle, like crystal decorations, bronze fixtures, or decorative items made of steel or brass. The moment your guests walk through your doorstep, they'll be inspired by these stunning home decors.
4. Incorporate Earthy Textures To Add Organic Flair
If you want a room that looks clean and has a peaceful vibe, considers adding earthy tones. This kind of color scheme is made up of blond wood, organic textures, and black accents to make your home look clean and cozy.
For example, you may have a sofa with moss green accents to warm up the neutral living room and provide a nice spot for the entire family to relax. Another is a dining room table with a hardwood texture paired with linen draperies to give the illusion of a cocoon. Playing with the qualities of an older home while incorporating modern elements can create a room that seems personalized and unique.
5. Use Large Plants To Decorate
Adding indoor plants is an excellent way to make your place stand out, whether indoors or out. You only need to put a couple of huge plants in the entrance or the living area. Furthermore, because plants are inexpensive, they're an excellent choice for elevating your home décor, particularly when you're on a budget.
6. Think About Going Green
Nothing could be more remarkable than furnishing your home with eco-friendly items. As everybody appears to be trying to save the planet, you can make your home stand out by implementing sustainable, efficient, and environmentally friendly interiors. Jute is one such example. It's a sustainable and long-lasting natural fiber that may be used on furniture such as your couch, headboards, and ottomans.
7. Buy Pieces Of Art
Art and paintings can help establish the color scheme of your home's interior design. Your guests will likely be amazed once they see such evocative artwork adorning your walls. However, if you're looking to create an interior design on a budget, you can still find inexpensive but outstanding artworks and décor at thrift stores and bazaars, or a DIY version if you're into arts and crafts!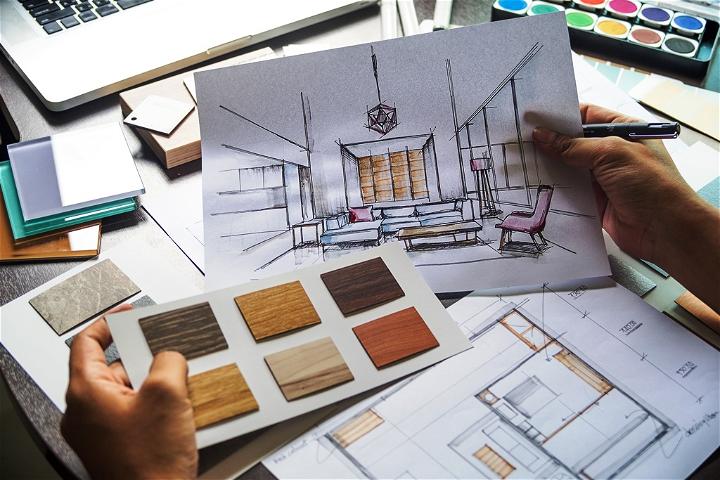 8. Install Hardwood Flooring
Installing elegant and modern hardwood flooring in your house interiors is a great approach to impress your guests. You might need to hire experienced contractors to install wooden floors. This won't only result in lovely floors, but it'll almost probably increase the value of your home.
9. Include One-Of-A-Kind Designs
If you're alright with spending extra on your home décor, consider investing in customized furniture with a genuinely distinctive design. Make it a central focus in your design and put it in an area where your visitors can see it. For example, you can spruce up your living area with a uniquely-shaped bookshelf or an unusually shaped console table. These decorative pieces will undoubtedly attract and impress your visitors.
10. Elevate Your Interior With White Wooden Furniture
Even if the color scheme you've chosen for your interior design is different, consider enhancing your house with white woodwork. By doing so, you're producing a pleasing contrast to the brilliantly colored walls and dark wood flooring. It also gives your interior a historic twist while still looking new and attractive.
11. Select Colors That Inspire You
Remember that the color you choose may make or break your home's design. Be careful, though, when combining colors for your design concept. If you want your décor to stand out, avoid neutrals since they're too subtle and might not make your room pop. Choose vivid designs that are visually pleasant and beautiful instead.
12. Set Out Flattering Seats Near The Entrance
Having nicely-looking seats near your front door has a dual purpose. Aside from impressing your guests, you may utilize the chair to sit while you put your shoes on or take them off. You may place at least two comfortable chairs in similar colors with consoles on the side, or you can arrange a lovely sofa or bench. Whichever you pick will surely make a good impression.
13. Always Prioritize Quality Over Quantity
Designing your home doesn't have to be expensive. Cheap impulsive purchases, on the other hand, frequently result in clutter and wear. Invest in decor and fixtures that will last for years instead of something that will break in the next year or so. Create a budget and a savings plan, and then you may spend it on basic pieces such as a couch, dining table, chairs, or consoles.
Final Thoughts
A house reveals a lot about its owners. It's also every family's safe place to spend time with friends, relax, grow, learn new things, and more. That being said, your home deserves to be transformed into a pleasant and comfortable environment for all. Take note of the helpful tips mentioned above to bring your dream home to life.