Perhaps you're looking for an outdoor storage option for your home. You've considered a pergola or perhaps building a shed, but you're not sure which one would be the best option. A lot of people find themselves facing these types of choices. It's important to consider all of the benefits of each before you make your decision. And in this article, we'll discuss different types of sheds and a pergola.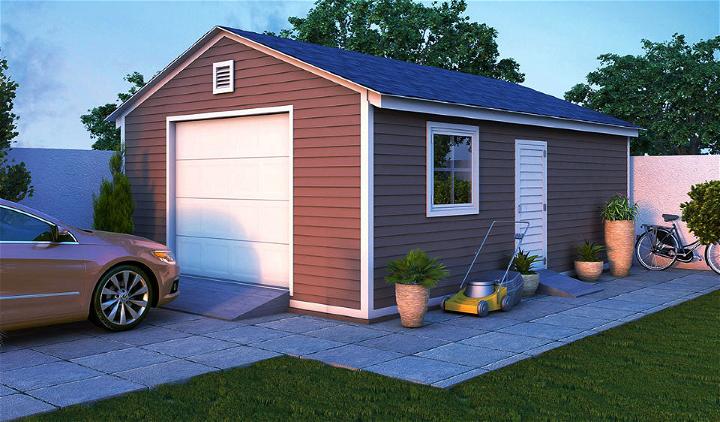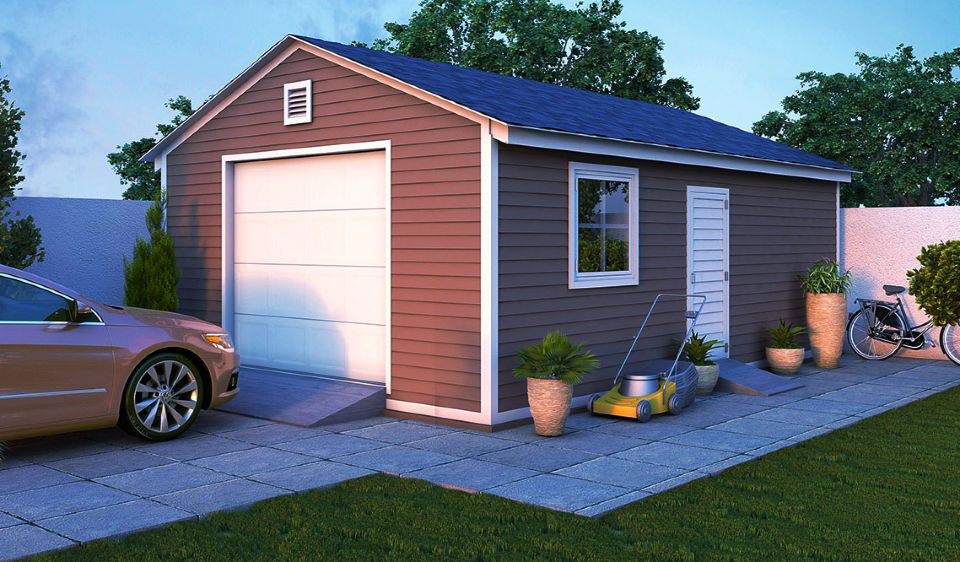 What is a Pergola?
A pergola is an outdoor garden structure that can become quite the conversation piece for your backyard. It typically has columns that support a grid of rafters and beams. Quite often, the roof is left open, which exposes everything in the pergola to the elements. But there are ways to enclose it to keep everything inside dry.
More often than not, pergolas aren't used for storage. They are a lovely place to house patio furniture or lawn chairs where people can sit and visit. The pergola can be built attached to a house or as a free-standing structure in a garden.
Pergolas tend to be more for decoration and entertaining than for practical purposes. They can be a great addition to any garden or a poolside structure.
What is a Shed?
Sheds are simple structures that are typically used to house garden supplies and equipment. They tend to be single-storied buildings with roofs, but there are all different types of sheds.
Many sheds are pre-fabricated, which means that they come already built and ready to be placed on a person's property. These sheds are usually metal or plastic, although there are some that could be made from wood.
Temporary sheds are also quite popular. These are often made from some type of weather-resistant fabric, and they may zip closed as a way to protect what's inside.
There are all different types of sheds, including:
There are different types of sheds and some of them are given below:
Lean-tos
Storage sheds
Garden sheds
Bicycle sheds
Garage sheds
Pergolas Vs Sheds: Which is Right for You?
If you're caught deciding between a pergola and a shed, it helps to ask yourself a few questions. For example:
What are you going to be using the structure for? If you're looking for a nice place to entertain guests in your backyard, a pergola could be a great option. However, it won't provide you with the versatility that you might find with a shed. If you opt to build your own shed, you might want to consider building one with a large porch area. This might be the perfect place for you to visit with your friends and family.
Do you need storage space? If you need a place to store your lawn and garden equipment, a pergola probably won't meet your needs. These structures often only have beams and rafters as their roofs, which could leave your equipment exposed to rain damage.
What type of equipment do you plan to keep there? If you don't need a place to store equipment, then a pergola might work really well for you. But if you do, you will definitely want a structure that has both walls and a roof.
What type of weather is your area used to? If you live in a place that is accustomed to sunny, warm days, either a pergola or a shed might fit your needs really well. But if your area typically sees the best – or worst – of all four seasons, you may want to consider building a shed instead. A shed is much better prepared to weather snow, rain, sleet, wind, or anything else Mother Nature might choose to throw at it. But a pergola could suffer serious wind damage or damage from any of the other elements.
Choosing a Shed for Your Garden
As you can see, a shed offers a lot more versatility than pergolas do. While they might look nice, and they are certainly beautiful conversation pieces, in many cases, they're simply not practical.
For that reason, you may find yourself being drawn toward a shed. You could opt for a prefabricated shed, as we mentioned earlier, but you might find that it lacks many of the qualities you're looking for. Many prefab sheds only have the basics, and you may find that you have to give up on many of the features that you want the most, such as a way to entertain guests.
Another option is to hire a contractor to build your shed for you. This is definitely a much more expensive choice, and you may find that it takes longer to build your shed than you hoped. For that reason, a lot of people choose to build their shed themselves.
Finding a Shed Plan You Can Trust
You wouldn't want to just start building your shed unless you have some type of plan to go by or different types of sheds. It is possible to find quality shed plans online that can guide you through the entire process. For example, you can find shed plans that:
Walk you through the process of building a strong foundation for your shed.
Guide you in picking all the right materials, including their proper measurements.
Help you with framing the floors, walls, and roof.
Provide you with instructions for doors, windows, and more.
Include instructions to help you build a porch that you will enjoy using for entertaining friends and family.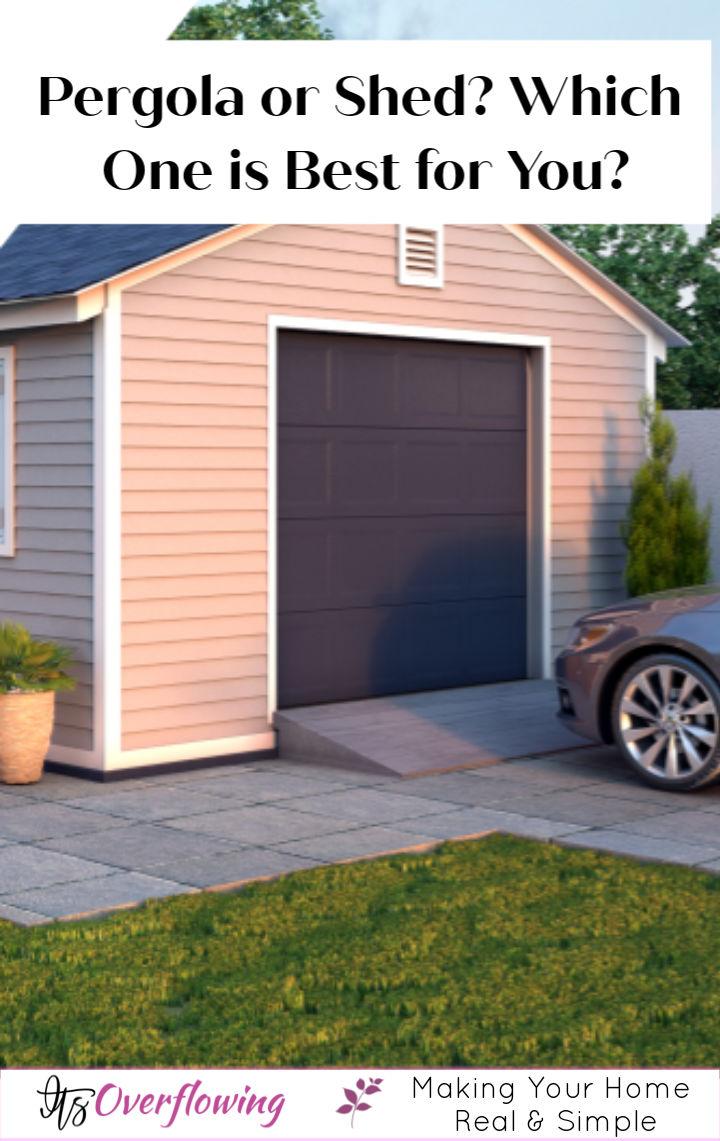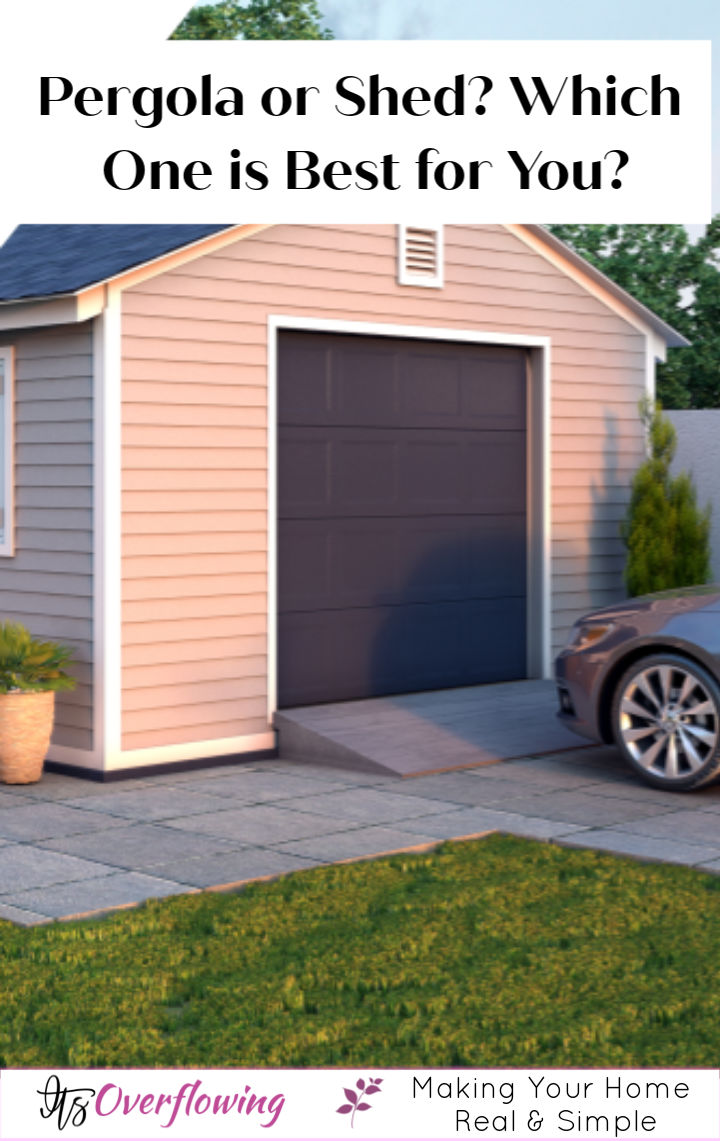 Shedplans.org, offers shed plans for buildings of all shapes and sizes. It will walk you through every aspect of your project from start to finish. You'll get assistance with finding the best location for your shed too. As far as putting on the finishing touches goes, you'll get expert advice from some of the best professionals in the construction industry. If you've been trying to decide between a pergola and a shed, there really is no contest. Contact us at ShedPlans.org and find your perfect shed plan today.
Related DIY Projects:
Are you searching for the perfect place to store your chopped wood? Follow these easy firewood shed plans include a free PDF download, material list, and step-by-step instructions with drawings.