Every family gathering once in a while needs a Mexican meal fix, what better way to get the perfect touch? Then to fix your table with some homemade taco shells. Going for some homemade taco shells recipe has many benefits! You can be more considerate towards choosing the ingredients, making them crispy, chewy, or more cheesy. Plus, think about all the autonomy you get over choosing a fewer carbs taco shells platter. Go Keto or go cheesy, the choice is all yours! Now, do you know that there are typically two kinds of taco shells? The hard taco shells and the soft taco shells. Soft taco shells are usually the corn tortillas cooked to a softer base. Whereas, the hard and crispy taco shells are usually steamed or baked.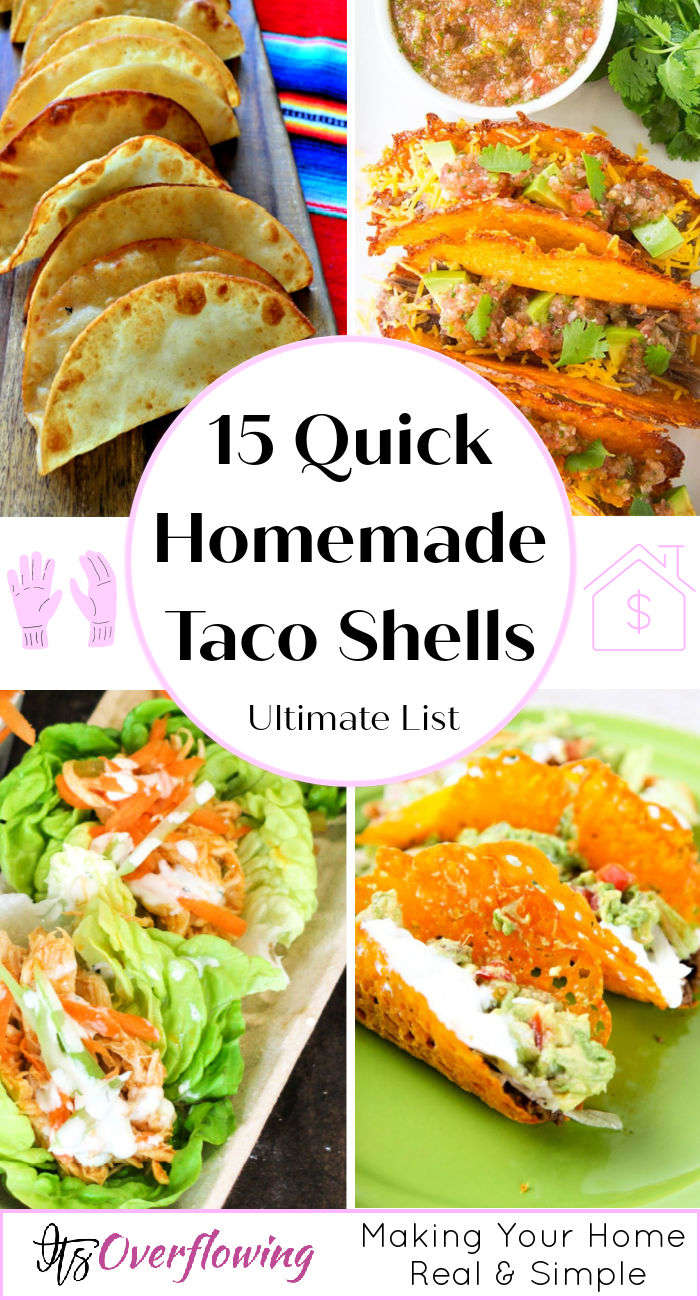 In this roundup below, you can explore through 15 exciting and scrumptious recipes of whipping up some drool-worthy homemade taco shells! Save money, intake fewer carbs, and get more taste. We have added below taco shells for everyone. A fan of crunchy, crispy fun? Choose our hard and oven-baked crispy taco shells recipes. Or rather go for a less crispy and more cheesy, cheese taco shells. Make your kind of toppings! Including meat, beef, vegetables, and anything or everything. So, what are you waiting for? It is time to bring some Mexican fun back to the table. Let's get started.
1. How to Make Crunchy Hard Taco Shells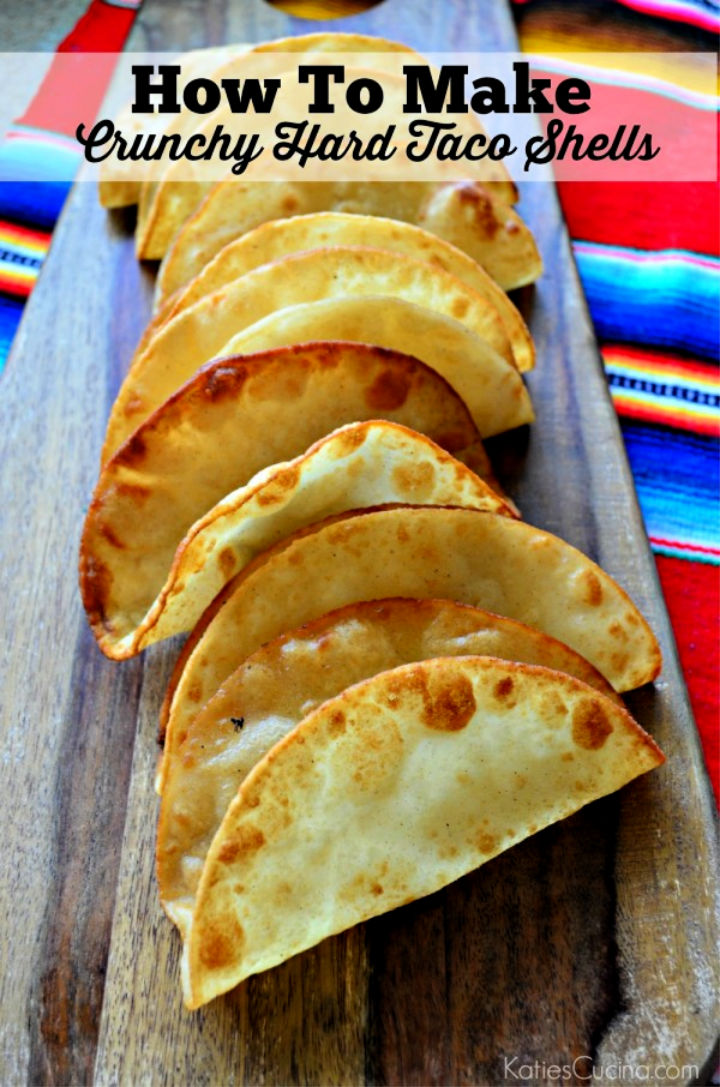 Who wouldn't love a bunch of homemade taco shells on a movie night? Plus, crunchy hard taco shells are to die for!! They bring much more taste. Start making some by frying some corn tortillas and then fold the tortilla with tongs. katiescucina
2. Homemade Taco Shells
If you love taco shells, you should try making them at home! A full bowl made at home in the oven can be way more economical than buying a few from the market or while at the movies. Eating on a dime has got a detailed recipe guide with multiple toppings and salad ideas too. eatingonadime
3. Hard Taco Shells
Making some super crispy hard taco shells is really not that difficult! You just need to get your hands on some store brought corn tortillas, vegetable or frying oil, and the perfect timings to take them away from the pan. You can make the hard taco shells from flour, but the consistency of the crisp can be best achieved with corn tortillas. blessthismessp
4. Super Versatile Taco Shells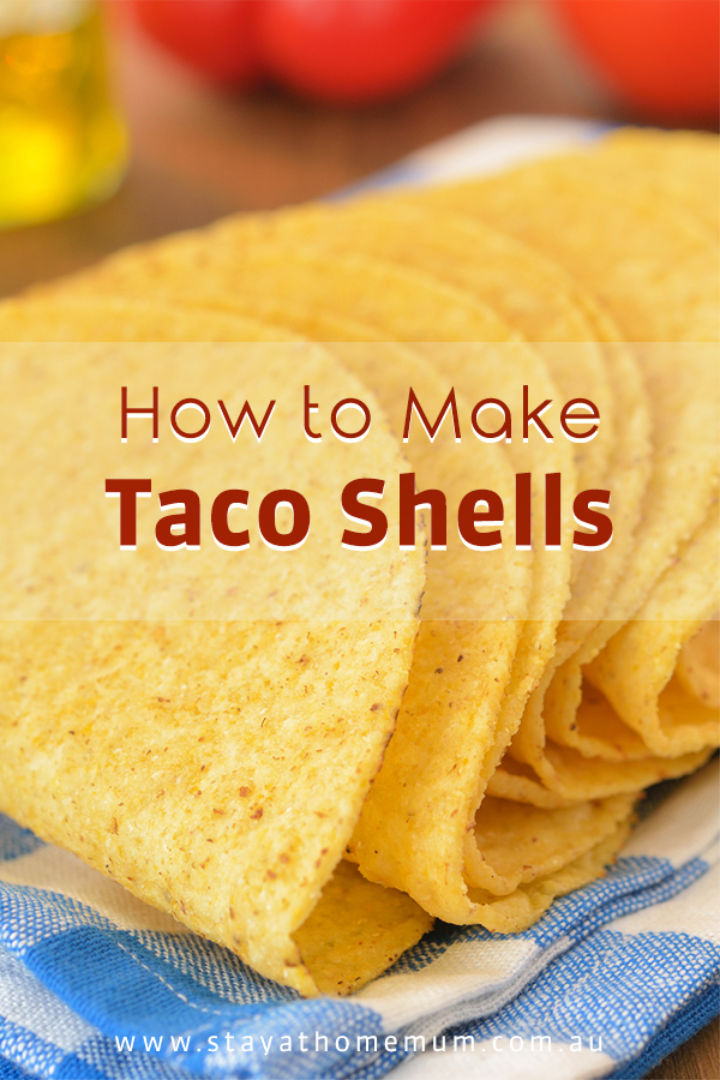 Spare just 10 minutes, get your hands on merely 5 ingredients to whip up these homemade taco shells recipe. It will take only 10 minutes to prepare and 10 more minutes to cook these. You will need some cold water, one cup of flour, cornmeal, salt, and one egg. stayathomemum
5. Homemade Taco Shells from Scratch
Nobody can say no to a bowl of such scrumptious looking taco shells bowl? This can be your added side dish on any event or movie night at home, for that matter. The ingredients include plain flour, warm water, sugar, Curcuma powder, and salt. Hit the tutorial for step by step guide. junedarville
6. How to Make Soft Taco Shells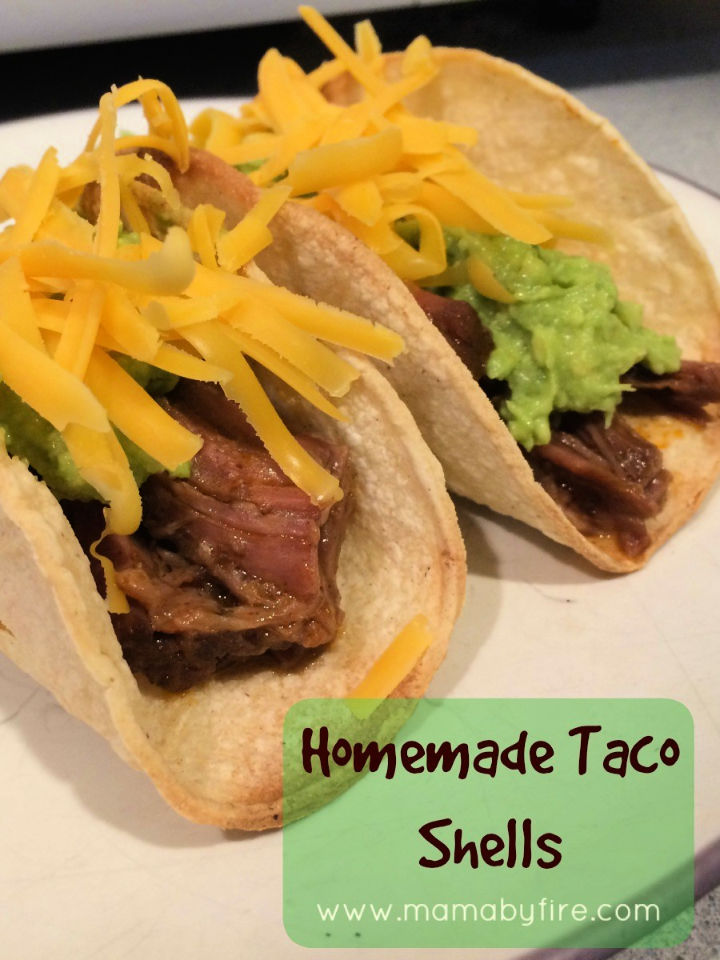 Get your hands on the soft taco shells, and that too is easily prepared at home. Soft taco shells can be easily prepared in a way that they are hassle-free and, more importantly, germ-free. With corn and tortillas on hand, there is no stopping you from enjoying the softest taco shells. Just preheat your oven to 350 degrees, wrap the tortillas in a damp towel, and put them in the oven for baking for 6-10 minutes. mamabyfire
7. Puffy Tacos Shells
Enjoy the best puffy taco shells without having to swish them off the shelf of a grocery store. Take a small kitchen tong and drop a tortilla into the already heated oil. Press it lightly from the center, creating a fold by holding it for a few seconds. This will make the tortilla puffy and much yummier to enjoy. howsweeteats
8. Gluten-Free Taco Shells
Being healthier is the ultimate choice of everyone today, so to stay away from gluten, you can easily make the taco shells healthier by using other options. Instead of a flour tortilla, use chickpea flour and make socca tortillas for baking them. Then enjoy the crunchy and most delicious gluten-free tortillas. thewannabechef
9. Fresh Corn Taco Shell
Now enjoying the fresh corn taco shells is as easy as an everyday meal. Just heat oil to medium heat. Fold the tortilla into a perfect taco shape and fry until golden brown. This way, the corn taco shells are extremely crunchy and delicious to devour. fromforkstofit
10. How to Make Crunchy Taco Shells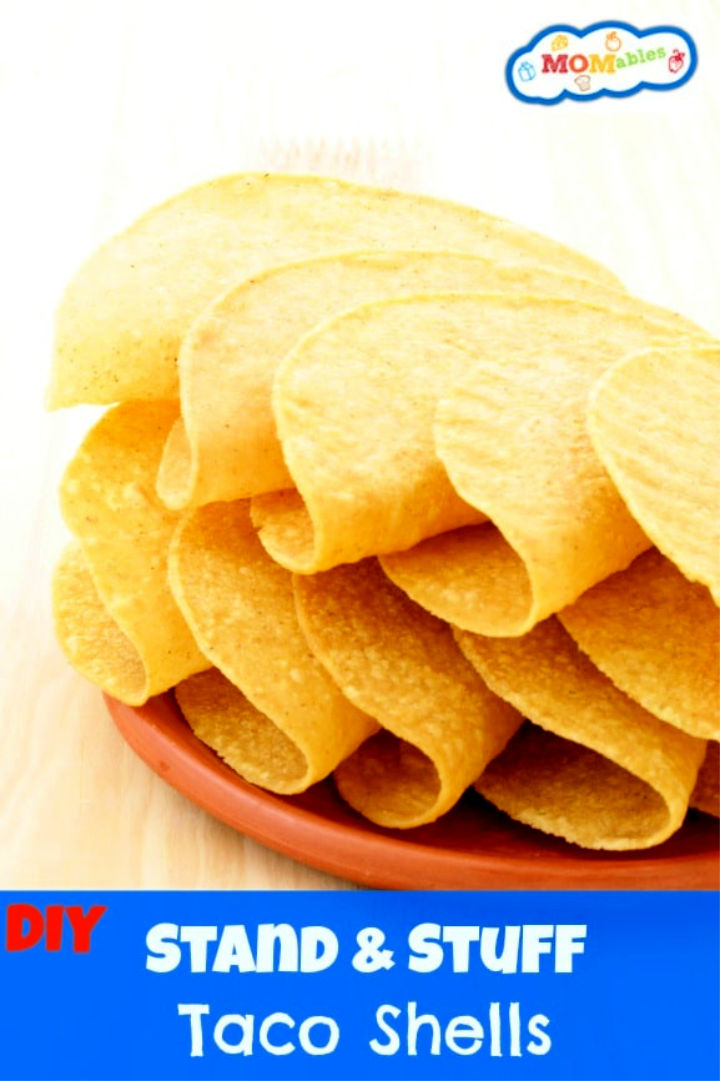 When you have the craving to enjoy crunchy taco shells, you have made the right choice. All you have got to do is start by preheating the oven to 375 degrees, wrap the taco shells in a damp towel, and place it on the iron racks. Bake them until crunchy and crispy and voila!! momables
11. How to Make Taco Shells
The best way to fight hunger pangs is to whip up some crispy and crunchy taco shells! This recipe offers to make ajwain flavored taco shells, make a batch and store in some airtight container for later taste too! tarladalal
12. Crunchy Baked Taco Shells
Tired of the soft taco shells? Check out these crispy baked homemade taco shells recipes! These are oven-baked and are kept in the oven as long as it takes for them to get crispy and red!! It is really just a matter of timings with these baked tacos. Bake them for too long, they get burned. Also, less time and they get just chewy. shaneandsimple
13. Low Carb Keto Cheese Taco Shells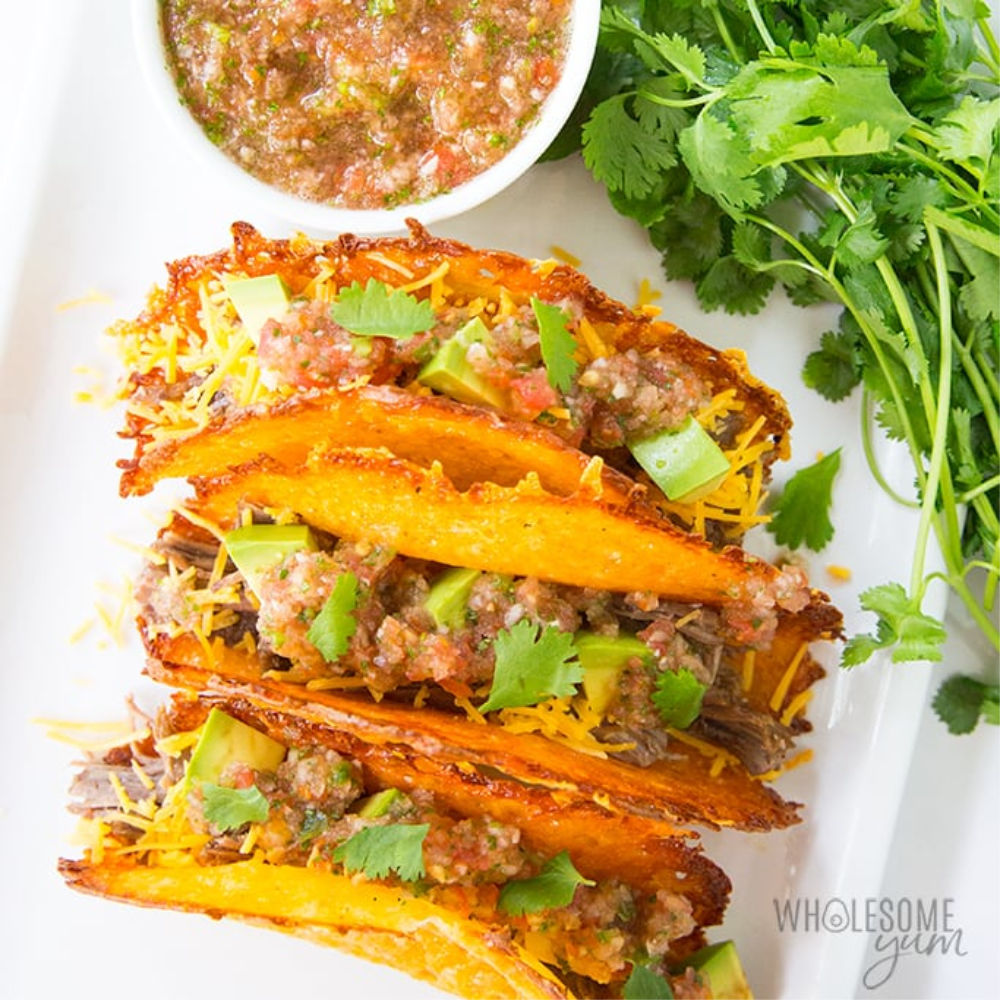 It is the world of Keto! Low carbs are the talk of the town. But, who says low carbs mean that you have to give up on the fun parts of life? Like some keto cheese taco shells. However, keep a few things in mind. You can't freeze or reheat these cheese taco shells. They will get crumbly and lose the essence of cheese and crisp. wholesomeyum
14. Crunchy Taco Shells Out Of Cheese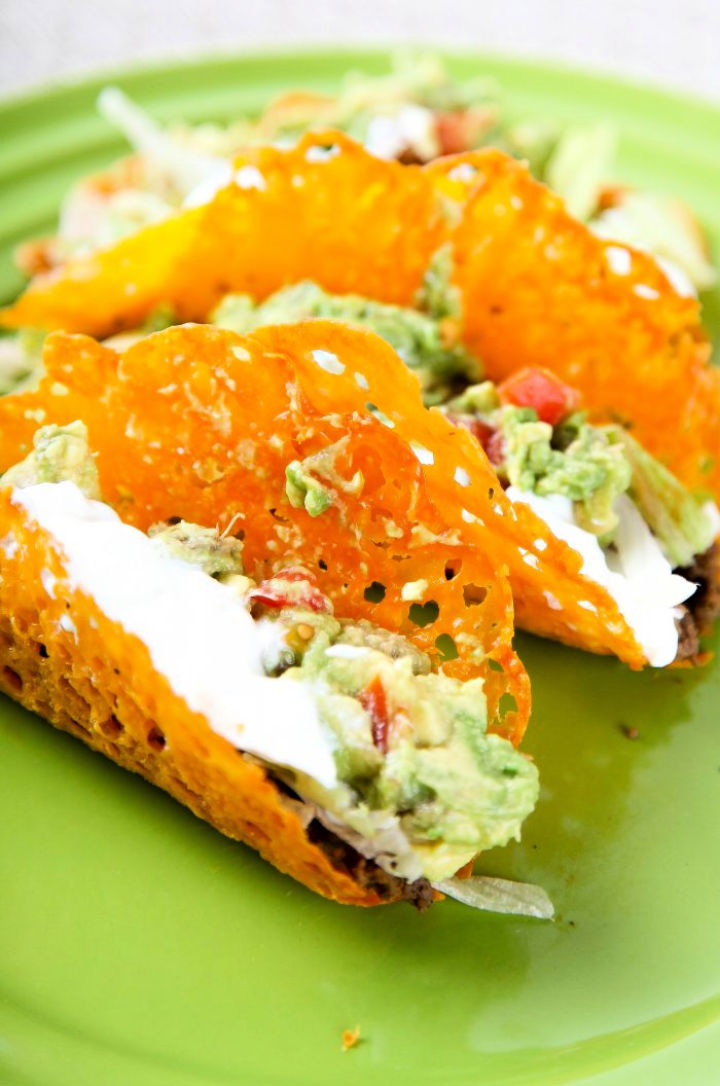 These crunchy taco shells are going to be your personal favorite!! Start by lining a baking sheet and then preheating your oven to about 350 degrees. Next, add in some piles of cheese about 2 inches apart from your pan. Ake for about 5 to 7 minutes. Hit the tutorial for a detailed recipe guide. bakingbeauty
15. Cheddar Taco Shells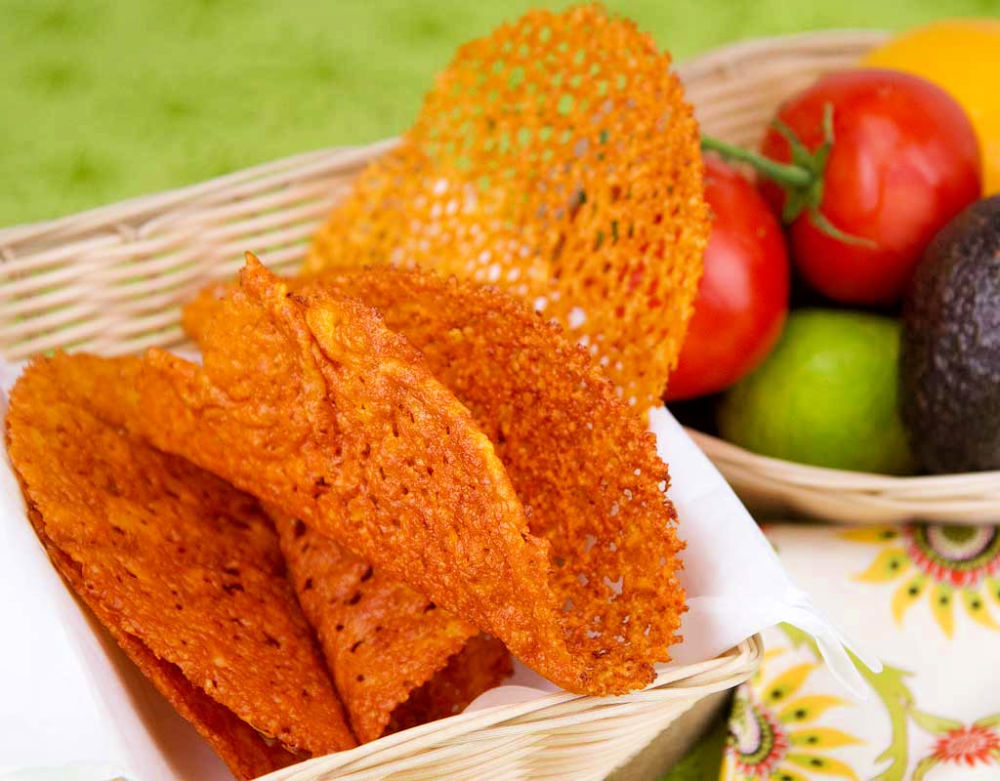 How about we interest you in replacing a wheat-based cracker with a cheddar cracker? Quite an irresistible offer, right? By using about 2 lbs. of cheese, you can easily make around 12 shells. Extra fats and carbs conscious? Get more details from the link below. djfoodie
Conclusion:
With these delicious and mouthwatering homemade taco shells recipes in your hands! We bet you can never get out of ideas to please your guests and your taste buds!! Make these from scratch or get started with some corn tortillas. Don't compromise over taste anymore, and don't get bored with the same servings! Some days are to get keto-ed while others are to go a bit cheesier! Happy eating, folks.
Related Quick and Easy Recipes